Do you have your favorite actor/actress? Check the best collection of hairstyles celebrities wear and shine like a star. It'll help you to feel confident and stylish if you imitate the hairstyle of popular celebrities. Follow trends of the world-famous people.
The Most Famous Celebrities' Hairstyles
---
Celebrities' hairstyles have always inspired lots of people in creating their own special hairstyles. In fact, star hairstyles are really worth imitating as famous men and women know the laws of fashion and style. Below you will find different information about celeb hairstyles including Bob Marley hairstyle, Alyssa Milano hairstyles, Jane Fonda hairstyle, Jennifer Lopez hairstyle, Oprah Winfrey hairstyles demonstrating celebrity medium hairstyles, celebrity bob hairstyles, and many other perfect hairstyles.
---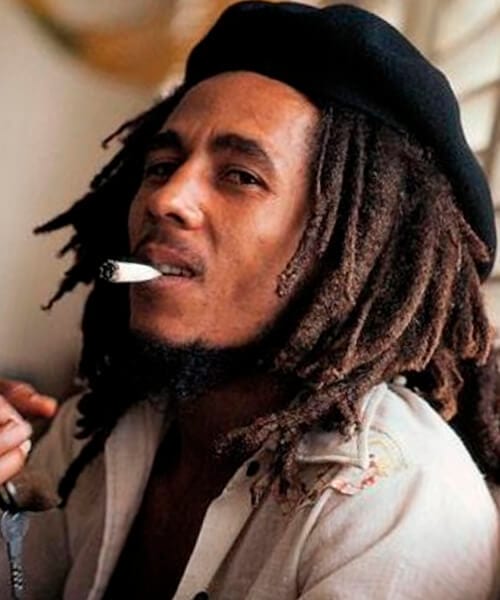 Bob Marley hairstyle
Bob Marley was born in Jamaica and created soulful reggae songs that spread all over the world. He became a fashion statement for others and still is an inspiration to many people of various ages and races that is why they try to imitate not only his look but his way of life, too. The most common way is to copy Bob Marley's dreadlocks, therefore the level of difficulty will depend on the type of the hair the person has.
Bob's hair was partly of black origin and it was tougher than of a Caucasian style, thus easy to style in dreads. Notably, he usually washed his hair, used a special type of bee wax to help maintain his dreads in place, but never combed them. It took him lots of years to achieve long and thick dreadlocks. Bob Marley hairstyle is a celebrity hairstyle worth imitating for those people who like wearing fabulous dreadlocks.
---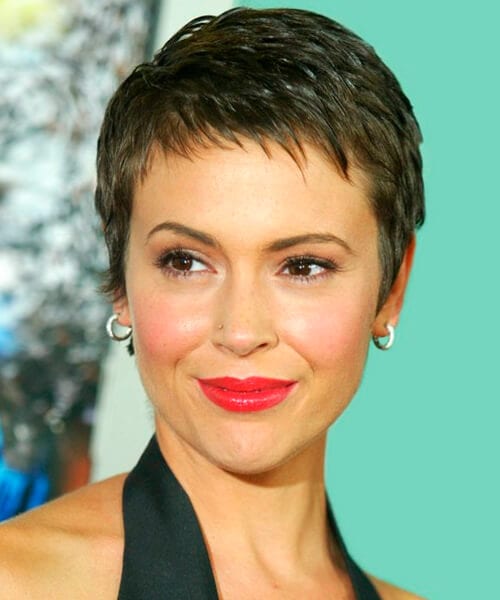 Alyssa Milano hairstyles
A famous actress Alyssa Milano born in New York is well known for her roles in the series and sitcoms. But also this brunette beauty with deep brown eyes and a light to tanned complexion is known for her extreme short haircuts or feminine long hairstyles with luscious waves. She has a heart shaped face with expressive cheekbones and a wide forehead; therefore she avoids hairstyles with volume around the crown and upper face area.
In 2003, Alyssa Milano was seen with dark short hair styled fashionably in a short shag cut. The sides were thin going slightly over the ears and with wispy tight bangs that pointed on the forehead to frame the face. Later this year she sported a gorgeous pixie. The slightly curved fringe helped to balance the length of her face and made it really flattering to Alyssa's features. To keep a focus on her bright, expressive eyes the asymmetrical styling was used.
In 2005, Alyssa Milano hairstyle featured layered shoulder length hair about two inches from the bottom. The sides being smoothly angled framed her face. If you want to imitate this celeb hairstyle you should take into consideration that for such smooth look a smoothing lotion is required for the ends.
The next this star hairstyle featured marvelous long hair on the side with half curls and half waves. The color of her hair was dark, rich brunette that blended her entire look and produced an exotic sex appeal.
In 2010, the actress demonstrated a perfect hairstyle featuring long hair with smoothed out layers that gently flowed below her shoulders. Also Alyssa Milano hairstyle showed a large swoop from the top of her head that went a bit up and then down along the face. As for the hair color it was a beautiful combination of light brown, caramel and blonde.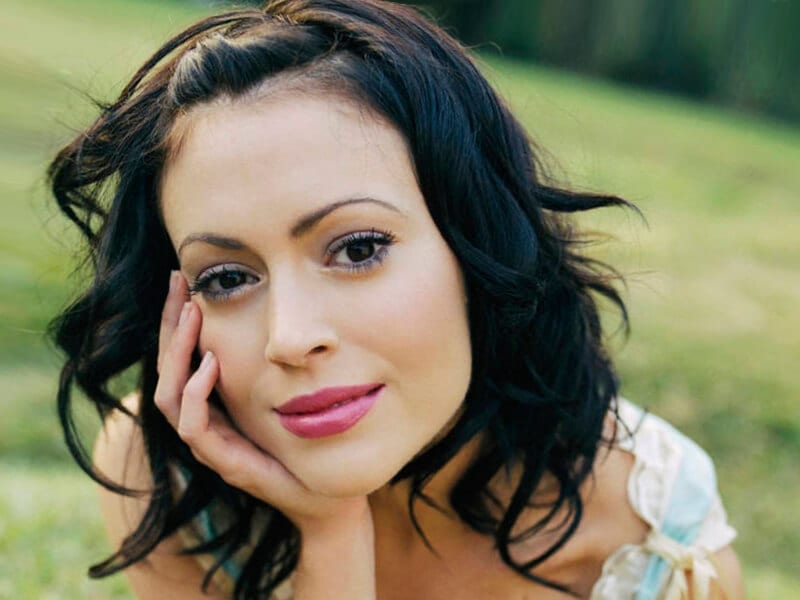 In 2013, Alyssa Milano was seen wearing a super cute long curly bob. It was one of the prettiest celebrity bob hairstyles. She parted the hair down the middle and let the waves fall away from the face for a very flattering shape. For added fullness the hair was teased slightly at the roots. The hair length is cut right at the shoulders that can be ideal for leaving it down or pulling it up if desired. This celebrity medium hairstyle is really flirty and sexy due to the fun wavy texture. If the ladies with naturally curly hair emulate this hairstyle they will look fantastic.
And recently for her 43rd birthday Alyssa Milano has cut her shoulder length locks and got a marvelous pixie hairstyle. Her new perfect hairstyle looks modern while demonstrating gorgeous asymmetrical layers of the hair skimming her chin.
---
---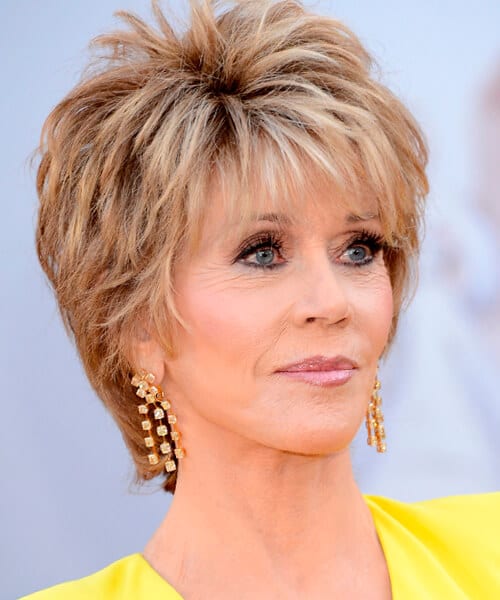 Jane Fonda hairstyle
This star hairstyle is a good idea for women over 60 with thick hair. A well-known actress demonstrates the audience a choppy layered messy hairstyle. The most important thing here is that the age doesn't matter anything if you have the right hairstyle, you can still be as trendy as the young girls. Jane Fonda hairstyle is an ultra-fashionable choppy layered style with a blend of wheat and pale honey shades. The hairstyle is flattering for those women who want to keep the focus on the upper part of the face lightly flicking up the tousled side layers. However, the salt of the hairstyle is its fringe, cut onto the face at the temples, that has defined strands covering the forehead lines. As the years passed these celeb hairstyles provided an excellent guide on the ways how to stay modern as you clock up the birthdays.
---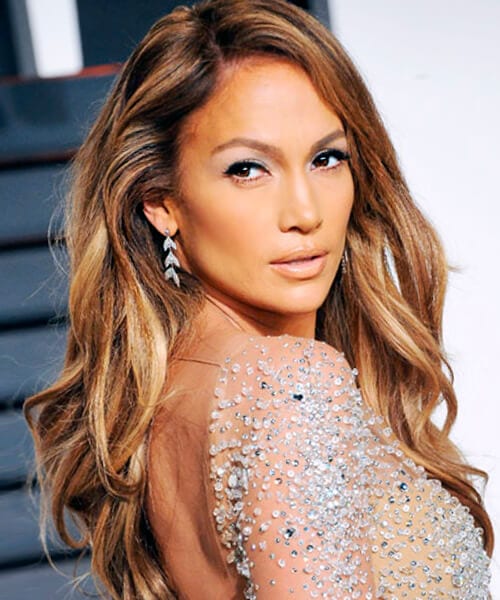 Jennifer Lopez hairstyle
Latin singer and actress Jennifer Lopez is considered to be a popular fashion icon. Her story about going from a poor girl to a rich, gorgeous lady has inspired lots of people. She is not only a talented woman, but also a beautiful one, who knows how to dress and look perfect, that is why millions of women want to have a hairstyle like Jennifer Lopez. She is frequently seen wearing her hair open and straight, but there are also various occasions where she demonstrates different hairstyles. Recently in TV series "Shades of blue" she sported a marvelous wavy bob hairstyle. In fact, any woman can create the same celebrity bob hairstyle. First, you are to prepare your damp hair with some curling lotion or spray to accentuate the curls and not to let your hair weigh down.
For a coarse or curly hair it is recommended to use a hydrating curl enhancing cream to keep frizz at bay, it means that the most important thing is to enhance your natural texture. To rough, dry hair it is advisable to use a diffuser to allow the natural texture to come through. Then to enhance your natural curls wrap small sections around a half curling iron holding the ends of the hair.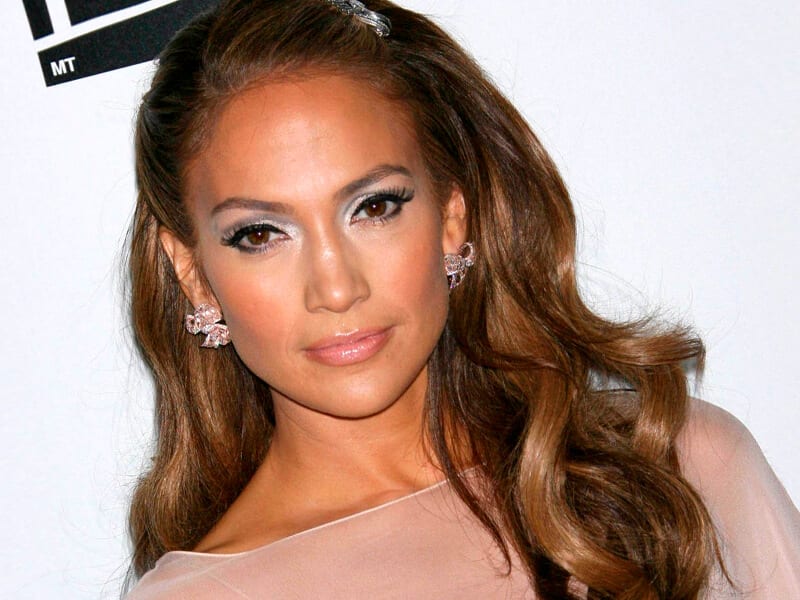 There is a tip to avoid burning yourself on the curling iron, just use a thermal glove. To achieve this star hairstyle you should go through the hair sporadically adding in curls and combining the direction towards and away from the face. To avoid a set look you need to hold the hair on the iron for several seconds, it will make the look carefree and tousled. As for the ends they shouldn't be too curled. Following all these recommendations you will surely achieve one of the most perfect hairstyles ever.
---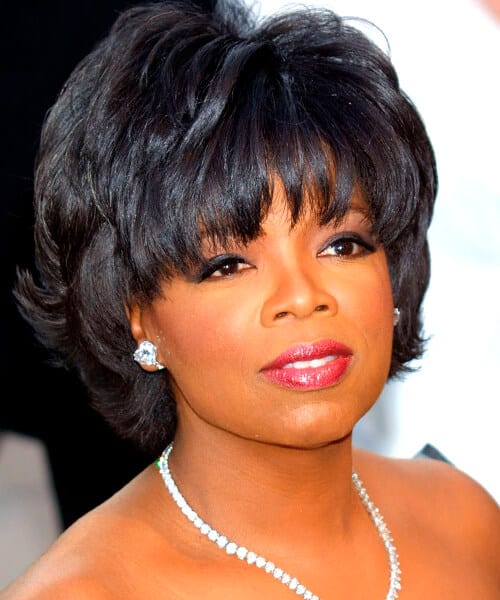 Oprah Winfrey hairstyles
Oprah Winfrey is one of the most famous American media operators, actress producers, talk show hosts and philanthropists.  And it is not a surprise that her personality has drawn everybody's attention, therefore Oprah Winfrey hairstyles became popular. She really knows class. Her powerful presence was reflected by a sleek ponytail. She sported this celebrity hairstyle in 2011 that made a bold statement and will always be in trend.
The height and length of her ponytail made it characteristically elegant. In 2009, Oprah Winfrey's hair could not quite decide what to do, thus it combined a bit of everything, so-called all in one hairstyle. The curls added dimension to a flat hairstyle and made the look really hot. That is a perfect hairstyle for those women who are dubious between curly or straight. In 2006, the famous lady demonstrated straight edged short and simple hairstyle.
With this star hairstyle your hair will mean business as sleek and straight has always been an honorable style. However, the salt of her celeb hairstyles was the consistently curly hairstyle as she never went wrong with the curls. This style is surely not outdated though it might have been from back in the day. The whole look of Oprah Winfrey was laid back with a touch of wild that made it fun. In addition, it is quite easy to manage. In 2004, the star had rough hair days demonstrating the frizzy kind of fashion. Her hair seemed wider than usual; moreover the frizz indicates when to put the brush down. This effortless celebrity hairstyle will never be short-lived. In 2002, Oprah Winfrey polished her look from the previous decade. She seemed ready to take on the world with her bangs heavier and more numerous.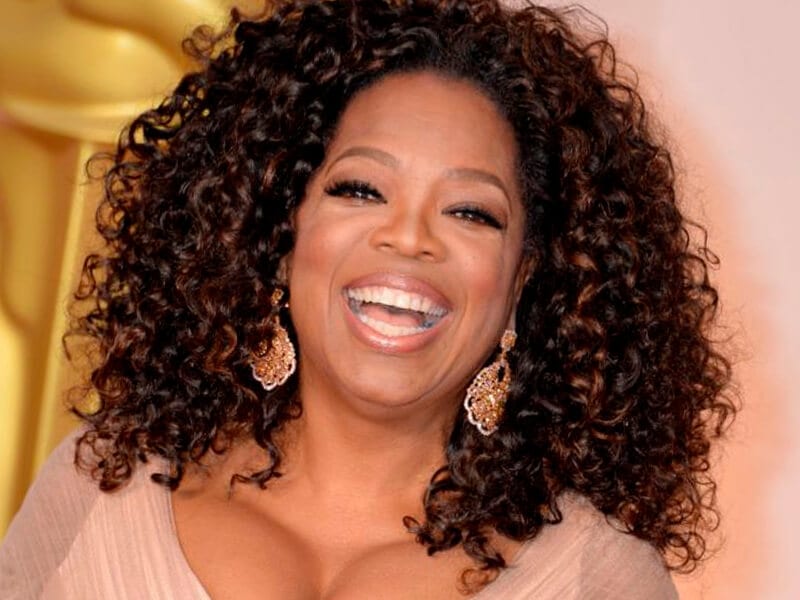 This perfect hairstyle is undoubtedly more serious than some of her others and seems appropriate to her flash-like career. The new decade was marked by a new hairstyle. The smoothed down look was a contemporary take on the First Lady's famous hair, and reminded the audience that Oprah Winfrey was also a regal beauty. For the majority of the nineties she kept her bob and bangs.
---
Conclusion
You have just skipped through the most eye-catching celebrities' hairstyles. Be sure that if you put some effort to your look, your hairstyle will be of the same beauty as any star hairstyle. Just be confident and sharper like a star.
---