Hello everybody. I am Julia Kashirova, a blogger from Moscow. I love traveling and experimenting with my hair very much. You are welcome to have a look at the collection of fashionable hairstyles from Julia Kashirova. Hope you will like it :)
---
Incredible Long Hairstyles by Julia Kashirova
Amazing Long Hairstyles from Julia Kashirova
---
Romantic Long Hairstyles by Julia Kashirova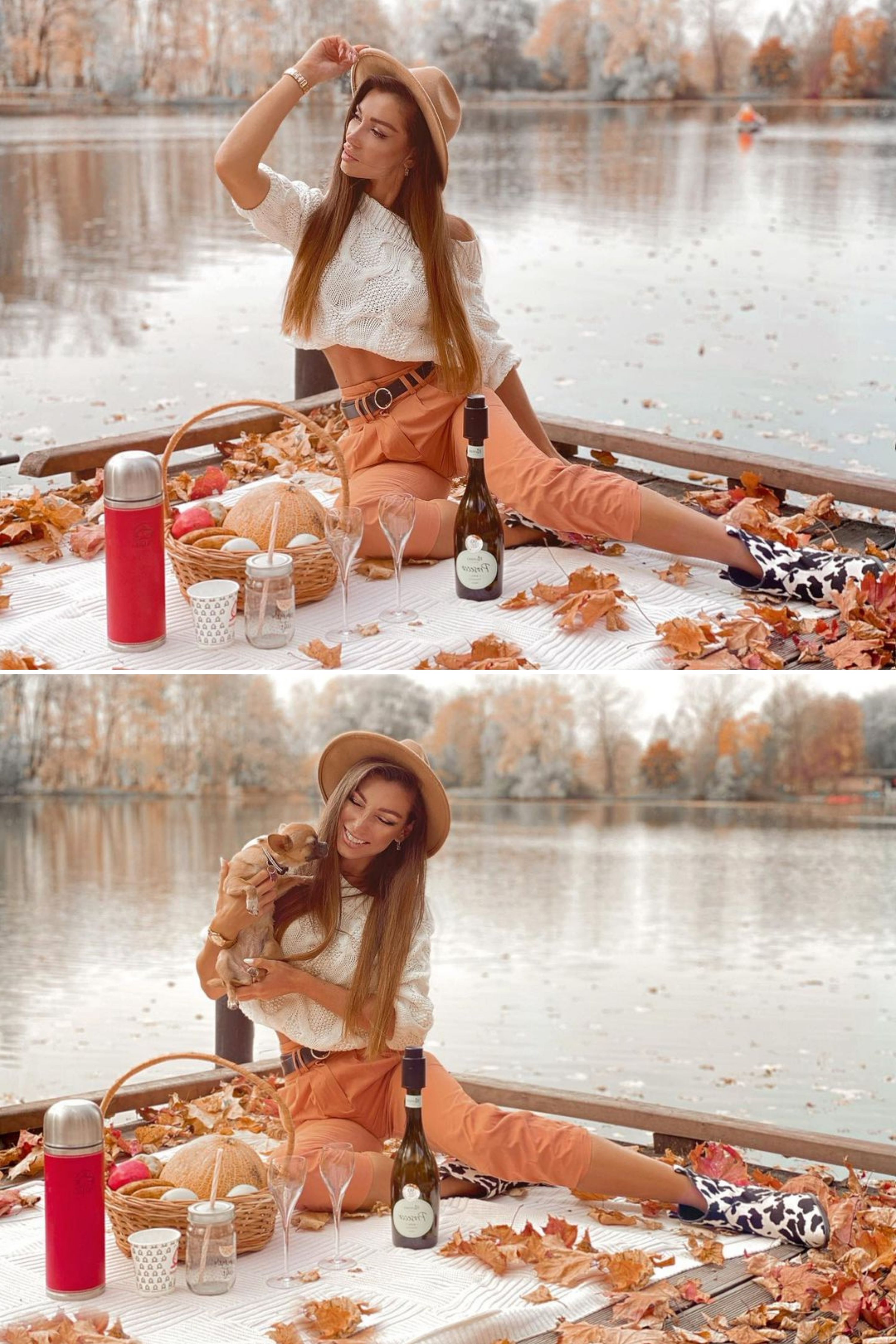 It was a romantic dinner in nature. Good wine, crystal water, fabulous nature, and us. I just love autumn leaves and the fresh air.
---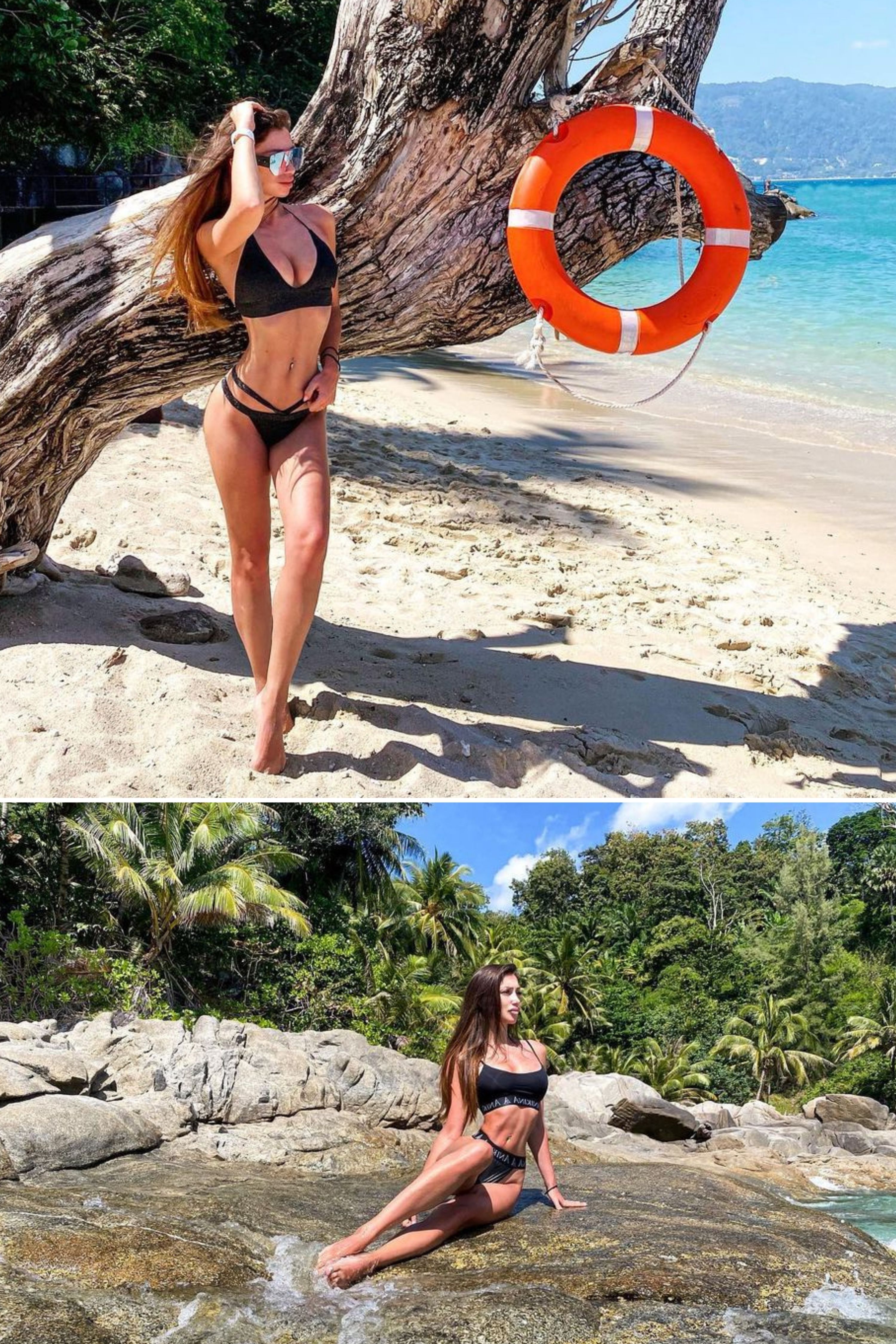 It was one of the best vacations. I have enjoyed a month on the Canary Islands very much. It is a real paradise on Earth!
---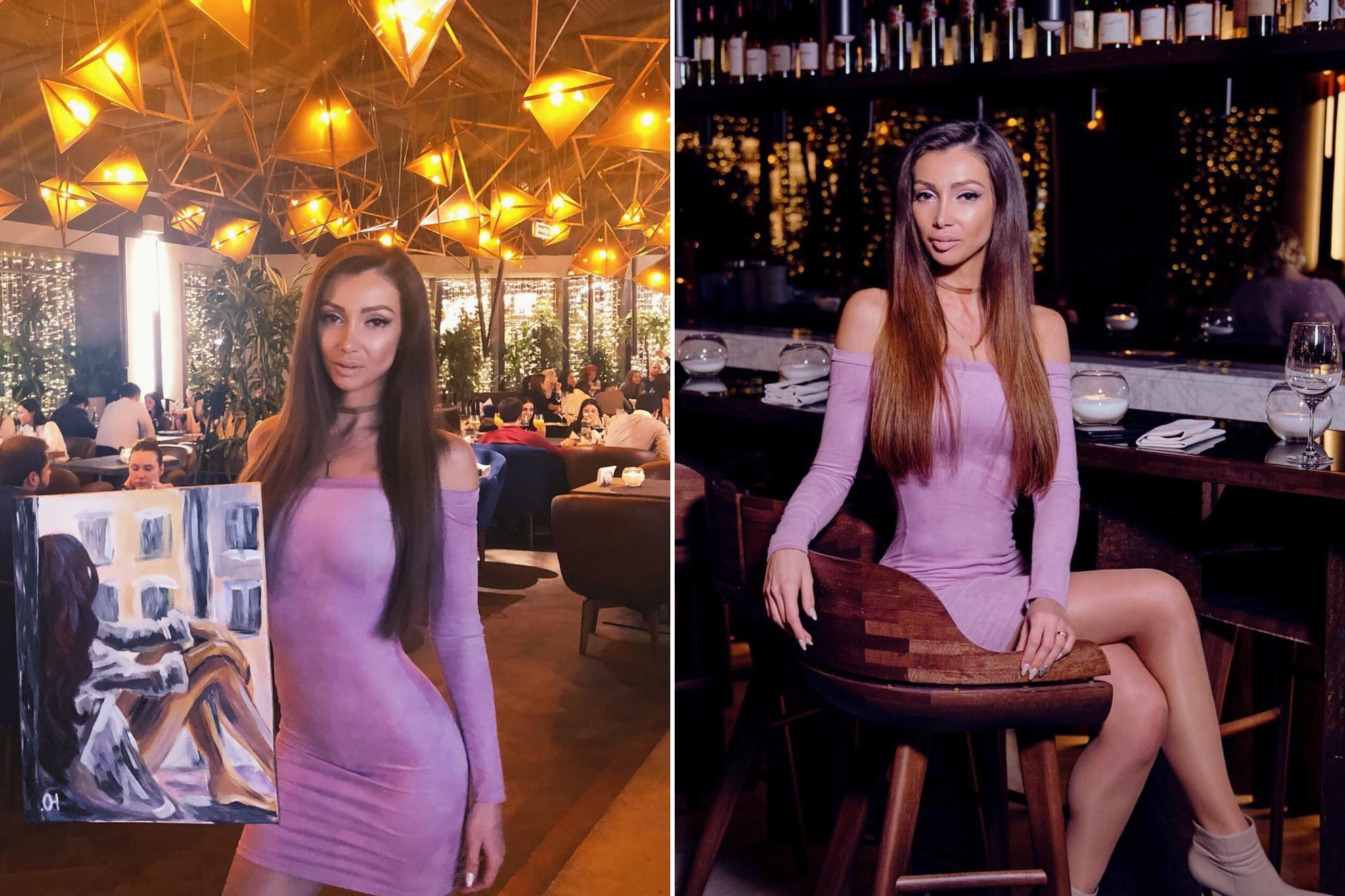 I will always remember that evening when one young talented artist has presented me with a portrait as a gift. It was a nice dinner in a cozy restaurant.
---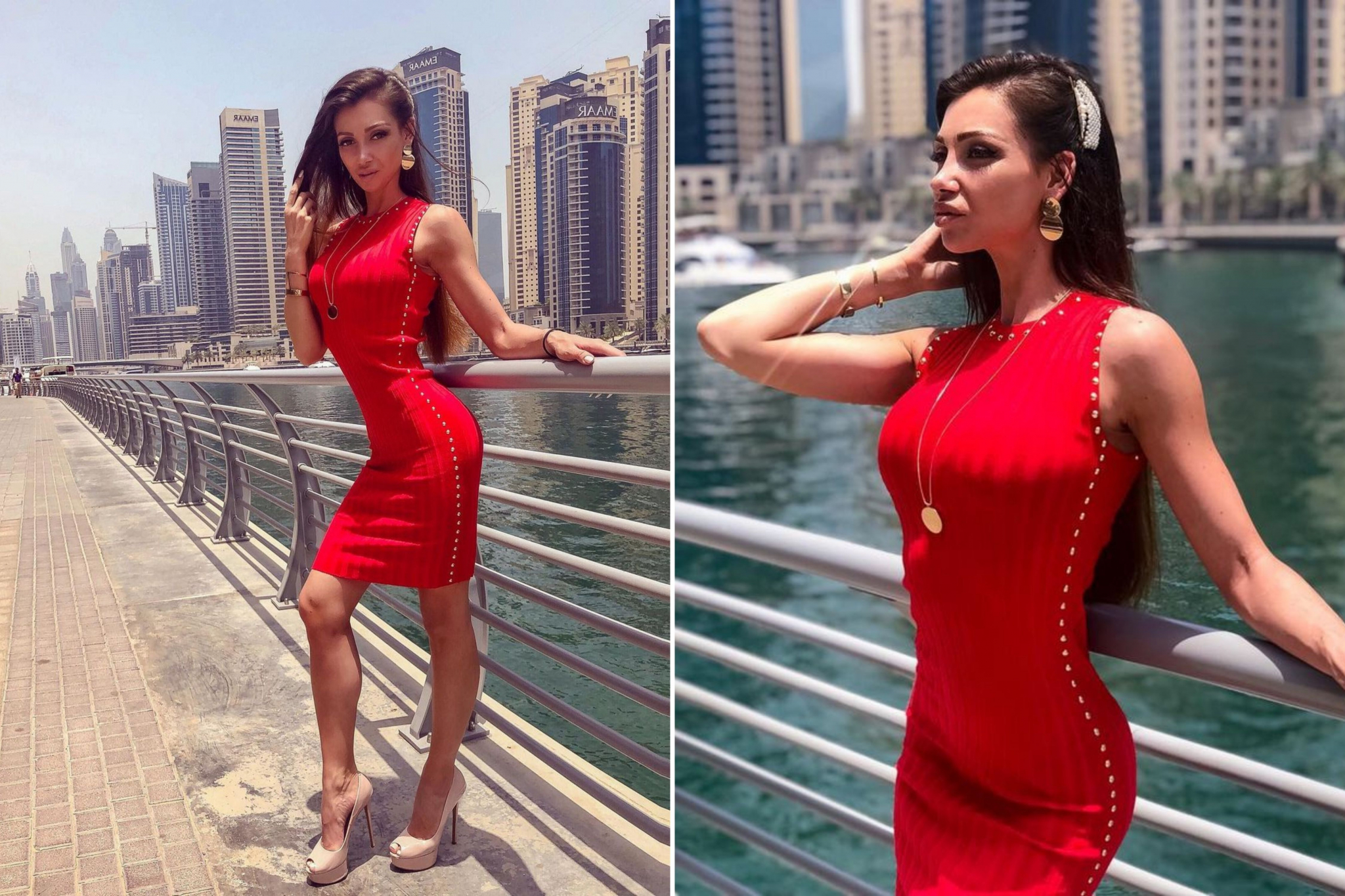 I feel free to do everything I want and live the way I love when I am wearing a red dress. Here, I was with my best friend looking at skyscrapers and just enjoying our achievements.
---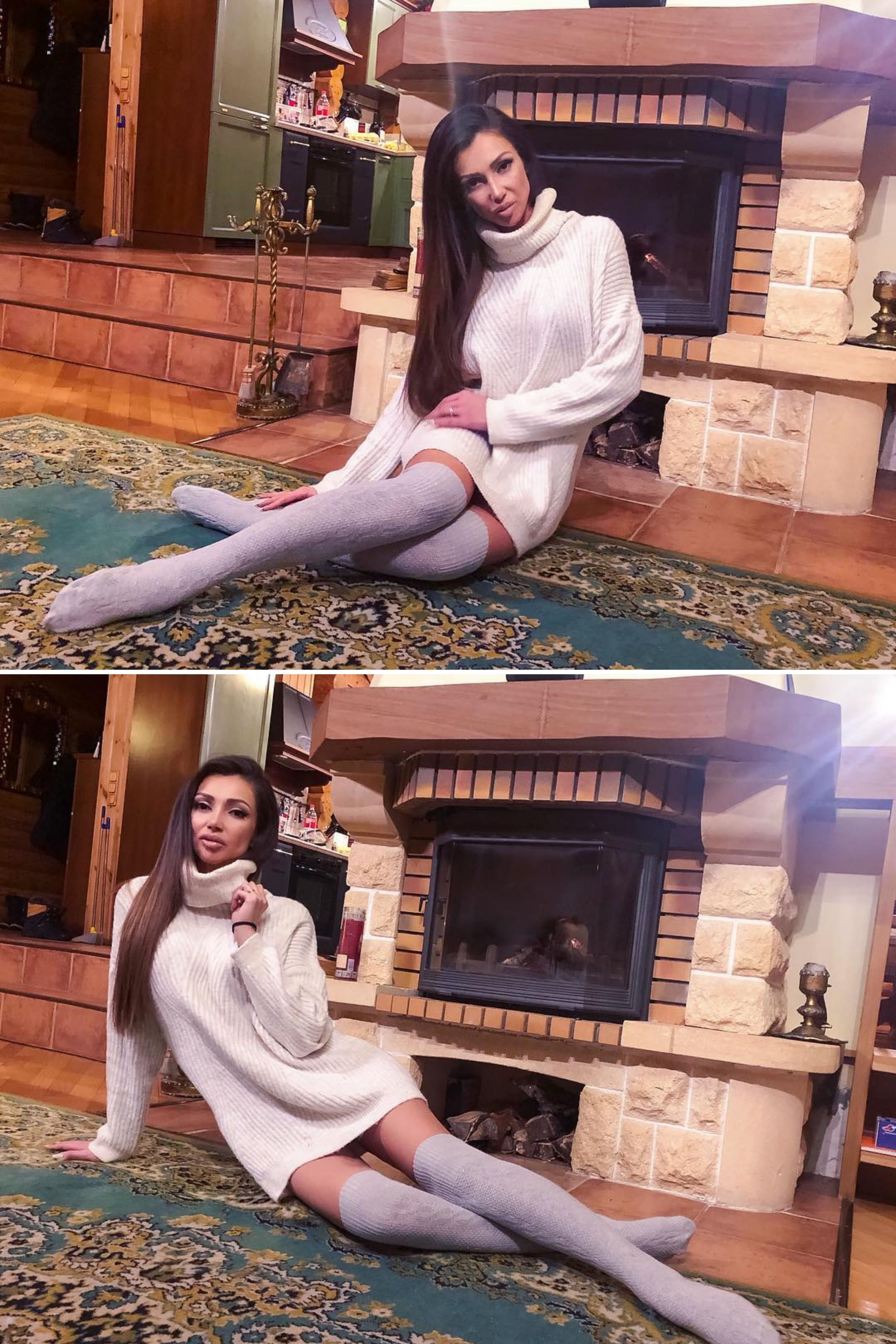 Fireplace, warm home atmosphere, and a white sweater. I just love it! I think everyone has such a mood from time to time when you want to stay at home and do nothing.
---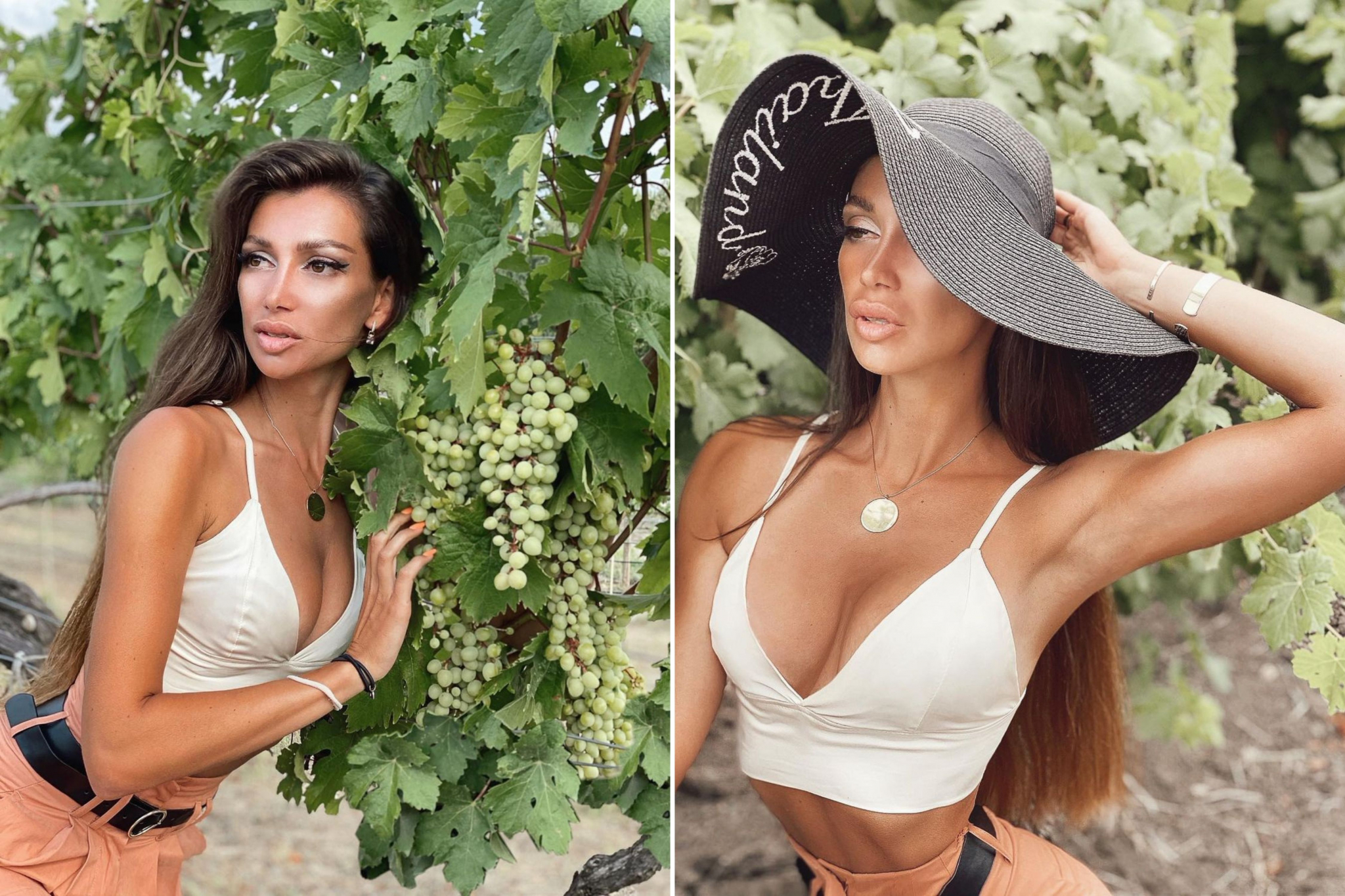 Do you like a grape? I adore it and of course, good quality wine made of grape like this one on the pic.
---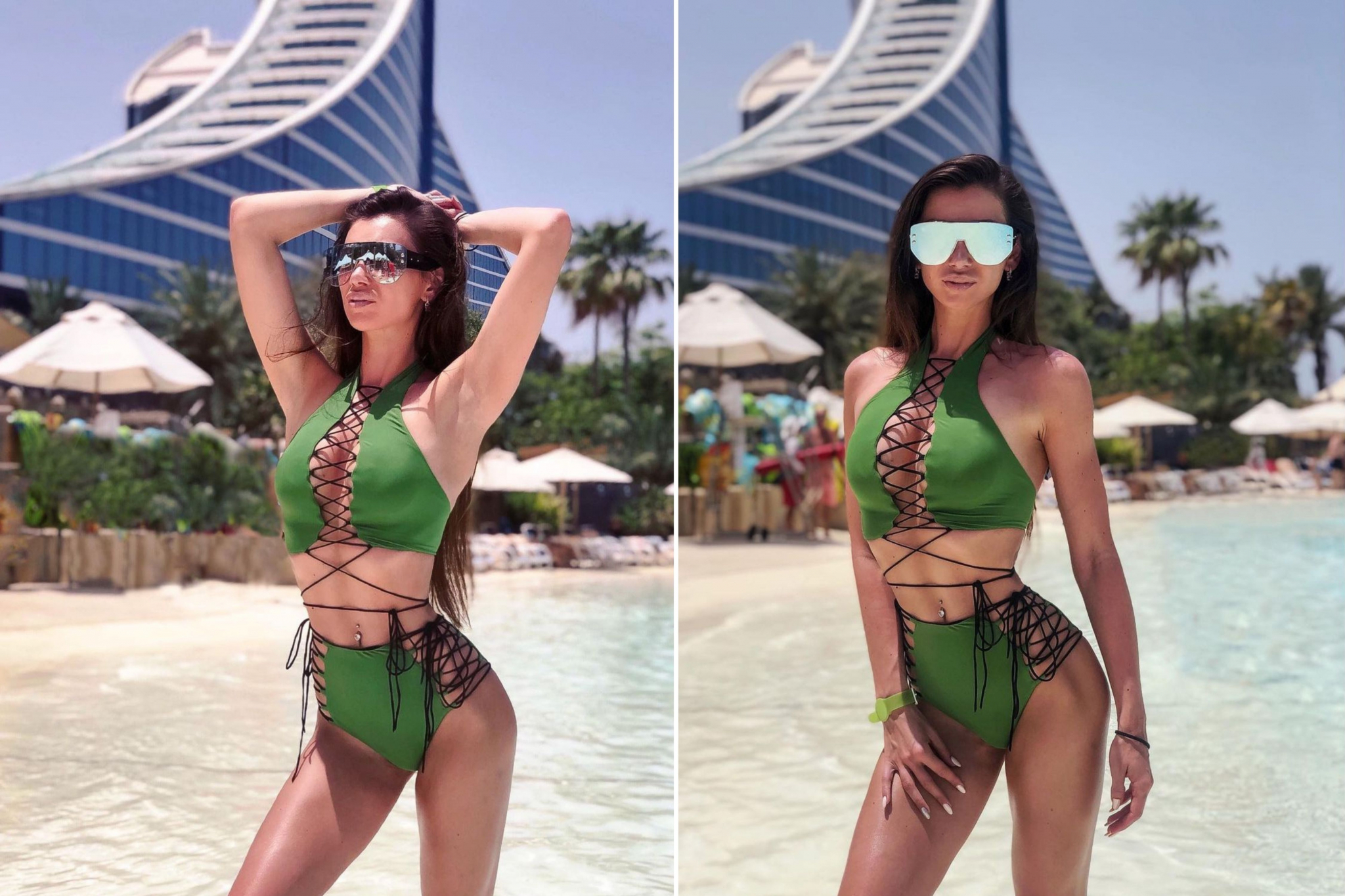 I love a new fashion in beachwear. I have bought this swimwear recently and feel like a goddess in it! I think it will become my favorite one.
---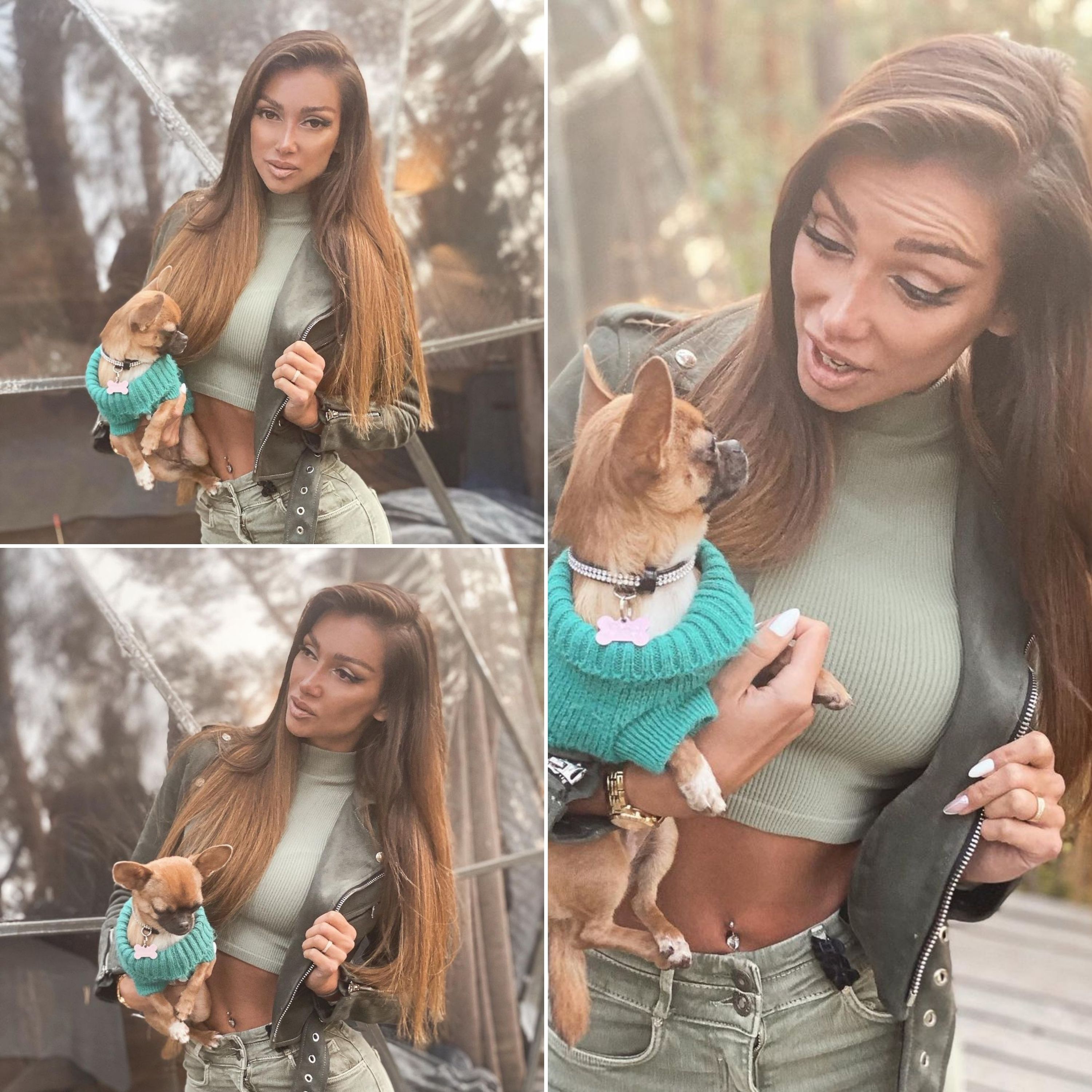 I love my dog much. It is my family member who is always with me. It seems to me that it understands everything I am talking about.
---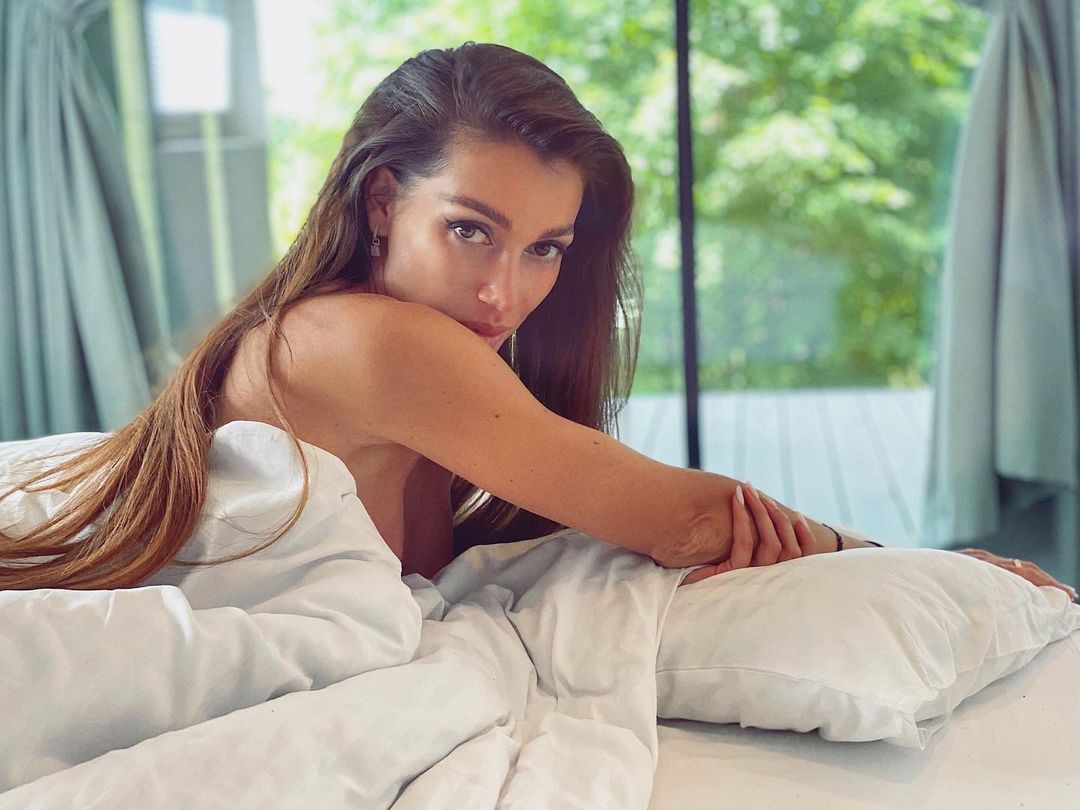 Just one of the lazy mornings when I wanted to spend the whole day in the hotel room.
---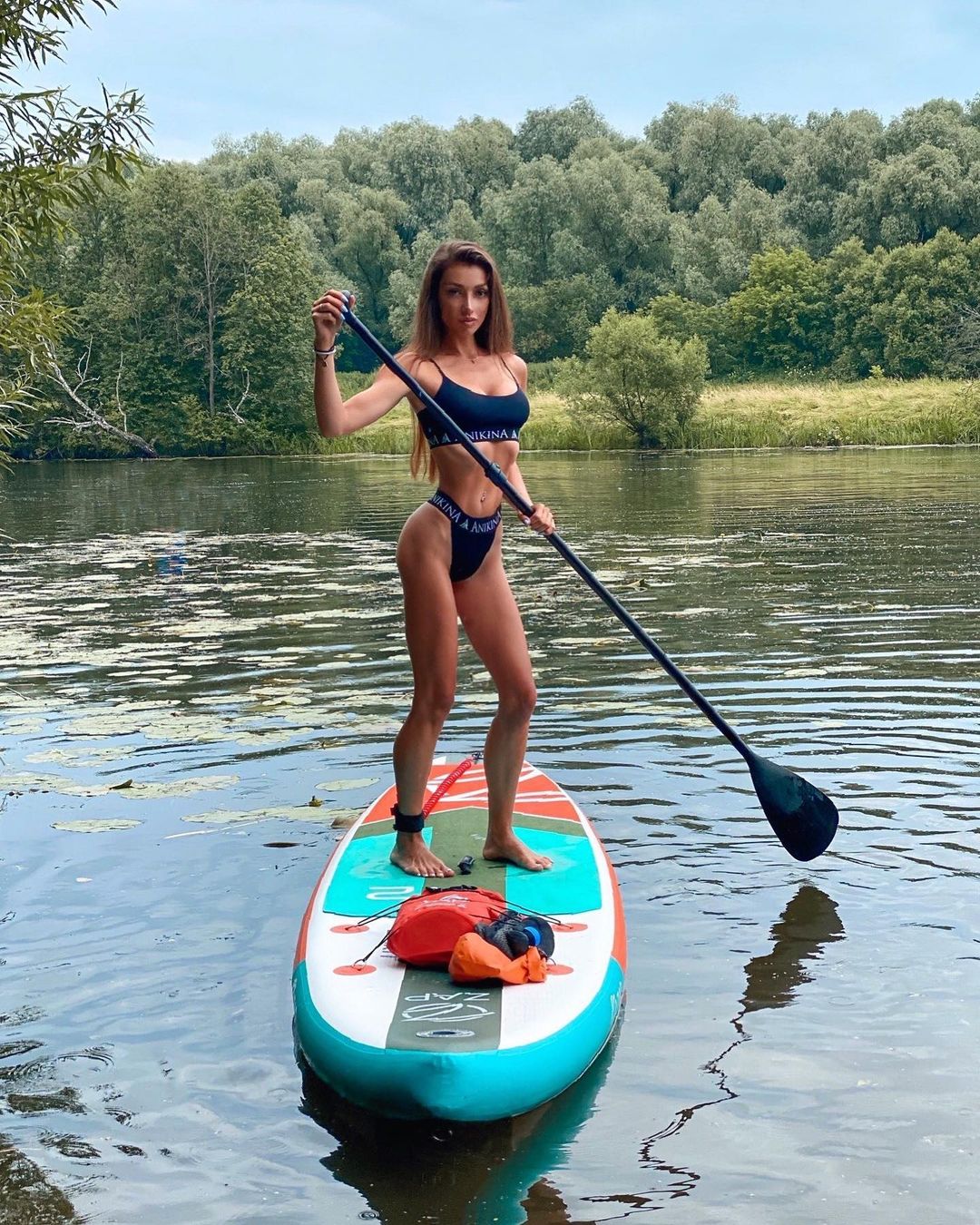 It was a day spent in nature with my relatives and friends. I really love being in nature and spending the weekend being active.
---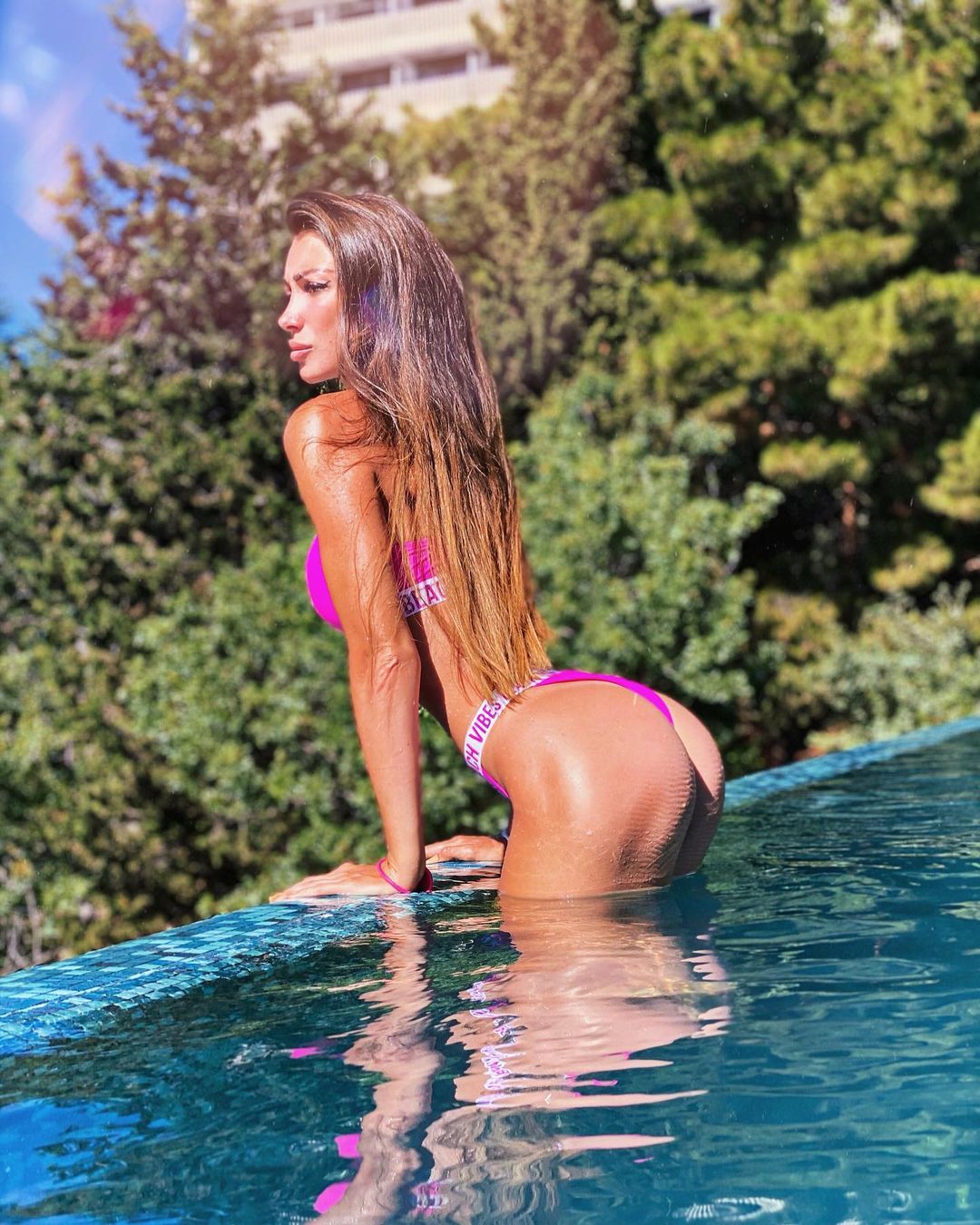 Do you feel good vibes looking at the pic? Hope, yes! I like this photo as here I am thinking about my plans for the future.
---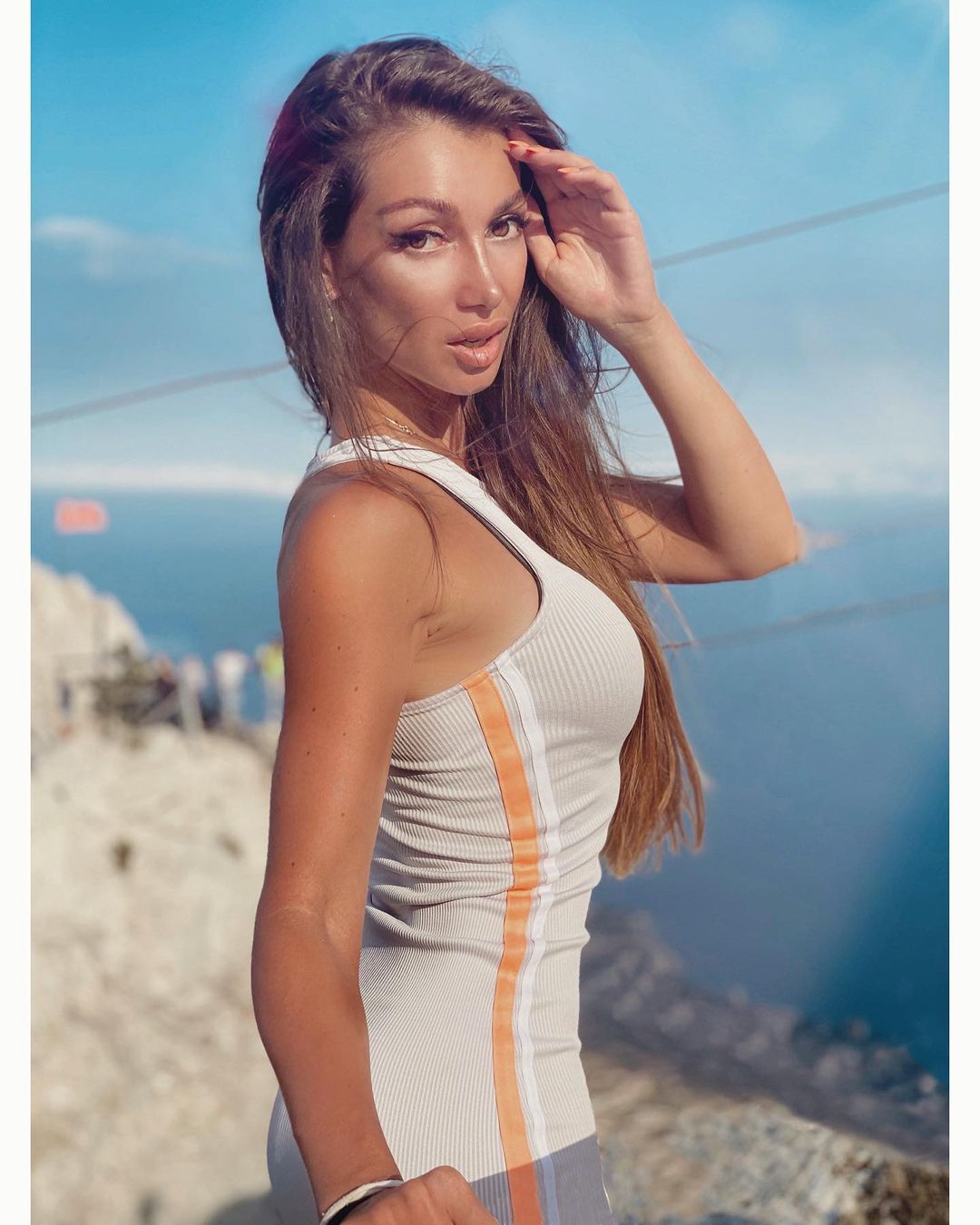 It's me enjoying the fresh air with one of my good friends. I love this pic for the clear blue sky.
---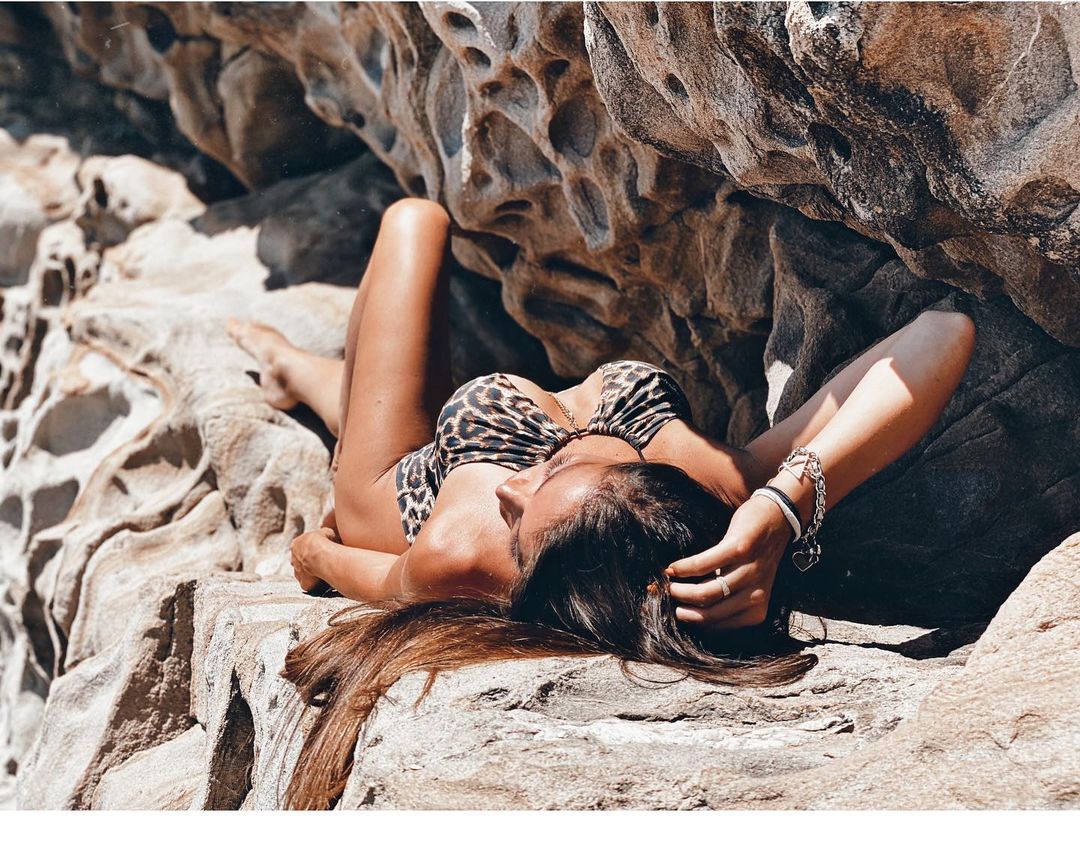 I am not a very shy girl and I like making sexy photos, especially in leopard color!
---
Elegant Long Hairstyles for Every Occasion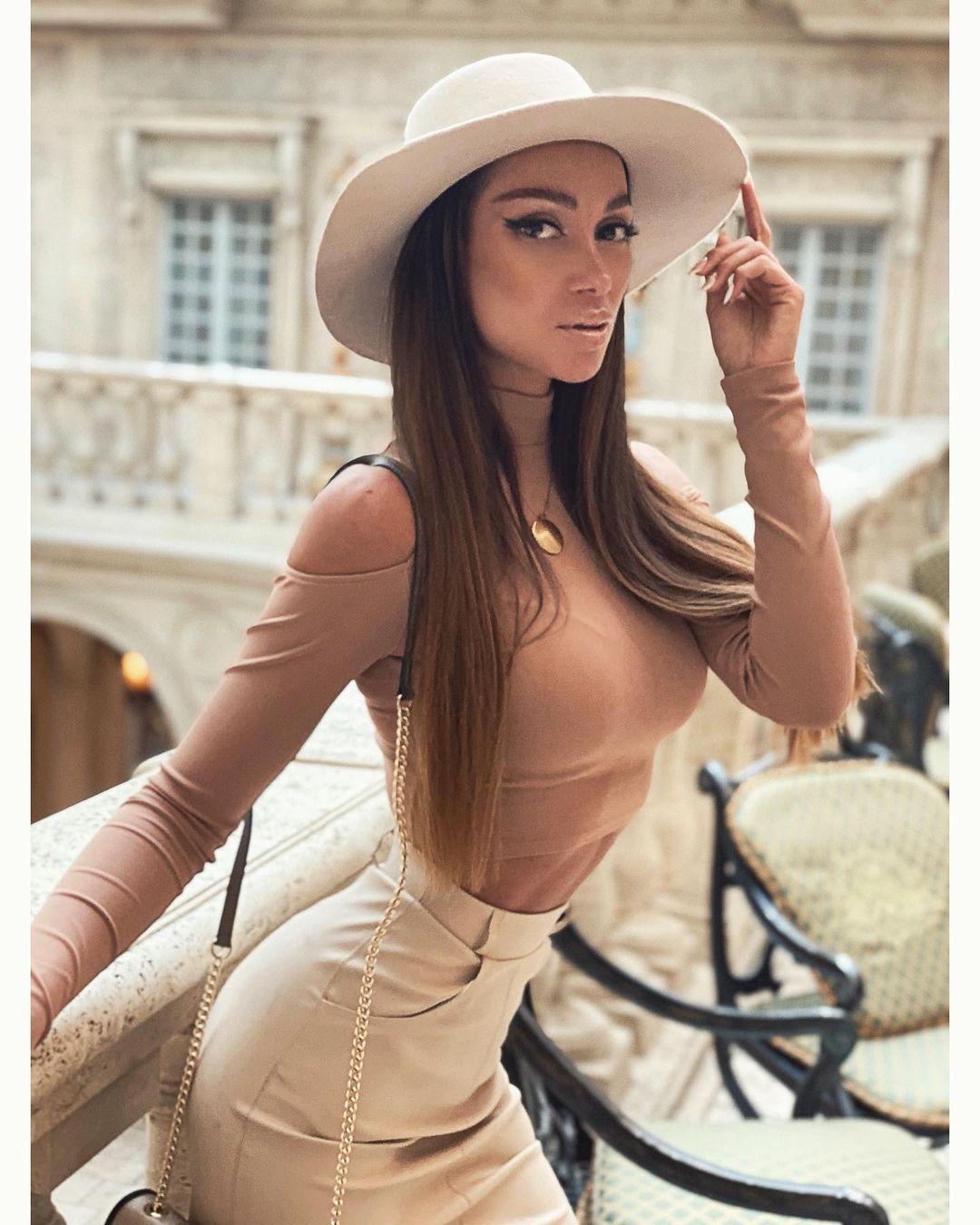 "What an elegant lady you are!" – I have got such a comment from my friend who has seen this pic for the first time. I love changing images!
---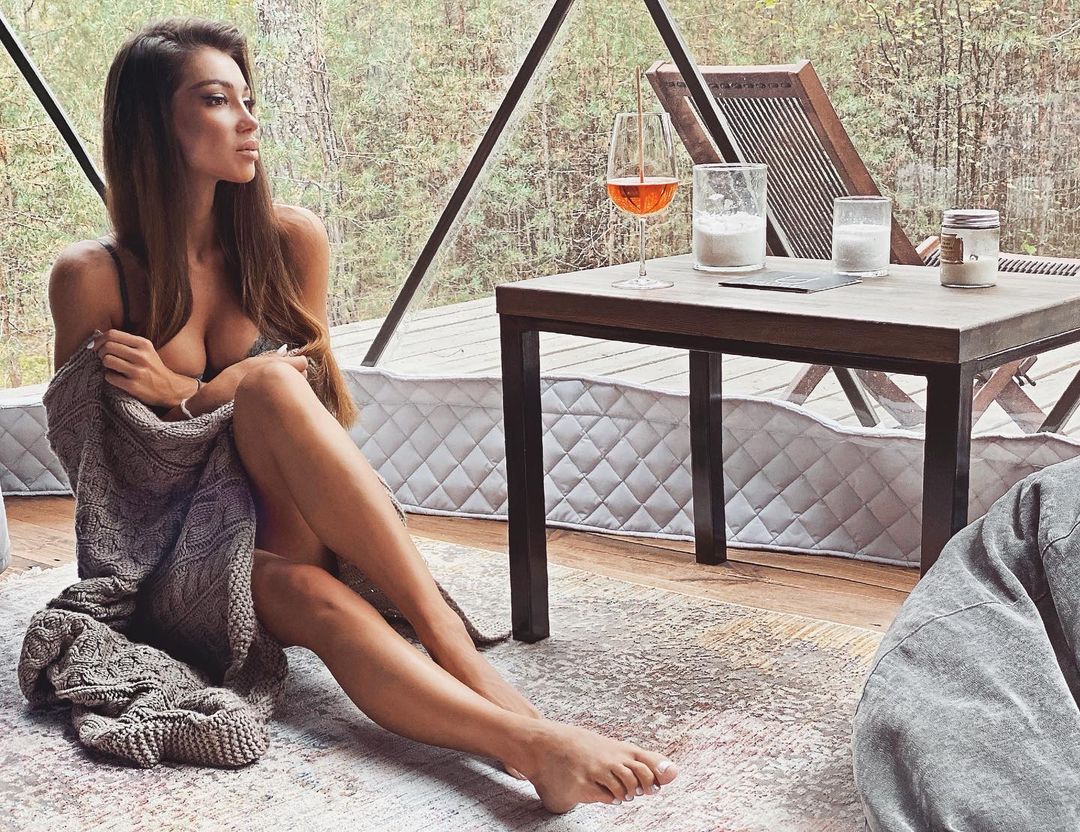 Home atmosphere and nature. It's my friend's country house near the forest with fresh air. We go there when we want to escape from everything and everyone for some time.
---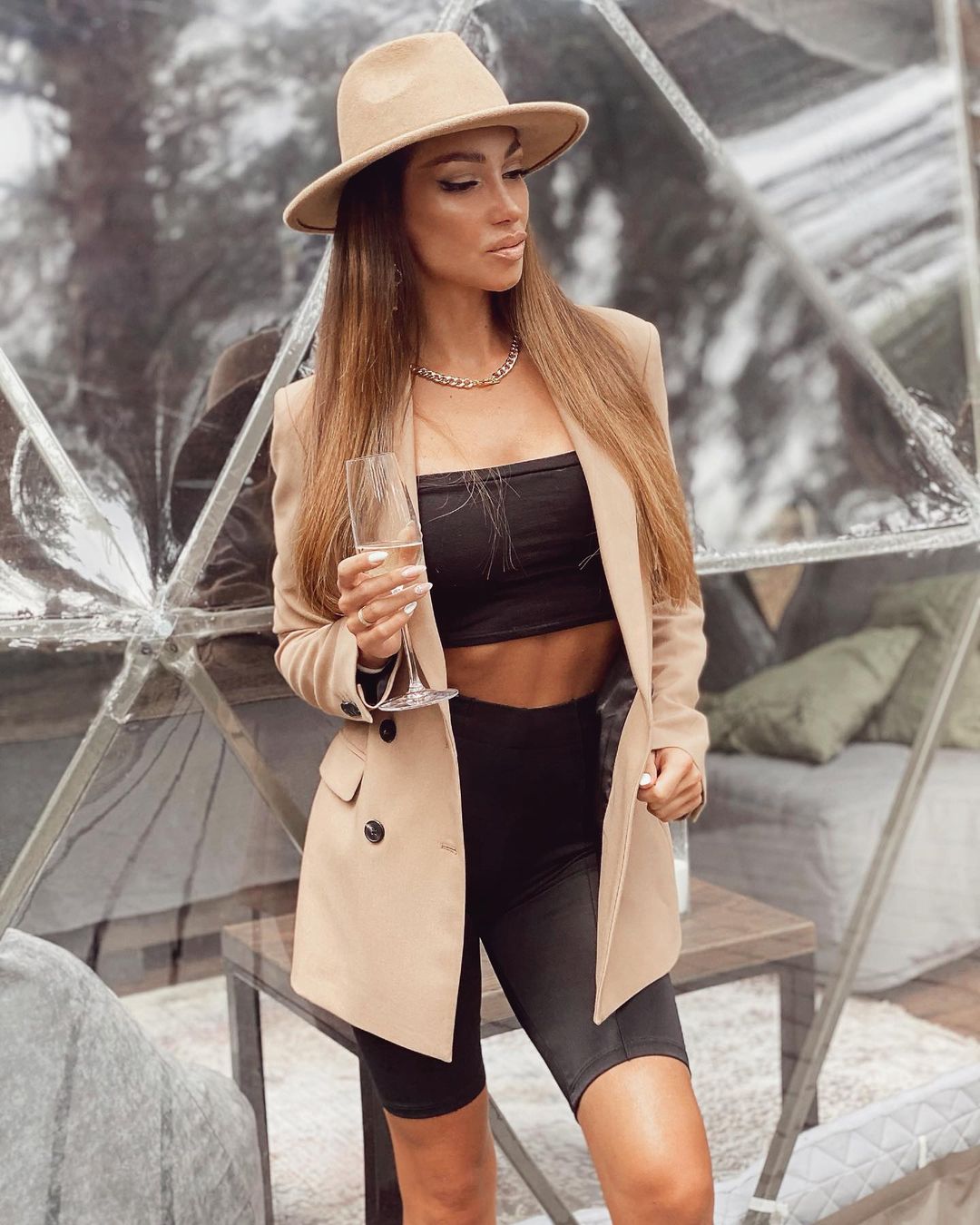 I hated wearing hats when I was a little girl and now I think that it is a vital accessory for an elegant look.
---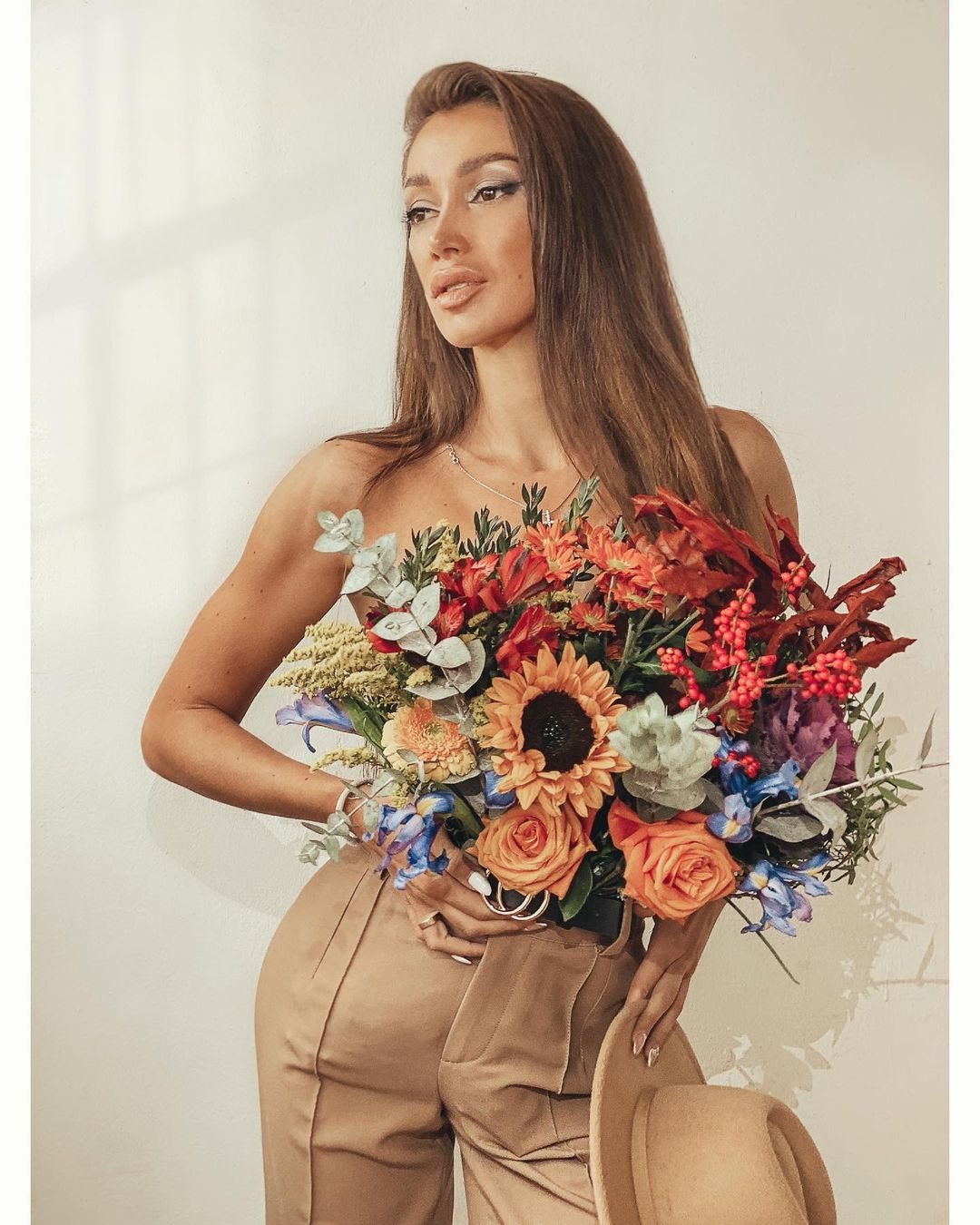 When I asked my friend what flowers he associated me with, he came and presented this nice bouquet.
---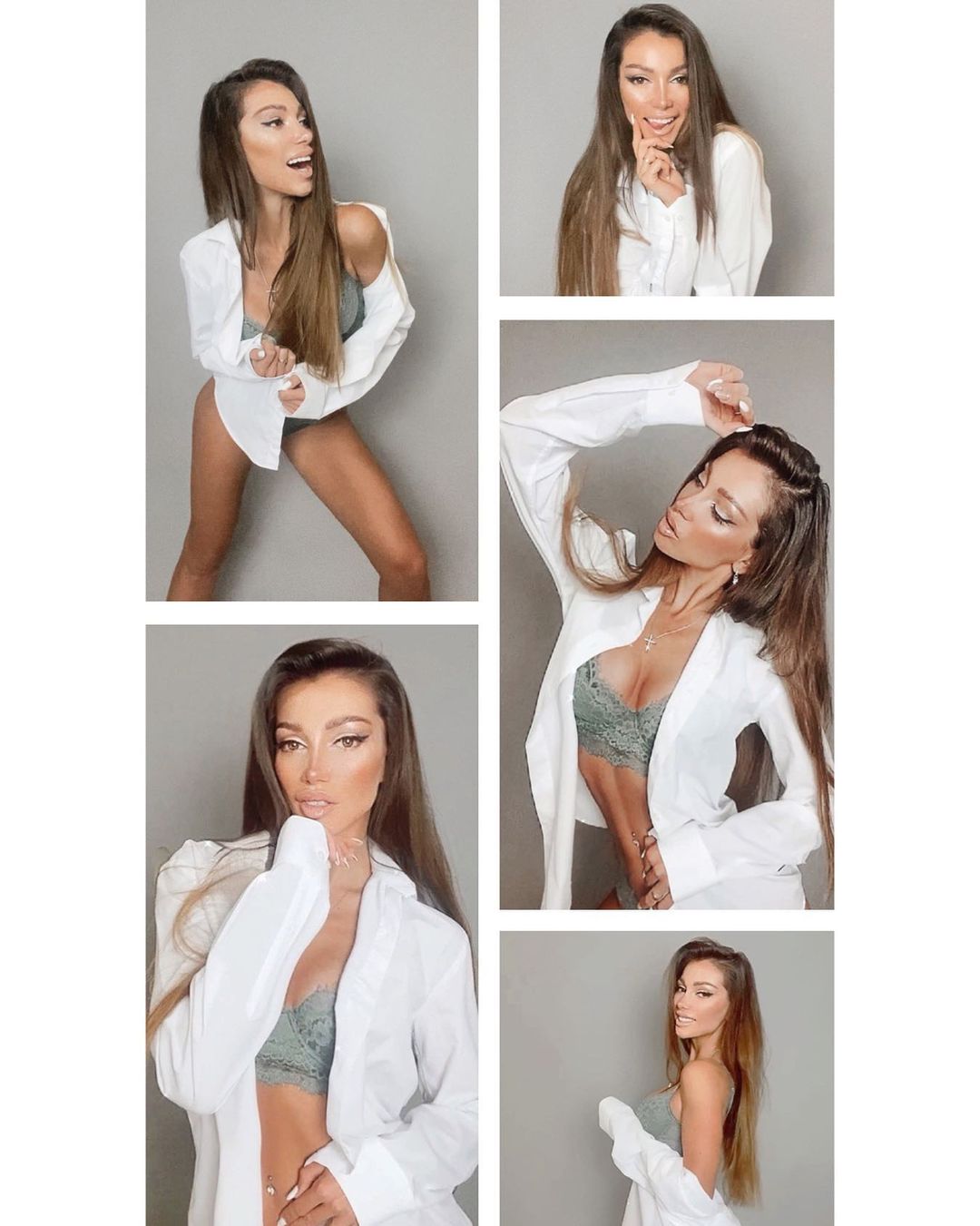 It is me enjoying my life. Sometimes, I feel like I am 15 and I think it is great to feel like a kid and have fun.
---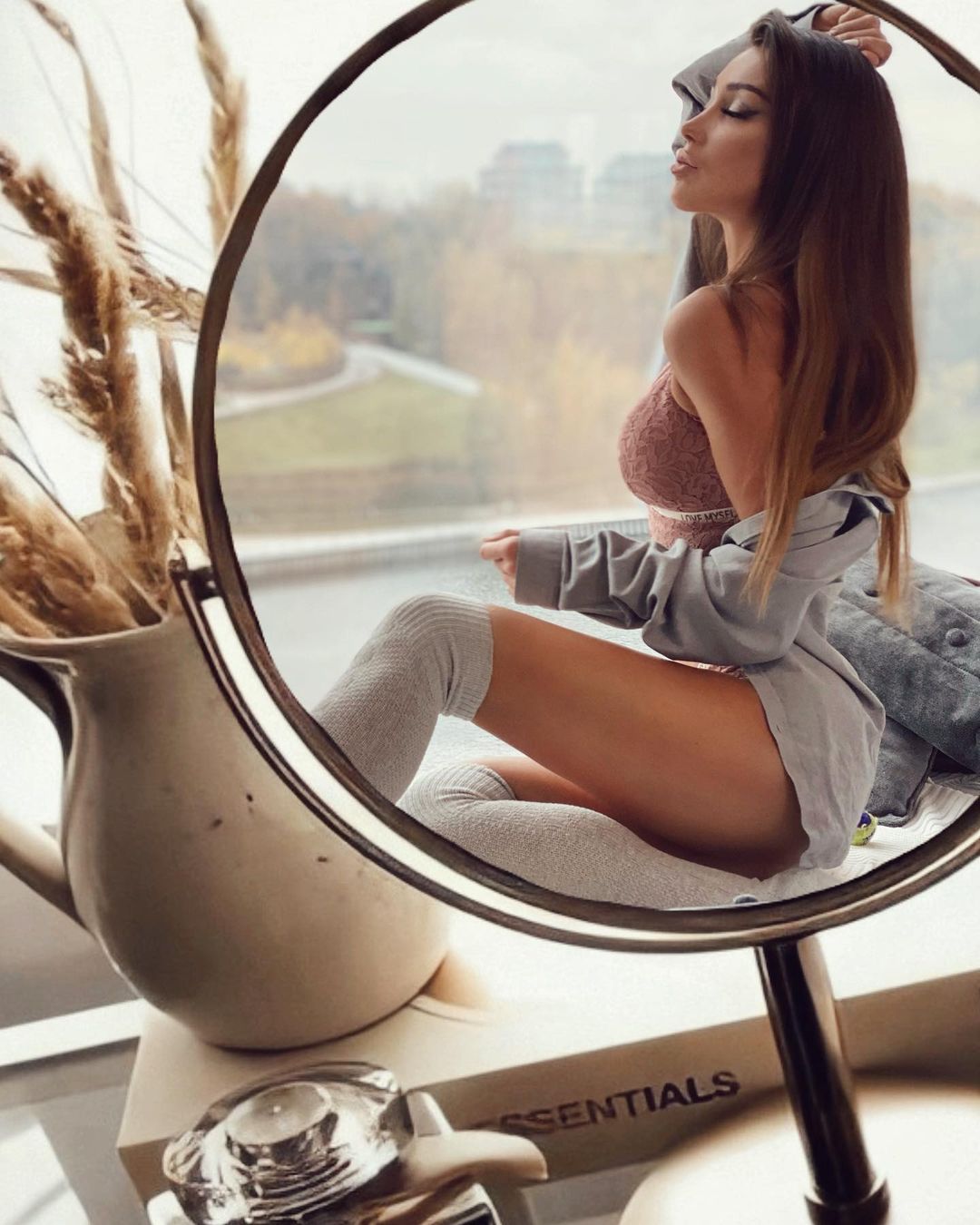 My friend is a very talented photographer. This pic proves my words.
---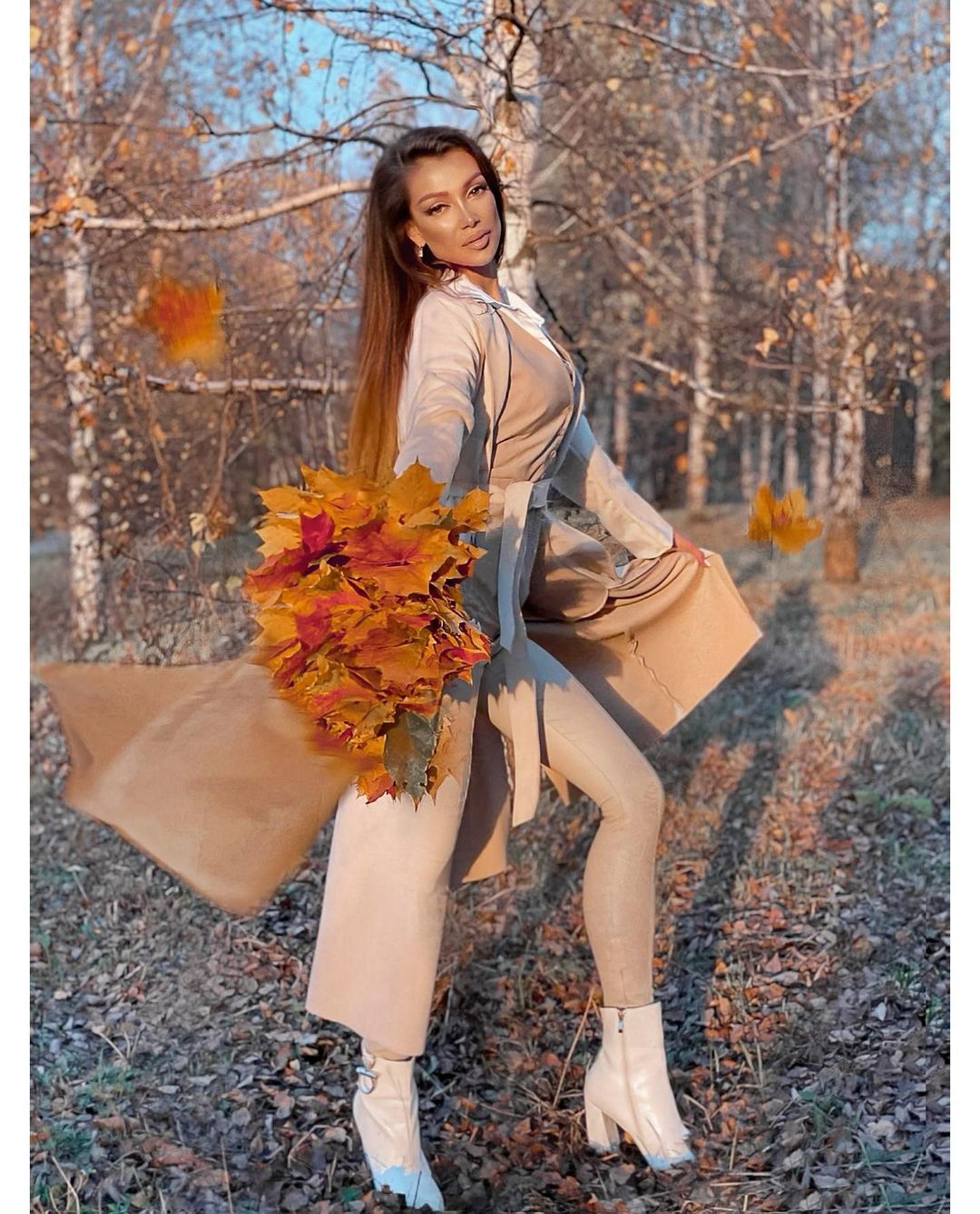 You must have noticed that I love beige color and autumn. I often go for a walk to the park and enjoy the autumn weather.
---
Cool Haircuts by Julia Kashirova for the Weekend Time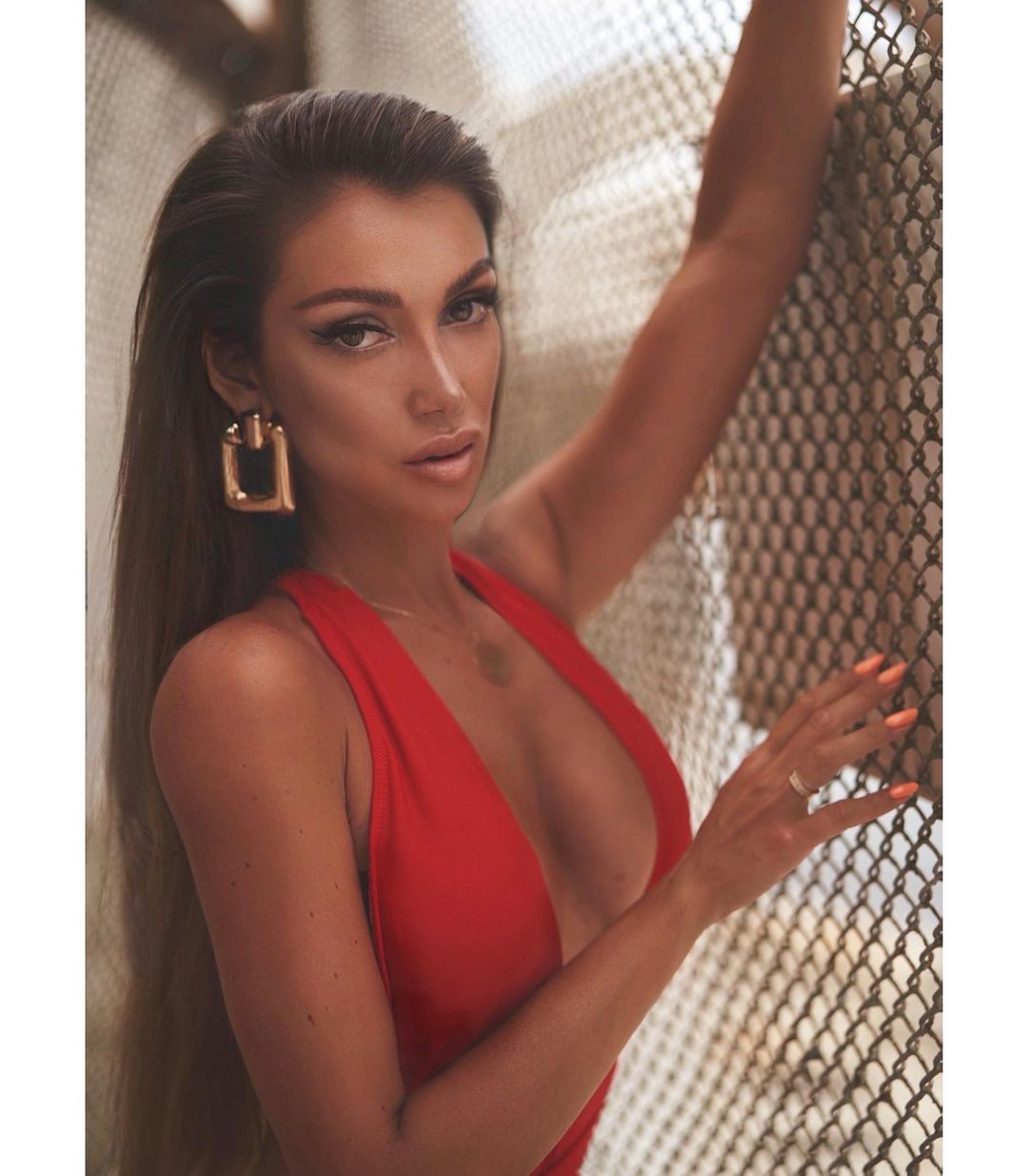 I feel like a cat here. When I wear some dress of red color, I feel like a passionate lady who knows what she wants from life.
---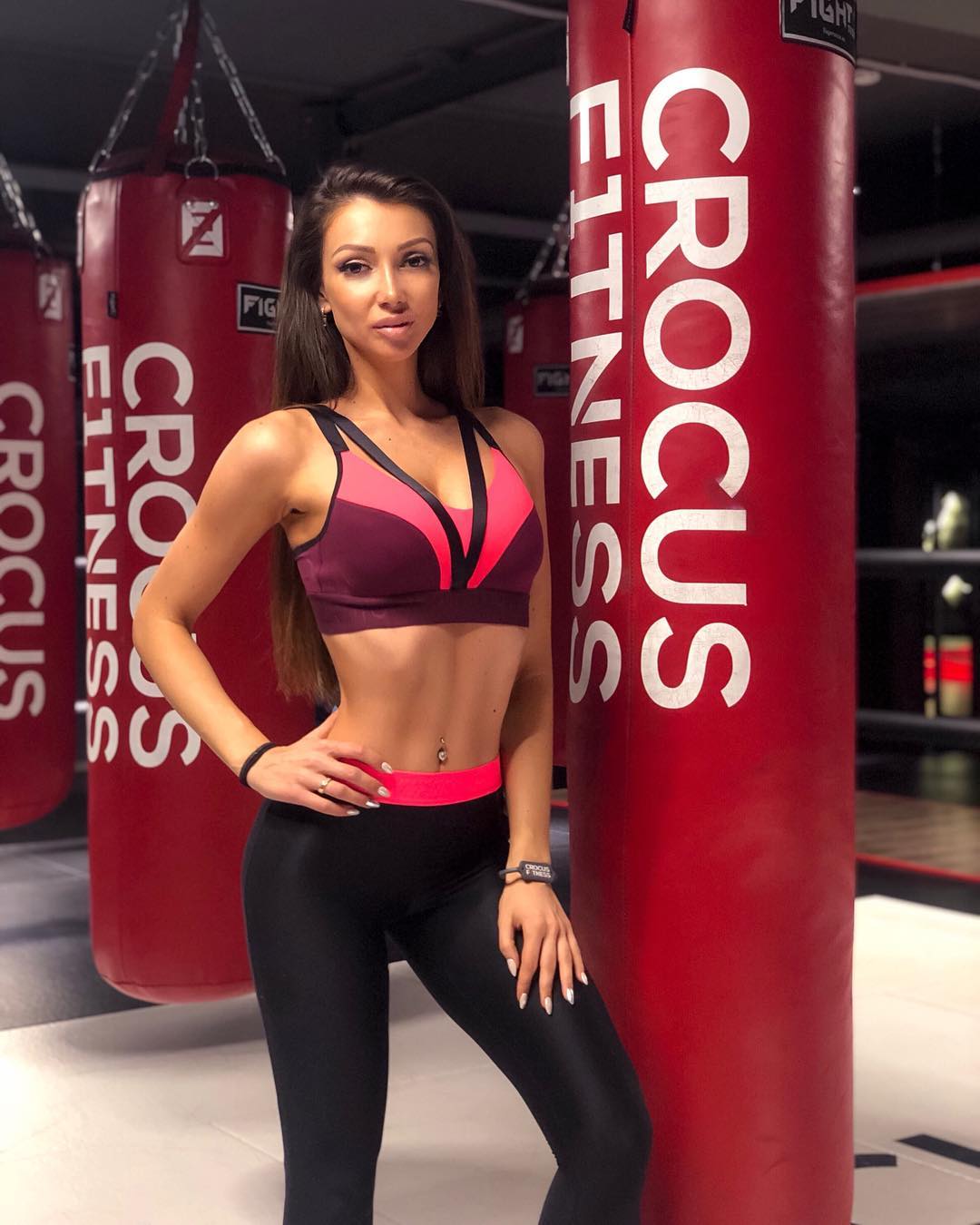 I can't imagine my life without sports. I have fitness training regularly to be slim and feel healthy.
---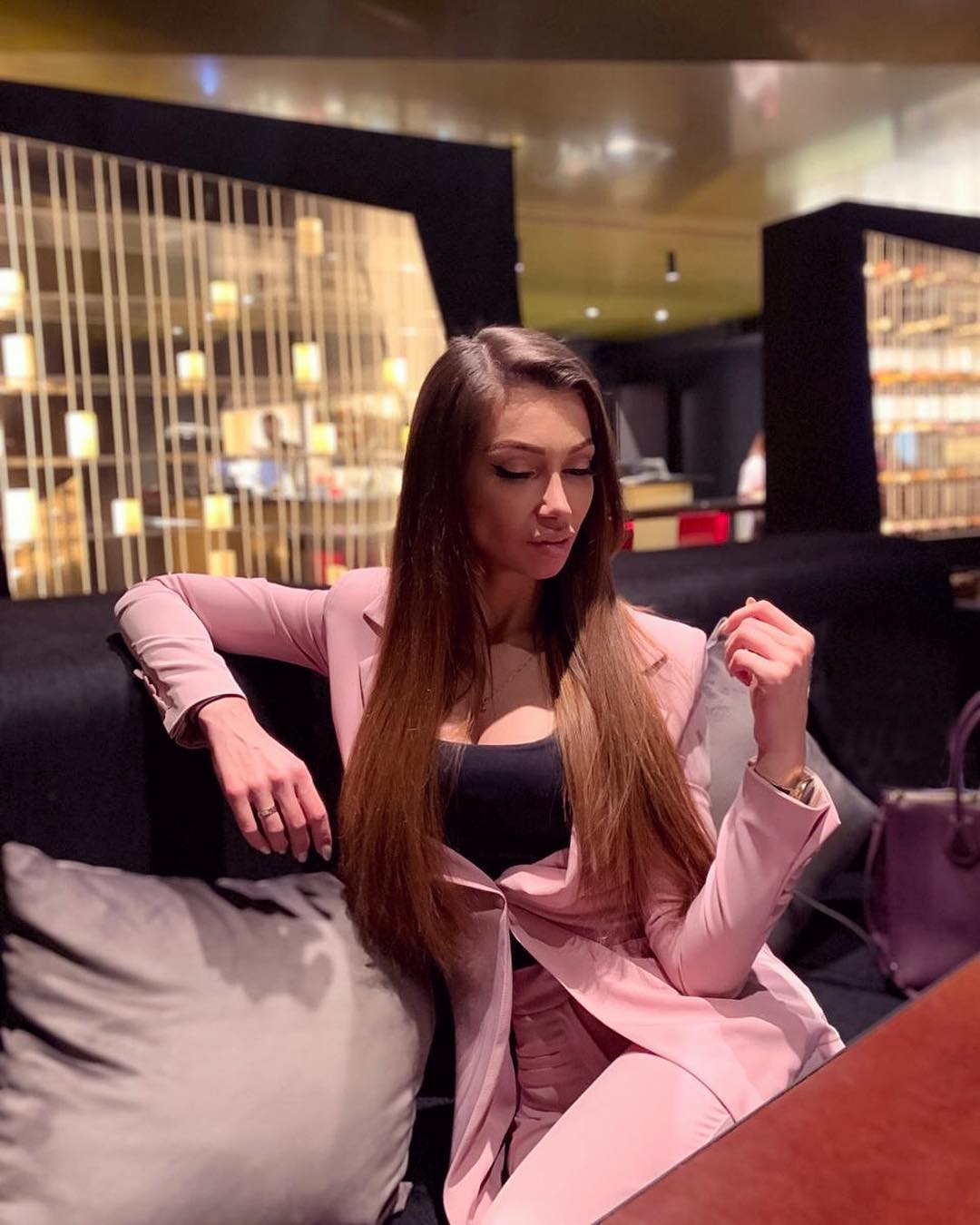 I am in one of the best cafes in the world where everything is so delicious. I like wearing pink as I feel very romantic in it.
---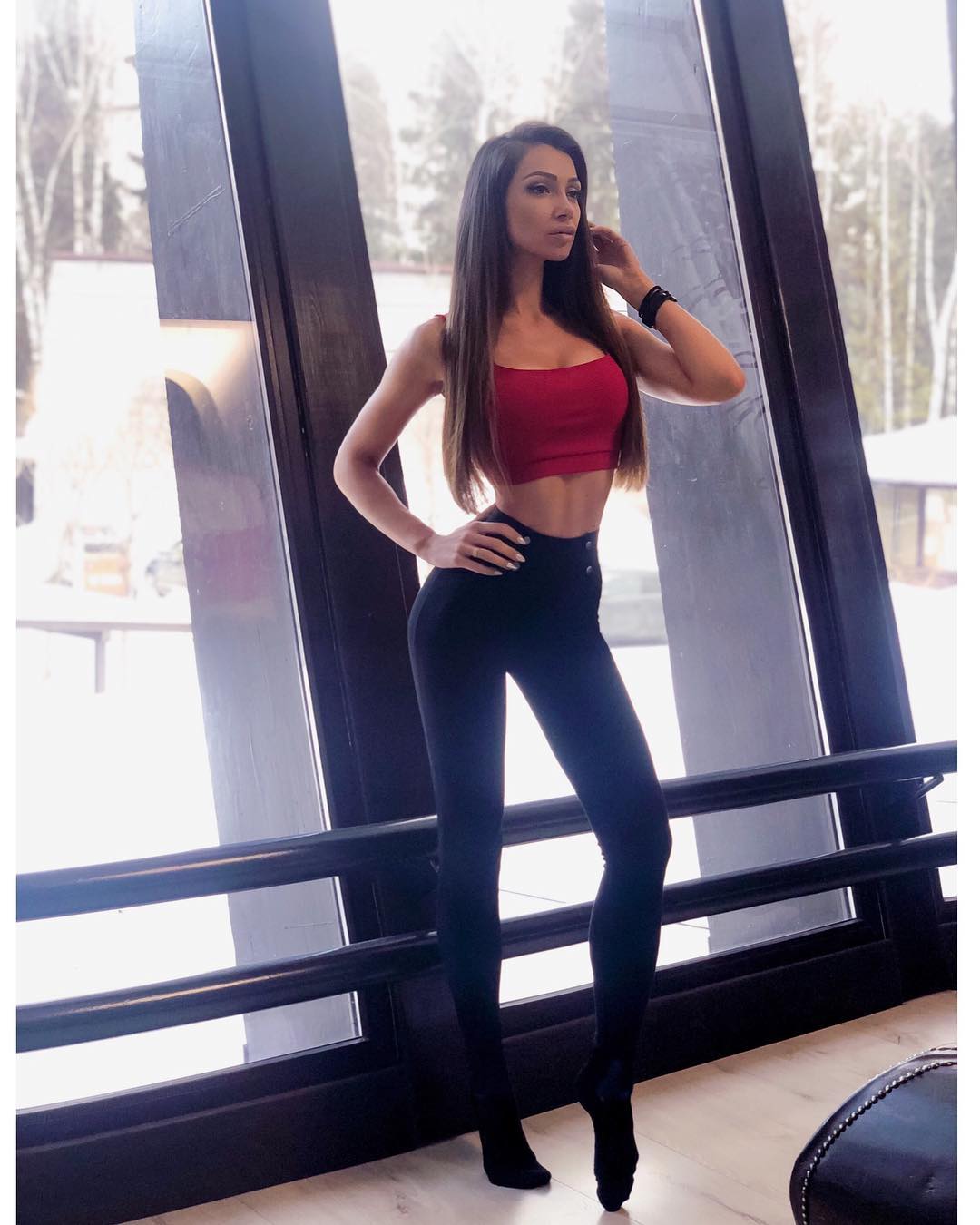 It is one of my training days, I am in a new sports complex with great comfortable conditions.
---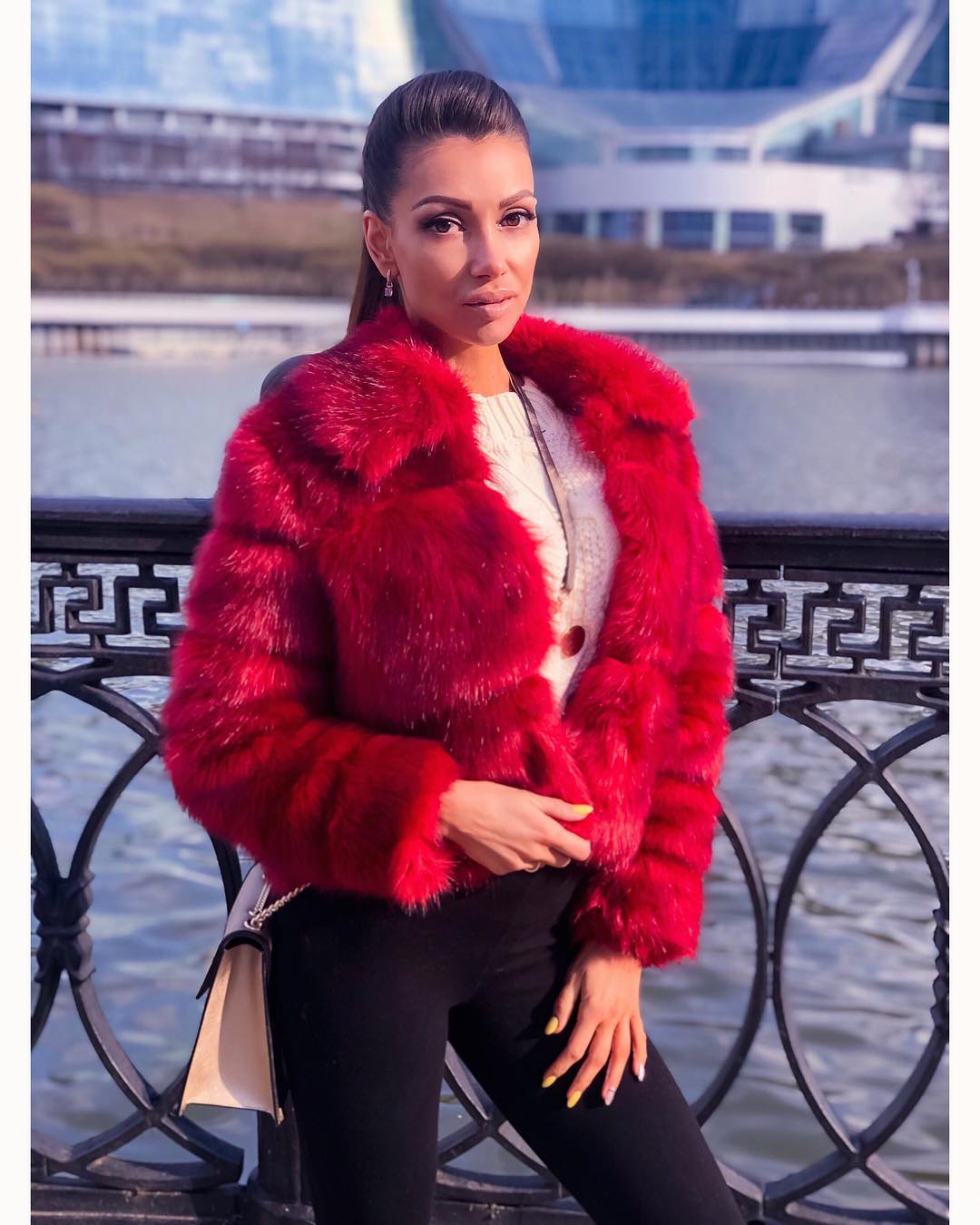 I have been to Moscow where I visited my friend. In this pic, I am a bit upset because I didn't want to go away.
---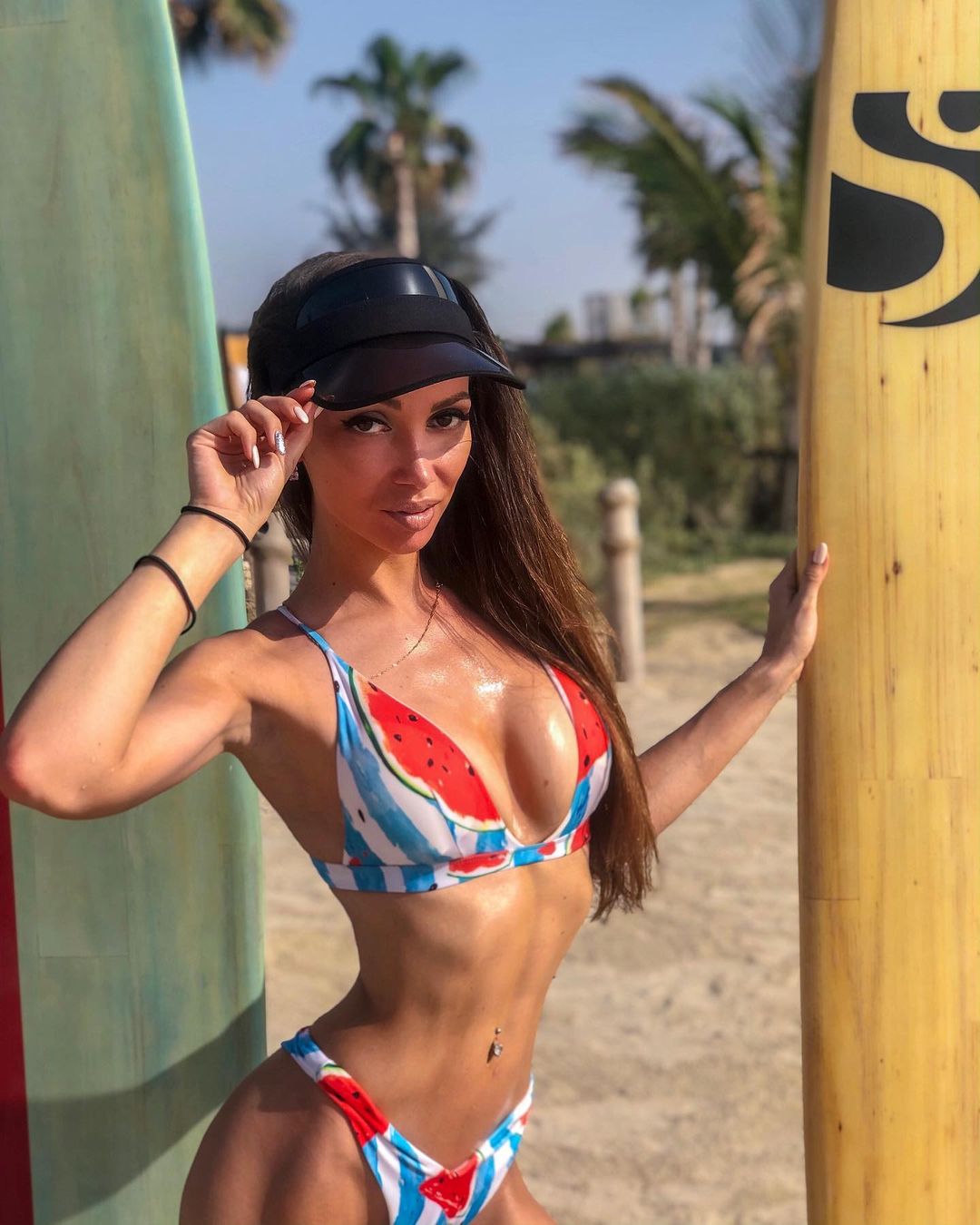 Just one of the best days of my life when I had a great mood and went to relax with friends. We went to the seaside and had fun every day.
---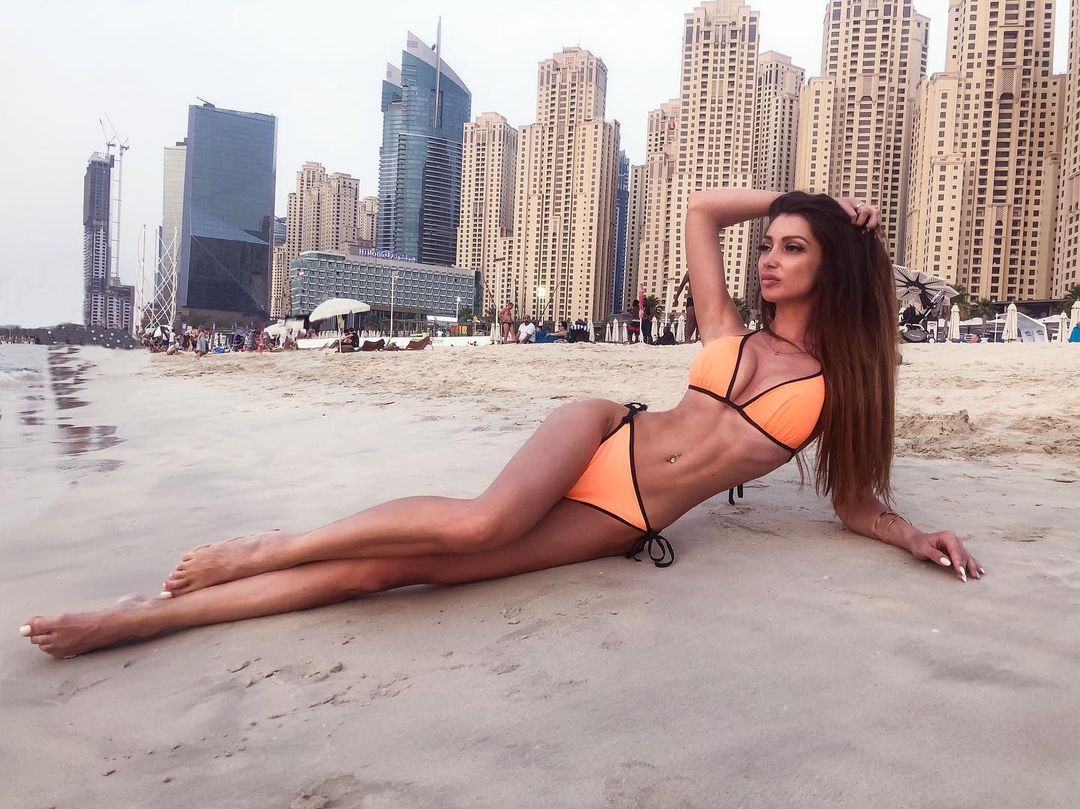 I am at the city beach in my new beautiful swimsuit. I usually prefer to be in nature where there aren't as many people as here but it was a nice day.
---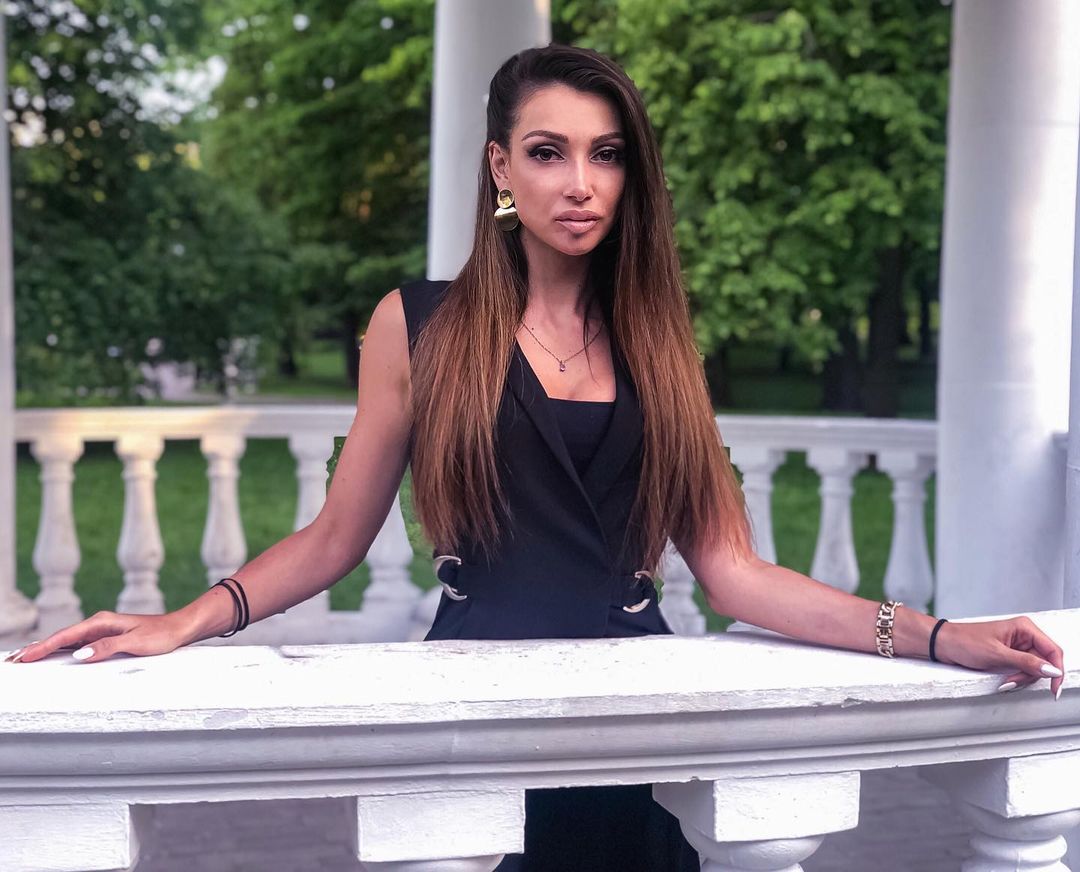 It is a day in the park. I love walking and thinking about life and my plans while breathing fresh air.
---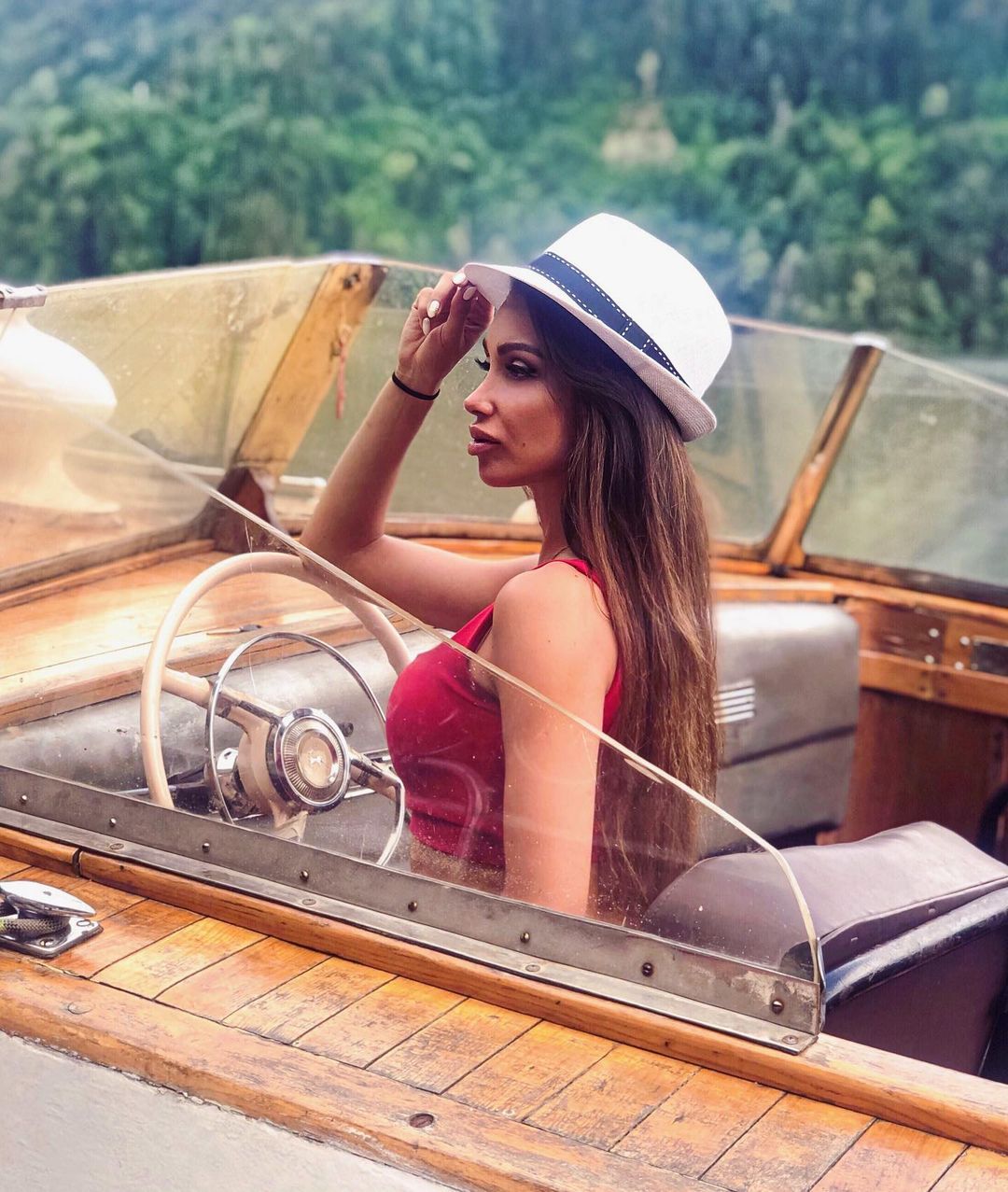 I am exploring new places with my friends. We love adventures!
---
Just one more photo of me in a red dress. There are days when I want to look especially sexy, and it was just one of such days.
---
White sweaters make me feel cozy and warm. That day I felt a bit sad just without any reason and wanted to stay far from the city noise.
---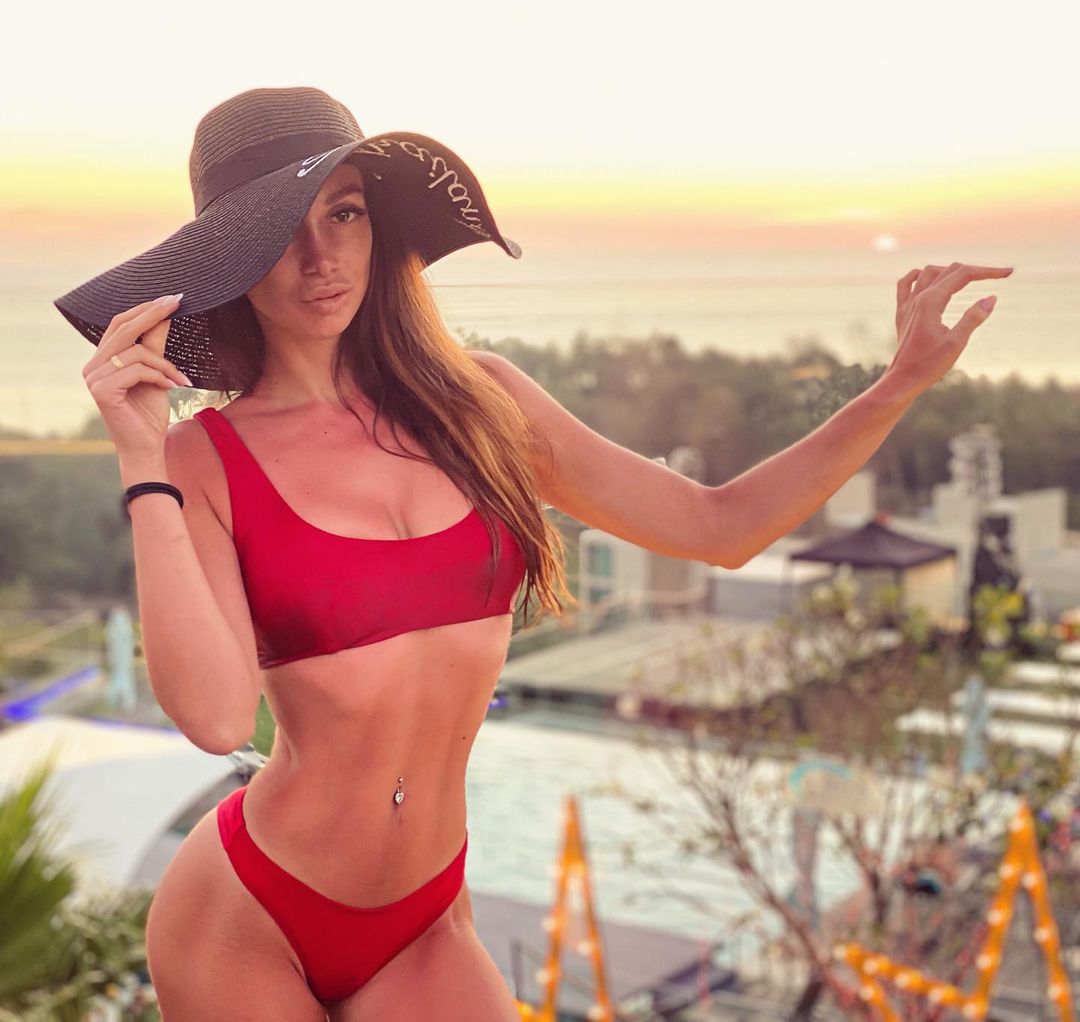 One of my favorite photos and one of the greatest days in the spa center of my friend that is located near the wonderful nature.
---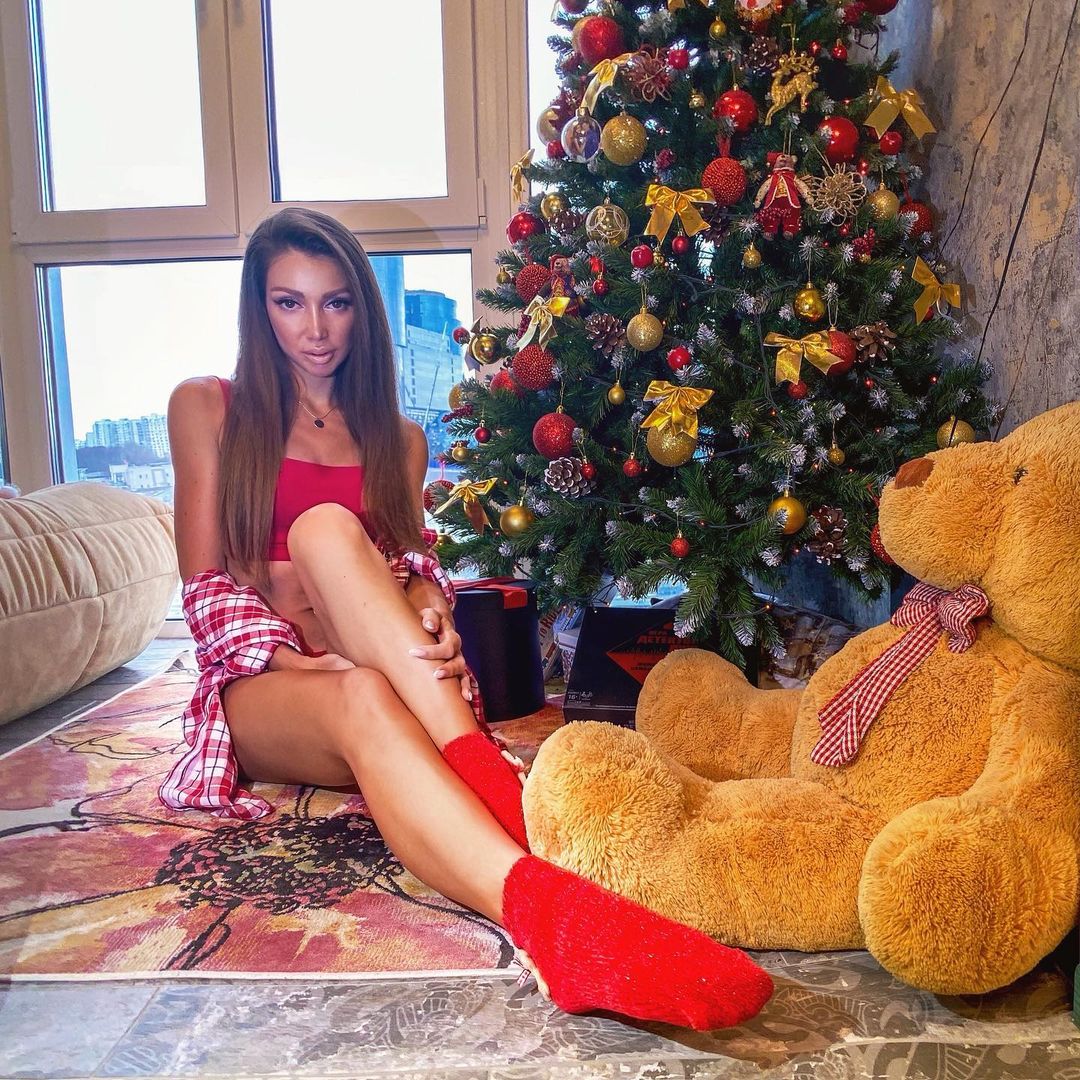 New Year's Day is my favorite holiday. I love decorating the tree, choosing gifts for close ones, and I still believe in miracles!
---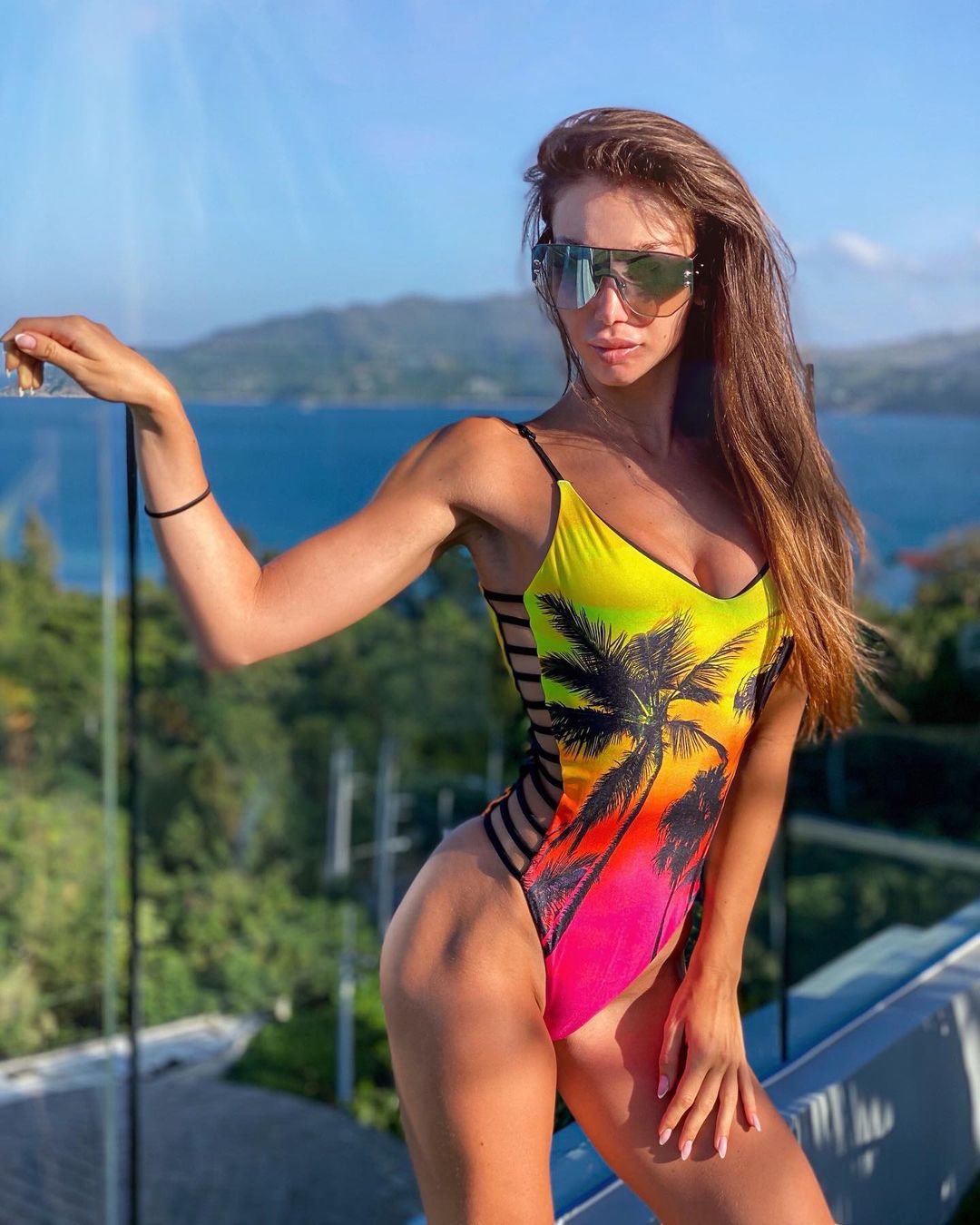 It is one of my best summer trips when my friend and I went to Sochi. The water was warm and I felt just great.
---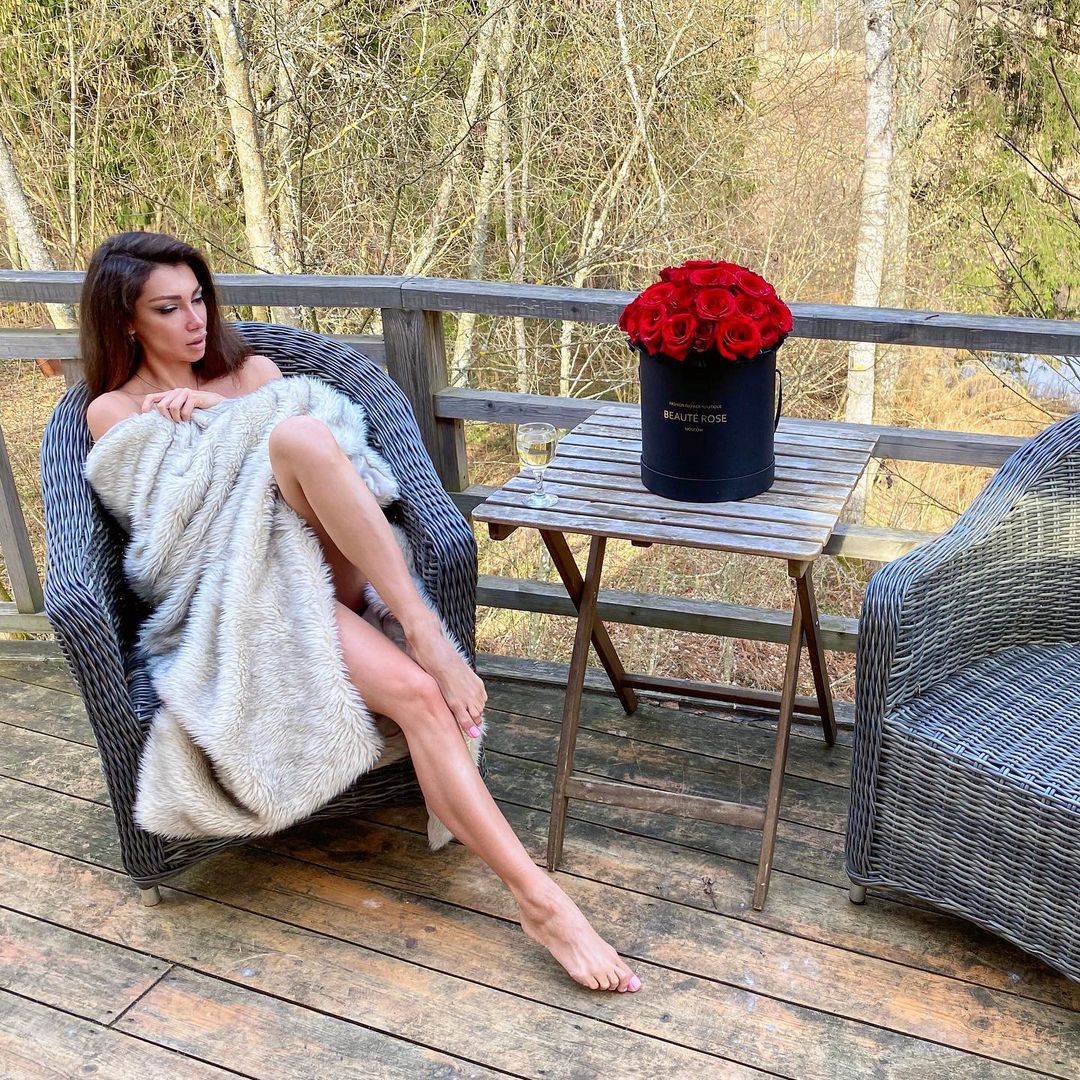 It is my country house where I spend much time. Nothing can be better than the fresh air and silence you won't find in a large city.
---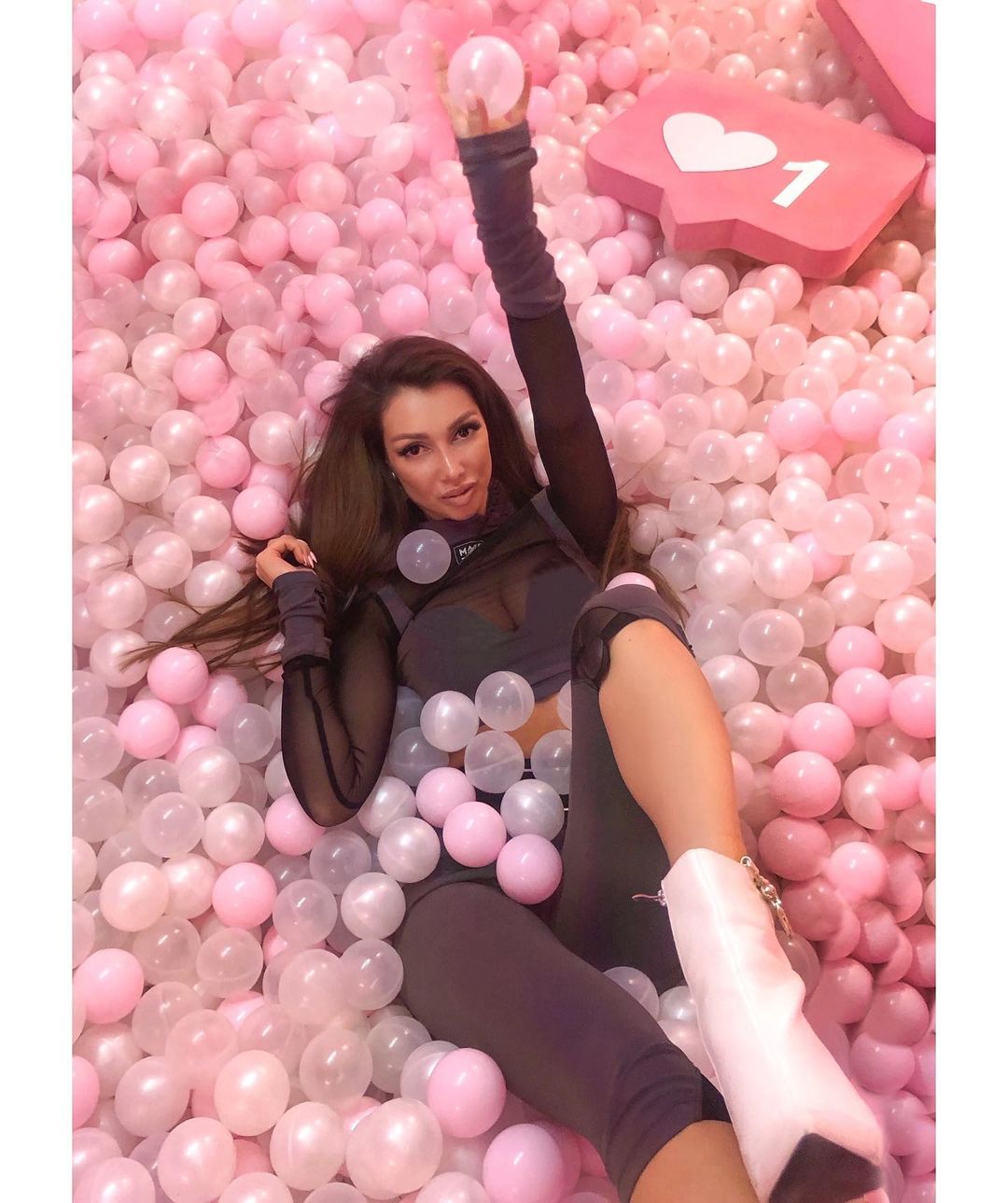 I went to the birthday party of my friend's daughter. It was cool to have fun with kids and feel a kid by myself.
---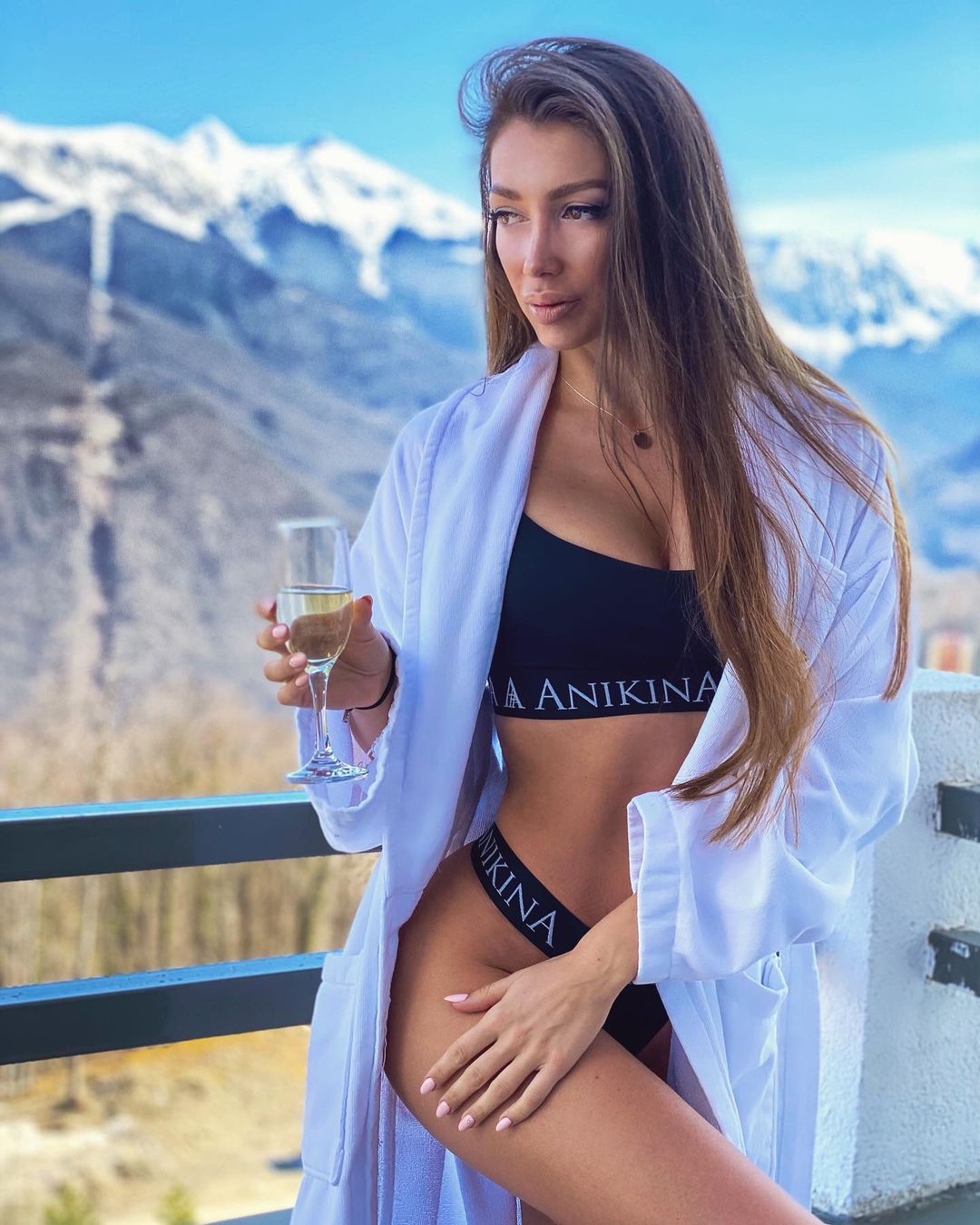 My rest in the Alps was just wonderful. I felt so refreshed after a week there. Recommend everyone to go there.
---
A mini black dress, high heels, and a glass of wine. It was a cool party!
---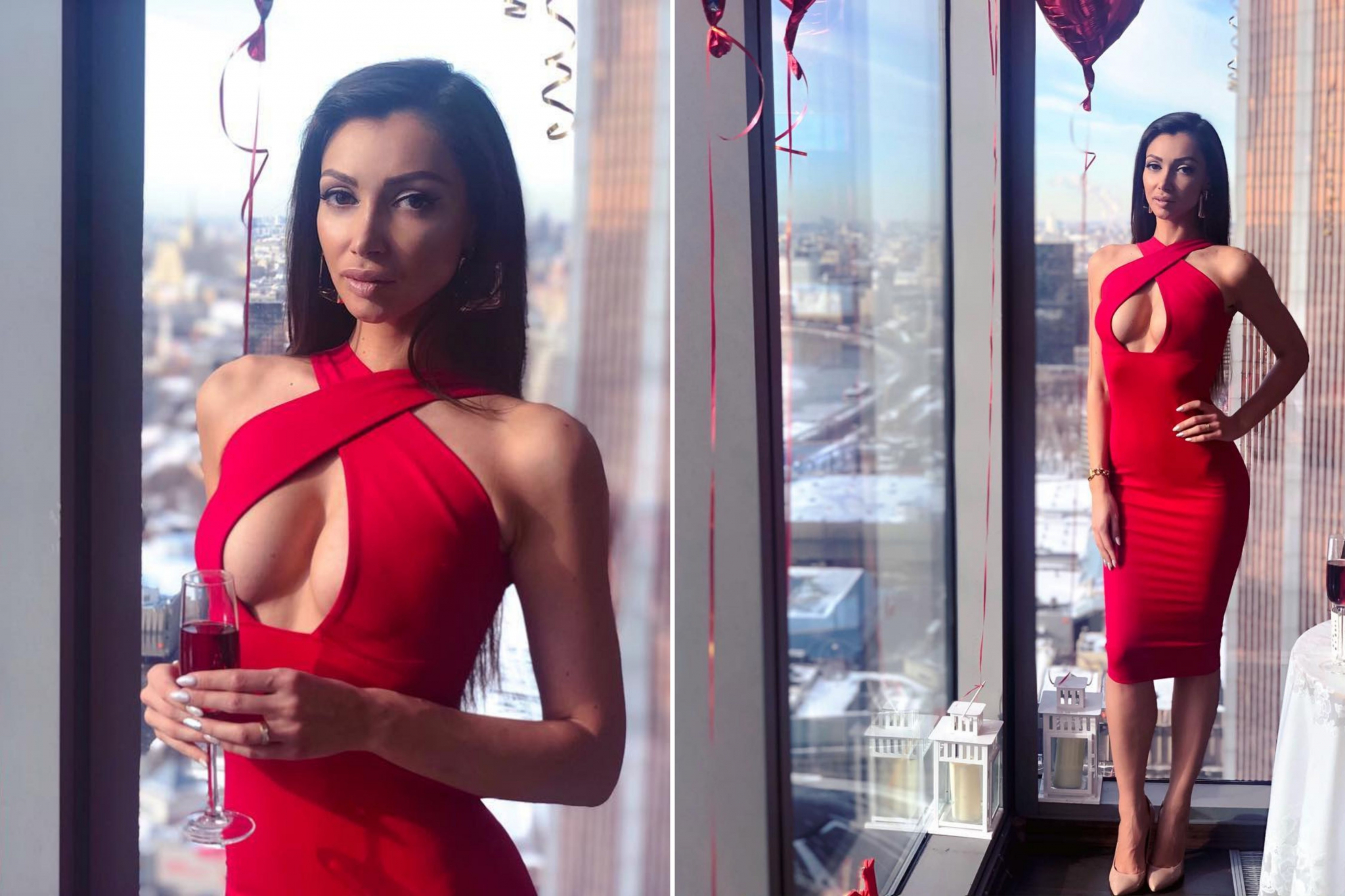 It's my birthday in the restaurant. I have chosen this dress especially for this occasion and got many compliments.
---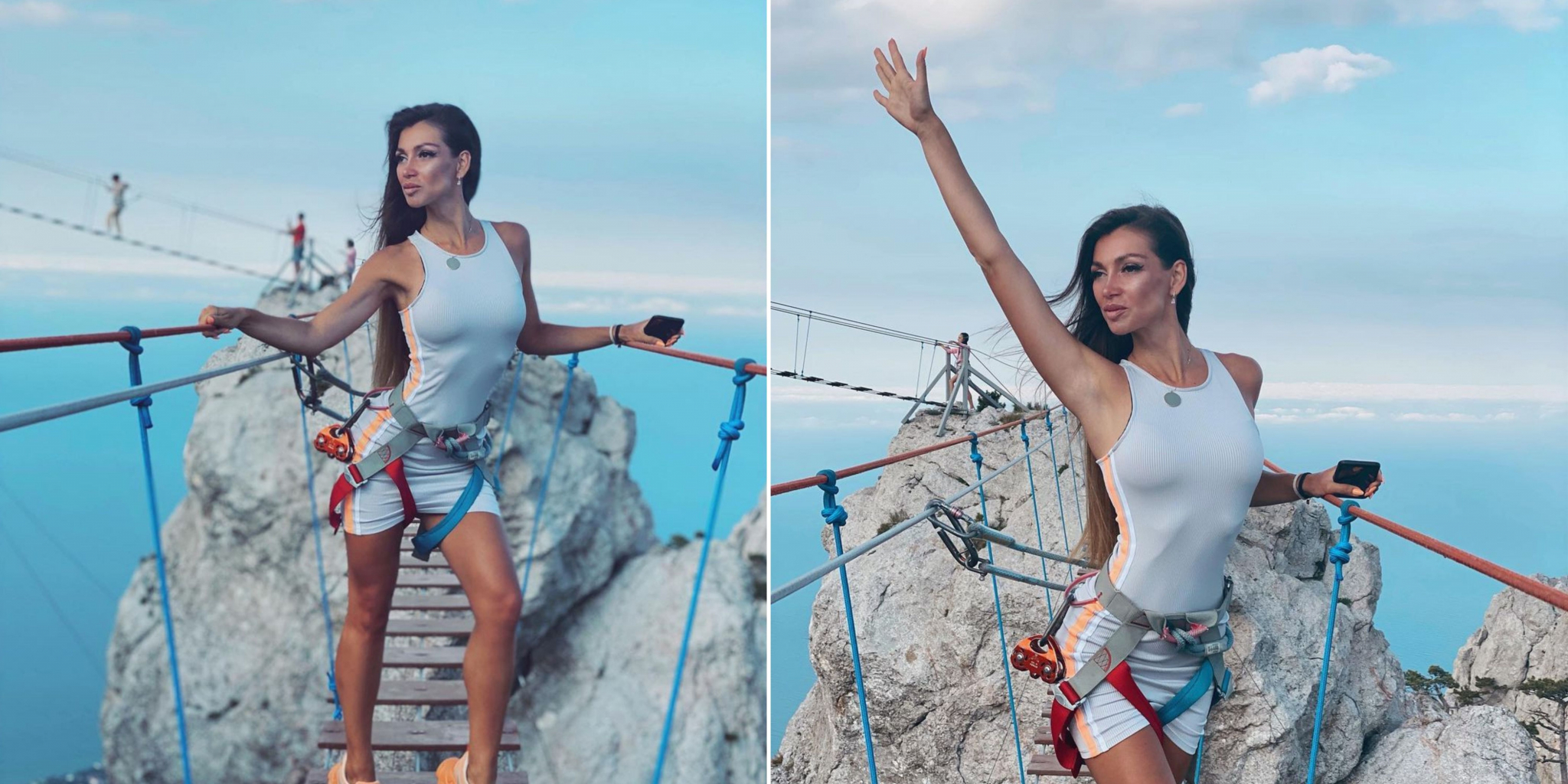 There was a period when I was afraid of height but now it is one of my passions. You can feel freedom and independence when looking from the height.
---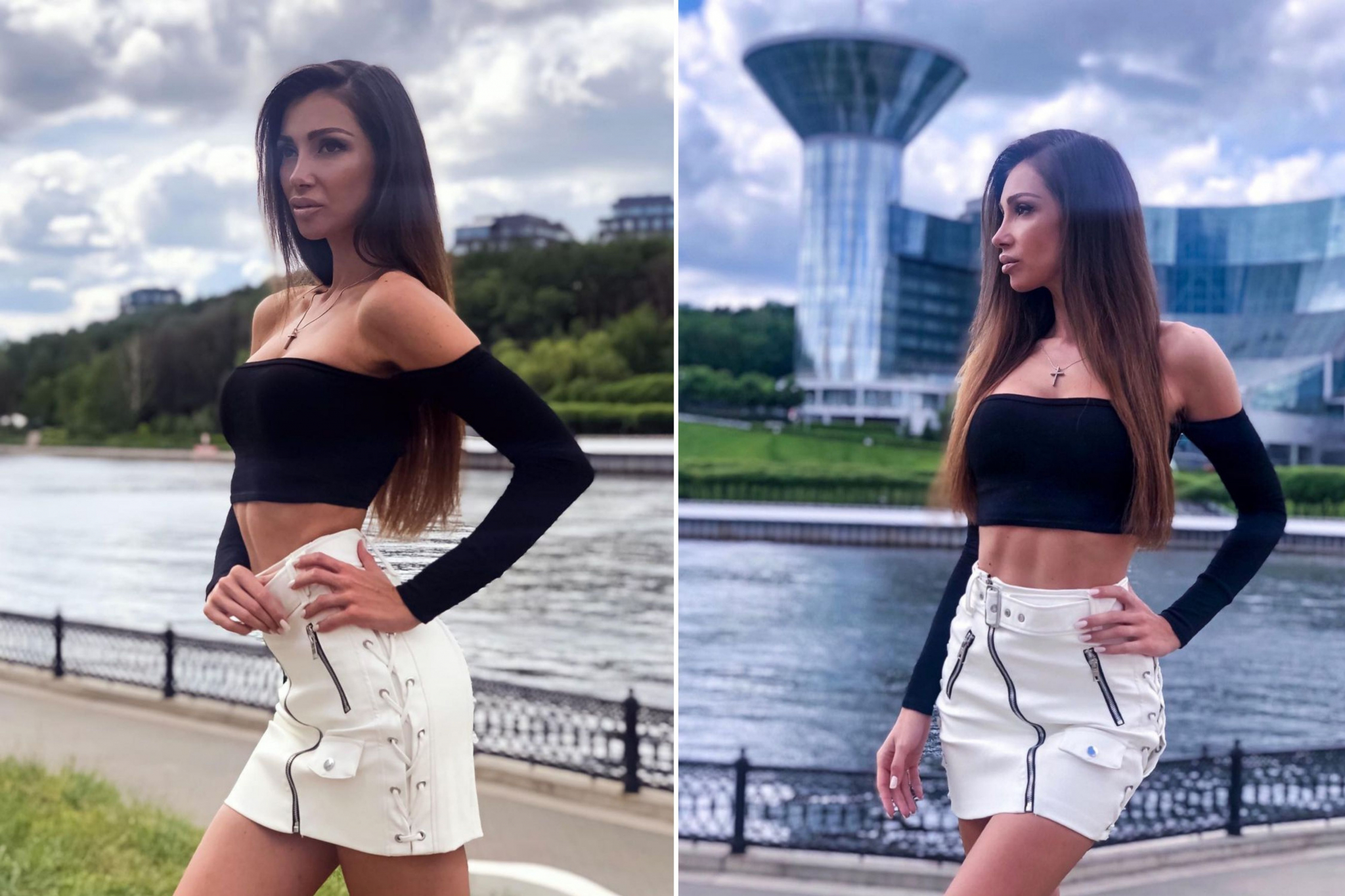 Just a walk in the city center wearing my new designer leather skirt. I like experimenting with clothes and styles.
---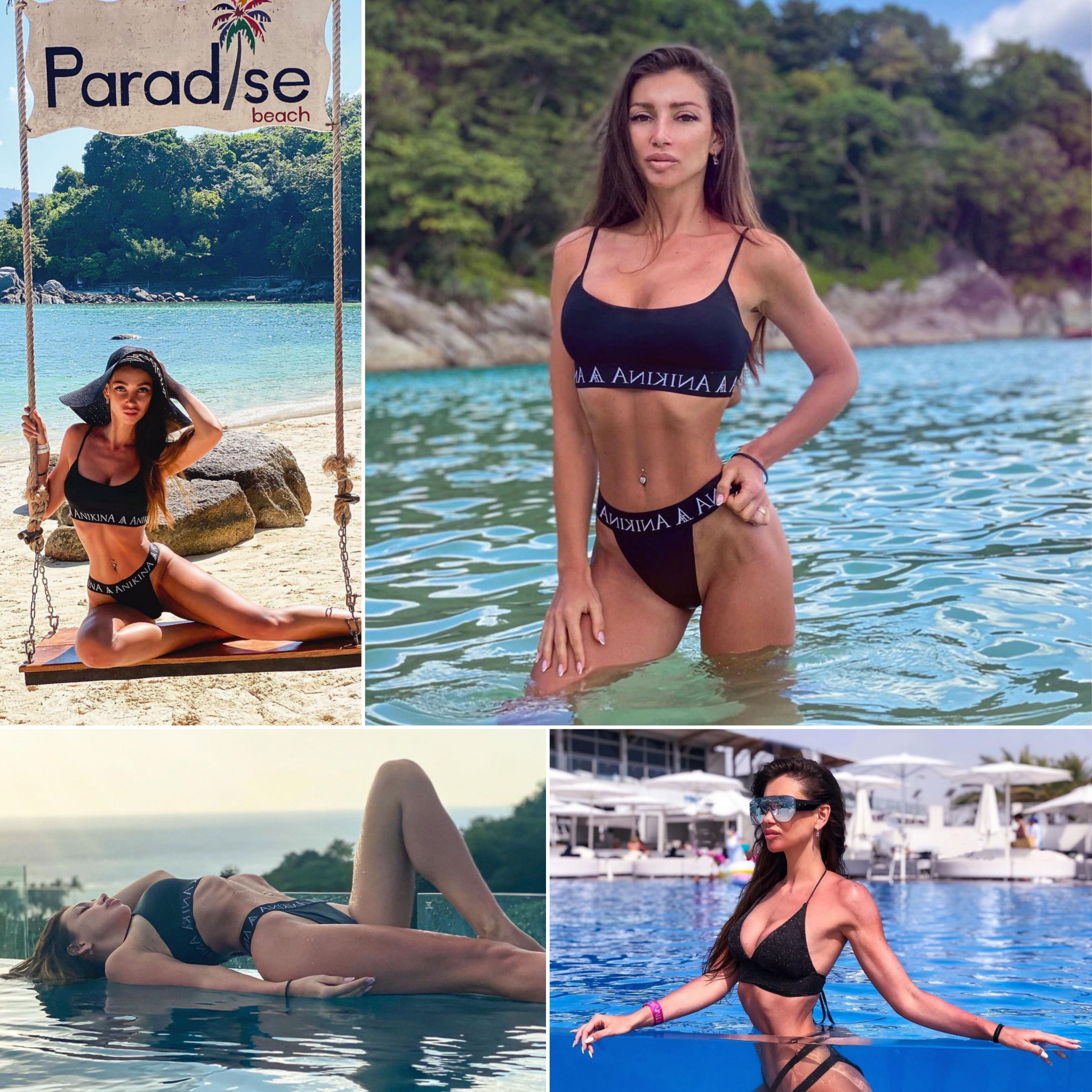 Paradise beach is the best place on the Planet. I have got so many positive emotions when being there.
---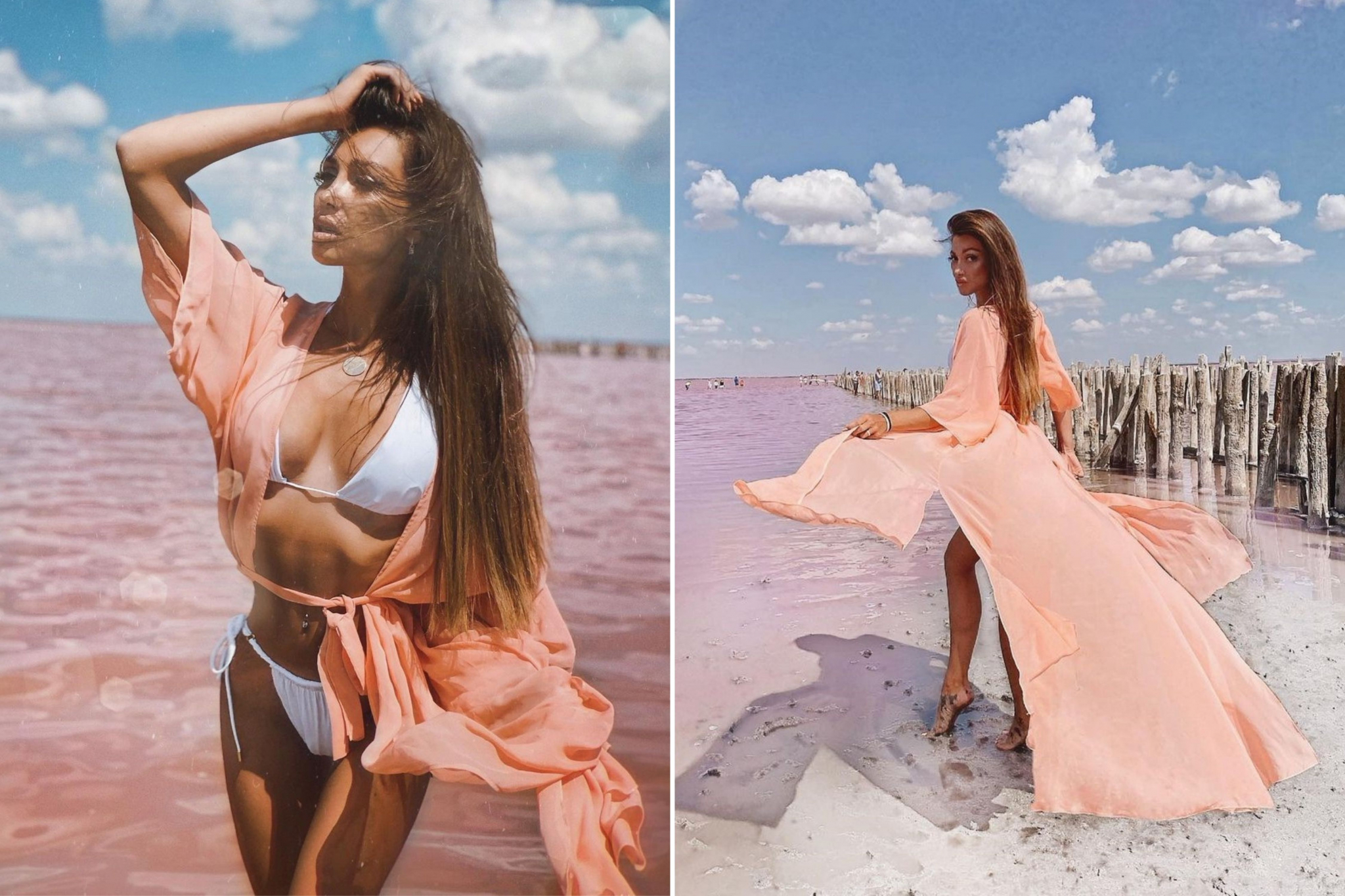 I felt like an angel wearing this white and pink beachwear and looking at the horizon.
---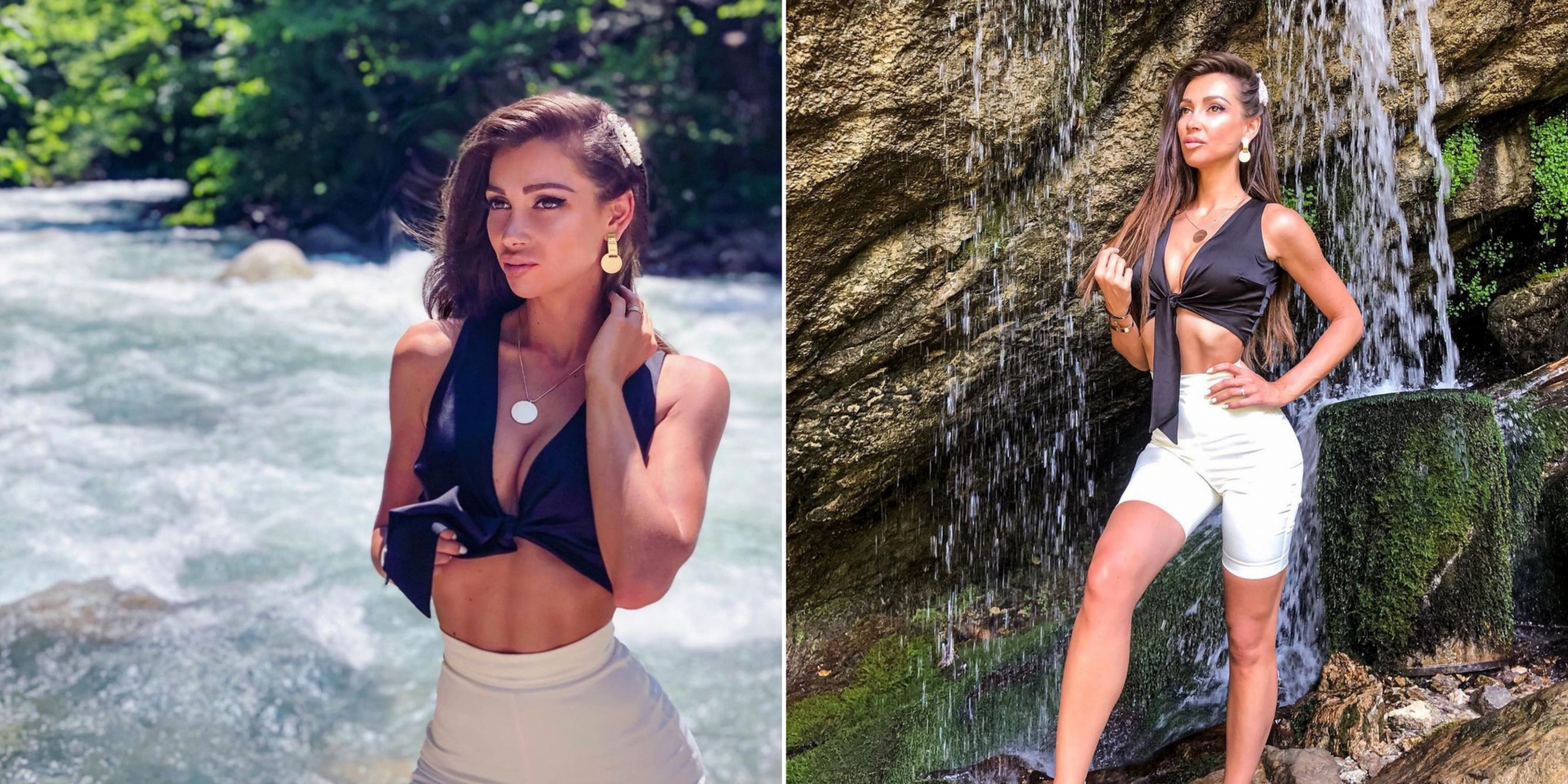 I love being near waterfalls. Water gives me some special power.
---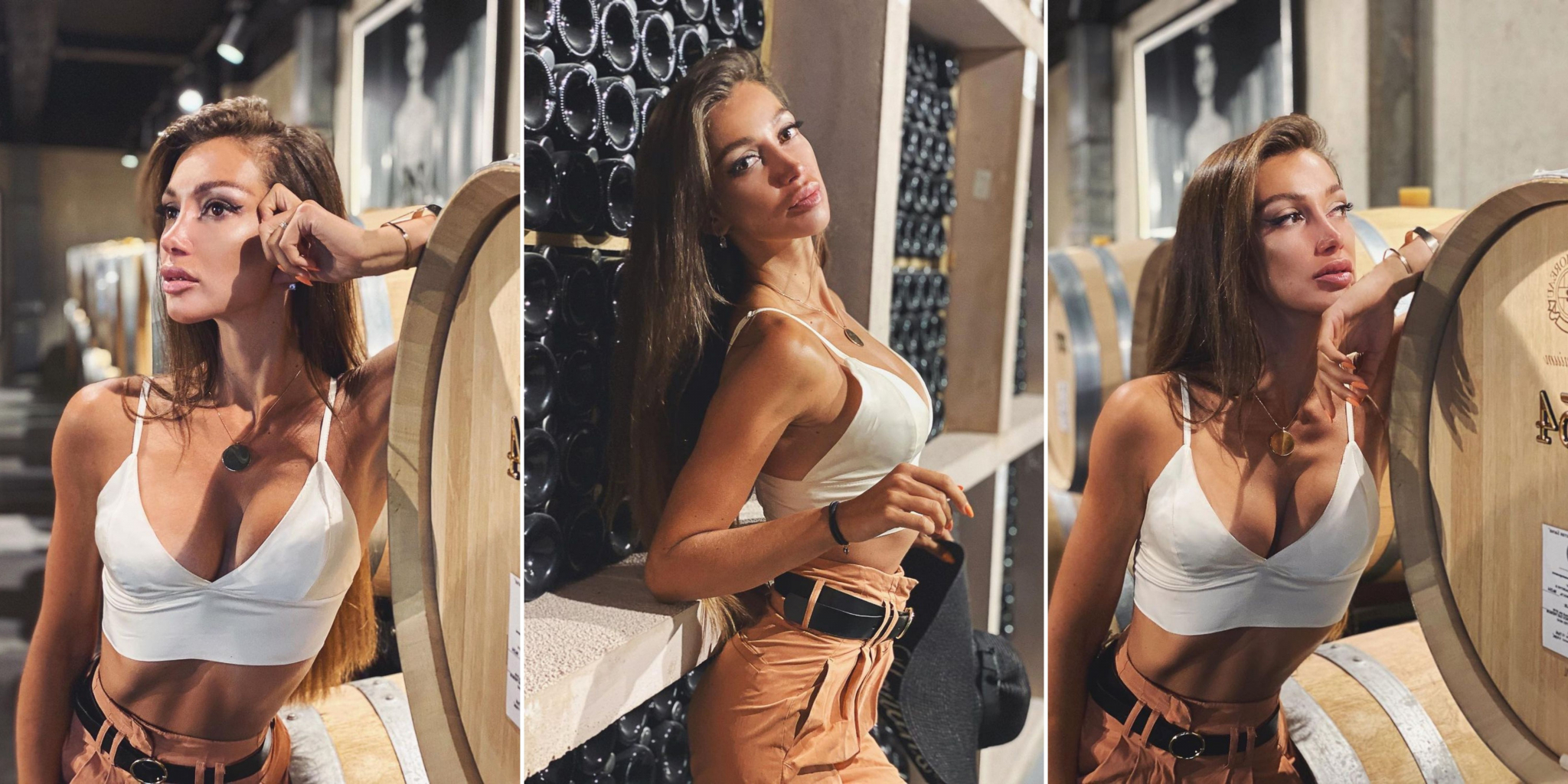 It was an excursion to the wine club. I love good wine and it was interesting to learn more about its production.
---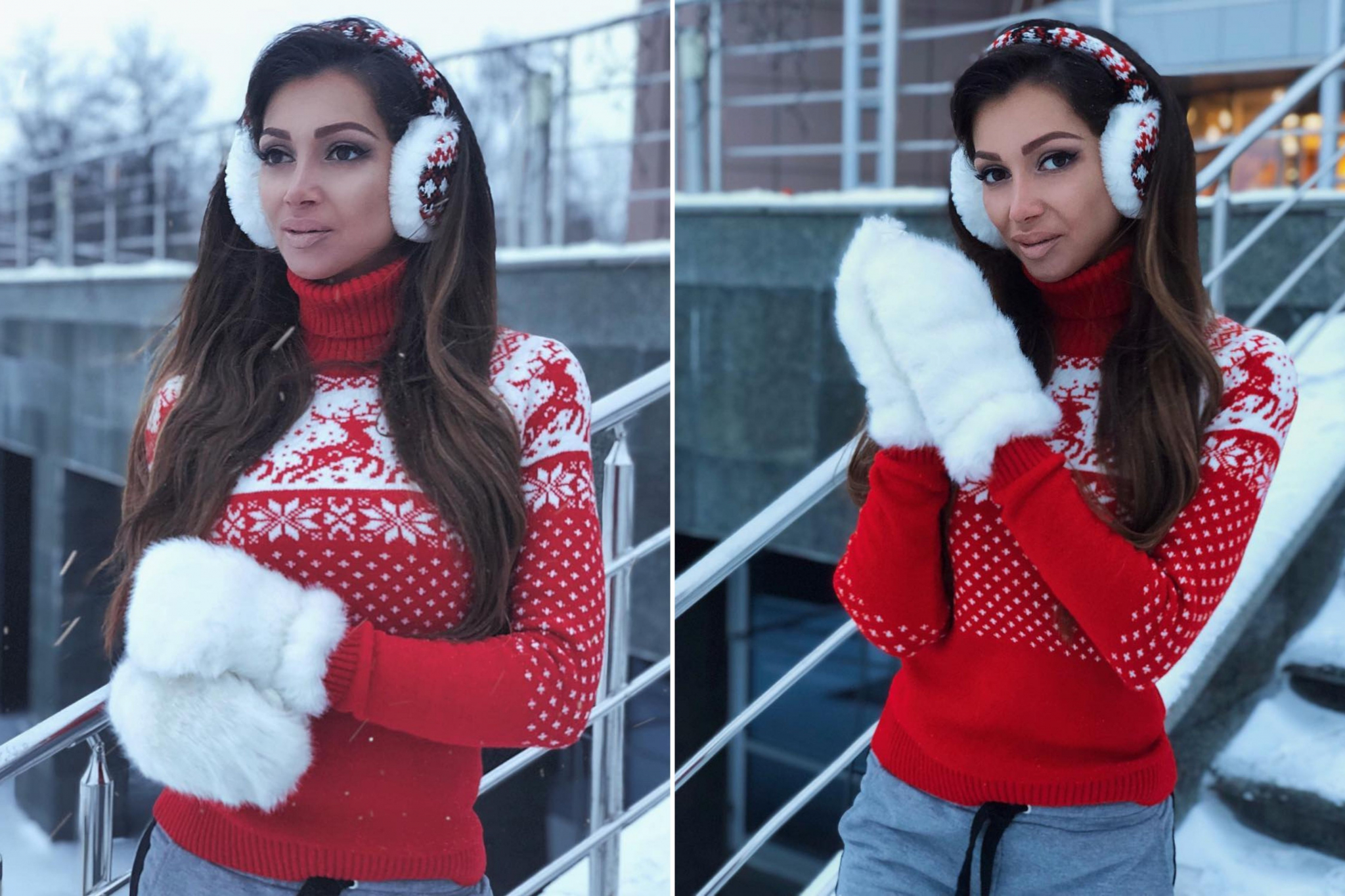 I love winter much and all those cozy sweaters. Here, I am preparing for the New Year's Day celebration.
---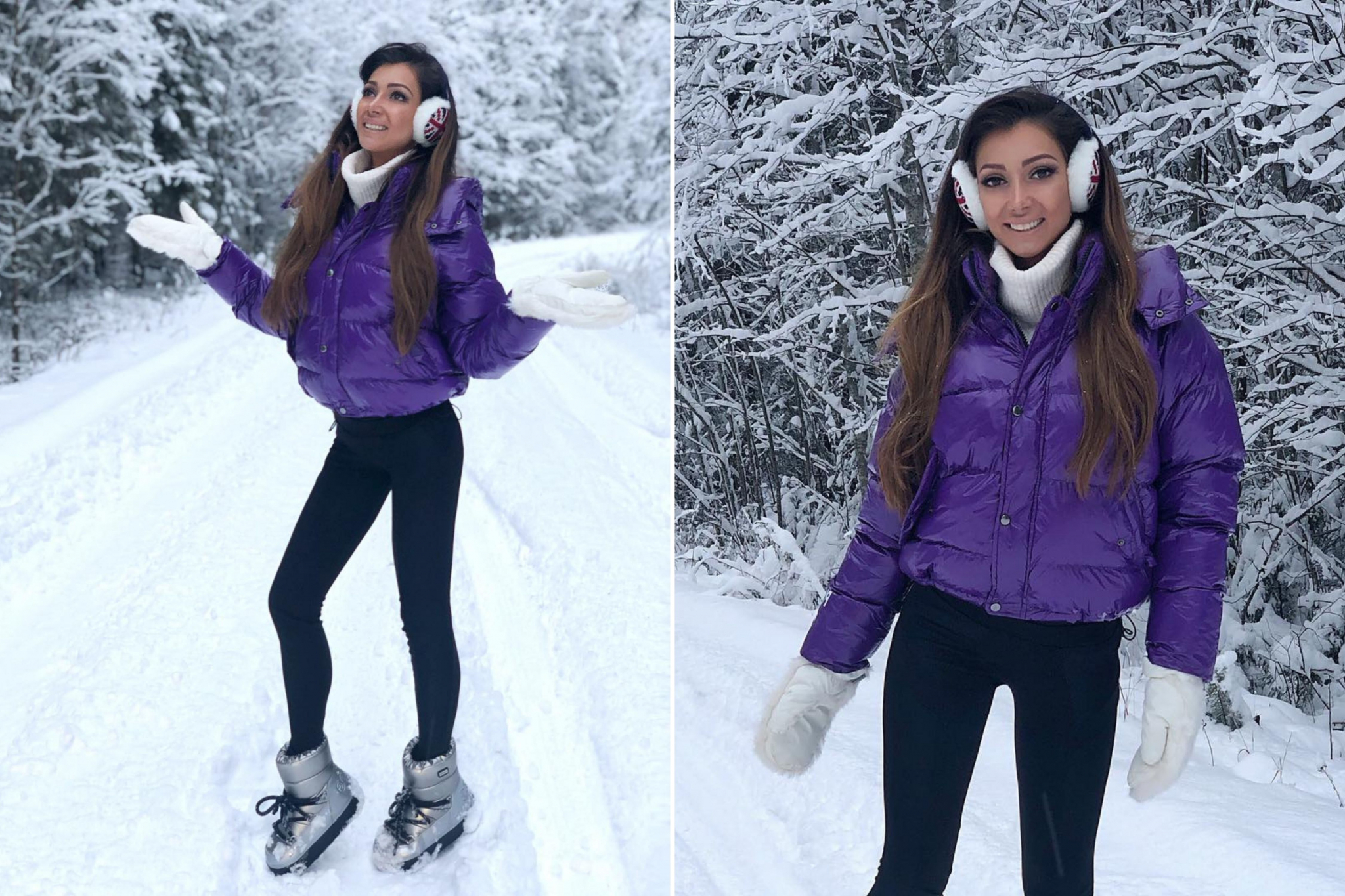 Wow! I was so happy to go for a walk when I saw the first snow this season. It was a day full of many great emotions.
---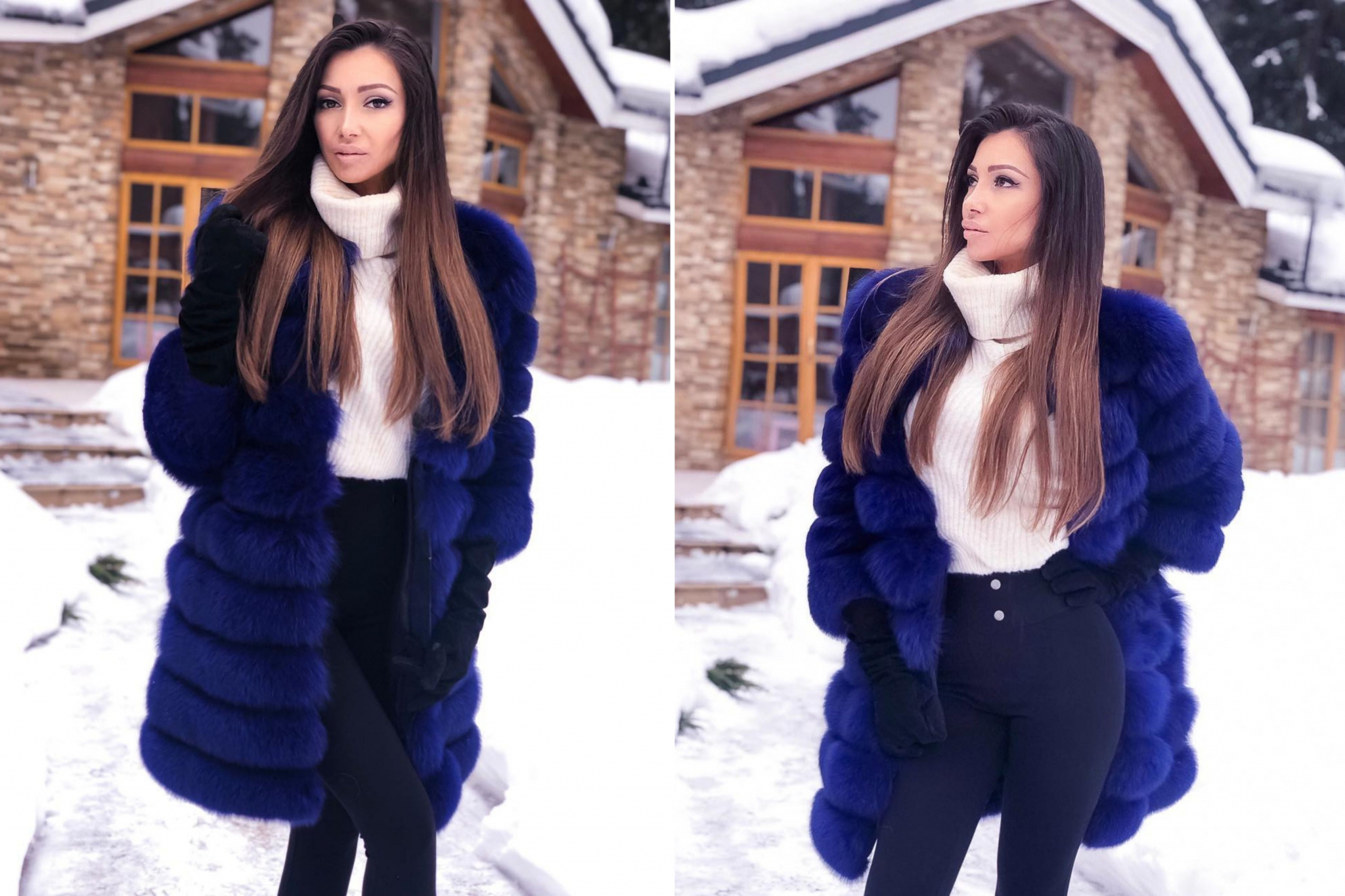 I love fur coats and think that it makes a woman more elegant in winter.
---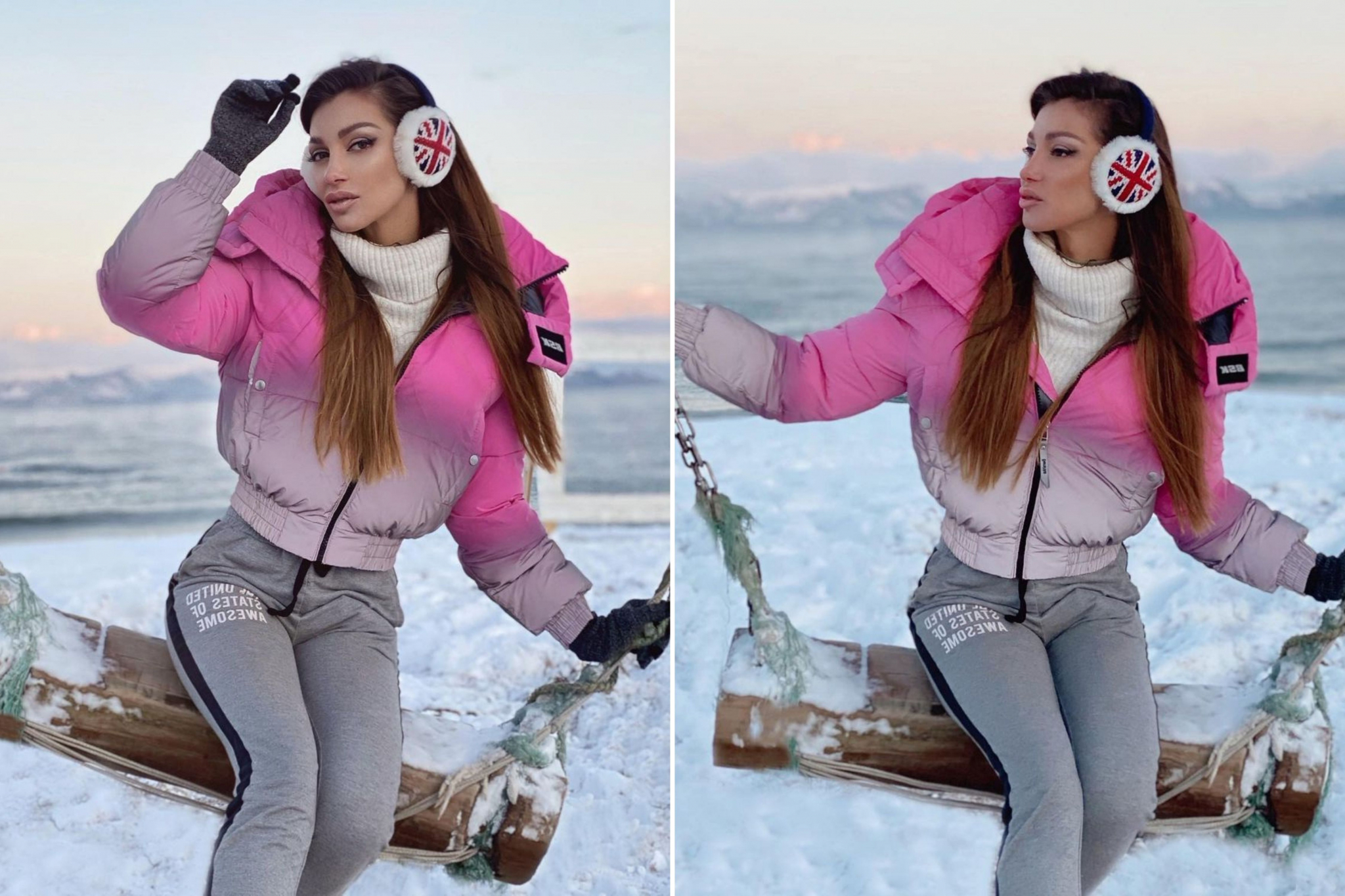 It was cold but I wanted to take some photos to add them to my collection that day. Despite the cold weather, I love doing sports and run in the morning sometimes.
---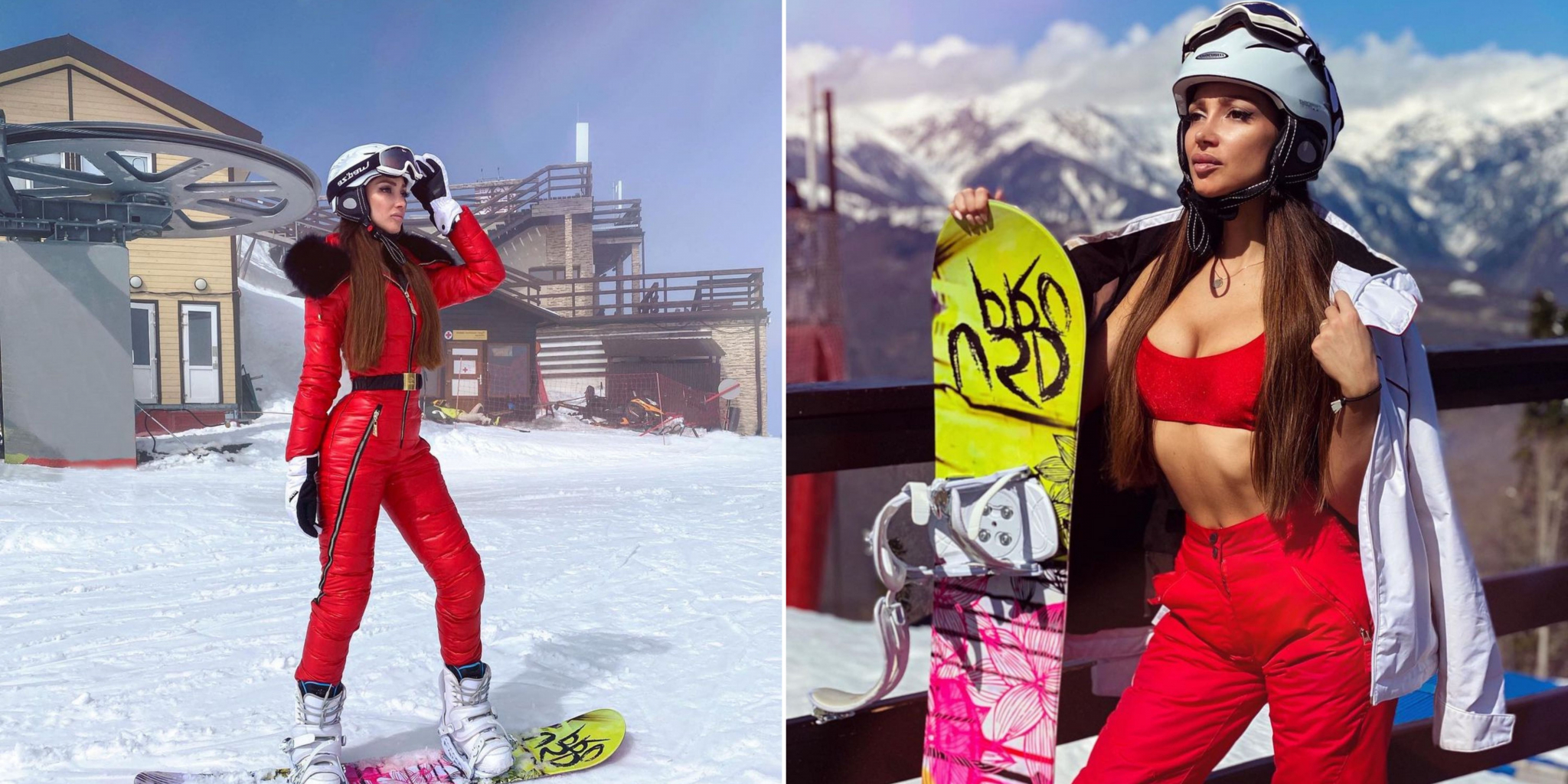 The red color has made me self-confident that day. It was the first time when I was snowboarding.
---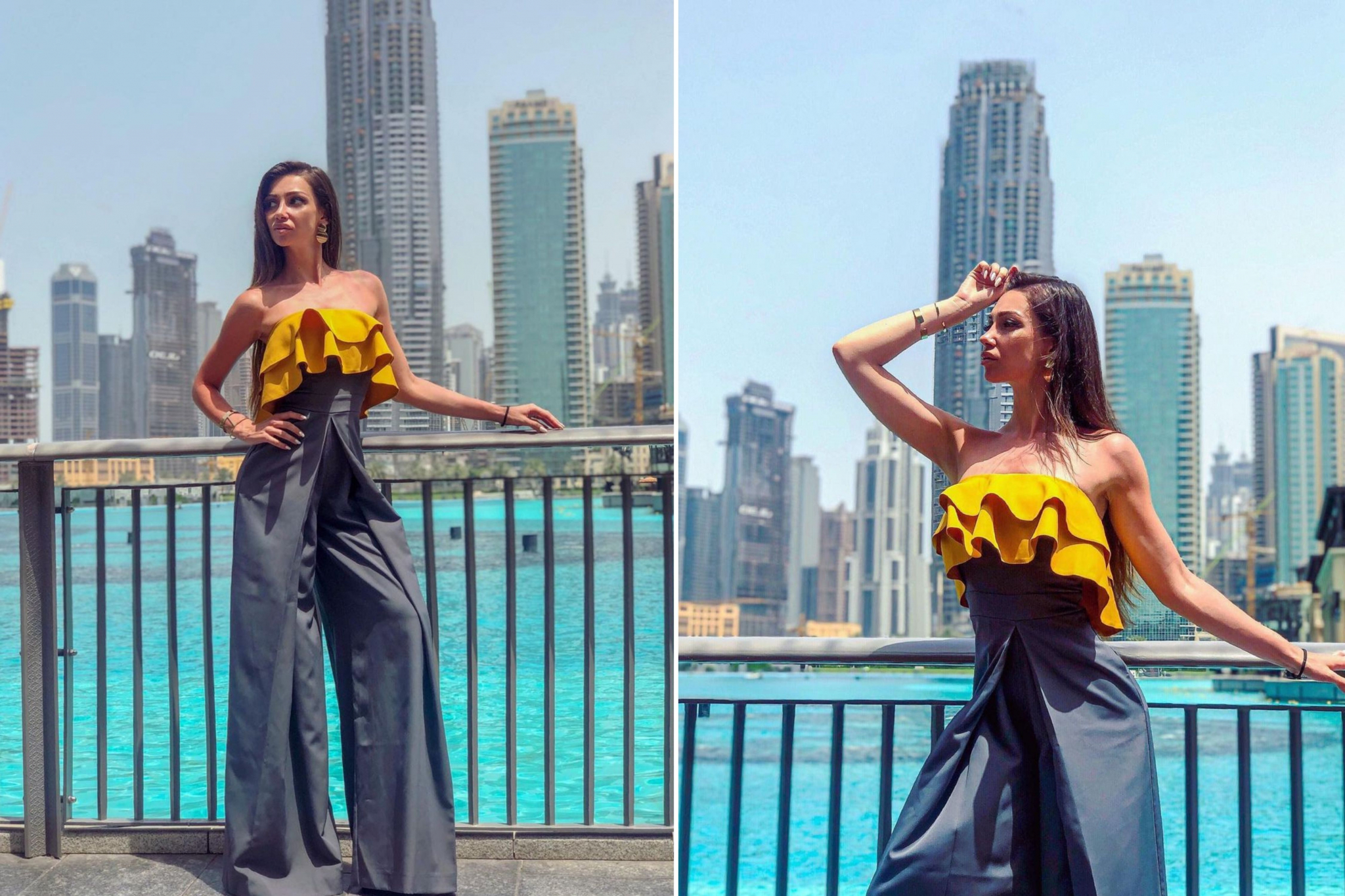 I love extravagant clothes and it's one of my new looks. I was at the wedding party of my friend and wanted to look just great.
---
Wavy Long Hairstyles by Julia Kashirova for Cute Look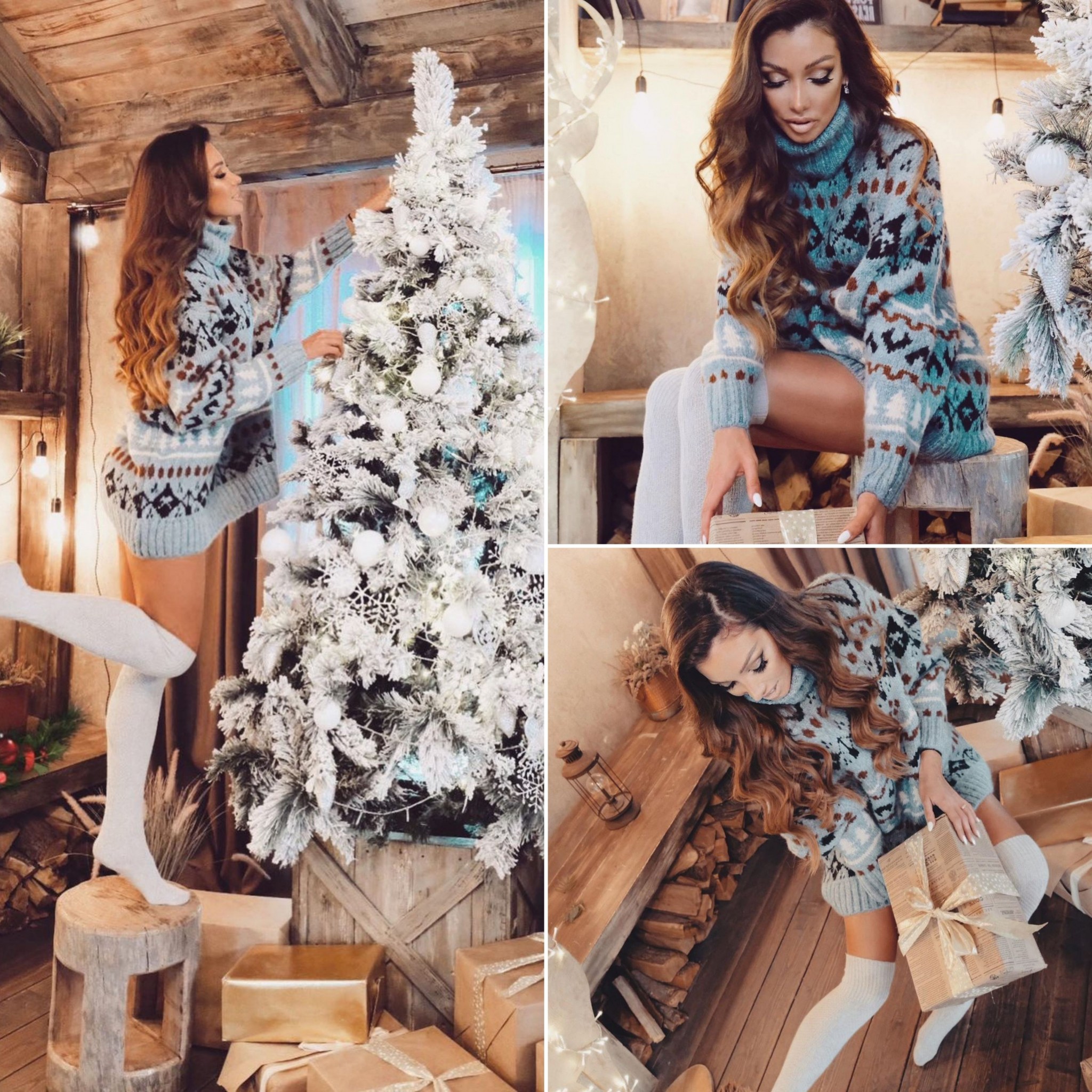 I love the Christmas period and love cute romantic looks during holidays. I spend the winter holidays with my family and close friends.
---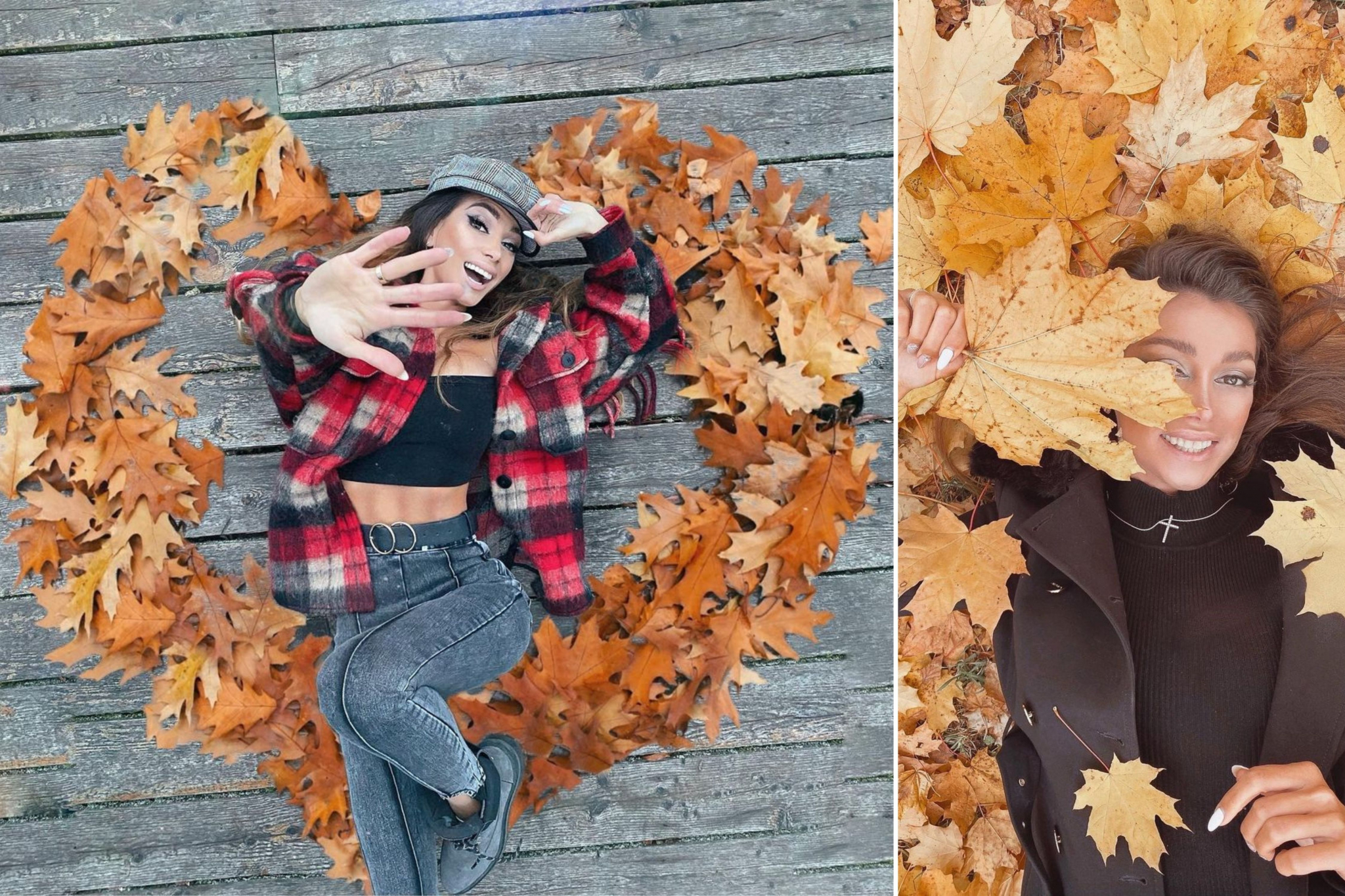 I admire it when leaves start falling in autumn and never miss a chance to go for a walk and gather a bouquet of bright leaves.
---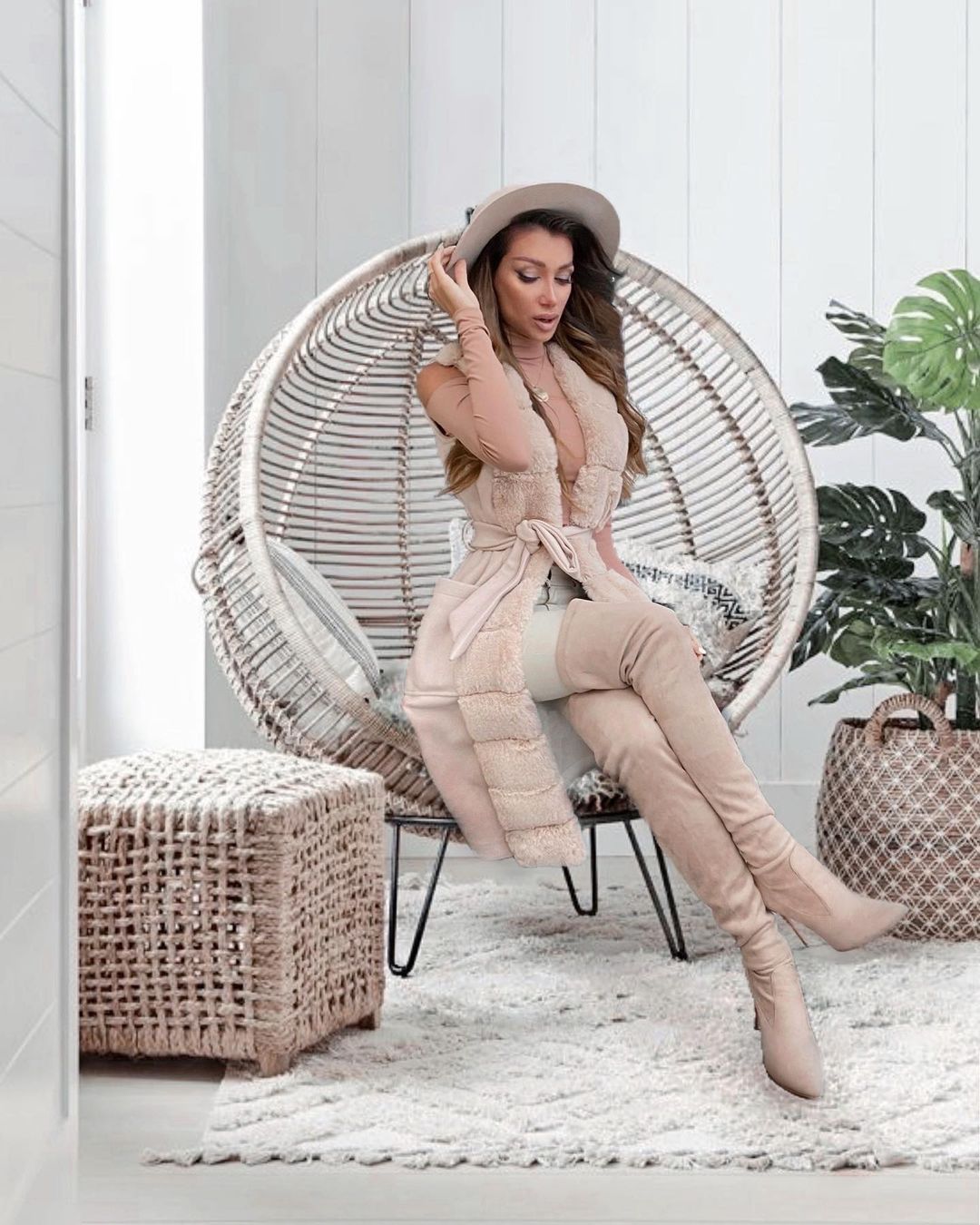 Beige color is one of my favorite colors now. I wear it when I want to look elegant and stylish. It was one of my photo sessions at home.
---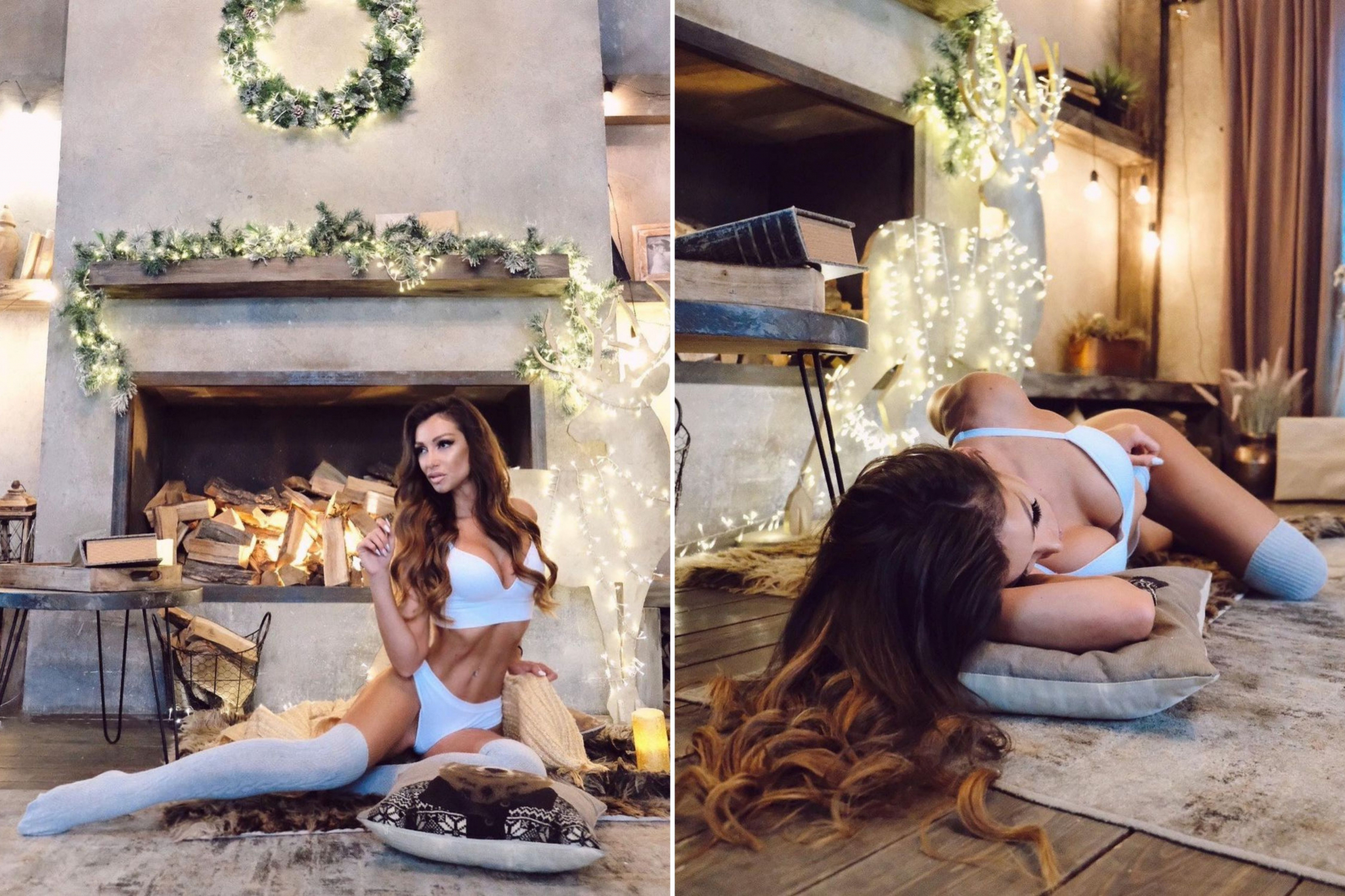 Cute and sexy! I love this combination!
---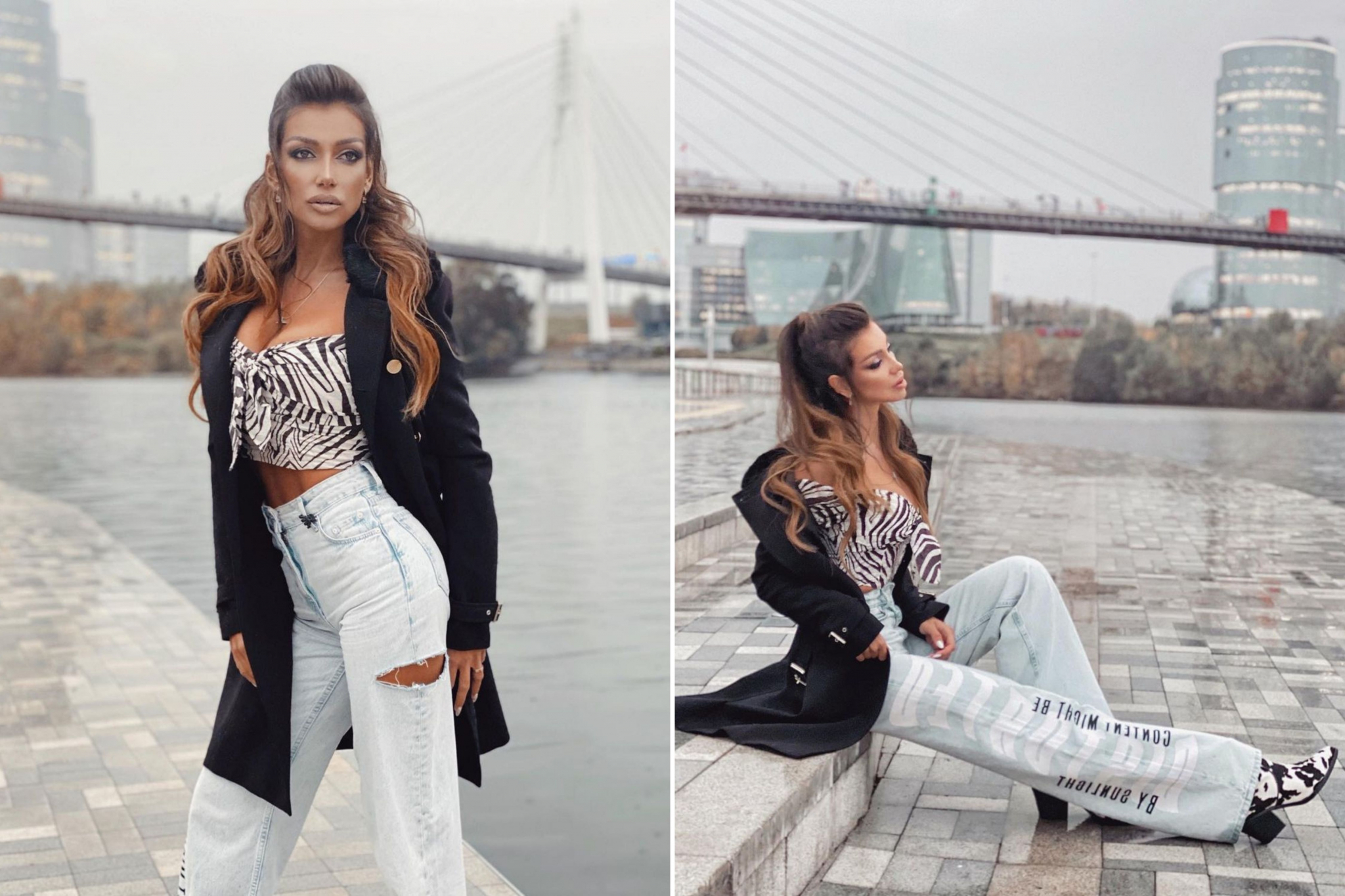 I love sitting somewhere where there are no people and starring in the far away. I do it so when I need to take an important decision.
---
Windy Long Hairstyles by Julia Kashirova for a Relaxed Vacation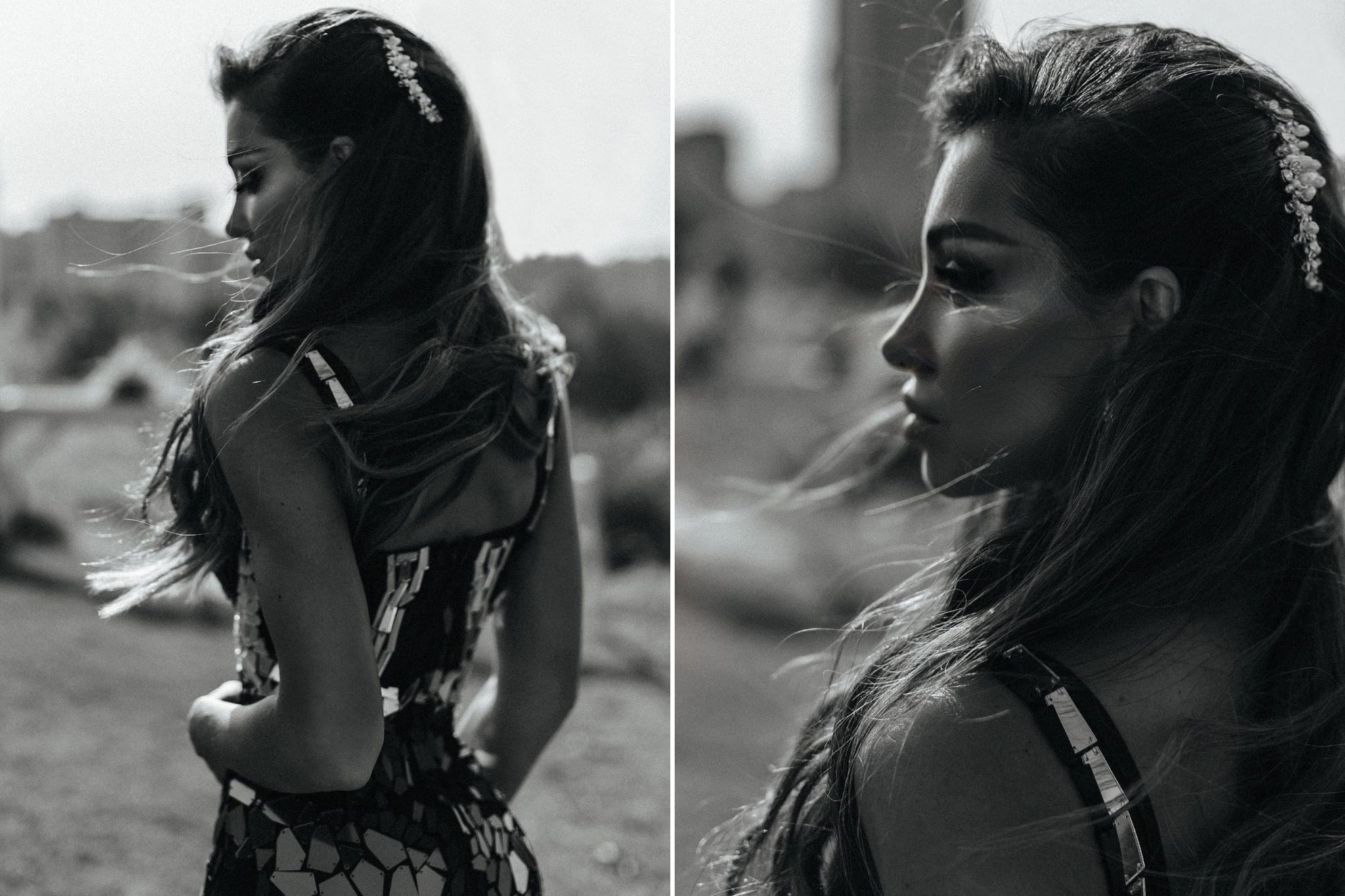 Black and white photos are my passion. I like windy hairstyles on pics much.
---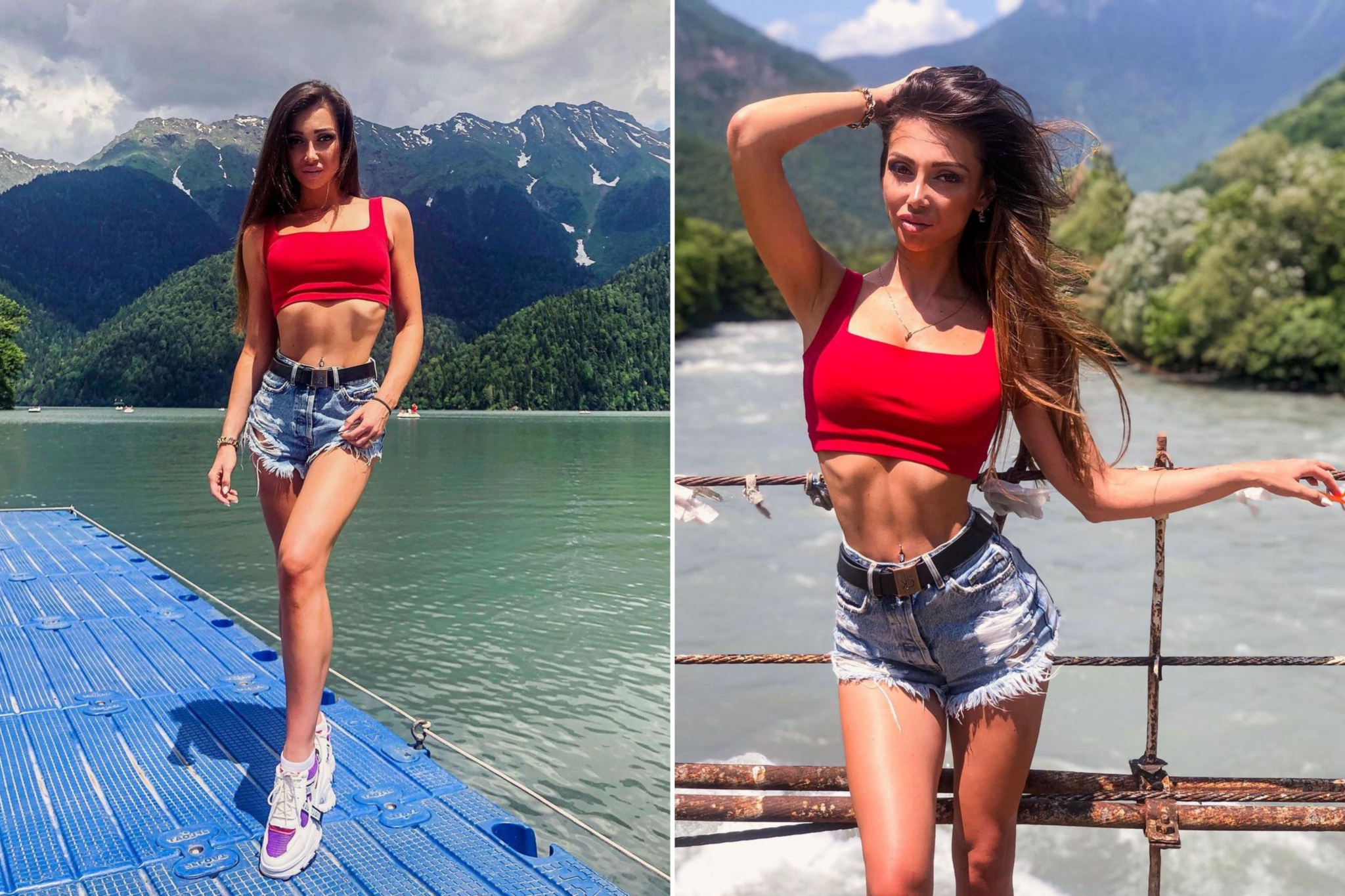 I was in Sochi with my friend. We had a great time and enjoyed the July weather much.
---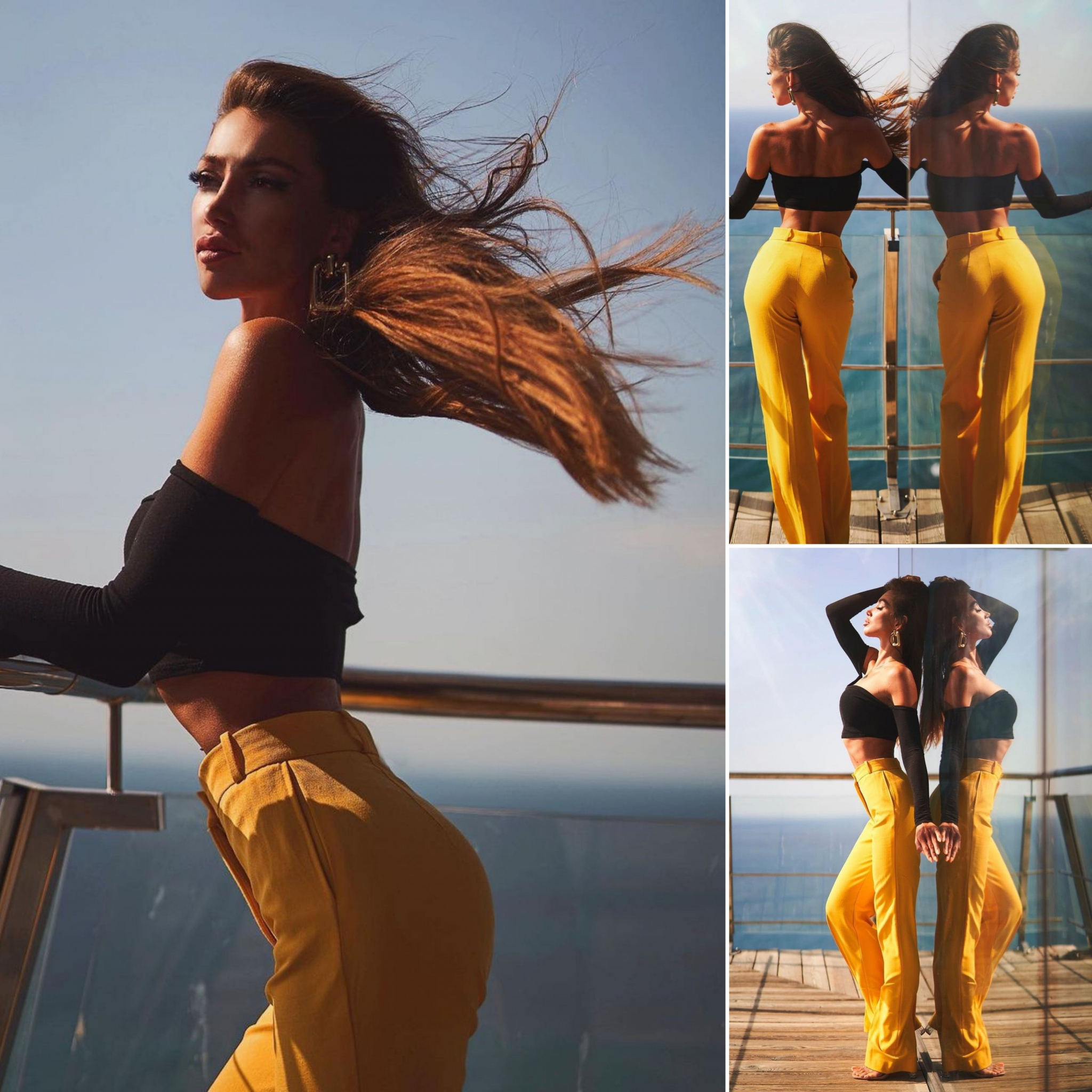 It is one of my favorite images. I am in my own thoughts staying on the high balcony of the restaurant.
---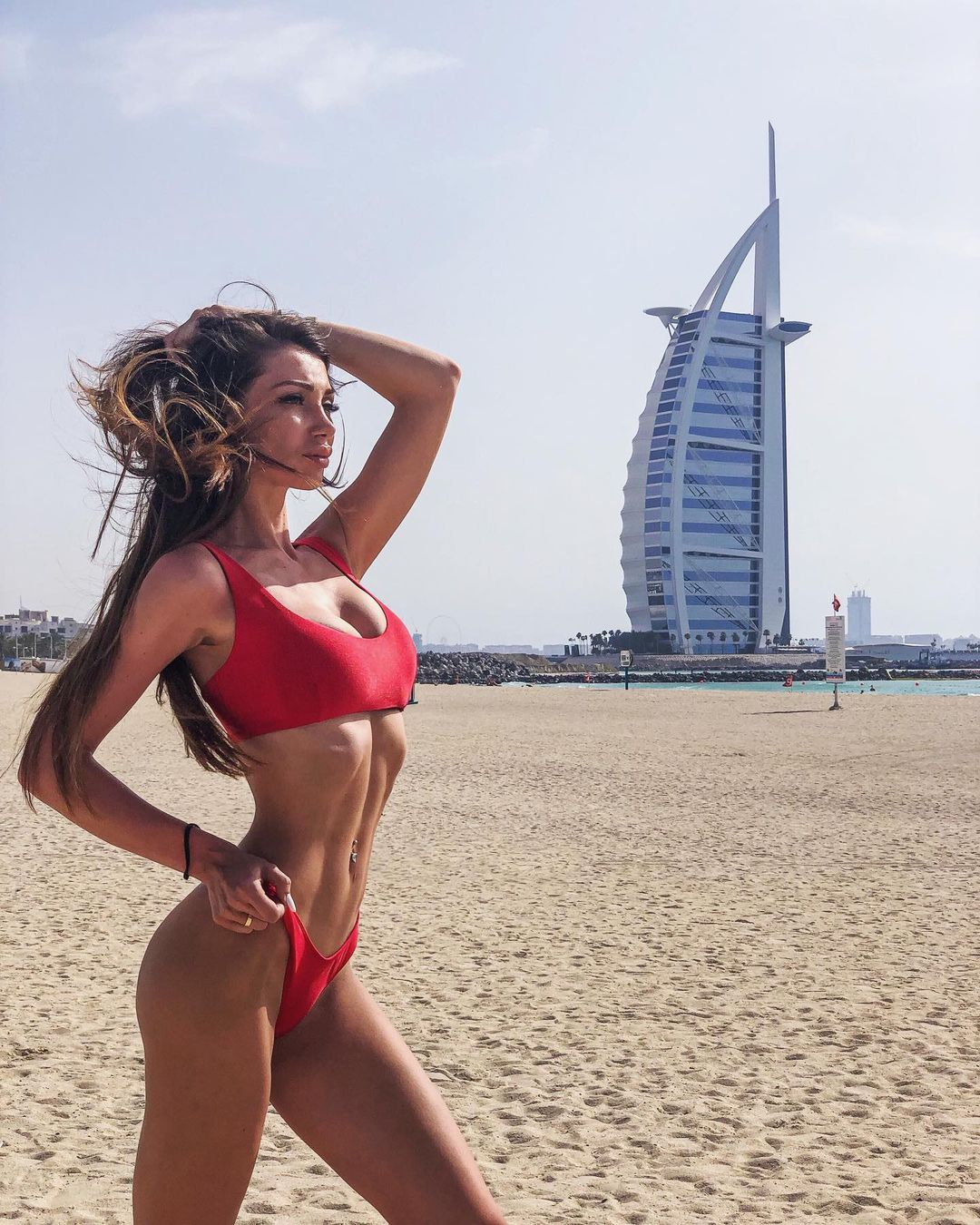 I am waiting for my friends to have fun at the seaside. When they come, we played basketball on the beach and laughed a lot.
---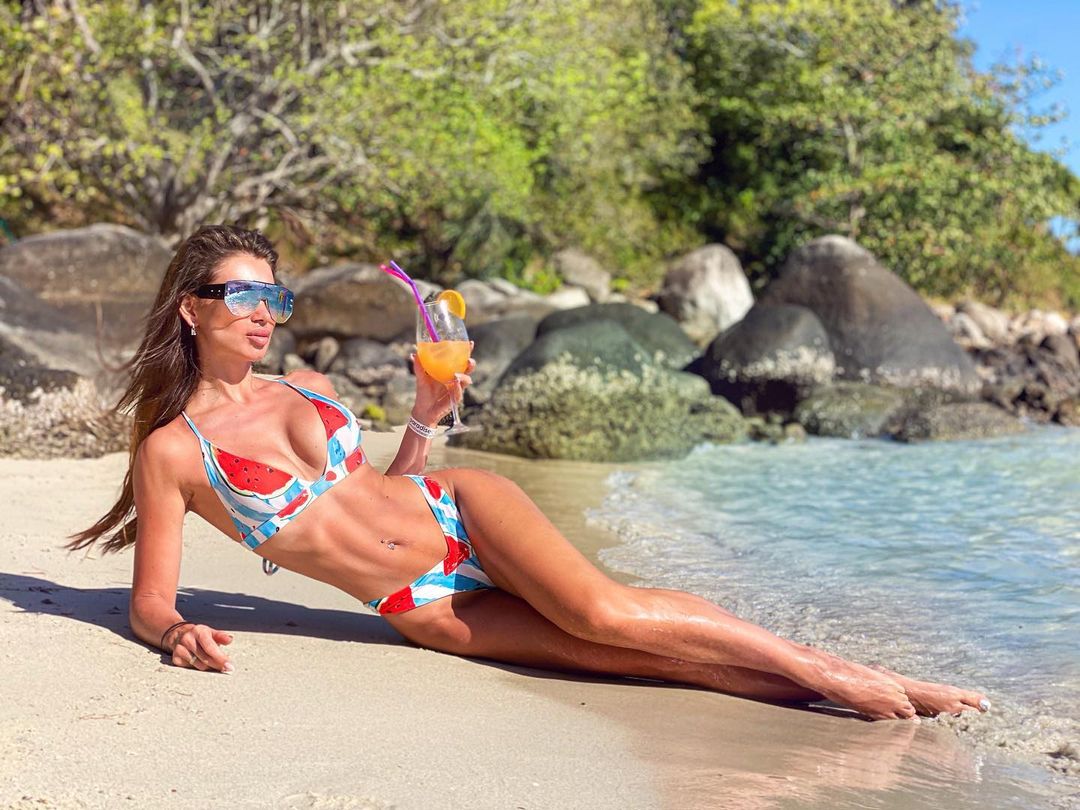 I am drinking orange fresh and enjoying beautiful nature at the seaside.
---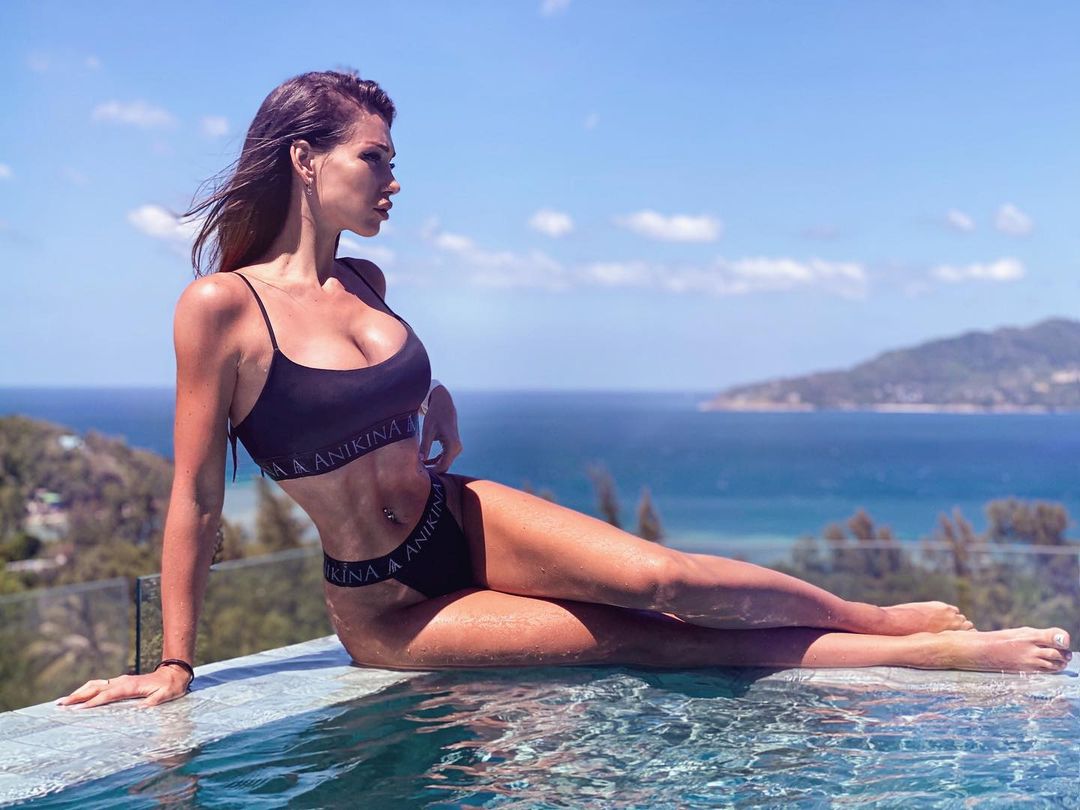 What can be better than a blue clear sky, mountains, and water. It was a very relaxing weekend.
---
Pigtail Hairstyles by Julia Kashirova for Girlish Look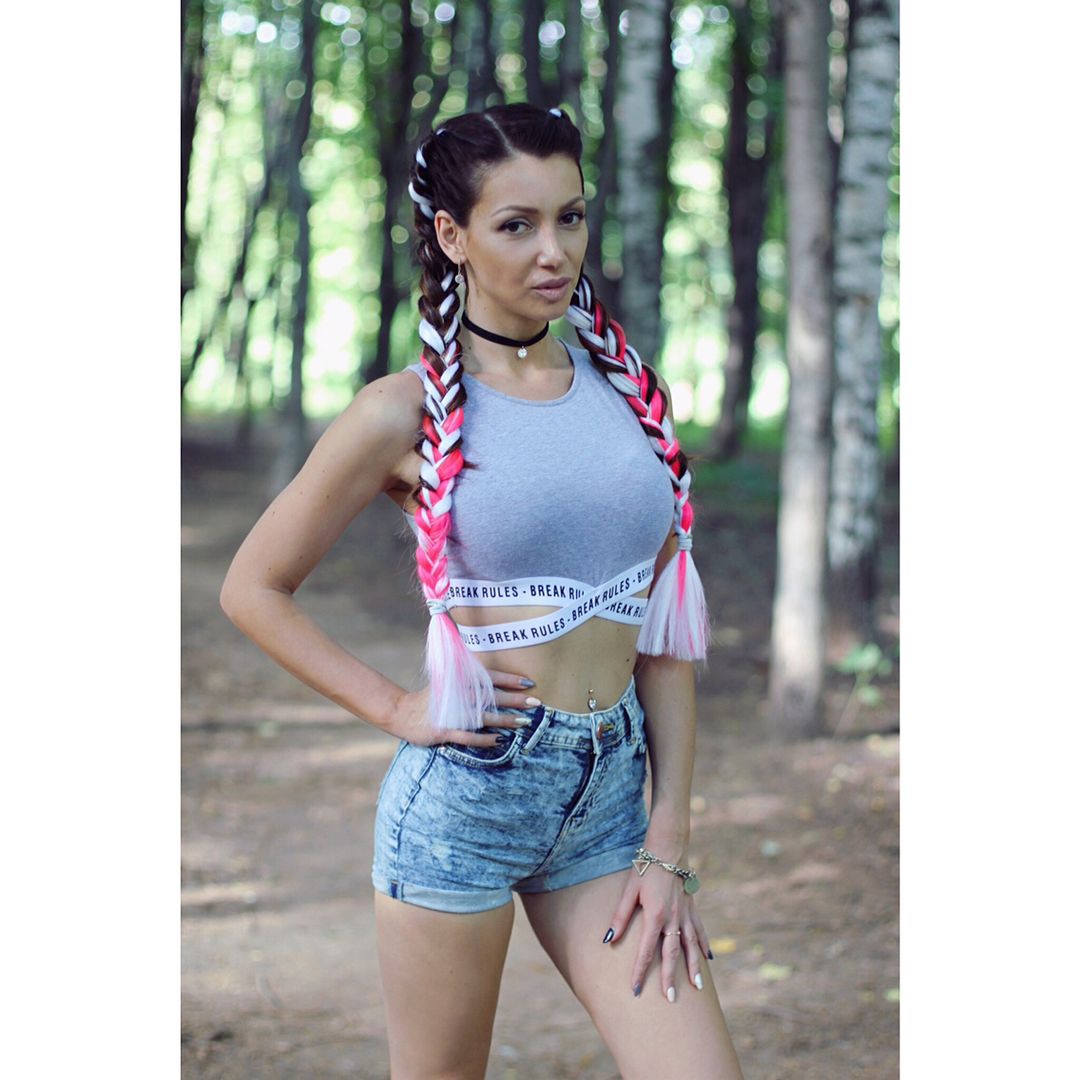 It is when I have decided to experiment with my hair color and create a new funny look.
---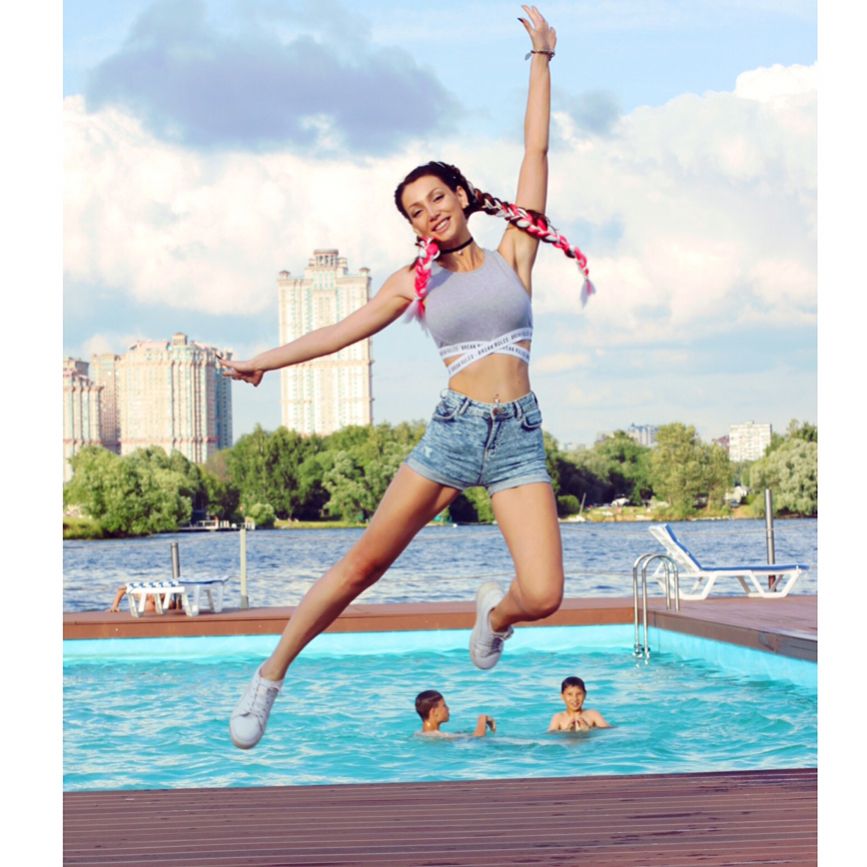 Wearing pigtails it is impossible to stay serious. So, I have decided to have some fun.
---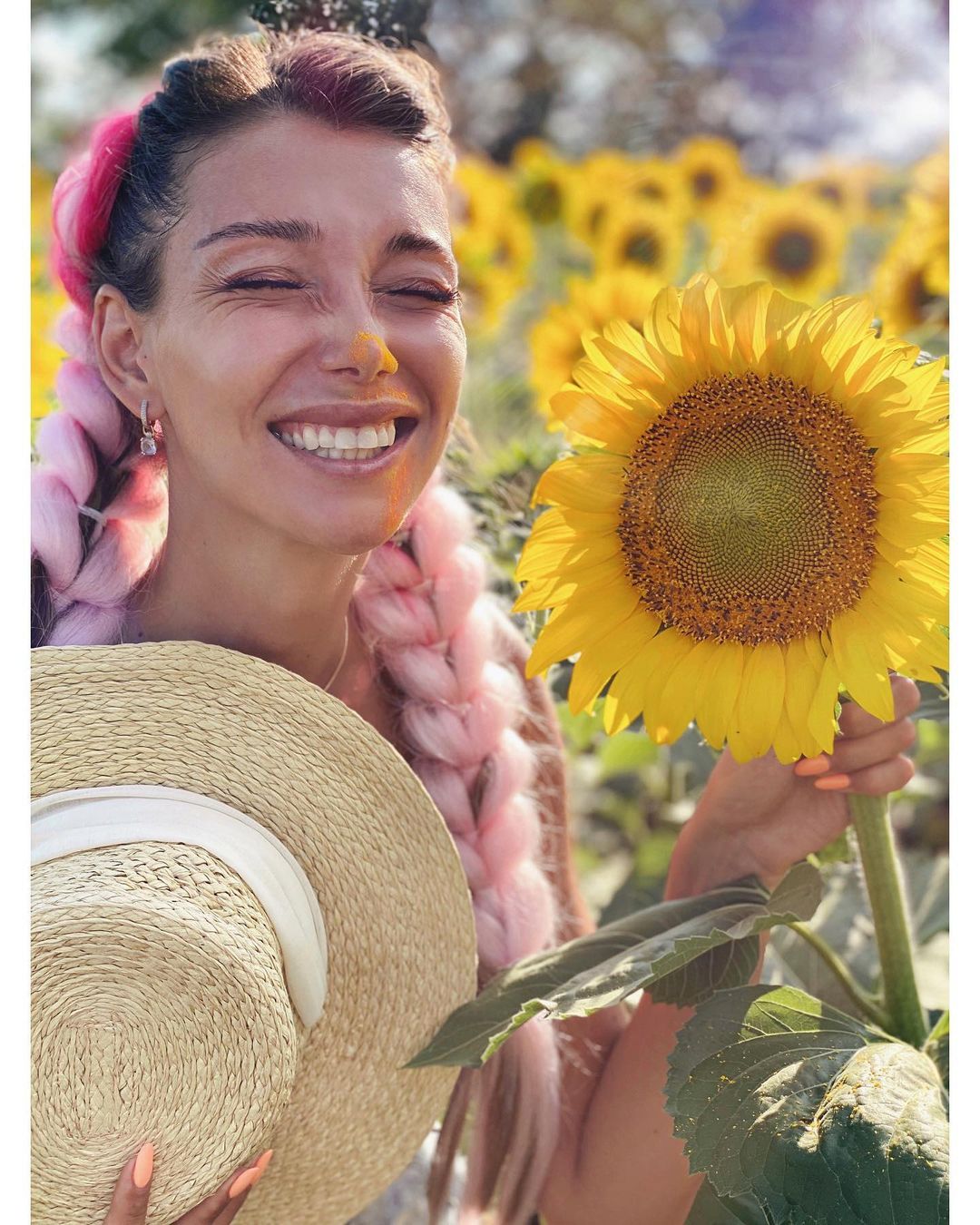 A completely new me you haven't known before. I think that the pink pigtail hairstyle can make you really happy.
---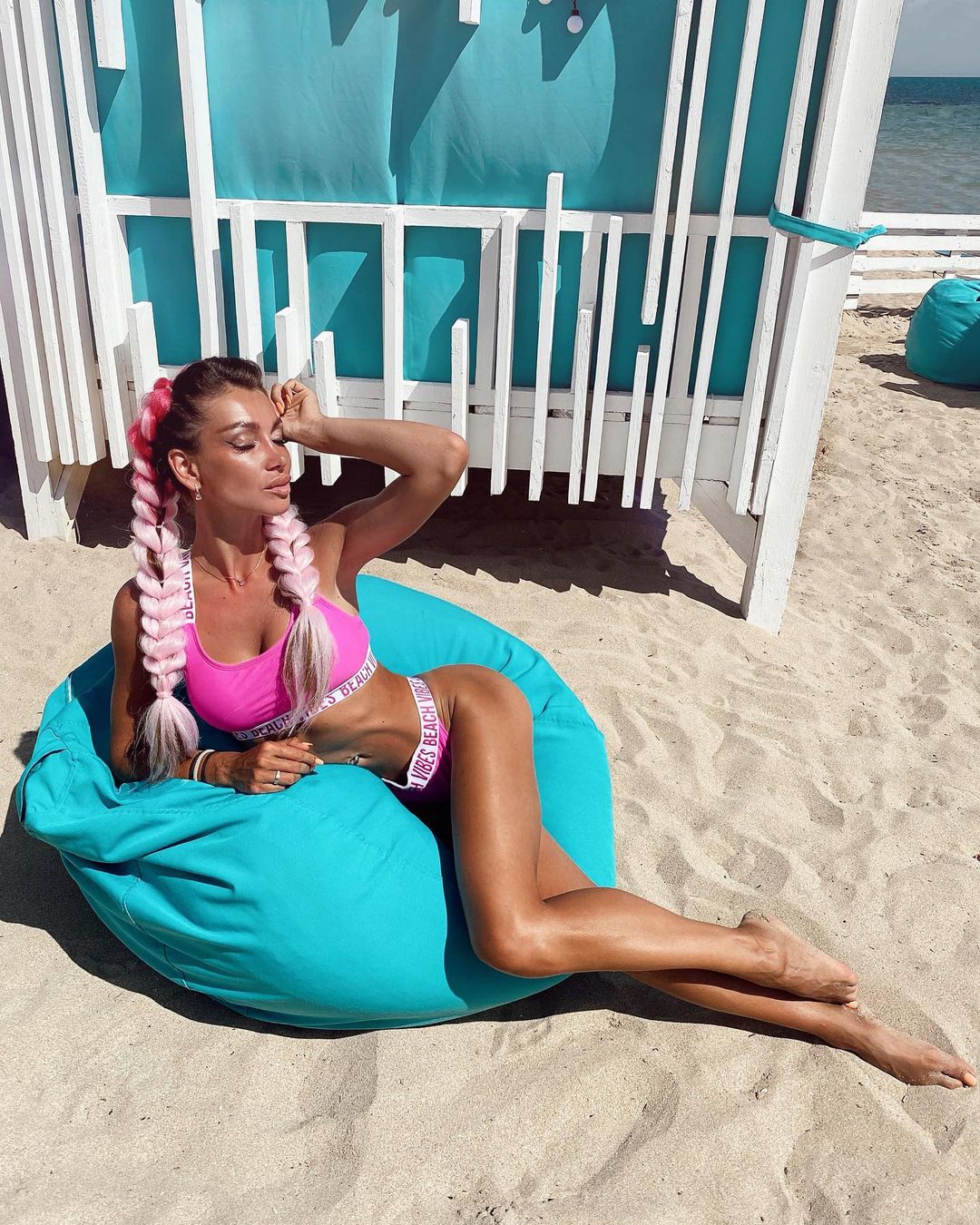 The pink pigtail hairstyle and my new pink beachwear look just perfect together.
---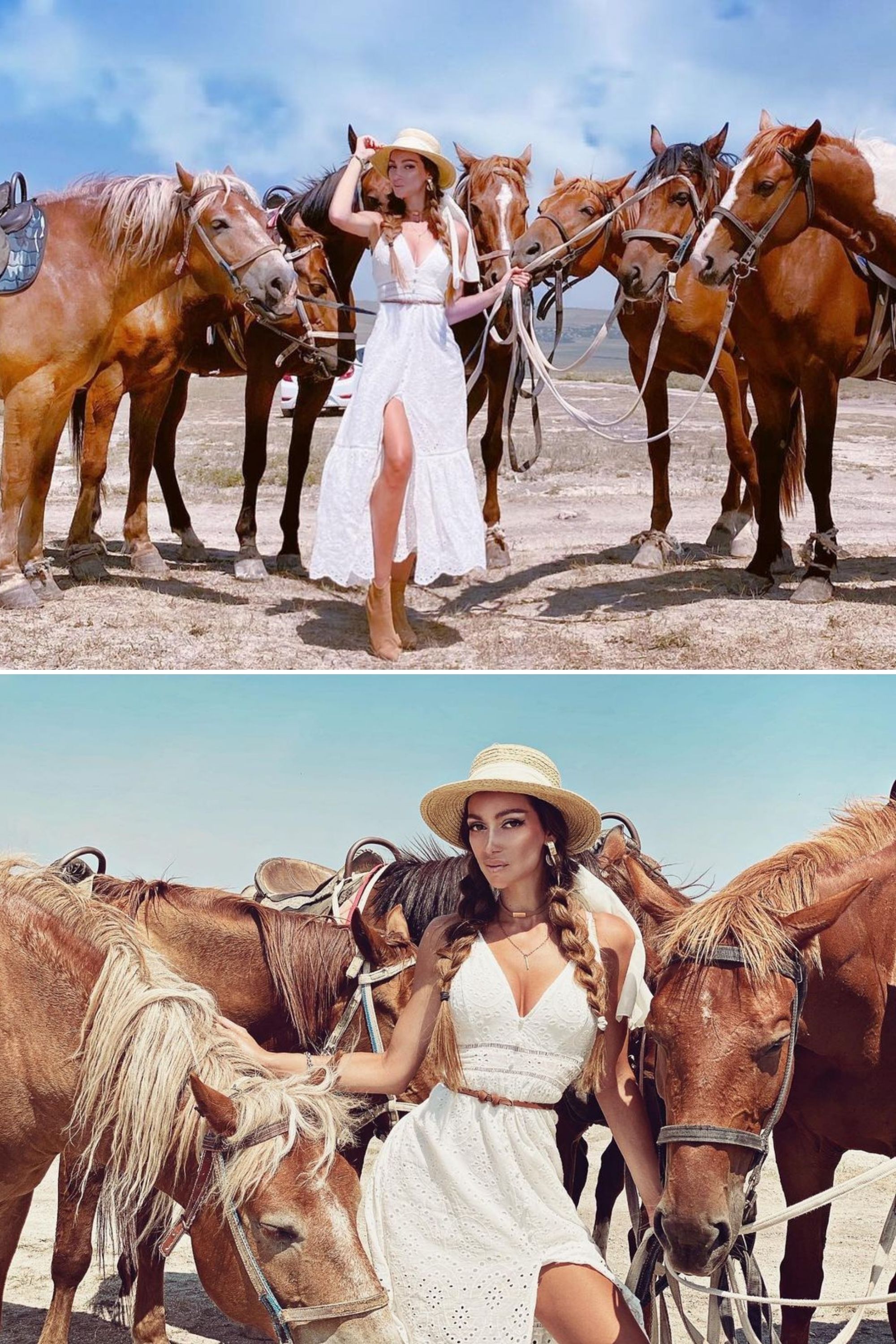 I love horses as they are smart noble animals. I had a photo session with horses and then rode a bit.
---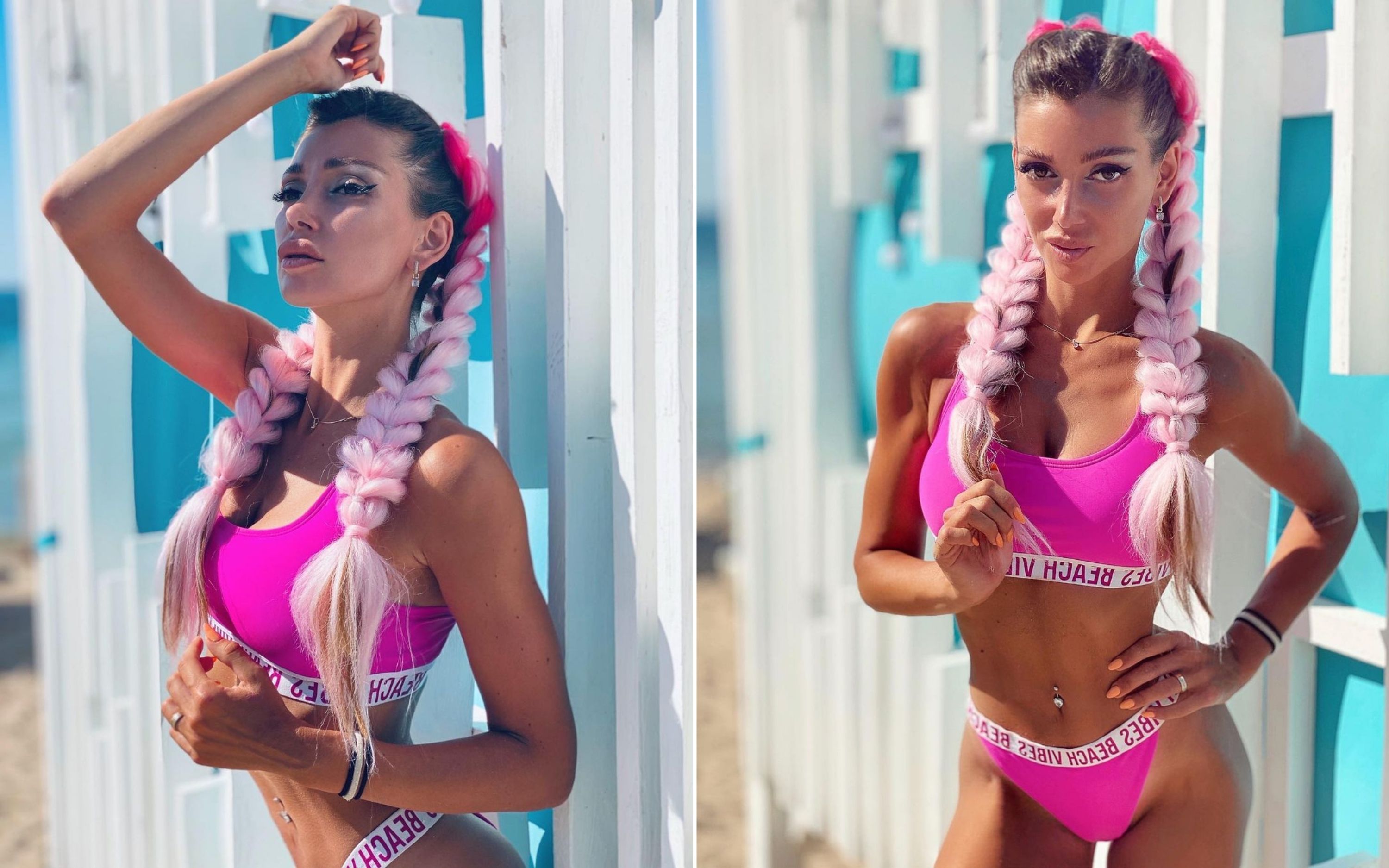 Just one more cute pigtail hairstyle that I love much. It helps to change the mood for the better and create a romantic girlish look.
---
Ponytail Hairstyles by Julia Kashirova for Your Full Comfort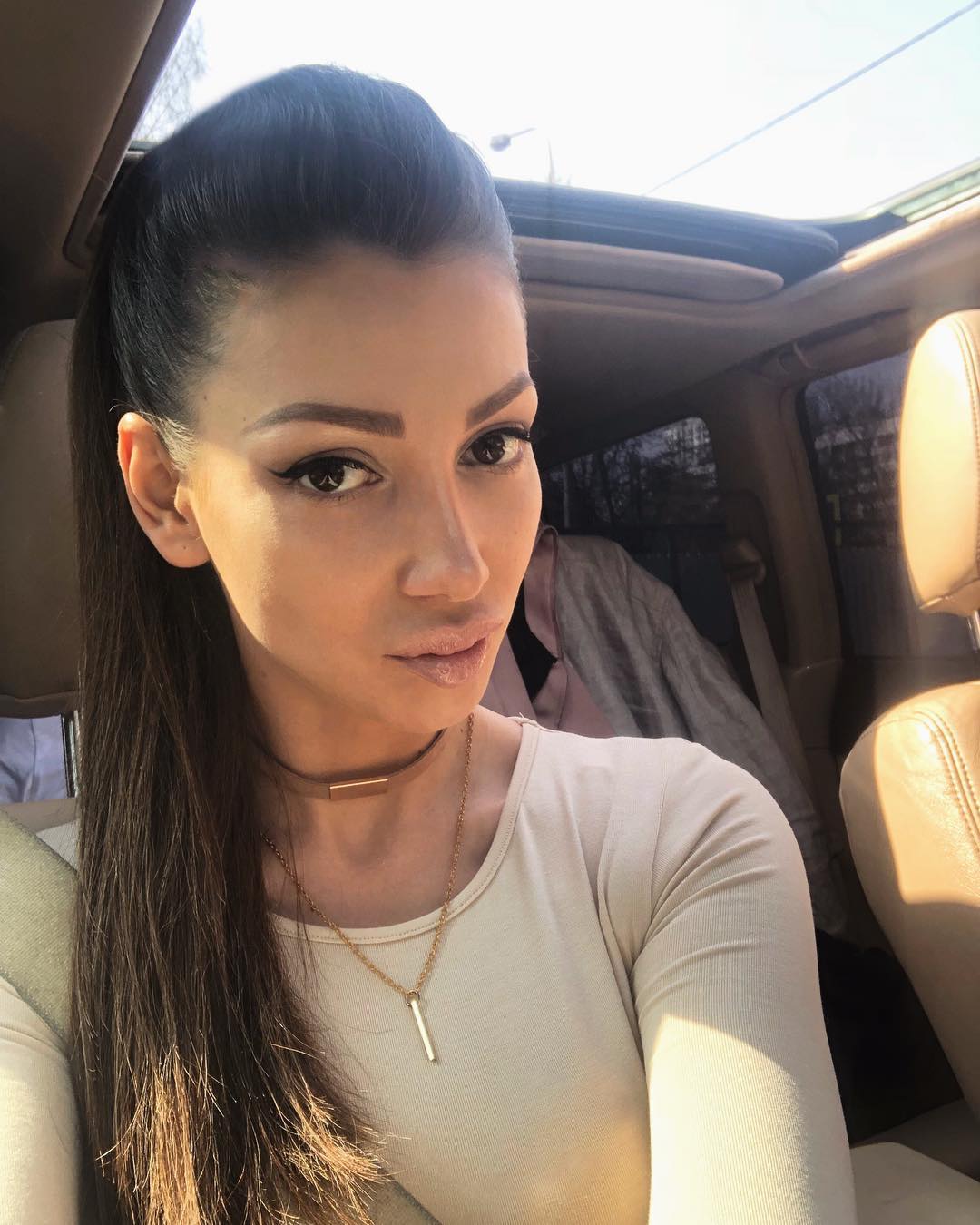 It is me in the car with my friend. We are riding to see my relatives who live in another city. I felt tired that day.
---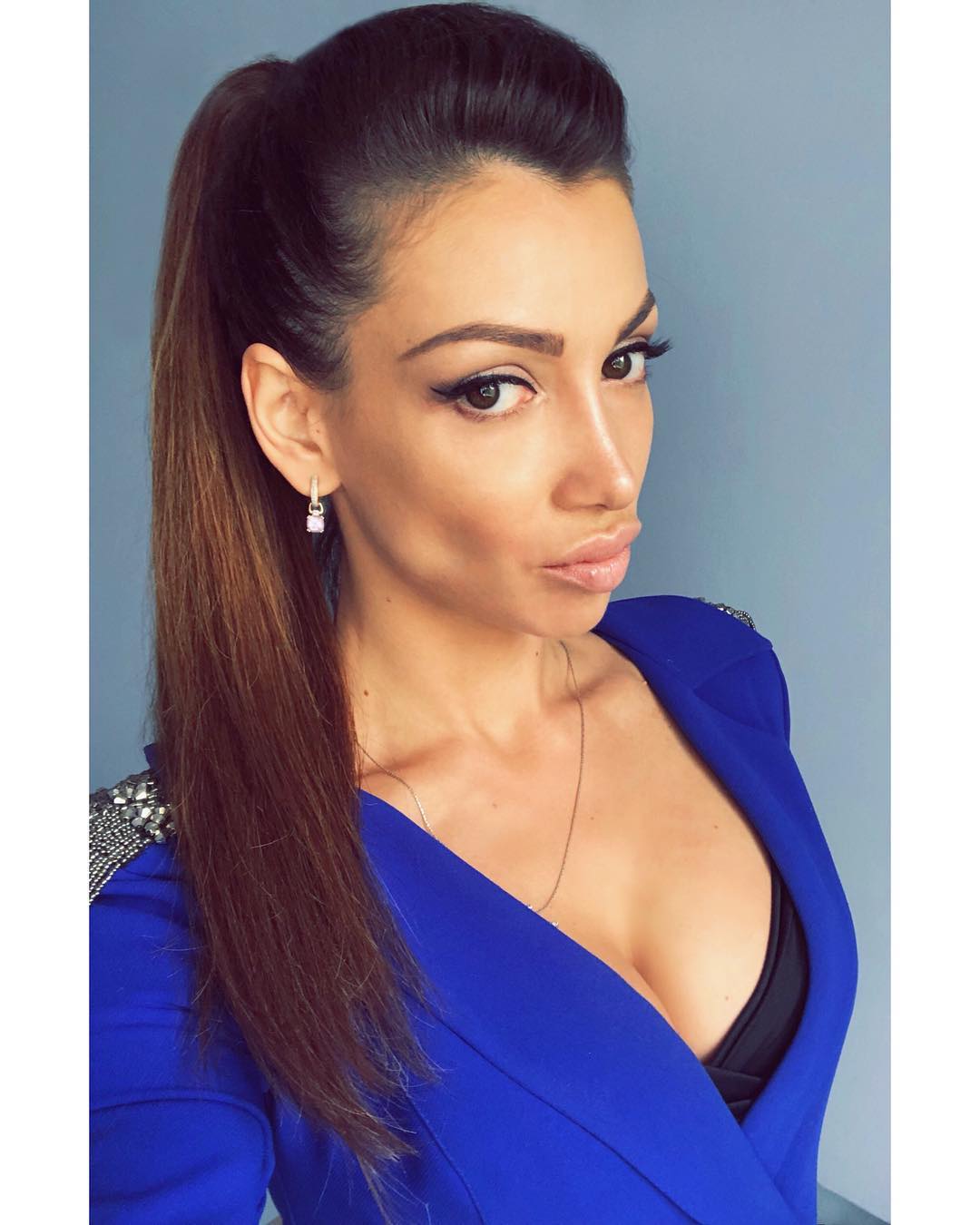 It was a formal look for work. I like how I look in formal wear and with a ponytail haircut.
---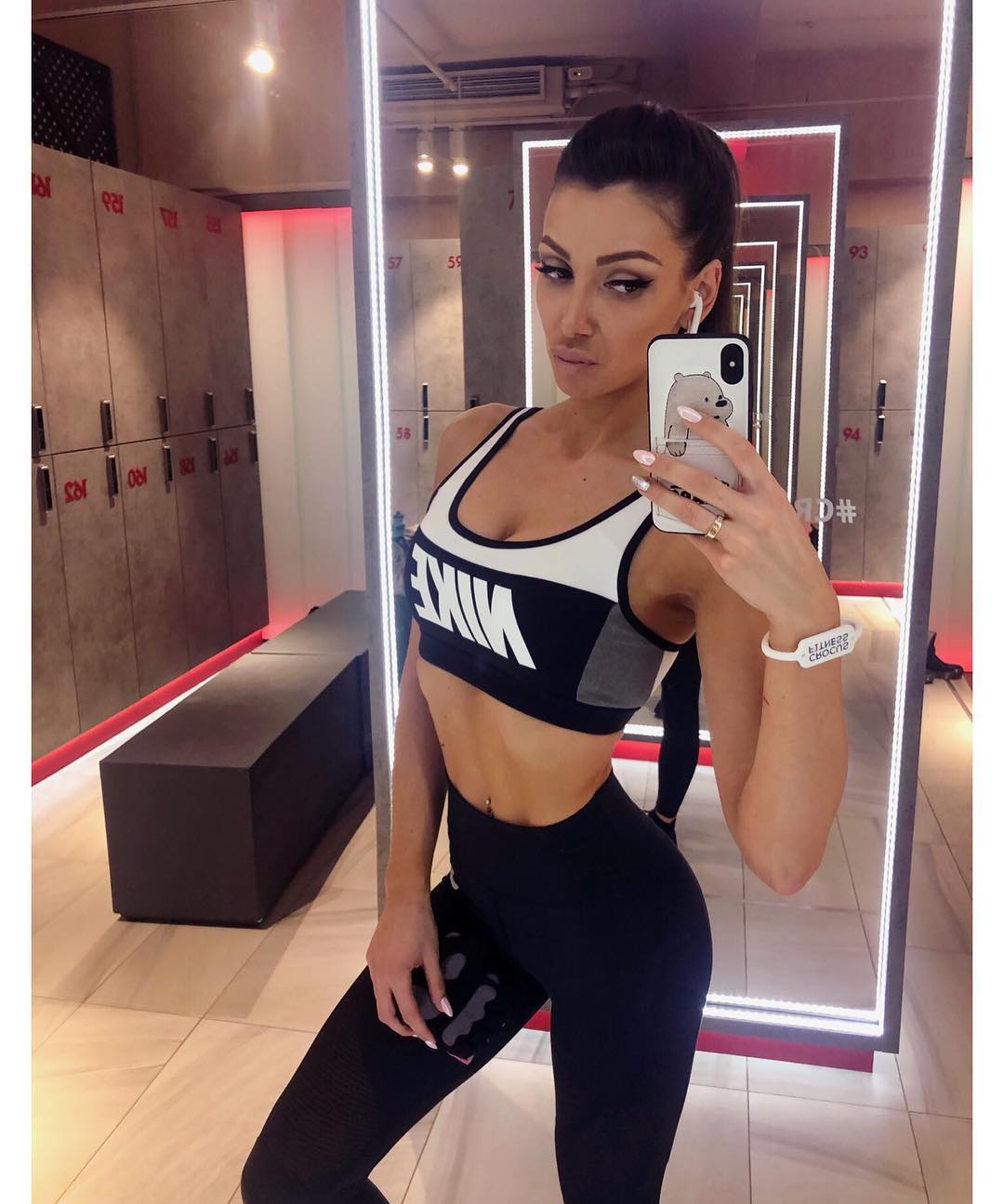 A ponytail is the best hairstyle for the gym. I love active training.
---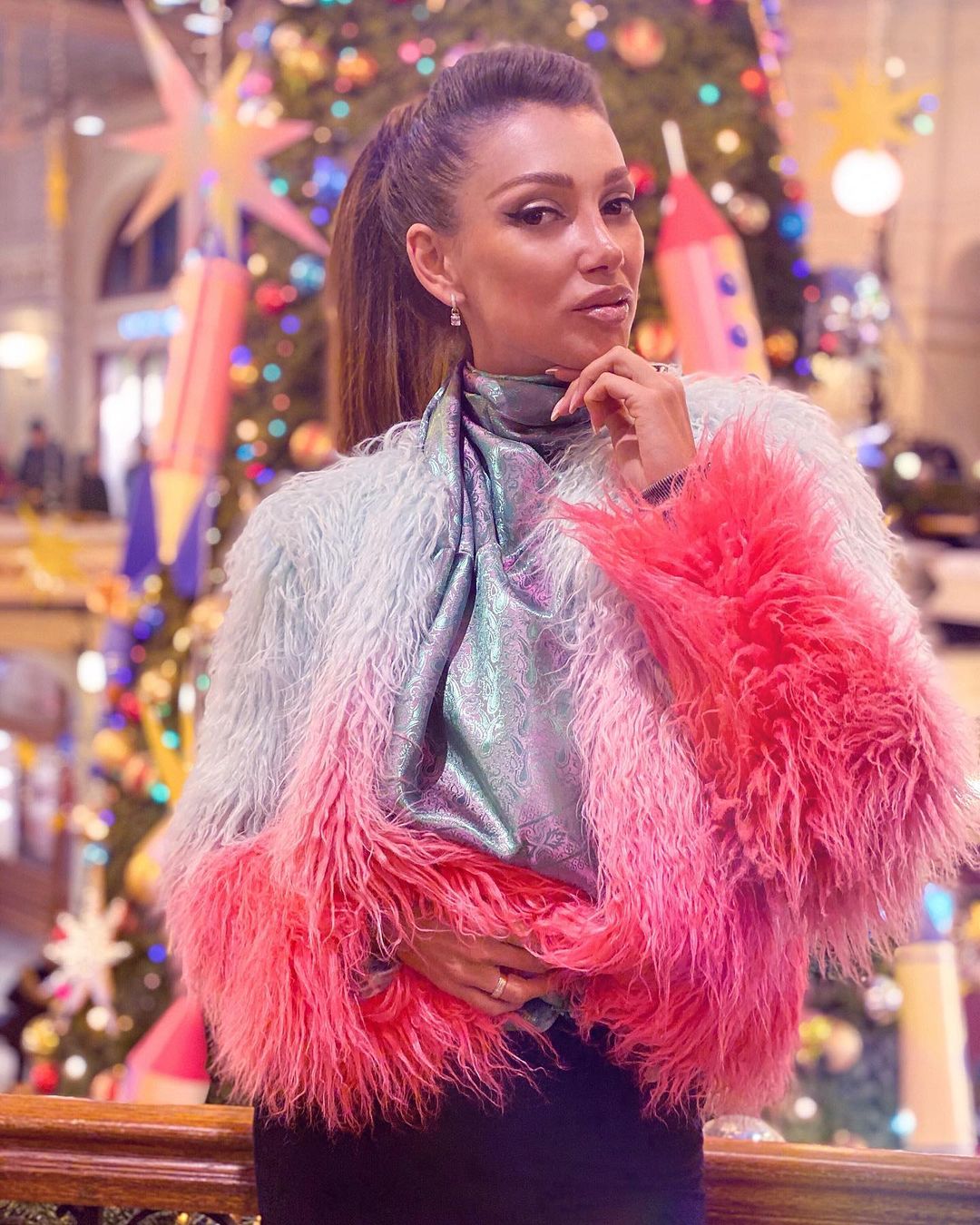 It is my favorite holiday time. I am in the trade center buying gifts for my friends.
---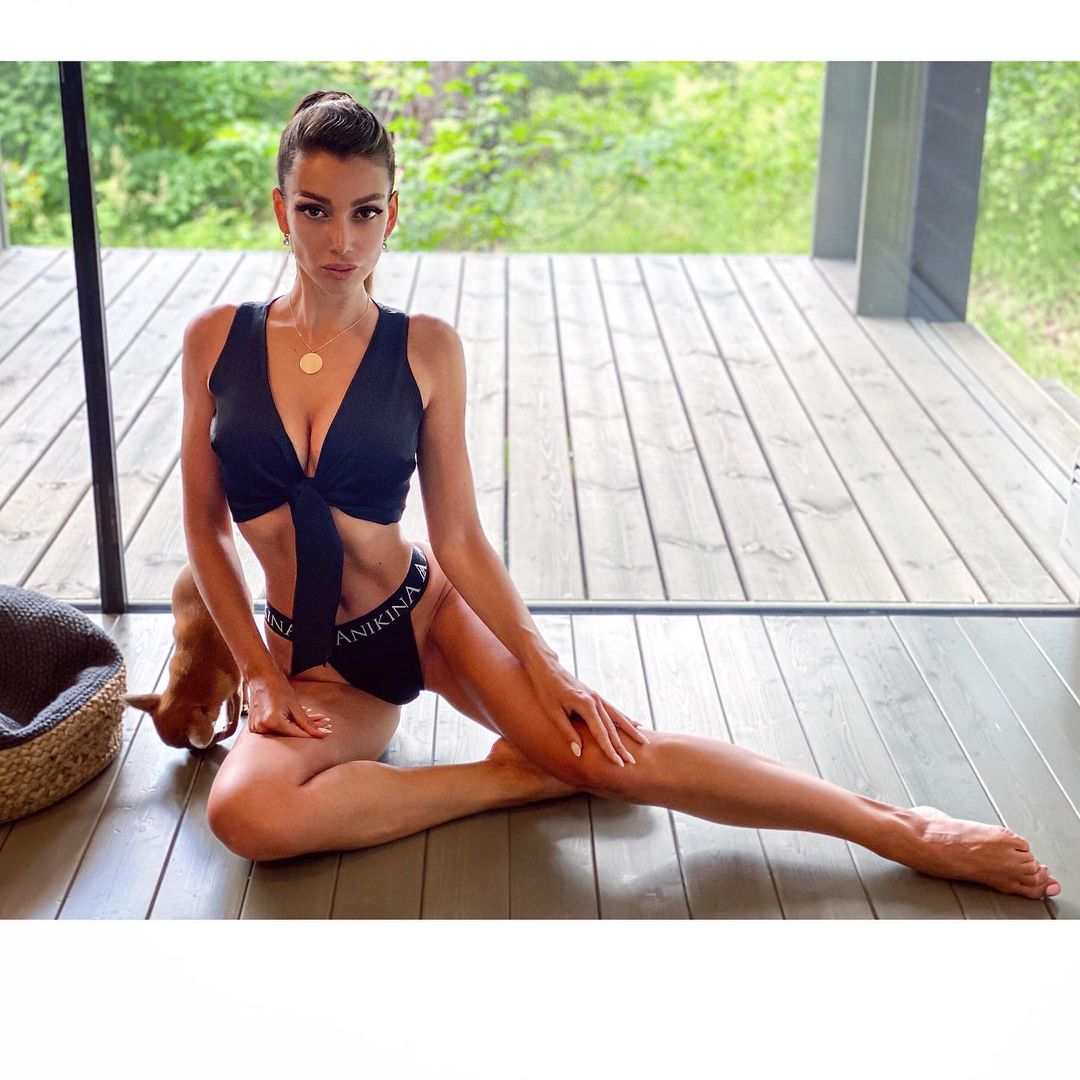 It was the day when I was lazy and didn't go to the training. But then I decided that yoga was the best thing for me that day.
---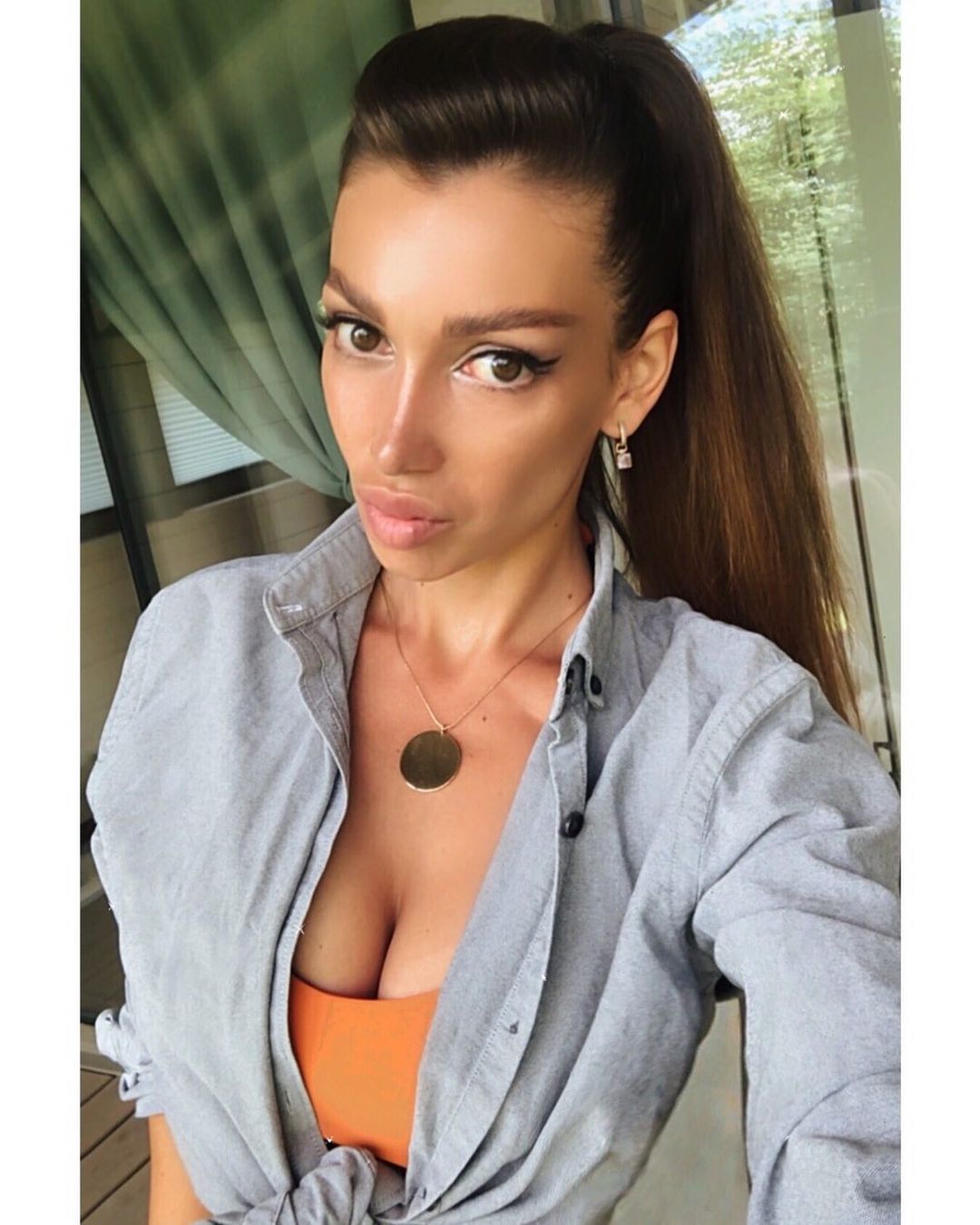 I came back home and my friend asked me to take a selfie. It's how I looked like after several hours of the photo session.
---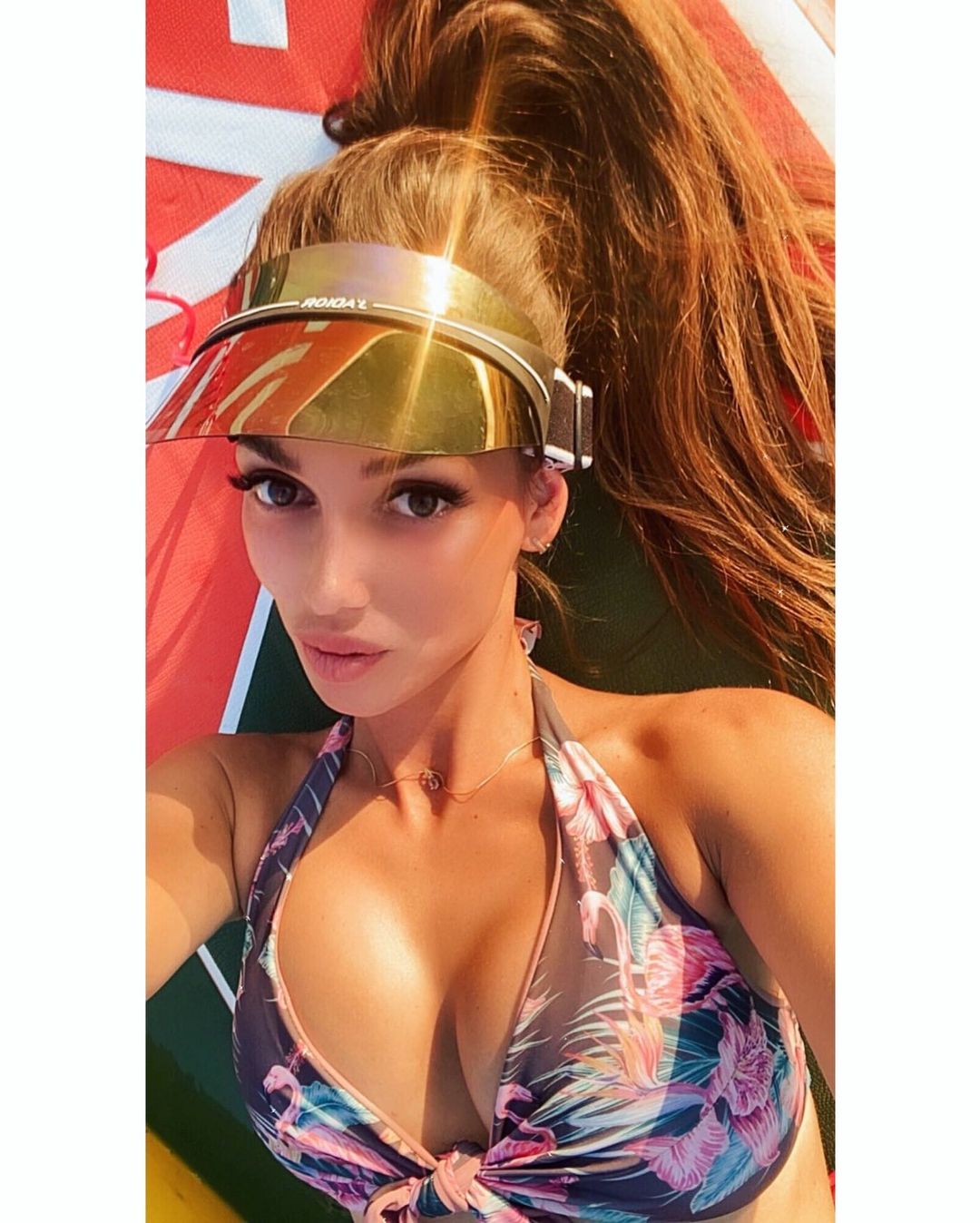 I love this photo because it reminds me of the best rest of my life. It was so cool and unforgettable.
---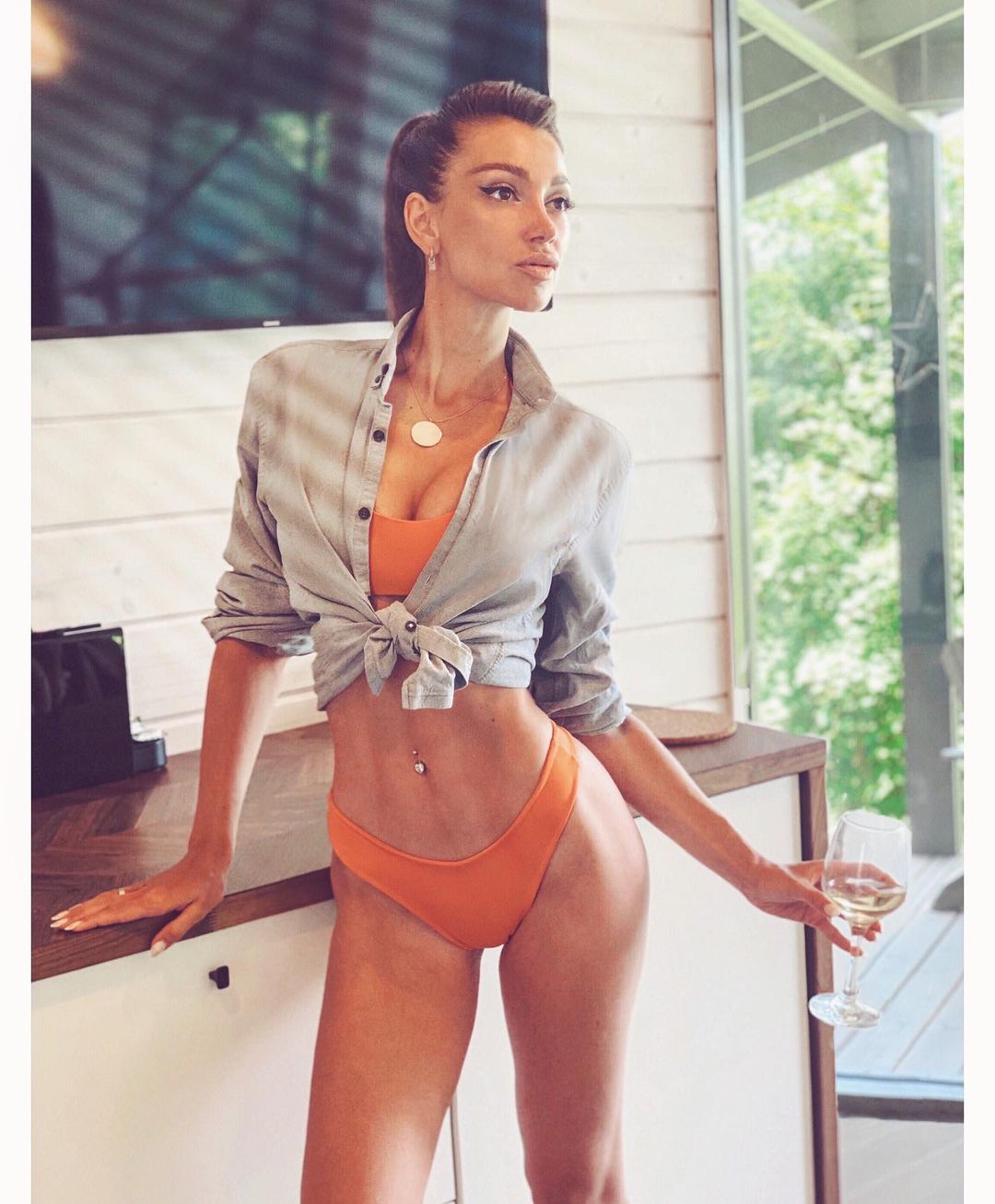 I am enjoying myself with a glass of wine after a long working day.
---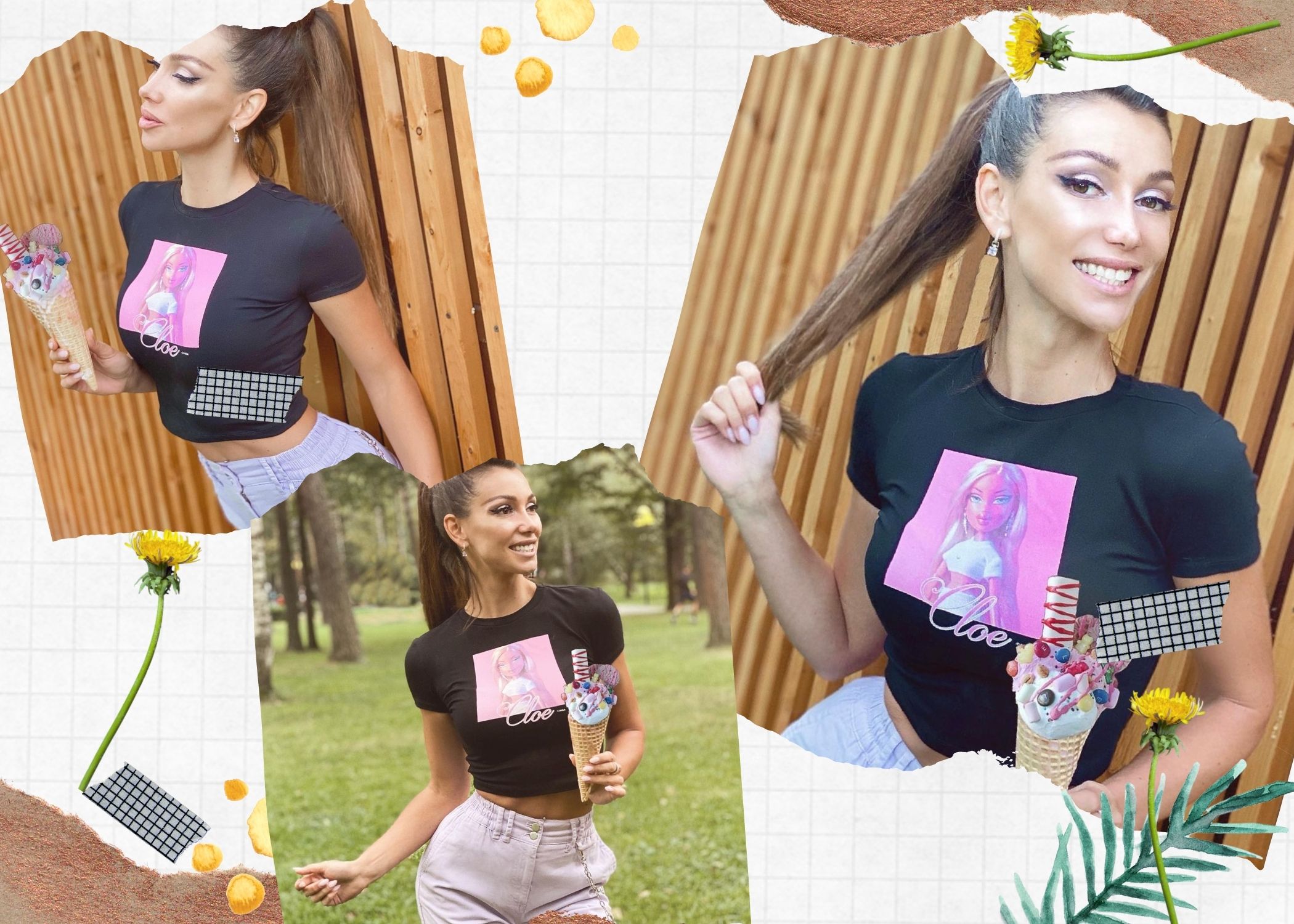 I just love ice-cream but don't eat it often. It was the day when I decided not to keep to a diet.
---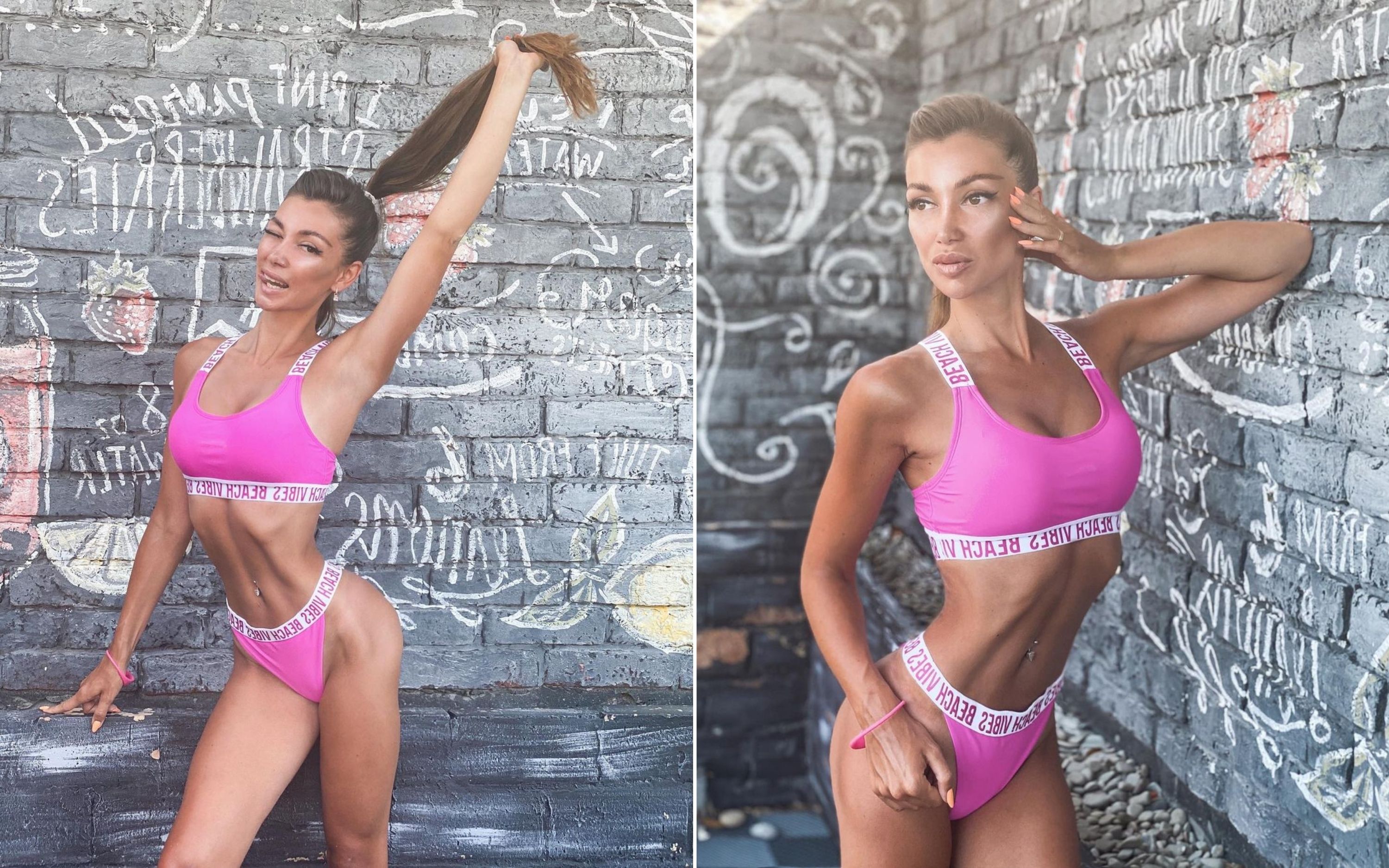 Just me in a great funny mood. Sometimes, I get up, look at the window, and understand that it's going to be a wonderful day!
---
Bun Hairstyle by Julia Kashirova for Doing Active Sports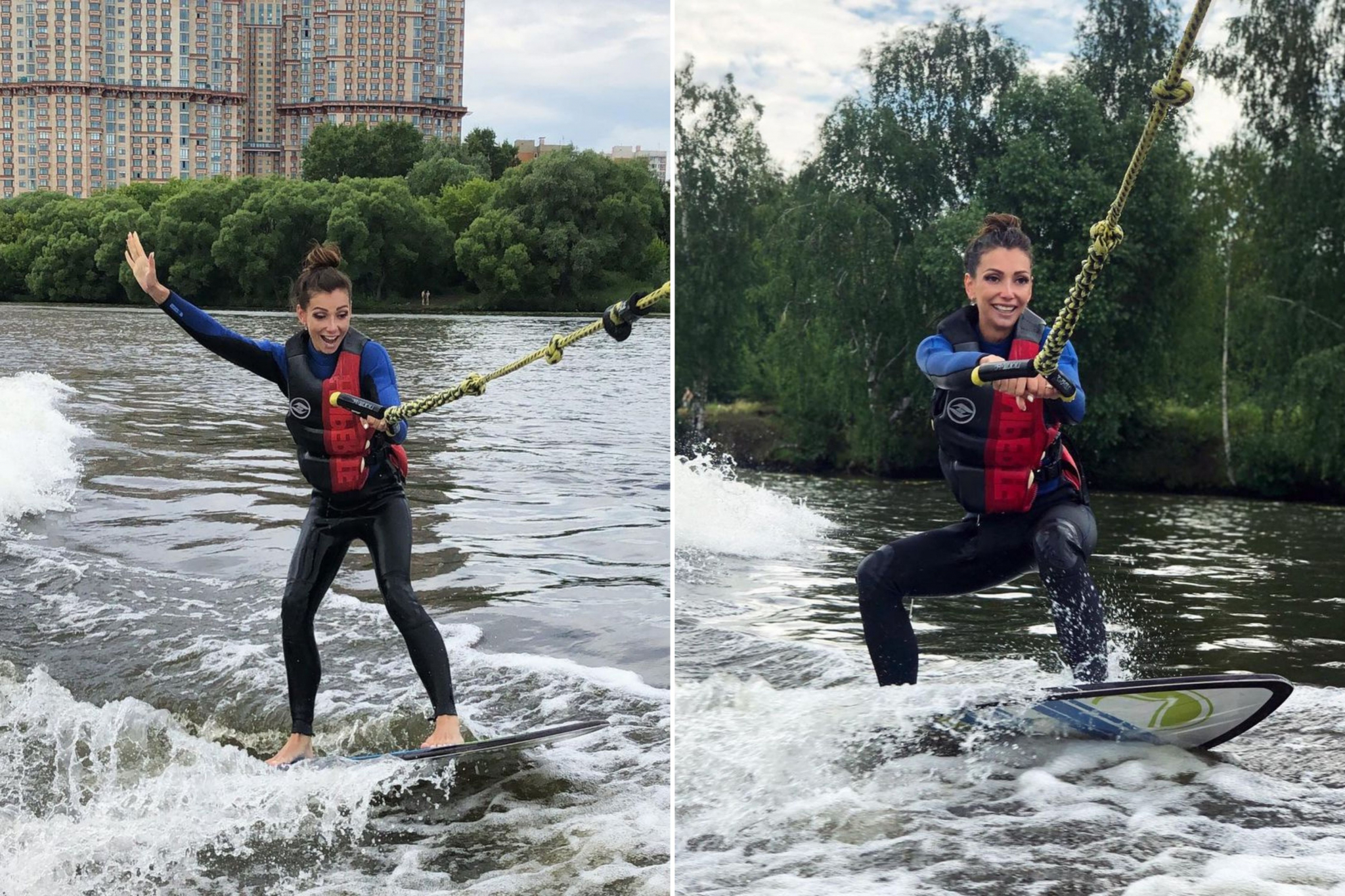 I have got so many new emotions when surfing. It was an incredible experience.
---
Afro Hairstyle Julia Kashirova for Disco Parties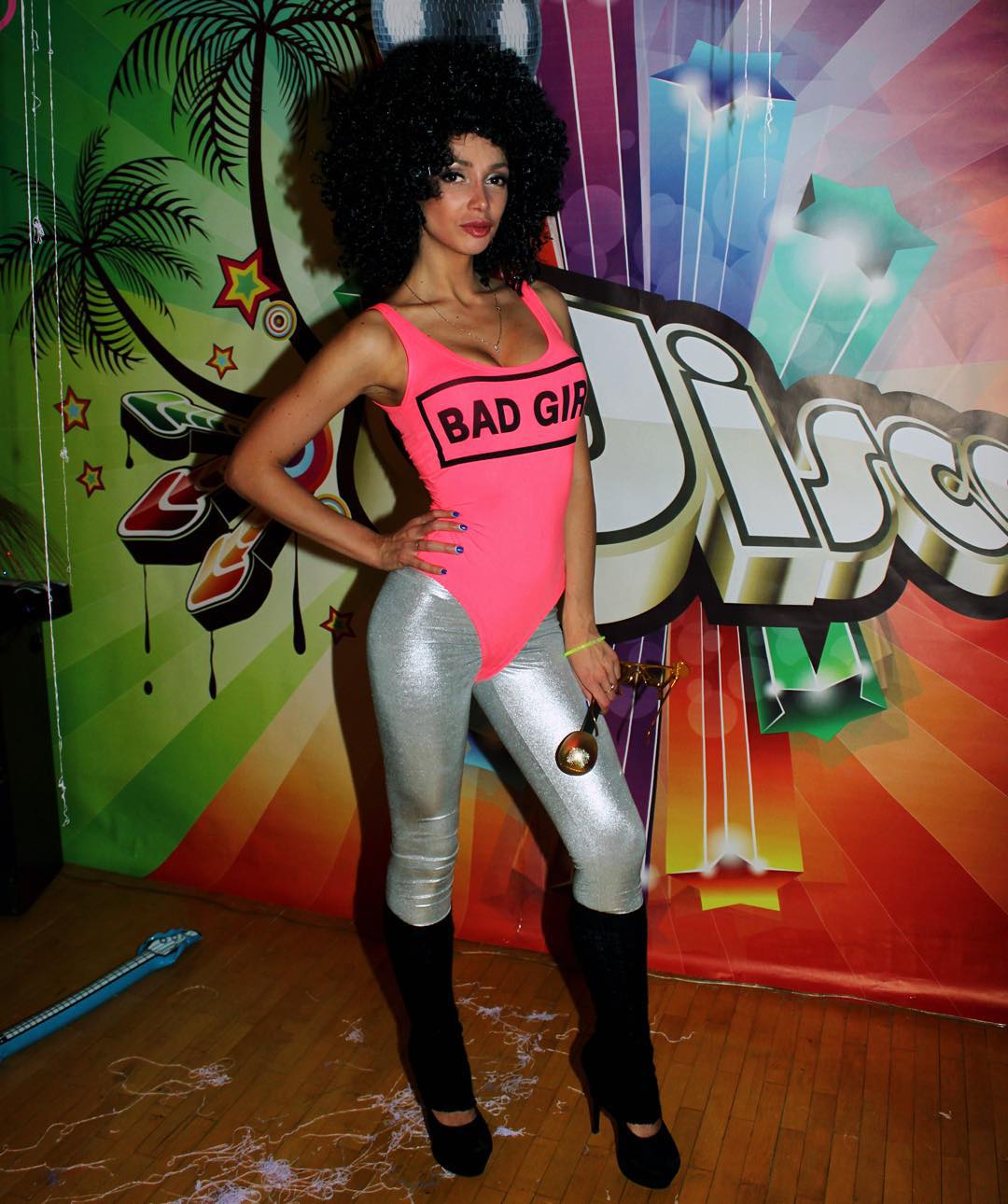 I won't forget the day when my friends and I went to the disco and I have made a completely new haircut in the Afro style. I felt like a cool black celebrity, a real bad girl who just loves having fun.
Thanks that you have scrolled down until the end. Hope you've liked my hairstyle ideas. Find more of my photos and videos on Instagram. Don't forget to subscribe :)
Want to see your photos not only on our site but also on Pinterest where we have over 9 mln visitors monthly? Then, hurry up click here and we will help you to get new subscribers absolutely free.