You must have seen men with a temp fade on MTV since 2000. Now, it is still one of the coolest styles for men, regardless of the age and nationality. Check the collection of the trendy variations and choose your perfect one.
---
Temp Fade Haircuts for Men: 35 Variations for Any Taste
---
Temp Fade Haircut Tutorial
---
What Is a Temp Fade Haircut?
Have you heard from your friends that a temper faded style is the coolest one now but still wonder, "What is a temp fade?" It's one of the popular haircuts for men that don't require to thin your hair much. The barber will add a fade around your temples to create an elegant look.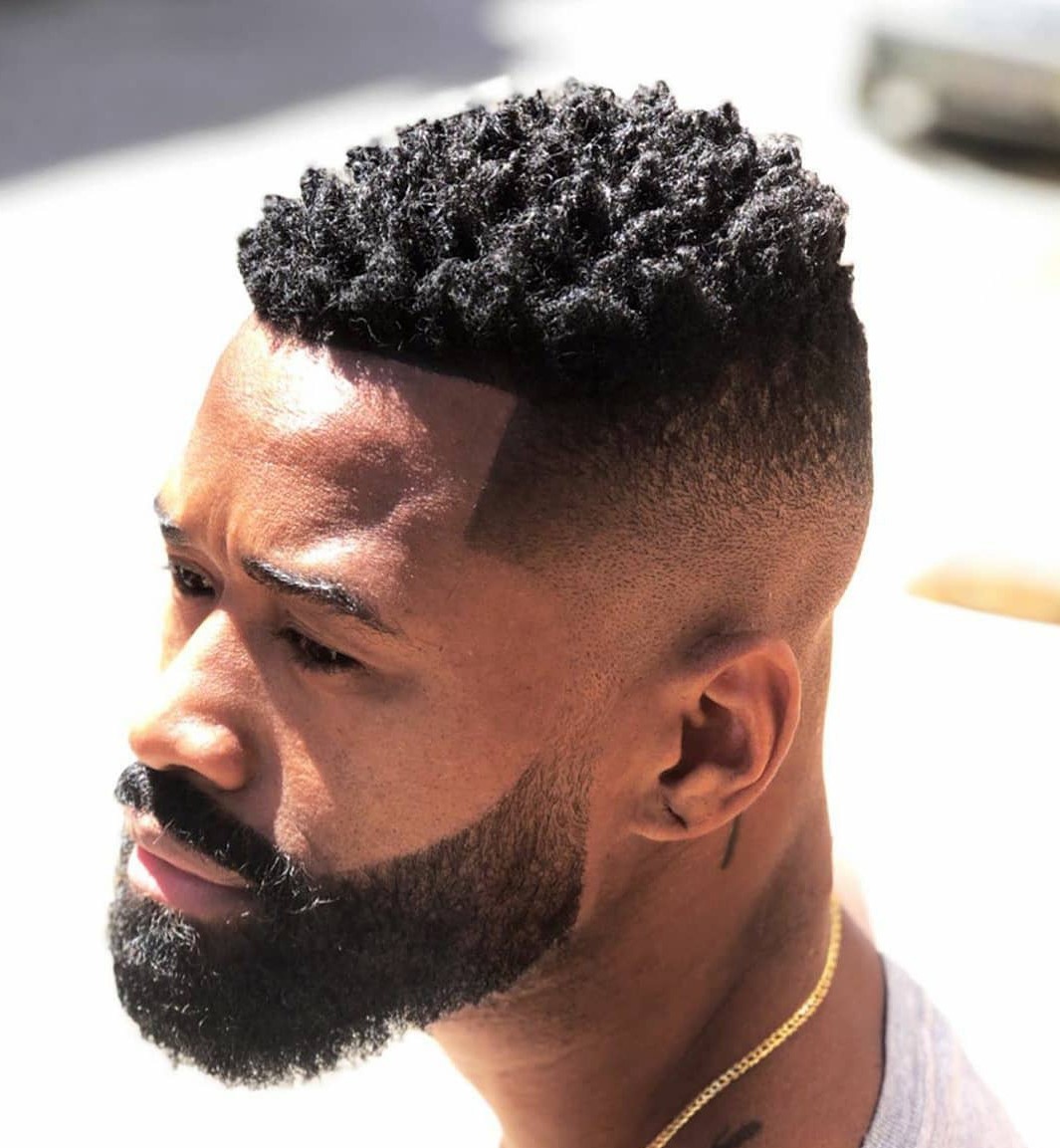 ---
Temple Fade Haircut
A temple fade look is the one that is easy to create, and it suits almost everyone. The key advantage of this haircut variation is that it will satisfy even those who aren't ready for radical changes. Is it what you are looking for? Then, choose one of the variations.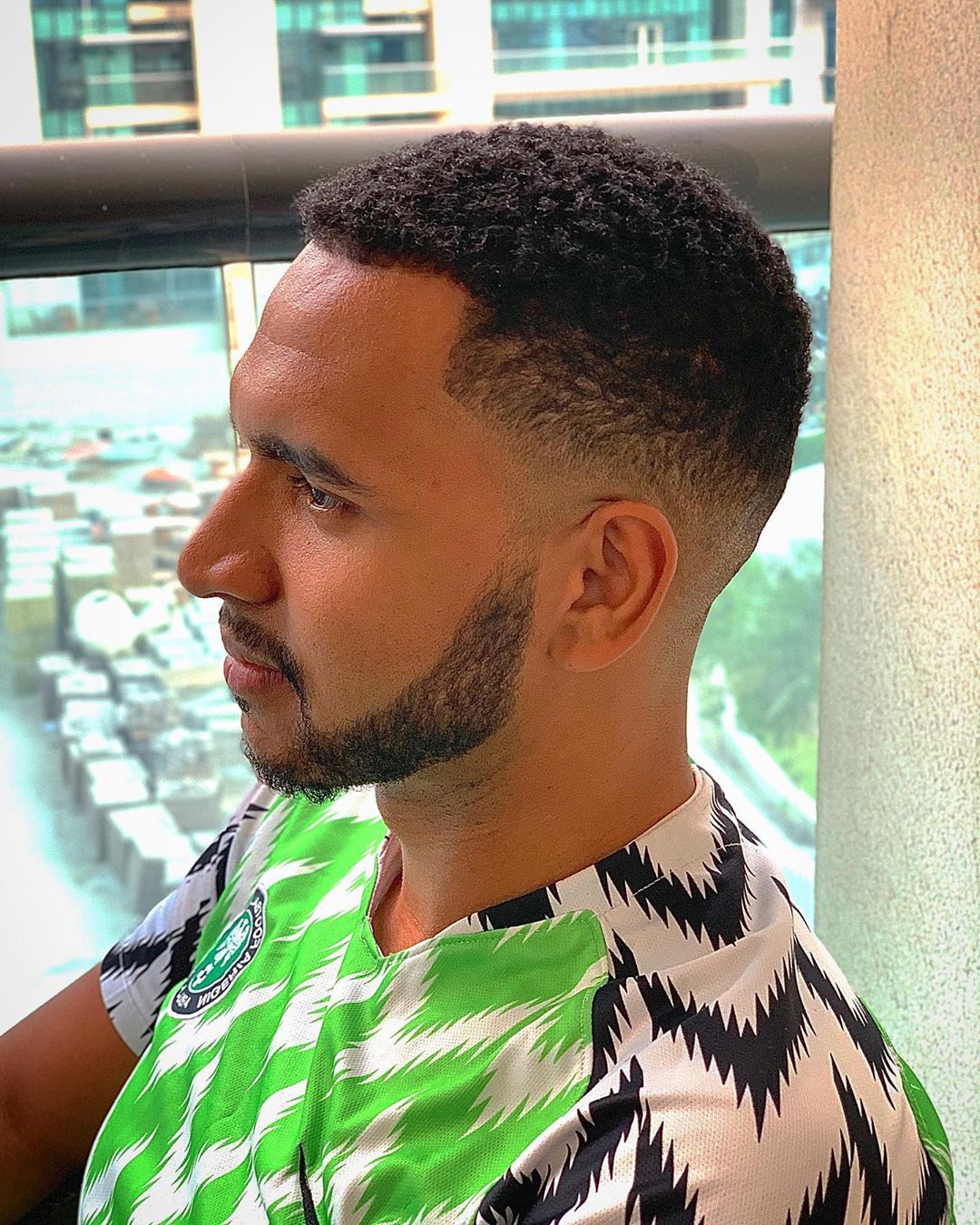 ---
Temp Fade Haircut
Just look at the temp fade haircut, and you won't have doubts whether you need it or not. One can characterize the faded style on temples as an elegant haircut that is easy to maintain every day. A man with any hair type can try to style his hair like this.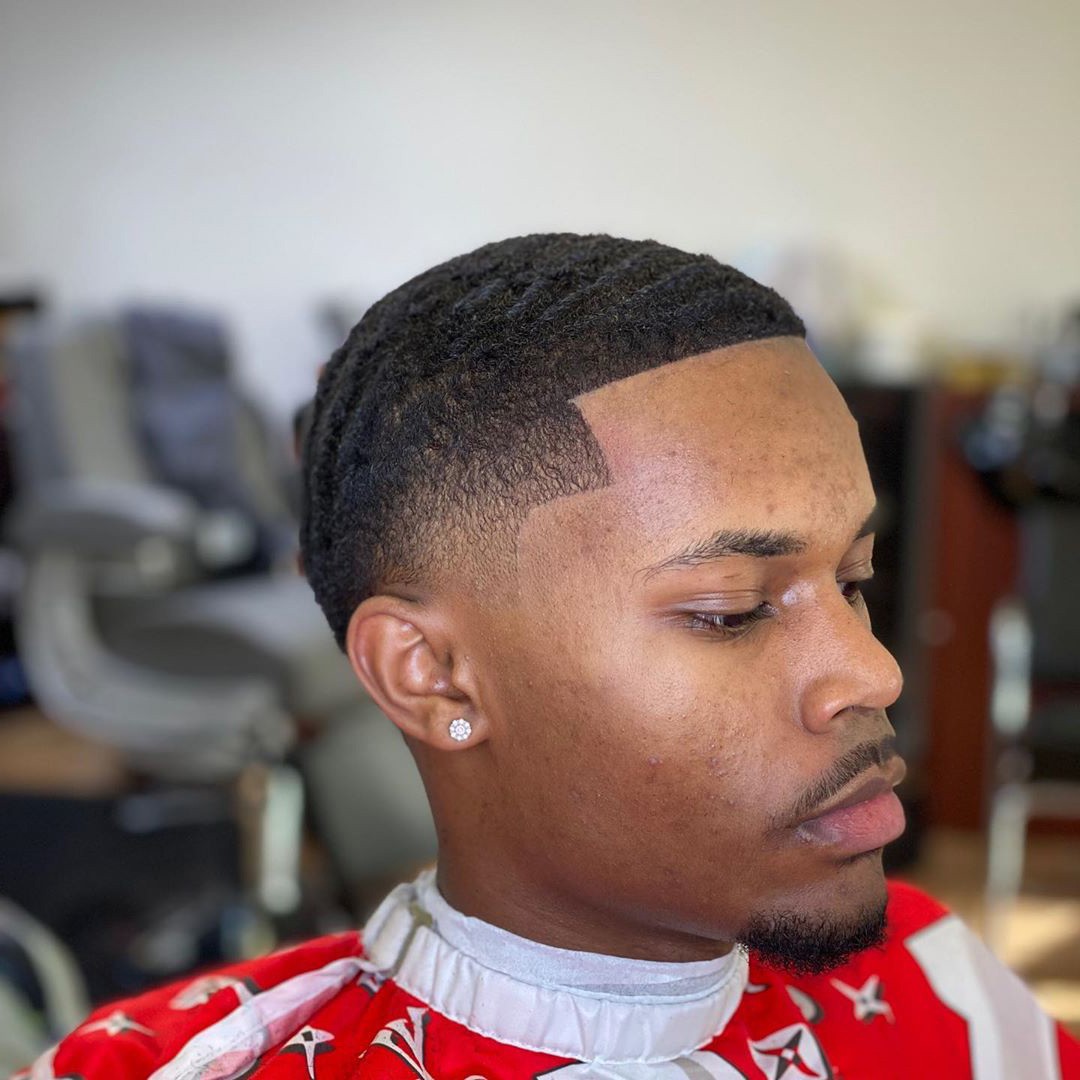 ---
Temp Fade Afro
If you are an Afro-American, don't pass by the temp fade afro. It's the style that will look best on your type of hair. Afro Americans are lucky guys who can create any faded look with minimum effort. It'll look cool on Afro-American guys.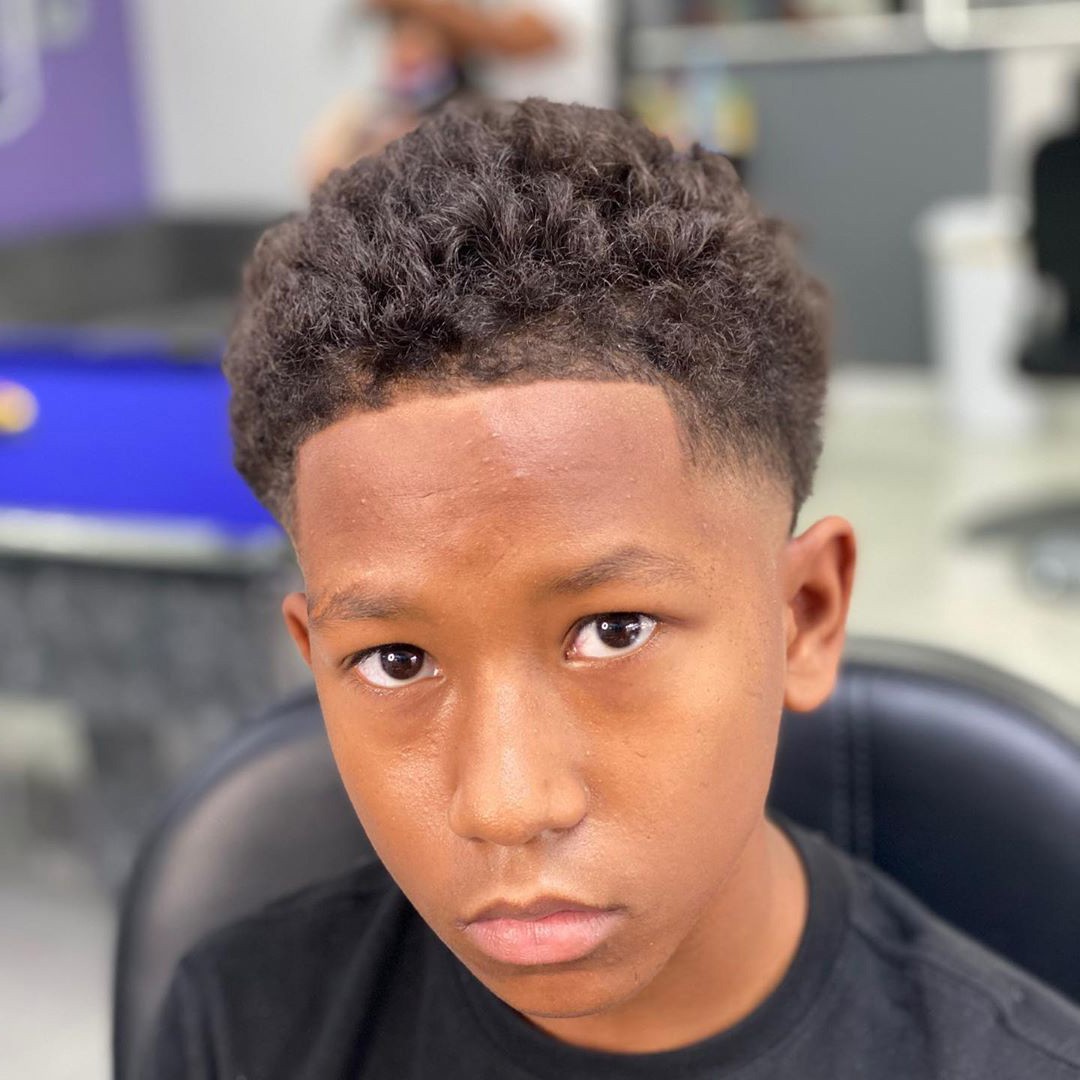 ---
Temp Fade with Waves
Get inspired on how to style wavy hair. It isn't a problem anymore. Consider creating a temp fade with waves. You won't regret it if you choose this haircut – it will add a unique feature to your current hairstyle.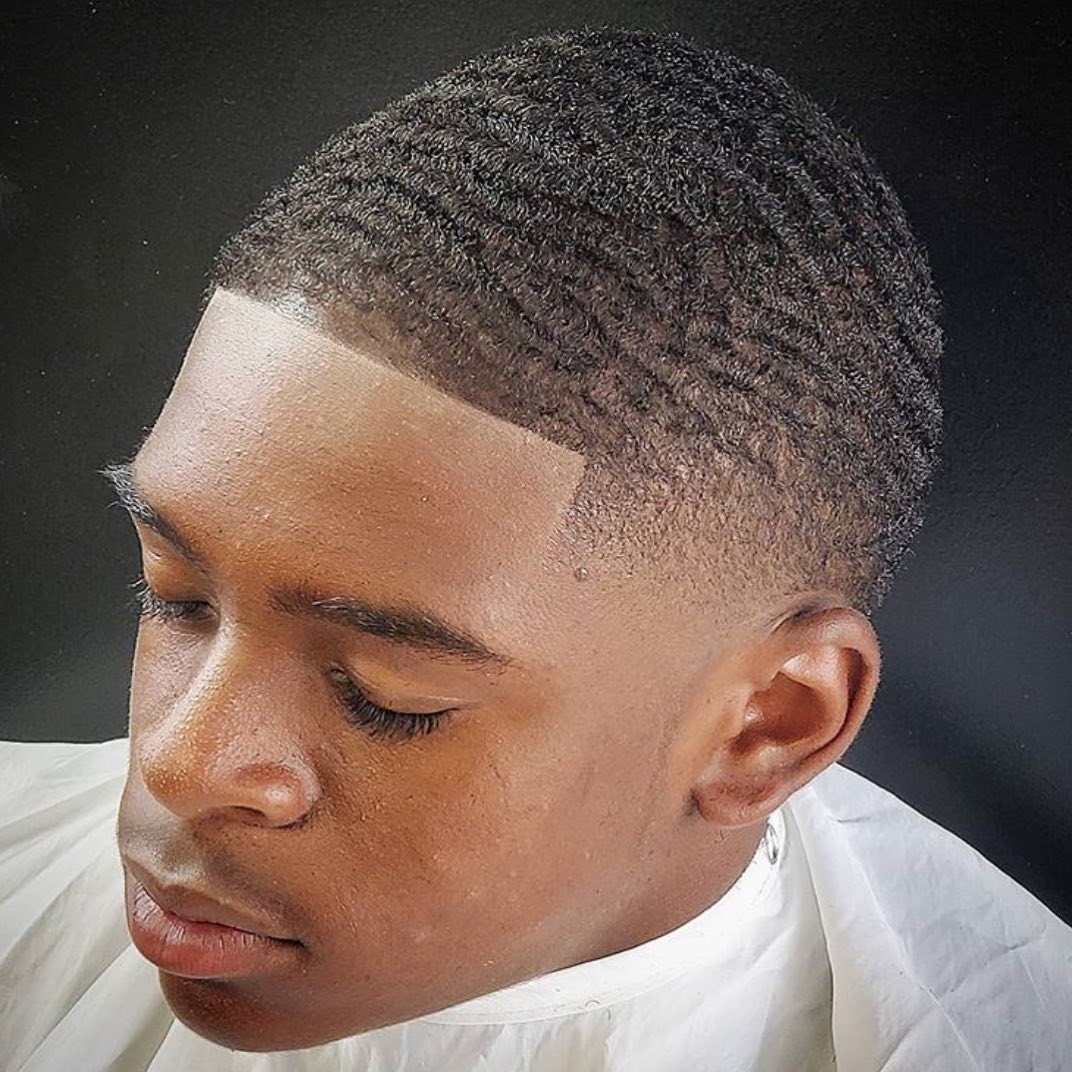 ---
Low Temp Fade Haircut
A low temp fade is just one of the available options to choose if you like faded haircuts without radical changes. Your hair will become thinner at the level of ears. It's one of the coolest styles to wear today.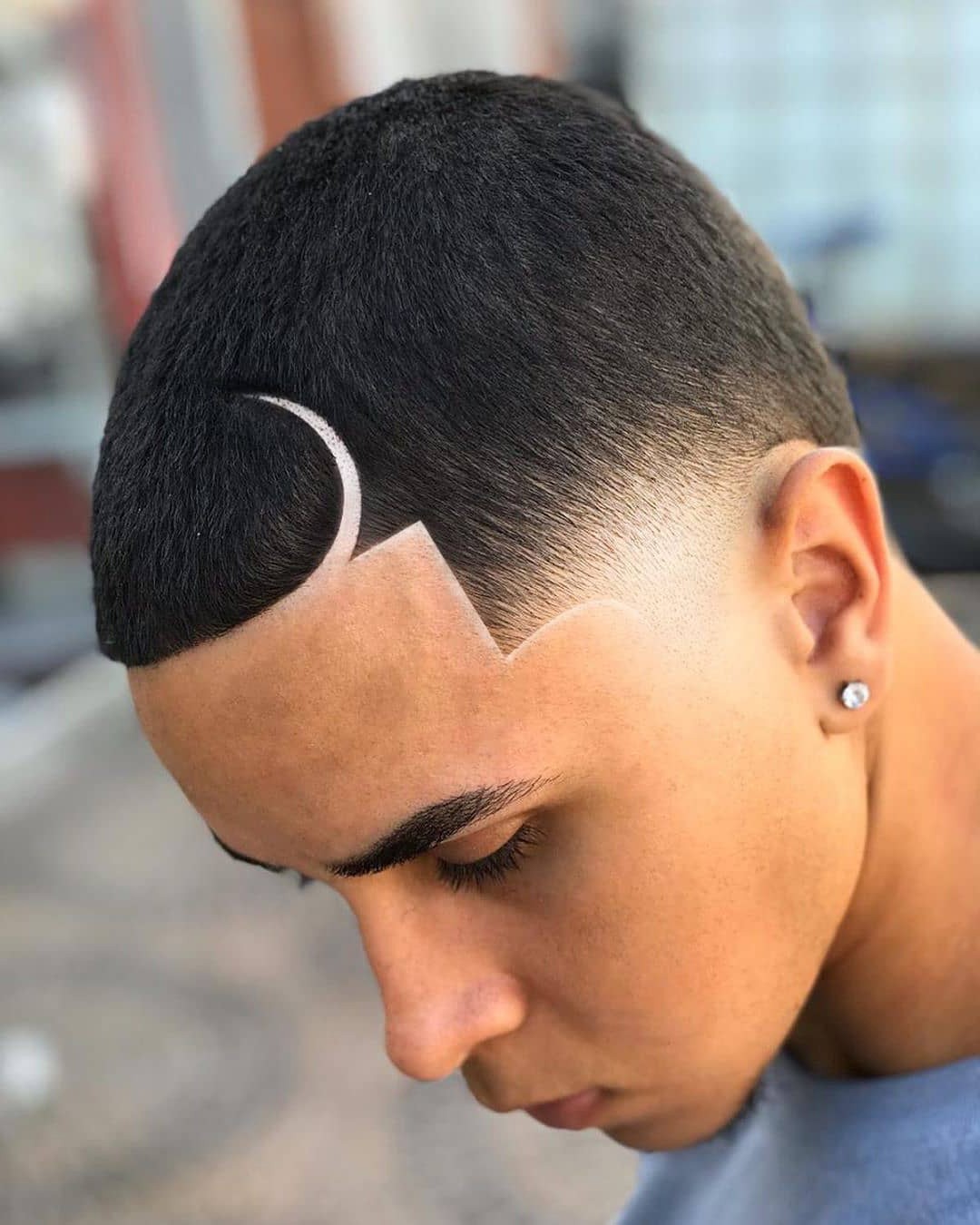 ---
High Temp Fade Haircut
It's easy to guess how a high temp fade differs from a low one. The difference is in the length of the hair. It becomes shorter and shorter, gradually starting from the top of the head. If you are ready to say "bye" to some of your hair, don't think for too long.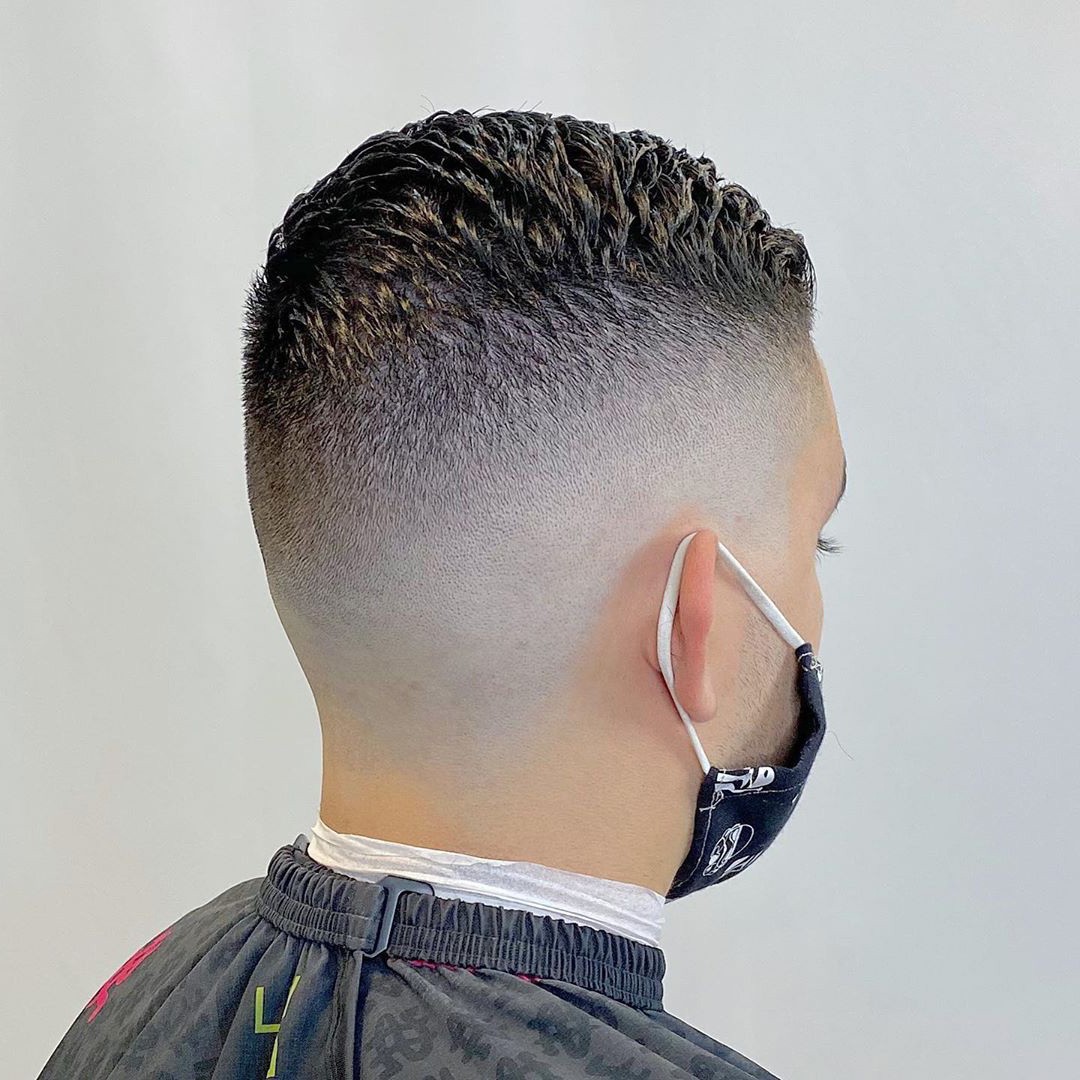 ---
---
Curly Temp Fade Haircut
A curly temp fade is another option that is worth your attention. Those men who have curly hair often suffer from the need to style it daily. Curly hair looks more elegant when you add a temple fade to it. Just try, and you won't regret it.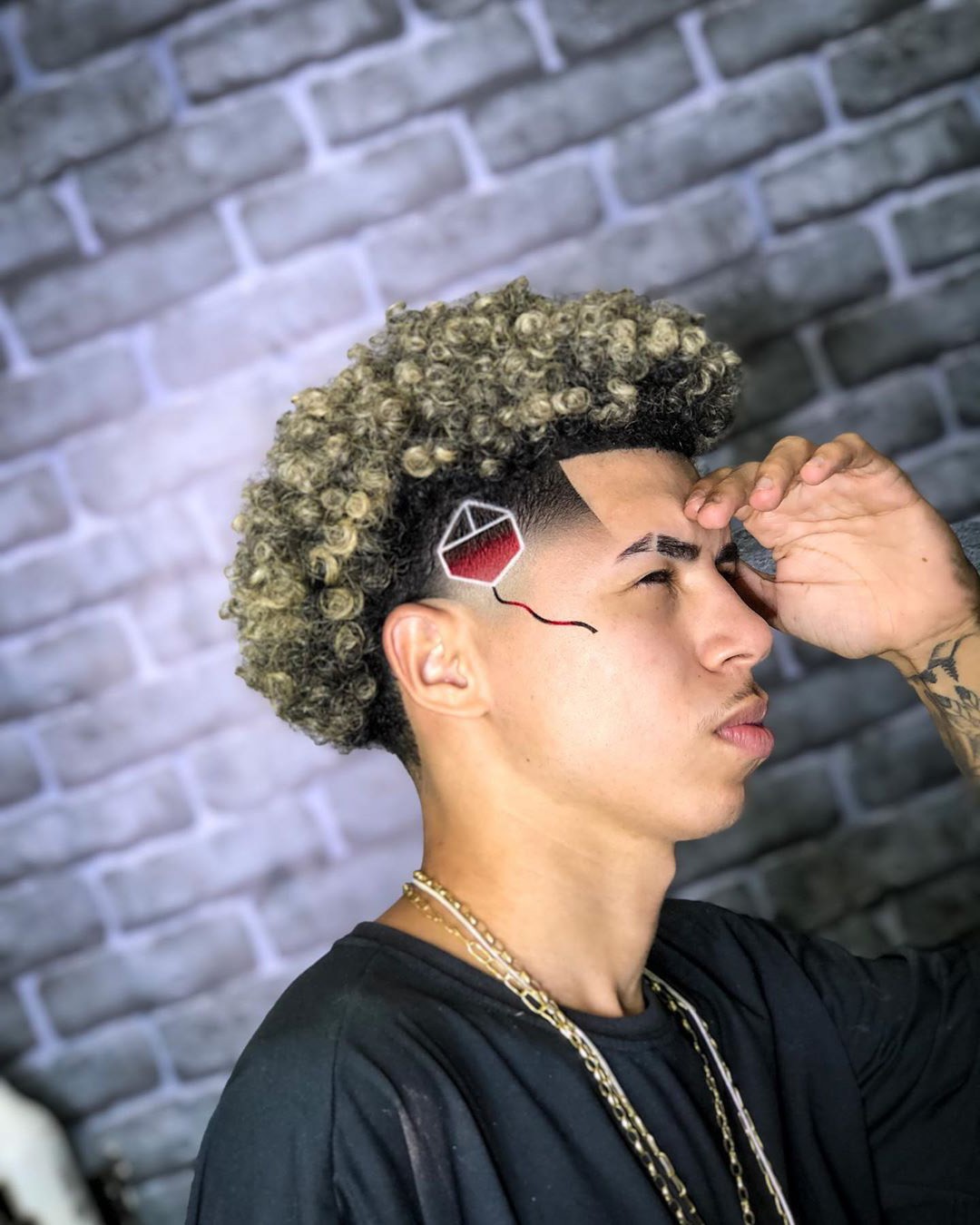 ---
Temp Fade with Dreads
Do you like the guy in the pic? He has a temp fade with dreads. Create this style for about 12 weeks and wear the coolest haircut ever that is easy to take care of. The period can vary. You're the lucky one if your hair doesn't grow too quickly.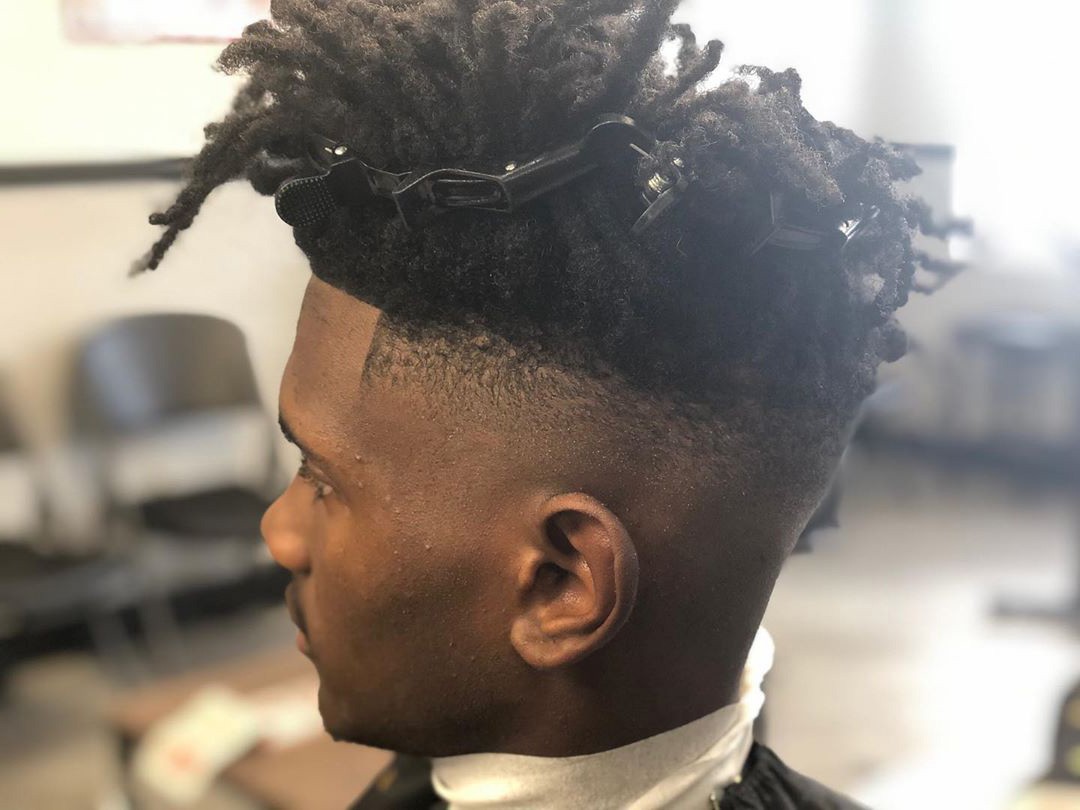 ---
Bald Temp Fade Haircut
A bald temp fade is the one you should keep every 3-4 weeks if you want when it looks tight. The period of how long you can wear it depends on how fast your hair will grow. Make it in the summer season, and you are guaranteed to have the most popular haircut in 2021.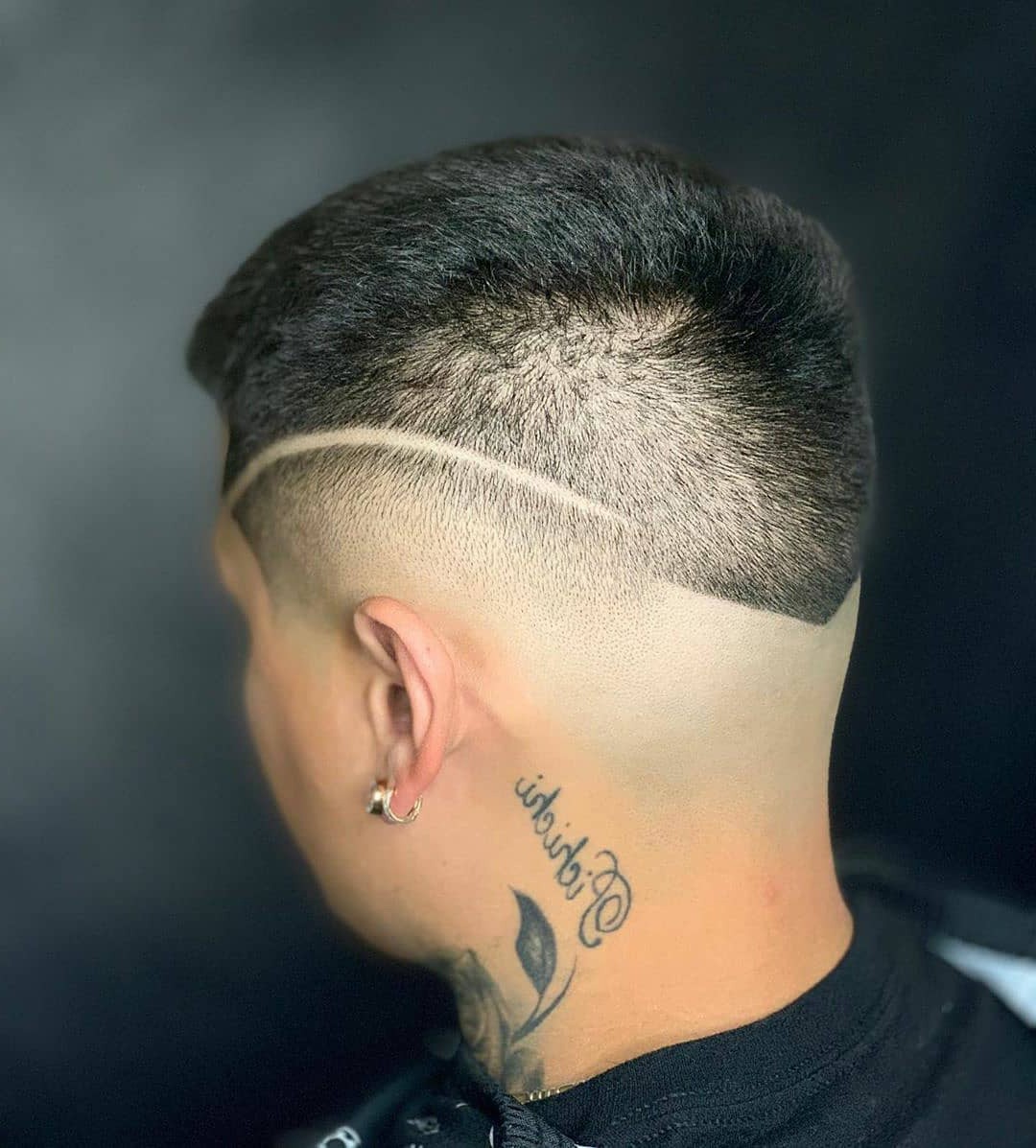 ---
Temp Fade with Part Side
A temp fade with part will help you to create an image of a creative personality. Want to highlight how unique you are? Then, pick this option as it demonstrates your approach to choosing styles. The part will emphasise your sense of taste.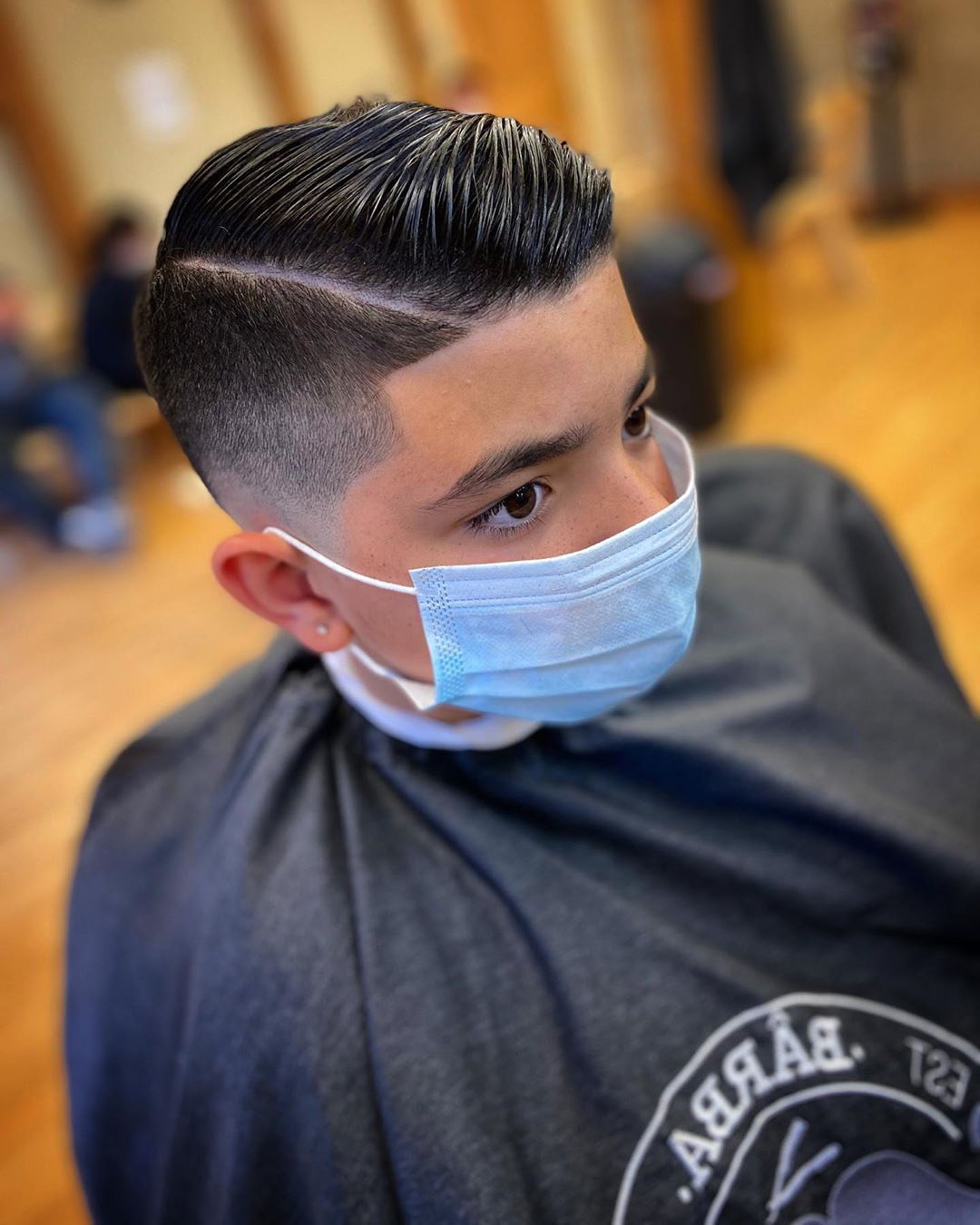 ---
Temple Fade for Black Men
A temple fade black man is a cool style for guys who aren't fans of a razor finish. Ask your barber to make it, and you'll see how your image will change. Try to take care of it to maintain it neat as long as possible.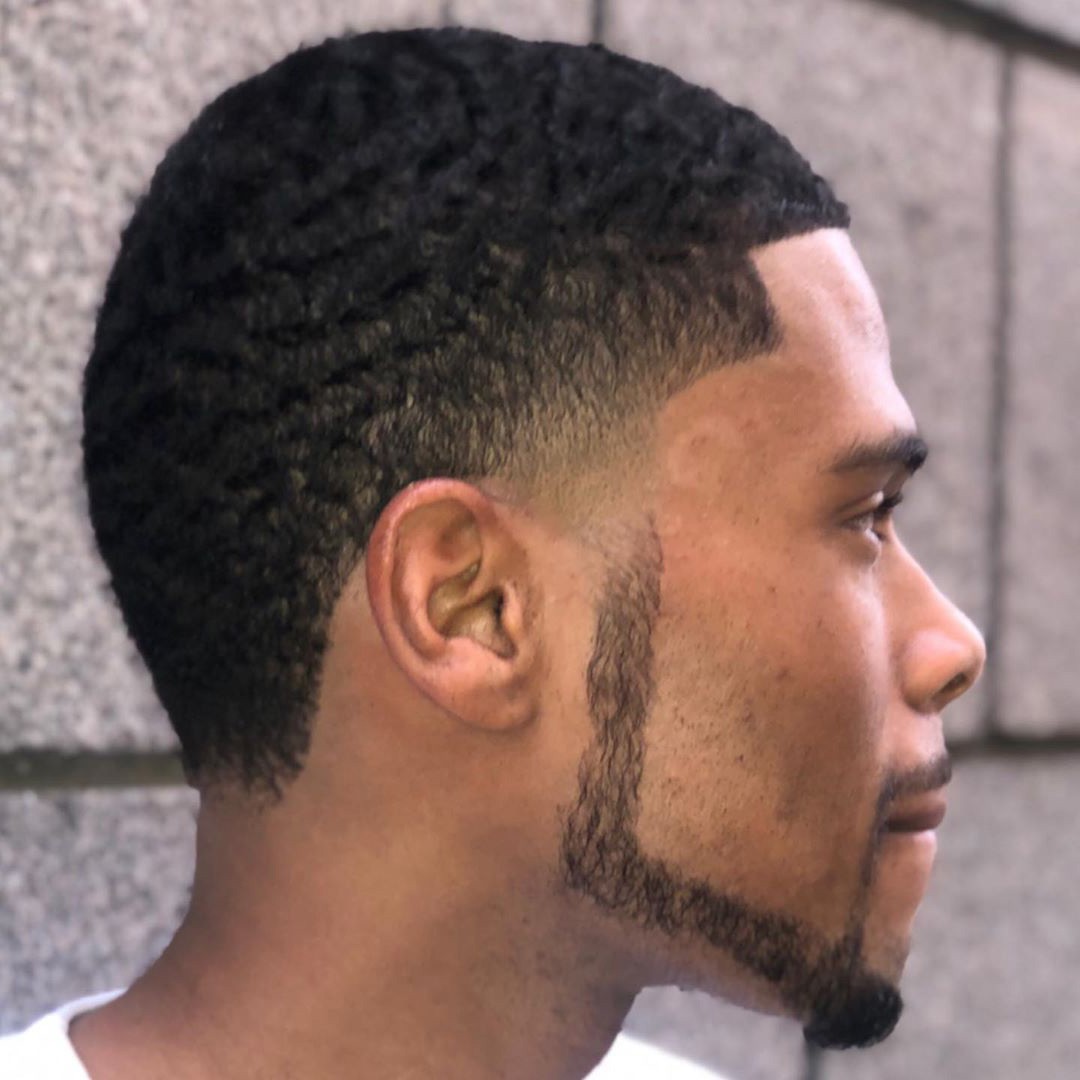 ---
Temple Fade + Mohawk
Is your aim to be in the center of attention? Then, don't look further than a temple fade Mohawk. You will hardly find the haircut that looks more impressive and attractive than this one. The faded variation looks much more interesting than just a classic Mohawk.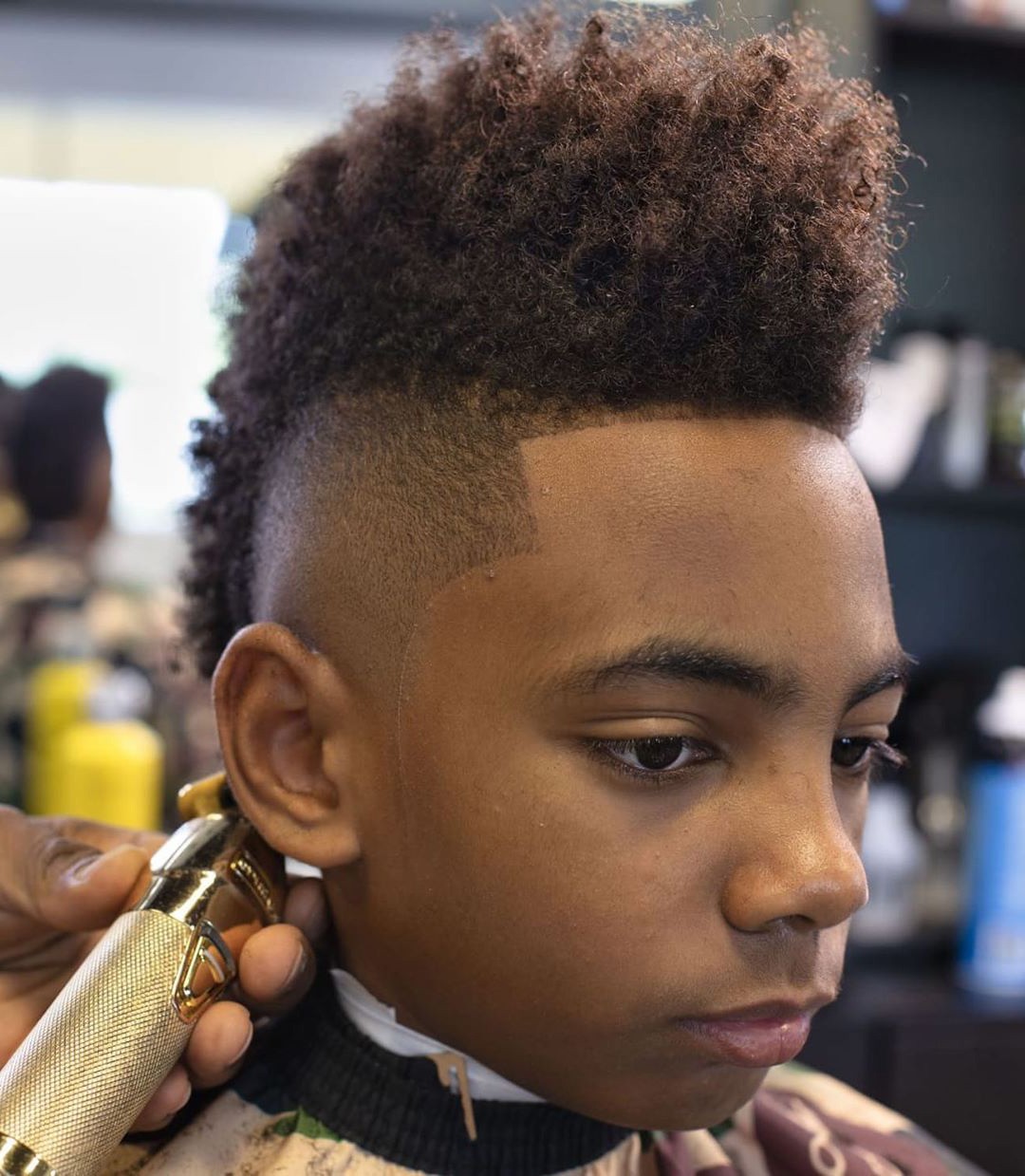 ---
Temp Fade + Design
Are you a man who likes to stand out? Create an unforgettable design that nobody else will have. Of course, you can choose among the most common temp fade designs, but it is up to you to use all your fantasy and create a unique style and make every passer-by stare at your hairstyle.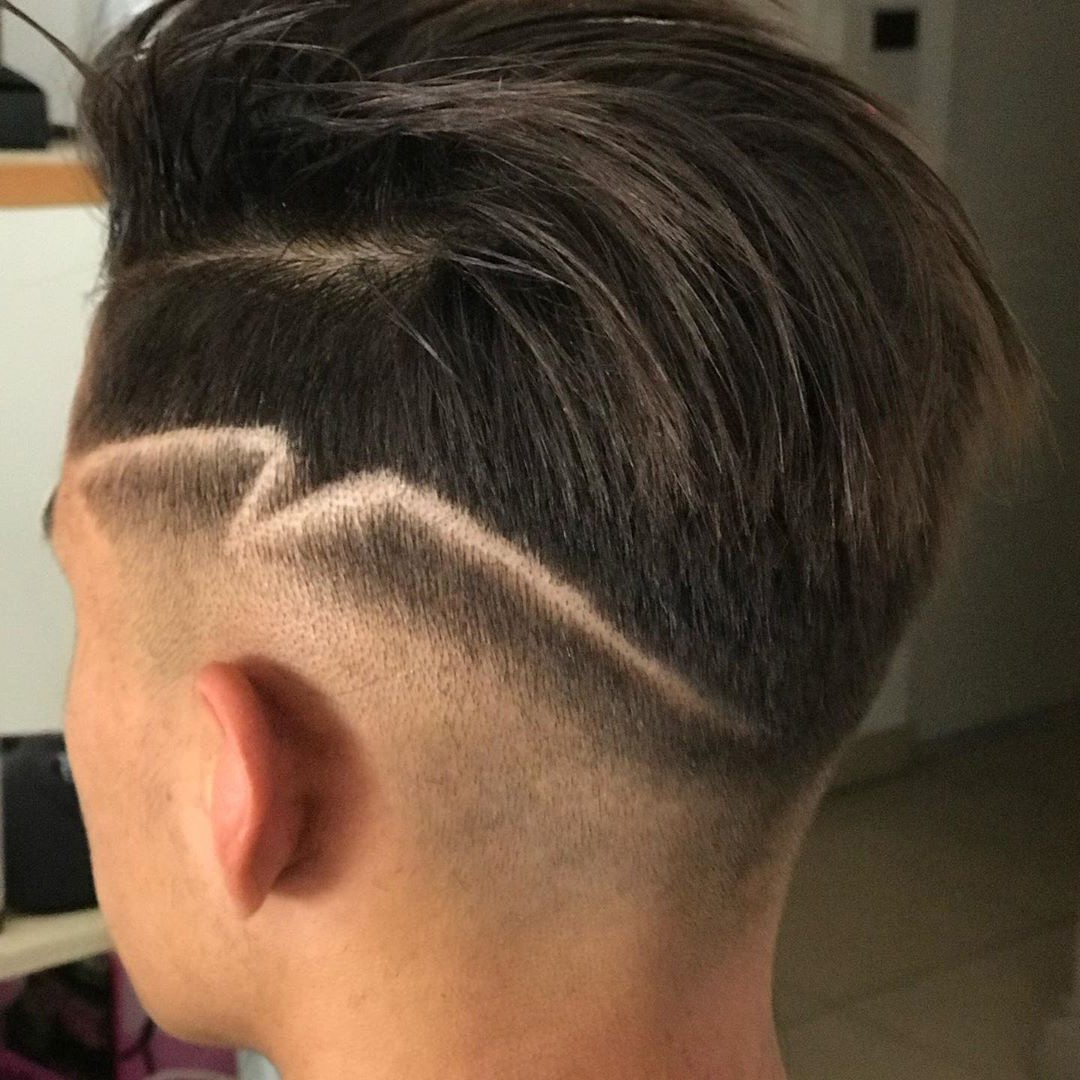 ---
Temp Fade for White Guys
A temp fade for a white guy is the best option to choose from. It helps to make an accent on the impressiveness and individuality. It's one of the freshest styles for everyone searching for a new excellent haircut that is easy to do.
---
Temp Fade with Beard
A temp fade with beard is one of the options that deserves special attention. It helps to create a solid image of a strong, self-confident man who knows what he wants and how to achieve all the goals. Is this about you? Then, don't hesitate to create an image like this.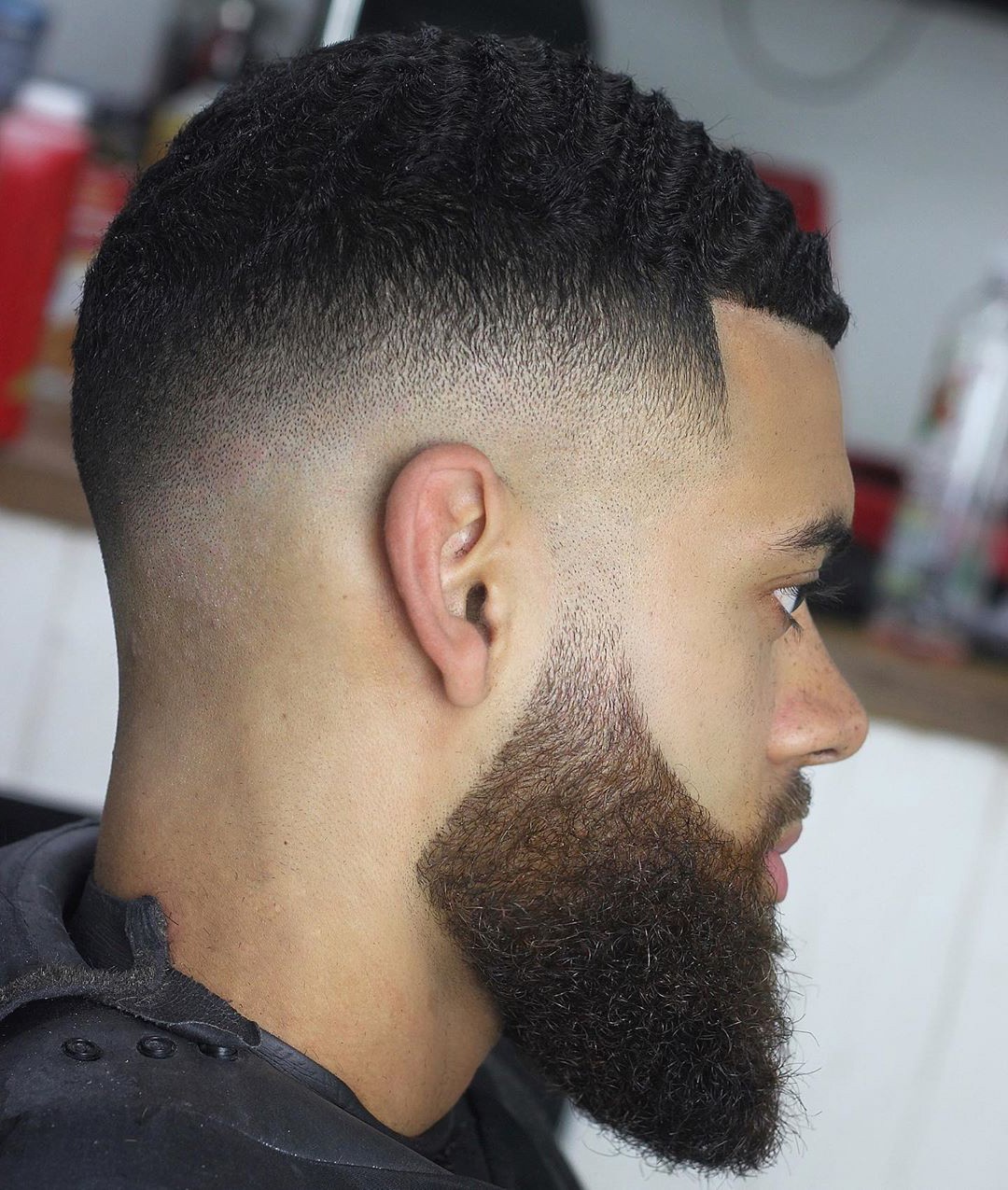 ---
Temple Taper Fade Haircut
A temple taper fade is gaining popularity this year. Are there any reasons why so many guys give preference to this haircut? Just look at the pic, and you won't have any doubts. Can you see a line around male temples? It looks cool, doesn't it?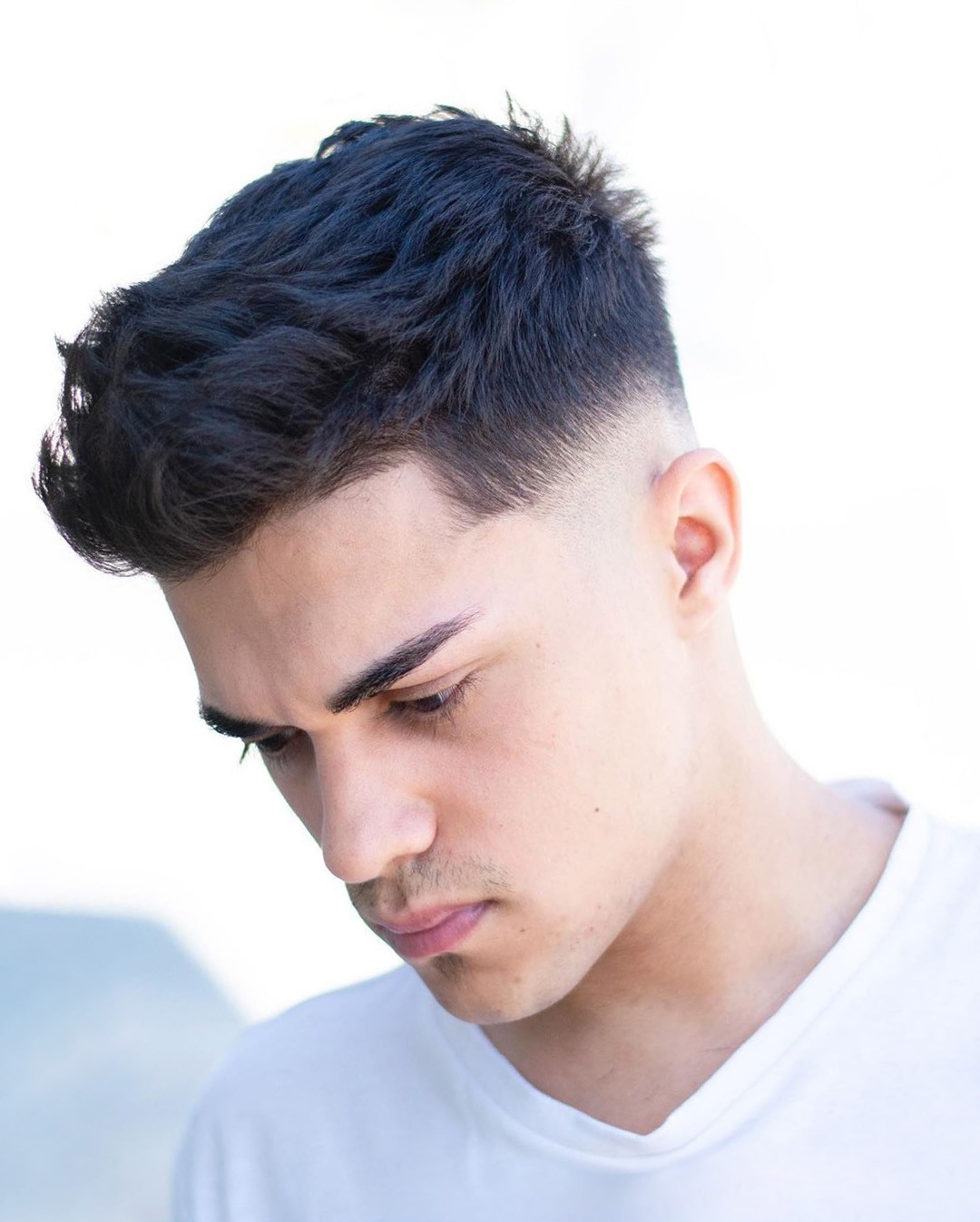 ---
Temp Fade with Braids
A temp fade with braids deserves male attention as well. It's a haircut for those who like wearing casual clothes and stand out with something in their appearance. Choose the braided variation you like most and look like a celebrity. It's the style that allows you to keep the hair length on the level you like most.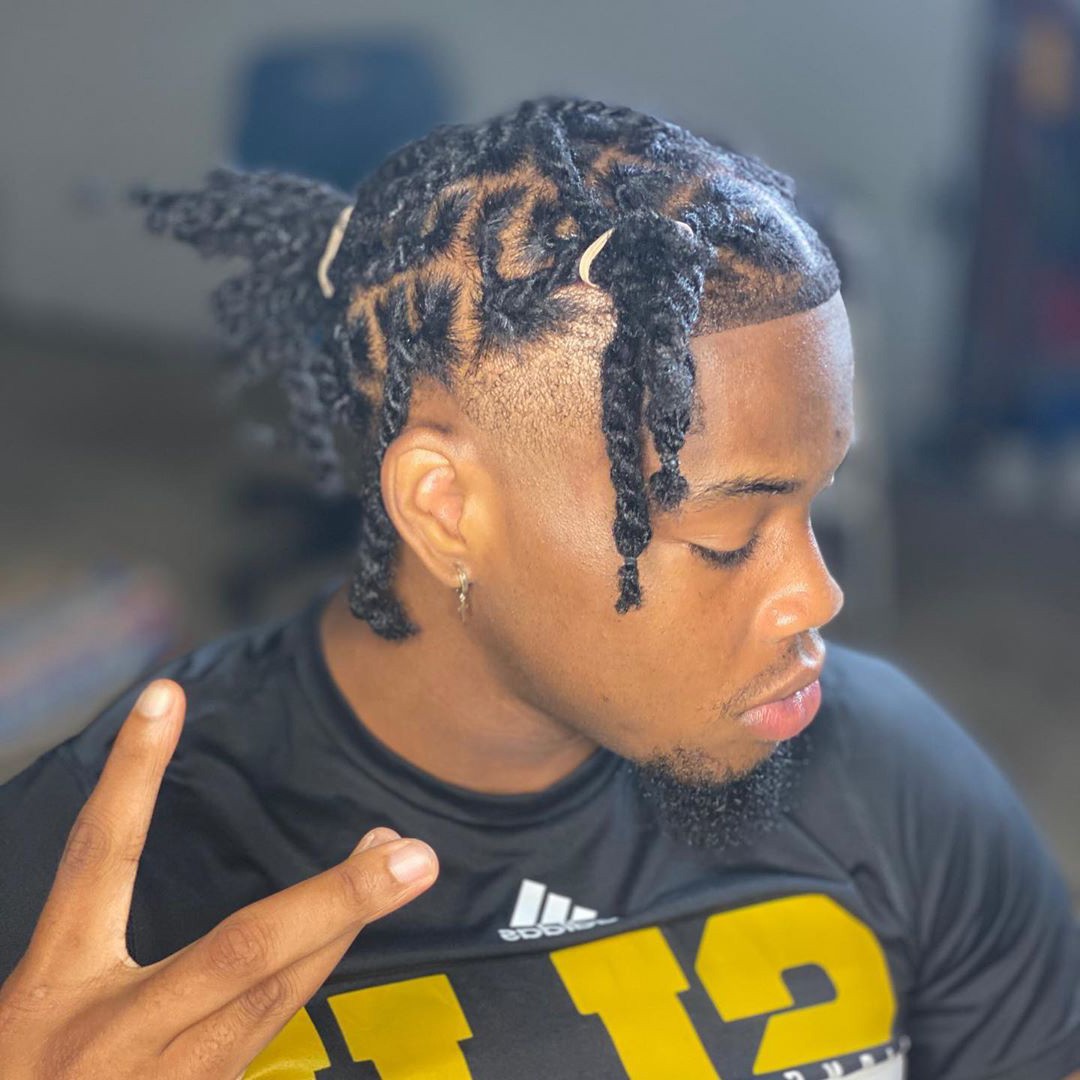 ---
Temple Fade Hairstyle
A temple fade hairstyle is the one that suits young guys and mature men. It looks fashionable, but at the same time, it can be work in the office and on any special occasion. Make your hair shorter closer to the temples and create a new effect.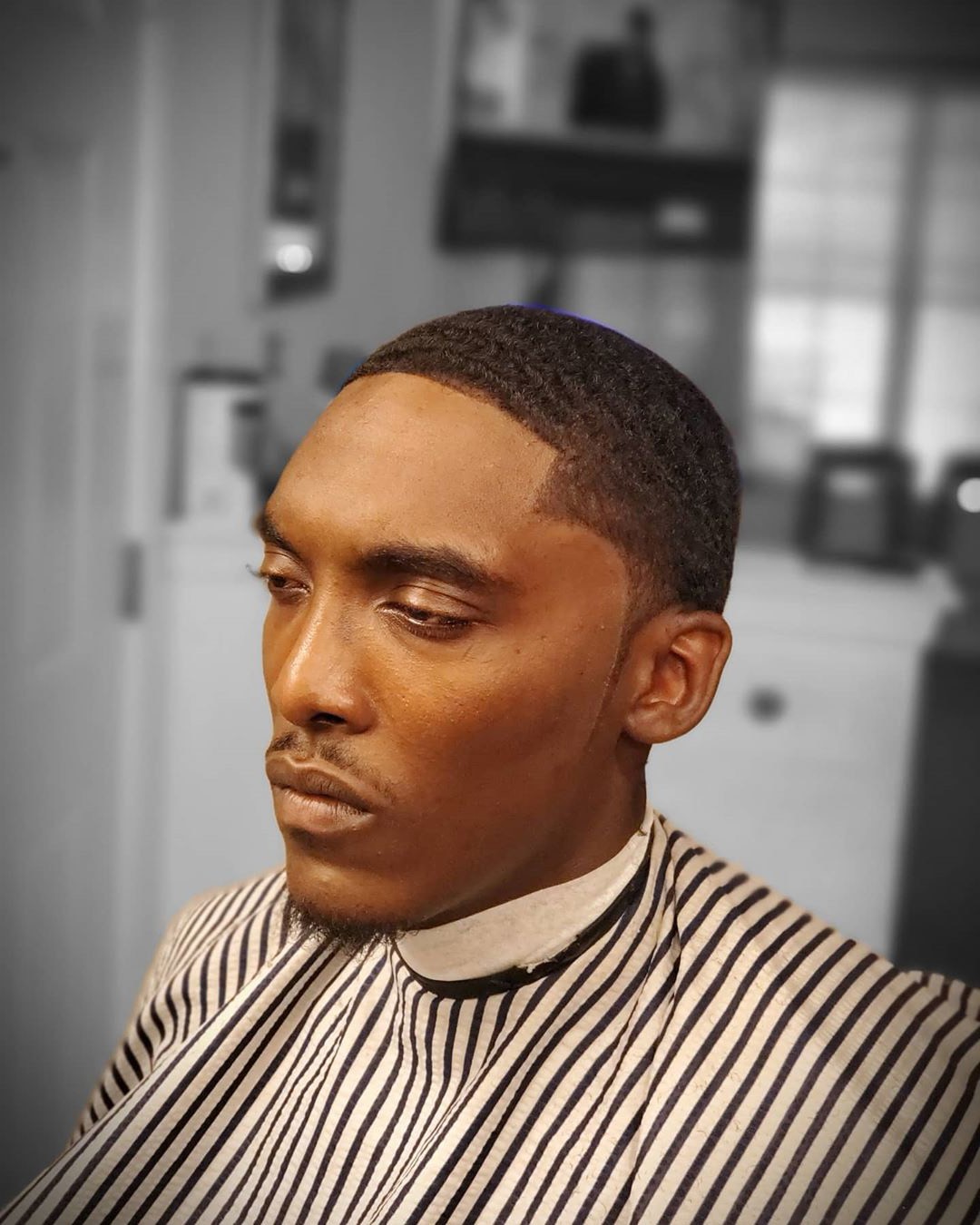 ---
Mid Temp Fade Haircut
A mid temp fade has many fans. The hair is cut shorter, starting from the middle of the head, which creates a fantastic look. Want to be in the center of attention at the university or work? All the ladies will pay attention to your original hairstyle.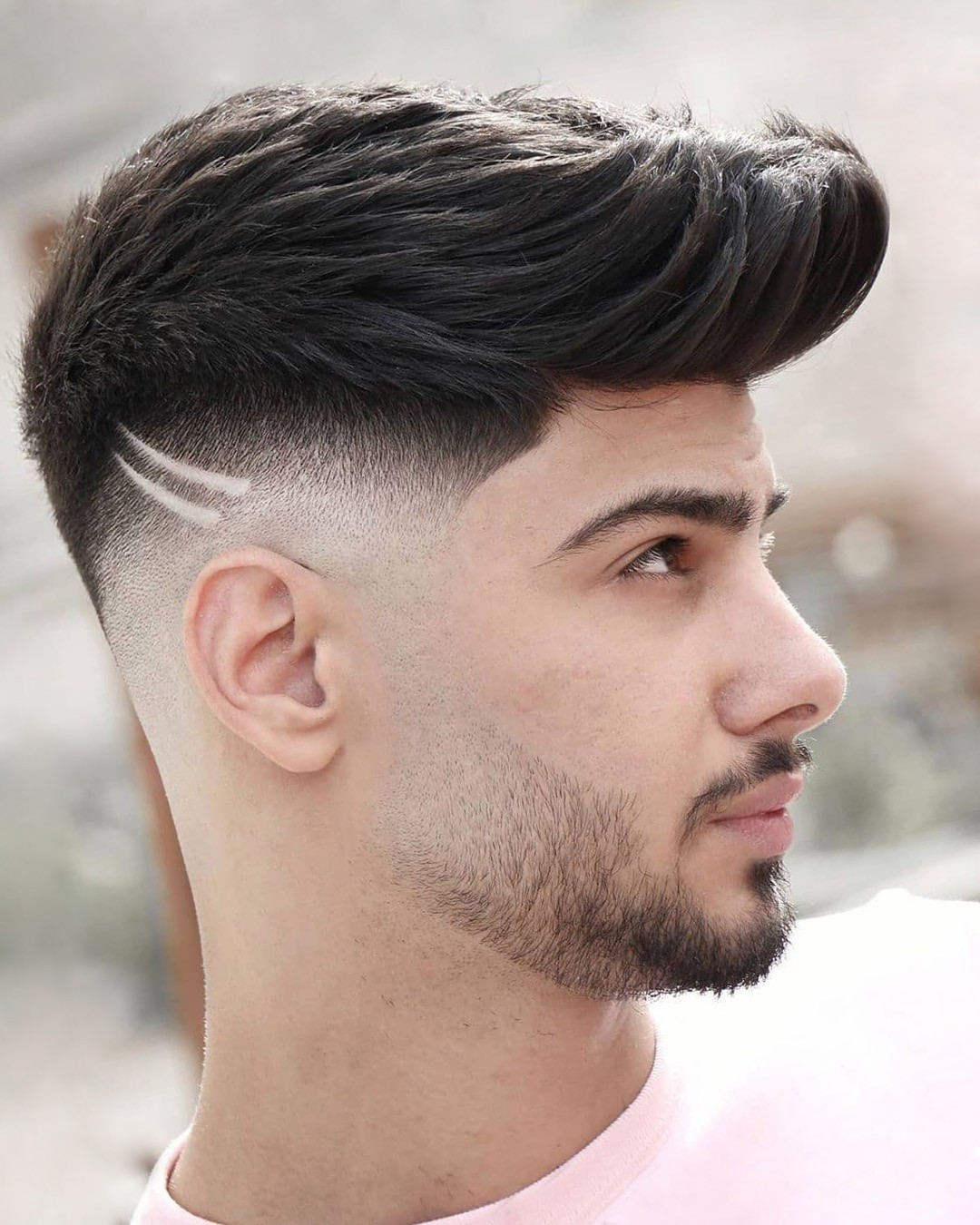 ---
Nappy Temp Fade Haircut
A nappy temp fade is a style with the hair length that becomes shorter several cms above the temples. It's an excellent style for men of different ages. Choose it whenever you need to make an impression of a cool guy.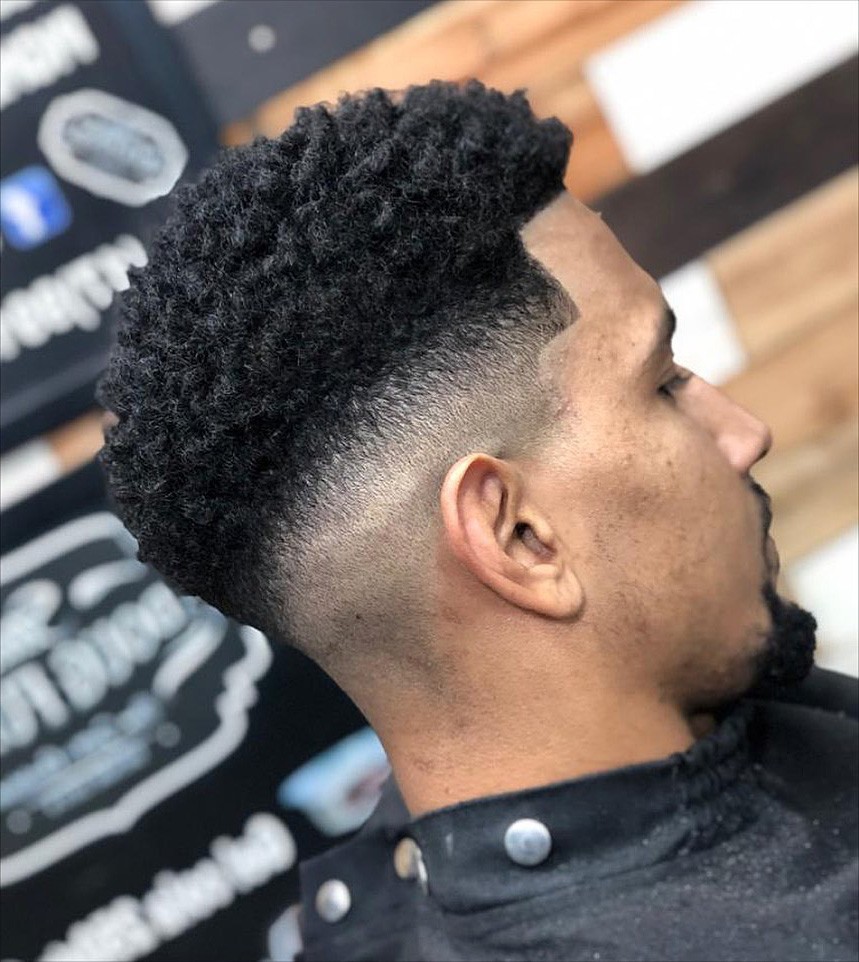 ---
Temp Fade + Short Hair
A temp fade short hair is the versatile style for everyday wear and any season. You don't need too much time to style it daily. The short hair looks cool in combination with the longer hair on the top.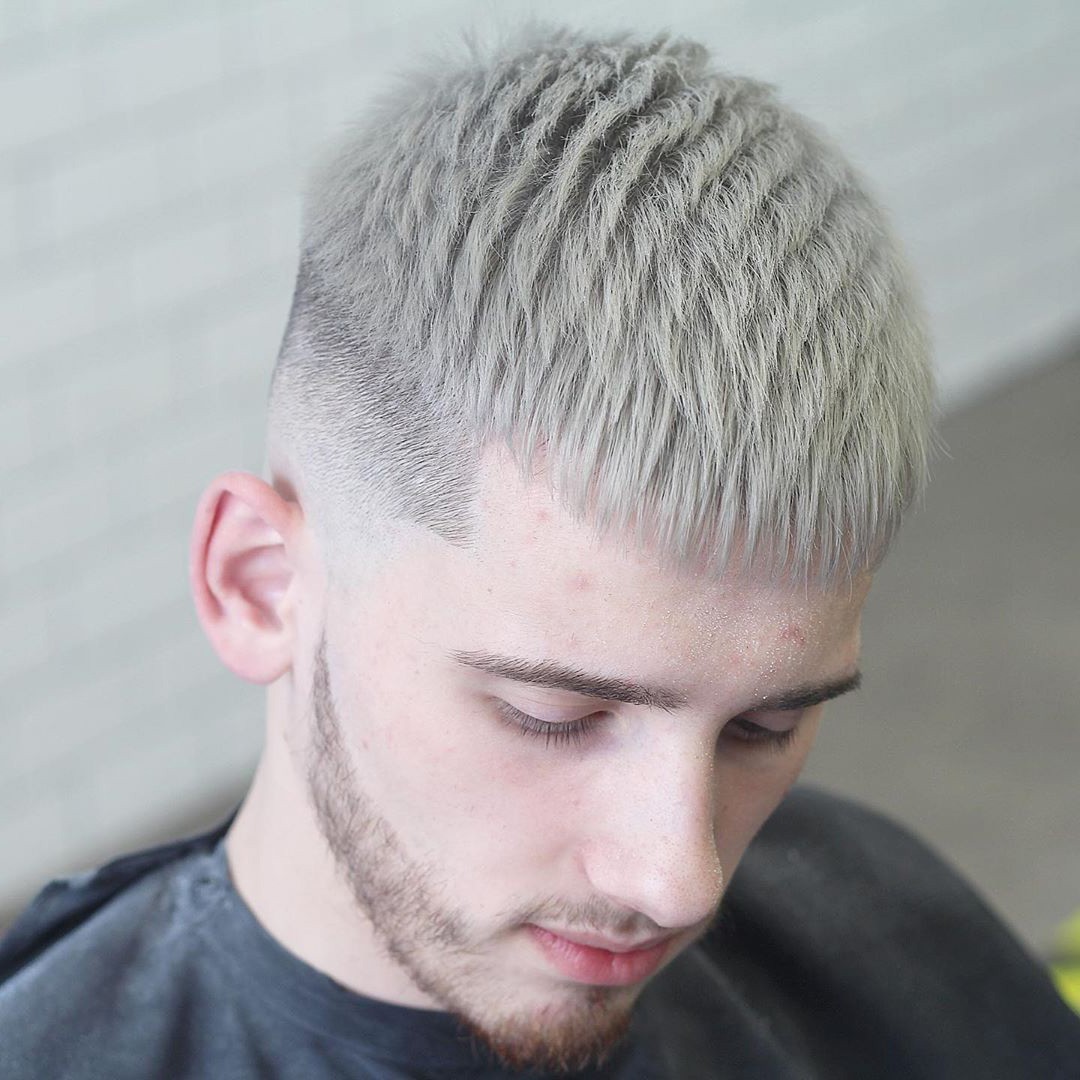 ---
Temp Fade + Twists
Temp fade twist will suit Afro-Americans most. But if you have the hair type that allows making twists, you are the lucky one. Twists add some originality to the standard temple haircut and make it trendy and the one you'd like to do for yourself.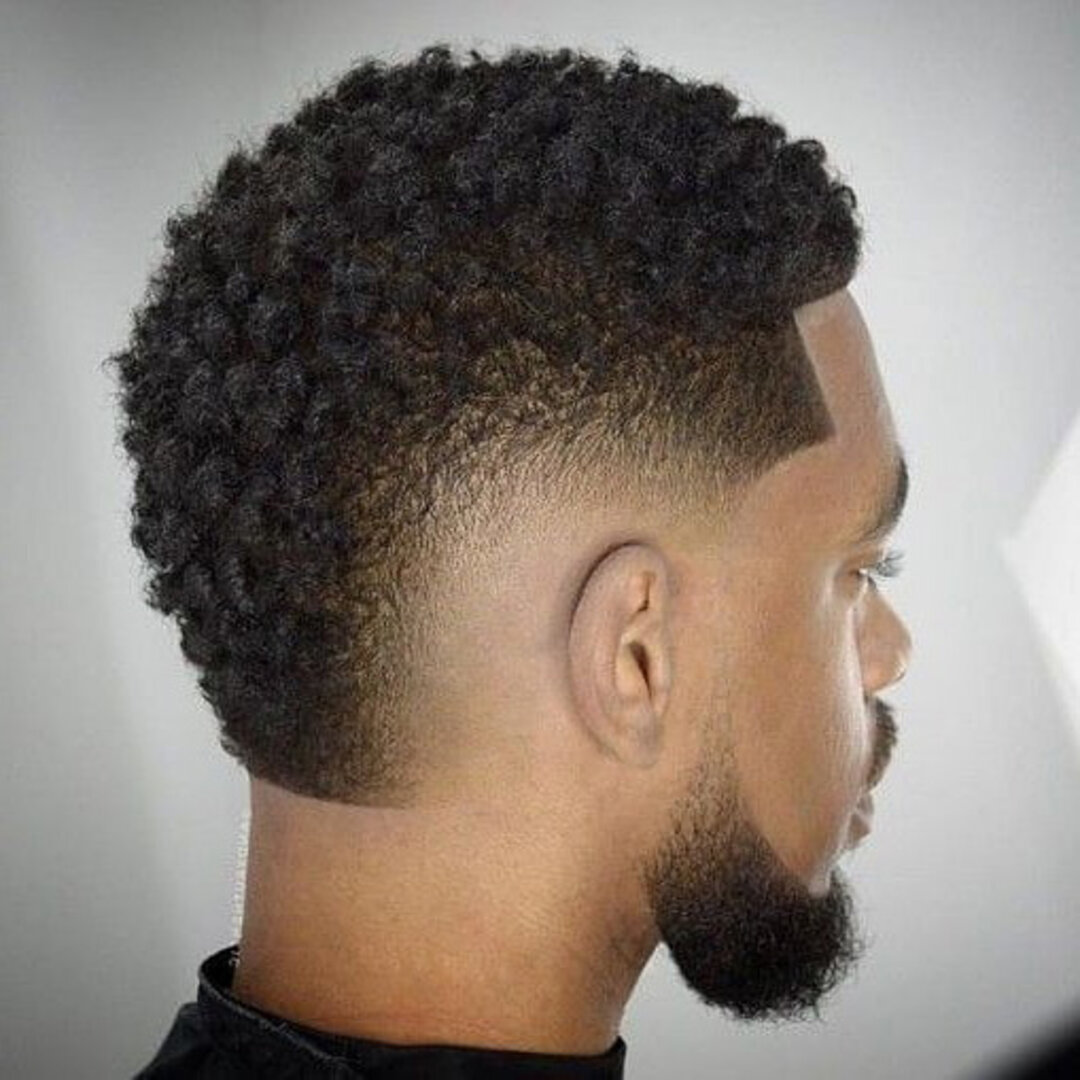 ---
High Top + Temp Fade
A high top temp fade is an excellent alternative to a simple faded look. Make the hair shorter, starting higher, and you'll see how this haircut will change your image for the better. If you want to have a neat look, you should be prepared to go to the barber every 2-3 weeks.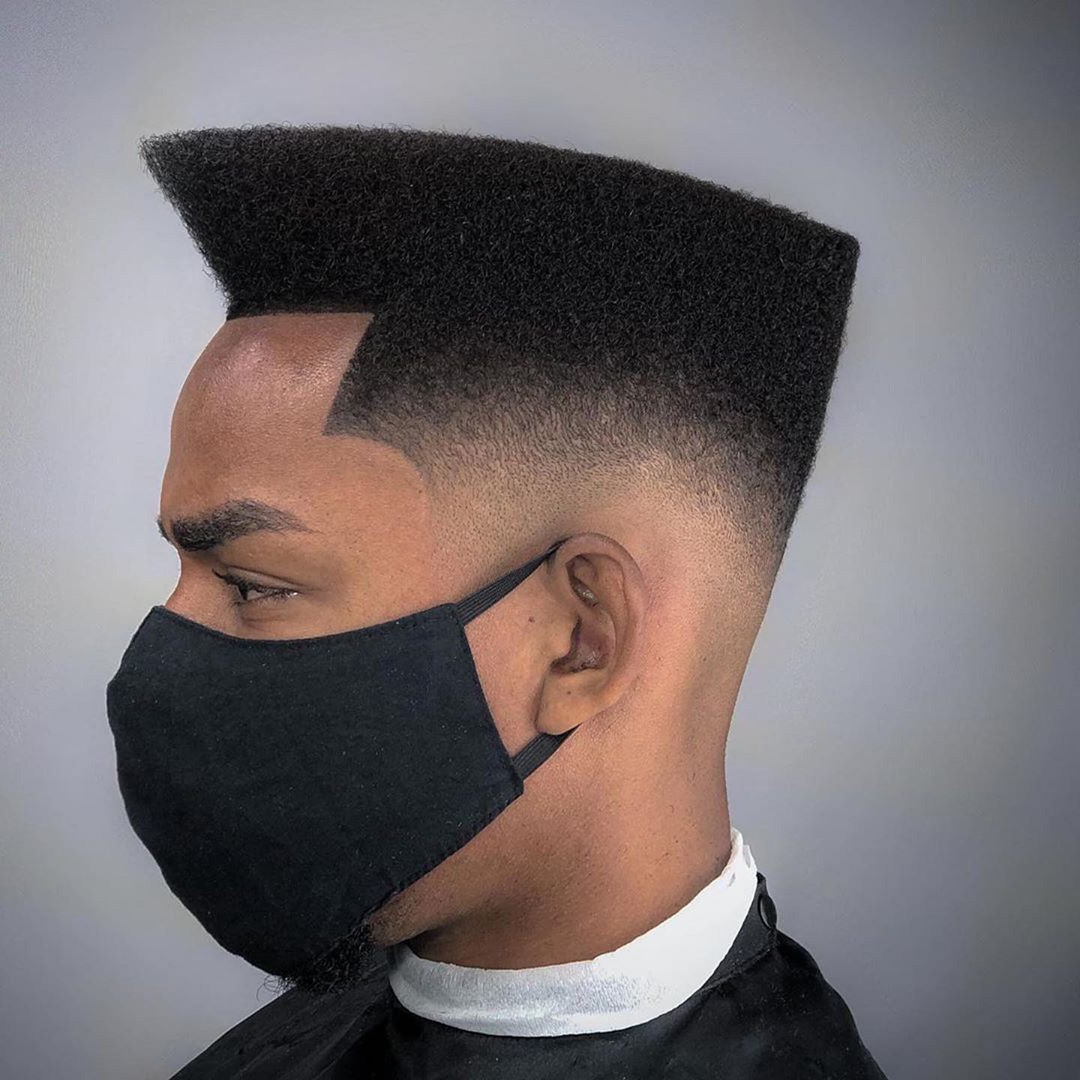 ---
Temple Fade Haircut + Black Hair
A temple fade haircut black is an excellent choice for Afro-Americans. This haircut refers to trendy male styles of 2021. Thanks to its impressive line between the hair length on the top of the head and the shorter hair closer to the temples, it looks excellent.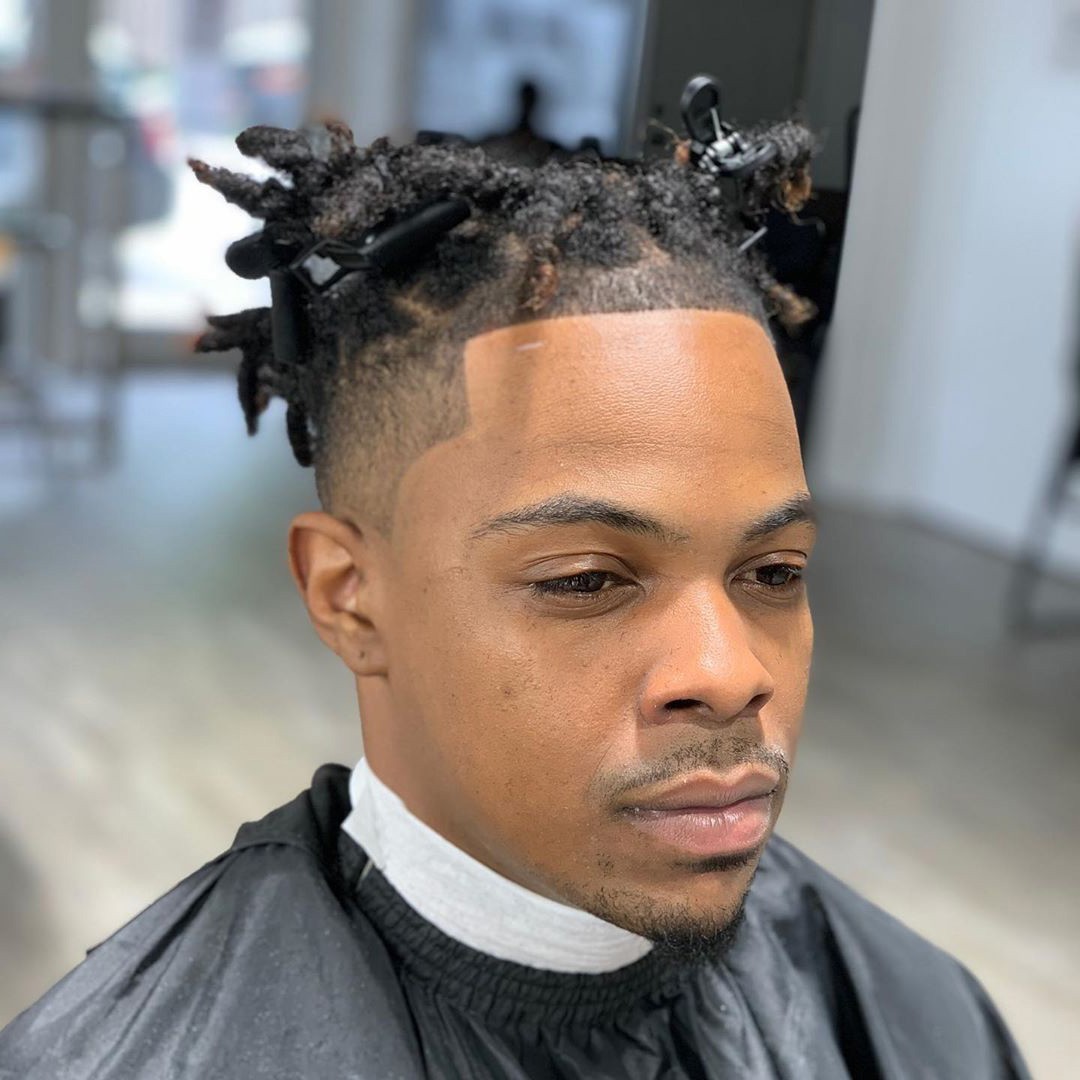 ---
Long Hair + Temp Fade
A long hair temp fade is a cool style for you if you like when there is more hair left. You shouldn't part with your hair if you don't want to – creating a nice look is possible with a new faded touch.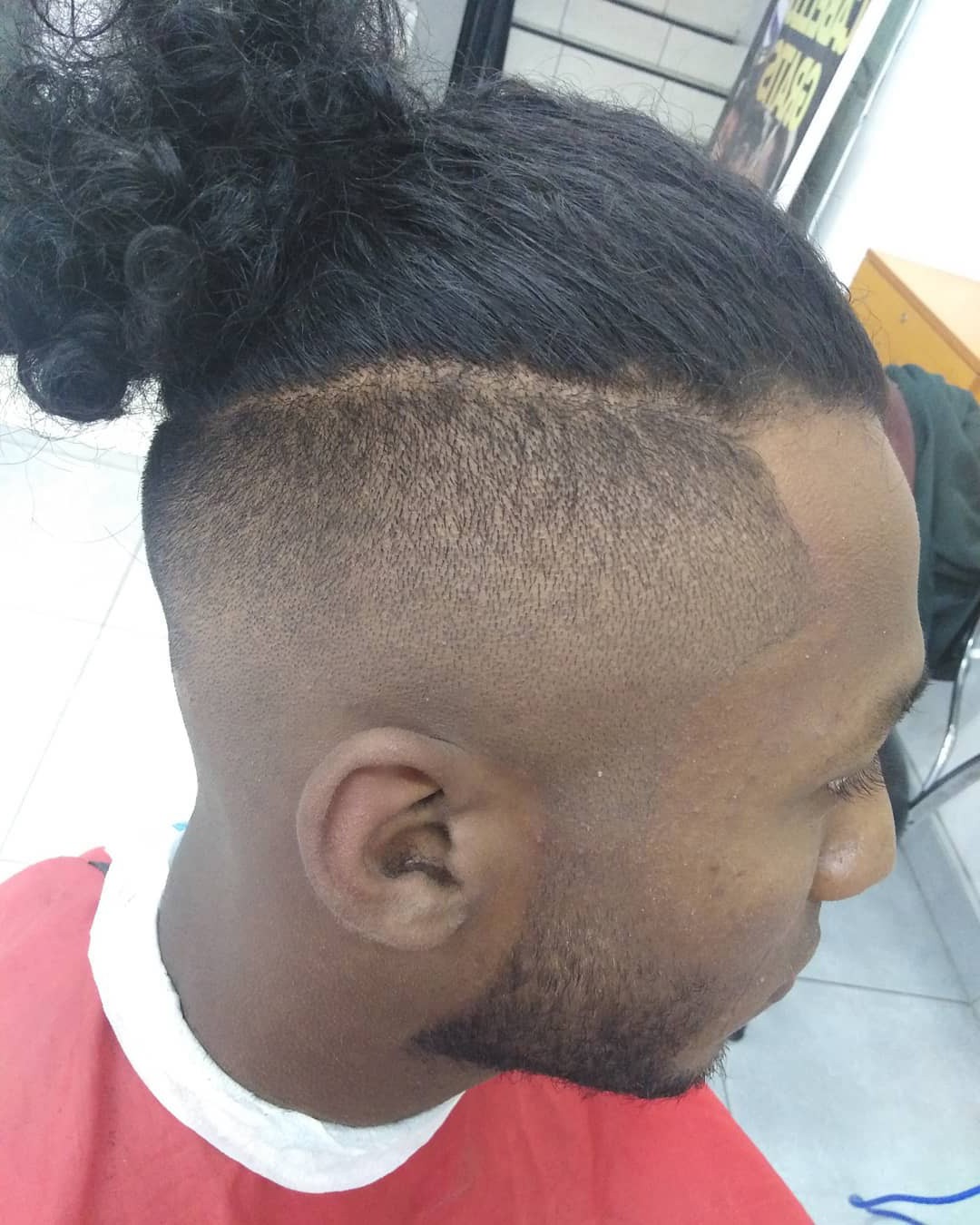 ---
Shadow Temp Fade Haircut
What makes a shadow temp fade different from other styles? It has one unique feature – the line between the hair isn't as visible as in other types of faded styles. Choose the haircut with a light transition if you want to change your image but not radical.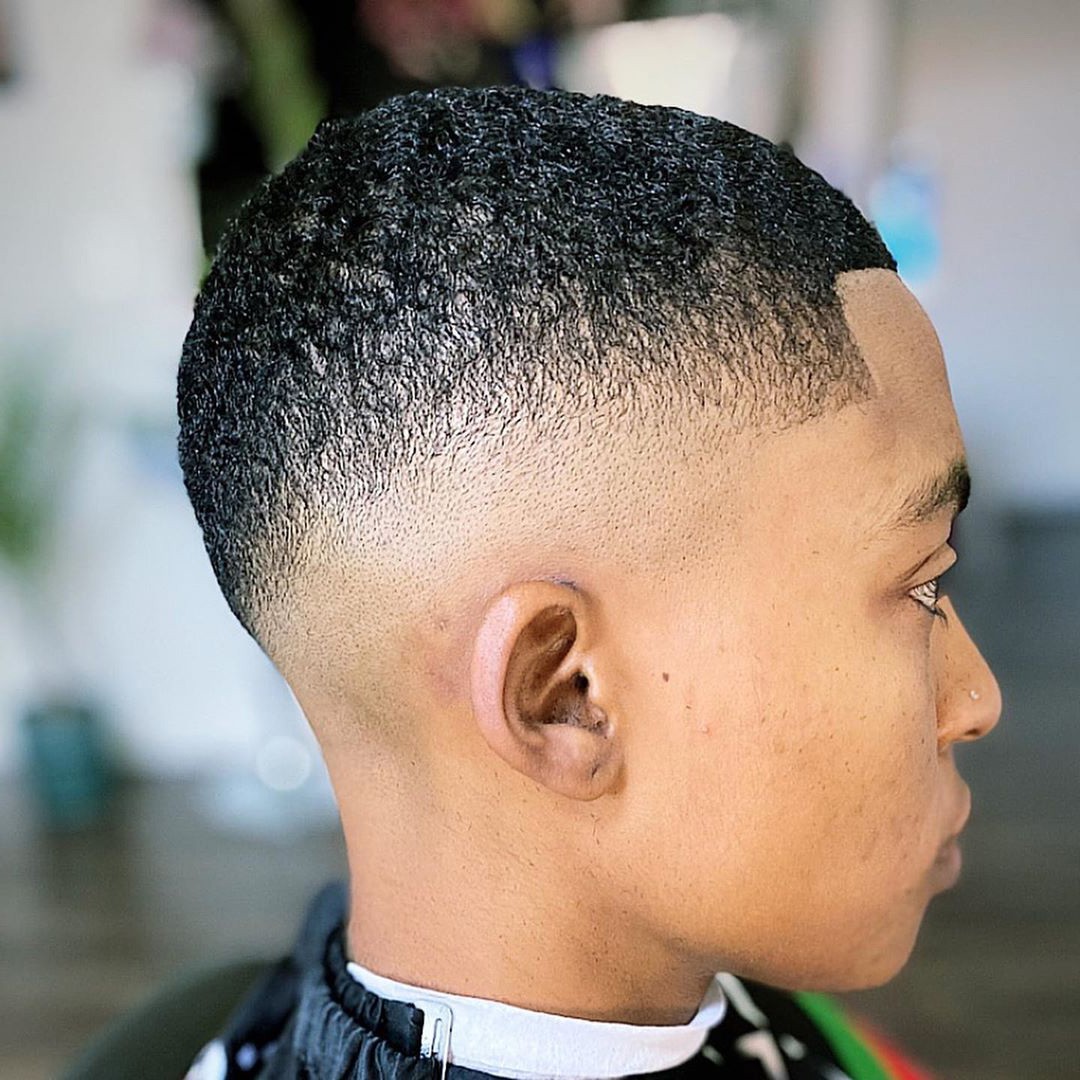 ---
Box Temp Fade Haircut
A box temp fade is one of the most common haircuts we can see now. The barber cuts hair only closer to temples, leaving the rest of the same length until the end of the neck. It looks trendy and stylish on both curly and straight hair.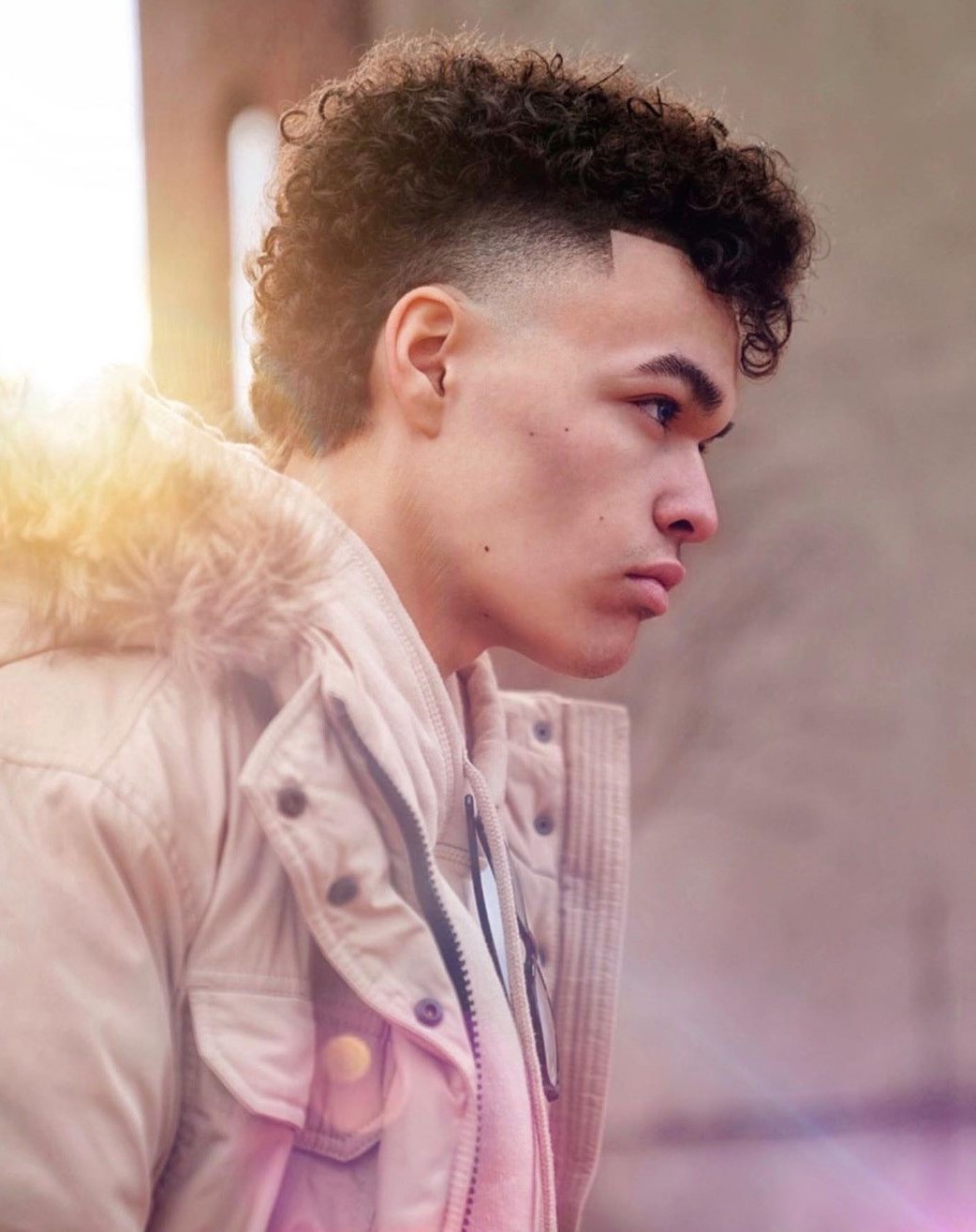 ---
Temp Fade Haircut with Sharp Line Up
A temp fade haircut with a sharp line up is a style for men who want to stand out. It's almost impossible to pass by and not be noticed by anyone if you have this style. The sharp transition is the reason why this style is one of the most original ideas.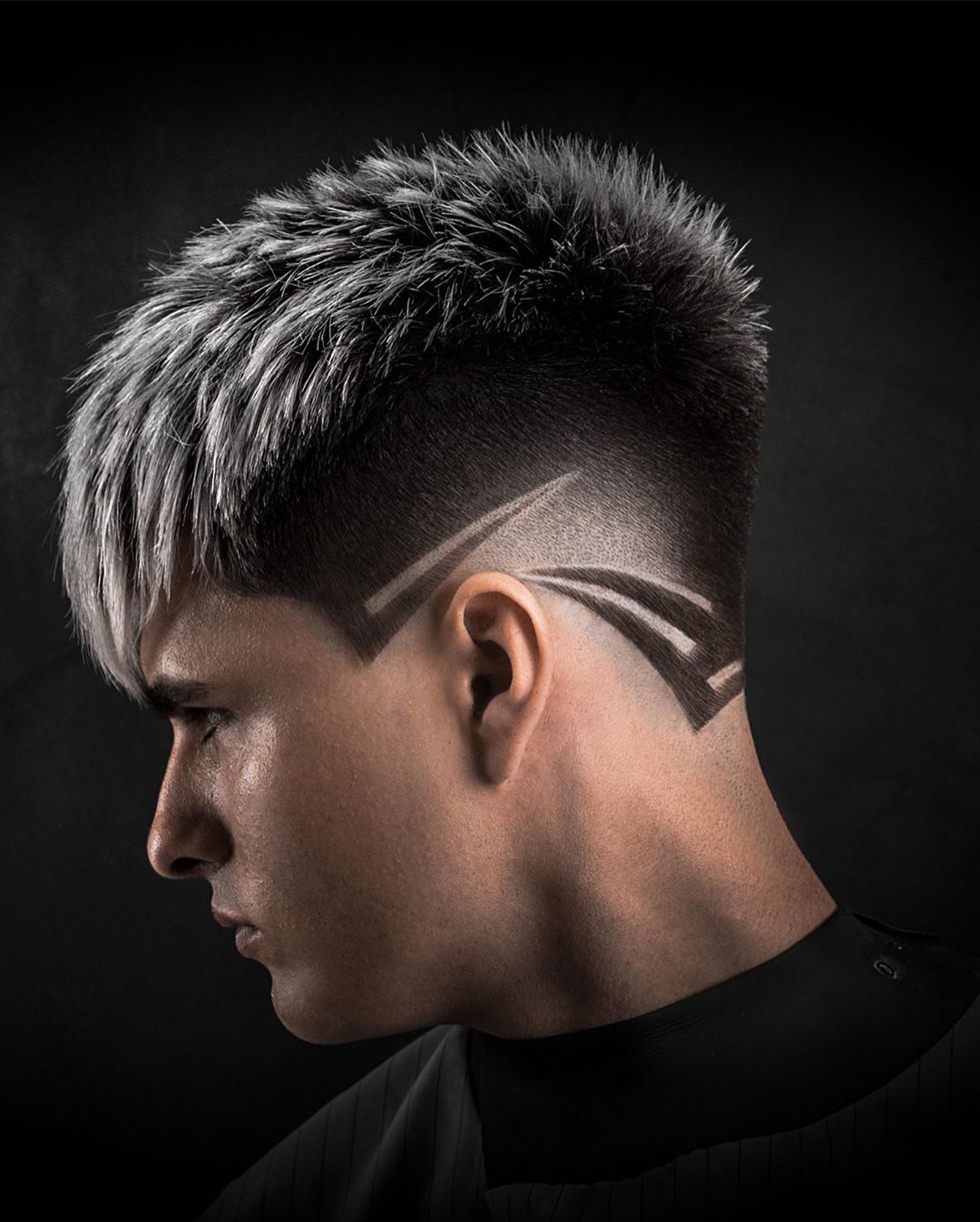 ---
Temple Fade + Comb Over
A temple fade comb over is one of the easiest styles to make. Just make a comb over and your current haircut will look completely different. Just choose the side you would like to comb over your hair and create a stylish look.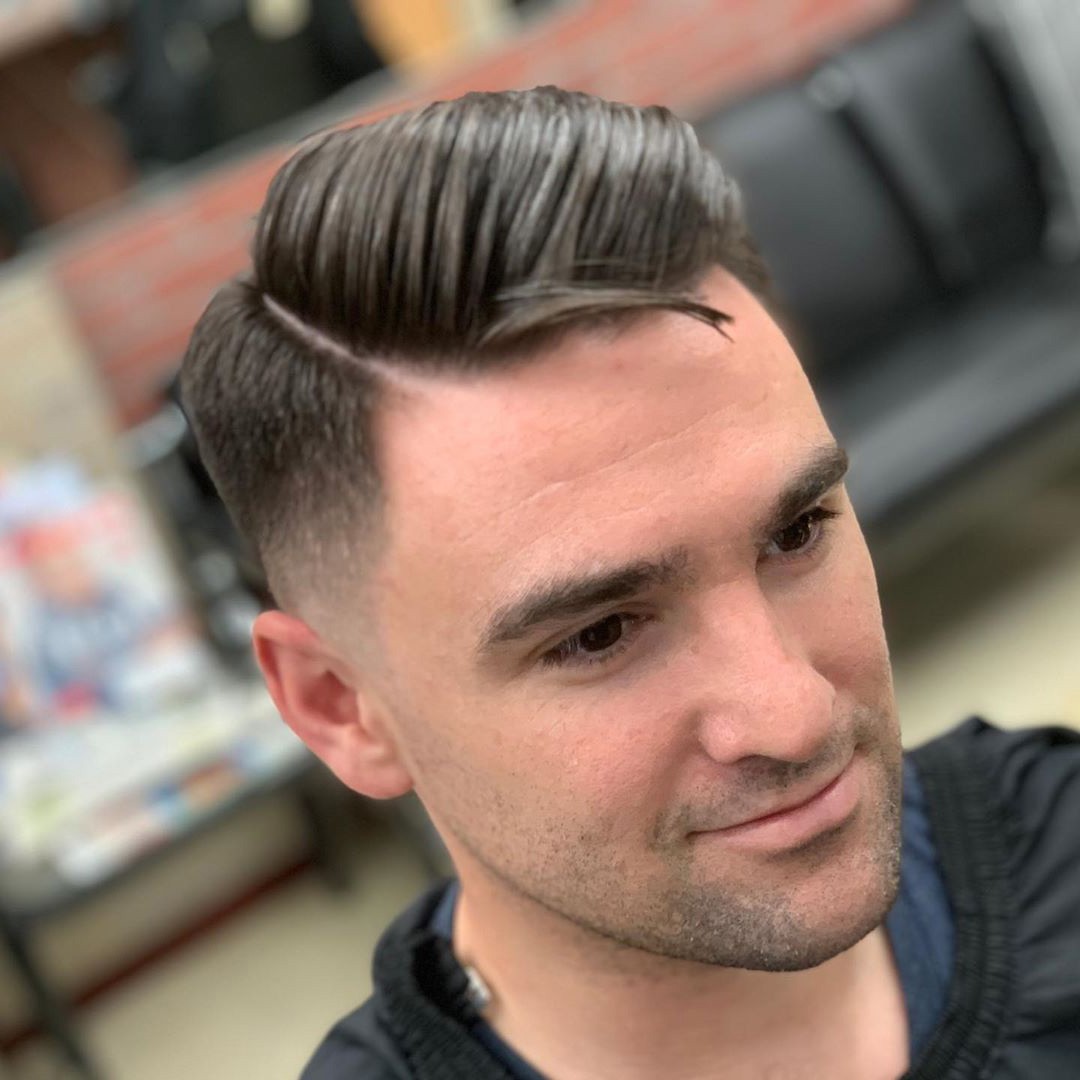 ---
Temp Fade on Toddler Boy
Temp fade on toddler will look cool. All young guys want to create an impressive image. The good idea is to create it since the boy is a toddler. Your son will look the most stylish boy at school if you take him to the barber's and choose one of the fade variations.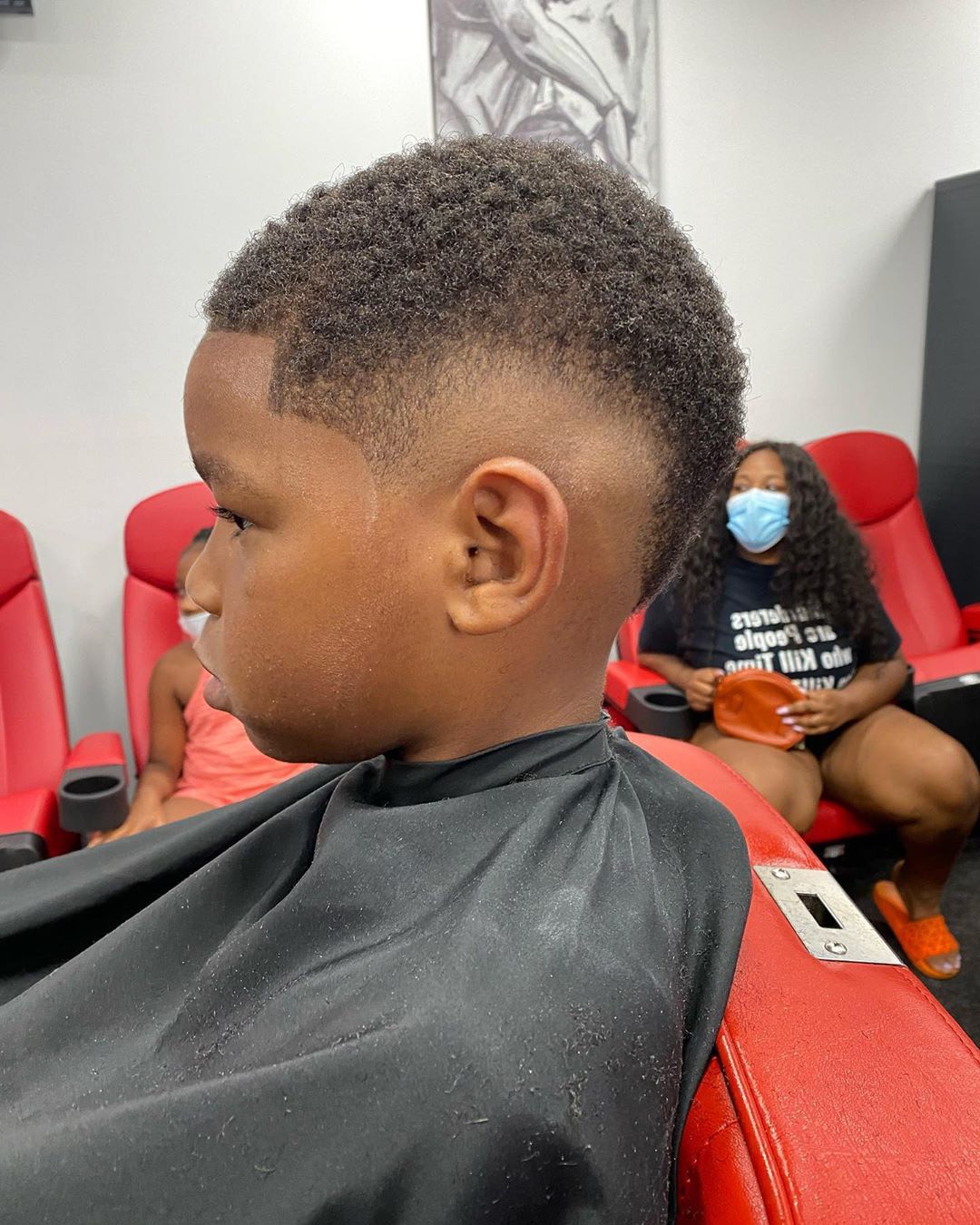 ---
Burst Temp Fade Haircut
Thanks to this style, your face will look more round. The burst temp fade is the style that is characterized by the presence of hair on the whole head except for the temples. The hairline goes down to the neck.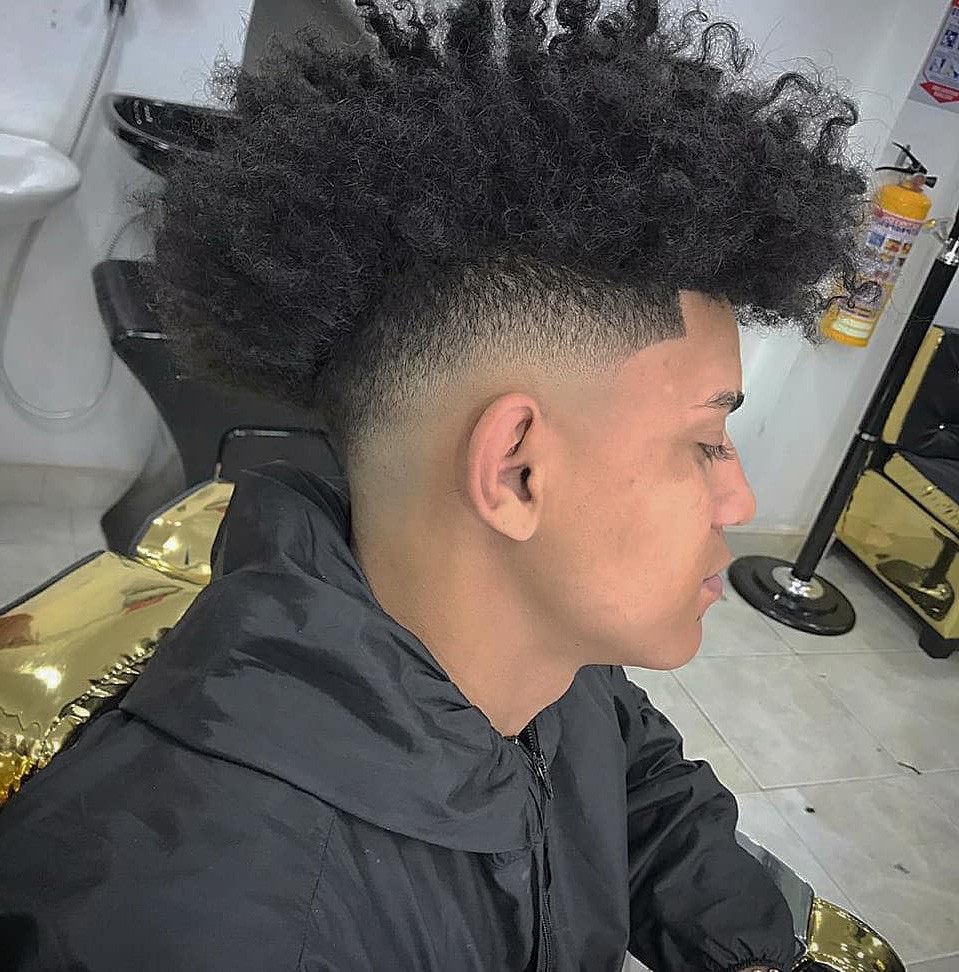 ---
Temple Fade + Slick Back
A temple fade slick back is one more relaxed and trendy haircut to pick. As you can see, this haircut for men refers to neat styles that look tight and suits official events perfectly. Want to create an original look? Don't look any further!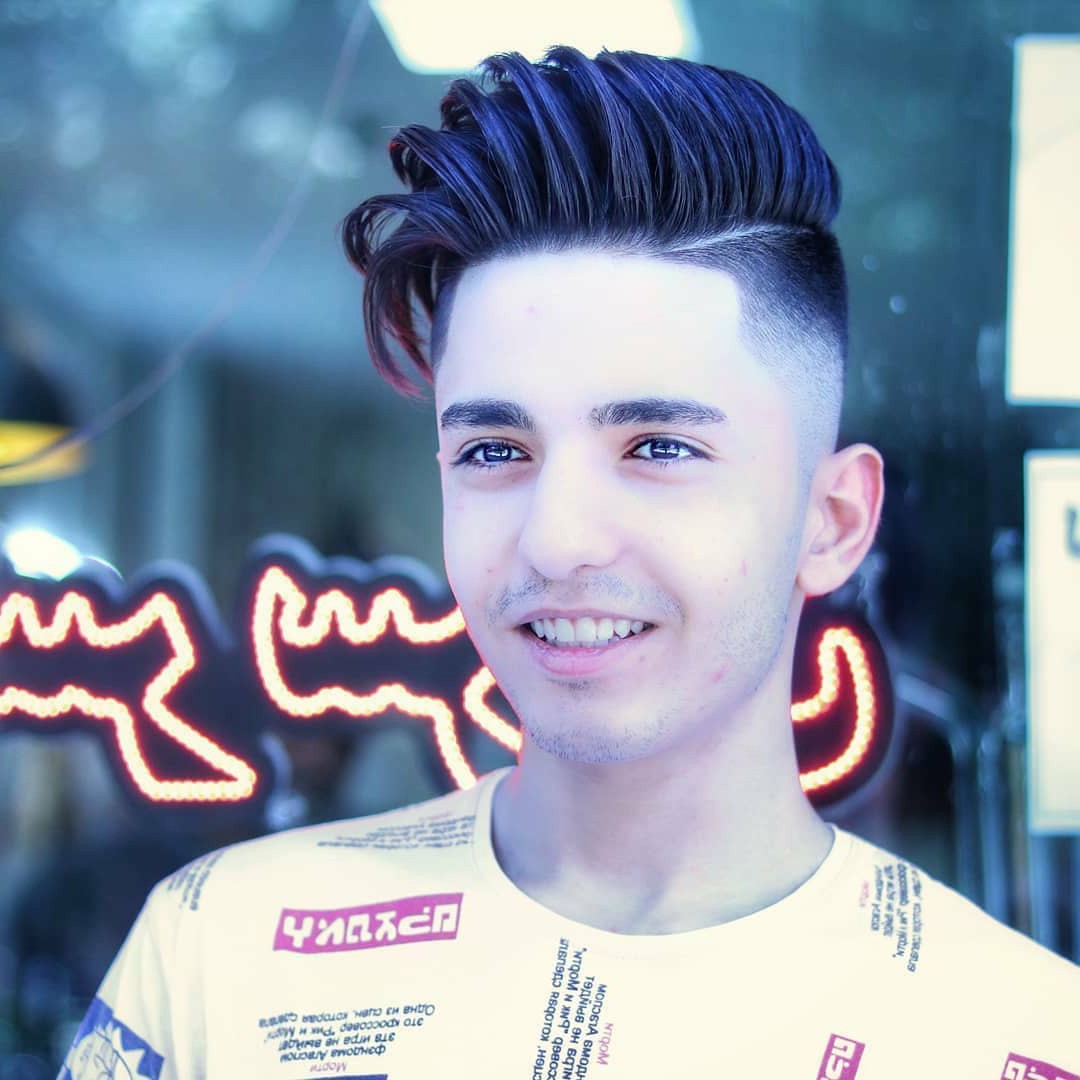 ---
Temp Fade + Spiky Hair
A temp fade spiky hair is the one you will like if you pursue the goal of standing out and changing your image. It looks fun and relaxed, but if you are a business person who rules the large company, you'd better choose the previous one. This style is perfect for those who don't need to wear according to a specific dress code.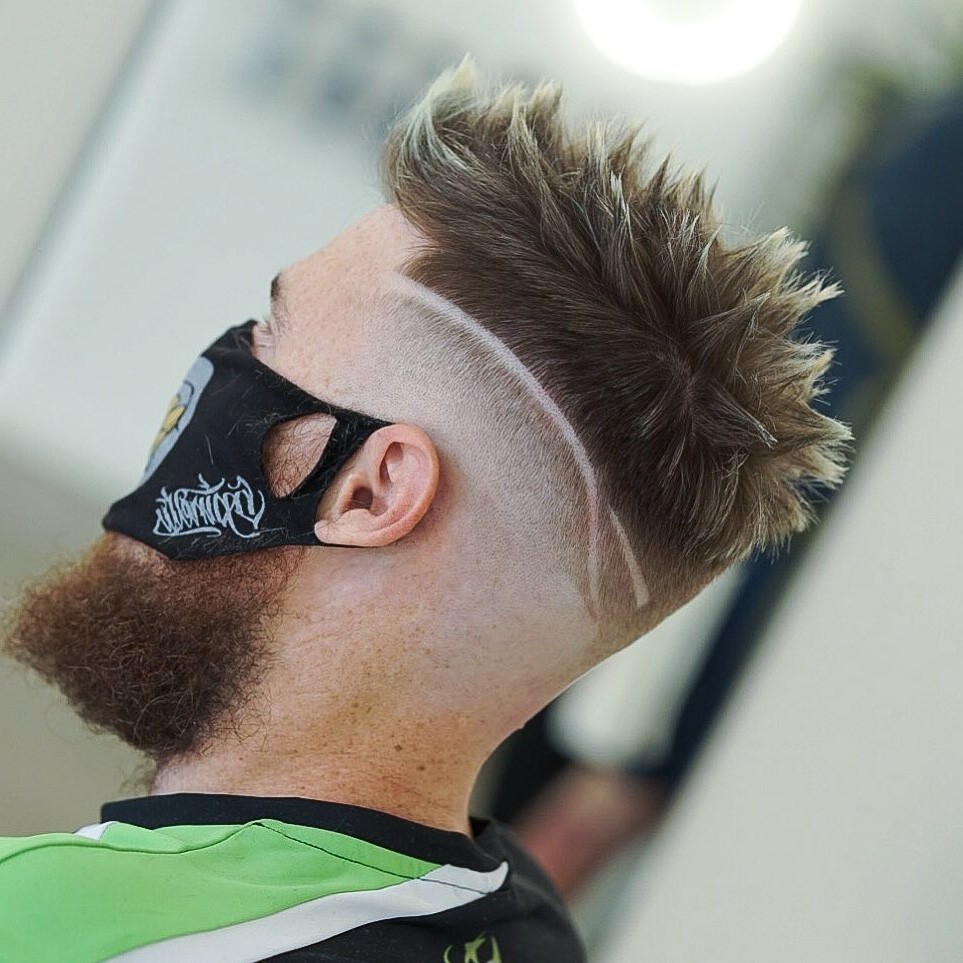 ---
Temple Fade + Crop
A temple fade crop is the last one in our collection, but this doesn't mean that it deserves less attention from your side. You can see the line around male temples – it's the main decoration of this haircut. It'll look even greater if you add some design.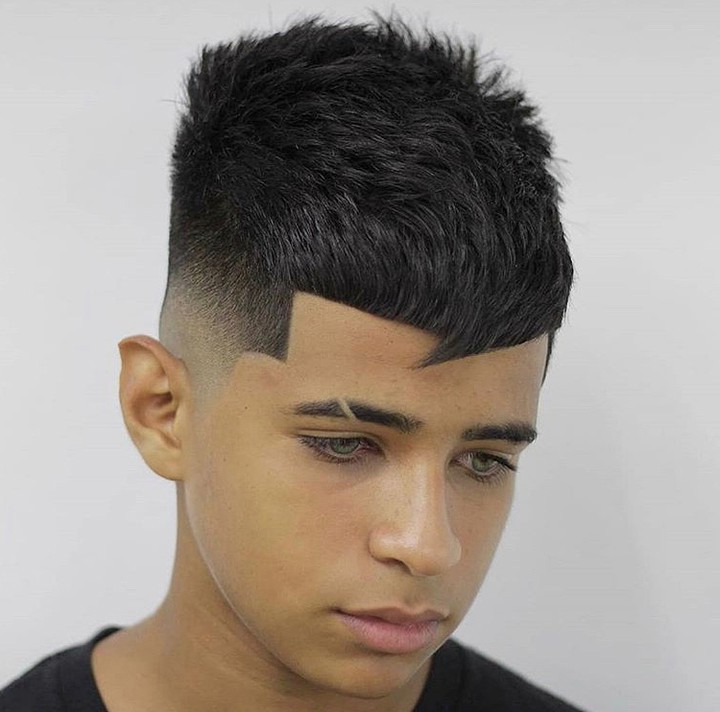 ---
If you like fade haircut I strongly recommend to discover skin fade haircuts for men and drop fade haircuts.