Not only women like wearing bun hairstyles. Many famous men all over the world find a bun style very convenient for everyday wear and special occasions. Scroll down to find out which of your favorite sportsmen, actors, and other celebrities prefer a bun hairstyle.
---
Famous Sportsmen with a Man Bun Hairstyle
Find out what world-wide known sportsmen prefer wearing a bun hairstyle when doing sports and in their daily life.
---
Ronaldo Man Bun
Ronaldo wears a man bun hairstyle when playing football, walking in the park, shopping, etc. He considers this style very cool and convenient.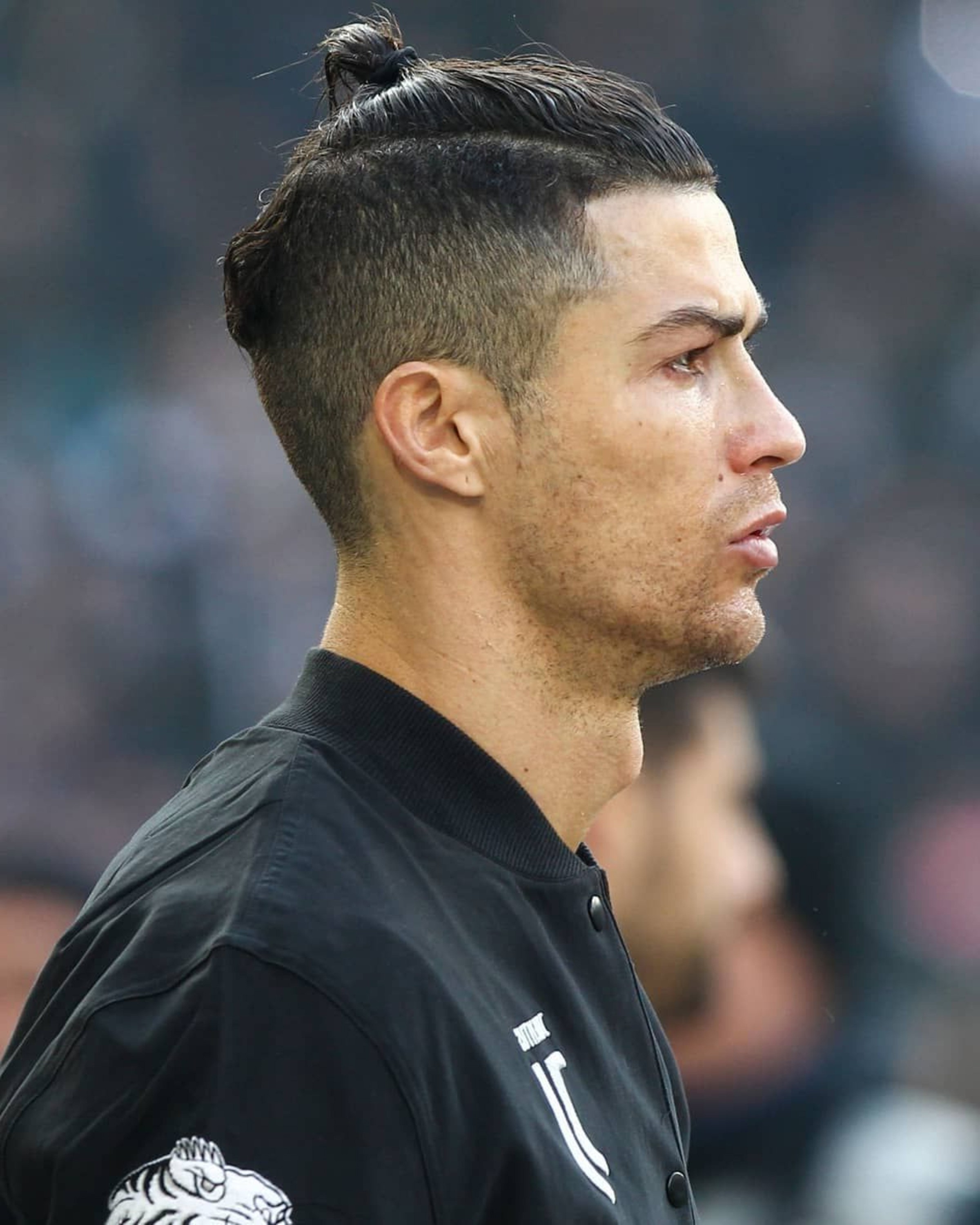 ---
David Beckham Man Bun
David Beckham's man bun is a very stylish variation of how a man can wear a bun. David is an icon of elegance and style.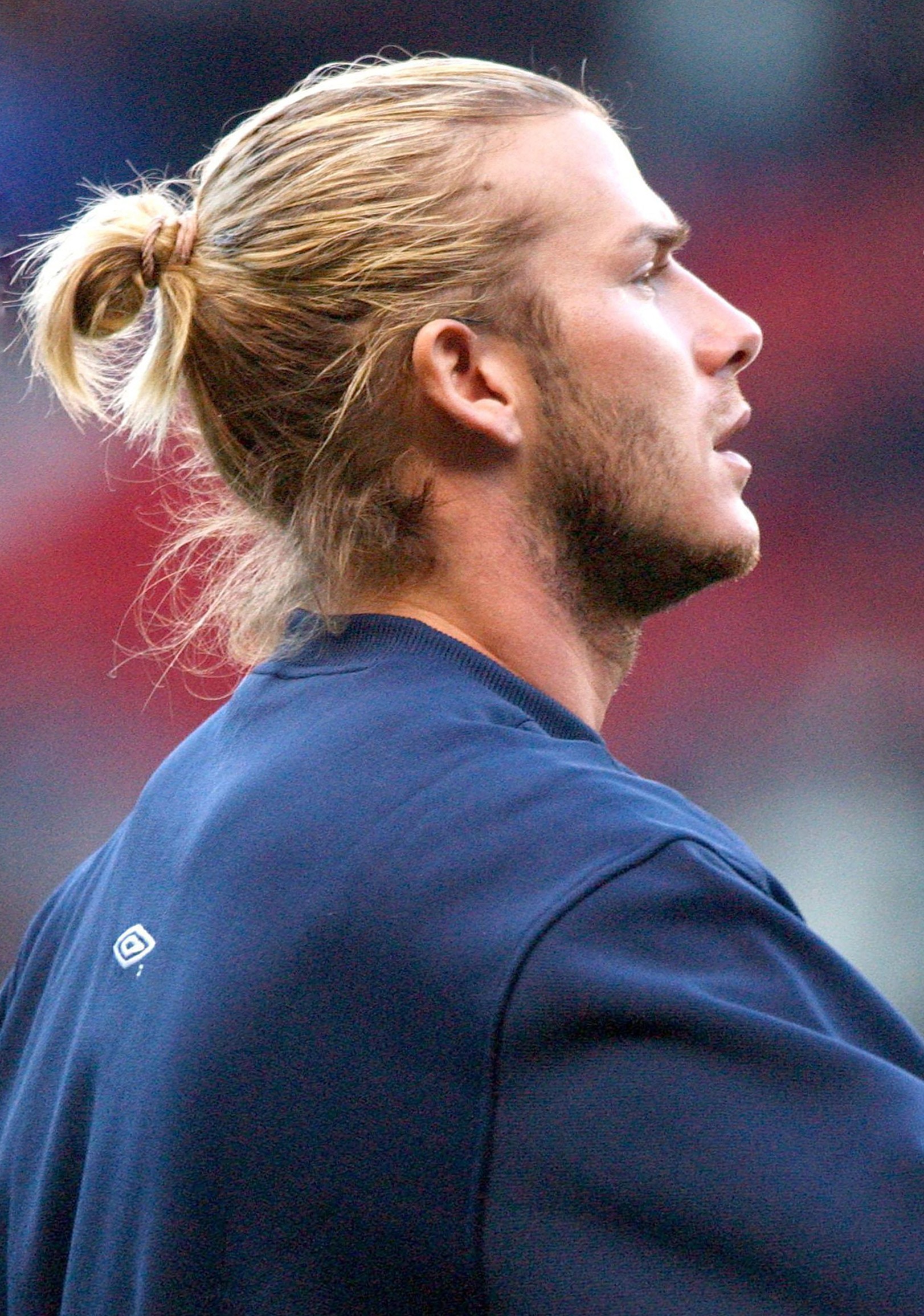 ---
Gareth Bale Man Bun
Gareth Bale prefers wearing long hair but it isn't always convenient to wear it like this. When doing sports, a bun style comes to the rescue.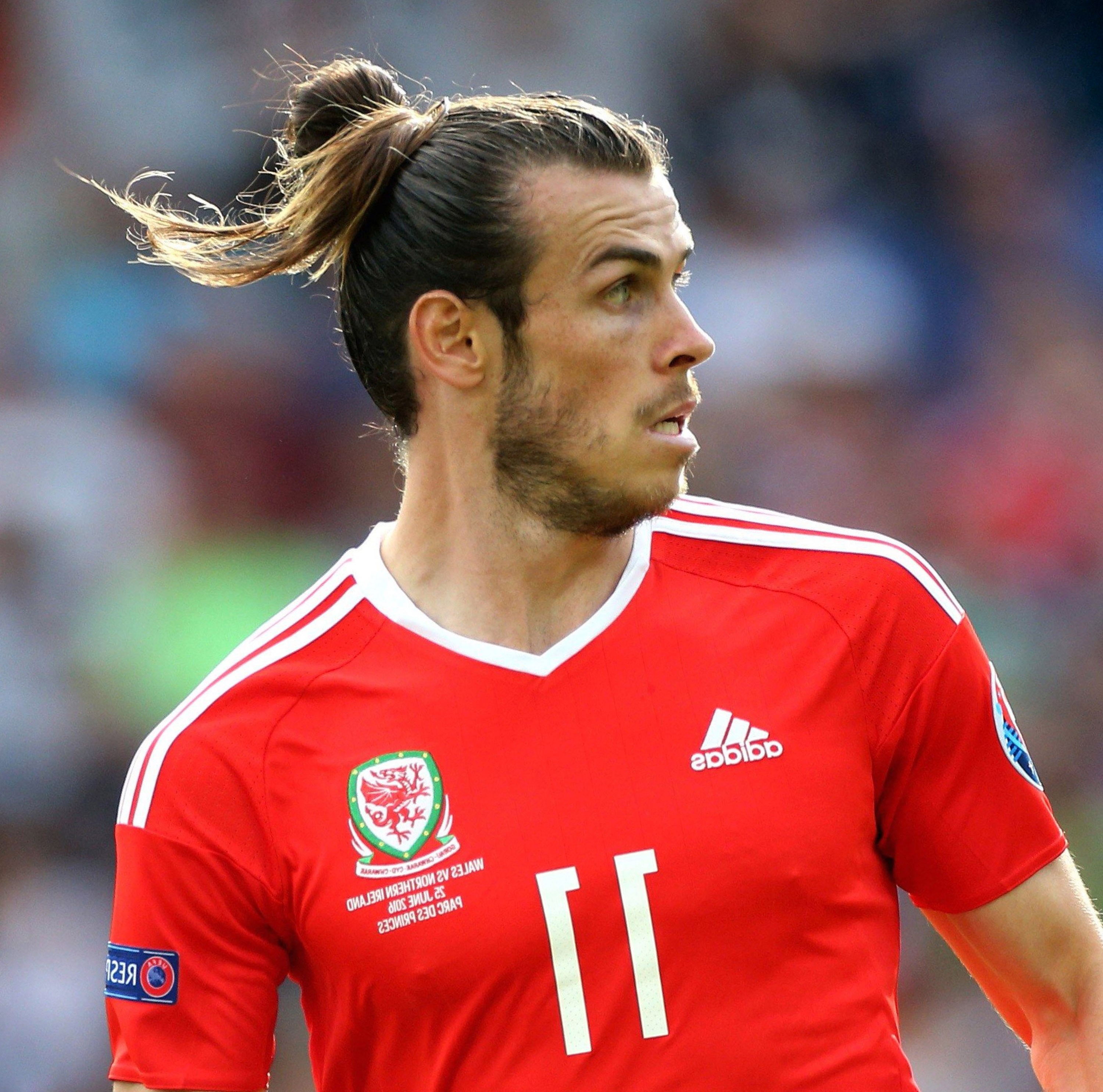 ---
Jeremy Lin Man Bun
Jeremy Lin says that a man bun is a great option for professional basketball players who have middle-long or long hair. A bun hairstyle helps to focus on the game, not the hair.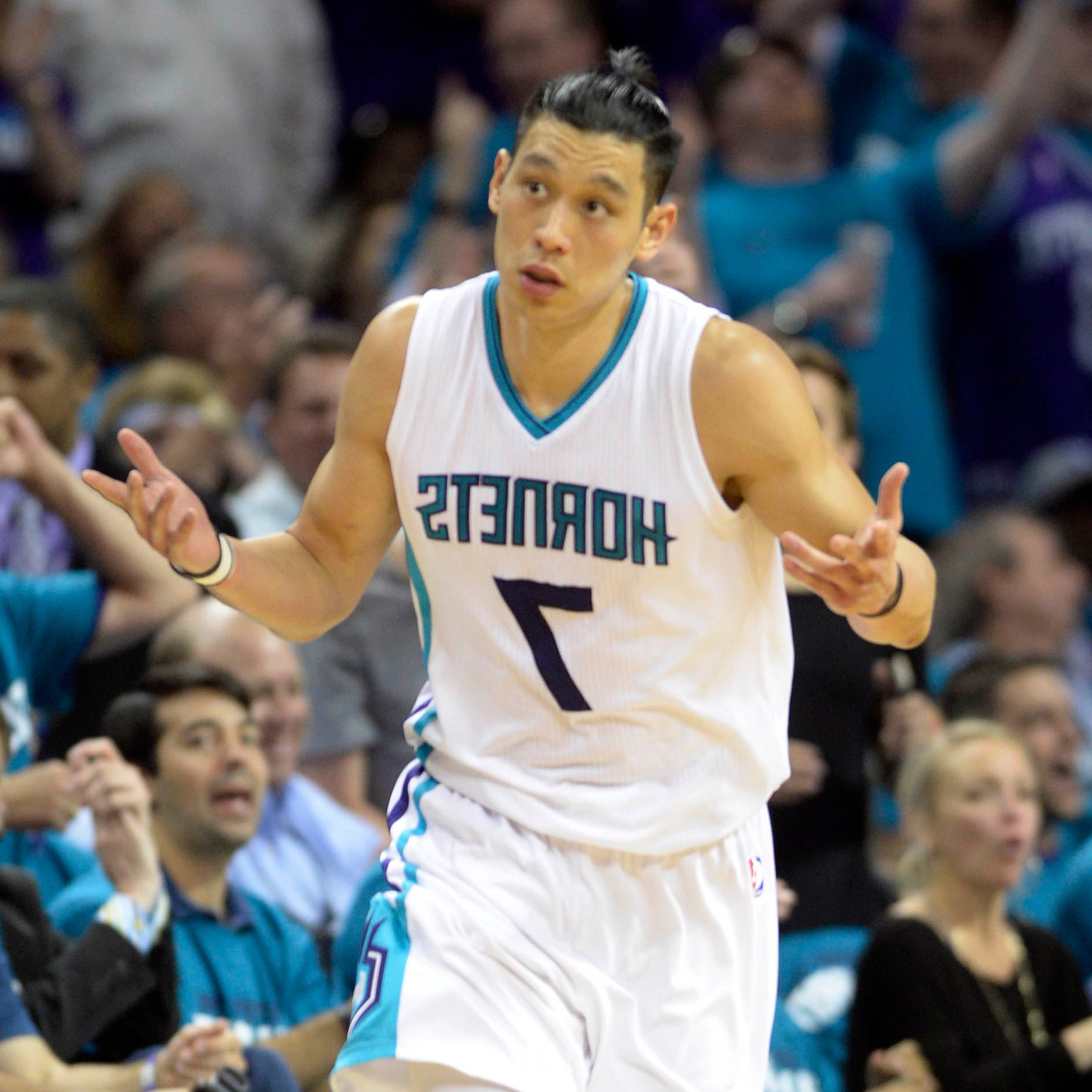 ---
McGregor Man Bun
McGregor is one of the men who like wearing a bun because it is one of the most practical hairstyles. A bun style is his favorite one for special events and everyday wear.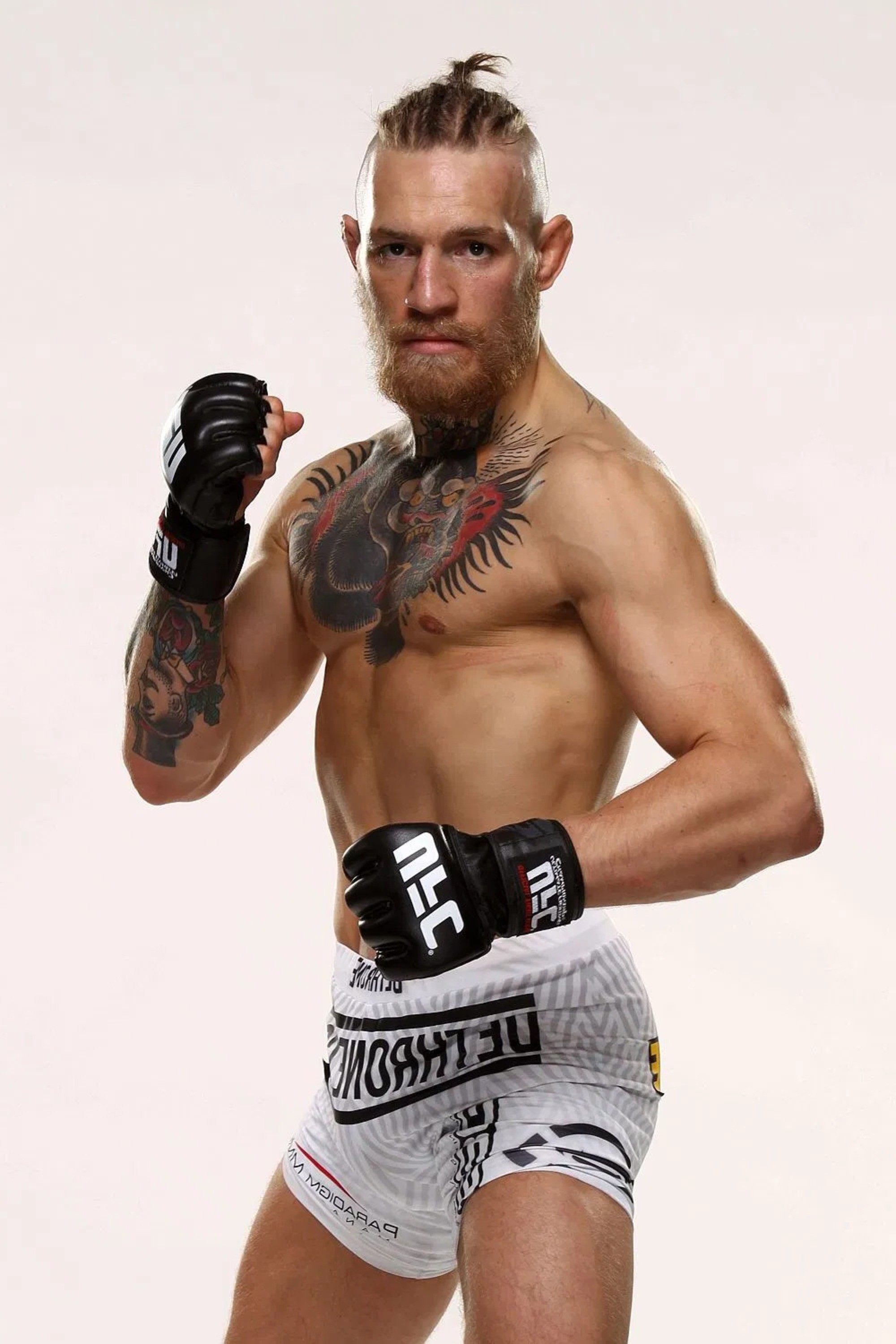 ---
Roman Reigns Man Bun
Roman Reigns is a professional wrestler who has a perfect shape. A cool man bun adds a sexy touch to his good-looking appearance.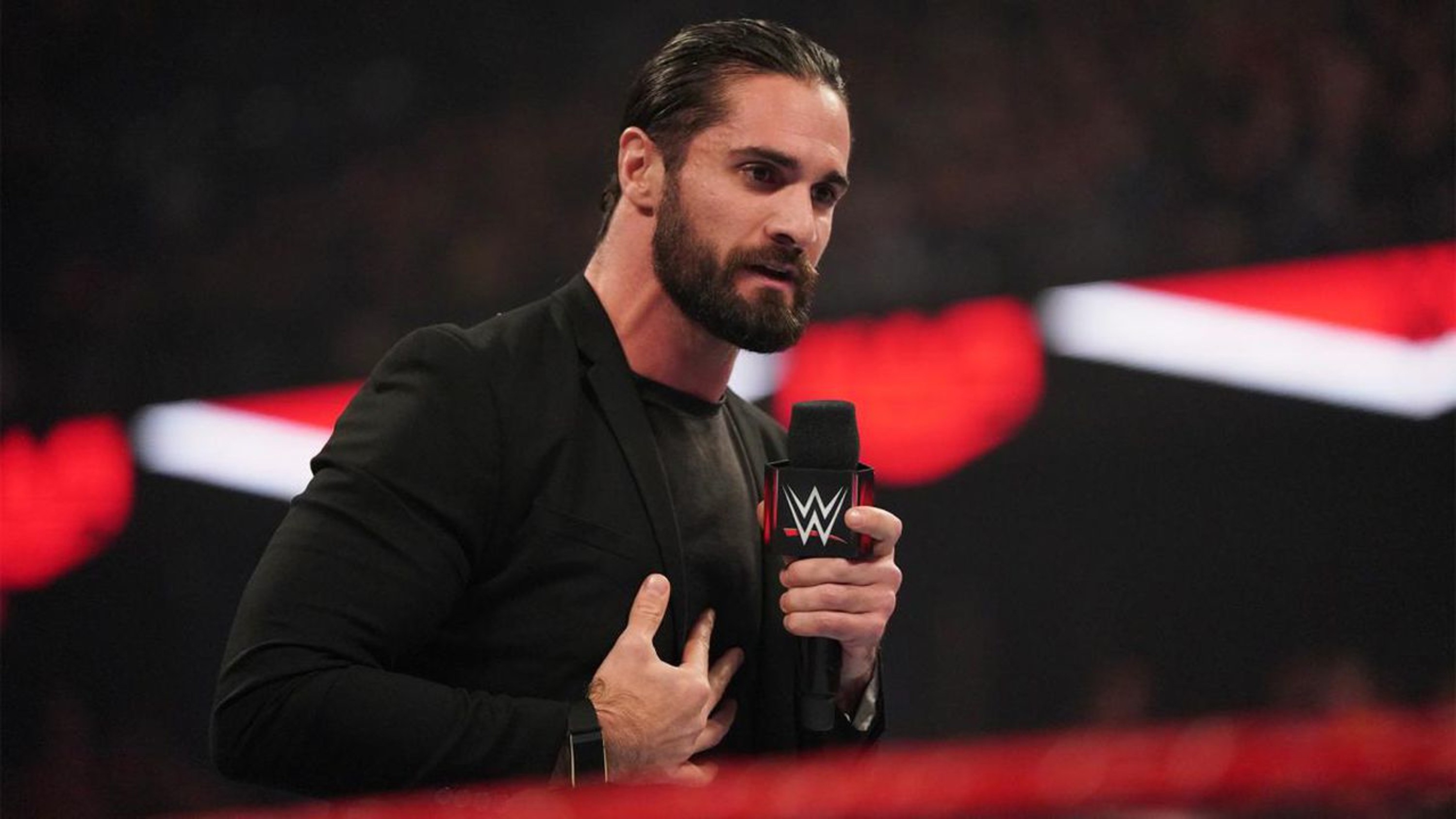 ---
Evan Jager Man Bun
Evan Jager is a famous athlete who loves wearing long hair. One can see him with a bun often because it is much more convenient to run when you have a bun hairstyle.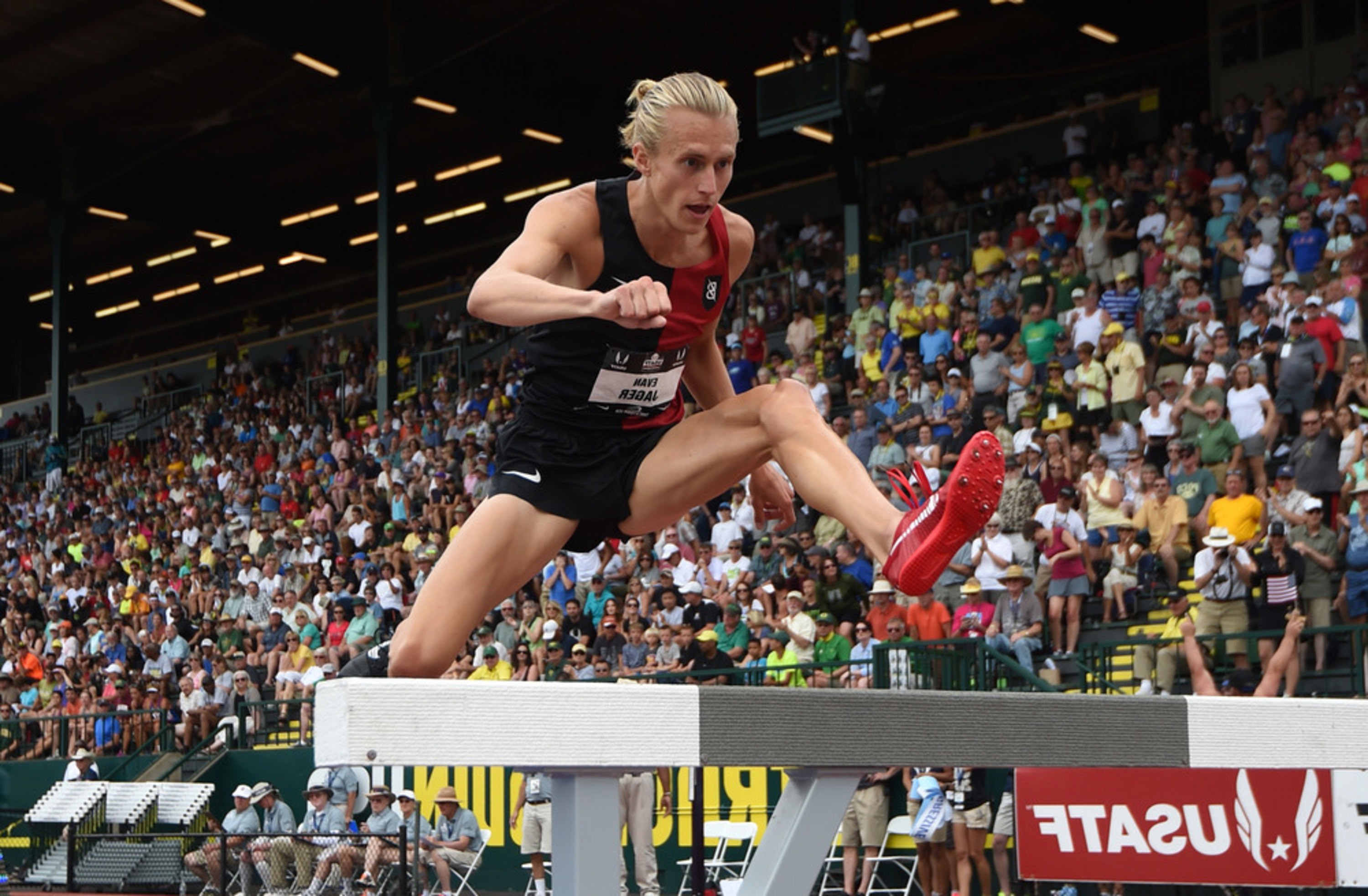 ---
Ibrahimovic Man Bun
Ibrahimovic is one of the best footballers. He wears long middle-length hair which is why you can see him with a bun when he is playing football.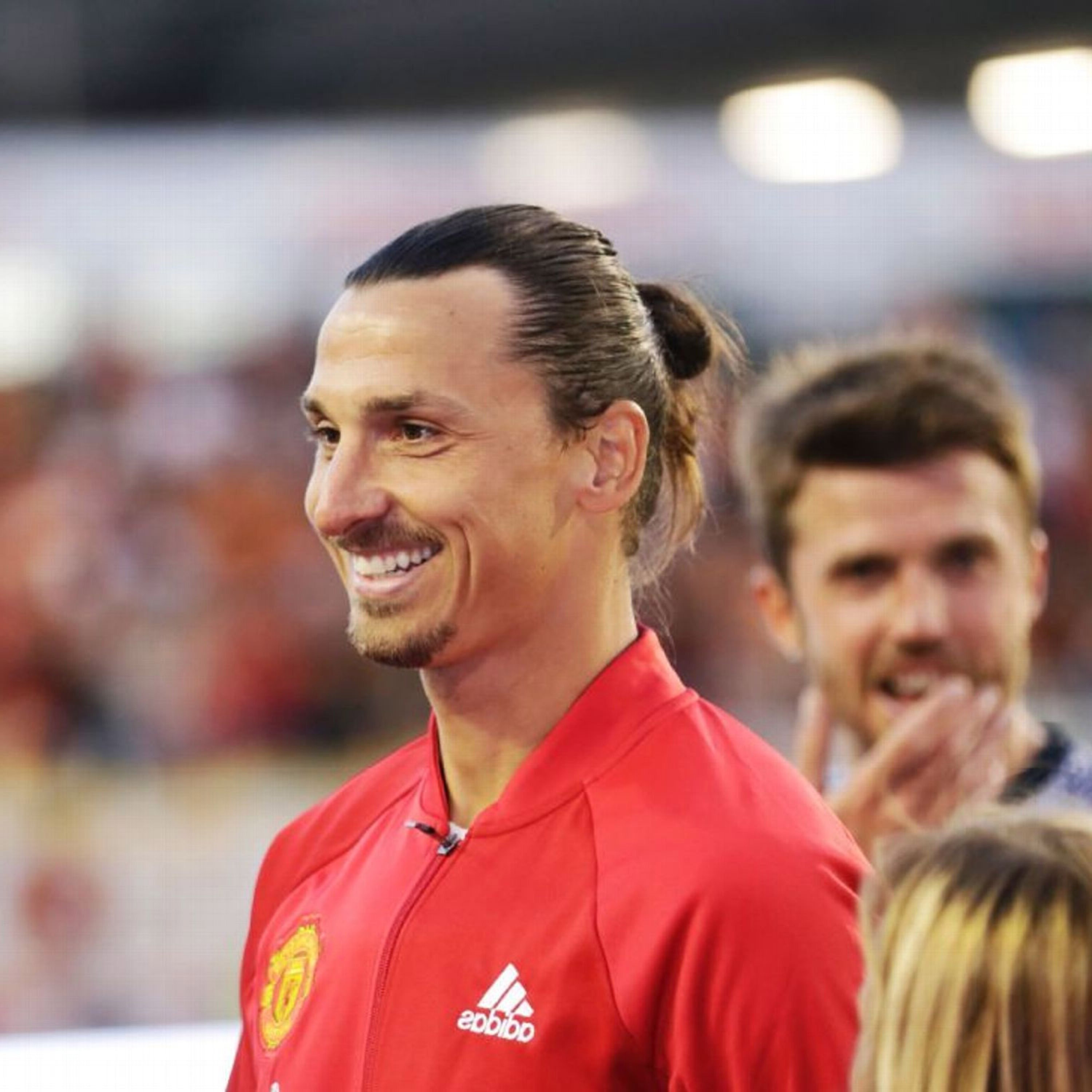 ---
Iman Shumpert Man Bun
Iman Shumpert is a basketball player who wears a bun hairstyle not just because it fits him best but also because it is very convenient to wear hair like this when you do sports.
---
Kelly Olynyk Man Bun
Kelly Olynyk is a sportsman who says that he plays better when he wears his favorite bun style. It is a practical style for any weather.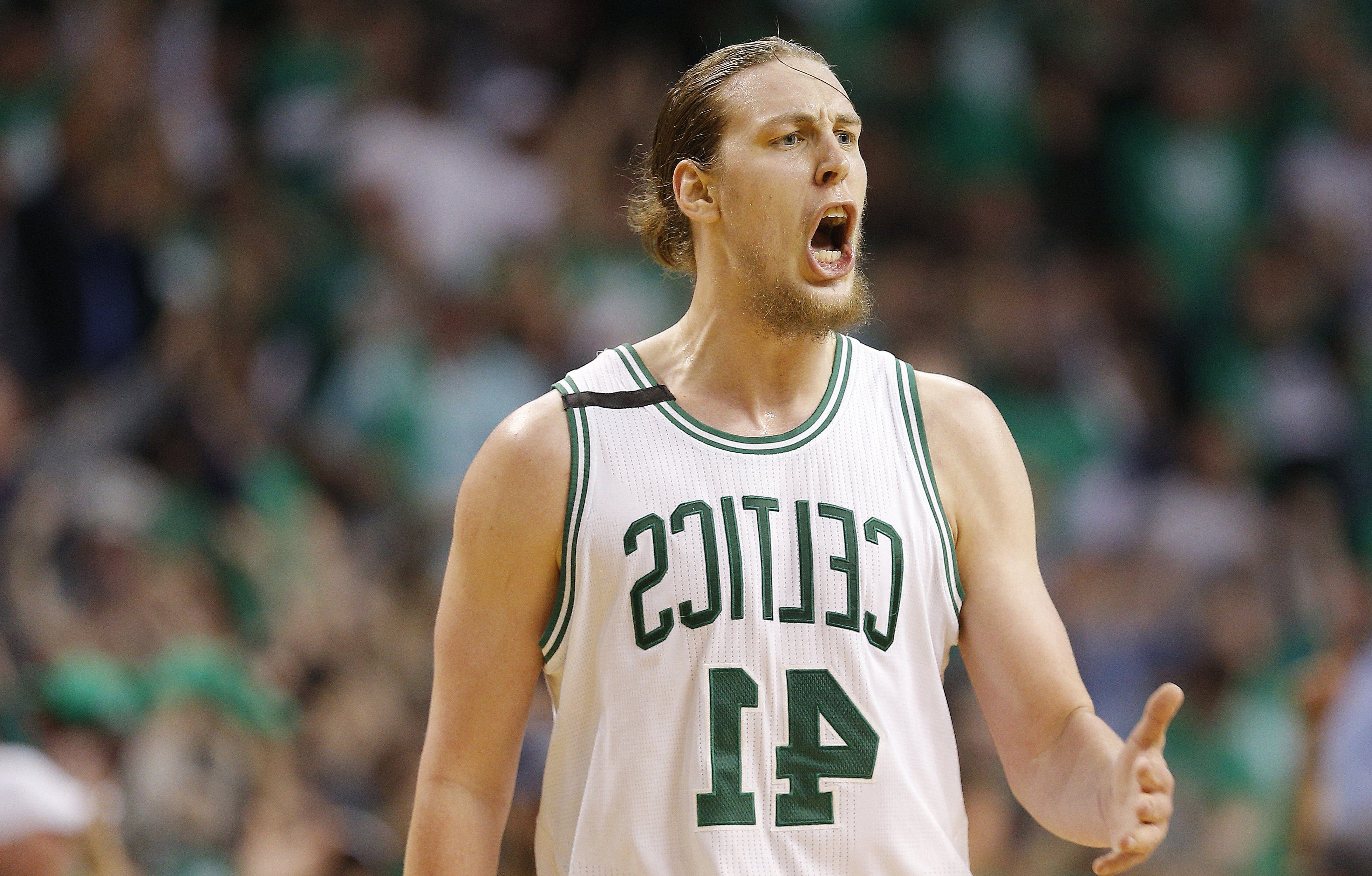 ---
Tom Brady Man Bun
Tom Brady loves wearing a bun in the summer season as he has long hair. Usually, you can see the hairstyle with both a bun and straight hair on the neck.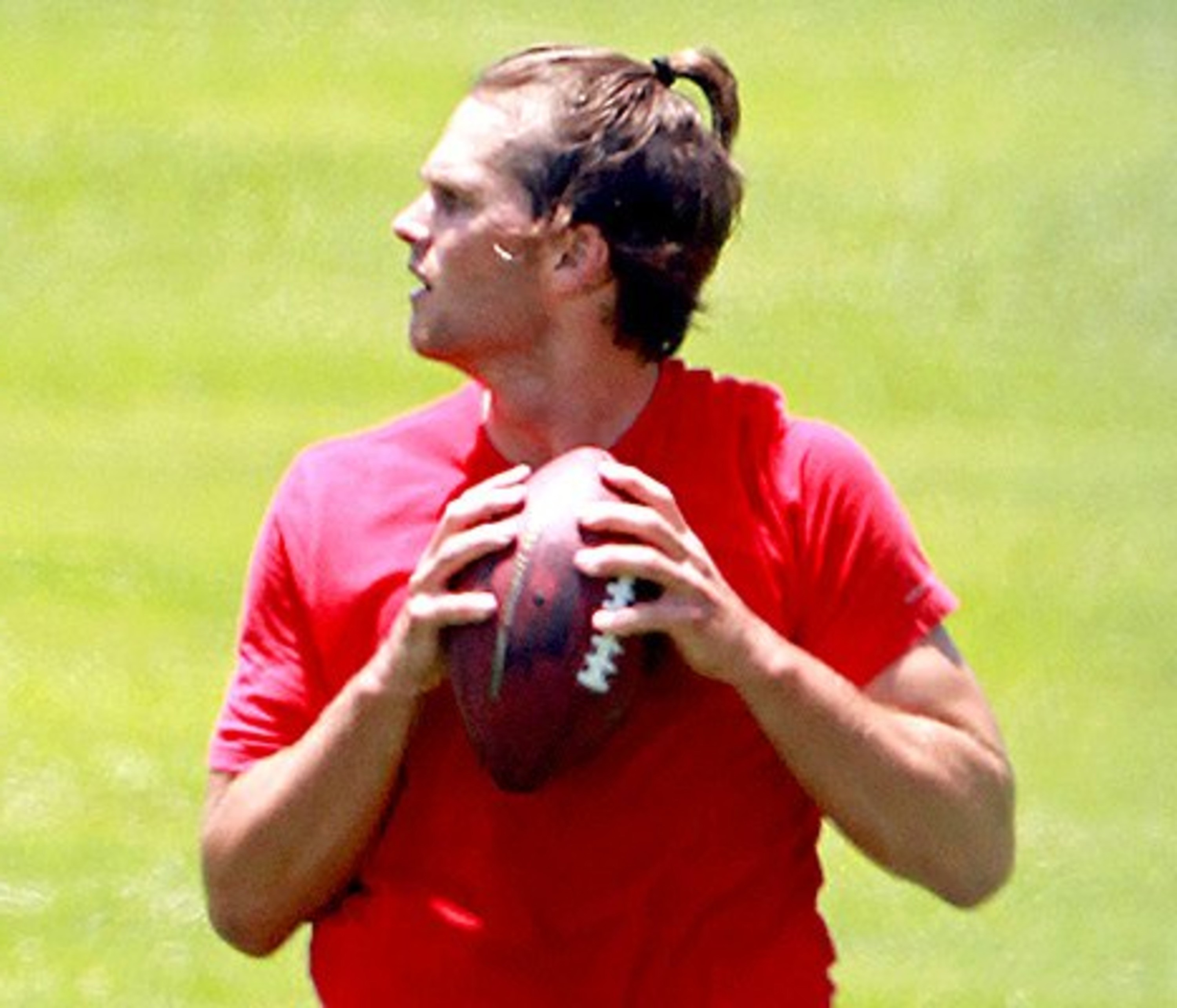 ---
Steve Cook Man Bun
Steve wears a bun high on the top of the head. This hairstyle makes him even sexier. You can see him with a bun on the magazine covers with headings about sexy fitness guys.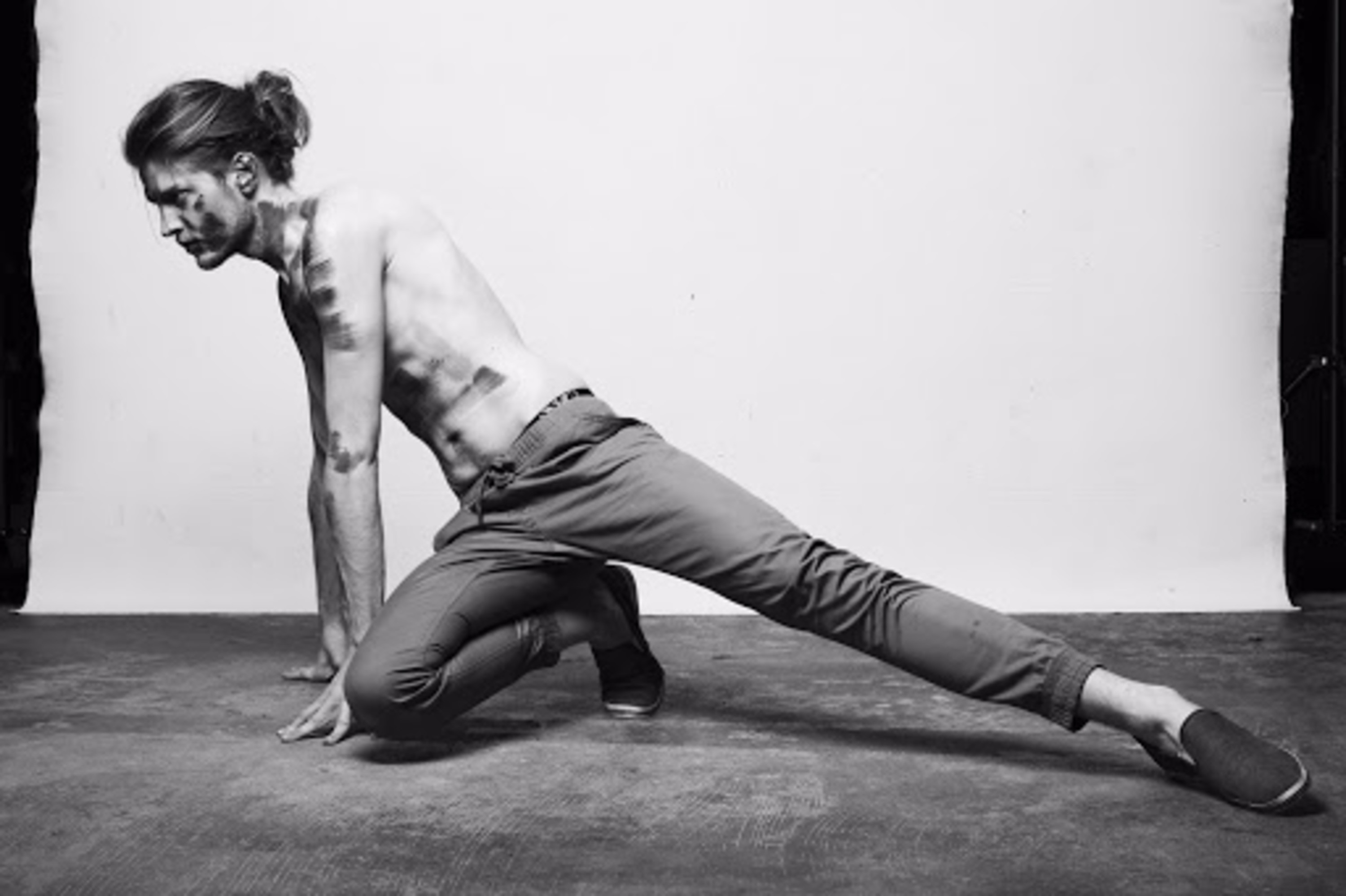 ---
Mike Muscala Man Bun
Mike Muscala is a big man with a small bun. Basketballs wearing middle-length or long hair always wear a bun at least when playing the game. Mike isn't an exception.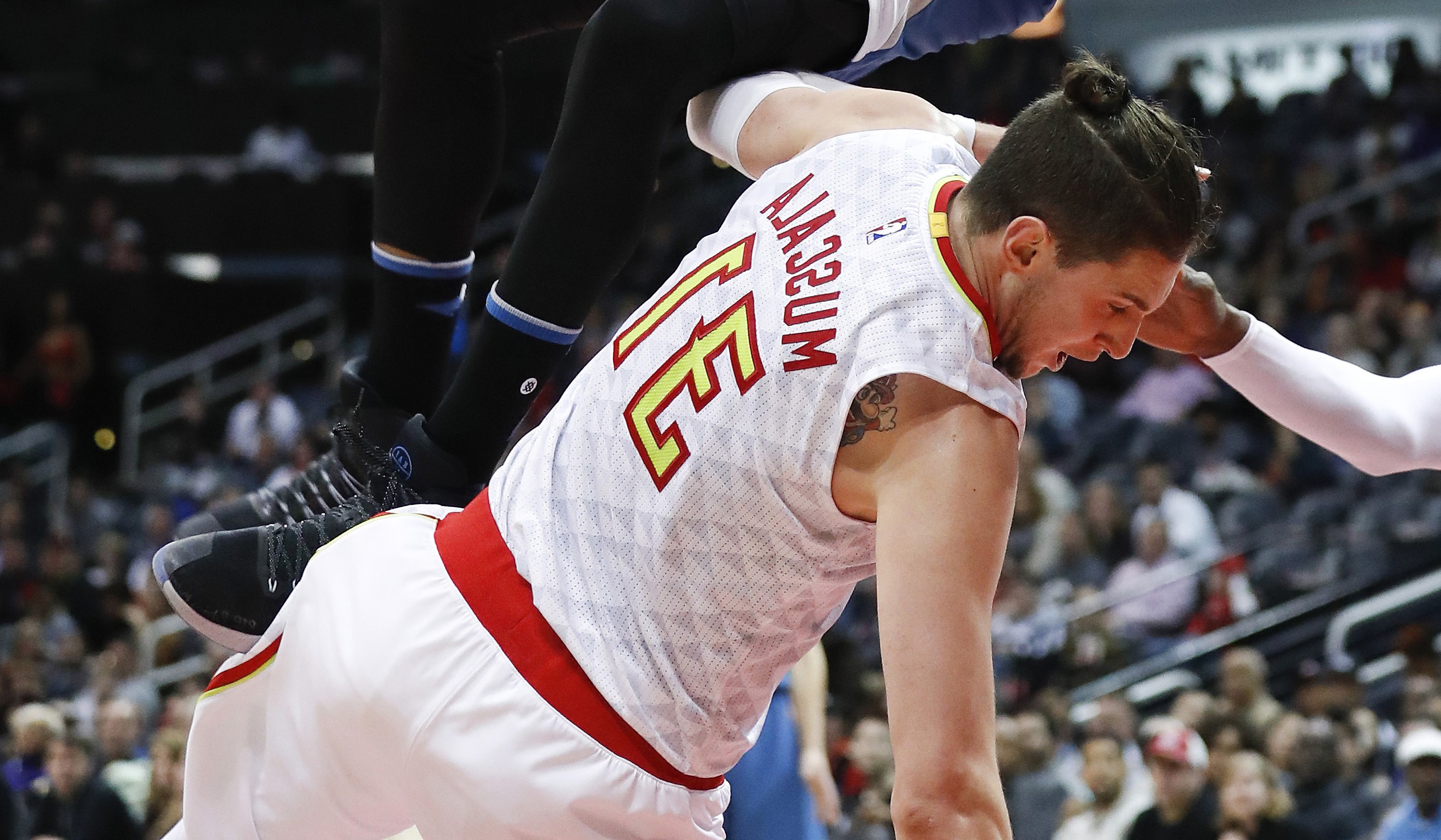 ---
---
Well-Known Actors  and TV Personalities with a Bun Style
Do you want to look like a celebrity? Just be yourself like each of them does and don't be afraid to wear your favorite bun hairstyle. Here are talented people who wear a bun hairstyle almost every day, including special events.
---
Jason Momoa Man Bun
A man bun style can look very sexy. Jason Momoa is the best evidence of this statement. He wears a bun hairstyle for everyday wear and special occasions.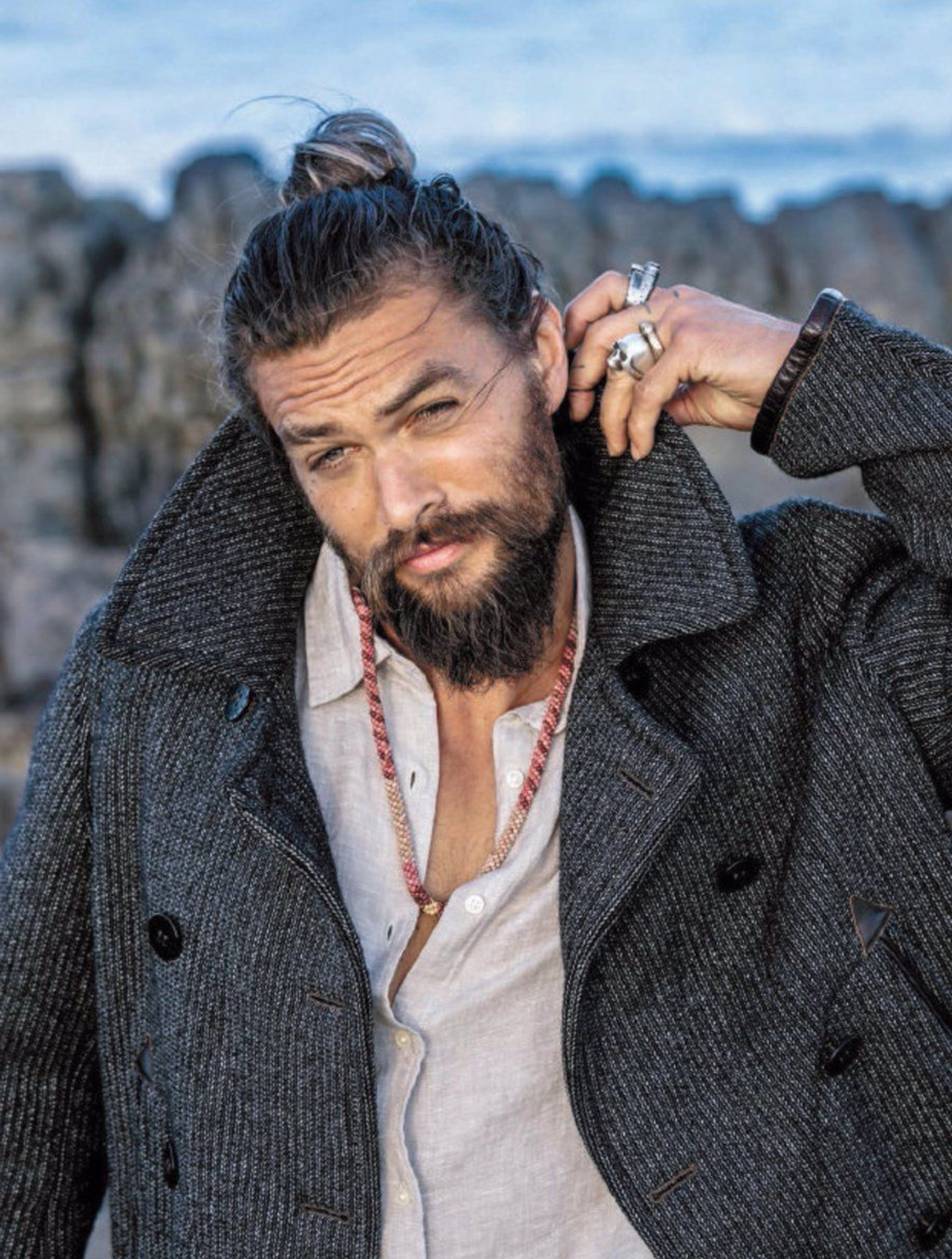 ---
Chris Hemsworth Man Bun
Chris Hemsworth is an actor who changes his hair length from short to the long one. A man bun suits him best, doesn't it?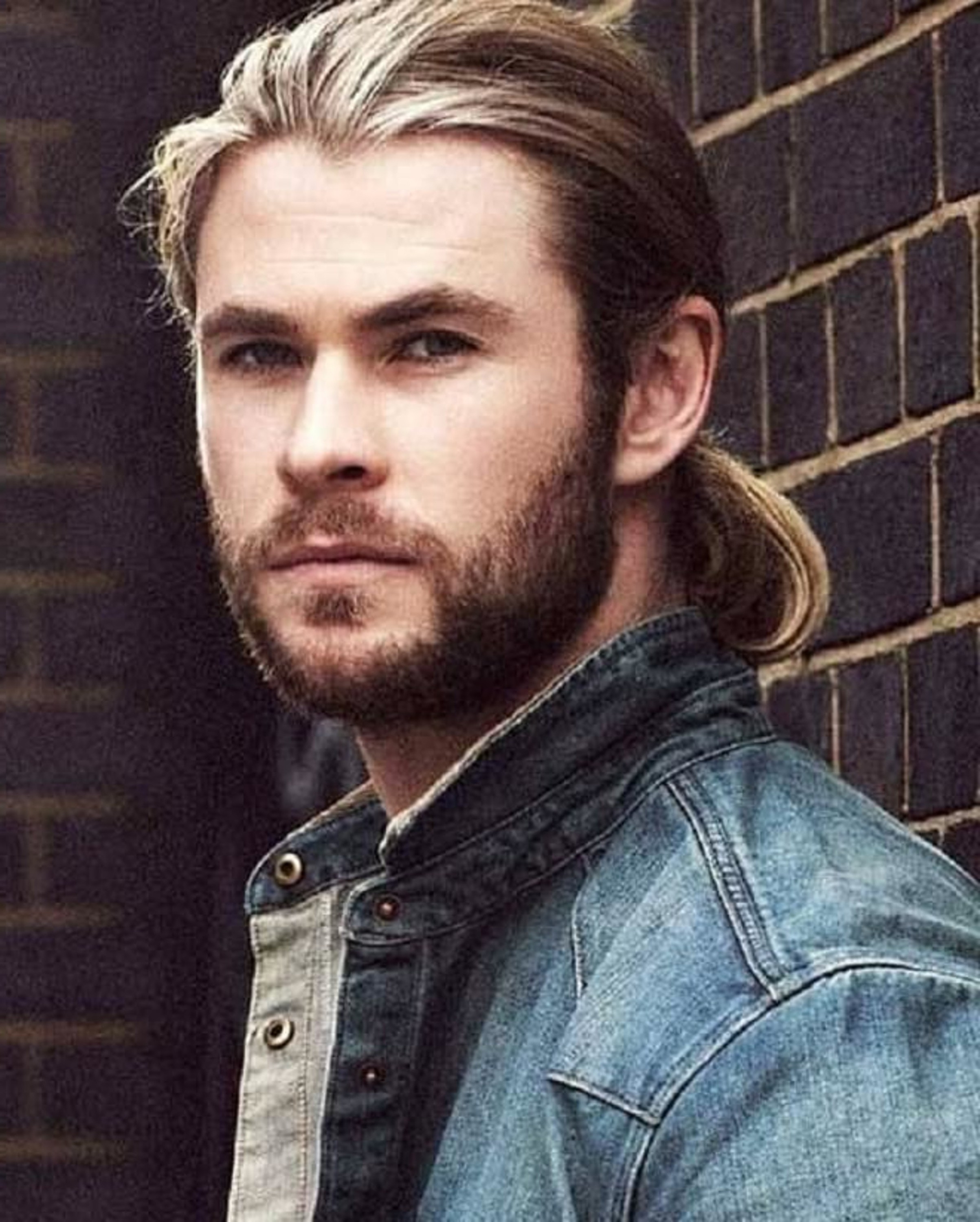 ---
Jon Snow Man Bun
Jon Snow looks great with a man bun. Most fans of this actor agree that it is the style that suits his face type better than any other haircut.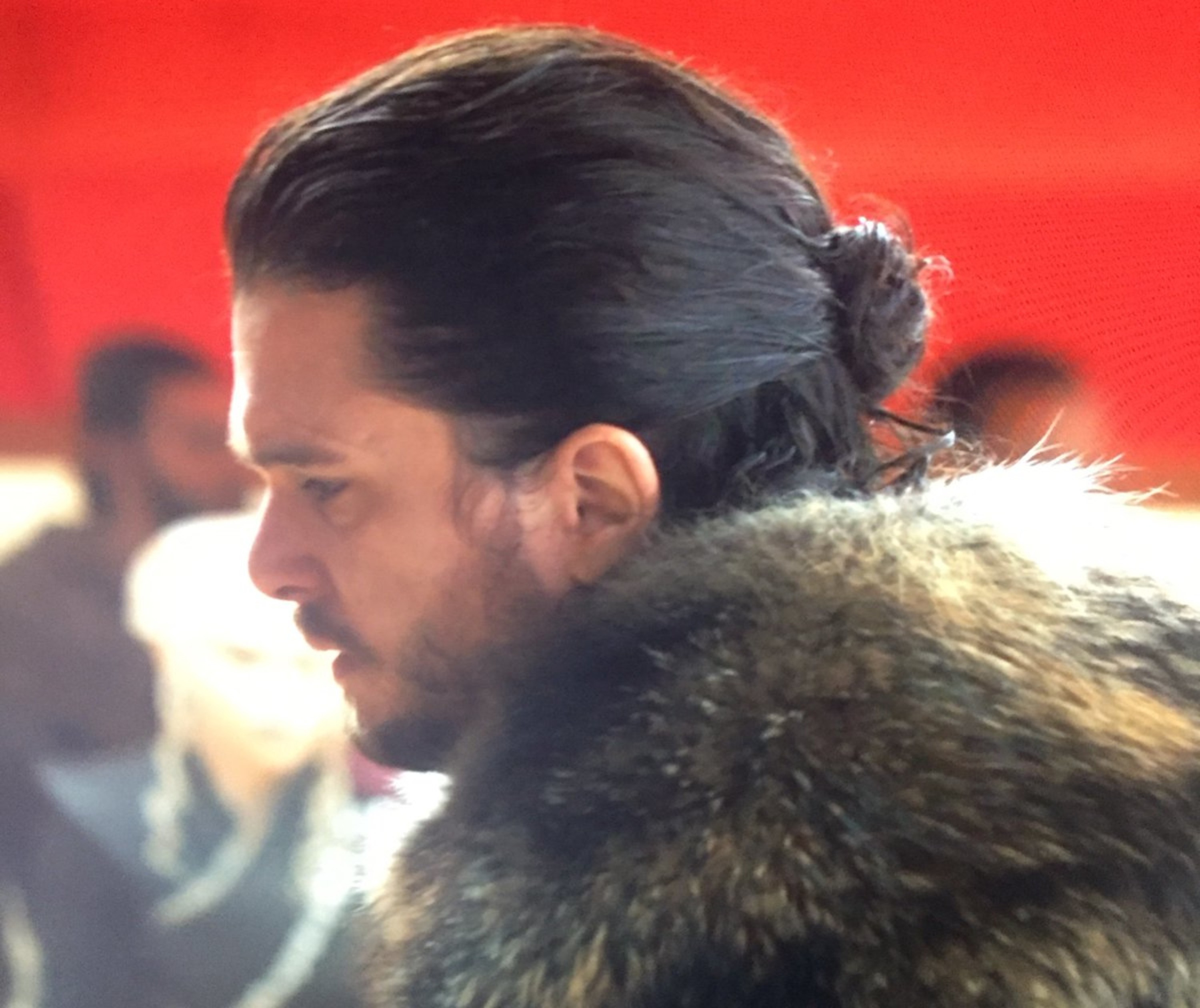 ---
Post Malone Man Bun
Post Malone is an extraordinary personality who hates banal and standard things. A man bun style is his favorite hairstyle that highlights his creativity and originality.
---
Jake Gyllenhaal Man Bun
Jake Gyllenhaal is a famous actor who is associated with fame, style, and beautiful life. How does he look in his everyday life? He wears a man bun and casual style.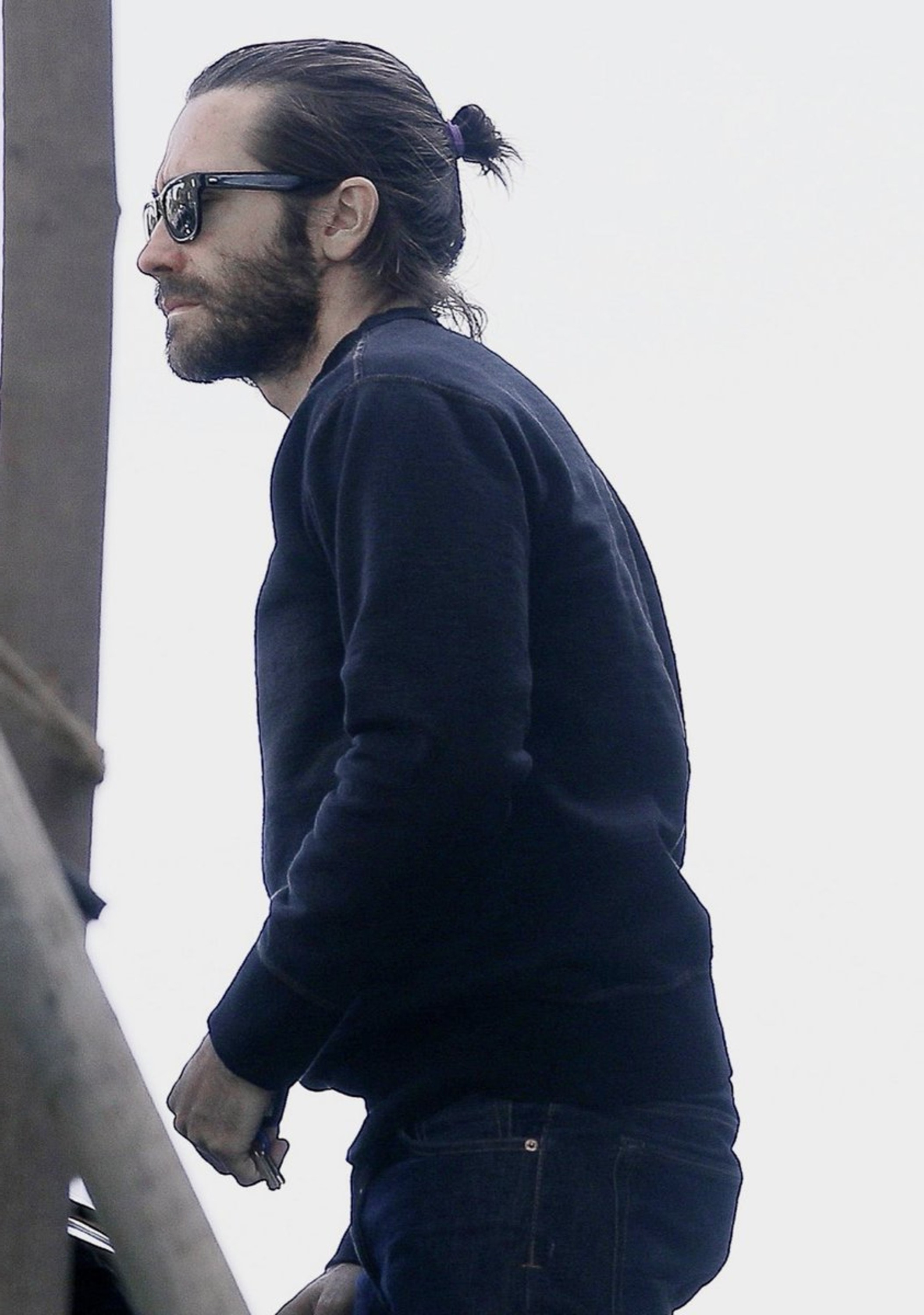 ---
James Charles Man Bun
James Charles is a famous YouTube personality who likes changing looks. In this pic, you can see his feminine look with a stylish bun.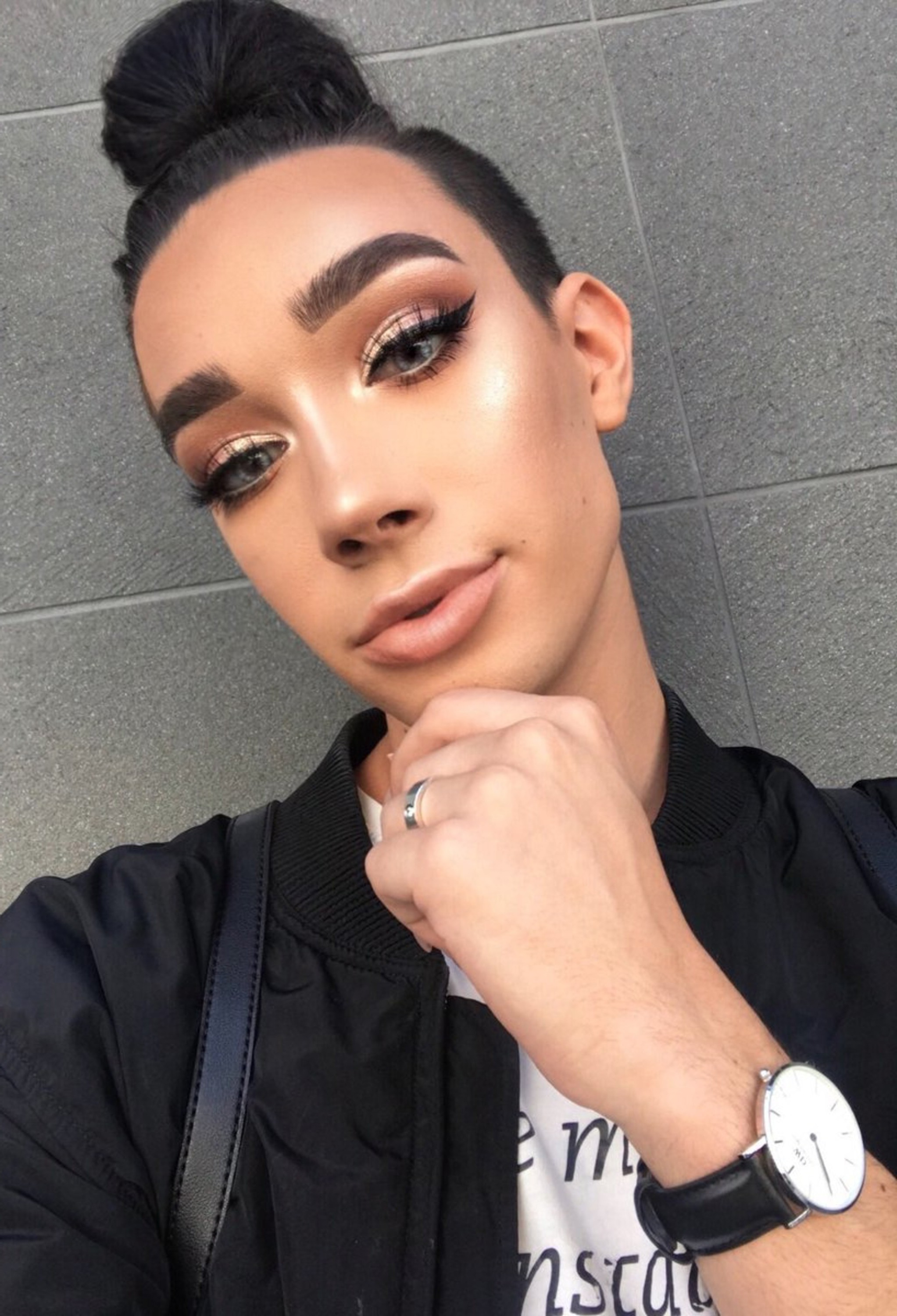 ---
Leonardo Dicaprio Man Bun
Leonardo Dicaprio can be seen with a short cut more often but there are periods when he has long hair. He likes experimenting with it wearing a stylish man bun from time to time.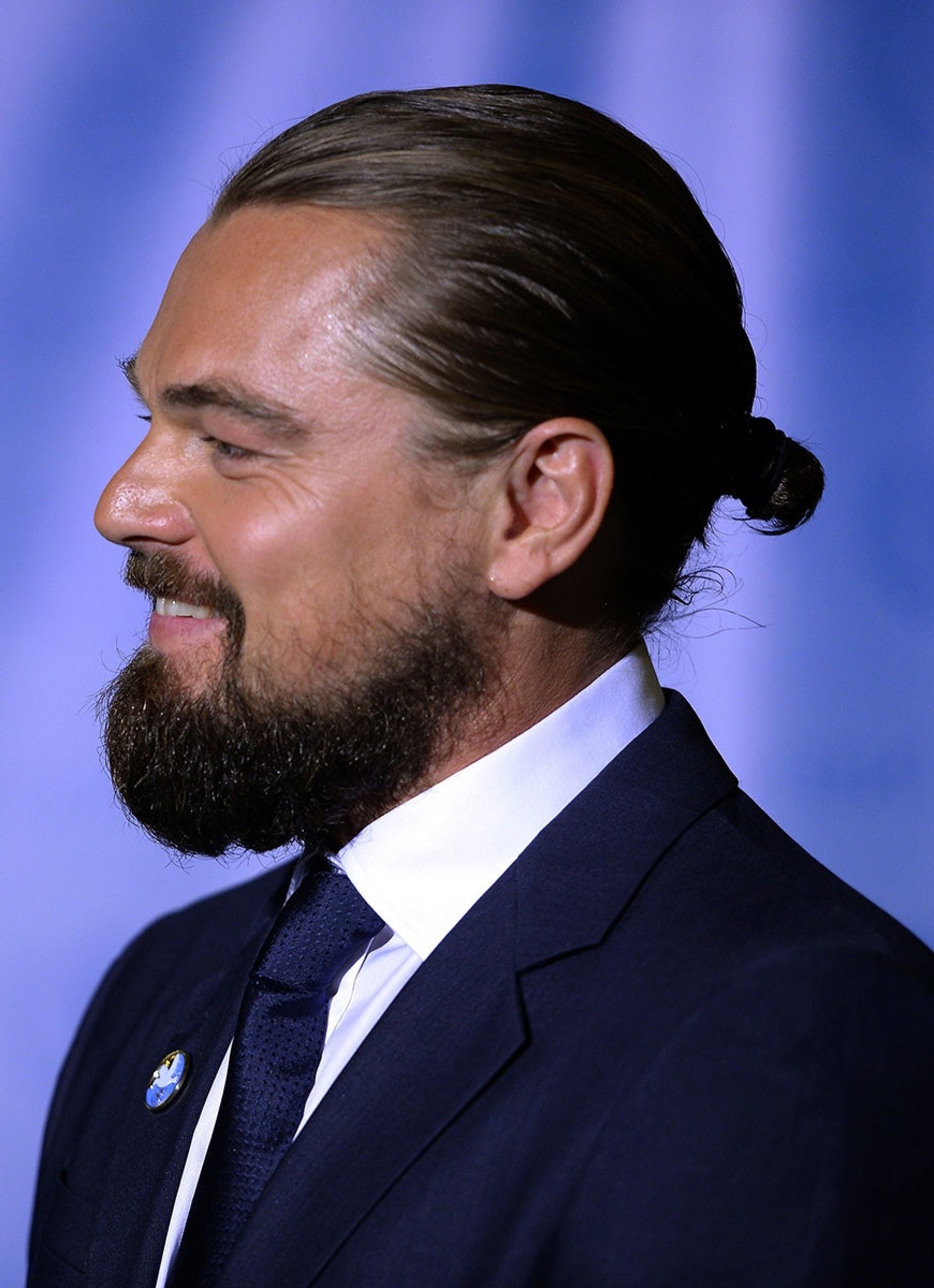 ---
Brad Pitt Man Bun
Brad Pitt is one of the sex symbols of all time. He looks elegant wearing a bun style in the combination with casual clothes or even a suit.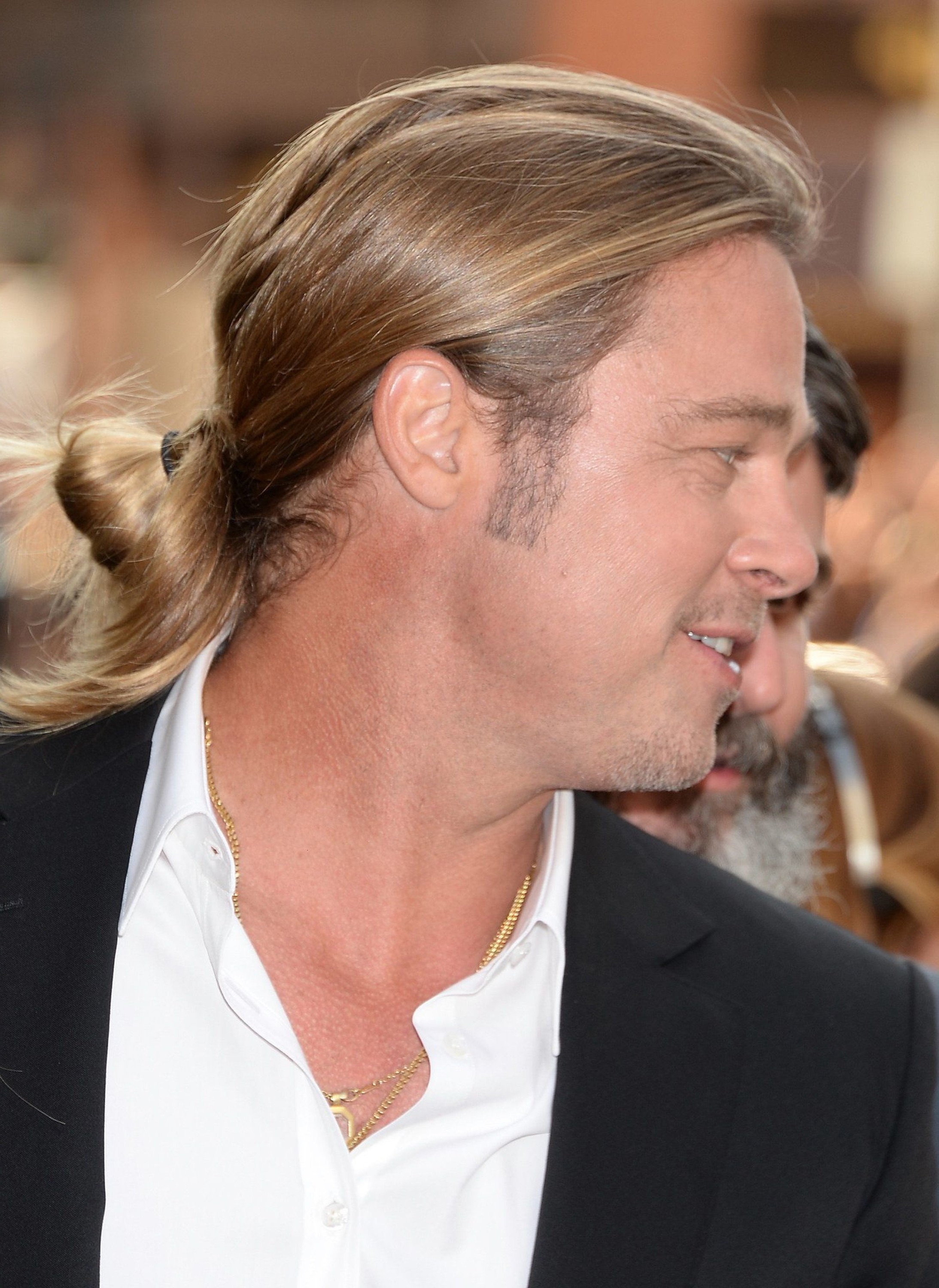 ---
Jared Leto Man Bun
Jared Leto is one more celebrity who likes practical hairstyles. His man bun looks neat and cute.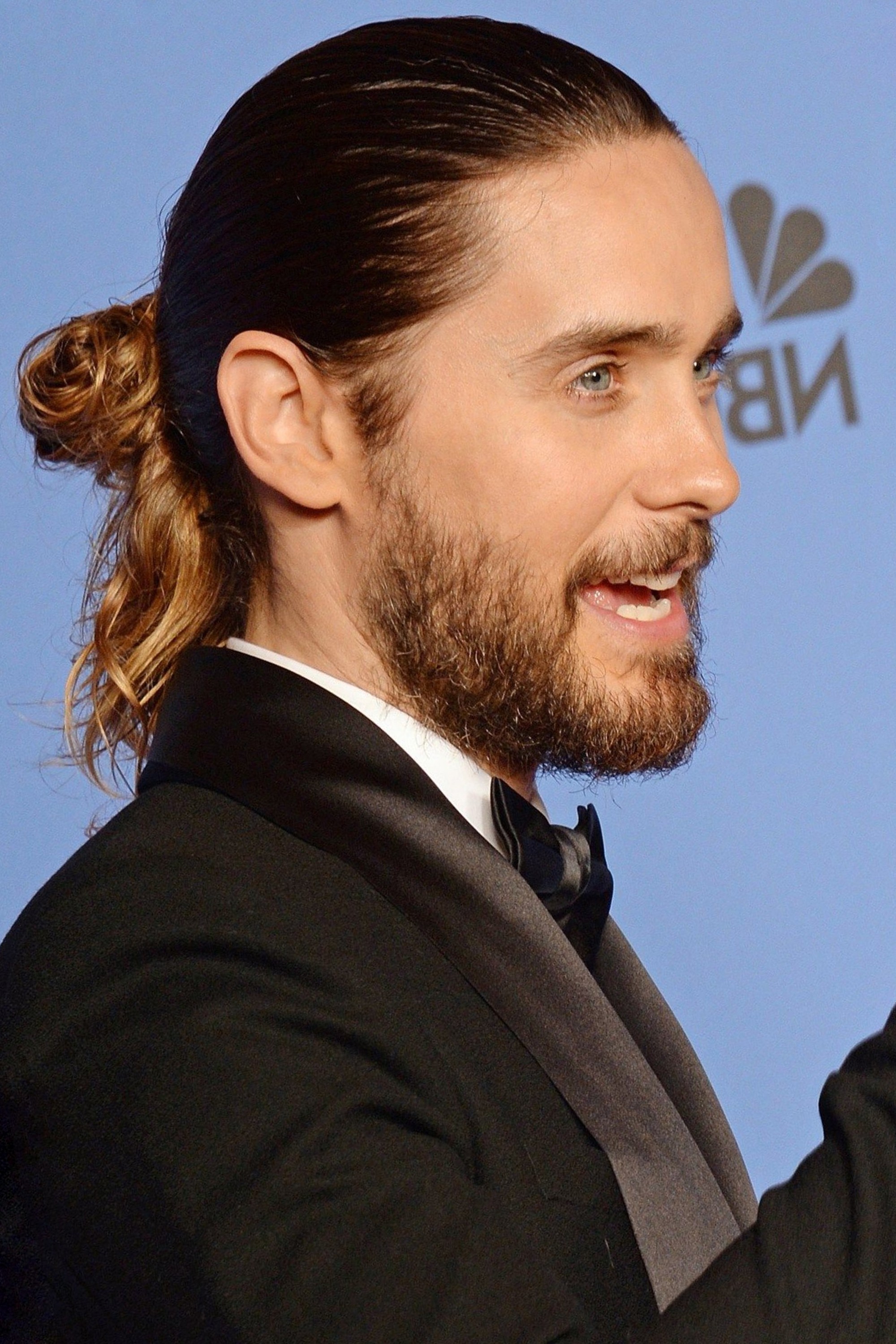 ---
Keanu Reeves Man Bun
Keanu Reeves is rarely seen with a bun but nobody will disagree with the fact that this hairstyle suits him much.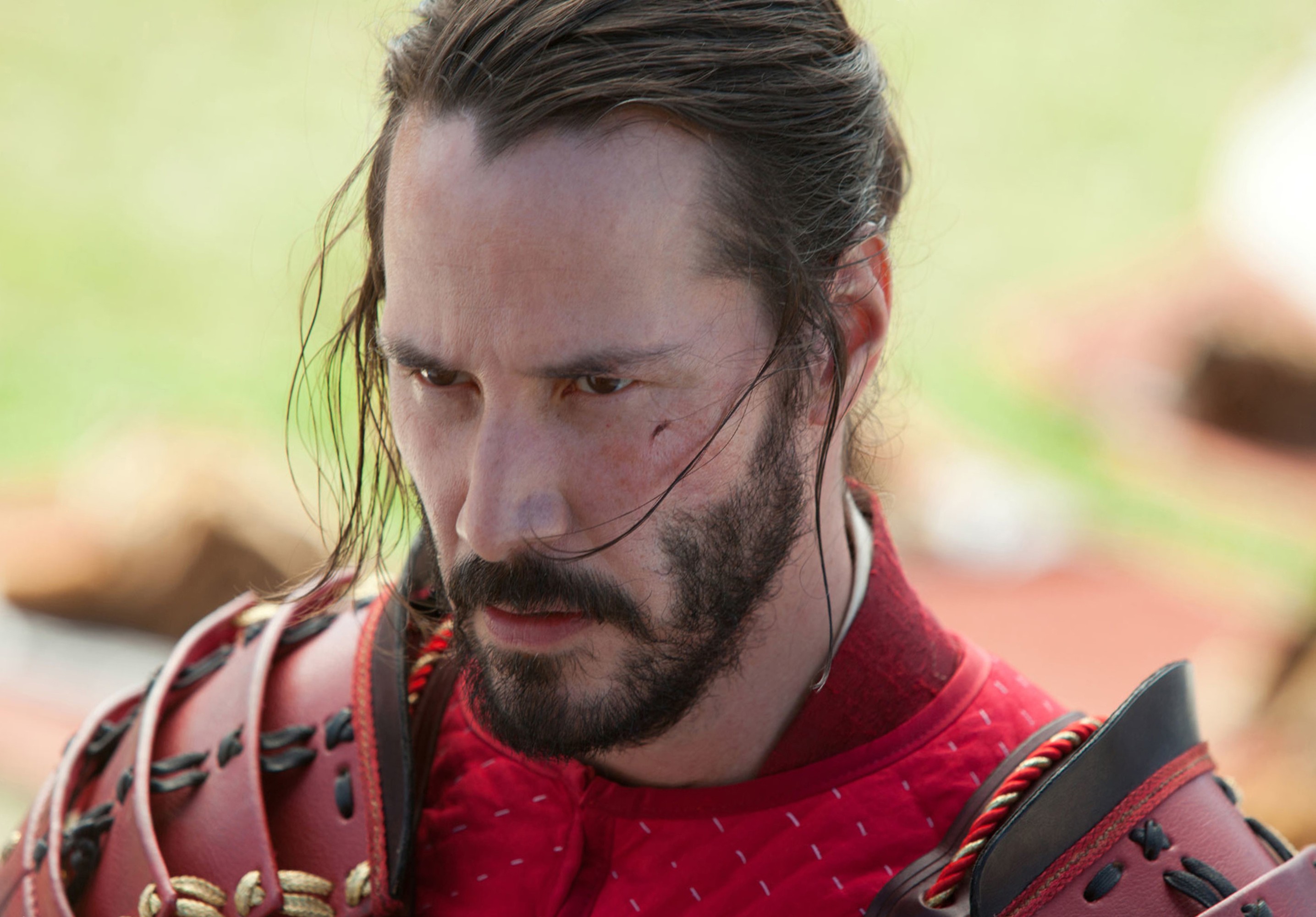 ---
Brock O'Hurn Man Bun
Brock O'Hurn follows trends and wears long hair. You can often see him with a man bun regardless of what clothes he wears. His bun looks elegant in the combination of a suit.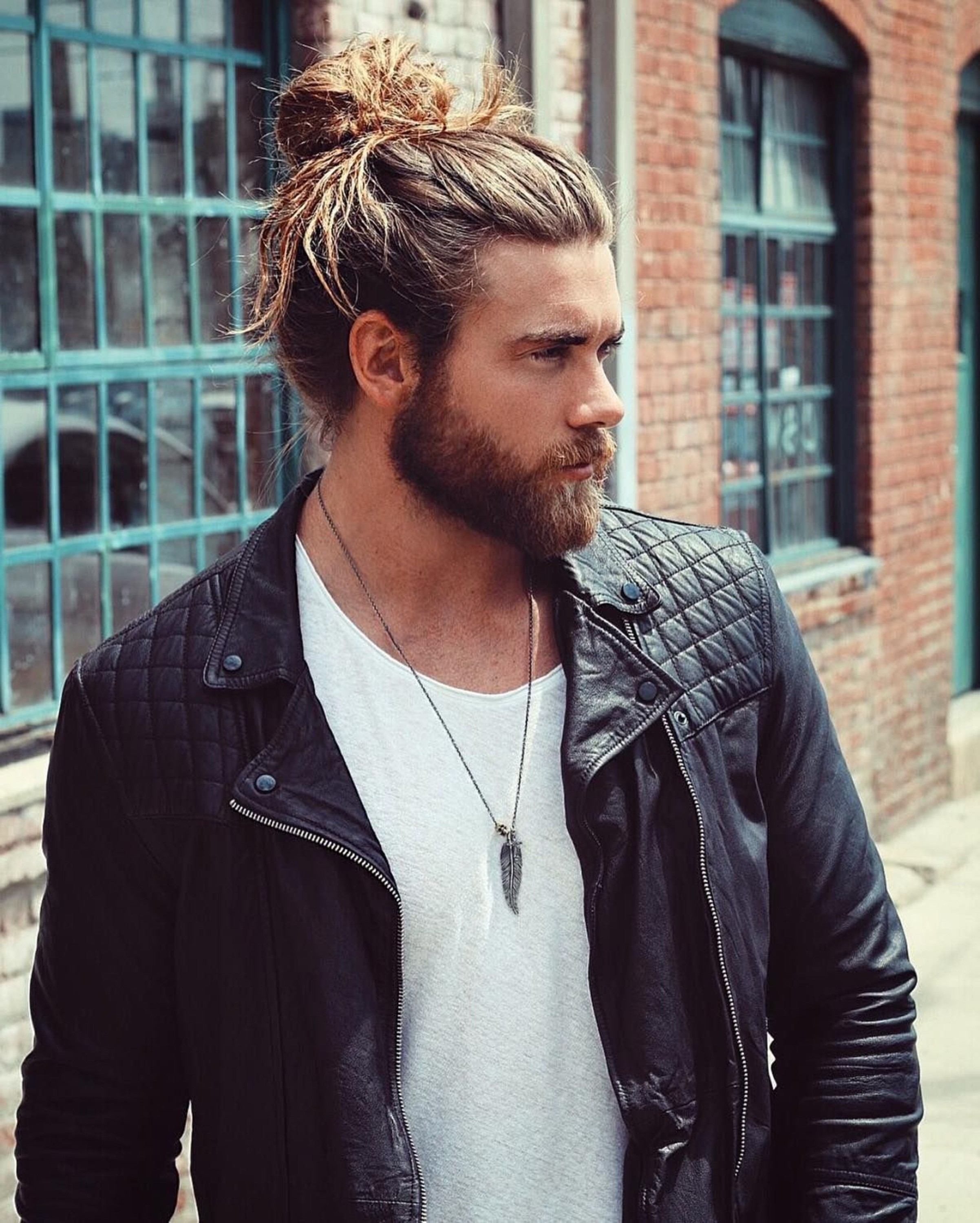 ---
Chris Brown Man Bun
Chris Brown is one more fan of bun hairstyles. Just look at him and you will see how to create a great look easily.
---
Jared Padalecki Man Bun
Jared Padalecki is a famous actor who also loves wearing a short bun style. Look at the pic and make sure that it suits him best.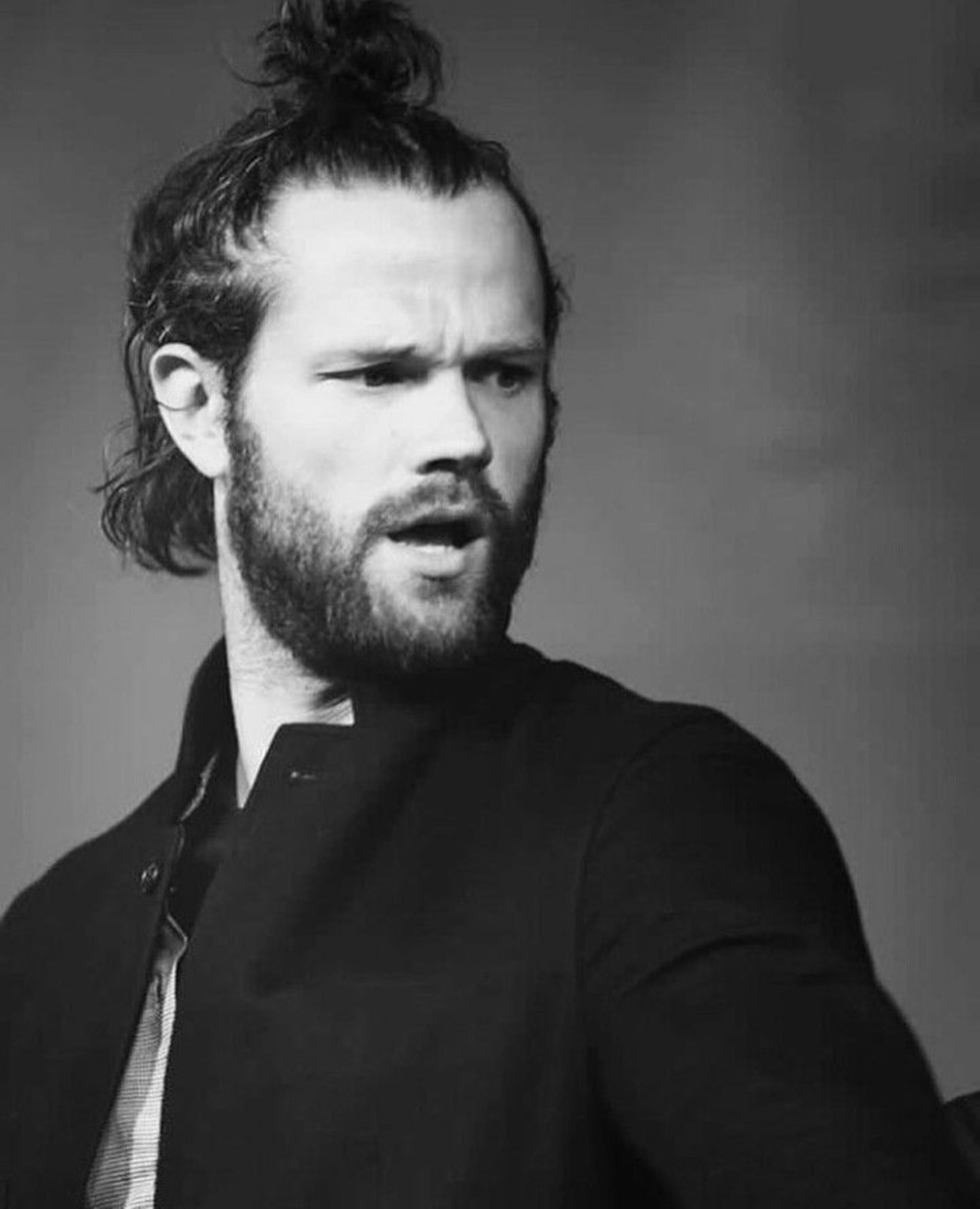 ---
Matt Damon Man Bun
Matt Damon wears a bun hairstyle wherever he goes. Whether it is a walk in the park or a special occasion. He looks stylish always.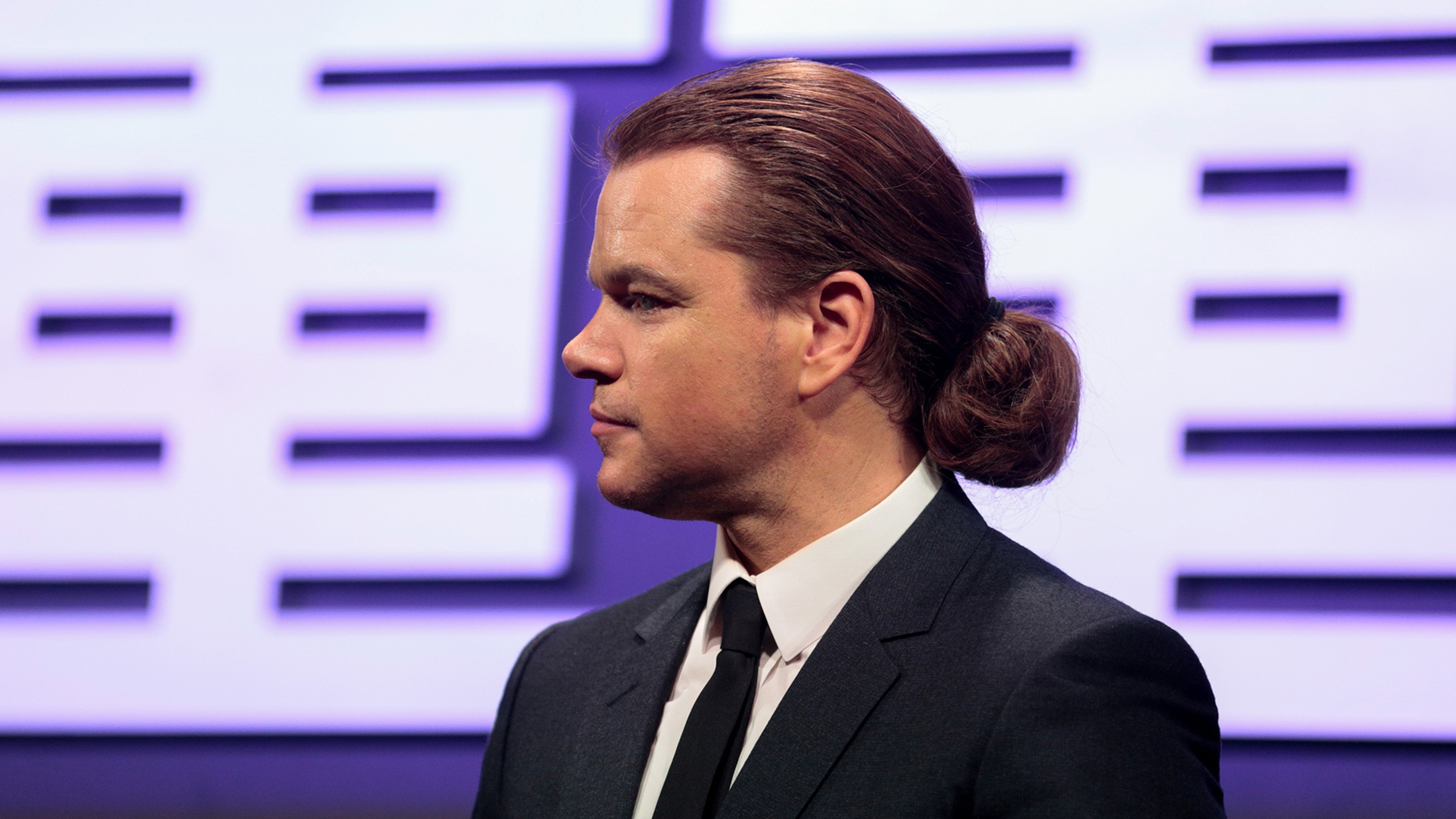 ---
Steven Seagal Man Bun
An actor Steven Seagal is one of those men who are fond of a man bun hairstyle. One can see Steven with a bun everywhere no matter where he goes. This style fits his masculine features much.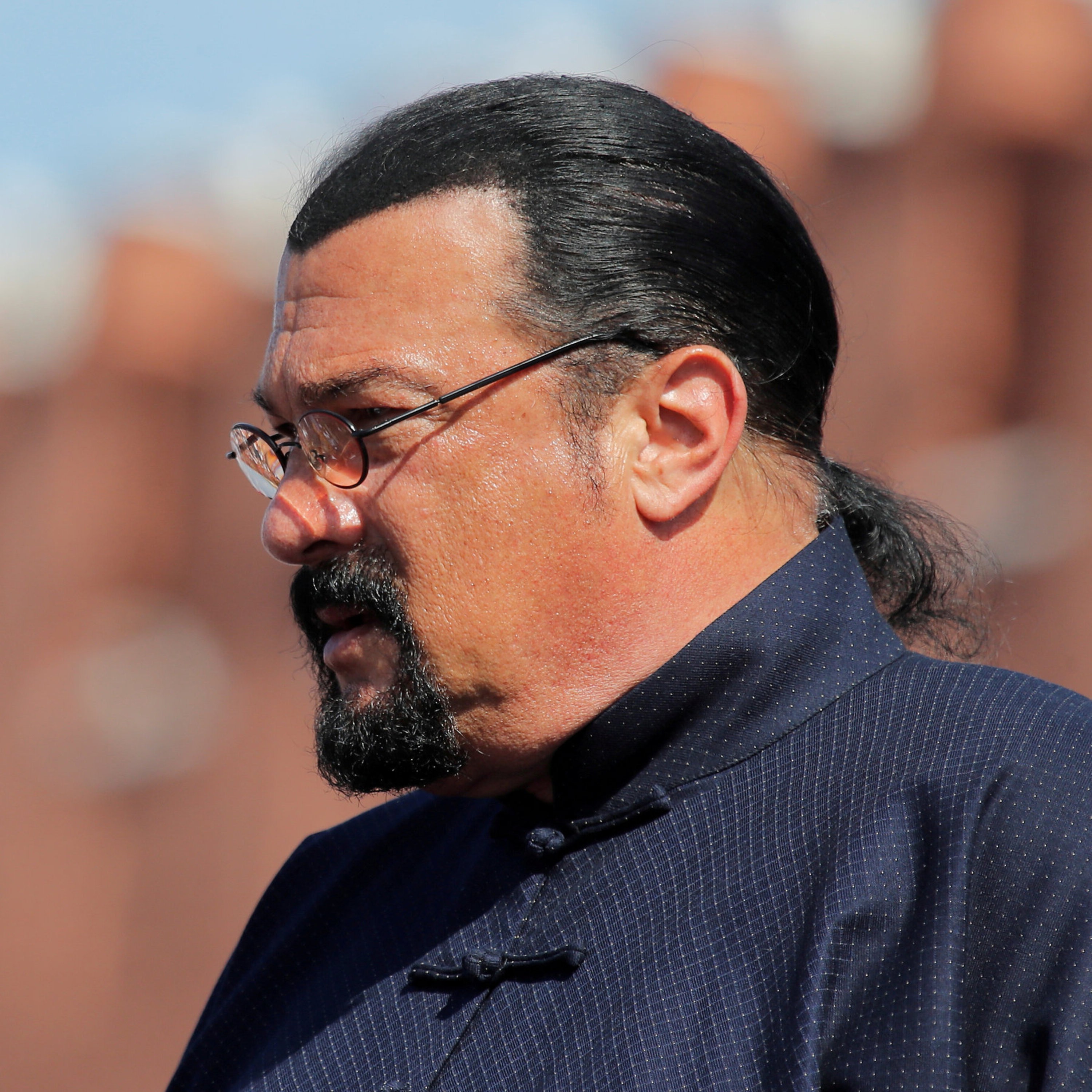 ---
Joe Survivor Man Bun
Joe Survivor is a popular person nowadays who should follow trends. You can see him with a bun style that fits his everyday look more than any other haircut.
---
Ashton Irwin Man Bun
Ashton Irwin has a good-looking male bun hairstyle that has become his favorite one. He looks very cute with it.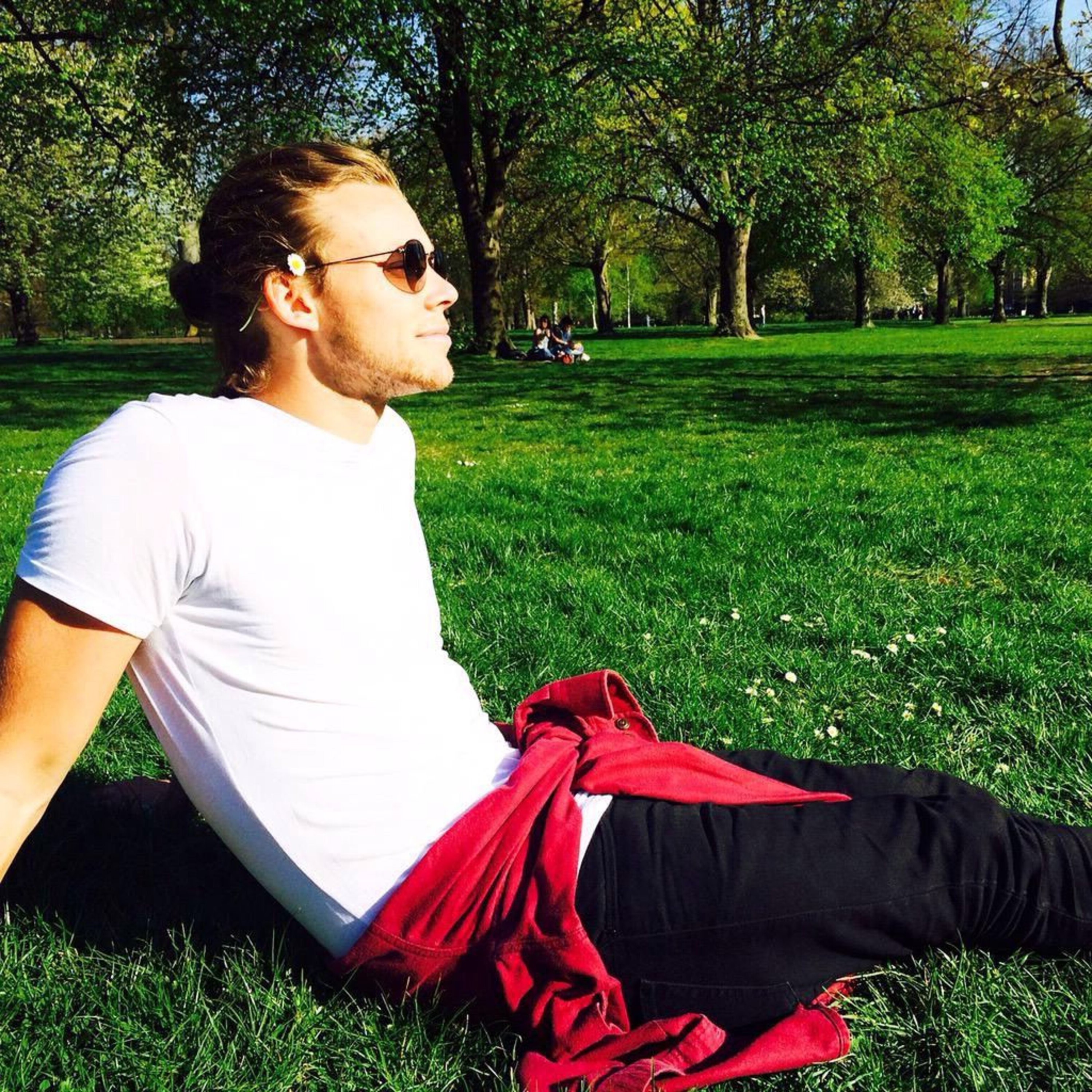 ---
Colin Farrell Man Bun
Colin Farrell has got his fame, not due to the trendy bun hairstyle but no doubt it has contributed to his popularity. Just look at the pic and make sure he looks gorgeous with a bun.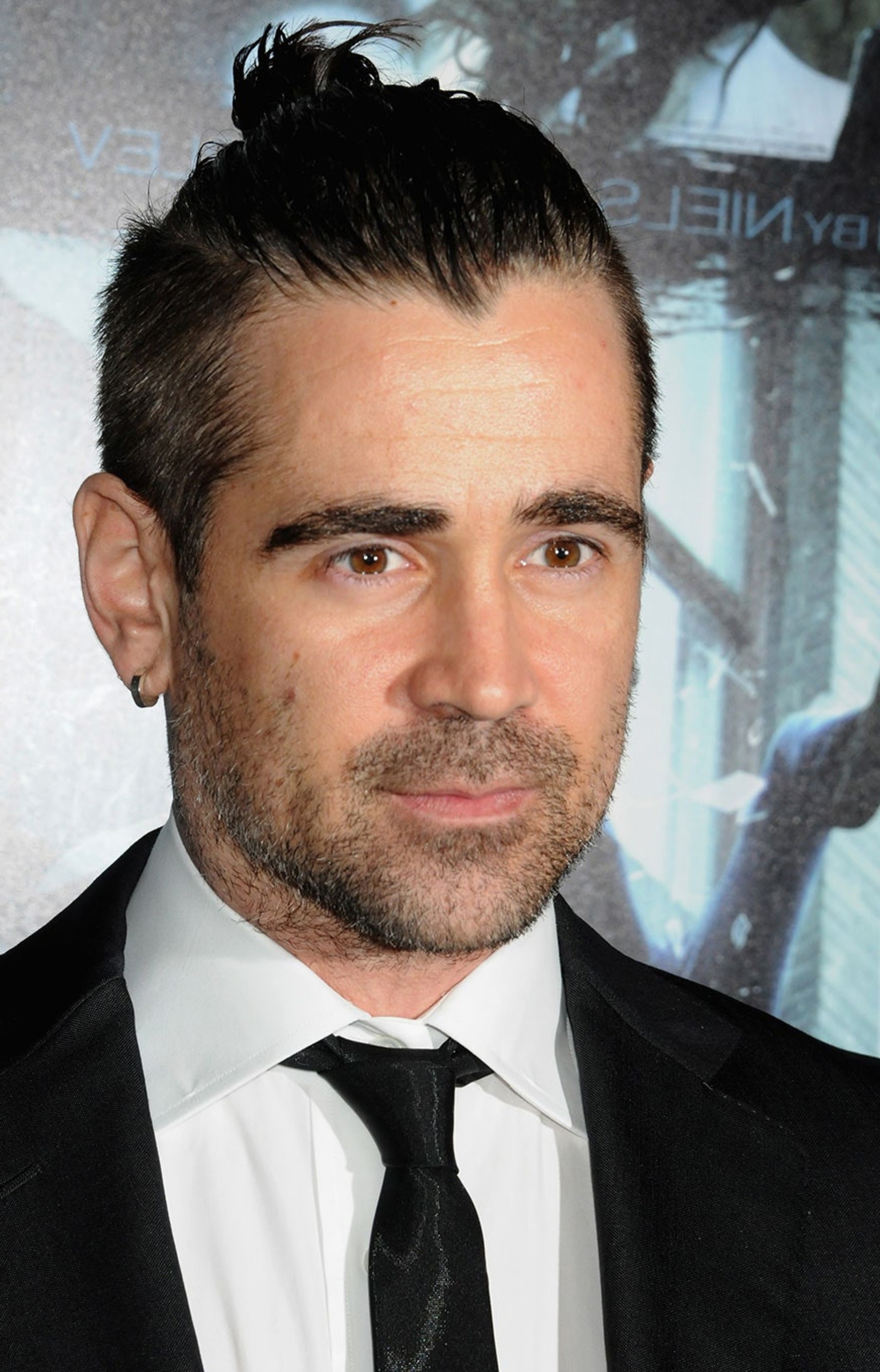 ---
Aidan Turner Man Bun
Aidan Turner is one of the famous Irish actors. He always looks good thanks to his great sense of style. His fans like it when he wears a bun hairstyle.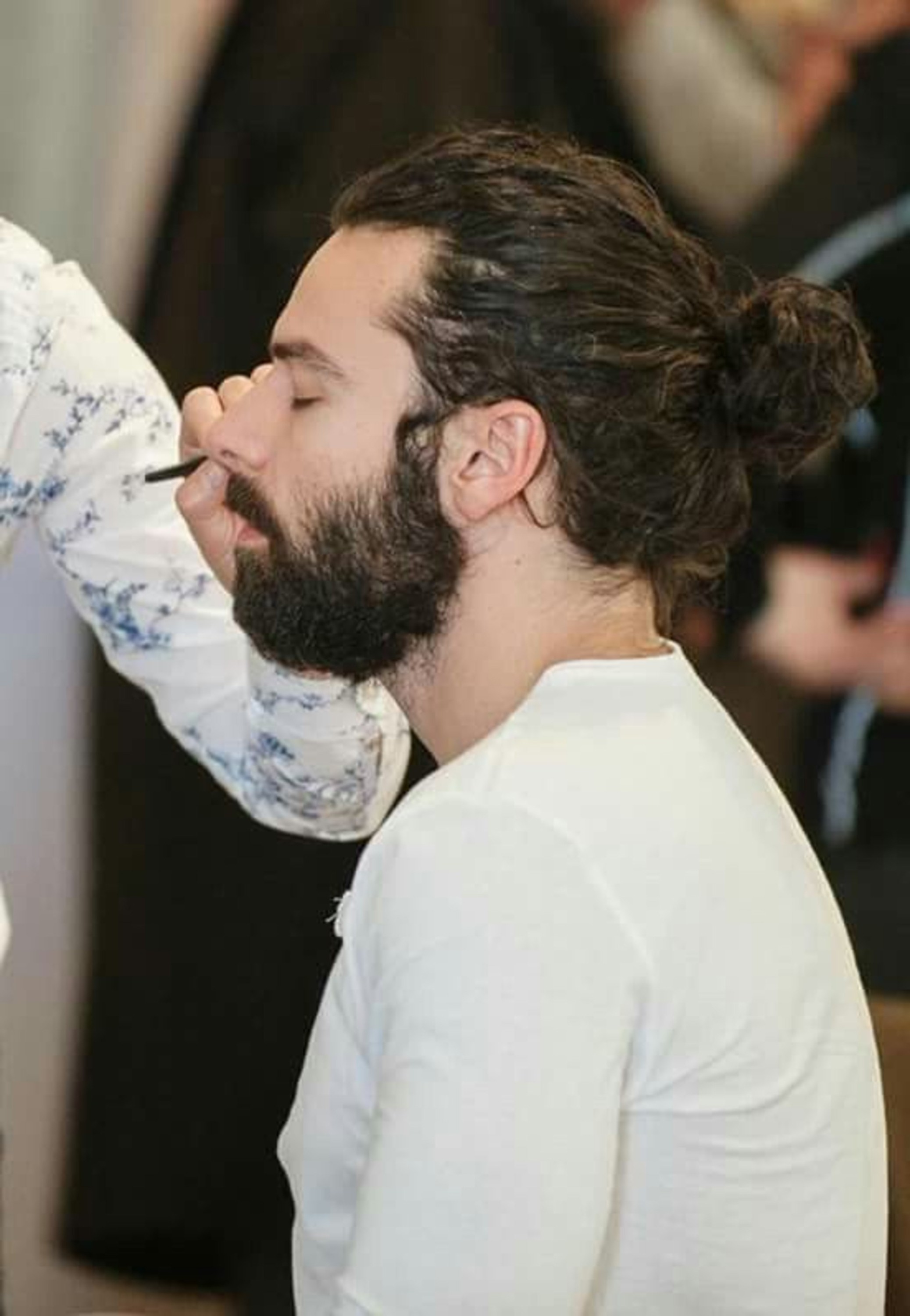 ---
Reign Kardashian Man Bun
Reign Kardashian is following fashionable trends since childhood. He looks very cute and stylish with a bun.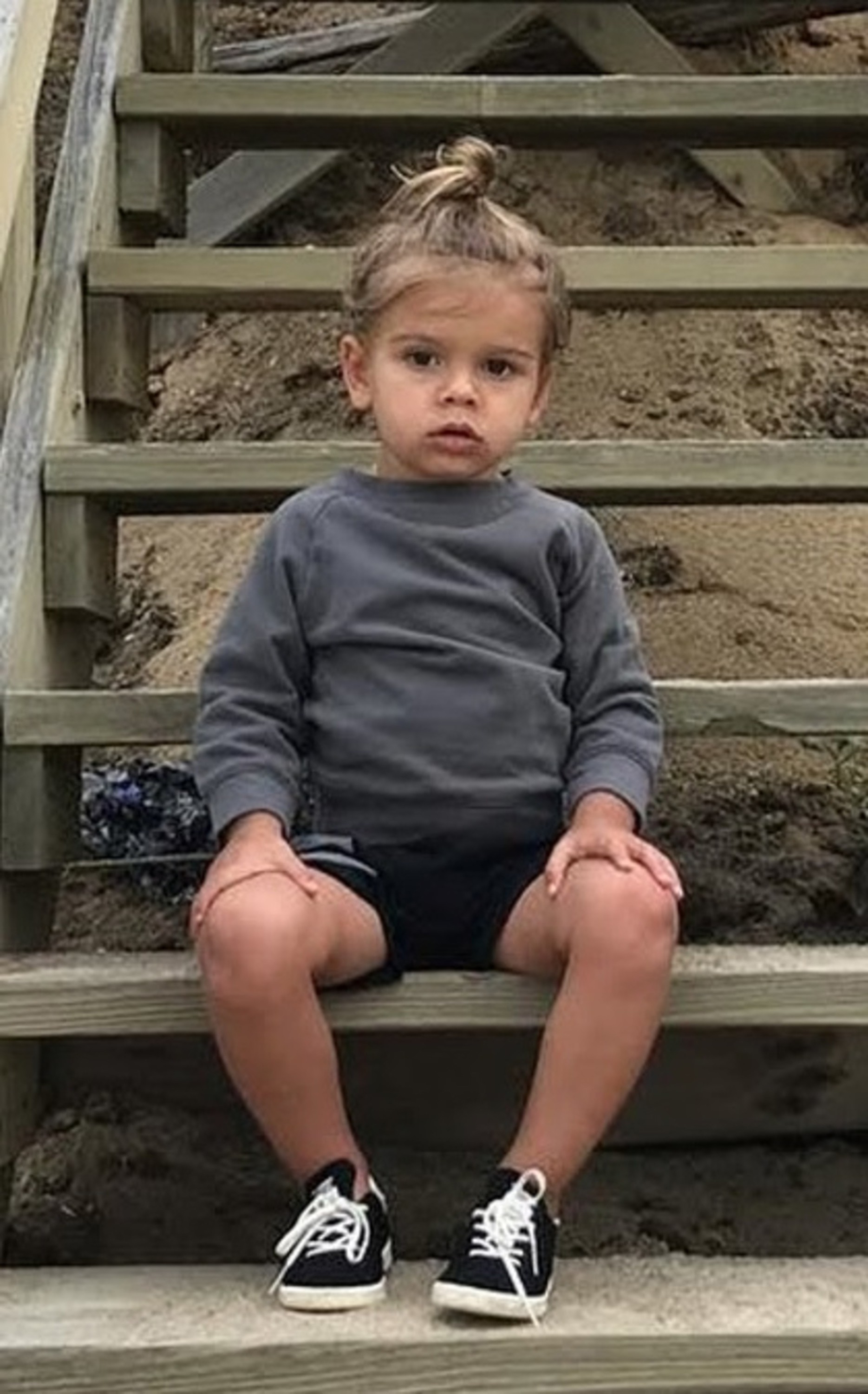 ---
Adam Levine Man Bun
Adam Levine likes messy hairstyles and trendy look. A bun style fits him better than any other one, especially combined with his charismatic appearance.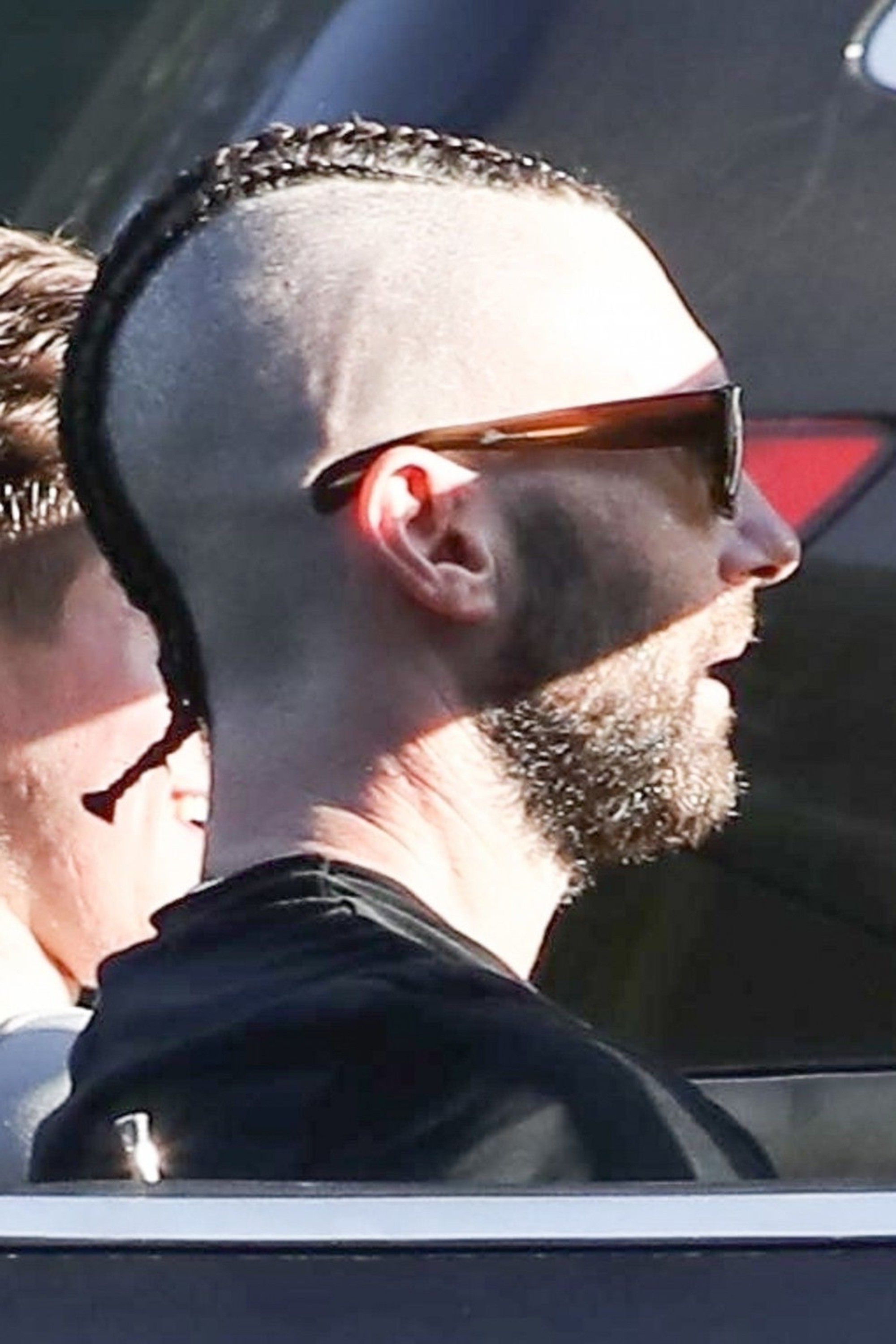 ---
Gaya Rambut Man Bun
Gaya Rambut has a very interesting version of a bun style with an undercut. He can by right be called one of the most stylish representatives of strong sex.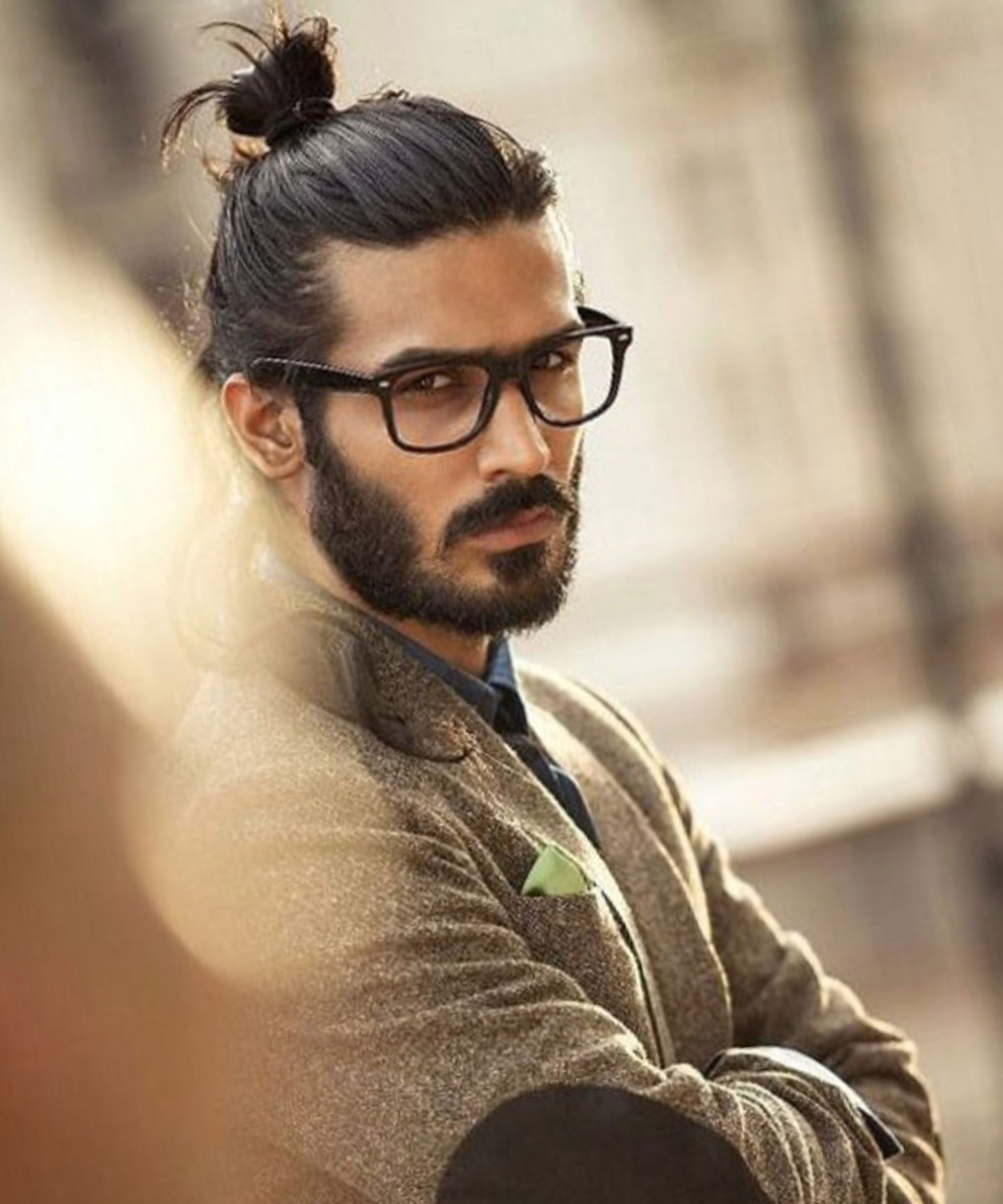 ---
Derick Dillard Man Bun
Derick Dillard has periods when he wore short hair but his wife and friends think that he looks better wearing long haircuts, especially the one with a bun.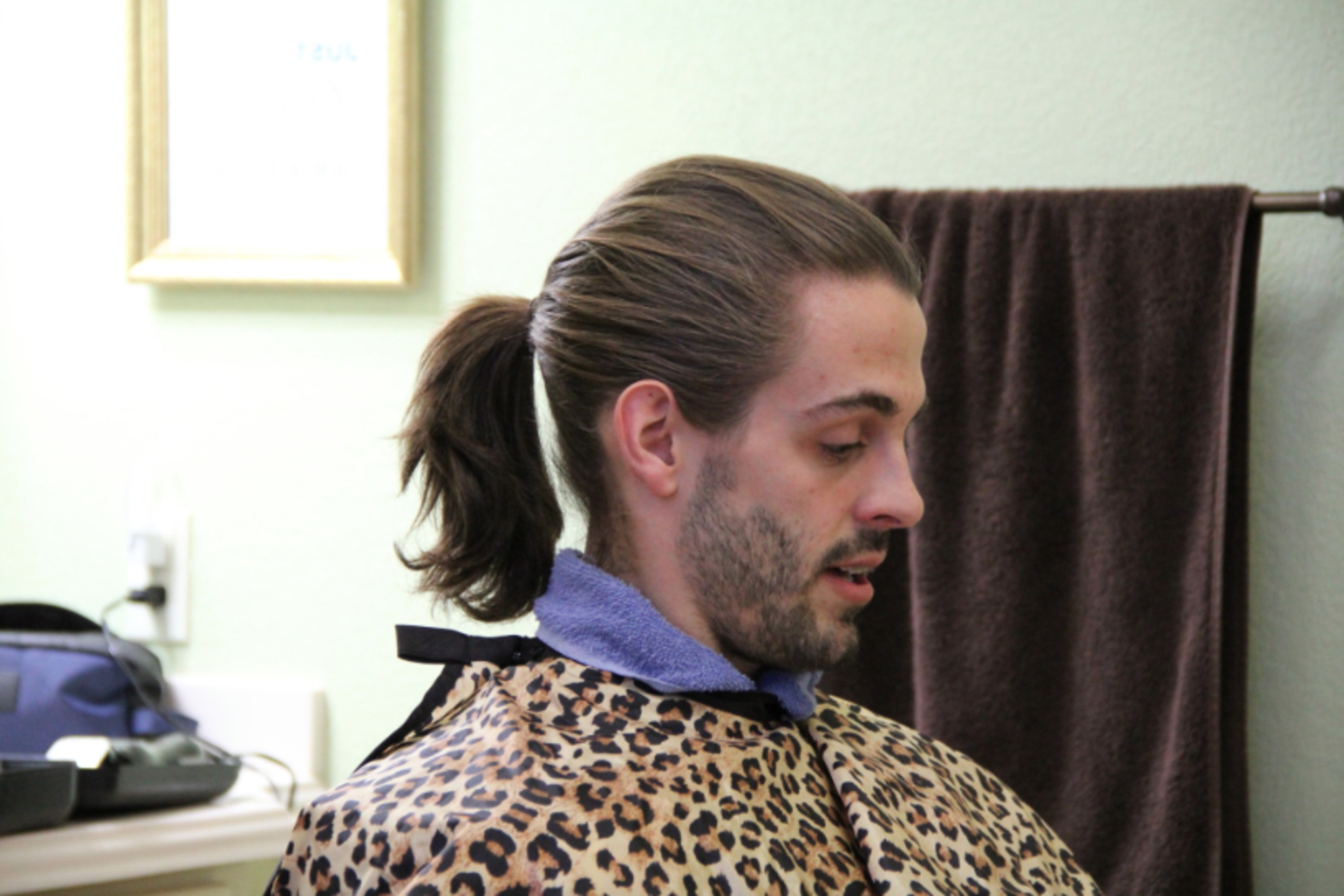 ---
Timothy Delaghetto Man Bun
Timothy Delaghetto wears a bun that adds a romantic touch to his face. He looks like a character from some love novel with this hairstyle.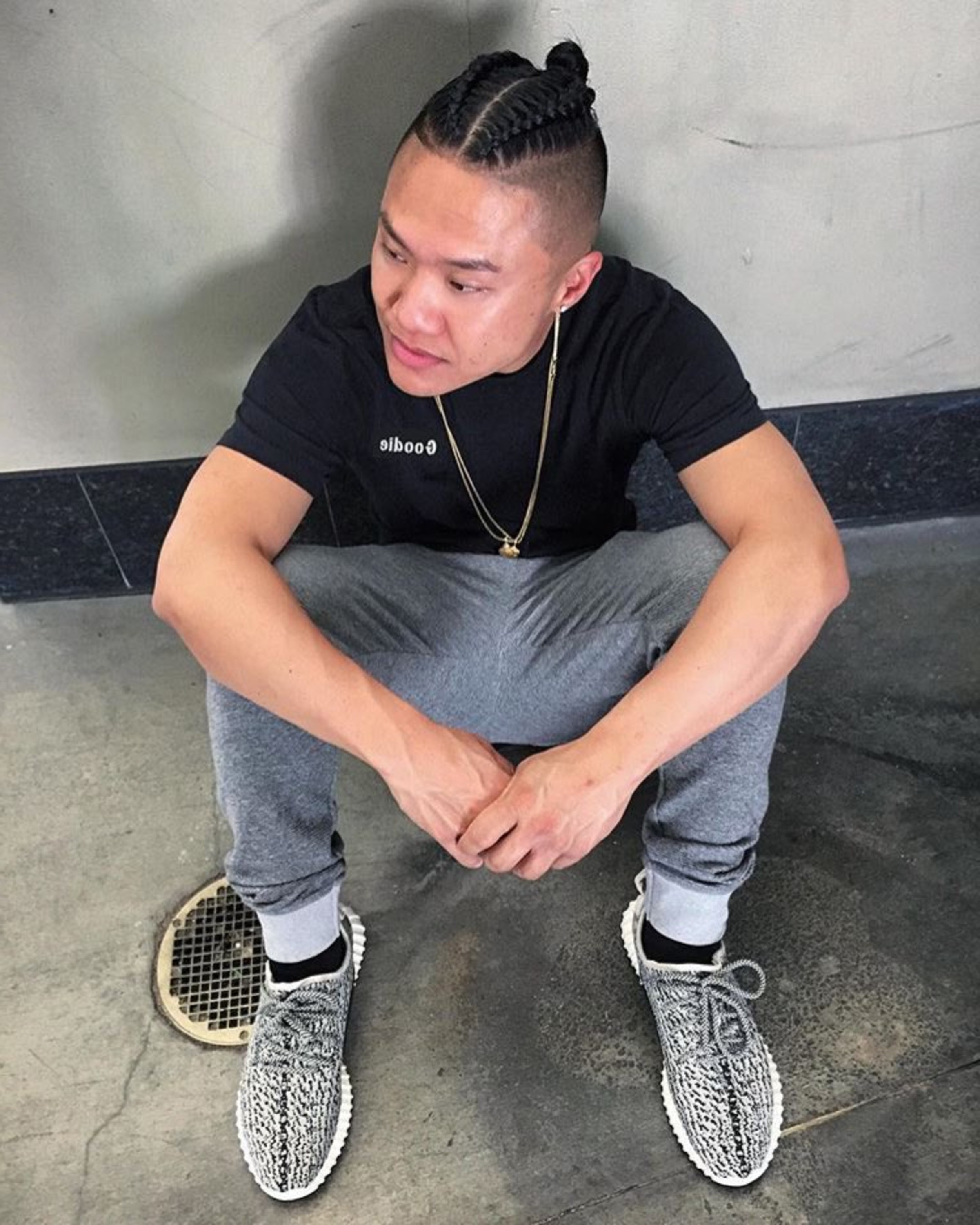 ---
Sebastian Stan Man Bun
Sebastian Stan can always be seen with a bun hairstyle. He wears it regularly as it looks stylish and fits any occasion. His straight hair makes it possible to make a neat accurate bun easily.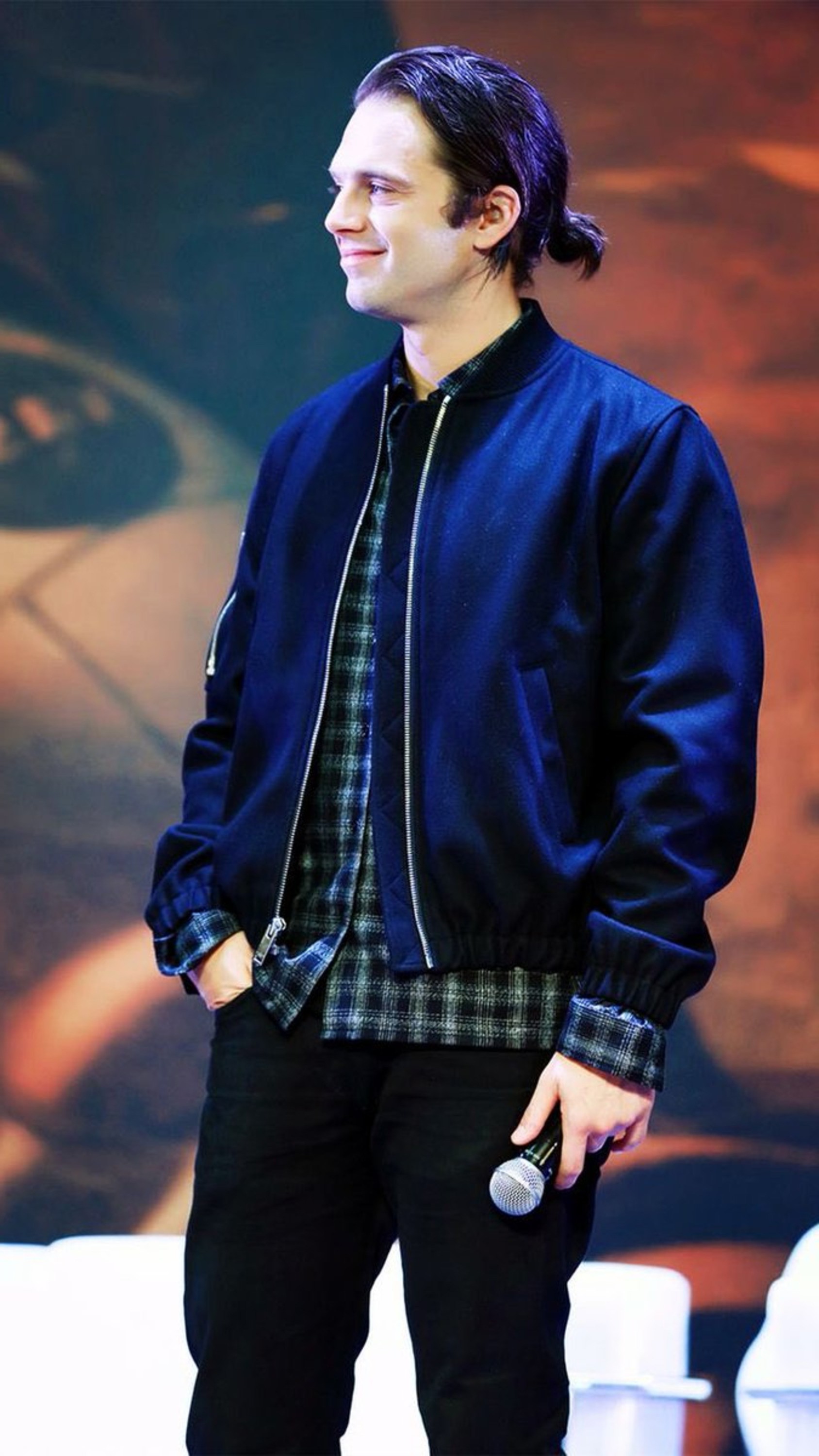 ---
Toshiro Mifune Man Bun
Toshiro Mifune is a real samurai who wears a bun on the top of the head. It doesn't spoil his masculine features, vice versa, it adds him a serious look.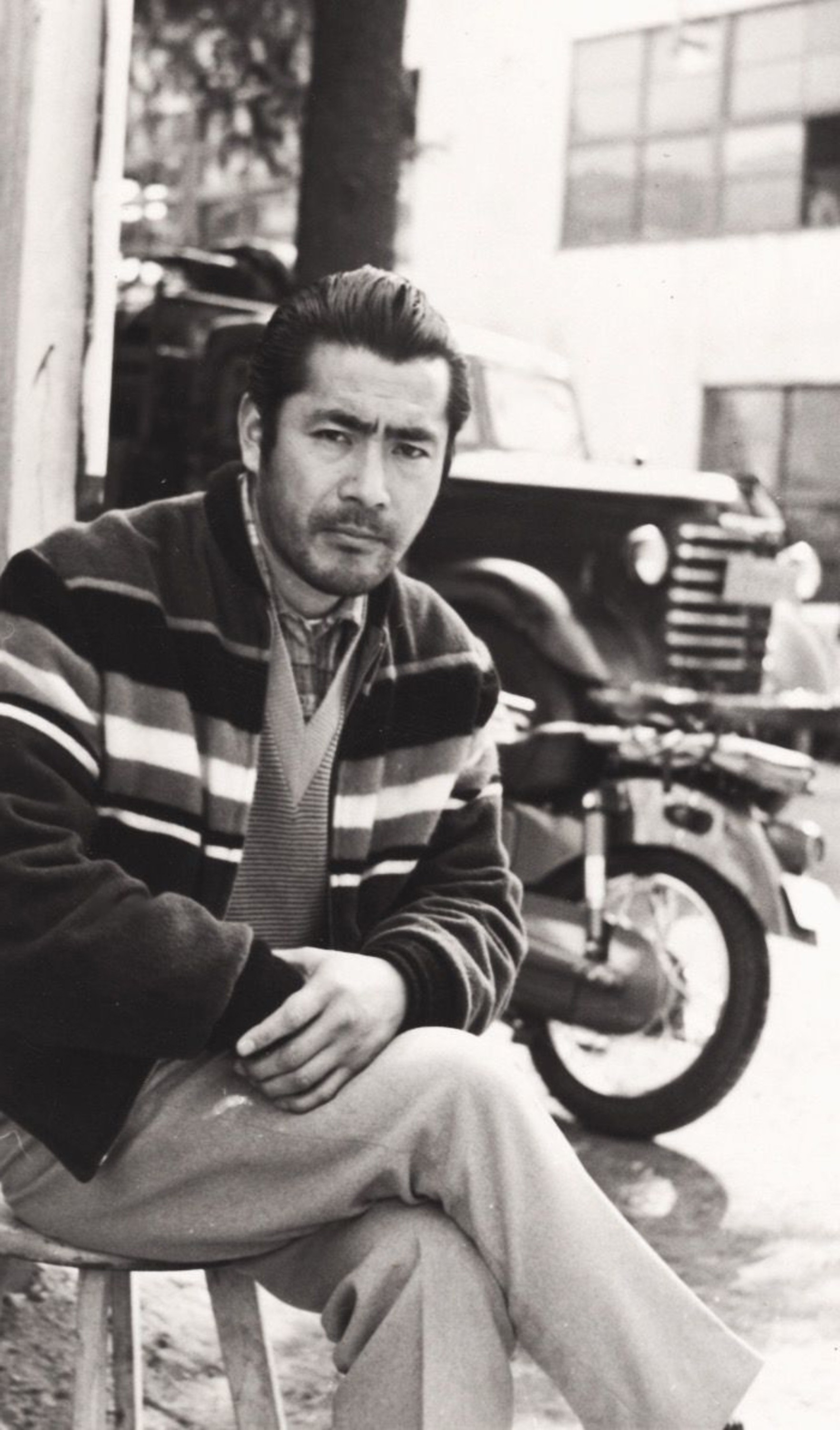 ---
Luca Fersko Man Bun
Luca Fersko is an Italian who follows trends and looks stylish wherever he goes and whatever he does. Follow his style and you will always look just fascinating.
---
Matt Corby Man Bun
Matt Corby's bun has an epic look. The combination of casual clothes and a bun style helps to create a unique look for every day.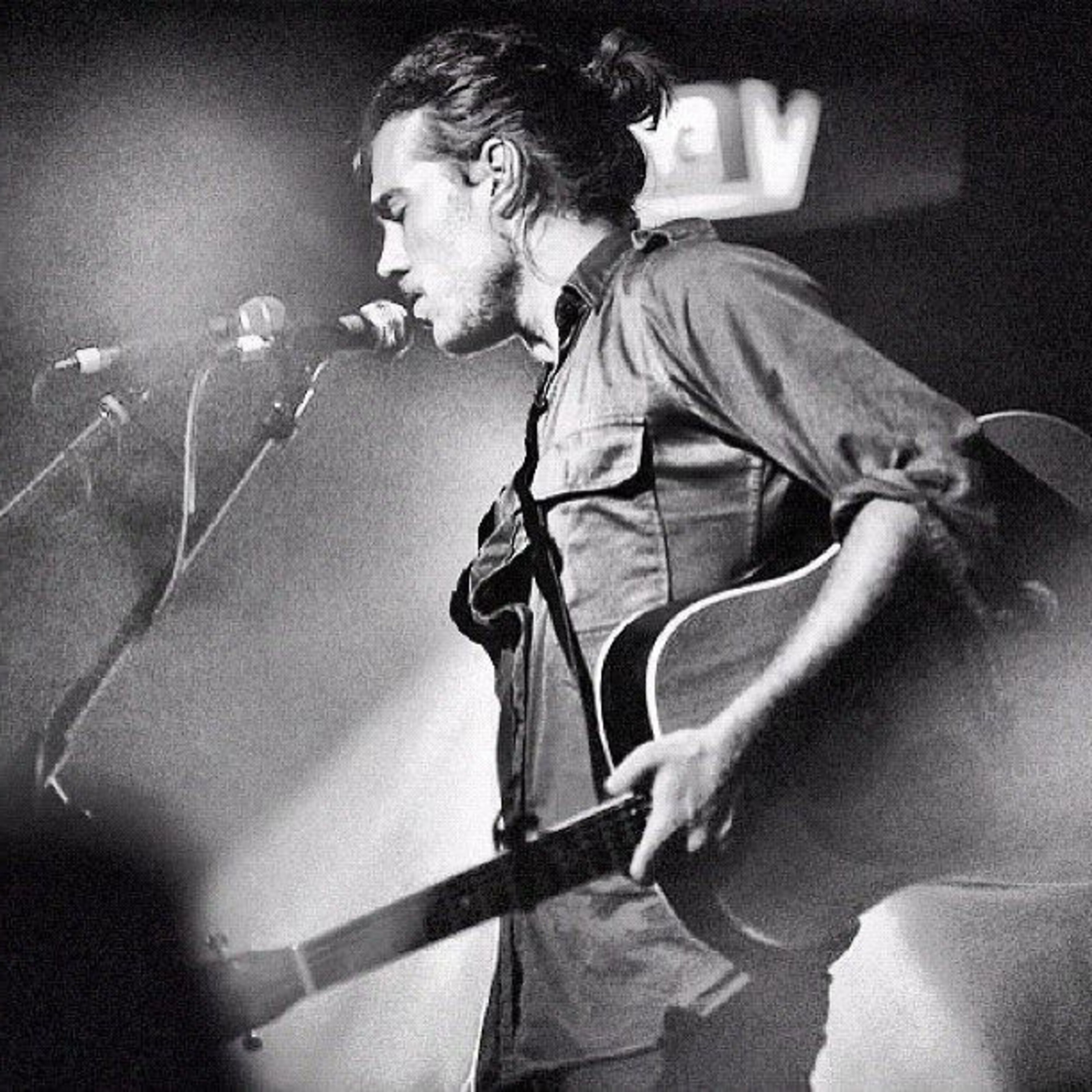 ---
Ray Romano Man Bun
Ray Romano looks fun with a bun. His fans admit that his face changes for the better with this nice bun instead of a short haircut.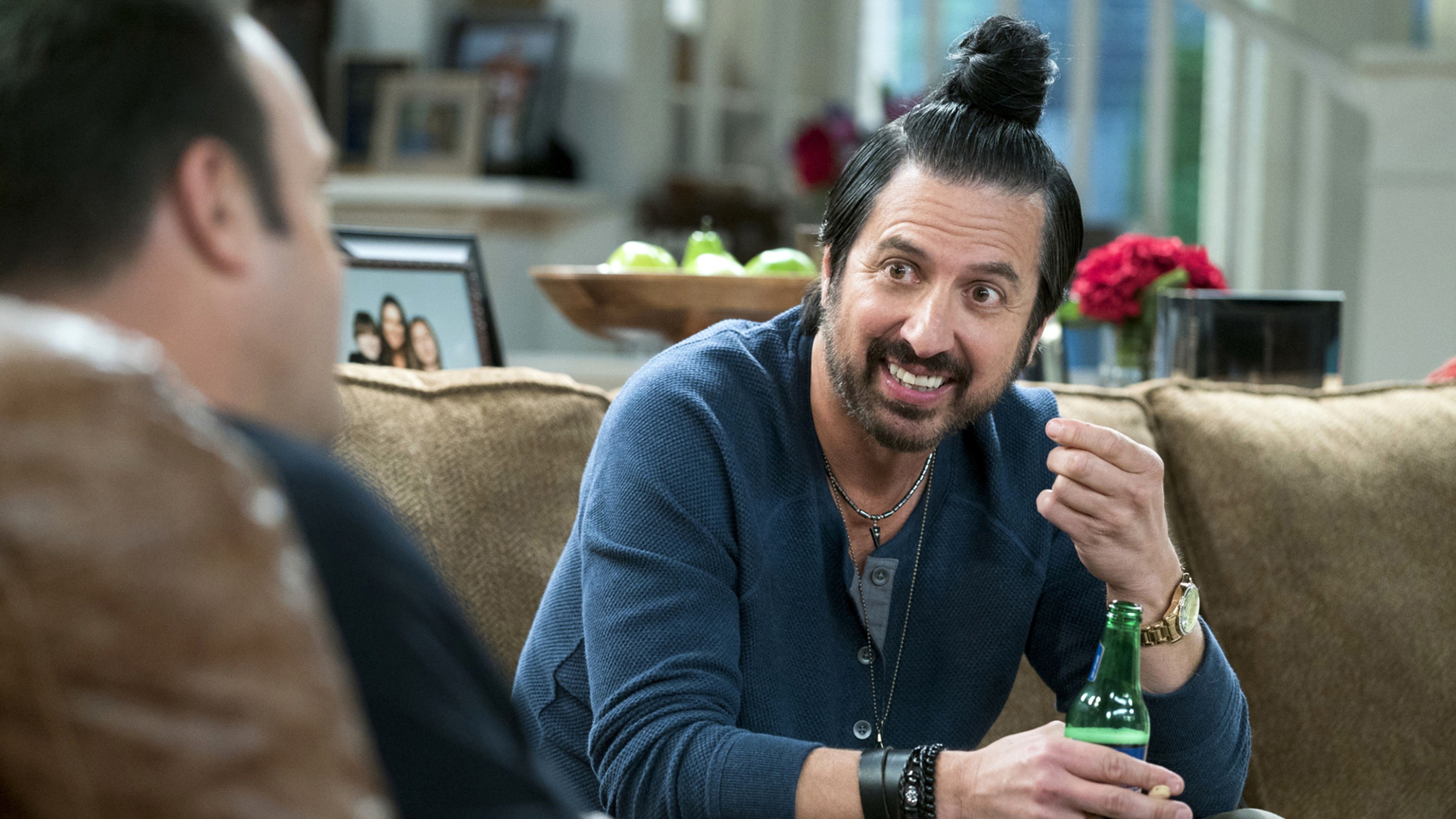 ---
Ranveer Singh Man Bun
Ranveer Singh wears a bun to create a solid elegant look. One can see him with a bun on the cover of the fashion magazine as well as in daily life.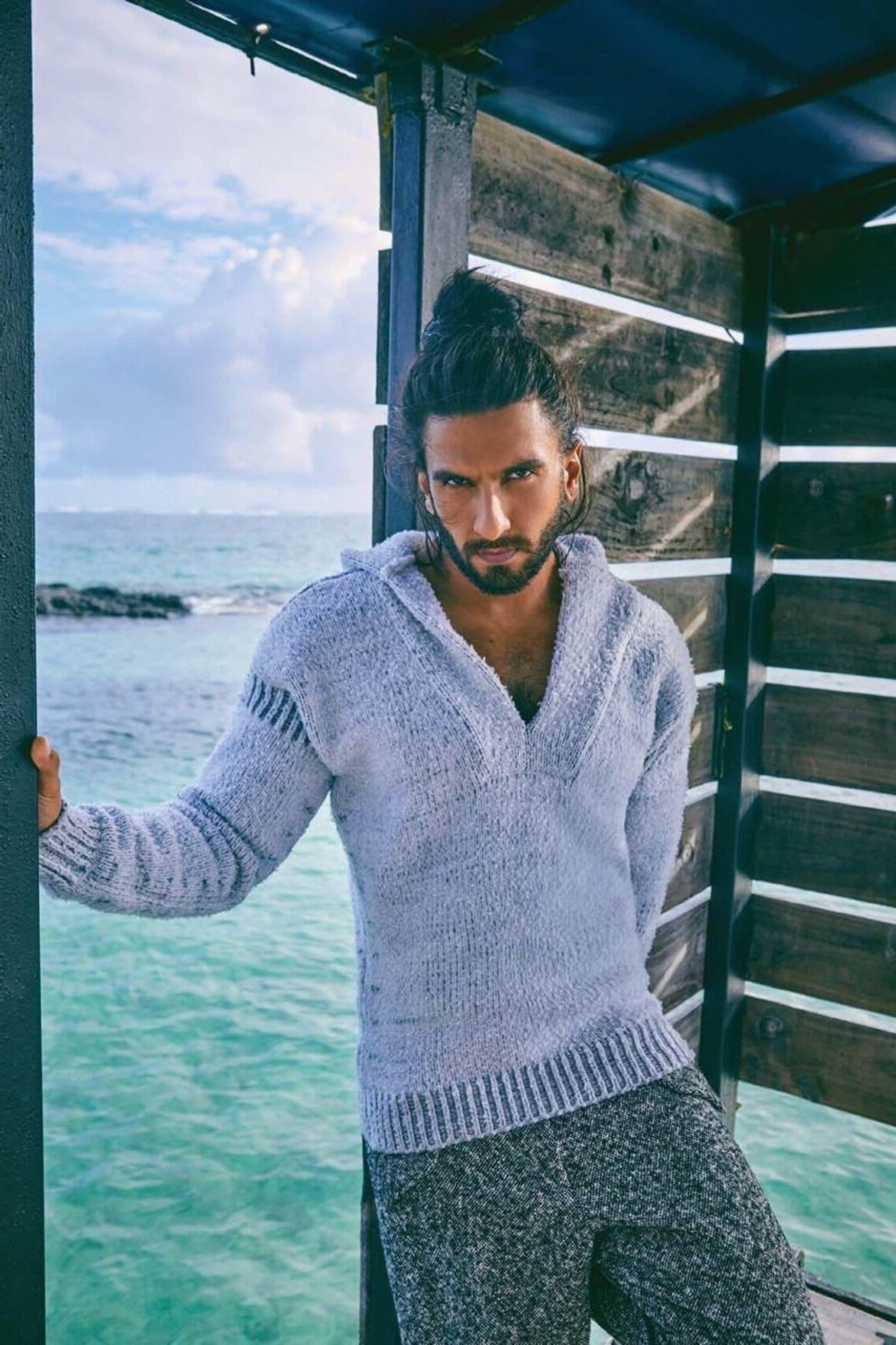 ---
Talented Musicians Who Love a Bun Hairstyle
---
Matty Healy Man Bun
Matty Healy wears a bun that helps him to make his curled hair accurate. A neat look is created with the help of a firm bun.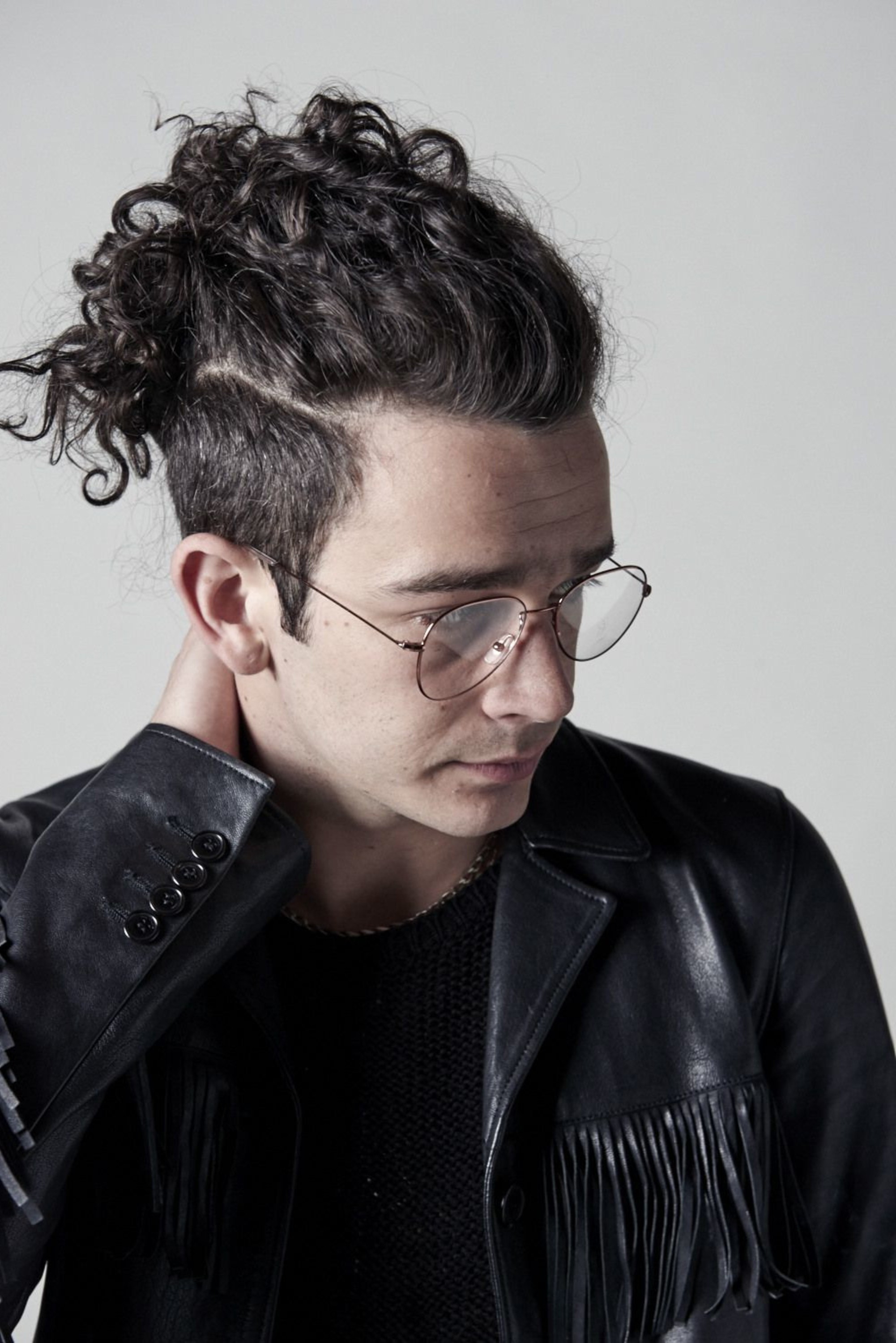 ---
Lin Manuel Miranda Man Bun
Lin Manuel Miranda is the one who can be seen with a bun more often than with any other hairstyle. He is associated with the bun that fits his appearance and straight hair type best.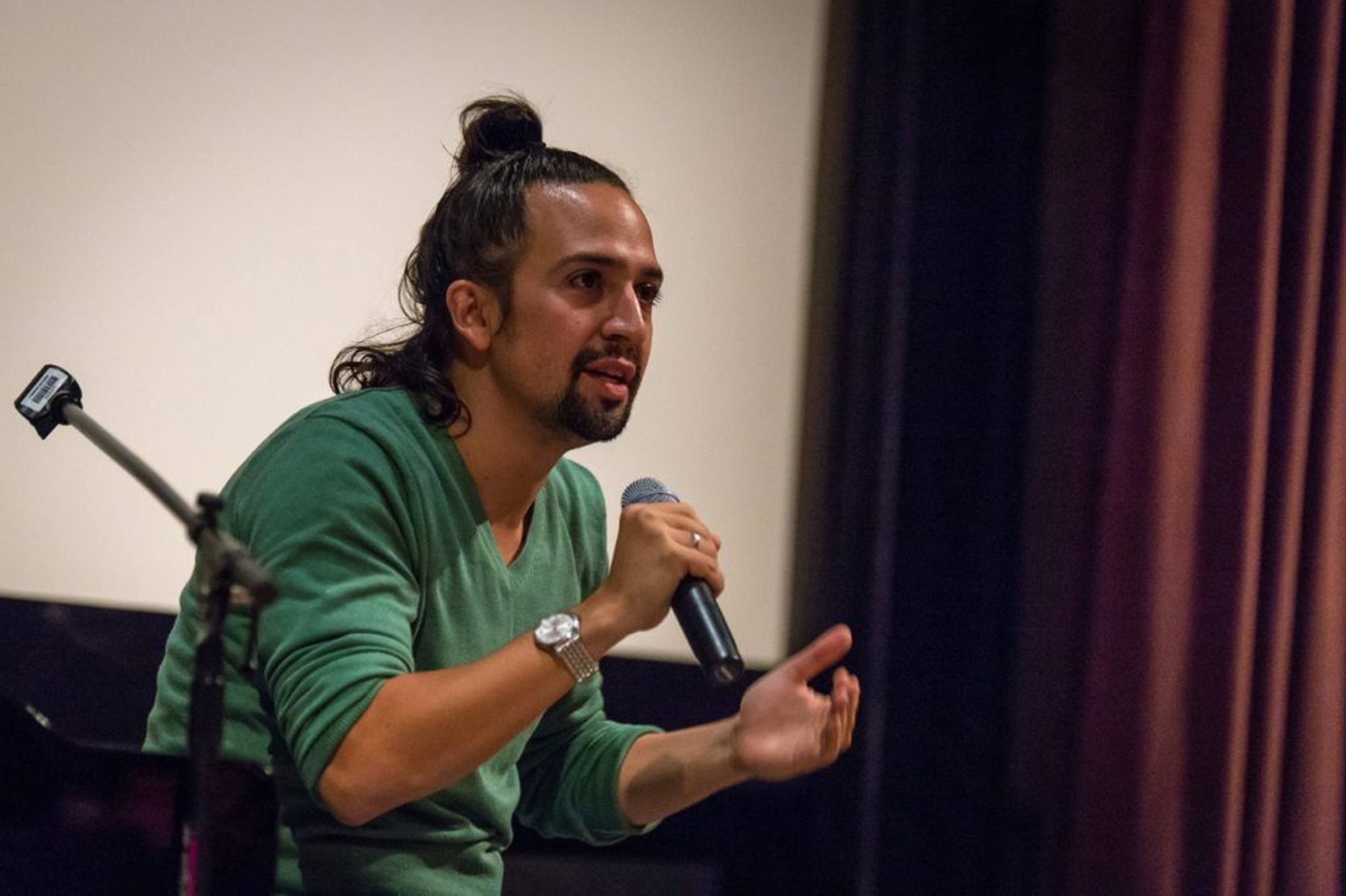 ---
August Alsina Man Bun
Many girls would feel envious of the August Alsina man bun. His type of hair makes it possible to create a nice bun and wear it for long without taking efforts.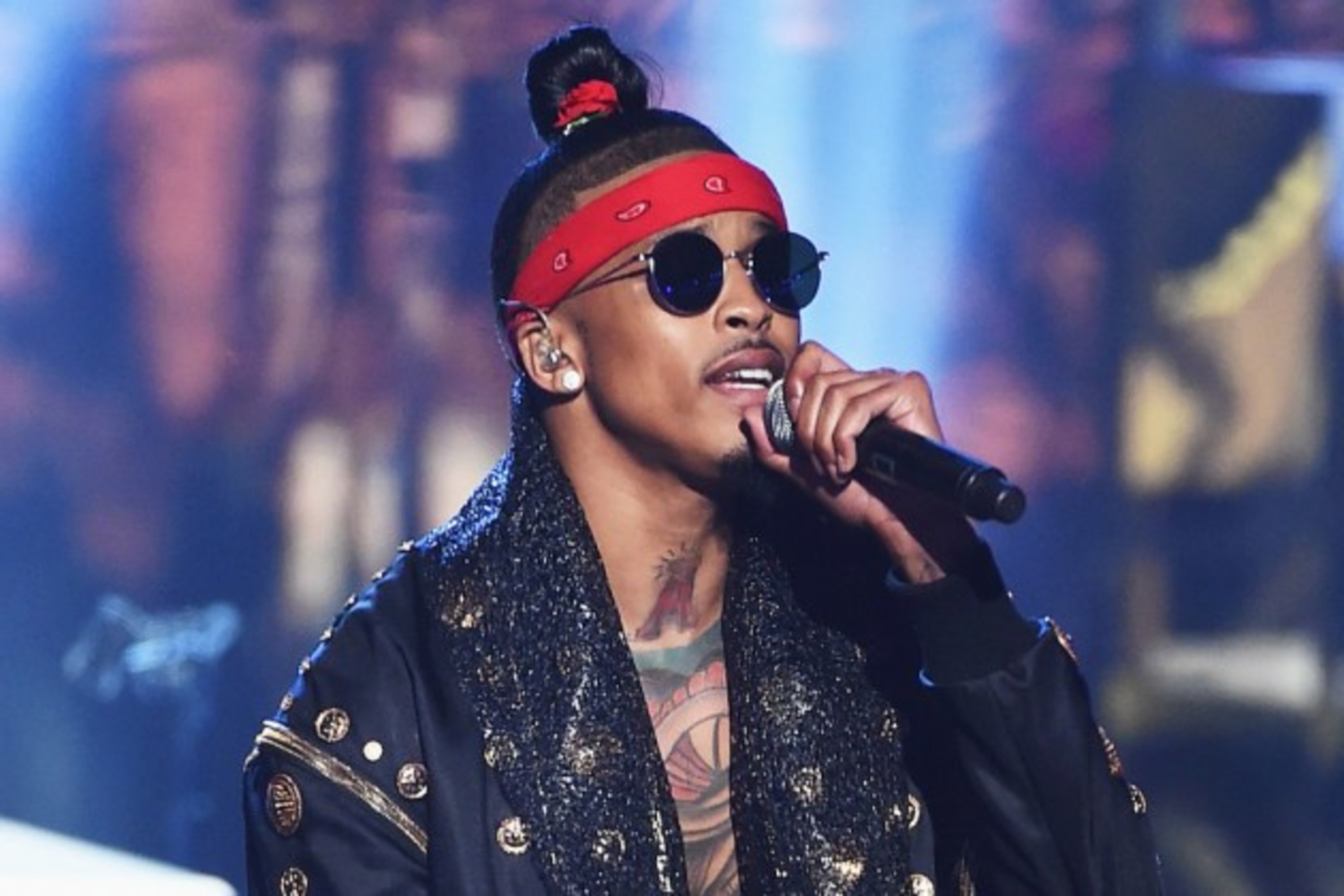 ---
Prince Royce Man Bun
Prince Royce is a sexy Latin singer with a nice bun and elegant clothes. Women would be envious of such a luxurious bun as he has. It is just perfect thanks to his healthy shiny hair.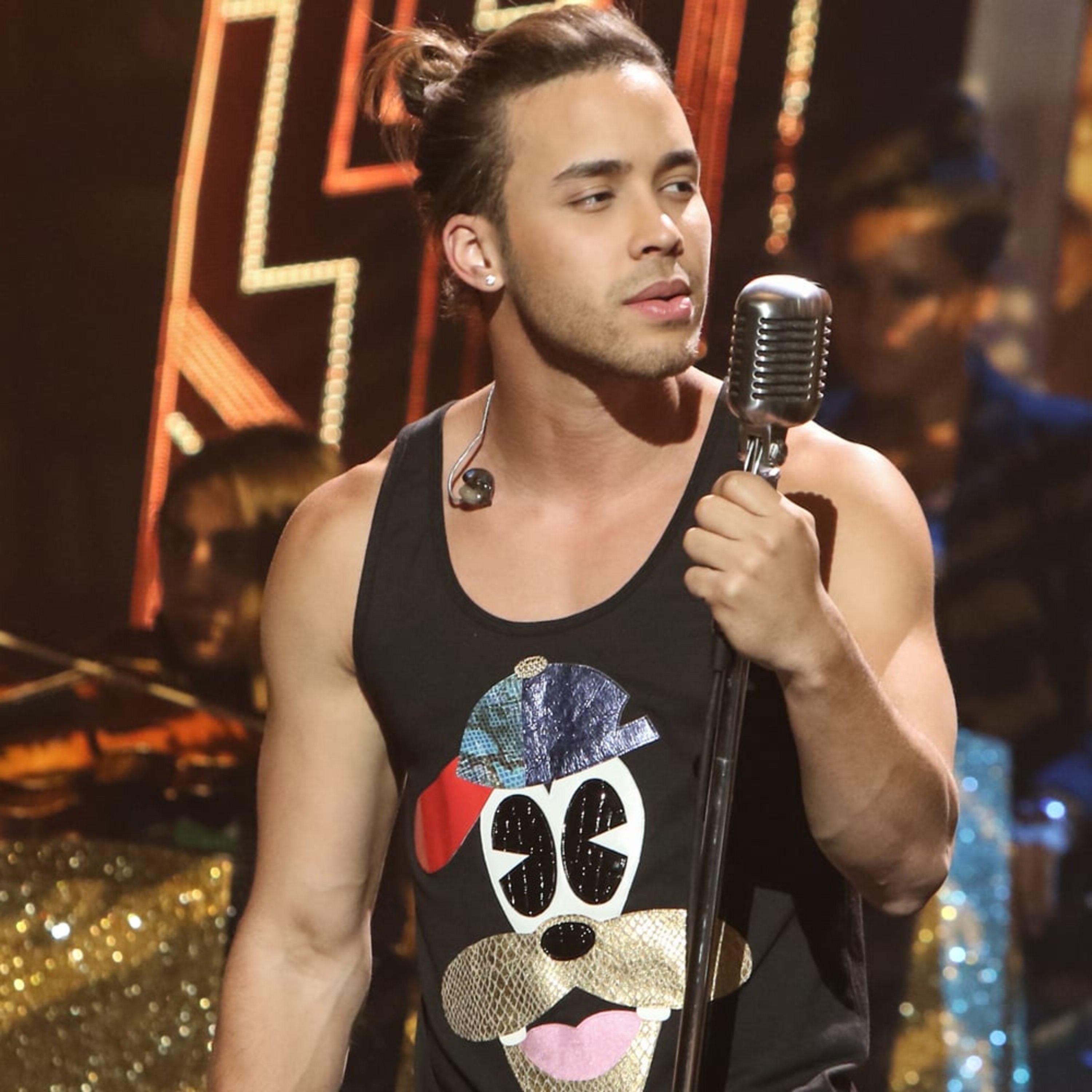 ---
Jacob Sartorius Man Bun
Jacob Sartorius looks very cute and fun with a new bun hairstyle. His young fans admit that they like it more when he wears hair like this.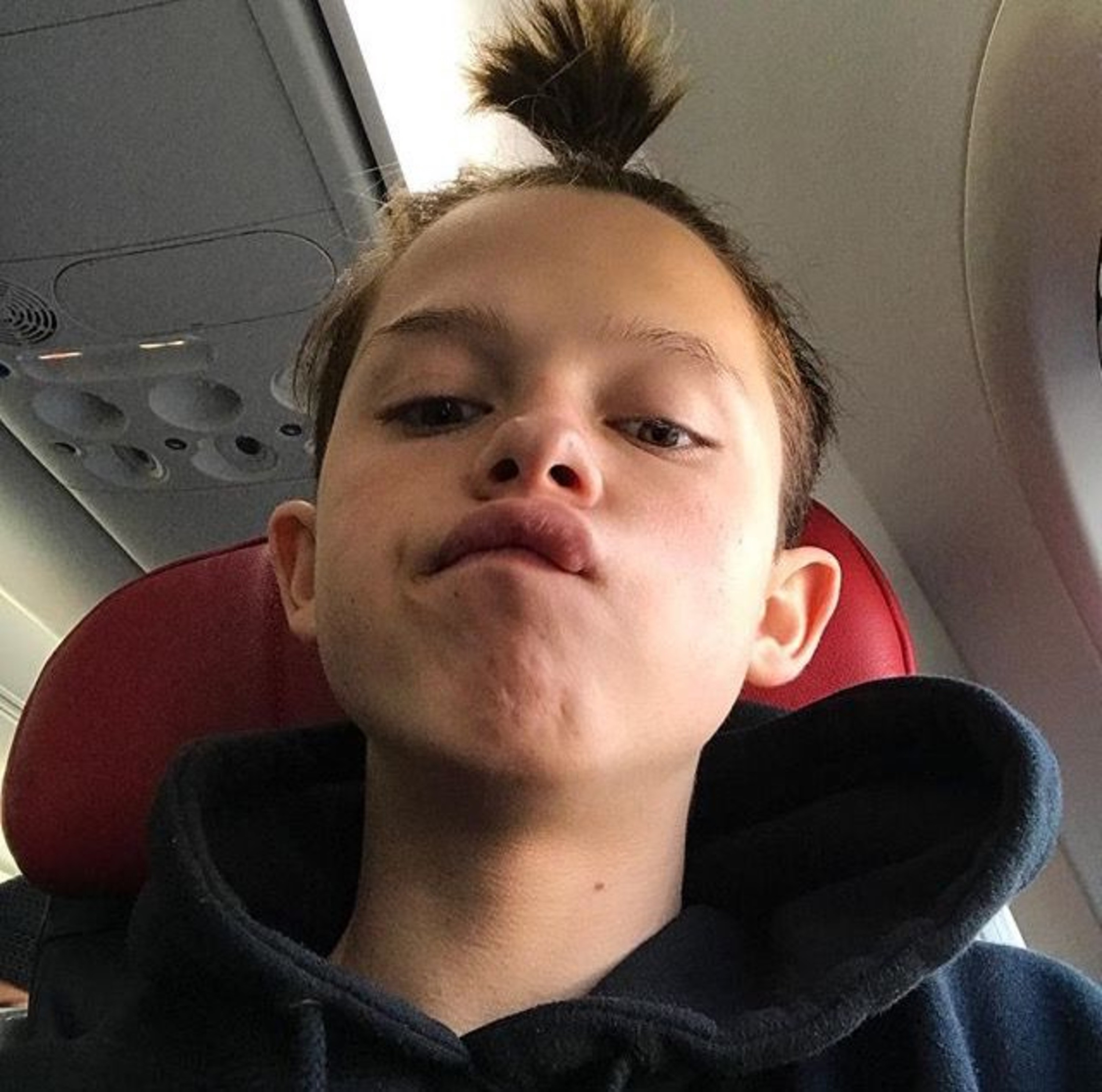 ---
Eminem Man Bun
Eminem is an extraordinary personality who likes experiments. Everyone would agree that he should wear a bun style more often as it fits his face type and everyday style.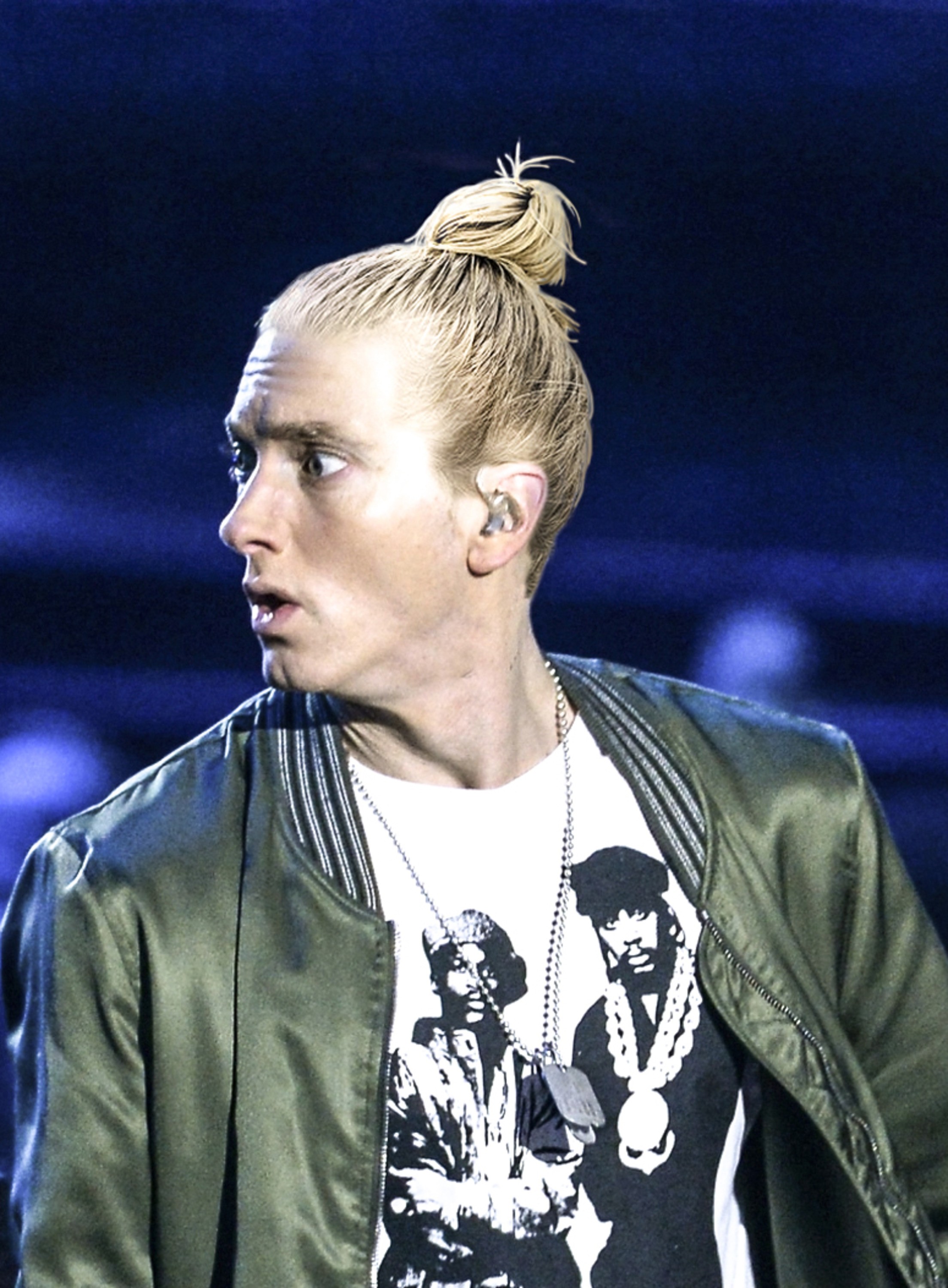 ---
Jimin Man Bun
Jimin is a good-looking young man with a man bun style. You can see it with a bun in the street when he goes shopping and at concerts.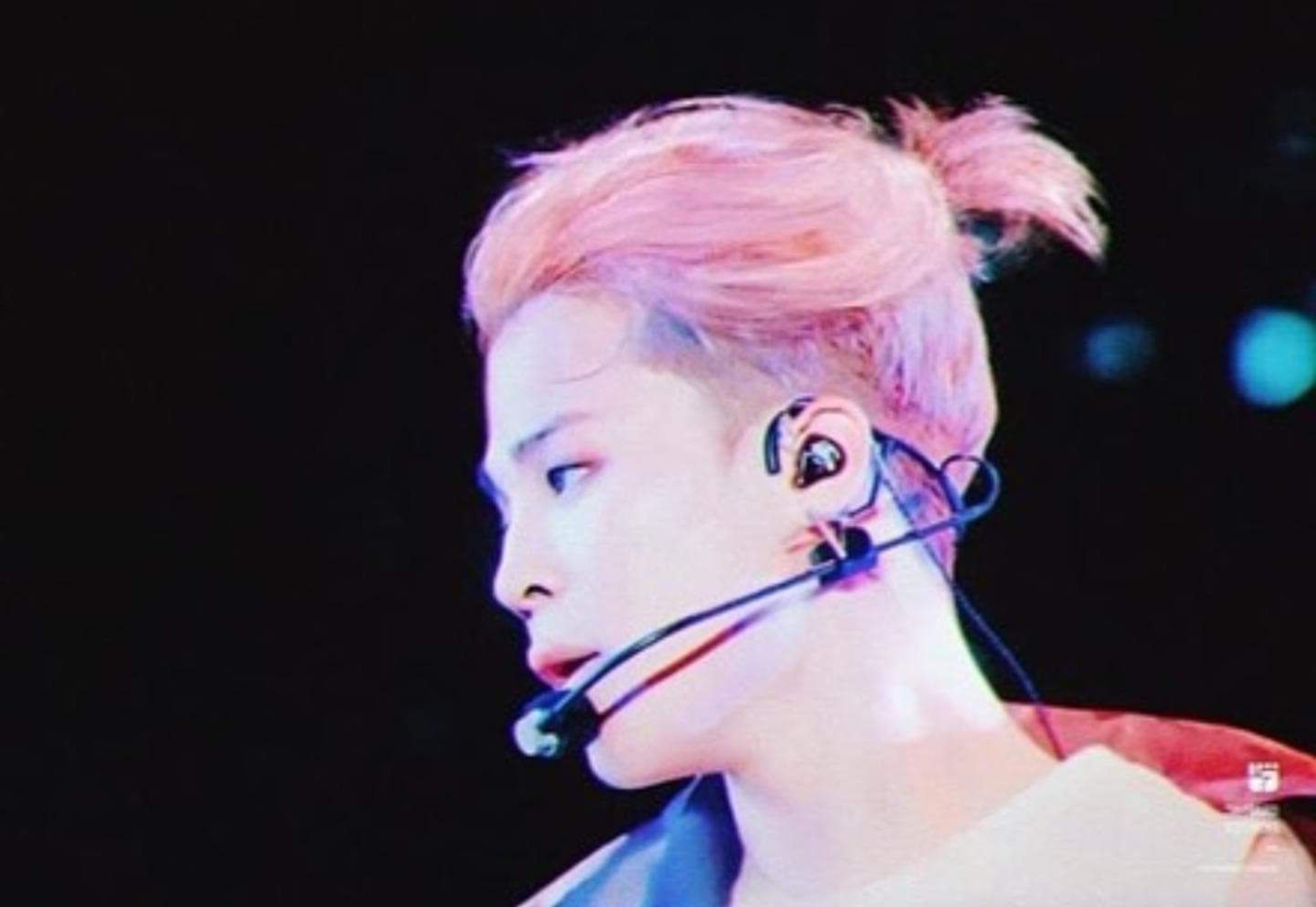 ---
Justin Bieber Man Bun
Justin Bieber is one of the favorite singers among young girls. They always say "Wow" when seeing Justin with a bun hairstyle on the stage.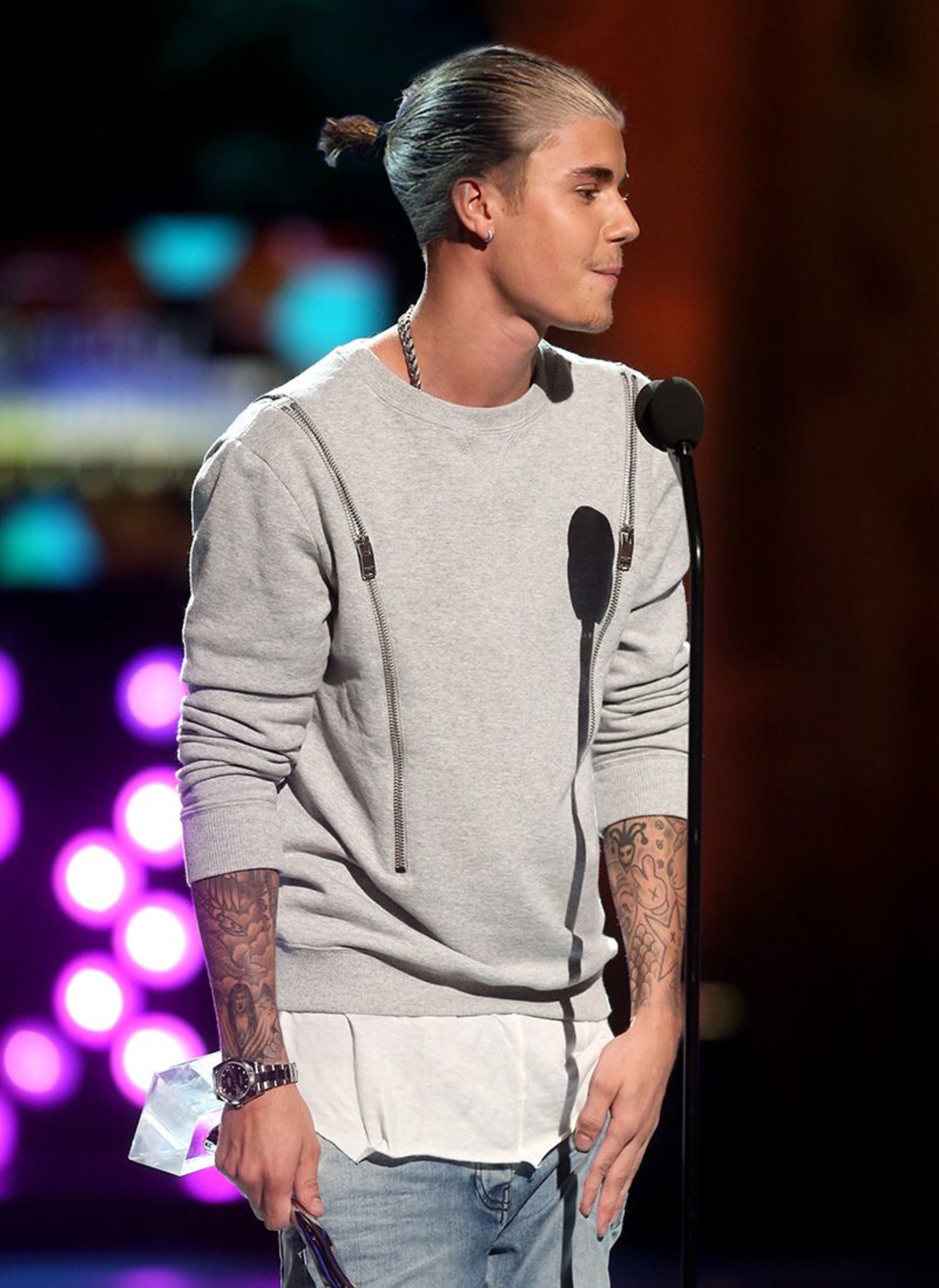 ---
Zayn Malik Man Bun
Besides being a successful model, composer, and singer, Zayn Malik is a very sexy man women dream about. His female fans admit that they adore when he wears a man bun.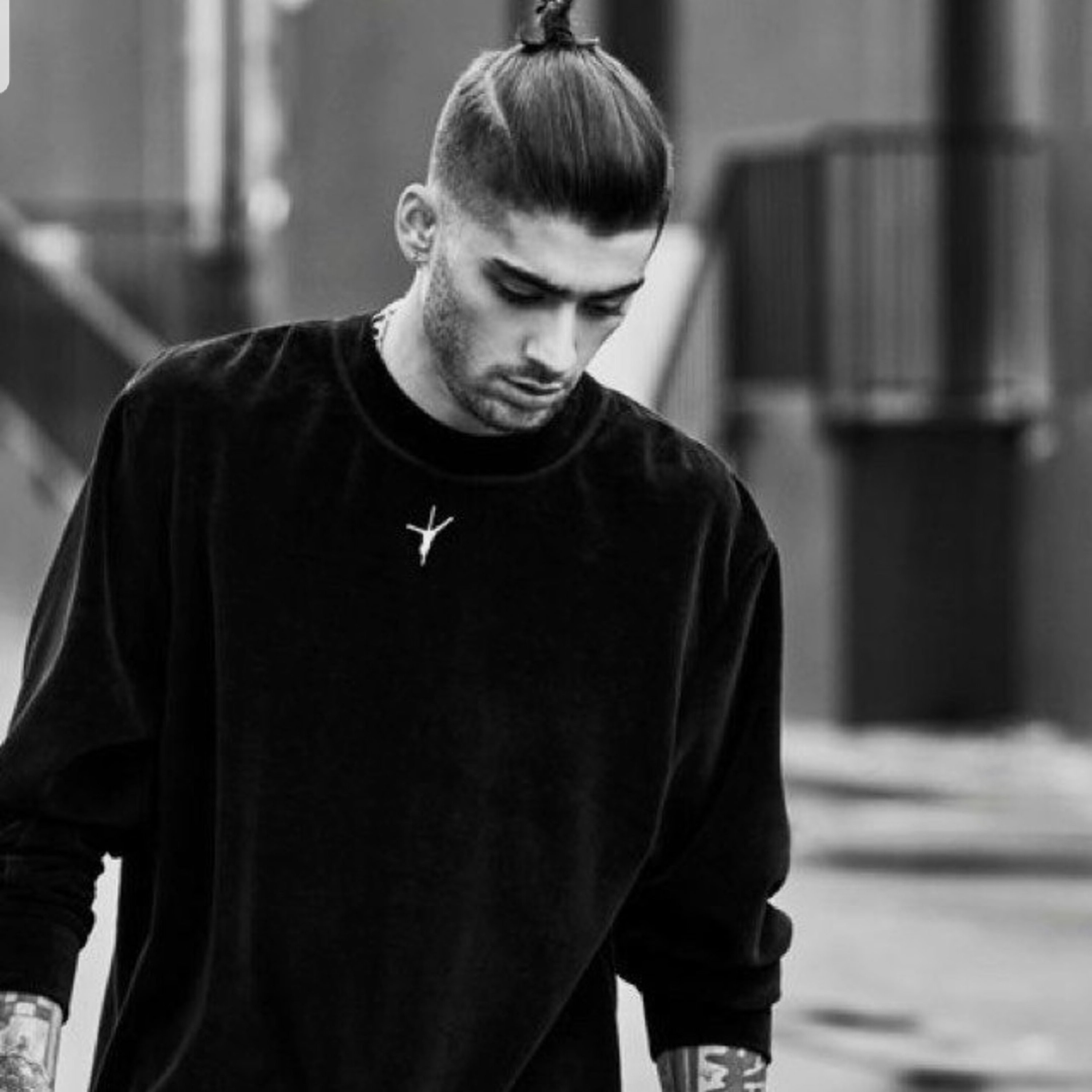 ---
Hozier Man Bun
Hozier man bun looks great. His owner admits that he finds a man-bun the most convenient hairstyle option for daily wear.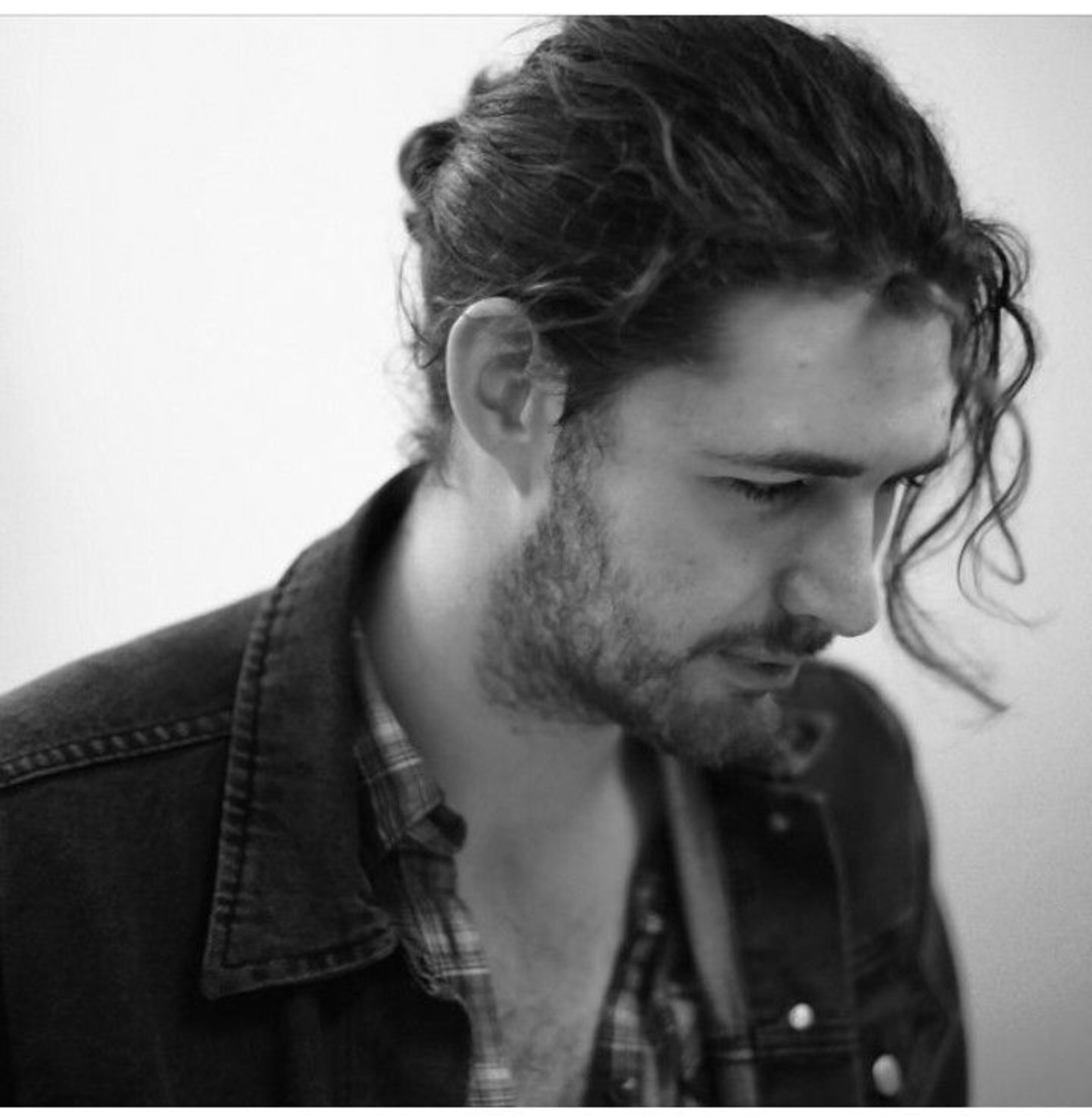 ---
Omarion Man Bun
Omarion wears a braided man bun that looks very creative and original highlighting his unique personality. Just try to make the same and stand out.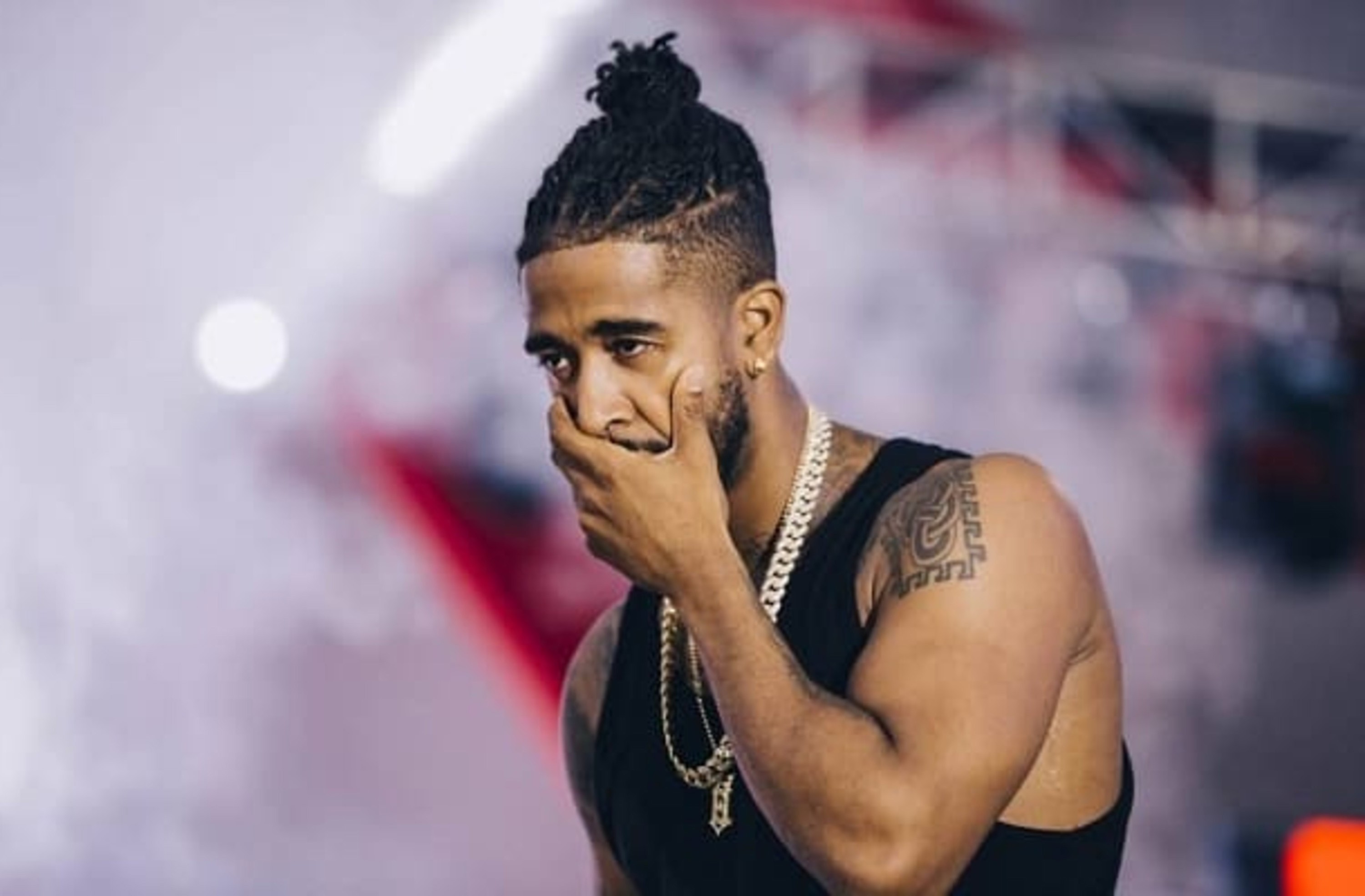 ---
Famous Politicians with a Man Bun Hairstyle
Not only celebrities follow trends. World leaders also like changing their look from time to time and wear a bun hairstyle.
---
Trump Man Bun
President can also wear a bun if he wants to add a bit of casual style to his look. Any man without an exception can create a nice look for everyday wear using a man bun style.
---
Barack Obama Man Bun
Barack Obama is one of the presidents who like experimenting with hairstyles sometimes. He was seen with a bun hairstyle that fits his face type and features.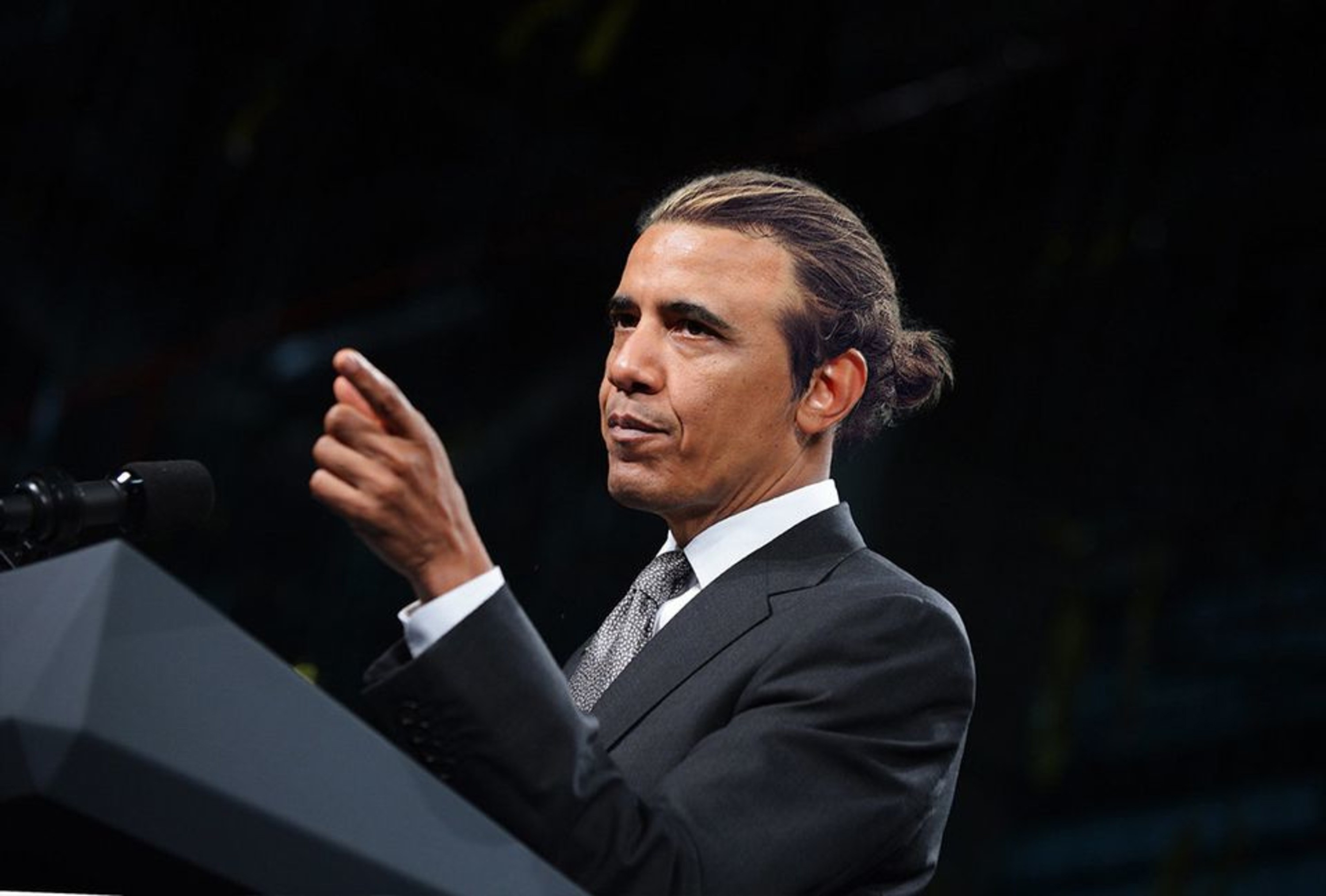 ---
Abraham Lincoln Man Bun
A bun style isn't a new one. Men of 2021 just follow the best hairstyle traditions which appeared a long time ago. Even Abraham Lincoln wore a bun hairstyle!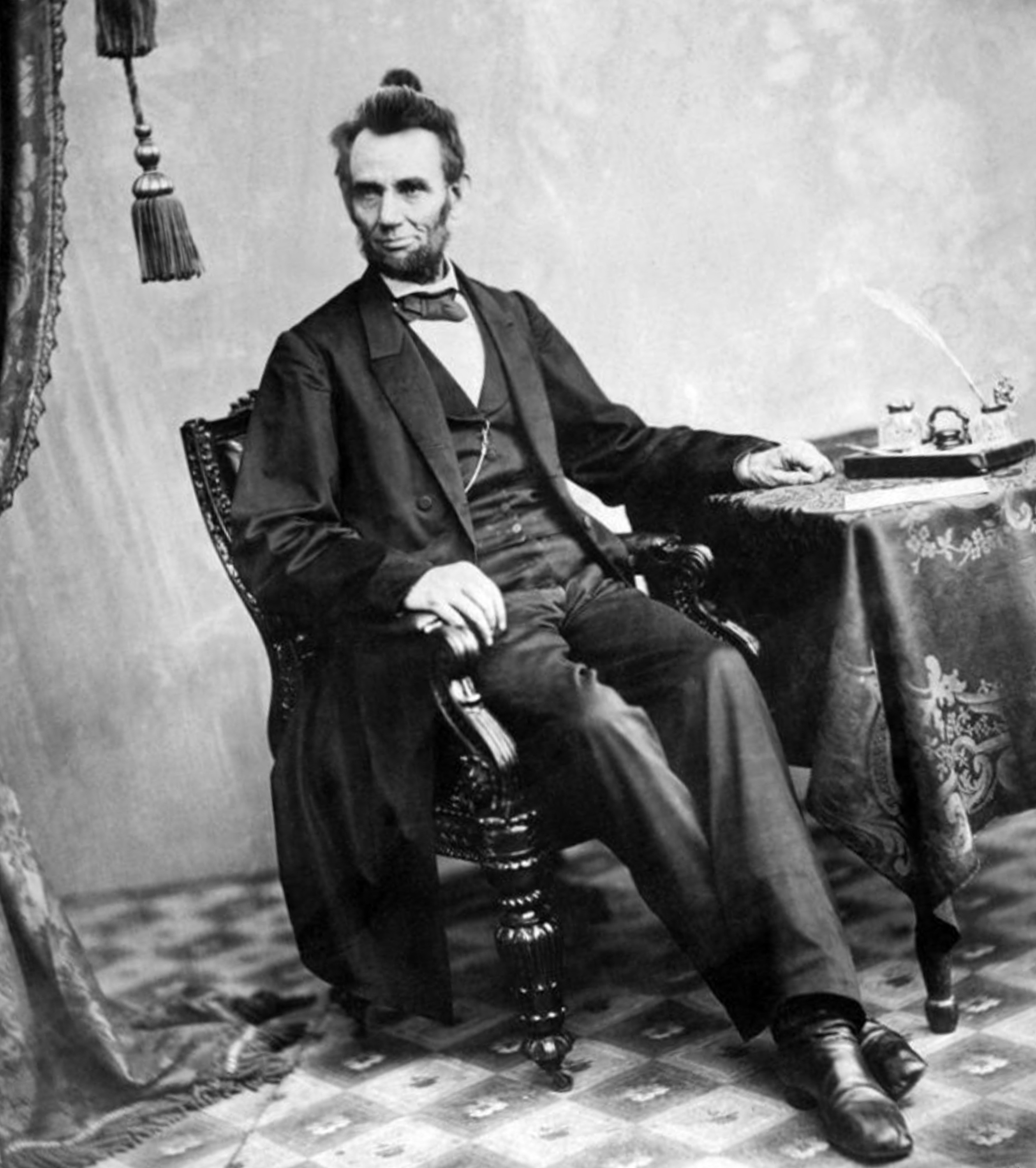 ---