Are you looking for the best hairstyle for your shoulder-length hair? No need to search further. We have collected the most popular 2021 mid-length hairstyles for you to choose from. Check what to pay attention for when choosing the right hairstyle.
Mid-Length Haircuts for Modern Girls
---
Mid hairstyles are the most charming and practical as you can create various looks without spending too much on it. There is the best mid length hairstyle for every woman. If you are blonde, choose gorgeous blonde medium length hairstyles. In case you are very short of time, try quick hairstyles for medium length hair. If you prefer wearing braids, consider about cute braided hairstyles for medium length hair. It may be an edgy hairstyle, medium layered hairstyle with bangs, medium messy or medium bob hairstyle, casual or formal, whatever you like.





Medium messy hairstyles
Tousled medium messy hairstyles seem so irresistibly effortless and charming that it is impossible to turn down their overwhelming appeal. They look extremely sexy and free of any constraint in untamed hairstyles, whether it is medium bob hairstyle, medium layered hairstyle with bangs or cute braided hairstyle for medium length hair. Actually, messy hairstyles work well with any type and length of hair, so with the right approach, you will be able to create lots of various versatile and gorgeous looks. Messy cute and easy hairstyles for medium hair can be not only extravagant and stylish, but on a more romantic side. To create best medium hairstyles with messy hair you should follow several instructions. It is a common wrong belief that if you stop combing your hair you will get exactly what they call messy hair.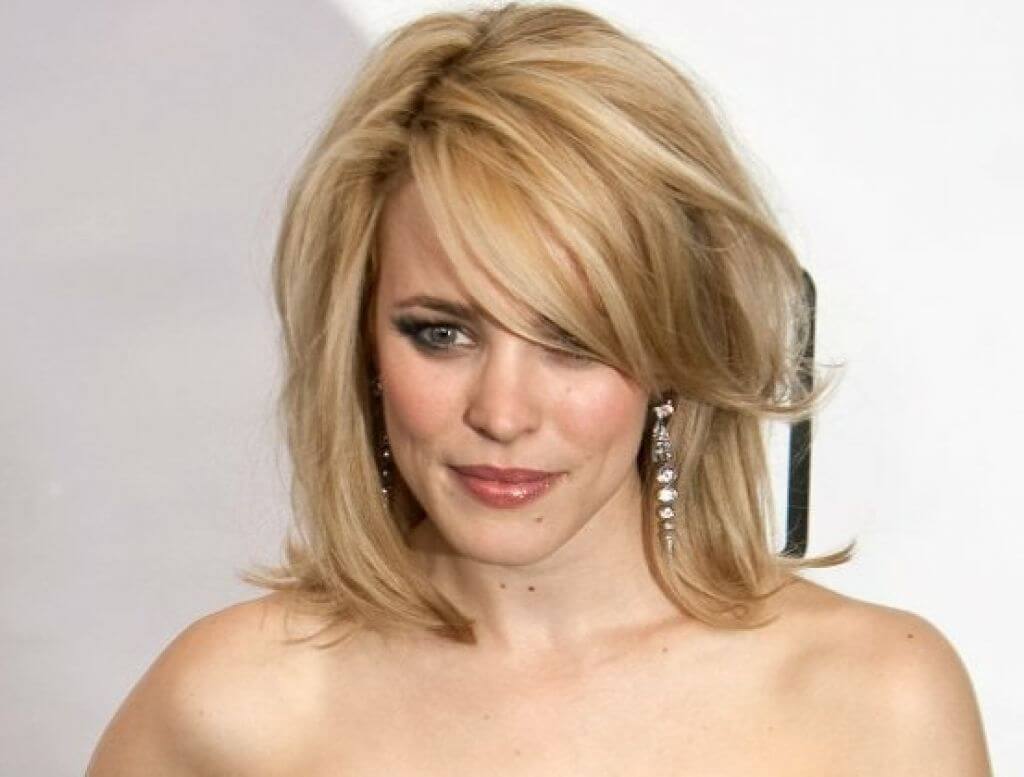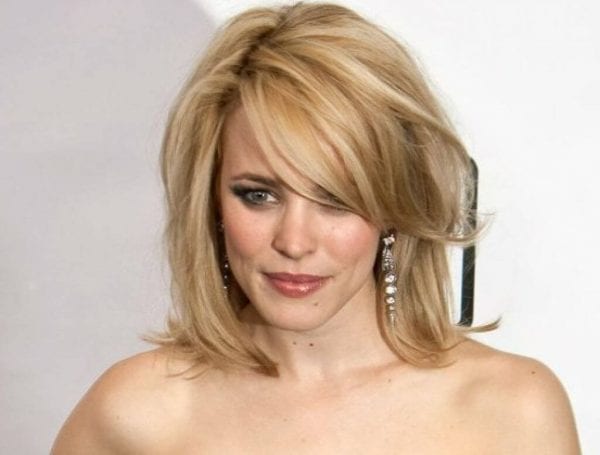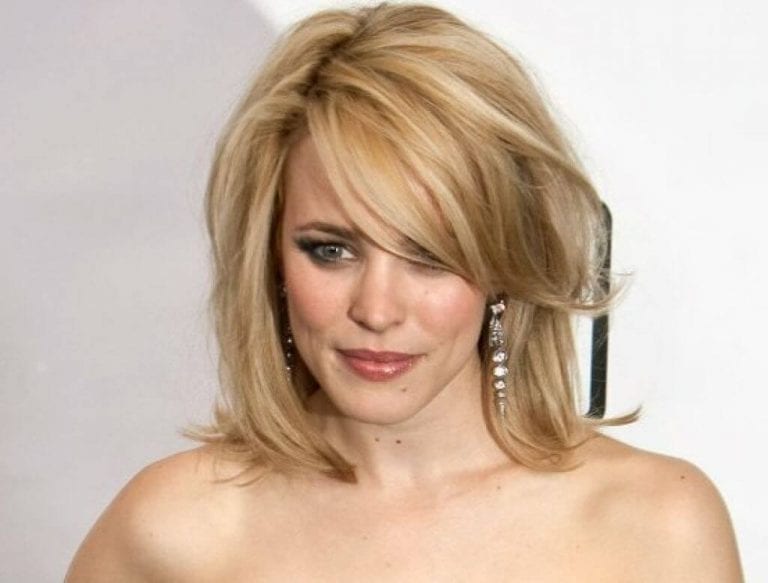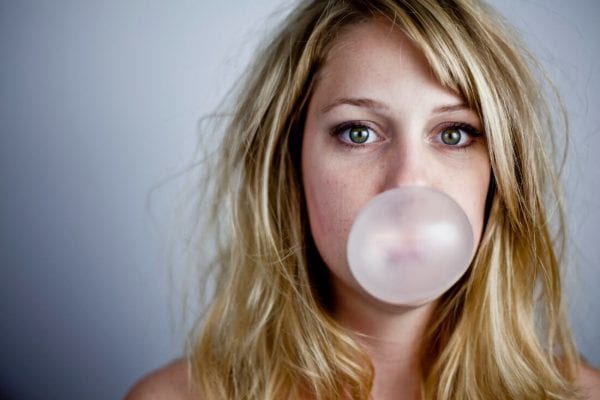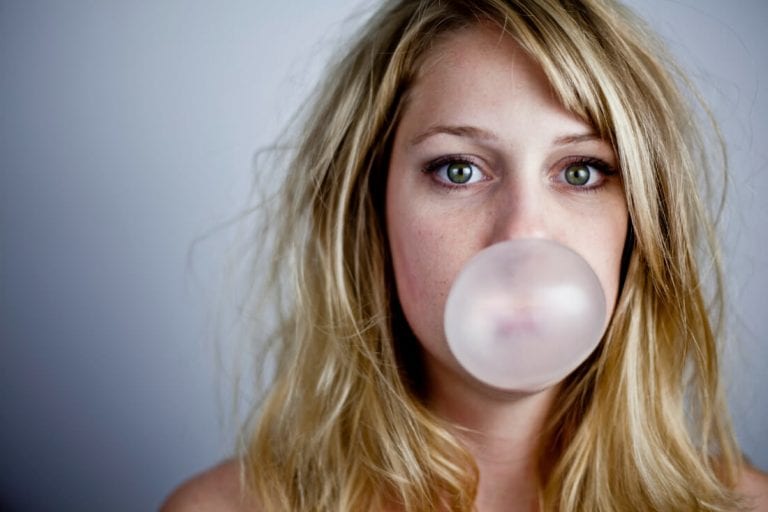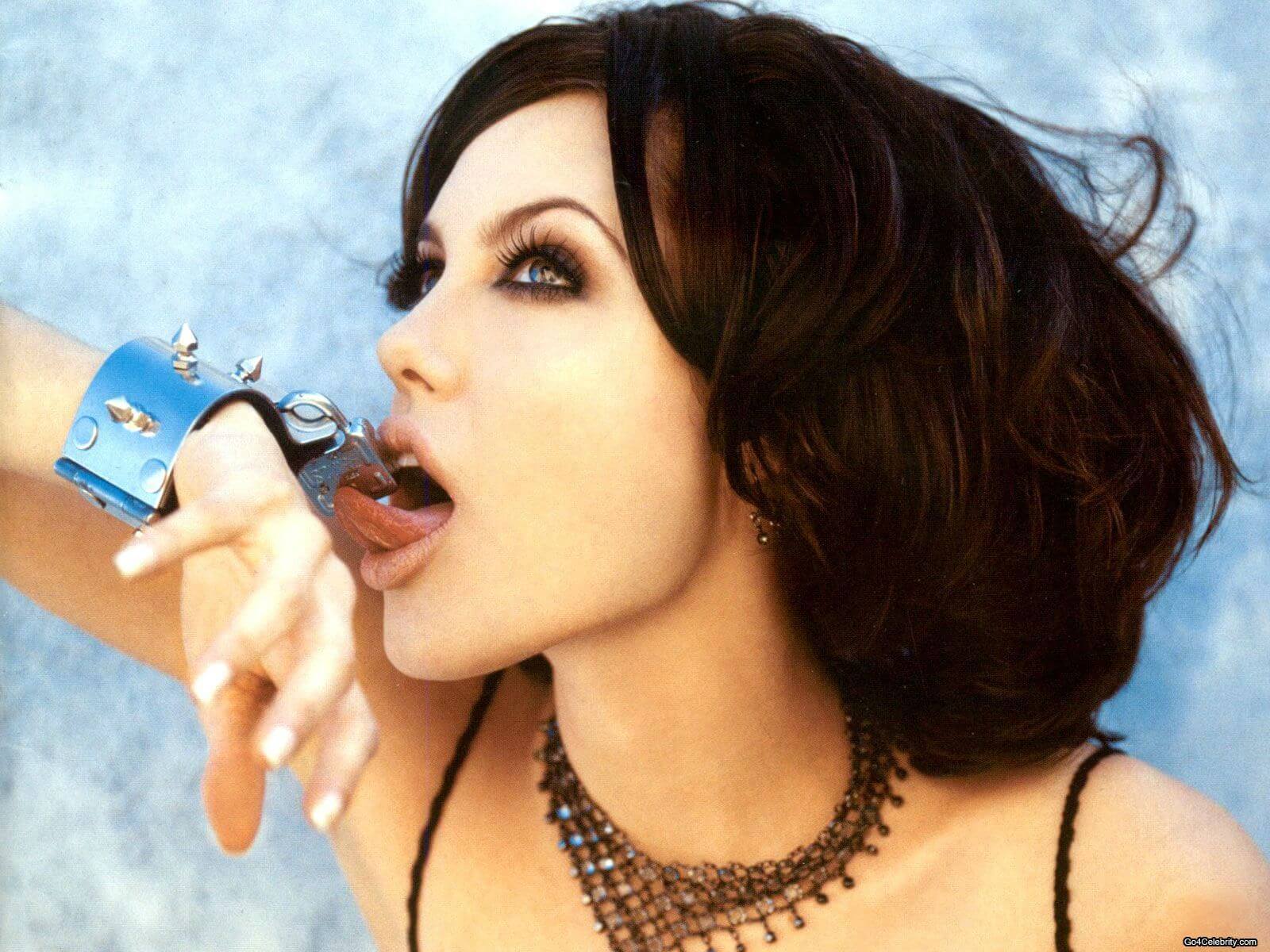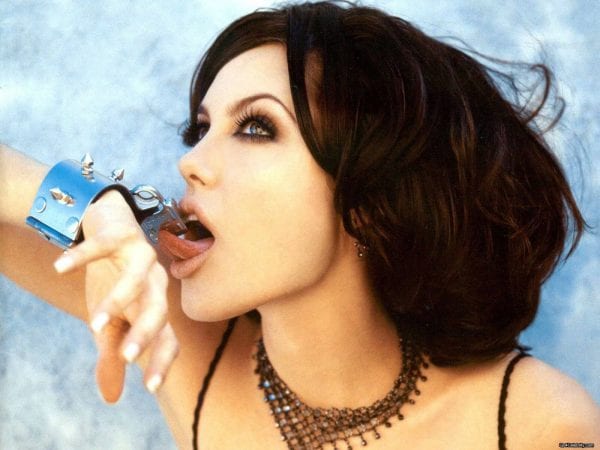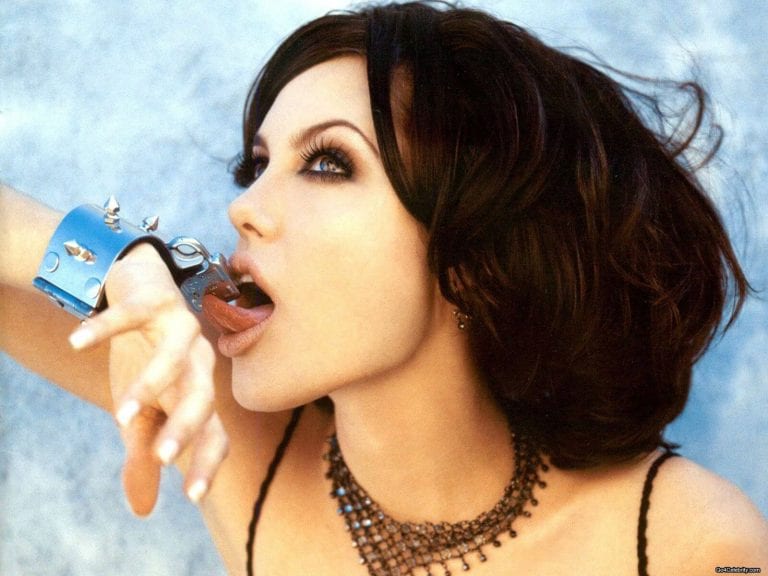 In fact, certain manipulations are required to achieve perfectly imperfect look. For instance, it is recommended after blow drying the hair to run the fingers through it without combing. While blow drying you should use the device upside down or in the opposite direction to the hair growth, it will add volume and enhance the layers. When using a flat iron it is advisable to apply a haphazard curling technique for some locks. Also, it is possible to use various hairstyling products, such as curl enhancing product or thickening and texturizing spray to boost volume, and a hair spray for final extra hold. Medium messy hairstyles can be easily organized with loose curls or chaotic straight tresses, including different updos, French twists, fishtails, buns, topknots and other interesting ideas you can imagine.


Medium bob hairstyle
One of the best mid length hairstyles is a medium bob hairstyle as it offers a universally flattering shape with a fantastic wash-and-wear quality providing a strong emphasis on clean, geometric lines. To achieve this mid hairstyle you should apply some lightweight texturizer to your damp hair, then using a paddle brush blow dry the hair. For a pieced finish use a light pomade that will separate and define the locks. This cute and easy hairstyle for medium hair is perfect for oval, round or square face shapes. It is ideal for fine as well as for thick hair with straight texture.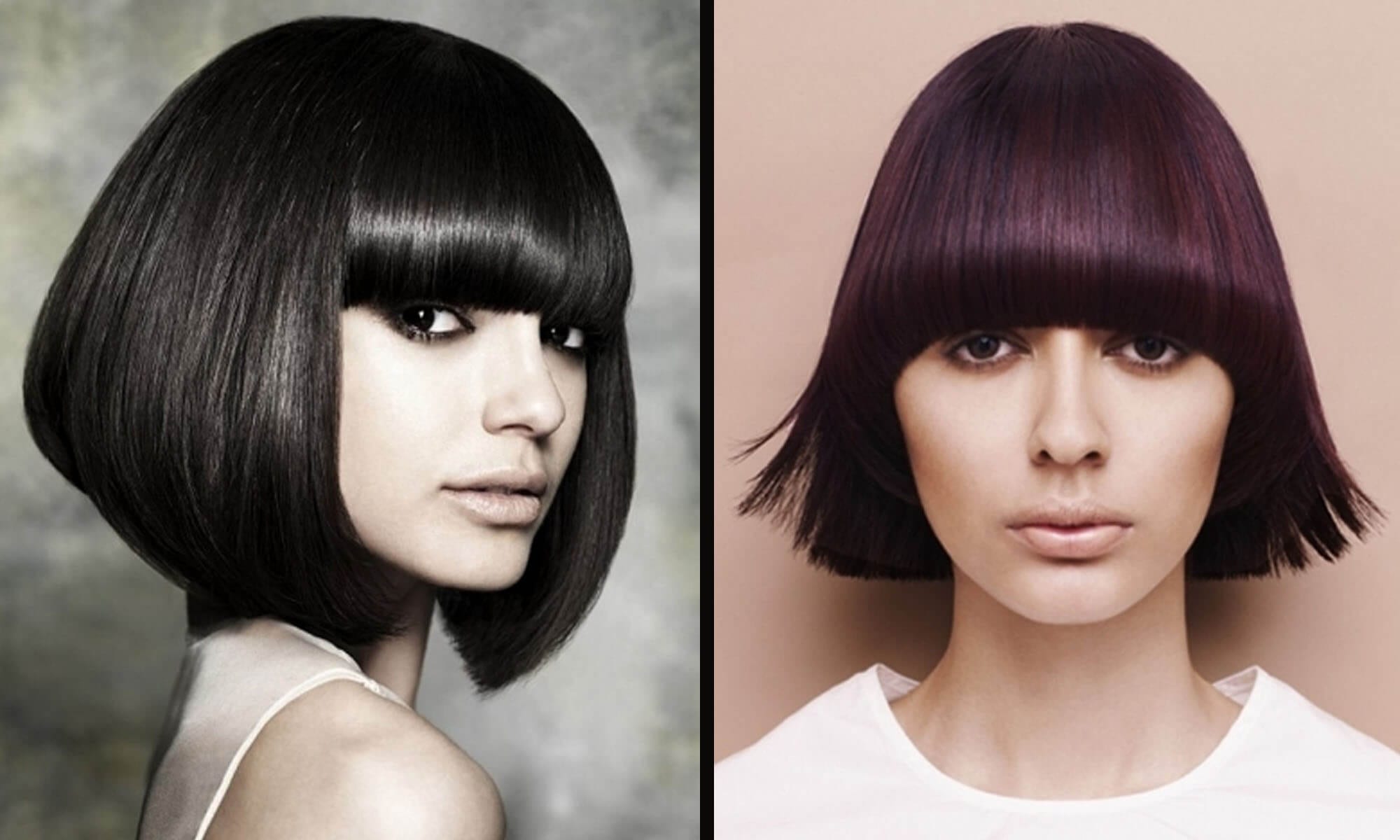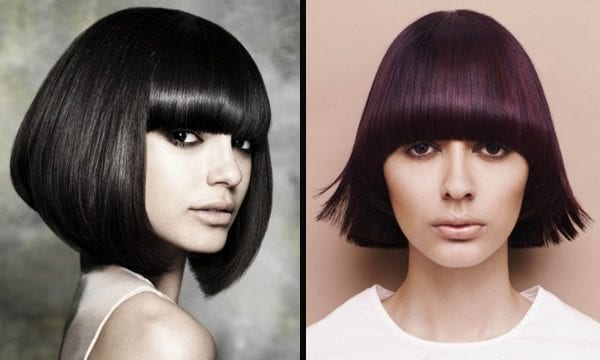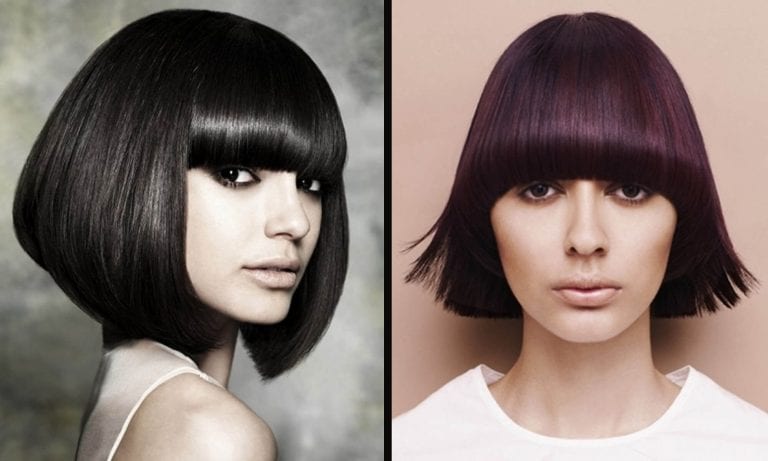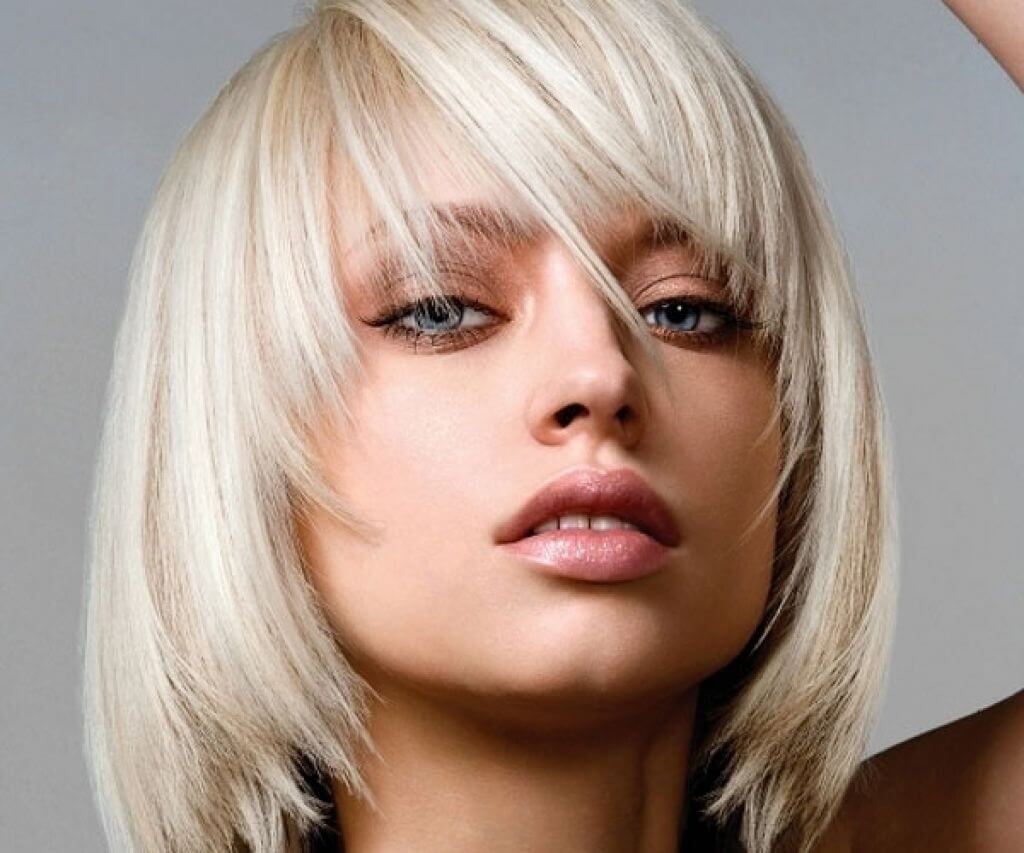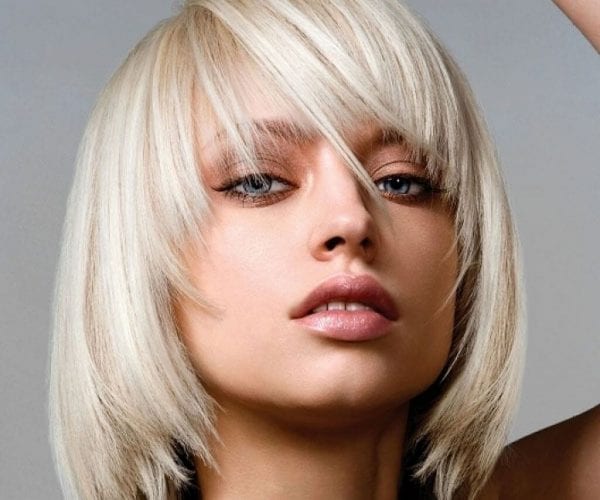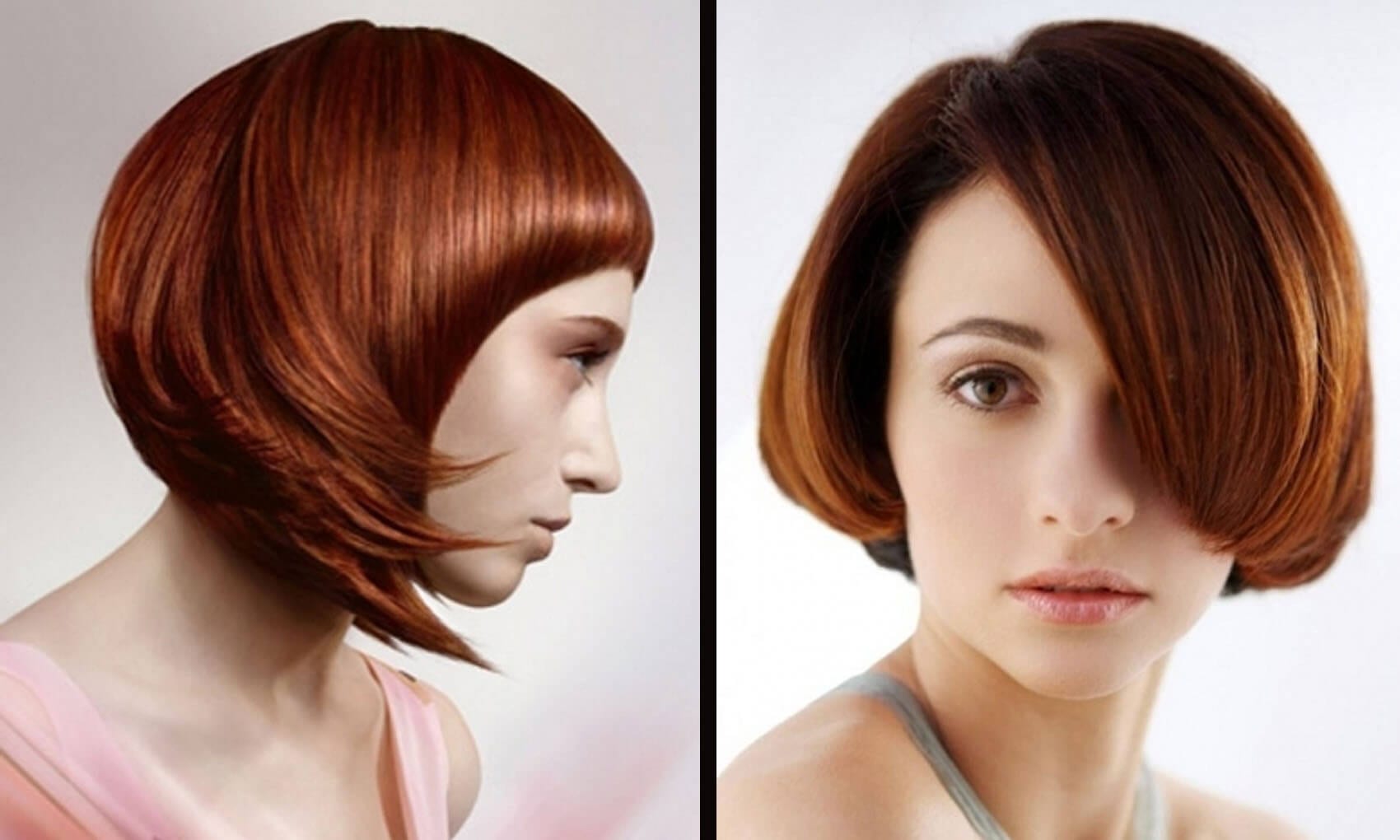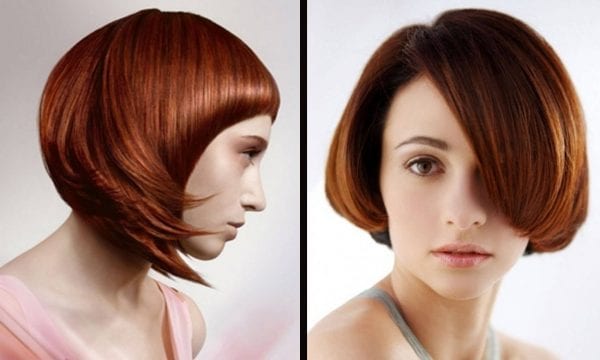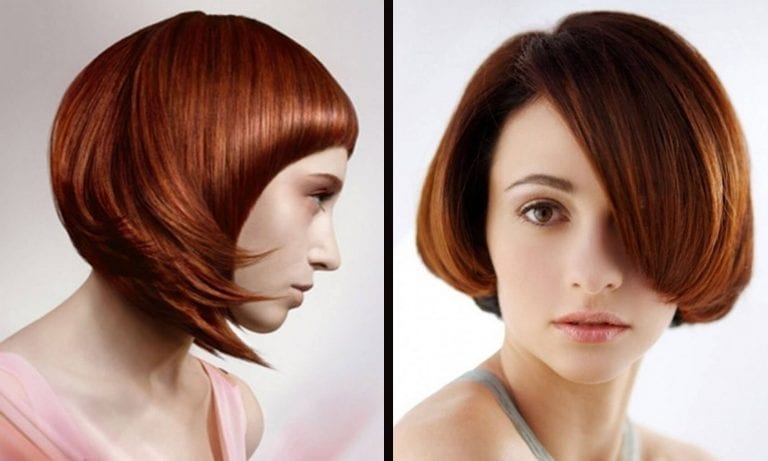 Medium bob hairstyle may be accented by adding several colorful locks to brighten the face. In case you want to get a sleek perfection look it is recommended to use a straightening iron. The hair length allows you to create various styles with one and the same hairstyle, except sleek straight variations it may be a curly mid hairstyle or a messy medium bob hairstyle. To see different pictures of this style you may consult pinterest hairstyles for medium hair.


Edgy hairstyles for medium hair
Mysterious female nature always tends to changes and renewal. To create an edgy hairstyle for medium hair is the best way to solve this problem. As soon as you think the right moment to refresh your boring hairstyle has come, go for a completely new edgy hairstyle for medium hair, introducing some trendy twist to your usual hairstyle you have been seen wearing for ages. These easy to do hairstyles for medium hair are chic, funky and nasty reflecting a strong personality and giving a good opposition to romantic hairstyles with sleek textures and flowing lines. In fact, rough hairstyles are able to depict the other side of femininity showing that a woman can be so different just by changing a hairstyle.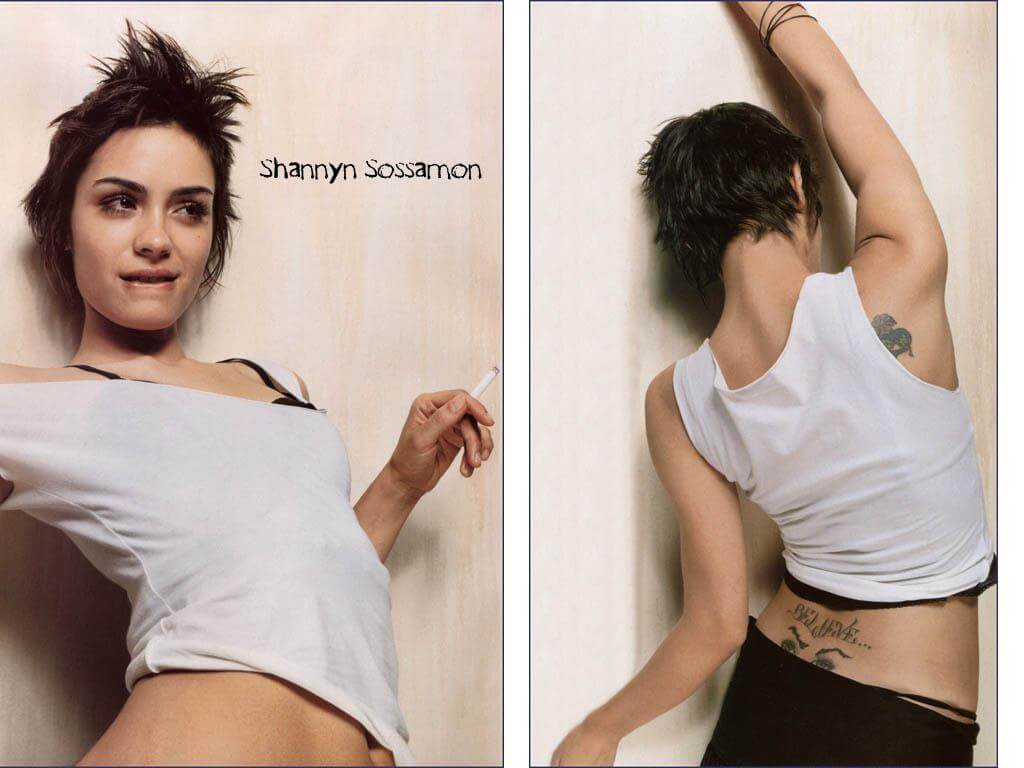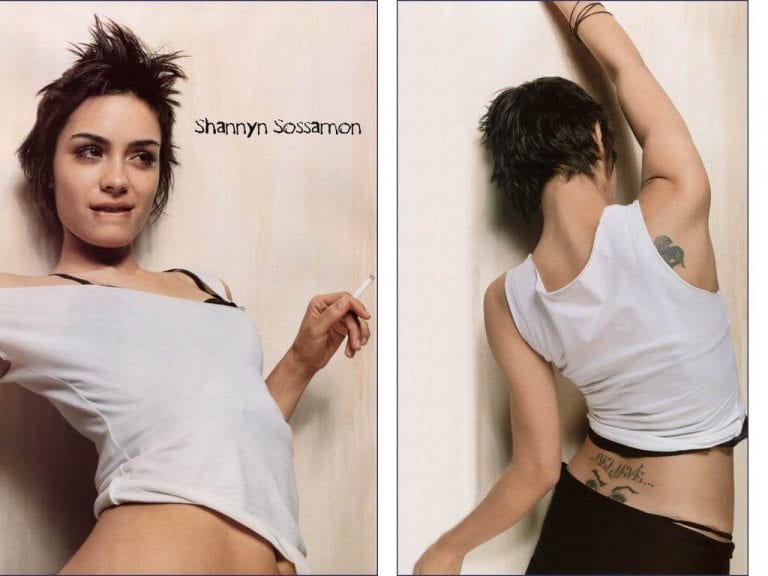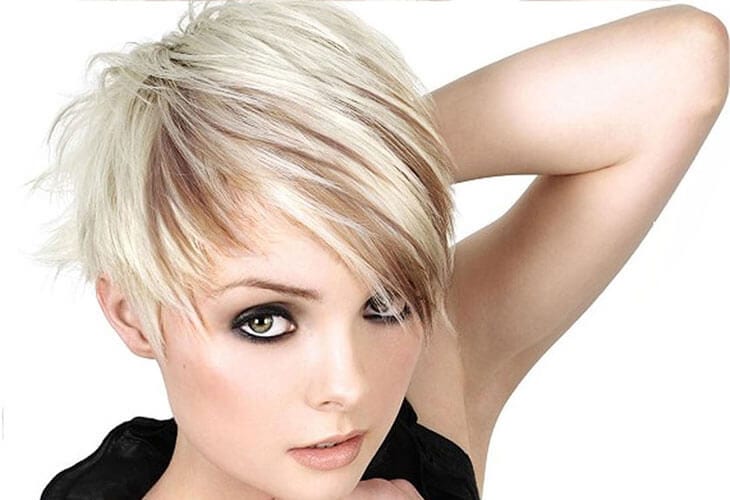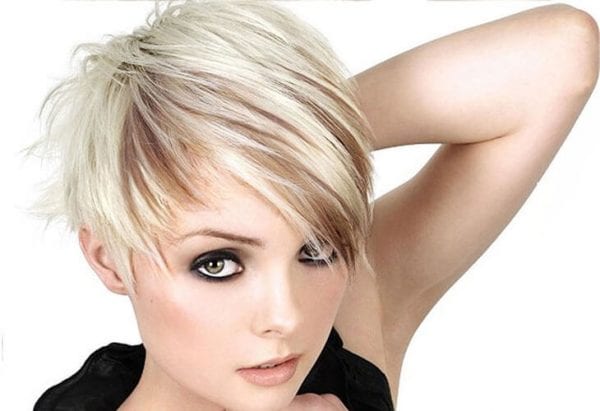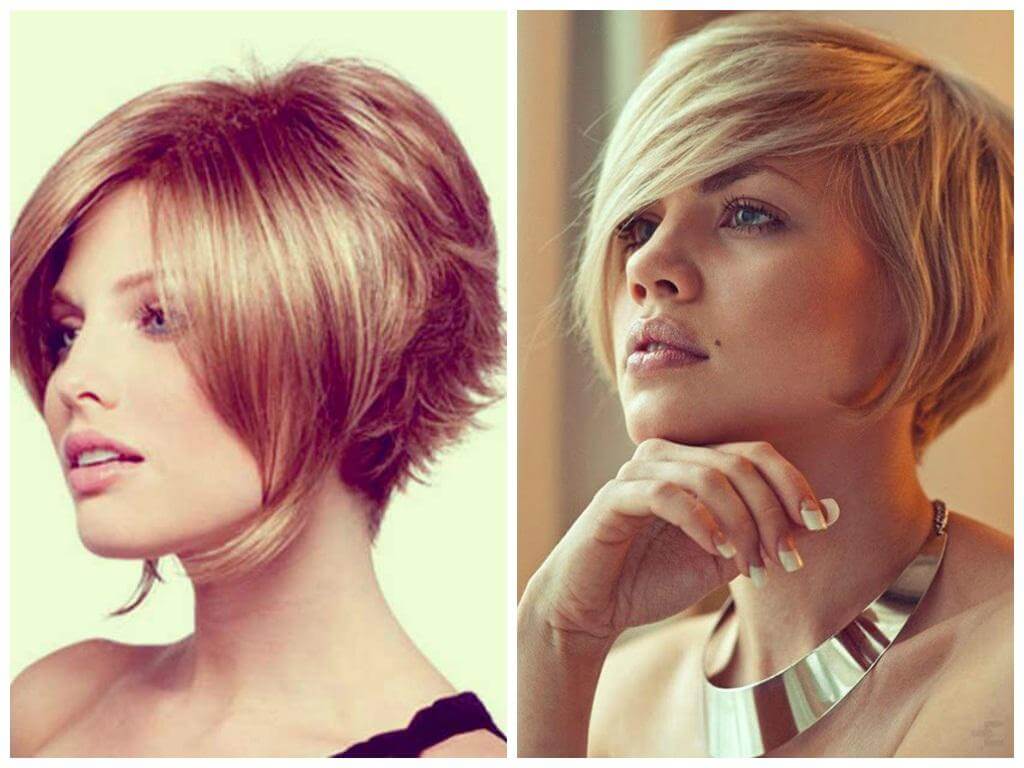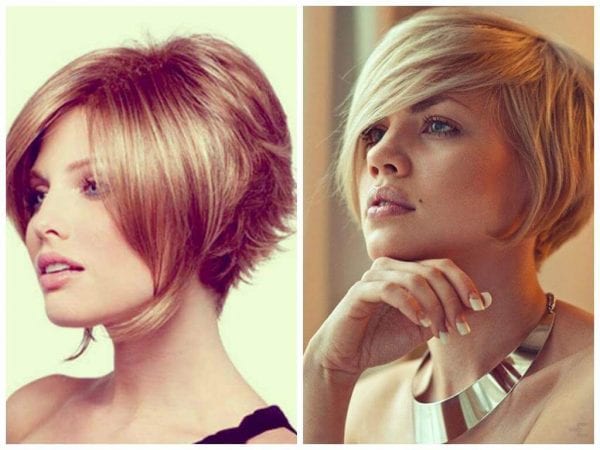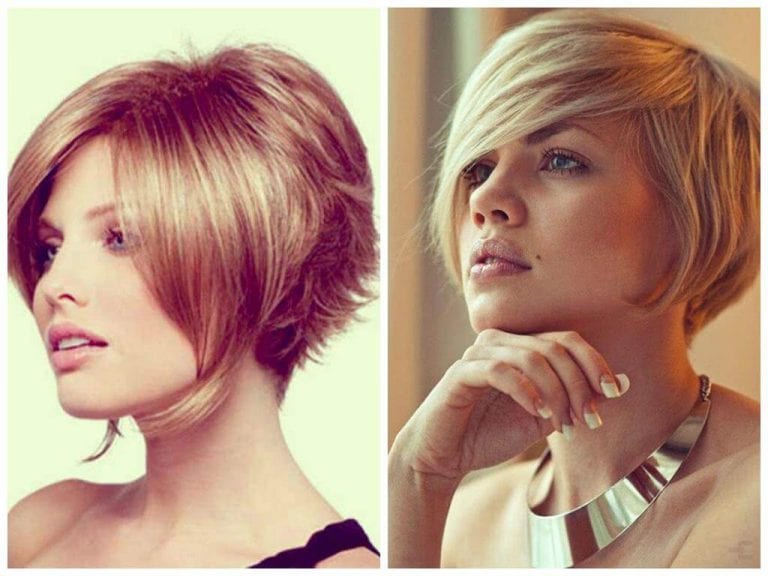 They are the best medium hairstyles because they may be worn as casual hairstyles for medium hair and can be applied for special occasions. Among edgy hairstyles for medium hair you will find a messy and edgy lob that looks amazingly when being styled with a combination of bedhead features and perfection. If you want to create some gritty texture use a spray designed for braiding or a salt spray. You can go for a wavy and layered hairstyle with edgy bangs. Adding tons of body to the overall style and lots of layers to the side bangs waving them up will make you look perfectly gorgeous. Moreover, anyone can pull it off as it is an easy to do hairstyle for medium hair.


Blonde medium length hairstyles
Blonde medium length hairstyles are quite versatile as they can be worn in an updo or down and loose, straight, wavy or curly. They always look great and, moreover completely ageless. Mid hairstyles are low-maintenance and practical, thus they are taking over instead of long classically glamorous styles. There are plenty of blonde hair trends from long bobs to medium layered hairstyles with bangs. Adding choppy layers for thin hair types will give volume and body whilst blunt cuts with a bit longer lengths will give shape and movement for thick hair types.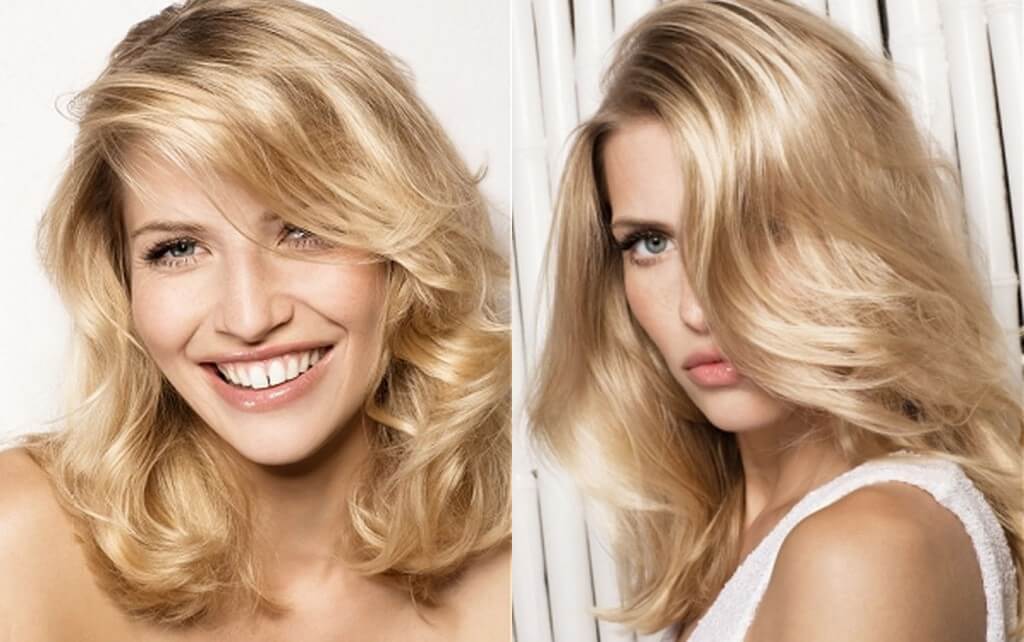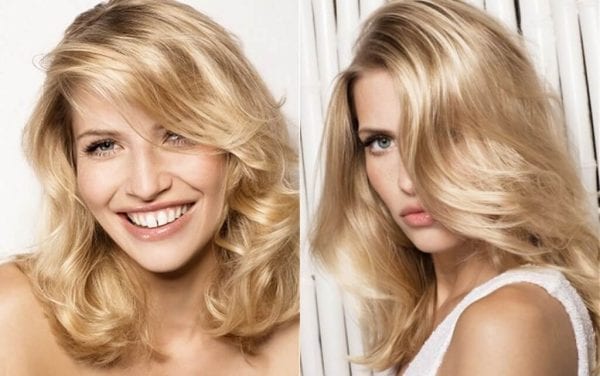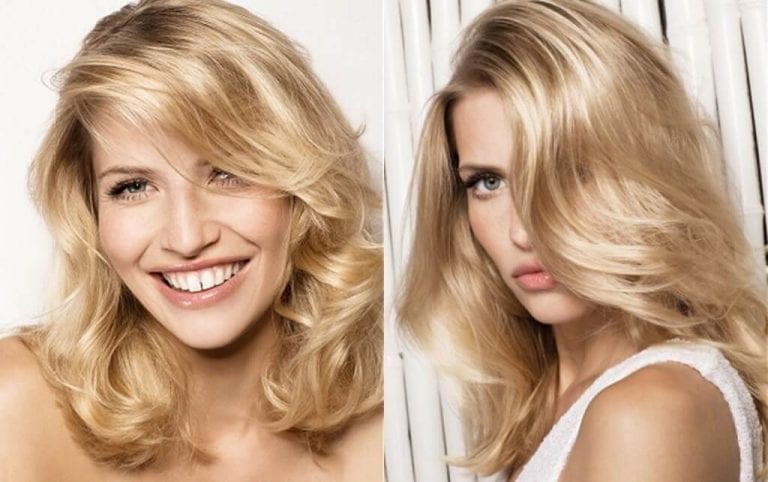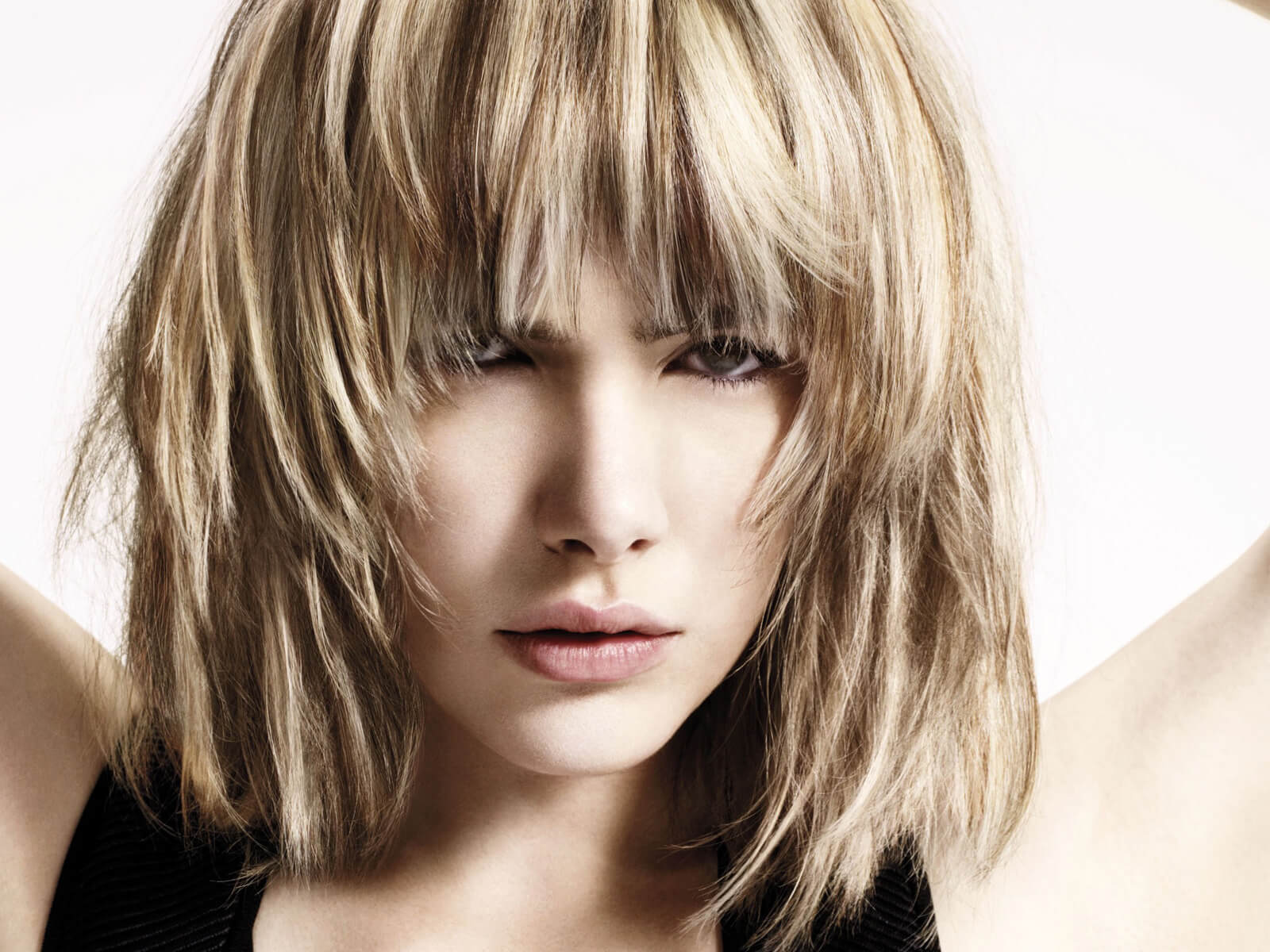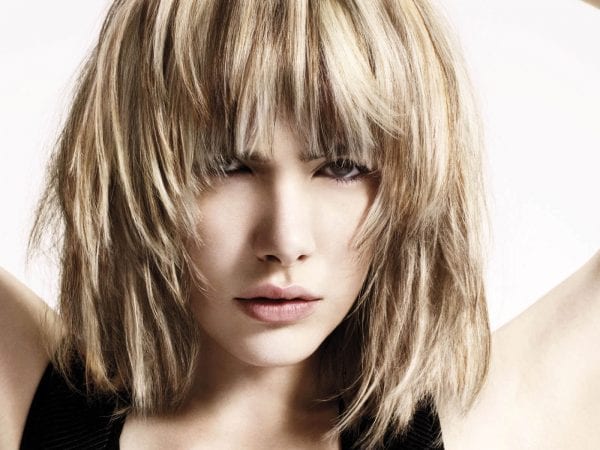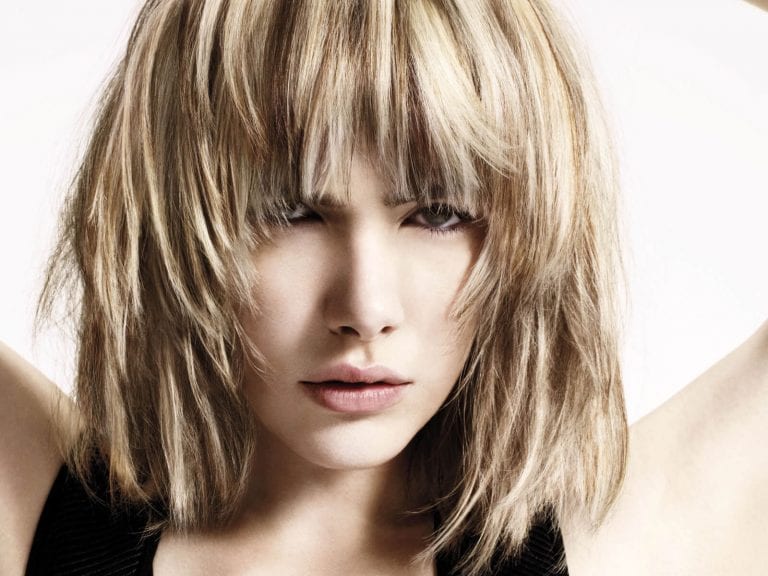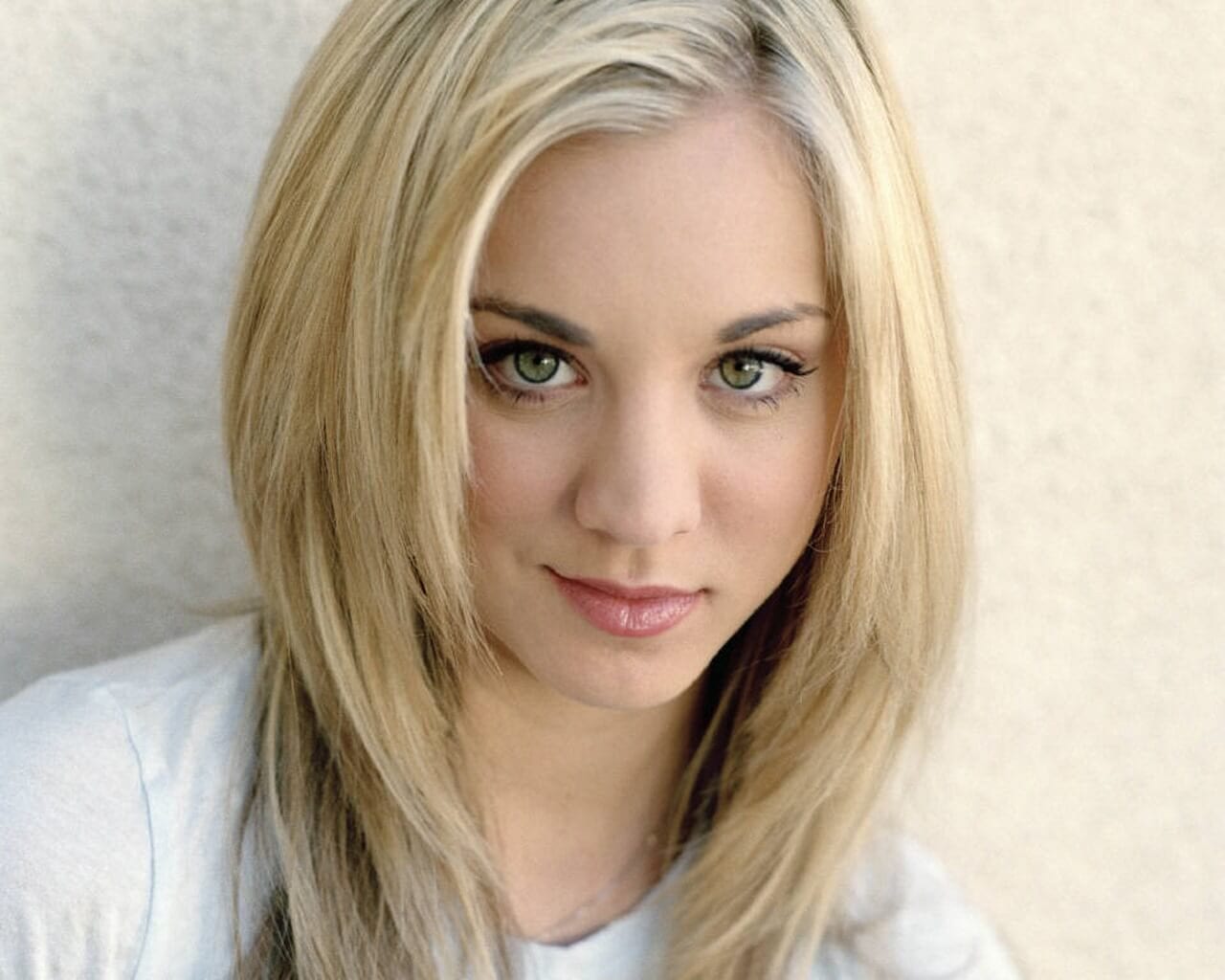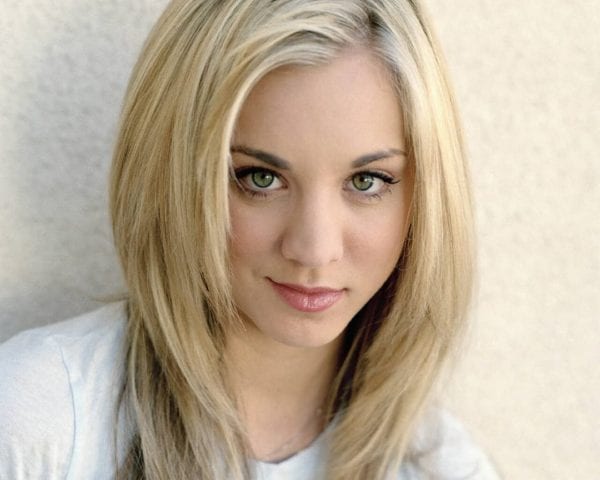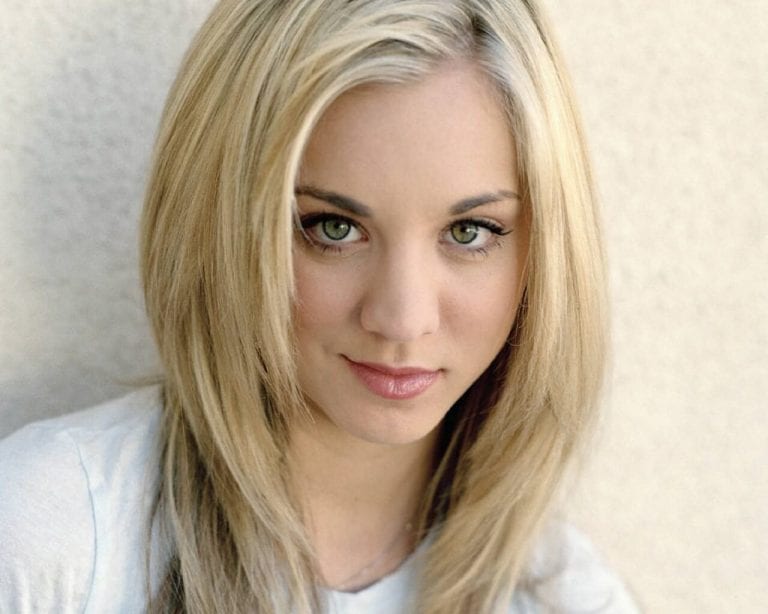 One of the best mid length hairstyles for blonde hair is the hairstyle featuring voluminous roots and curled or wavy ends, it looks marvelous, whether you want to get a casual hairstyle for medium hair or something special. In case you have a fringe it may be combed to one side, thus also creating extra volume. To get inspiration for some new hairstyle just look through lots of pictures, typing in a search line: blonde hairstyles for medium hair, pinterest.


Quick hairstyles for medium length hair
For the majority of women mid length hair is the most desirable one as it has piles of styling options without time-consuming maintenance. The length allows you to braid your hair or to put it up in a tousled bun, or to curl and wear it loose. There are various cute and easy hairstyles for medium hair to be changed every day.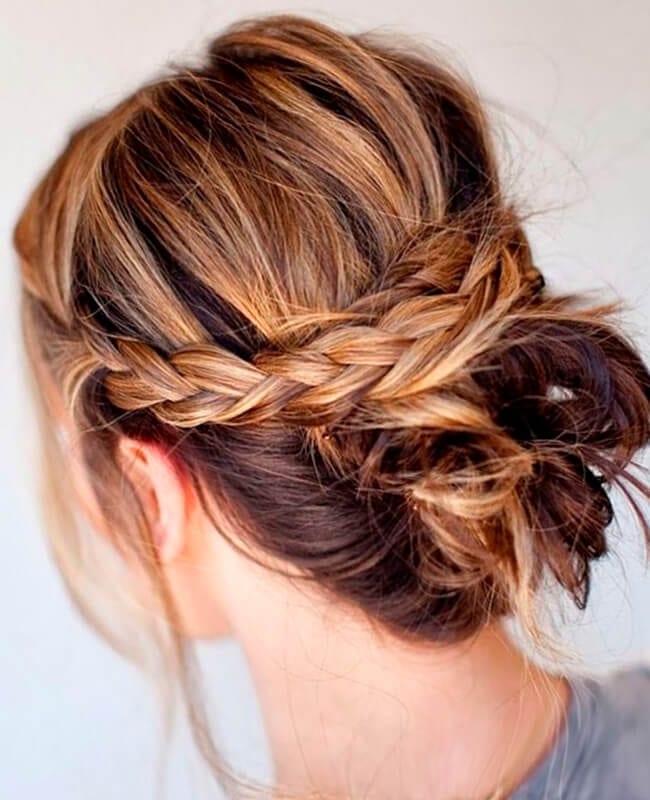 Braided bun quick hairstyle for medium length hair
Braided bun quick hairstyle for medium length hair
Here is a wonderful idea for bad hair and lazy days or maybe for overslept moments. A braided messy top knot will take you five minutes to look magically beautiful. All you need to do is to put the hair up in a ponytail, then to create two braids, fix them in the ends, and then wrap the two braids around each other. To finish the hairstyle you should pin the braids with bobby pins and hairspray if needed. To make your easy to do hairstyle for medium hair more intriguing, add some hair accessory that will match your outfit and mood.
---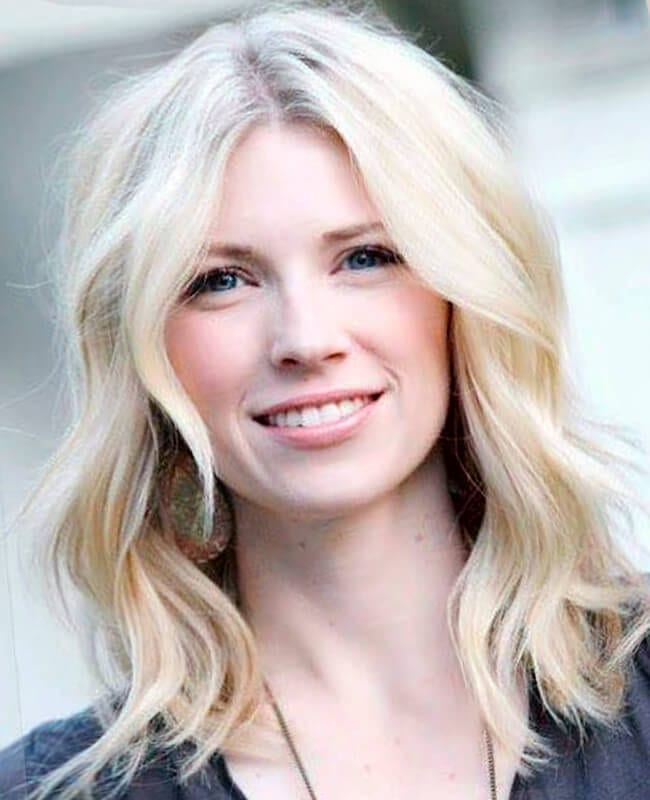 Soft waves quick hairstyle for medium length hair
Soft waves quick hairstyle for medium length hair
To spice up your daily mid hairstyle soft waves hairstyle is not only a stylish but also simple way. Without taking up too much your morning time this hairstyle gives the hair some bounce and volume. You just need to wash the hair, blow dry it and using a hair straightener create fabulous beachy waves. You may make it messy, creating a medium messy hairstyle or it may be a medium layered hairstyle with bangs. In this case curly layers will add more volume and texture to the overall look.
---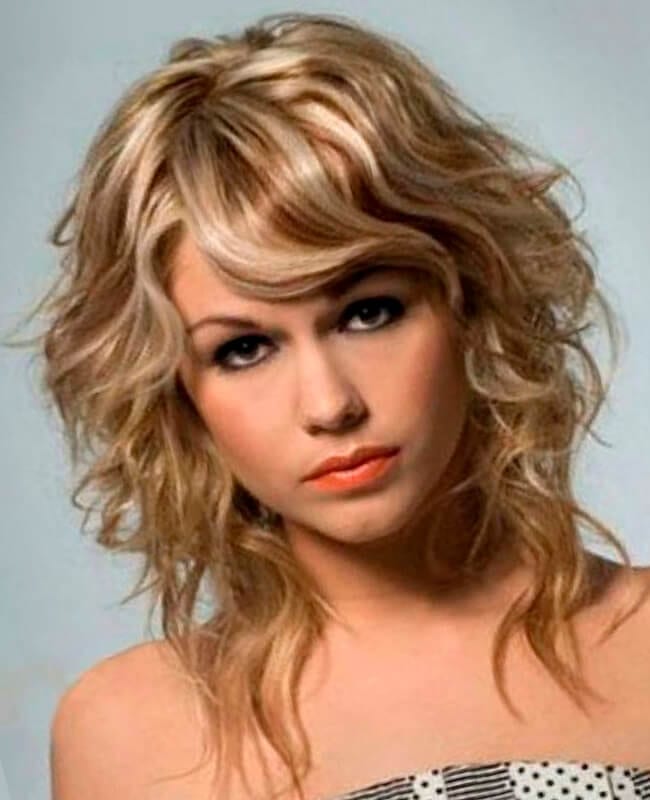 Curly quick hairstyle for medium length hair
Curly quick hairstyle for medium length hair
Among best mid-length hairstyles is the chop hairstyle. It has a perfect hair length that doesn't hit too short or falls too long and will be ideal when you are sick of wearing it long but can't commit to make it short. It is long enough to attract male attention and edgy enough to stand out among beachy waves of the sea. The ends of the hair must appear blunt and texturized with a feather razor to make the line clean and with lots of movement.
The key point of this marvelous cute and easy hairstyle for medium hair is the layers that start below the chin. The width of the curls depends on the hair length; if it is longer then the curls must be fatter. When curling, it is recommended to leave the ends out. And one of the most important things is not to comb the curls, just use your hands and it will make your look more natural. To hold the shape of the curls apply some styling cream.
Cute braided hairstyles for medium length hair
Braids are the coolest hairstyles all the year round in any weather. Actually, medium length hair is long enough to create various cute braids.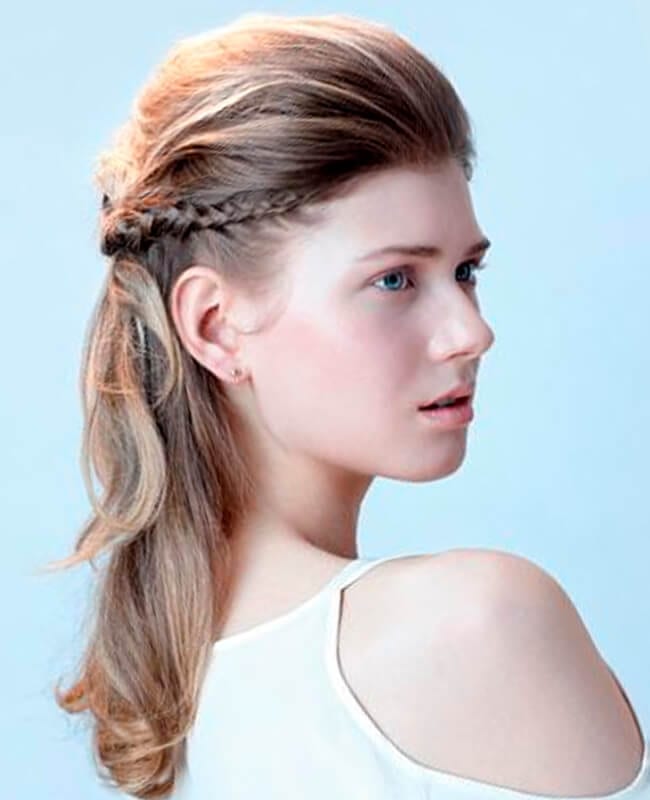 Braided halo best mid-length hairstyle
Braided halo best mid-length hairstyle
This cute braided hairstyle for medium length hair looks extremely gorgeous. To achieve it you should separate the upper portion of the hair and clip it atop the head. Then at each temple take a small section and make tight French braids working back towards the crown, when finished fix each braid with an elastic. The next step is to unclip the hair at the crown, as it was clipped temporarily. Hold this section up with one hand and tease it the roots with the help of the other using a fine-tooth comb and creating a little pouf. Then carefully smooth over the teased portion with the help of a paddle brush. And finally anchor your braids to the bottom of the pouf with several bobby pins.
---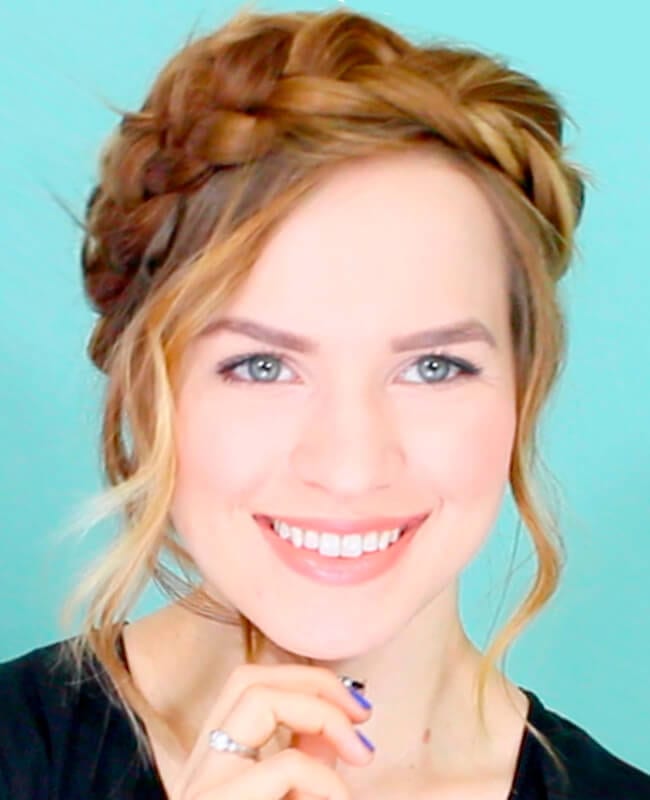 Braided crown best medium hairstyle
Braided crown best medium hairstyle
With this cute braided hairstyle for medium length hair you will look mysterious and intriguing. And moreover, it is not difficult to create it. The hairstyle works well for medium length hair and must be done with French braids, though it may be easily recreated with regular braids. To achieve the hairstyle you are to start with separating the hair into two low pigtails. Then you should braid both sections, fixing them at the ends with clear elastics. To create that braided crown you should pull one braid up over the head and at an inch back from the hairline bobby-pin it. You should repeat this action on the opposite side with the second braid, positioning it behind the first.
Conclusion
Mid hairstyles offer modern women various beautiful and fashionable looks. Consider what yours best mid-length hairstyle is and impress everybody with new hairstyling ideas.