Look stylish since childhood by choosing the cool hairstyle. If you want to be admired, you're recommended to have a look at our collection of haircuts for little boys and adult men. Here are all the popular trendy haircuts for any hair type.
Cool Haircuts for Boys
---
It is not a secret that every man wants to look handsome and admirable for his woman. In this article, you are going to find out how cool men's haircuts can make men look sexier, gorgeous, elegant, and just fine. The knowledge is important for all ages, that is why look through cool haircuts for boys and cool haircuts for guys of older age. You will discover not only cool short haircuts but haircuts of all hair lengths.
---
Cool short haircuts for little boys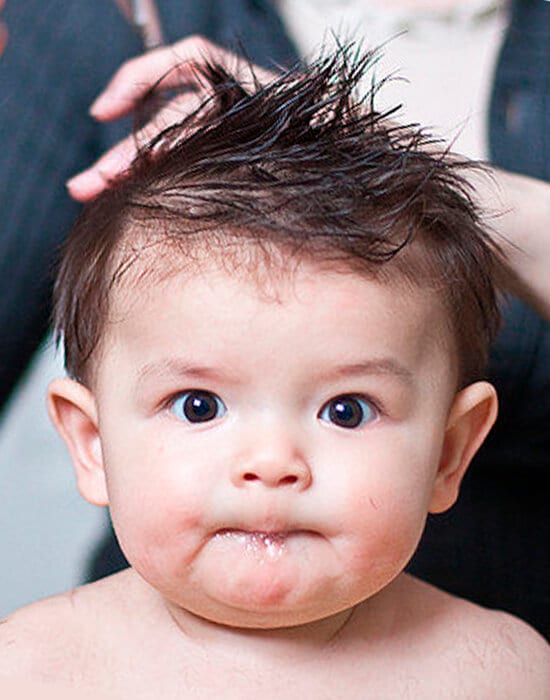 Baby haircut
This haircut is particularly designed for baby boys and adds not only shape, but style to a little boy's hair. Notably, at this young age baby's hair varies greatly – some have thick, abundant hair whilst others wear delicate and fine hair. That is why it is so important to work with any type of hair and give your baby a cool new look.
---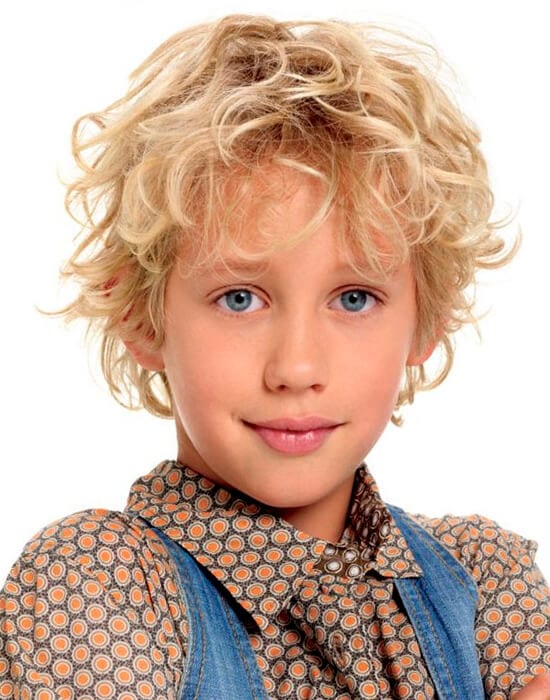 Surfy cool haircut for boys
This is a great short haircut, which is not by the way too short. To give the haircut a naturally cool look without trying too hard you should texture the fringe and slightly layer around the sides. It remains one of the most stylish haircuts for boys.
---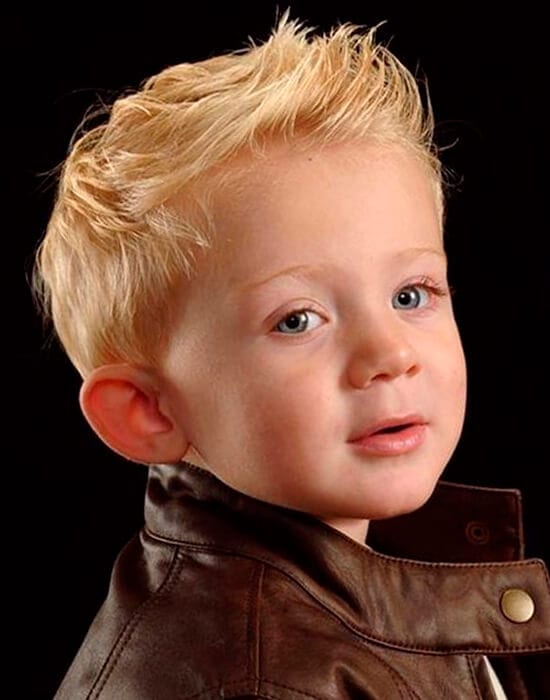 Boy band Burak haircut
This cool haircut for boys owes its name to a famous Turkish actor and model Ozcivit Burak. This stylish short haircut is easy to maintain. Due to some length in the front, it can be molded into special funky looks on the weekend. Such haircut is always a winner with the young boys who want a cool haircut to match their threads. Boy band Burak haircut is one of the most popular cool haircuts for boys.
---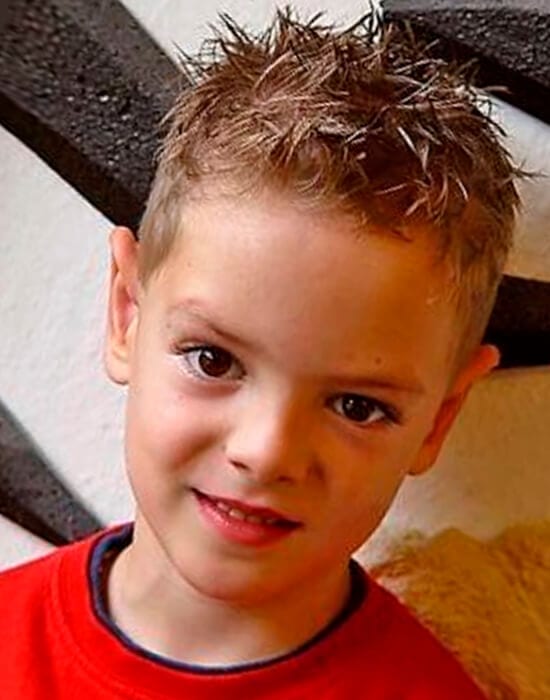 Sporty cool haircut for boys
For this short haircut, no clippers are used. It is layered carefully and shaped all over with longer wispy strands left to the fringe. The haircut refers to those cuts where it looks cool naturally, but even better when styled with some product. It provides lots of options to style.
---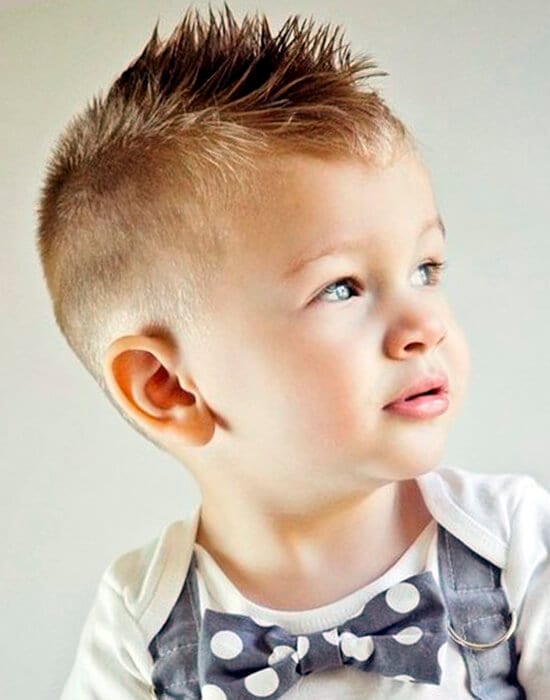 Mini Mohawk cool haircut for boys
This cool mini Mohawk haircut lets your boy's inner rock star free and will suit any energetic youngster. It can be worn differently either spiked up with a bit of product or forward naturally. This haircut is perfect for various types of hair from fine to thick.
---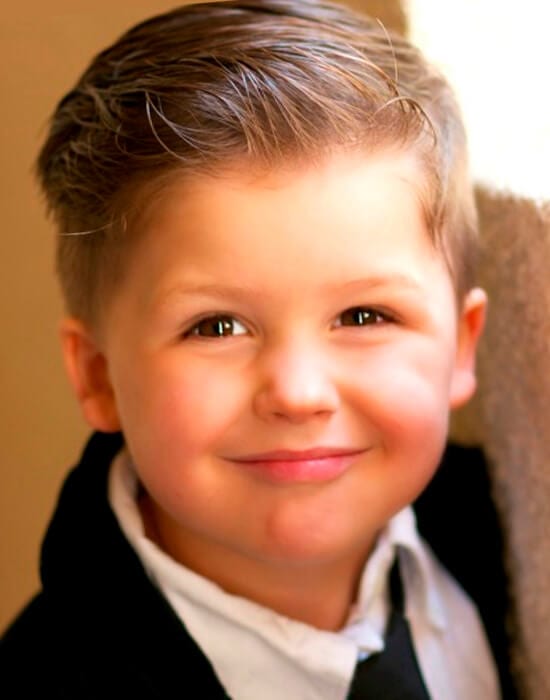 Cheeky cool haircut for boys
This cool short haircut will suit those boys who have a big personality. It is a low maintenance haircut with its short back and sides. The top is a bit slightly longer. In addition, it grows out well and works great with crazy cowlicks or growth patterns. It's one of those great haircuts where you can use a little product for special occasions, but skip it on school days or if you don't have time.
---
Cool medium haircuts for boys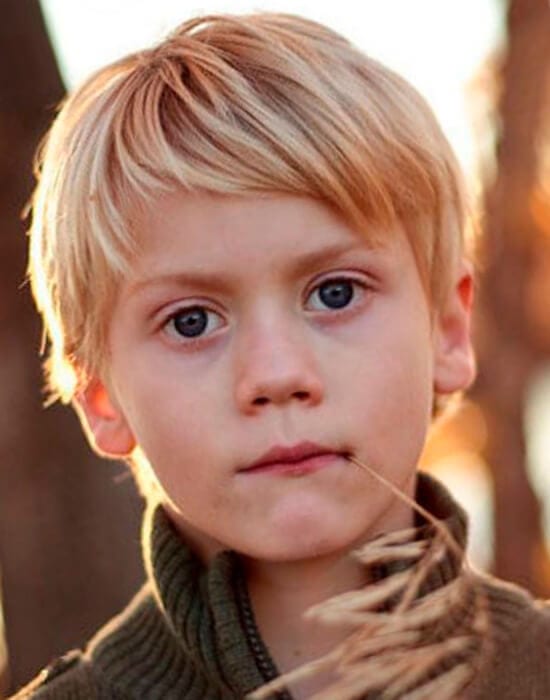 Classic cool haircut for boys
This smooth, short haircut is a classic medium length boys' cut which can be easily made cool. Your boy may go to school with the 'bed head' look during the weekdays and carefully comb the side-swept bangs for a night at the school disco. In fact, this haircut is one of the most popular haircuts requested by young boys.

---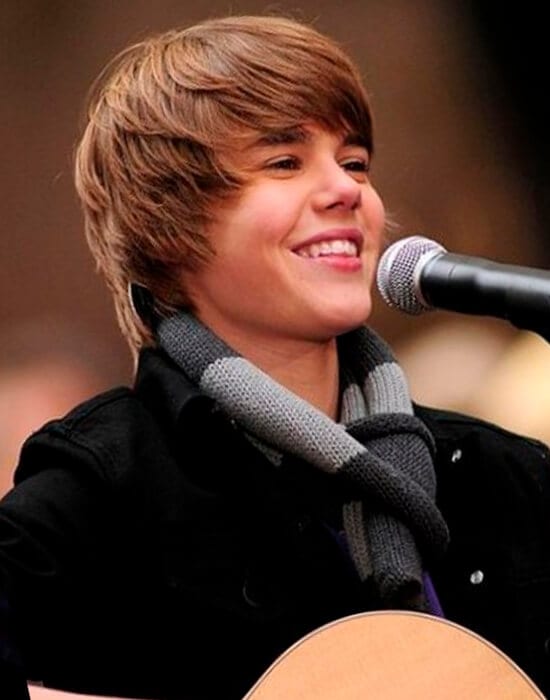 Popstar cool haircut for boys
The haircut is common with the kids who like a bit more length all round. Beneficially it frames off the face nicely and suits all ages. Many celebrities sport this kind of haircut and young boys admiring them tend to imitate their fans. As the length affords different variations in styling, your young boy has a great opportunity to look cool and in various ways.
---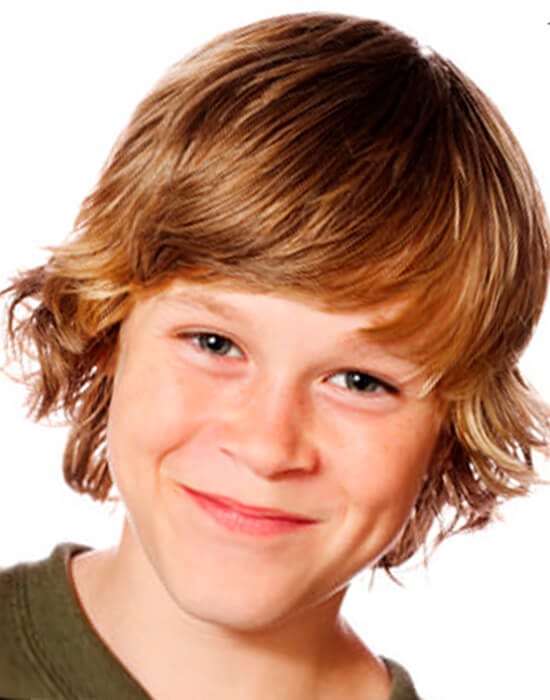 Shaggy cool haircut for boys
This shaggy haircut is very trendy for modern young boys. Moreover, it is easy to maintain whether the haircut is styled sleek, windswept or messy after a day at school. The haircut features not too short and not too long cut, so it provides the youngster for numerous cool ideas.
---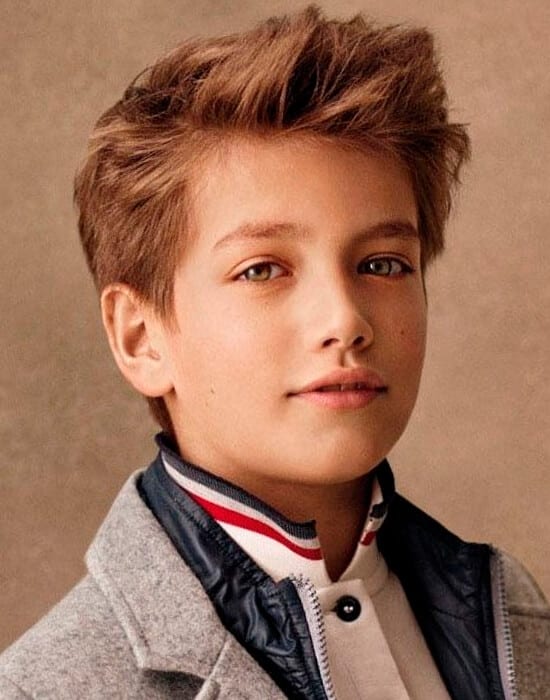 Lovely cool haircut for boys
A longer styled wispy look is designed especially for young boys who want to have cool appearance. A widely spread haircut represents the hair that is tapered up around the ears and cleaner around the neck. As for the thick front it must be cut longer and with texture.
---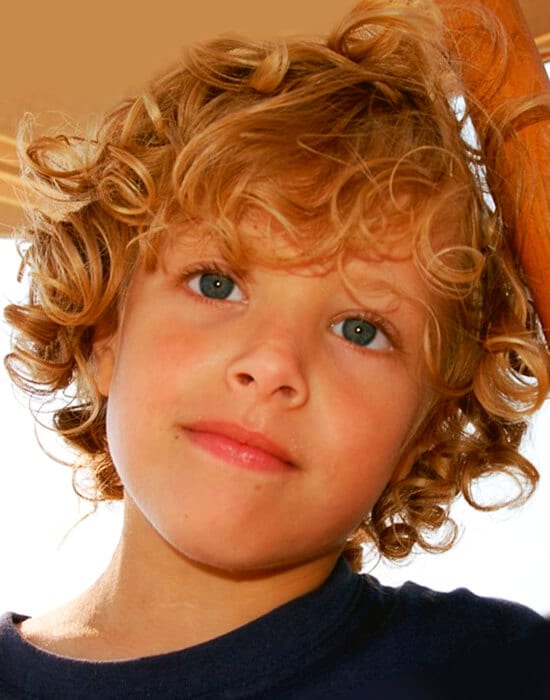 Boys' cool haircut for wavy hair
The haircut is created for wonderful wavy hair and is perfect to demonstrate the curly locks of your child. The hair length must be left all over so that we can see the curls in their natural state. In addition, the hair may be pushed forward slightly with some product for a fun messy style.
---
Cool long haircuts for boys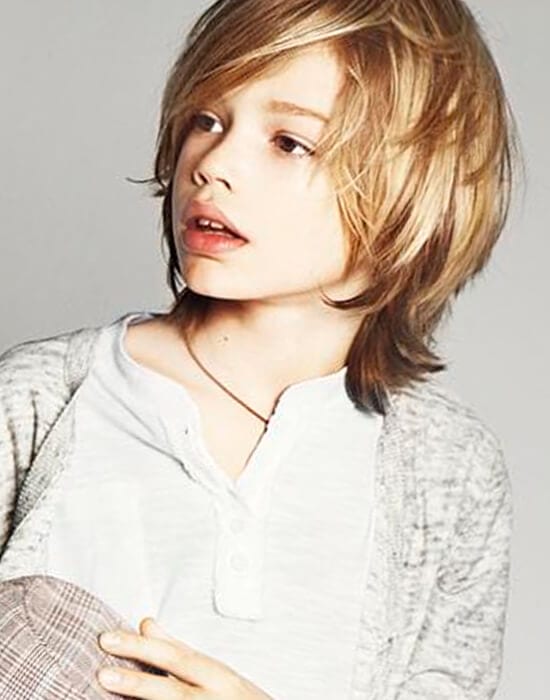 Long windswept cool haircut for boys
Very popular long windswept haircut is common among boys who want to show off. Actually, this longer brushed forward haircut is quite the rage these days. If you keep up to date with the latest looks, why not to try this easily styled choice?!
---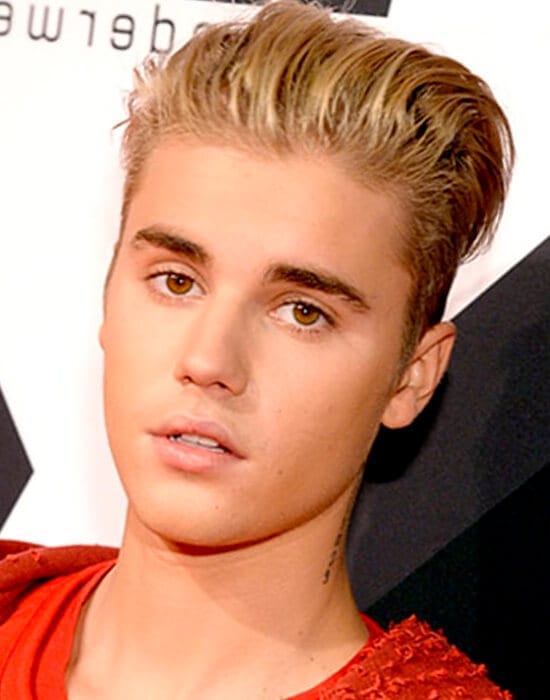 Laidback cool haircut for boys
This kind of haircut is quite frequent among older boys. It features long hair laid back with the help of a comb or just the fingers. This cool haircut is easy to style every day and will suit most hair types.
---
Cool haircuts for guys
Tapered side cool haircut for guys
It goes without saying that if you want to impress a lady of your dream, you should obtain a gentleman's appearance. For this reason, you must try this tapered side cool guy haircut and afterwards obtain a route on top. 
---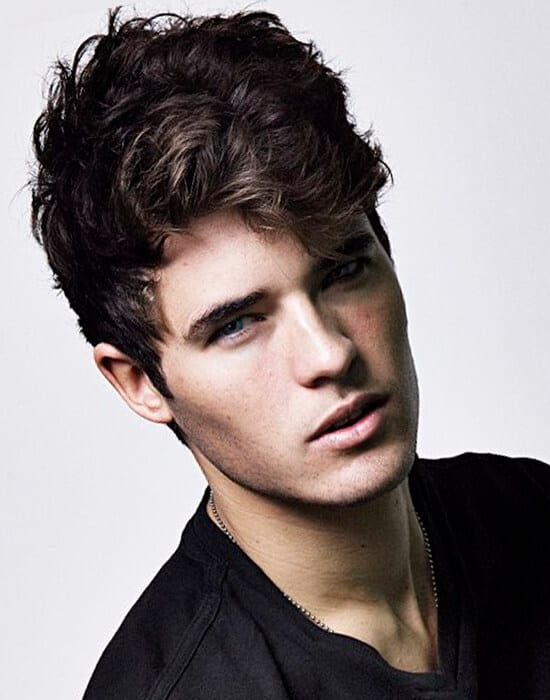 Short wavy cool haircut for guys
Good-outlined waves constantly match for those guys who have a character with lovely individuality. A teen guy with natural waves might choose this sort of cool guy haircuts. In case you do not possess natural waves, then you may get assist from a hair iron that would produce gorgeous waves quickly.
---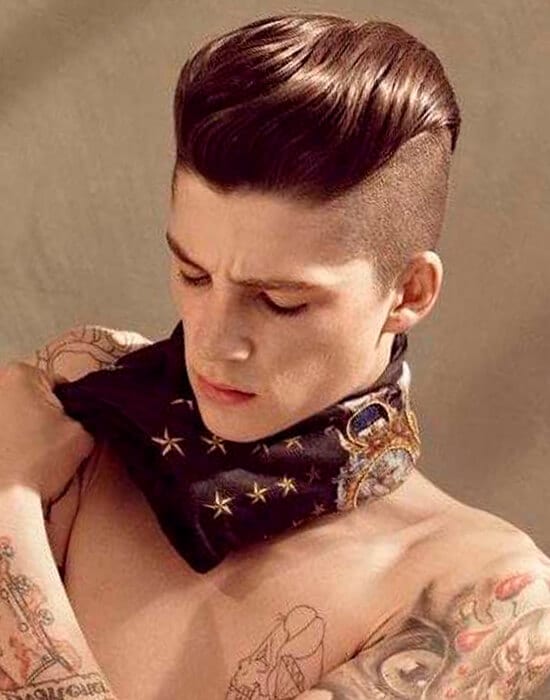 Mohawk cool haircut for guys
Everything depends on the length of this haircut and the structure of the hair. Actually, such kind of haircut can handle a great deal of various appearances. This haircut is really flexible due to the fact that it can be styled up with different hair items to put on more casual or brushed down.
---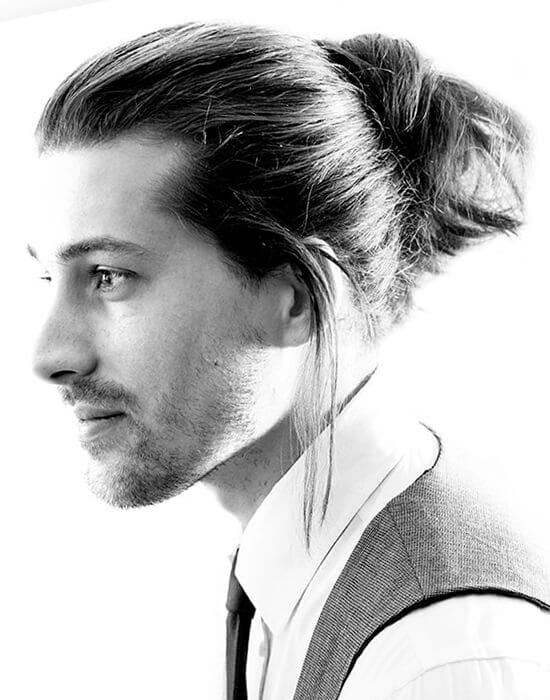 Man bun cool haircut for guys
This new cool guy haircut is challenging stereotypes everywhere. The haircut features the hair pulled back from the forehead and tied up in the center of the head. If you like, you can leave some hair out.
---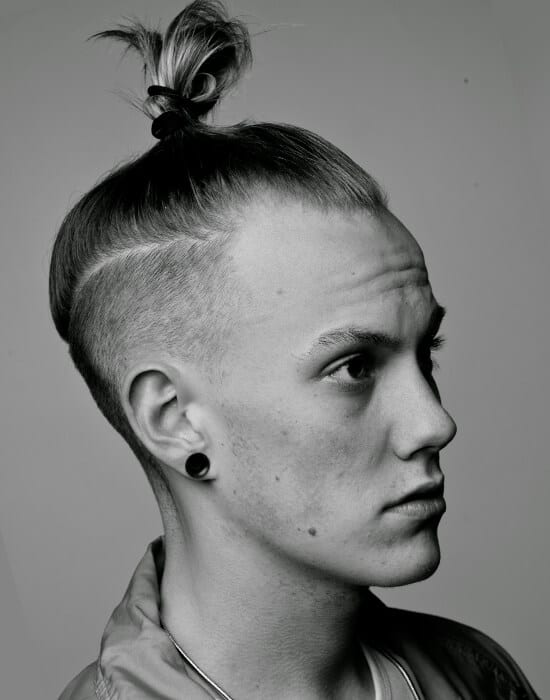 Topknot cool haircut for guys
The top knot is called in other words an undercut bun and that happens for the reason of mixing two different haircuts. Actually the combination is quite difficult. First, you should have a man bun haircut and only then the undercut, a combination of these two will be called a top knot. This hybrid haircut is extremely hard to achieve, nevertheless, if you succeed, you will look amazing.
---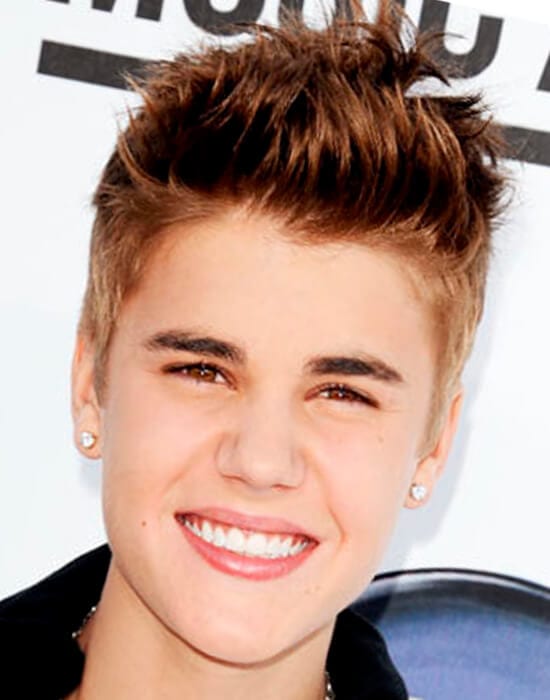 Short and long layering cool haircut for guys
Short layered haircuts provide a popular youthful look that is combined with the tapered tips and sculpted cutting. It is a perfect way to shape and control thick and strong hair textures. At present, the front quiff gives really cool appearance, as well as soft layering in longer haircuts that cover the collar.
---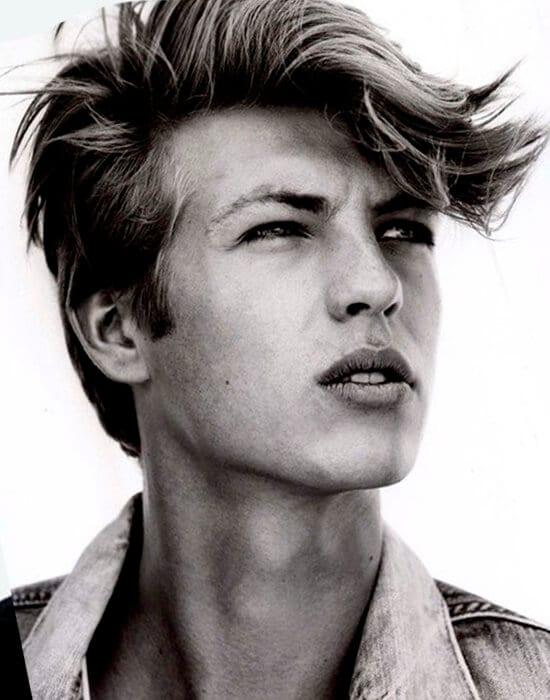 Bangs cool haircut for guys
Amazingly, bangs soften any face and add another cute element to any haircut. Whether you choose your bangs loyal or spiky to your flat hair, a haircut with a fringe will always be in style. There is a variety of fringe types, from the classic fringe, messy fringe or straight fringe, even if you don't know what will suit you best, ask your barber to give you some pointers. Actually, from shaving an undercut to trimming bangs into a unique position, this is a haircut element that is really versatile and fun to wear.
---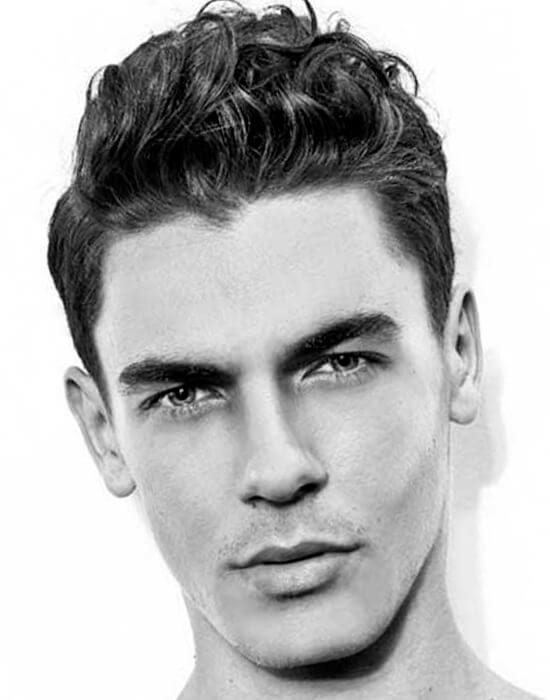 Straight and wavy short shag cool haircut for guys
Nowadays to impress women, men have tried a variety of shag haircuts that look nice and different. In fact, straight shag hair is one of the most current, as it is the most versatile and manageable. Those looking for something to take attention away from some facial features can go with wavy shag and keep it messy. Moreover, layered hair has always been great, and a shag cut is no exception.
---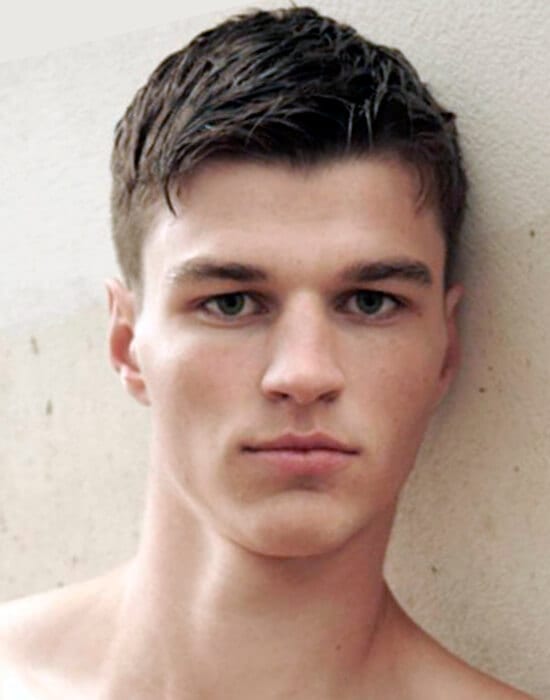 Cowlick cool haircut for guys
Work this cool guy haircut into your personal style and you will have great success with young ladies. Actually, coarse hair works best for styling cowlicks, so to stave off some of the thickness, consider an undercut. Here you won't do anything without the help of your stylist as cowlicks can be really difficult to tame. Thus, your stylist is supposed to inform you how to upkeep the ideal look with regular salon appointments and to use proper hair products.
---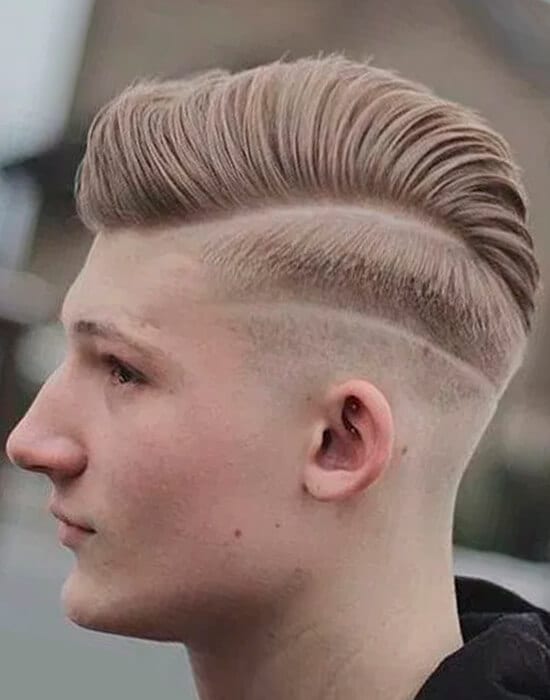 Unique cool haircut for guys
There is no wonder that with this side-swept long top haircut guys of all ethnicities and ages will look their best. To achieve this haircut you should keep your hair long on top and on one side of the head, whilst the other side must be clipped close to the skin. If you desire to create extra volume, then use your favorite product for this purpose.
---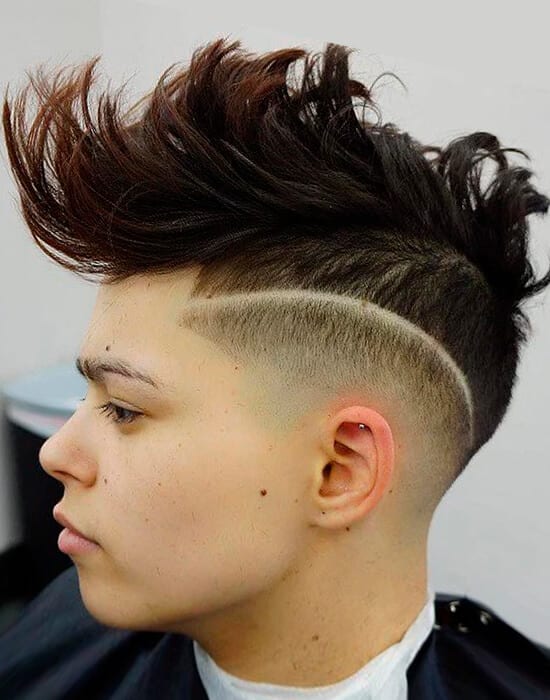 Creative cool haircut for guys
This kind of haircut features graduated thicknesses. It starts with the heaviest amount of hair up top and follows with a shorter cut middle section and then by a close cut bottom. With this cool guy haircut, you will always be in trend and in the center of ladies' attention.
---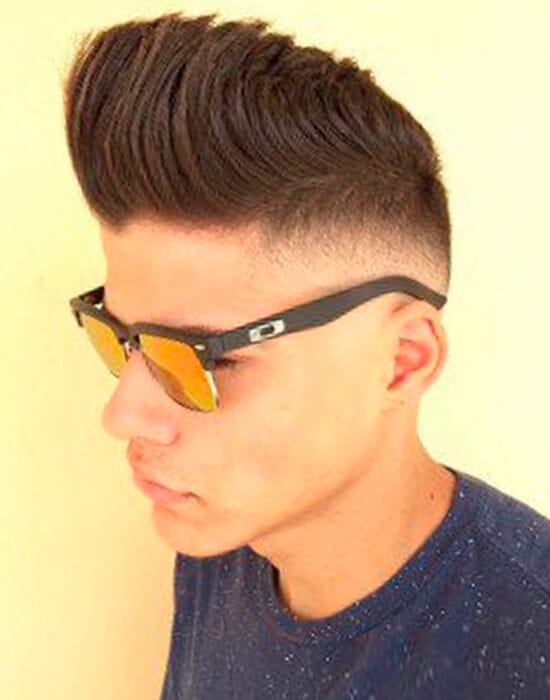 Sharp angles cool haircut for guys
If you are dubious about what cool haircut to choose, this variant is definitely for you. This cool haircut goes for a triangle instead of a rounded or square nape. It goes without saying that these extraordinary angled cuts add not only dimension but interest to haircuts for men. With this cool guy haircut, you will have great success.
---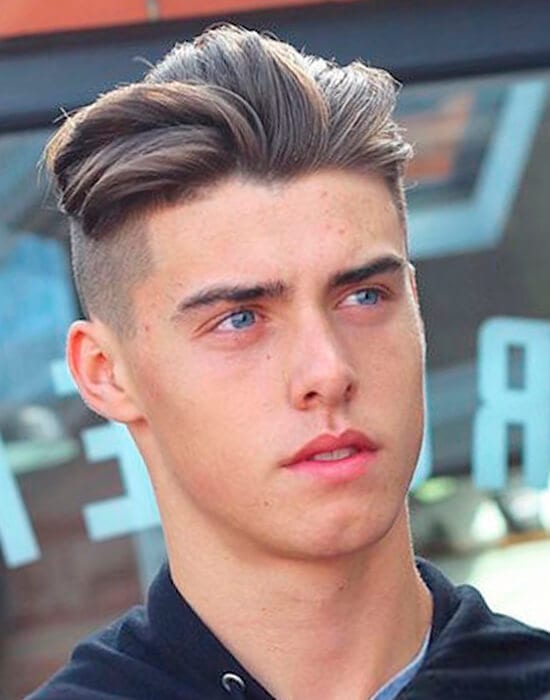 Blown back cool haircut for guys
This haircut is classically romantic and at the same time cool and modern. It demonstrates a medium length haircut with a blown back top section that adds height to your frame. In spite of the easiness to care for, you will need some light product to keep your hair in place. Moreover, the thicker your hair is, the easier it is to manage.
---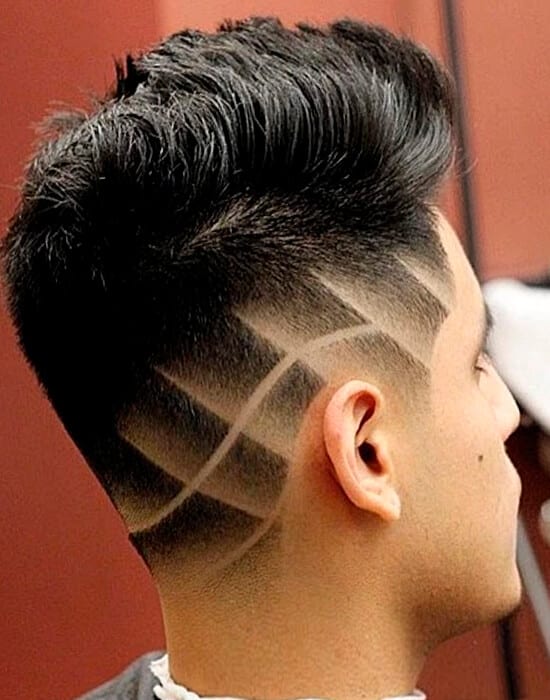 Fade cool haircut with shaved design
Fades as well as undercuts have a very stylish side effect – they can show off your tattoos. If you have a fascinating neck tattoo, this cool guy haircut that tapers towards the neck is excellent to uncover your precious gems; particularly if they reveal something meaningful and important to you.
---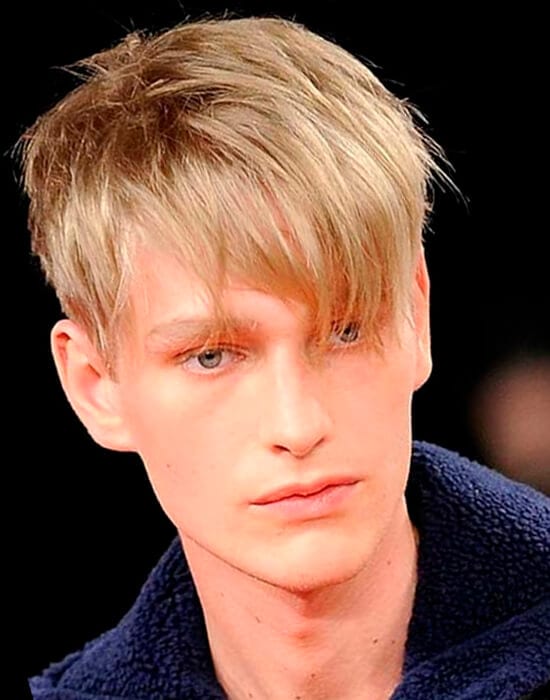 Cool short haircut with angular fringe
The angular fringe haircuts have recently become extremely popular with men fashion models. Since then they have been adopted at a swiftly increasing pace. To achieve such cool guy haircut the long hair on the top must be cut at an angle. Moreover, you may add various highlights to your extraordinary haircut. As for the rest of the hair, it may be cut differently, in any cut you prefer.
---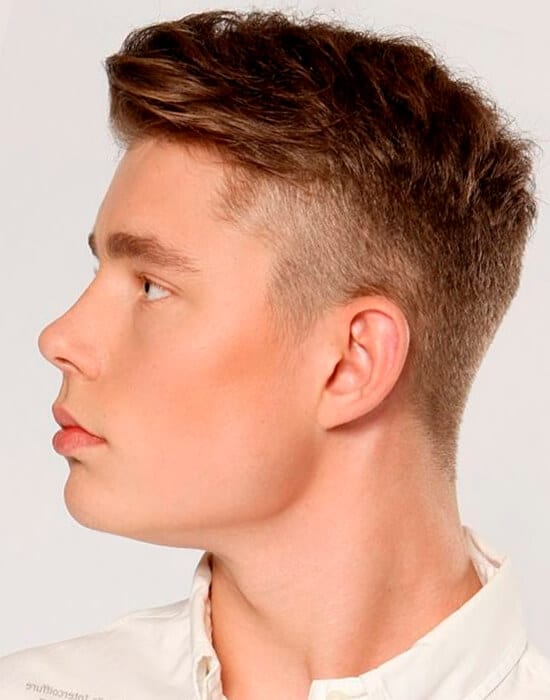 Smart cool haircut for guys
This tailored haircut feels as smart and cool as it looks, because the hair is cut for longer lengths on top whilst the sides are blended to shorter cuts. This cool guy haircut is extremely erratic and may be styled with lightweight smoothing lotion for extra class or, on the contrary, it may be left free and wild for a more casual appearance. It looks especially fantastic on men with triangular, oval or square face shapes.
---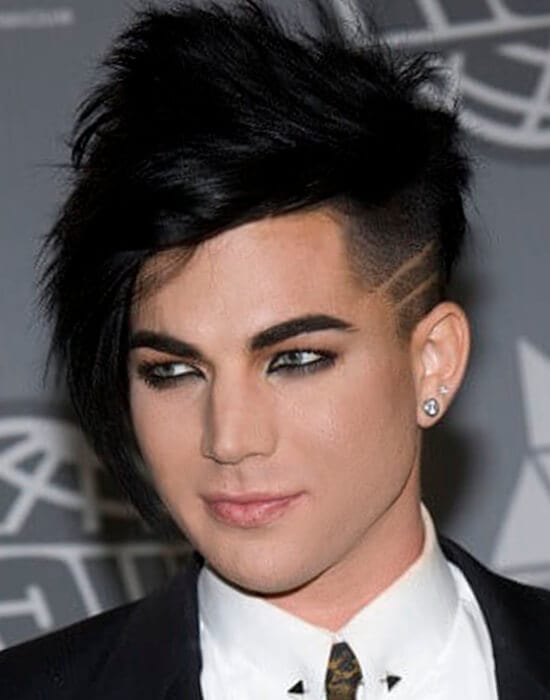 Emo cool haircut for guys
The term emo is derived from the word emotional which refers to a fusion of punk rock and alternative music genre. Currently, the emo haircut is not just embraced by people who are in the music scene but also by those who are into fashion. Emo does not really reflect a single type of haircut that is generic for everybody who would like to achieve this look. There are just several key characteristics that have to be followed whilst the rest depends on how you desire to play with your cut and style. In fact, emo haircut works best for guys with black hair color. However, various streaks are quite often applied on the hair to add more appeal to the look. They could be green, blue, pink or others which will stand out from the black locks.
Moreover, you could have your bangs dyed to another color whilst the rest of your hair stays black. Also it is possible just to pick a section of your hair to color. There is another characteristic feature that is common for the emo haircut – the bangs. It doesn't matter whether you opt for a razor cut hair or spiked, or one that is about chin length, you definitely should have your bangs cut. It is usually done by trimming a thick section of the crown hair, in a way that the bangs can already cover half the forehead and an eye. Also you may slightly sweep the bangs towards the side to frame your temple and cheeks instead. In addition, the emo bangs are always kept straight and sleek using gel or hair wax. The hair product will also hold it in place.
---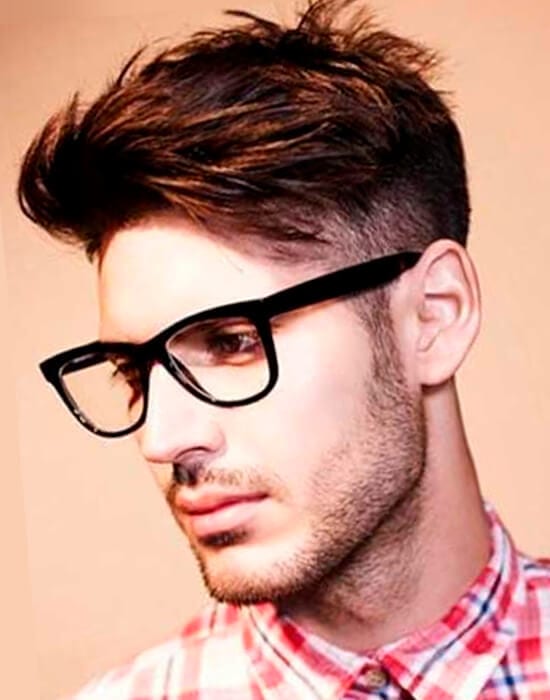 Hipster cool haircut for guys
Nowadays hipster haircuts are evenly popular with teenage guys and adult men. The haircut itself is hard to define, as it can take many forms and is usually a combination of classic haircuts. On the whole, the weirder it gets, the closer it is to being related to hipster. To make it look really cool you may try a variation of the undercut, with the longer hair on the top styled to the side.
---
Cool haircuts for men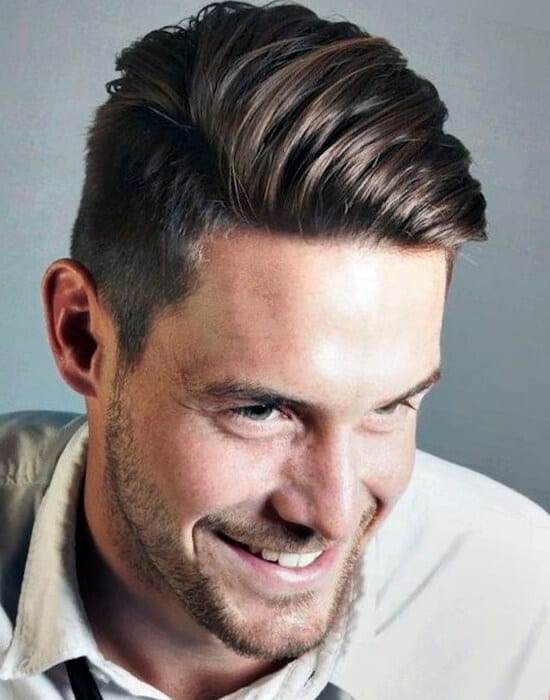 Modern short back and sides haircut
This is the really cool short haircut, very versatile and modern, that can be worn in a variety of ways. To achieve this haircut the back and sides must be clippered on a number one grade so that the scalp can be exposed. The hair must be faded below the curve of the head. It makes the haircut perfect for men with longer face shapes because their features are greatly balanced. To produce a much more dramatic look, the hair may be clippered higher into the curve of the head.
Also to accentuate texture and movement the hair may be point-cut with scissors through the top. If you like the play of colors, you may add some to the front of the haircut or apply some bleach onto the ends. To create the look you may use some hair lotion to damp hair and then blow dry it on a low speed and high heat setting. In this case your hair won't become too fluffy.
---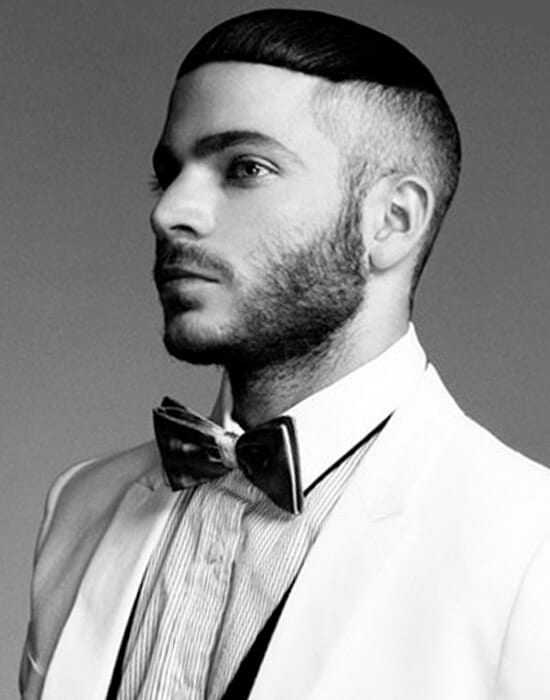 Dramatic blunt haircut
Even if you have extremely thick hair, there is no need to worry; this cool men's haircut is designed for you. But actually it suits a wide range of face shapes and hair types. To achieve this haircut you should clipper the hair tight with a number one grade through the back and sides whilst the top must be taken quite high in the crown area and left chunky and thick to create almost a solid block effect. The sides may be blended by clipper over comb technique or just by increasing the clipper guard lengths.
The top must look as thick as possible, for this reason, you should blunt cut this section or point cut a bit towards the front and give a kind of support to the quiff or pompadour fringe. In case your crown has a bad tendency to stick up if cut, you can leave more length around the area as the weight will pull it down, or another thing to do is to take the clippers higher and the crown area shorter. Thus, it will help maintain the balance of the haircut as the front will look longer than the back for this style to work.
---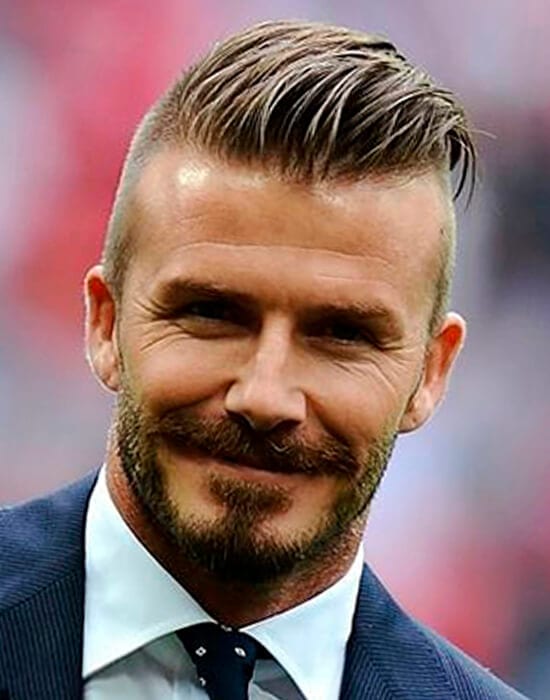 Skin fade haircut
This cool men's haircut is popular and current nowadays. The haircut is classified as a skin fade because the hair pretty much disappears into the hairline. If you are a representative of a fairly long face shape, it is not advisable for you to take the fade too high into the curve of the head. To create this haircut the hair should be point cut short around the crown, and then over directed and pulled back towards the top to maintain length at the front.
At the temples, you may leave a small amount of hair and while strengthening the shape around the front it will be a great way of hiding a receding hairline. If you want to set yourself apart from the crowd, then to apply some color is definitely something worth considering. The coloring may be done with foils and the hair may be weaved to achieve a subtle impactful effect. If you desire to create a bolder look, go lighter in color, while on the other hand, opting for finer weaves or using a darker color, you will be slightly more discreet.
---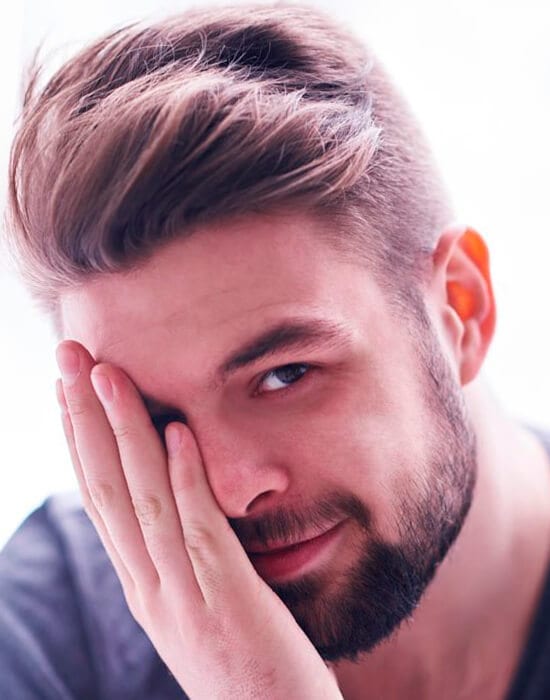 Undercut haircut for men
This kind of haircut is designed for those men who tend to grow more length through the top and want to keep the sides nice and tight. One of the benefits of this cool haircut for men is that it suits most face shapes. If you avoid letting it get too wide at the sides, you will save your hair and face from looking rounder. Using a grade one up to where the undercut ends, the sides must have been clippered the same length. The hair through the top section may be razored in case you want to take the weight out of thicker hair or if you desire to emphasize texture, you may point cut the hair with scissors.
As for styling this haircut, there are multiple ways to do it. You could scrape it back with a wet look gel or pomade to produce a very contemporary, slick finish. Another way is for the hair cut the same length, it may simply be washed and then worn in a louche topknot on casual days. If you tend to achieve more dramatic side parting or quiff, then blow-dry the hair using a round brush. Then apply a root booster and some hairspray to keep it in place and to support the shape at the front. Actually, this is quite a low maintenance haircut that makes any man look handsome and hot.
---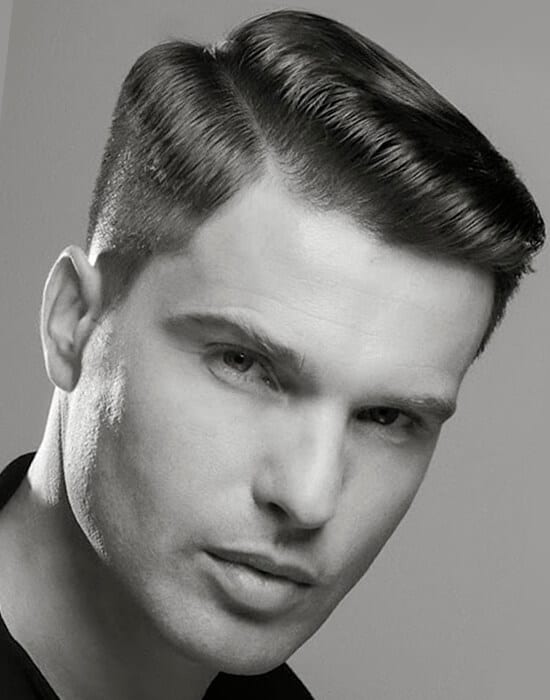 Contrast weight line haircut
To create this cool haircut for men the back and sides must be clippered to a skin fade. The place where the hair ends and clippering starts is called the weight line, so it must be pretty heavy and is designed by using the clipper over comb technique. This is a perfect haircut for men with naturally curly or wavy hair as it shows off movement in the cut. It is also excellent for men with unruly crowns because they provide a lot of length and therefore weight around the area to keep it under control. In addition, the heavyweight line on the side in combination with the tight clippered edges gives this haircut great contrast from top to bottom.
To separate and accentuate the movement the top section may be razored or point cut deep into the hair. Moreover, the haircut looks fantastic when slicked back.
---
Comb over haircut
This cool men's haircut exists not only for hiding baldness, in fact, lots of young men sport this awesome quiff with added volume. Moreover, it is great for both curly and straight hair. You may wear it loose, or change it into a combed back haircut if your hair is thick enough. A comb over fade is one more variety that will allow you to have options and styles up top while also showing off cool faded sides. This haircut can still be unique without being a huge hassle.
---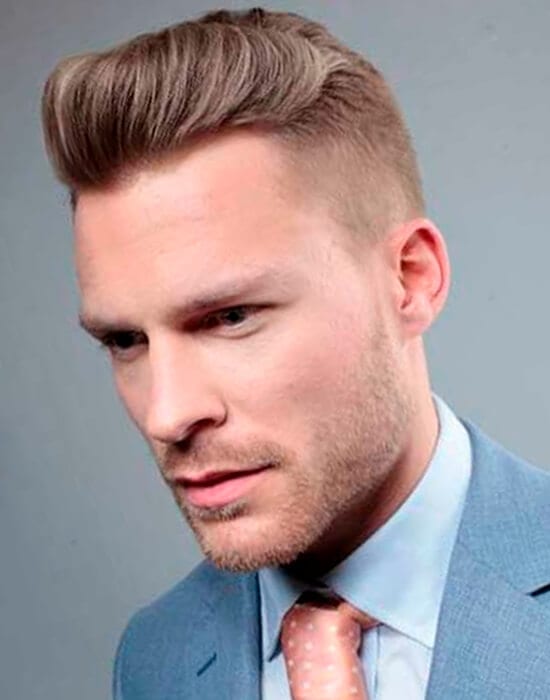 Slicked back haircut
Basically, the haircut is quite classic, simple and comfortable. At the same time, it is cool and dashing. This is one of the coolest men's haircuts that can be easily achieved by pulling the hair back with the help of a brush and styling it with some product. Noticeably, it would be better to cut the hair shorter on the sides and gradually increase the length towards the top.
---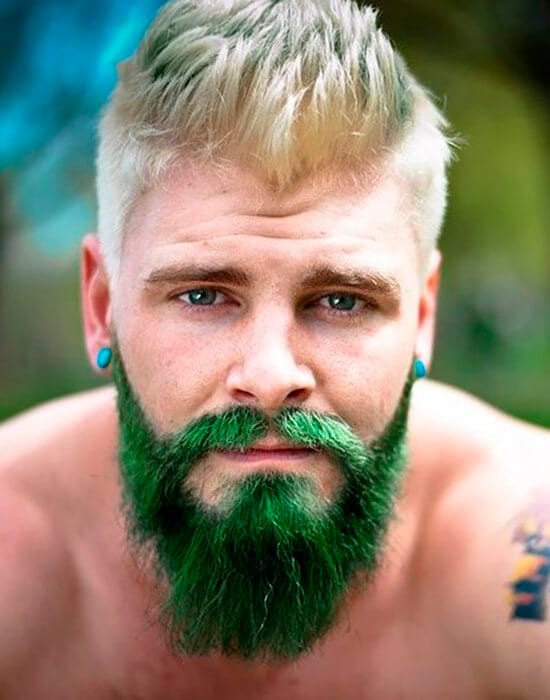 Cool dyed haircut for men
All dyed haircuts are in great trend nowadays. In spite of the fact that several years ago it was thought a taboo for men to dye their hair, these days it is considered cool and sexy. Actually, men dye their hair only for two reasons; first – they want to conceal strands of grey hair, second – they tend to make a statement. Thus, any cool short haircuts will do with dyed hair.
---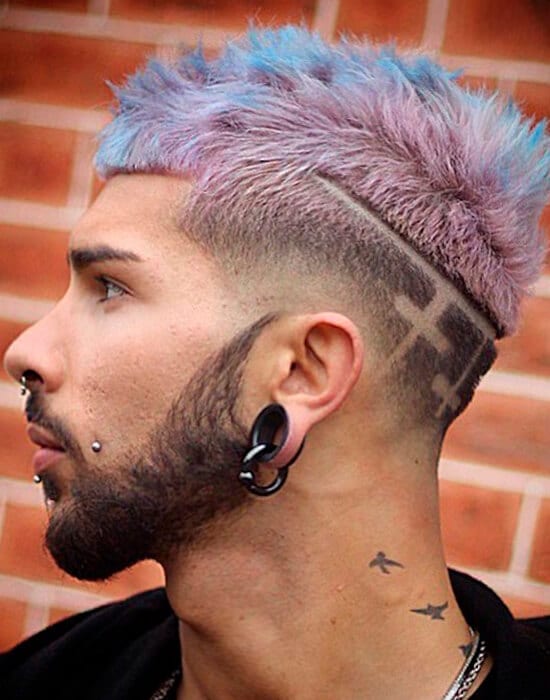 Cool haircut with a blunt quiff
This kind of haircut offers a well-groomed and yet edgy look. To achieve it you should clearly create a side parting and have the sides shaved. In addition, the haircut may be considered as a variation of an undercut simply styled with pomade. Nevertheless, the top of the head must be cut in a blunt quiff, whilst the sides and back may be designed in undercut as well as fade or anything else you desire.
---
Conclusion
To put it in a nutshell, you should always pay attention to your personality and identity. There is a wide range of haircuts for men in our contemporary society and each haircut can look cool just due to your individuality. If you want to be cool, create your particular cool man's haircut and it doesn't matter whether you are a boy, a young guy or an adult man.

---