Are you searching for the hairstyle for your long hair? Don't look further as there are many nice hairstyles for men who like wearing long hair. Check the collection now and you'll definitely find the hairstyle that will look great on your hair length.
A Few Words About Long Hairstyles for Men
---
With time, men's hairstyles have become more diverse, and the choice of men related to which style to keep and groom has changed. At one time, men didn't pay much attention to this aspect but this is changing. More men are paying attention to this and how their appearance looks. Many men are leaning toward the long-hair look to add charm to their appearance.
Men can easily change their looks simply by changing hairstyles and paying more attention to this part of how they look. The first thing people look at is your hair when they first meet you. They move on to the rest of a man's body after scrutinizing the hair first. This means you must take care of your hair properly and this includes cleaning it and perfectly styling it. It's important you choose the right hairstyle.
---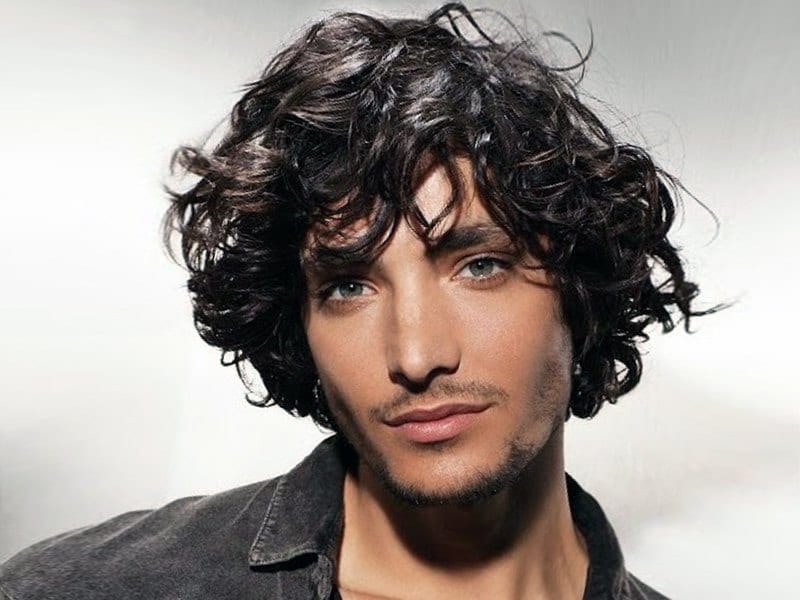 ---
It is your personal choice of how you want your hair. Some men keep their hair long for their employment, religious reasons or because of personal preference. Yes, it may be tough to maintain, and another fact is that there aren't too many options to take care of it. There aren't many hairstyles either but using your imagination and putting in a little bit of effort, you can find a long hairstyle that suits you.
Even though long hairstyles are becoming more and more common, some men are still discriminated against because of it. Yet, there are others that respect you for going out of what is considered the "norm". Some appreciate the creativity and boldness of taking a unique step for your appearance.
---
---
When you finally find a long hairstyle you like, there are a few rules you need to keep in mind when it comes to maintaining your long hair. First, figure out what type of hair you have and determine if the style you want will work with it. There are four types that you may have: curly, wavy, frizzy or straight. If you don't know what type you have or can't figure it out, ask a professional or someone you know to take a look.
This step for long hairstyles is very important. Do not cut your hair and let it grow long. Yes, trimming is required to eliminate split ends, but the decision is yours. Every year, your hair can grow up to six inches. Avoid trimming it only because it will take time to make it long again. The process will be delayed significantly. Instead of trimming split ends, you can try hair supplies that are designed to correct this issue or simply ignore them.
---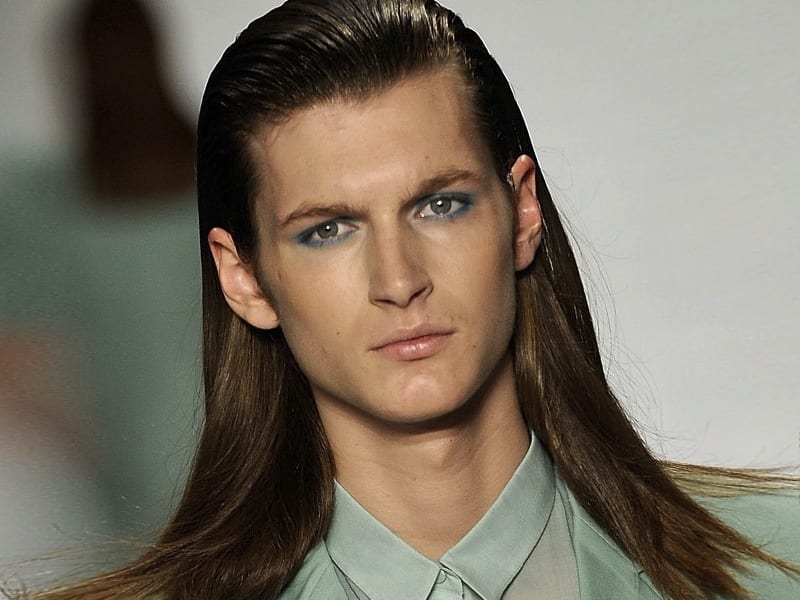 ---
When you are happy with your hair after ending your bad hair stage, take a look at maintaining your hair. Hygiene is an important factor that men, and even women, tend to overlook. To keep your hair long and attractive, you have to take good care of it. Develop a good hair care routine to keep it clean but don't overdo it. Cleaning and washing it too much can lead to damage and strip your scalp and hair of natural oils that are necessary. Having a longer length or more hair does not validate using a lot and washing frequently. You probably know this through experience since, at one time or another, everyone is guilty of this.
---
---
No, long hair is not very common amongst men worldwide but it is increasing in popularity. There are many people who like this hairstyle on men and there are men who find this to be a "worthy cause" for themselves. It has great potential to create unique and amazing styles that are directly from your imagination and ingenuity. It is also becoming popular among celebrities as well. You'll see many photos in various magazines of famous people who look fantastic with long hairstyles.
---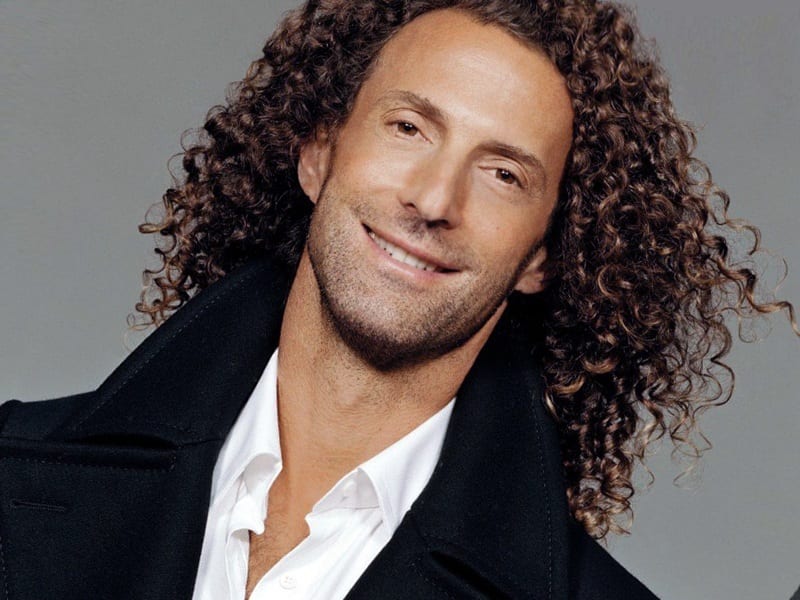 ---
When you have long hair, you're bound to get more split ends and have breakage. This comes with the territory, but by using the right products and trimming it occasionally, you can overcome this disadvantage. Just don't use too much shampoo or conditioner since it can sometimes lead to the loss of hair and cause dandruff due to dryness.
Even in the business world, the long hairstyle is more commonly seen today. It no longer voids people of getting a job or from being professional. Whether you have long hair or not, you must always make your appearance look professional. You'll be able to find men's long hairstyles that are appropriate to have a professional look. Select one that you like that suits you and your workplace as well as your hair type.
---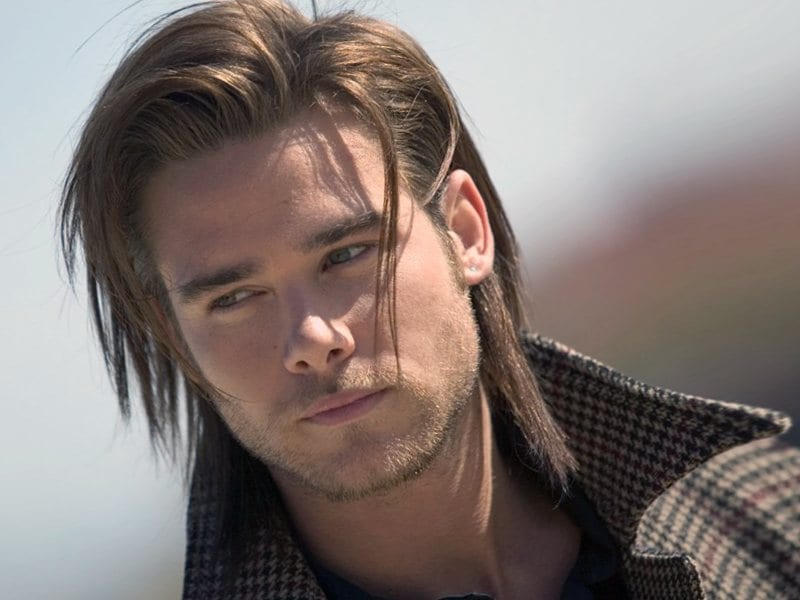 ---
Thick, coarse and long hair is attractive and very desirable by men and women. Having long hair is a good way to display your glamour and show off the shiny glow of your natural hair. No matter what the occasion is, whether it's a romantic dinner, birthday party or a wedding, you can have beautiful long hair that will turn people's heads.
Long ago, long hair was reserved just for women, but this is no longer the case. More and more men are now donning long hairstyles to look more attractive. Seeing the hairstyles on famous people has added to the fire by adding more long hairstyles to choose from. There are many variations to some of the most common styles. You can add any type twist you want or need.
---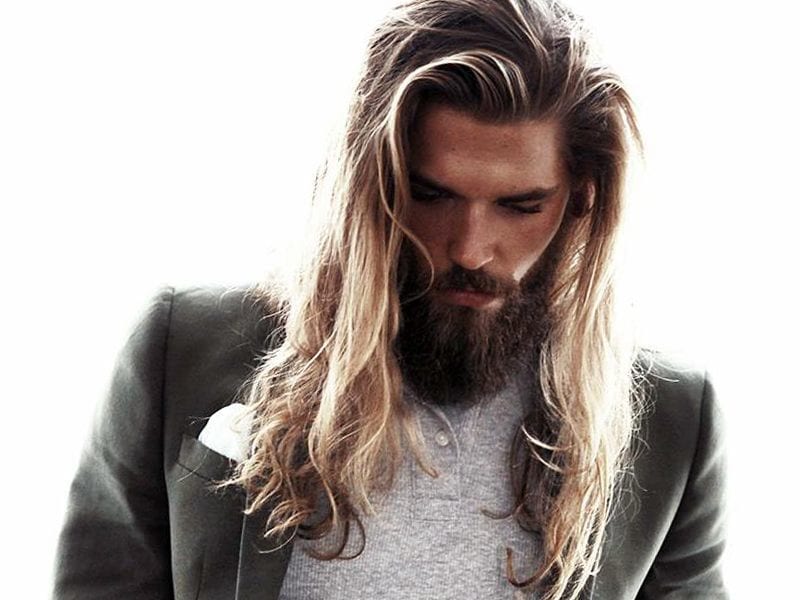 ---
For many years, women have been using various hairstyling equipment to style their hair and make it look beautiful and attractive. They use tools such as curling irons, hairdryers, hair straighteners, and even crimpers at home without having to go to a salon. These days, because of the technology available, you don't really need to go to a professional hairstylist for a simple hairdo. Men can also do the same using the same tools to style their hair and this rule applies to long hair as well as short hair. You can try styles such as the dimensional cut, layering and you can also color your hair to add a unique touch to your appearance. Other popular styles include ponytails and also braids.
One of the best hairstyles is the curly look since it's suitable for any occasion. Yes, maintenance will take longer and you'll need to use something to moisturize it as well as to ease the frizz. You can use other hair accessories, gems, and even hairpins to style it and make it look nice. For larger curls, try a layered look. Another option is long layered hairstyles to transform your appearance. These styles can be used by both men and women in today's world. Layers are perfect for any type, even wavy and curly. To add to it, try a ponytail. It will look even more attractive with some curls. There are many variations of this style.
---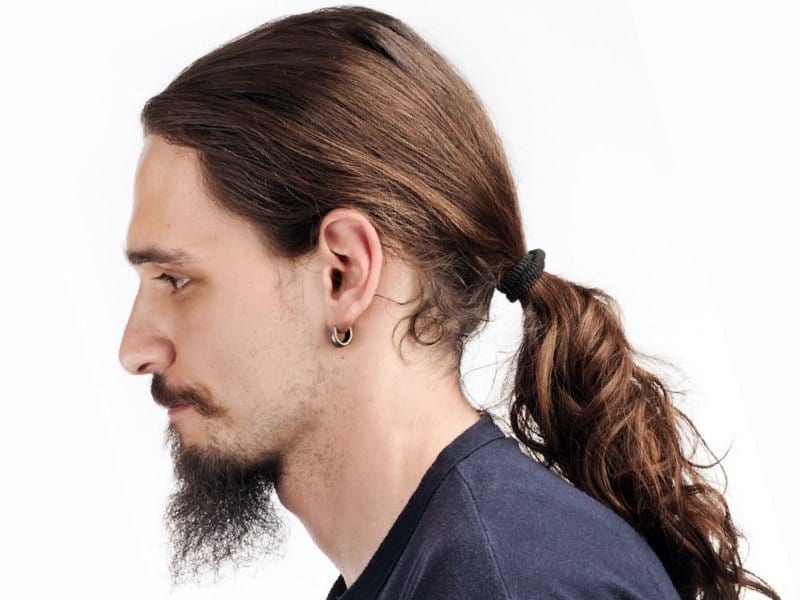 ---
The ponytail seems to be the "in" thing these days. It's basic and it will give you a neat and clean appearance, so it's definitely worth letting your hair grow. Part your hair in the middle and pull the balance back into a ponytail.
Men can also have a long and curly style. This is also very trendy and the length of the hair doesn't matter. Grow it as long as you want and still keep the curls looking perfect. This one has a lot of potential for various reasons such as work and personal preference.
---
---
Another popular long hairstyle is to let your hair grow out until it is all one length.  He gives men hair that has a flowing look. It's alluring and can give men an impressive appearance.
Men also have the option to have a long tail in the back. This is very popular in some cultures but not so popular in others. With this style, the hair at the top is short and only a small part in the back is grown out for longer hair. This is easy to care of. I've seen this style with a braid as well.
---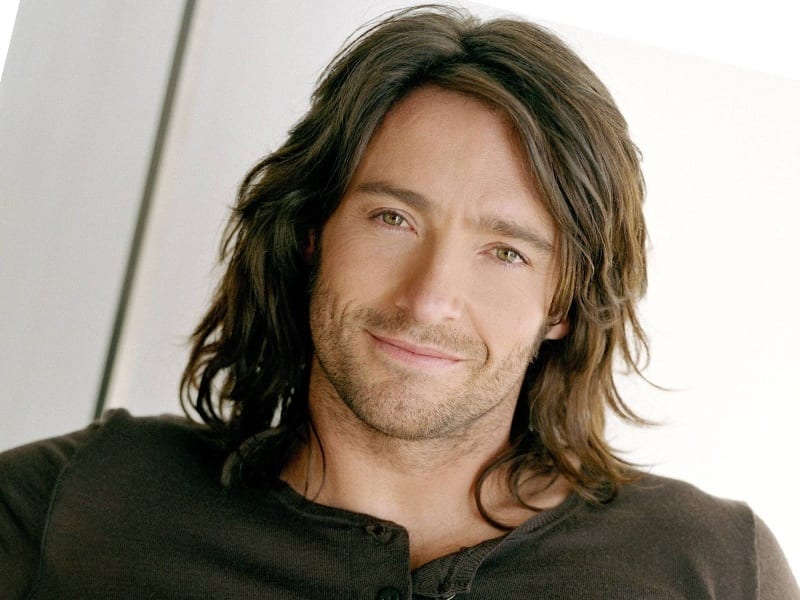 ---
You can also try the mullet look which is also very common and well-liked. The hair at the top is short but longer in the back. This style adds a high level of style and is very attractive.
Since your hair is growing, you need to pay attention to its type. There is a possibility that this will change. Wavy hair may frizz and curly hair may tangle so you need to take more care of it to prevent issues from arising. Depending on your hair type, you may need to spend more time brushing it or you may need to brush it more frequently to remove the tangles and knots. The best advice is to brush your hair when it is still wet. When it's wet, it looks straighter and is much easier to work with.
---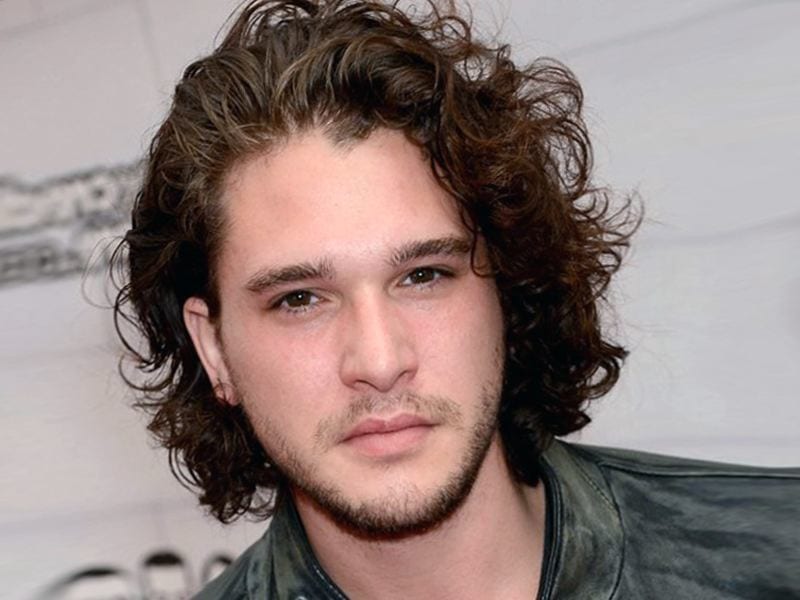 ---
Now you know the different styles to choose from that will look fantastic and you know how to select the best one for you. Don't forget that long hair won't come overnight but it will look fantastic after it grows longer.
---
Long Hair with Part
If you are an owner of curled or wavy hair, you can create a fashionable look within seconds. For this, you need just to add a side part. A long hairstyle with a part is one of the easy-going hairstyles that will fit men of any age. You can also wear it with a middle part. This way of wearing a part will fit those men who pursue a goal to create a bold look. It's a good idea to combine this hairstyle with a beard to create a more masculine look.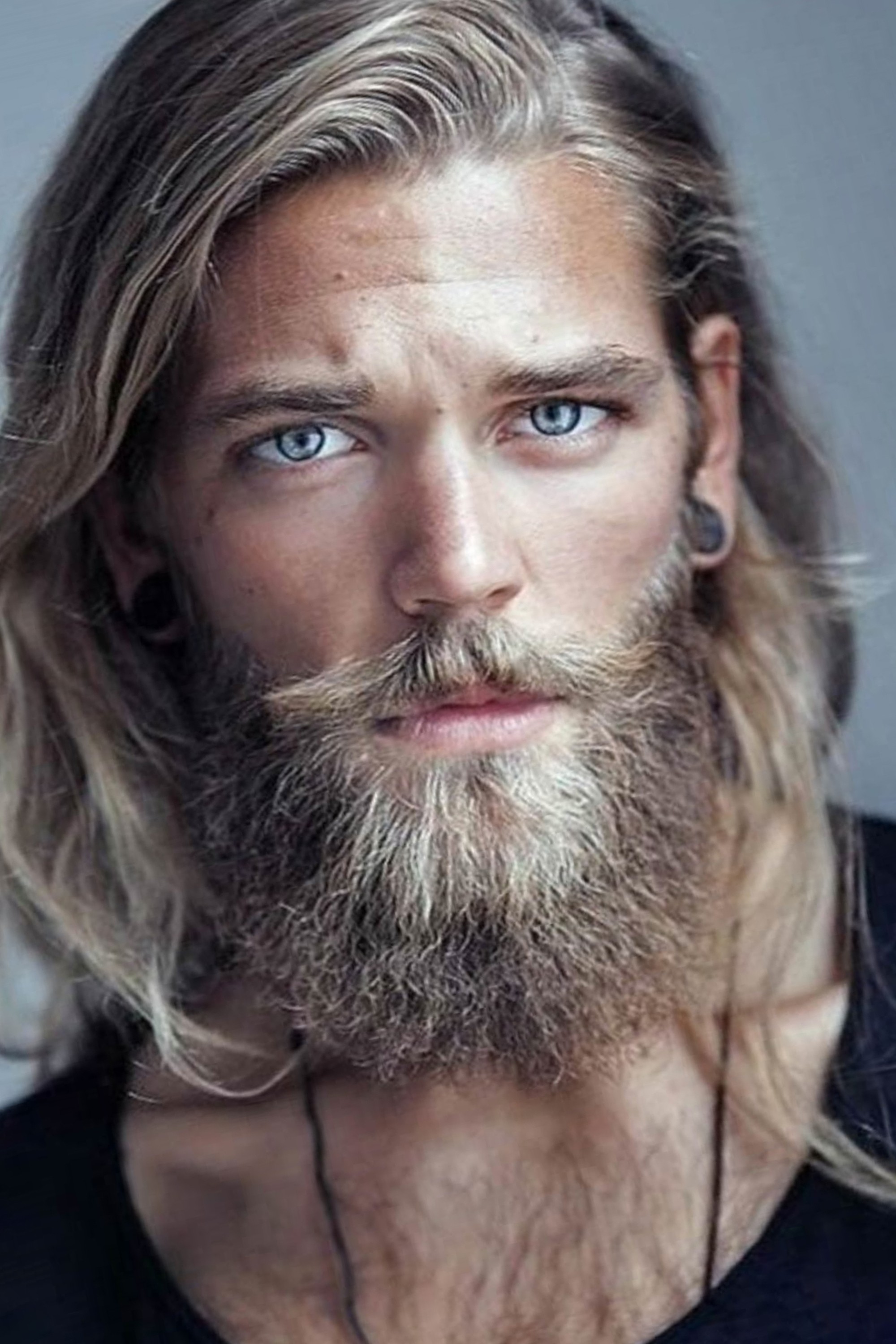 ---
---