Don't know what style to choose? Check the hottest undercut haircut ideas for men and you'll definitely find the one that will meet all of your personal requirements. There is a collection of style ideas for short and long hair of various texture.
What Is an Undercut Haircut and How Does It Look Like?
---
24 Undercut Haircuts
Natural Parted Brush Up and Undercut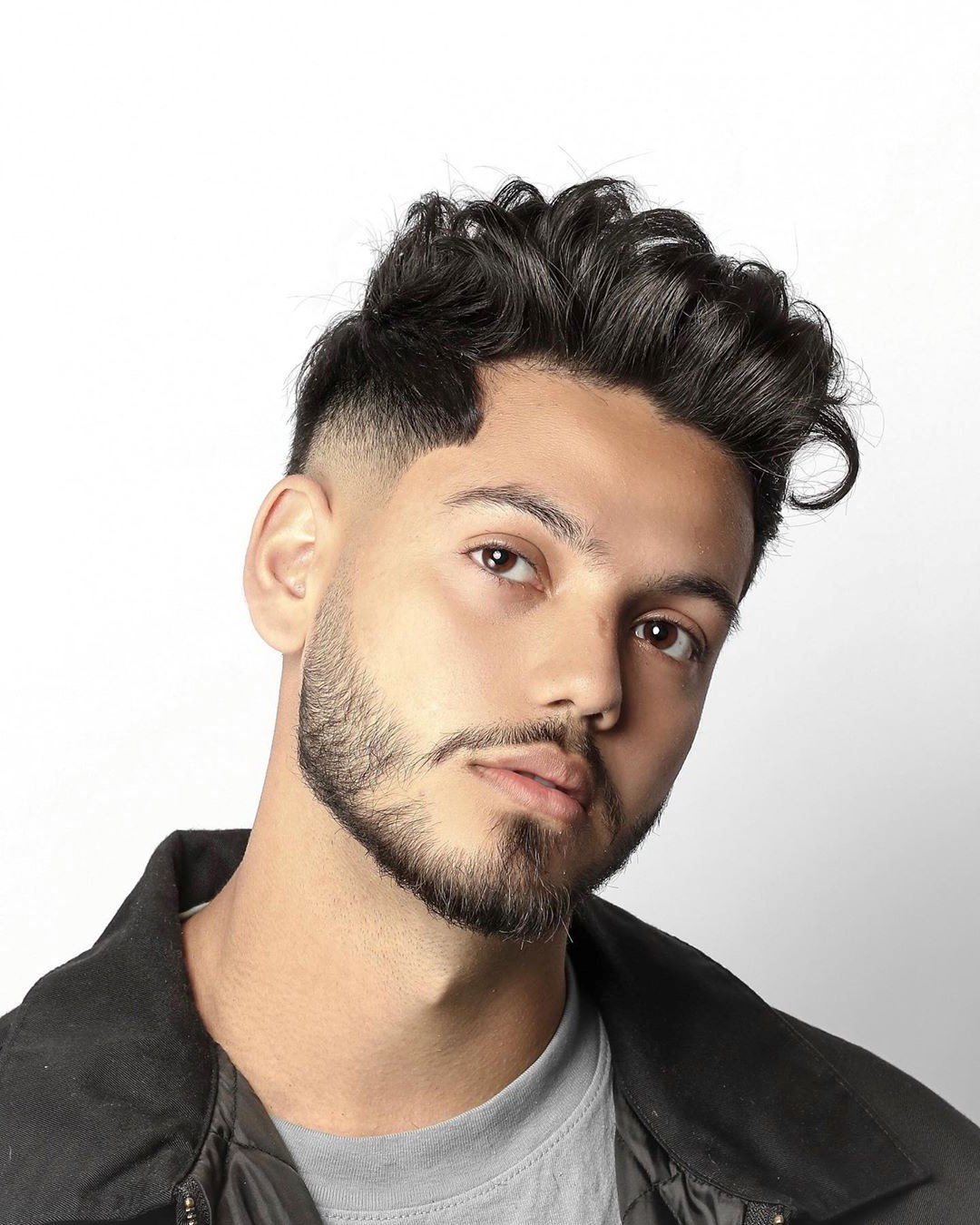 There are so many undercut haircuts for men available in the market. Natural parted brush up undercut can give you a beautiful, well-groomed look and make you look different from the rest of the neighborhood's males.
Long Fringe Side Swept Undercut Haircut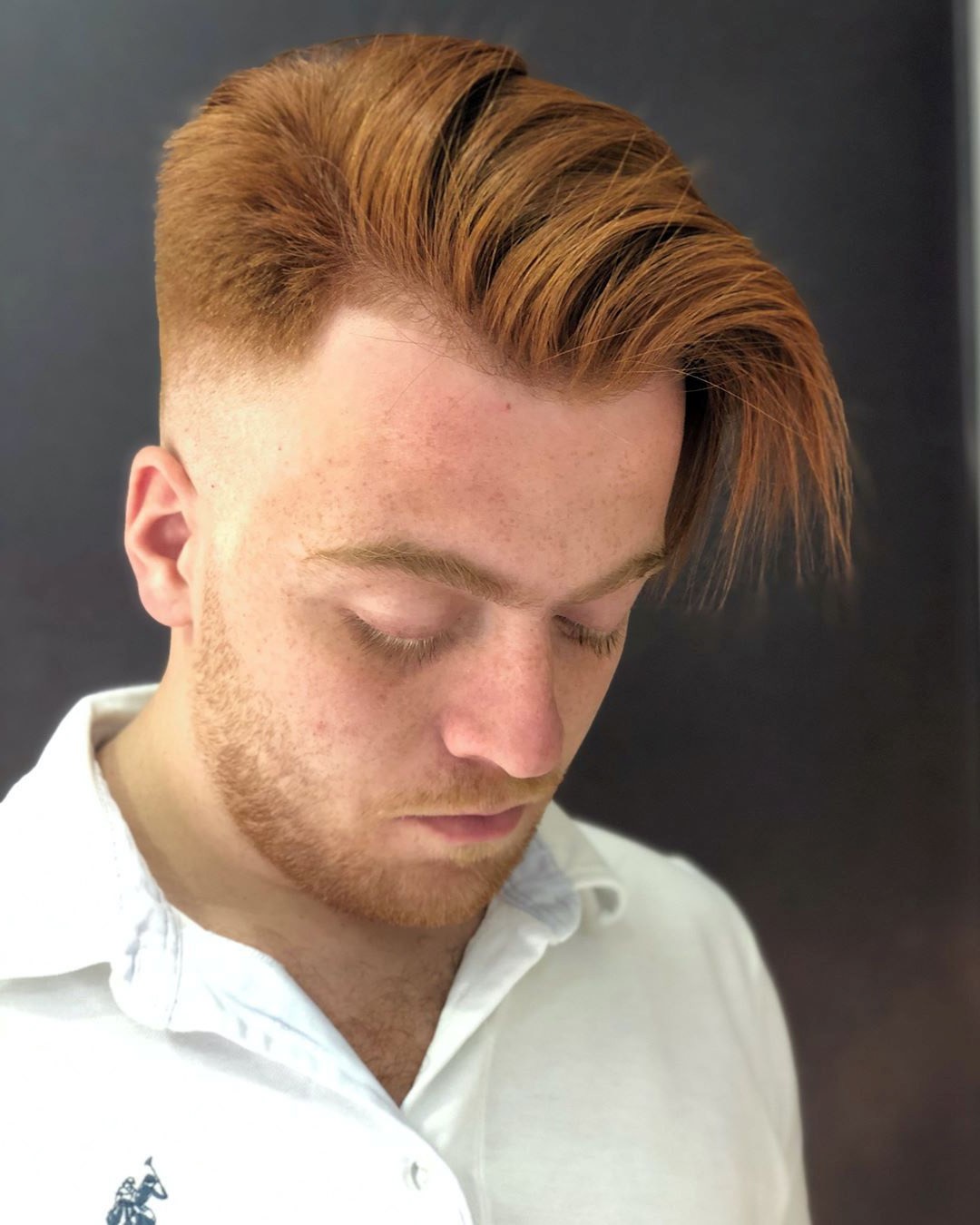 The best part about undercut hairstyles is that it's not only comfortable, but it can also be elegant and stylish at the same time. Long fringe side-swept undercut haircut is one of the most stylish undercut variations for men.
High Skin Fade Undercut Haircut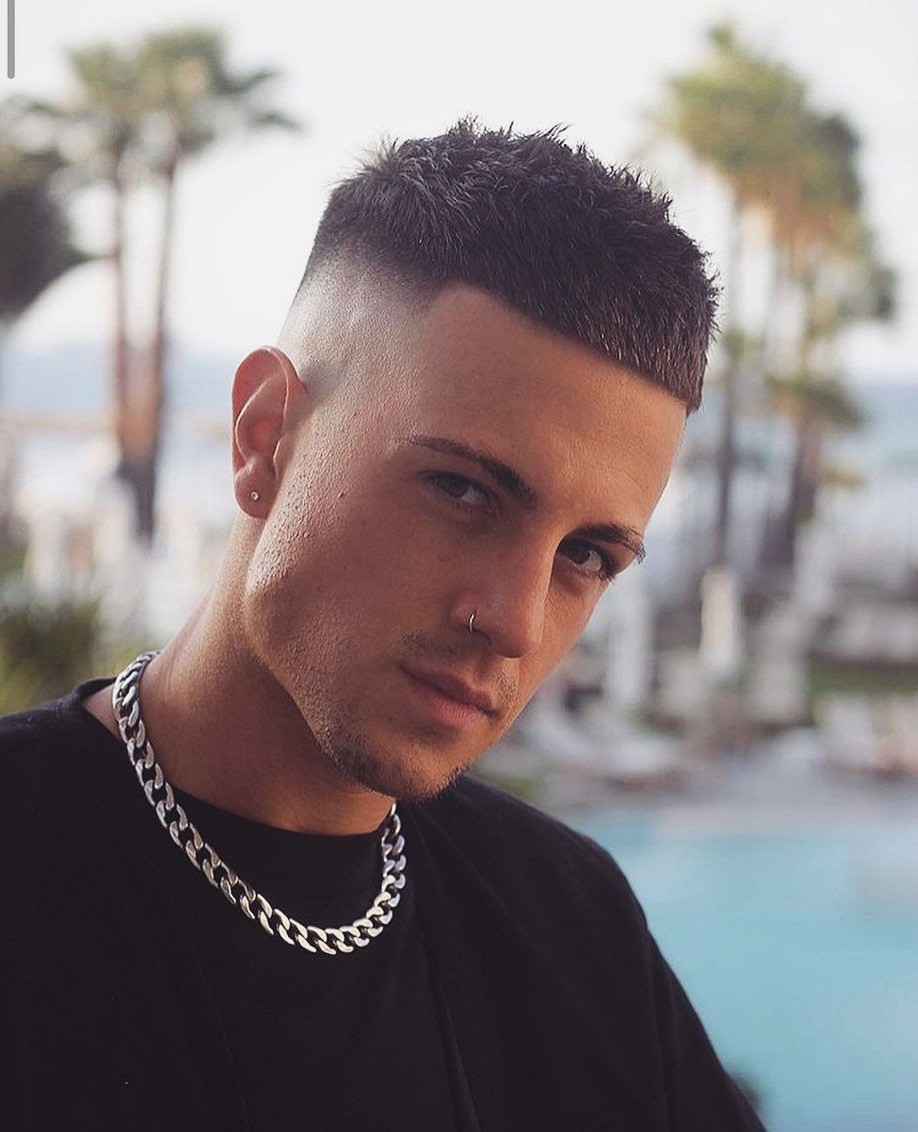 Men's undercut haircuts consist of the fade style, which comes with layers to give it a high and sleek style. You can also try the short hairstyle that comes with shaggy and low layers to provide a short, trendy, unkempt look. The shaggy layer style is also right if you want a washed-out look because it would create a wet look. High skin fade undercut haircut is the right one for you if you're looking for a trendy undercut style.
Crop Undercut Haircut
Men with thin hair can also try the style with an excellent and straight cut that comes with flat surfaces and relatively high layers to give a neat, low-key look. It is said that the shaggy look is not only suitable for short haircuts like crop undercut haircut but can also be used as medium-length hairstyles.
Slicked Back Undercut Haircut and Medium Fade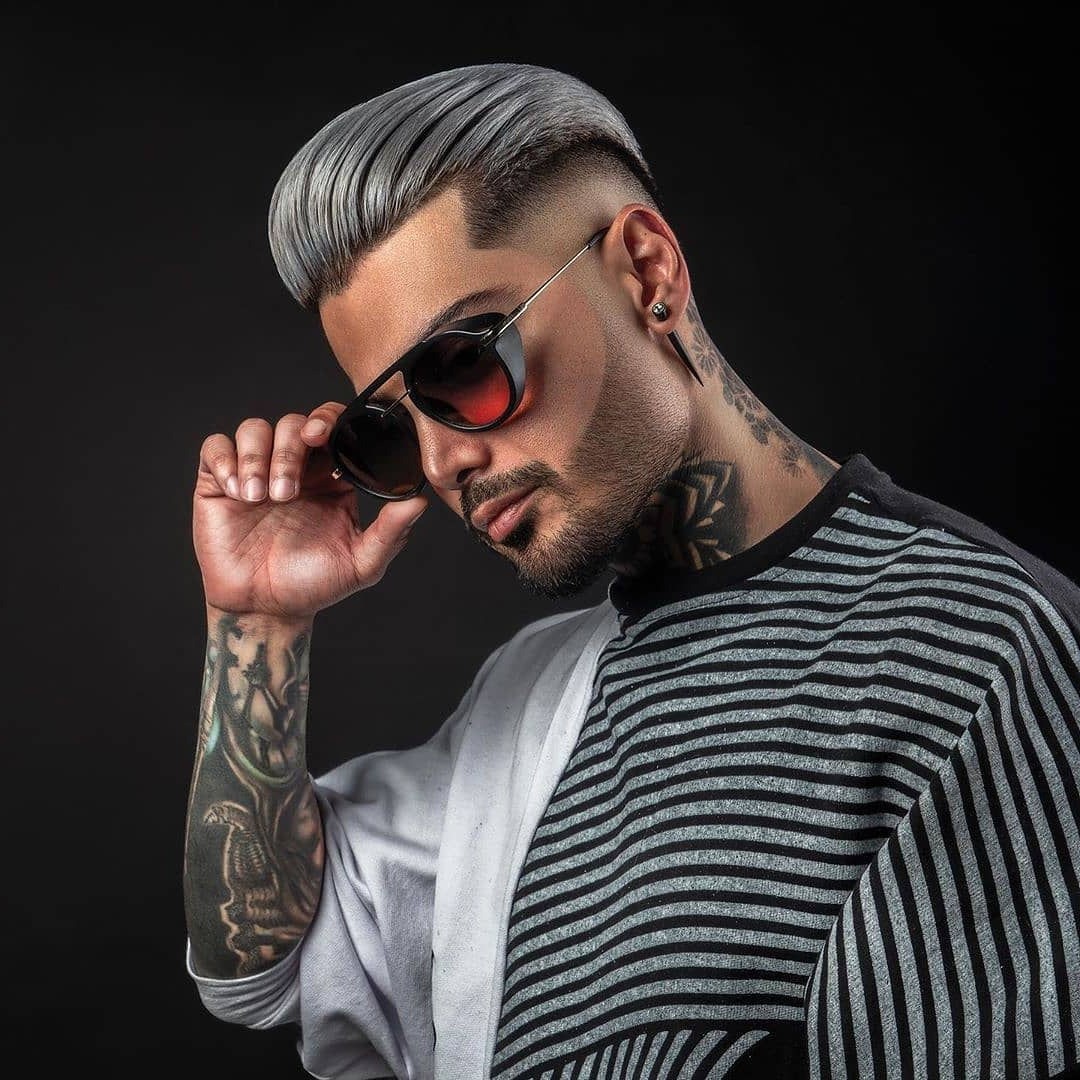 You can also try the medium length undercut haircut that comes with short flat surfaces to give a low-key and traditional look. Slicked back undercut haircut and medium fade will suit men with the medium hair length perfectly.
Long Fringe Undercut for Straight Hair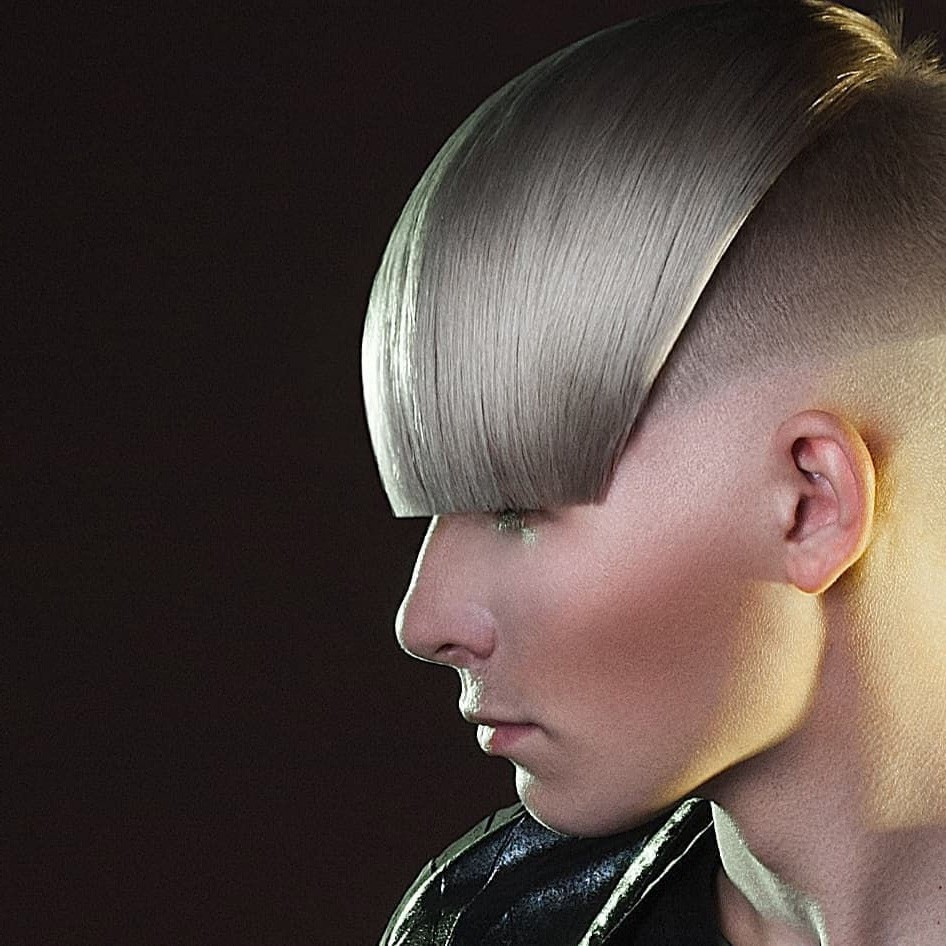 Shorter haircuts are also great because they can give you a fashion-forward and trendy look, which can also make you look younger. Men with straight hair can also try the long fringe undercut for straight hair, which will make them appear more edgy and creative.
Brushed up Disconnected Undercut Haircut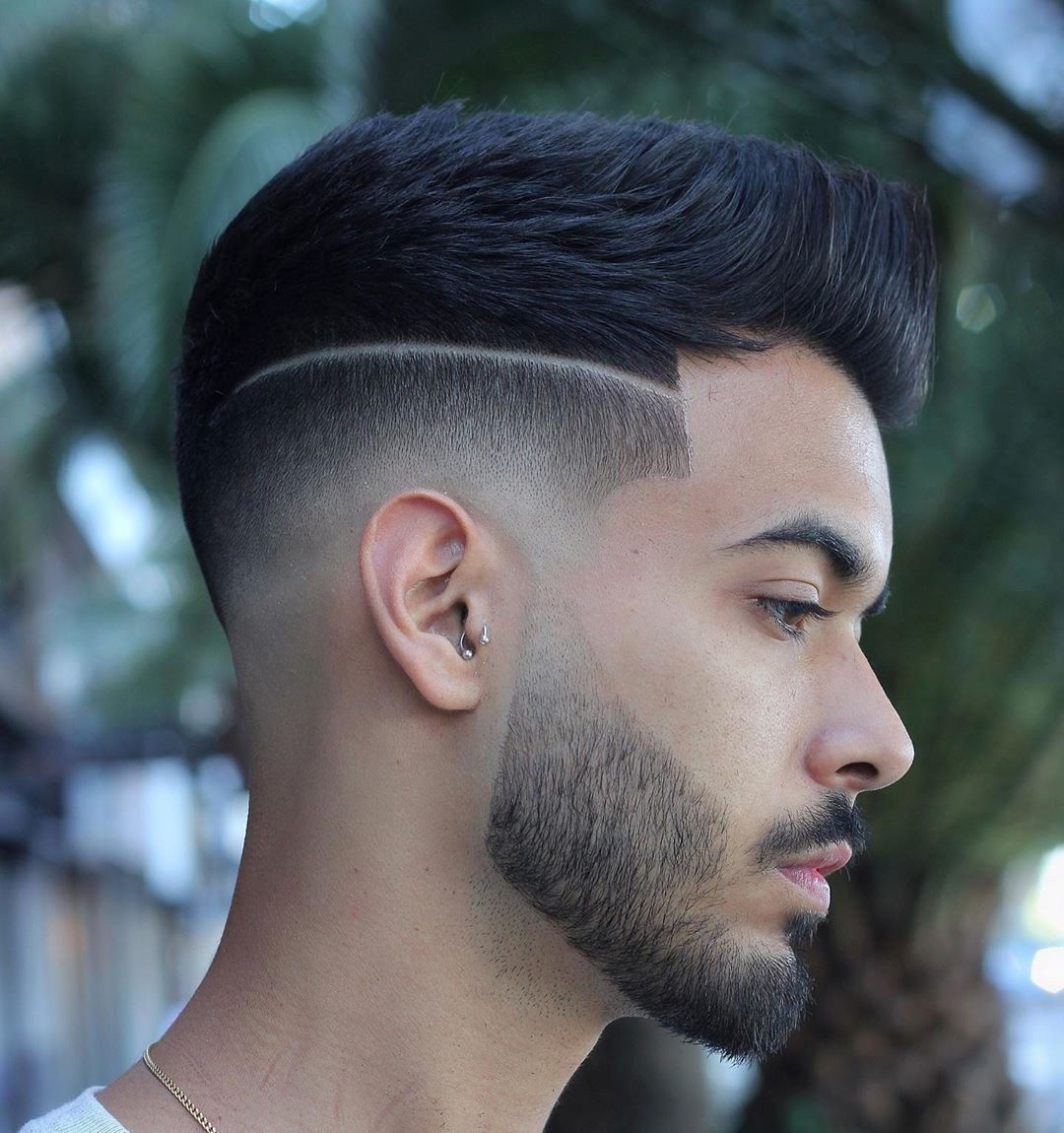 If you want a more traditional undercut haircut, you can try the crew cut haircut with a clean face with short square edges and short layers. This haircut is also ideal for men who have short and thick hair because the low and straight edges can create a dramatic look. Brushed up disconnected undercut haircut is one more option to consider.
Disconnected Undercut Haircut with Long Fringe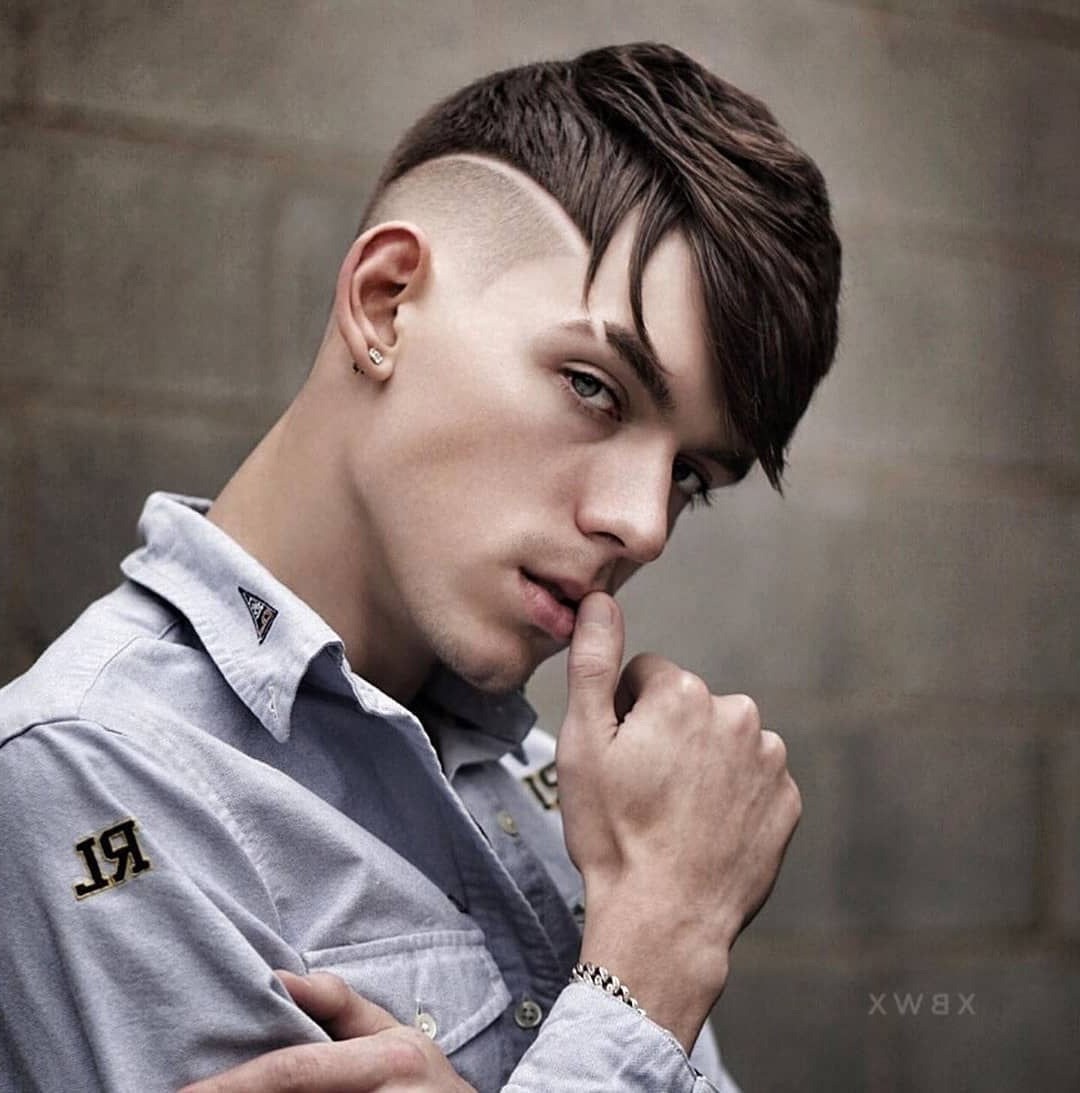 Pompadour undercut haircut can also create a unique look if you can achieve the proper texture. It is also one of the best hairstyles for men who have long hair because the low and straight edges can create a sleek look. On the other hand, the buzz cut is a shorter haircut that is very formal, especially for men with wavy or curly hair. Disconnected undercut haircut with long fringe is vice versa not formal at all but it looks very stylish and is worth trying during the vacation.
Brushed up and Back Disconnected Undercut with Design Line and Fade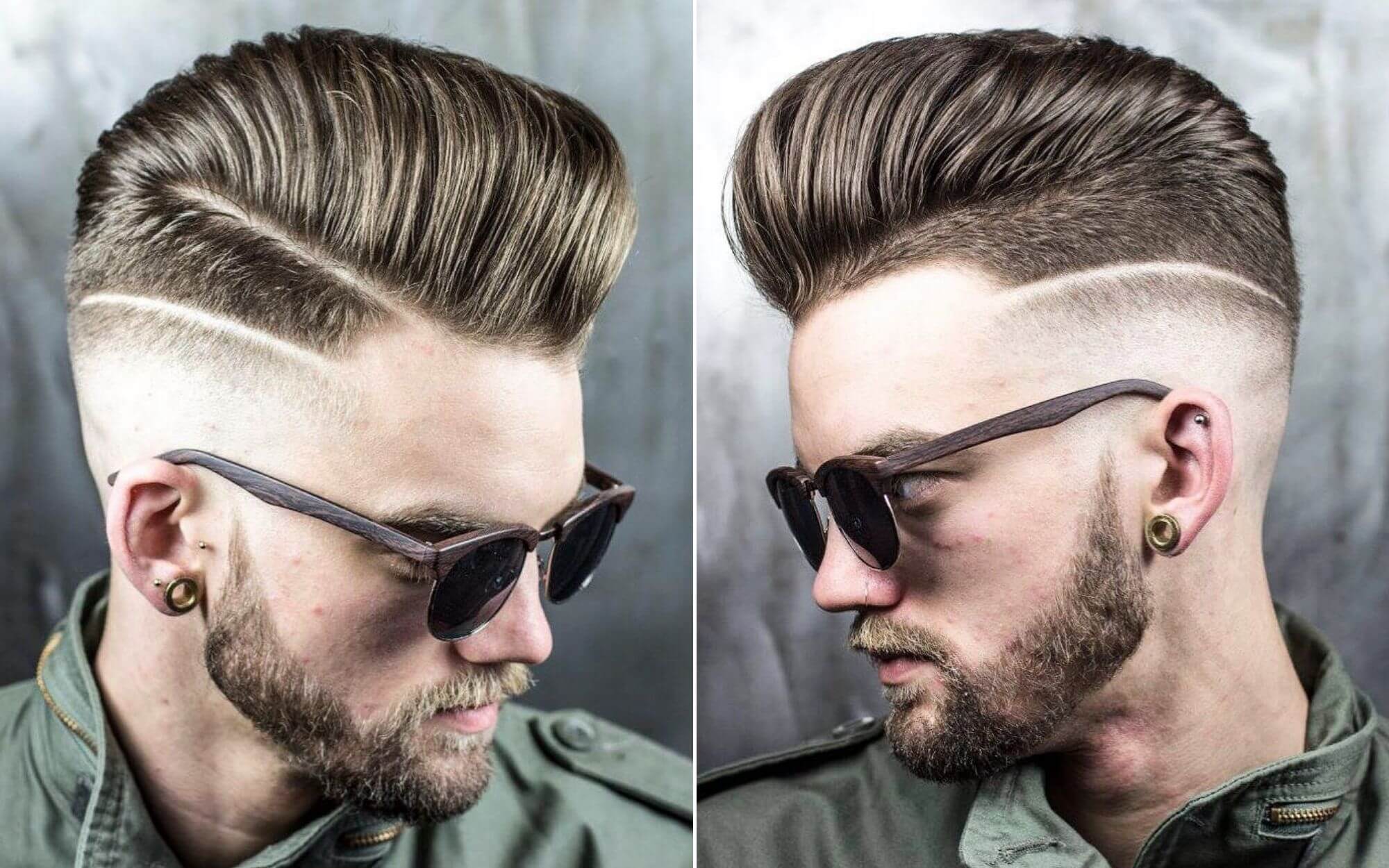 Short haircuts are also popular with undercut haircuts because they come with some straight edges and horizontal slices to give a shaved look. The buzz cut is also known as the classic undercut hairstyle because it provides a slicked-back look, and it also comes with some vertical and horizontal cuts to give a slicked-back look. The European cut is also one of the short haircuts that are considered classic, and it comes with straight edges and horizontal slices to give a very classic, elegant look. Brushed up and back disconnected undercut with design line and fade is one of the most elegant variations.
Low Skin Fade Undercut Haircut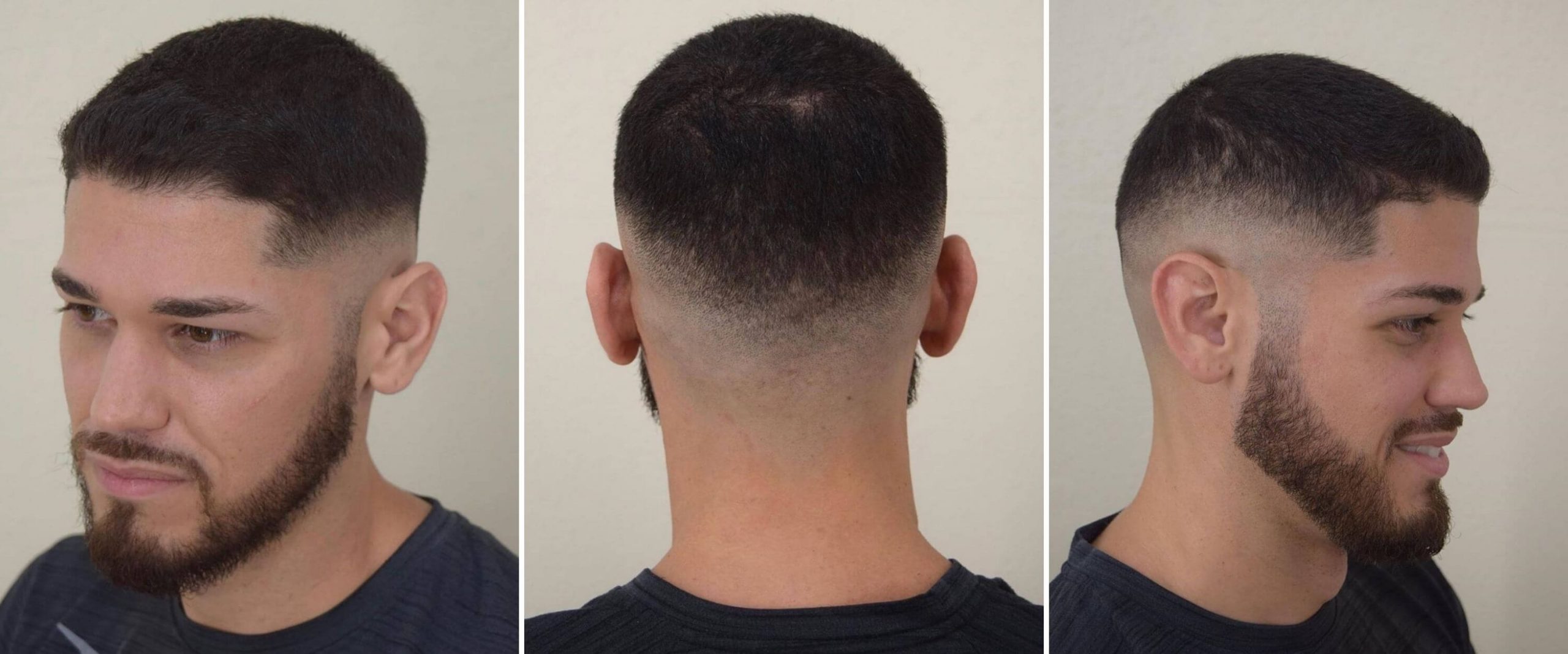 The low skin fade undercut haircut is not just comfortable and safe for the hair; it can also give you a trendy and edgy look that can give you an edge over the other males in the neighborhood.
Layered Undercut Haircut with Long Straight Fringe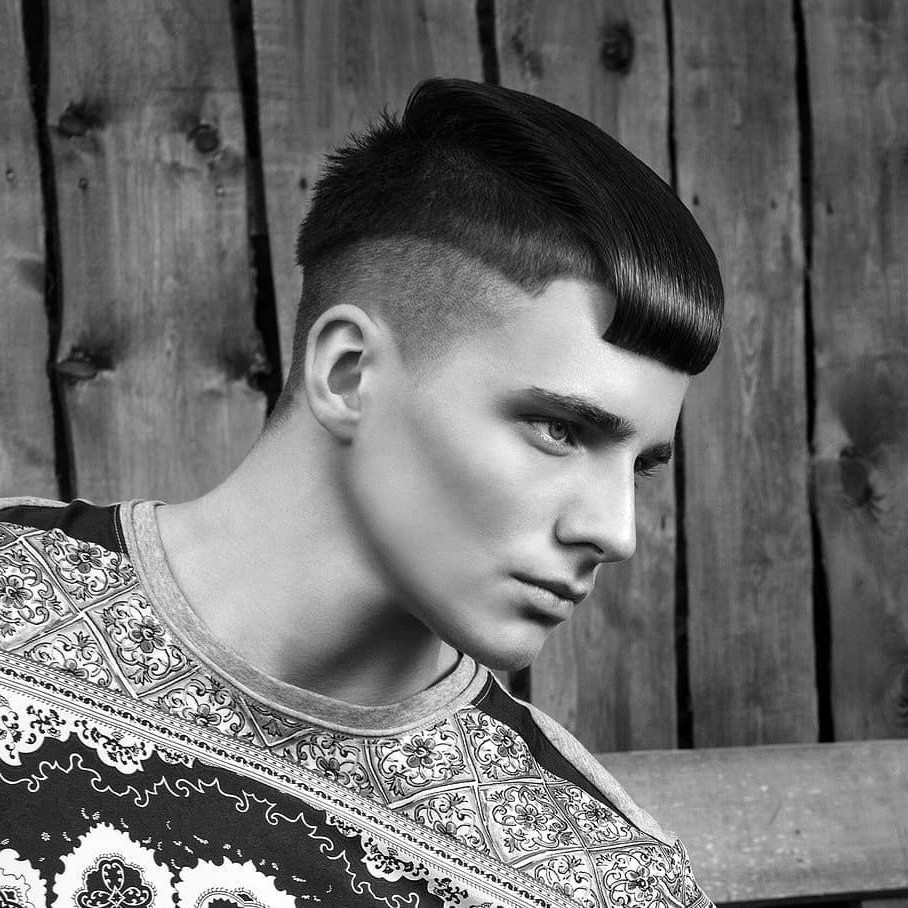 Next time you go to the barbershop, you can try one of the popular hairstyles for men today, and you will see how easy it is for you to get a great haircut. Layered undercut haircut with long straight fringe is the style you should definitely try.
Most Popular Beard Styles for Men
19 Undercut Haircuts with Beards
Long Wavy Hair with Undercut and Beard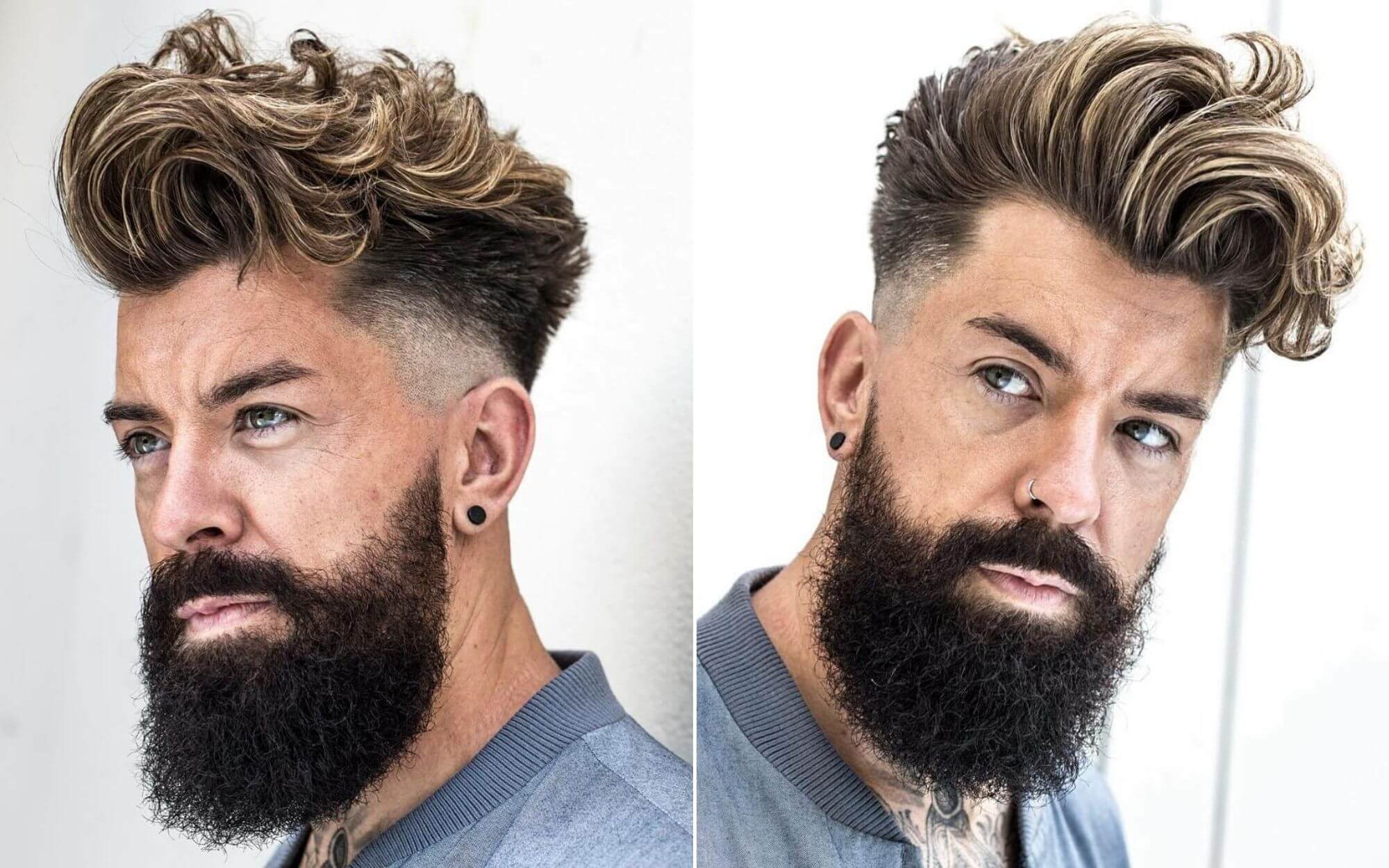 There are so many beard styles that it can be challenging to make up your mind. One thing is for sure; there are no rules when it comes to beard styles. One of the more popular beard styles for men is an undercut with a beard. You must have seen the long wavy hair with undercut and beard on men of different ages.
Caesar Undercut Haircut with Full Beard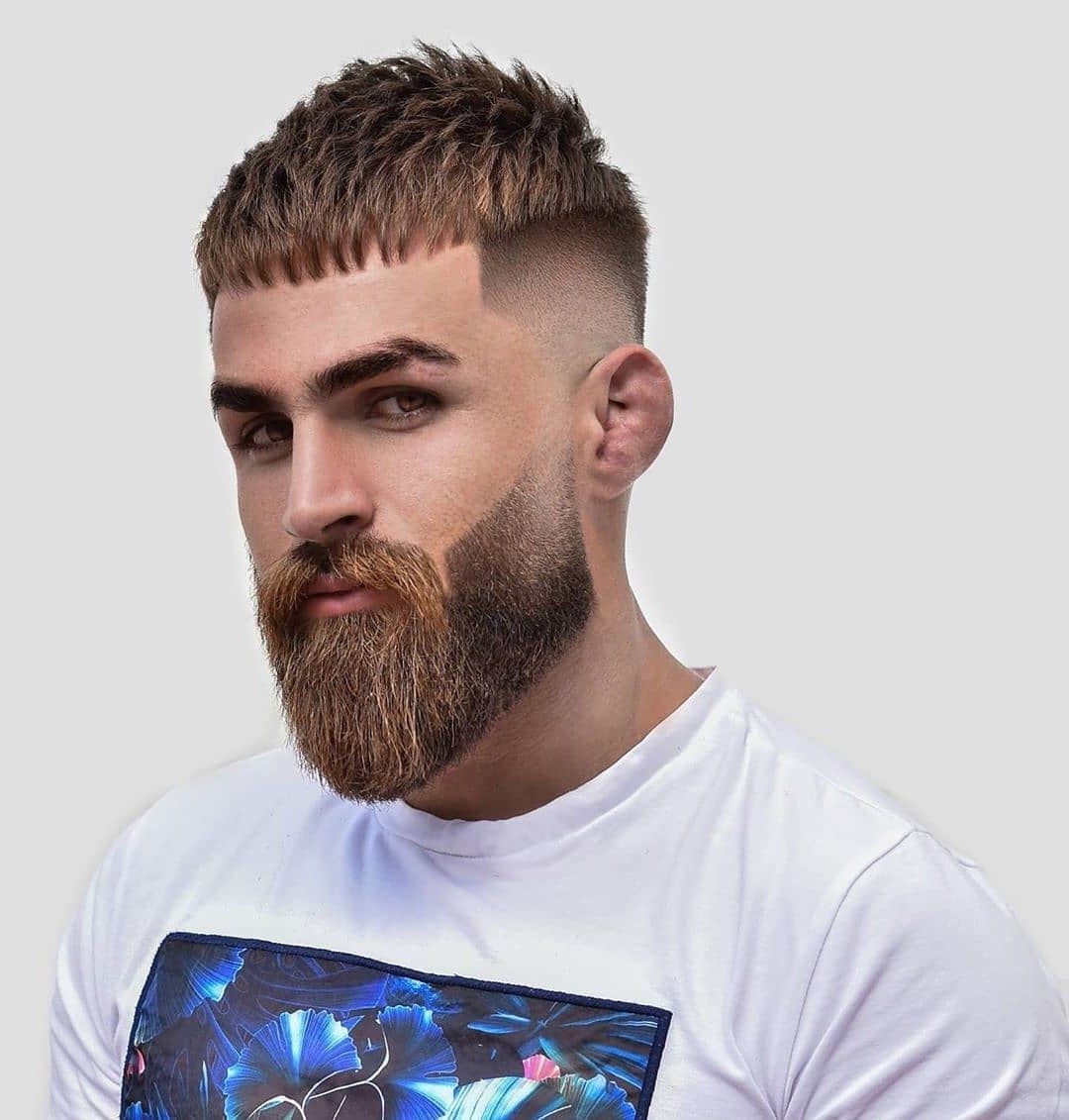 You mustn't have a full beard in order to style an undercut with a beard until it's the popular Caesar undercut haircut with a full beard. All you need is a trim beard, or a mustache and a beard.
Side Part + Tapered Sides + Beard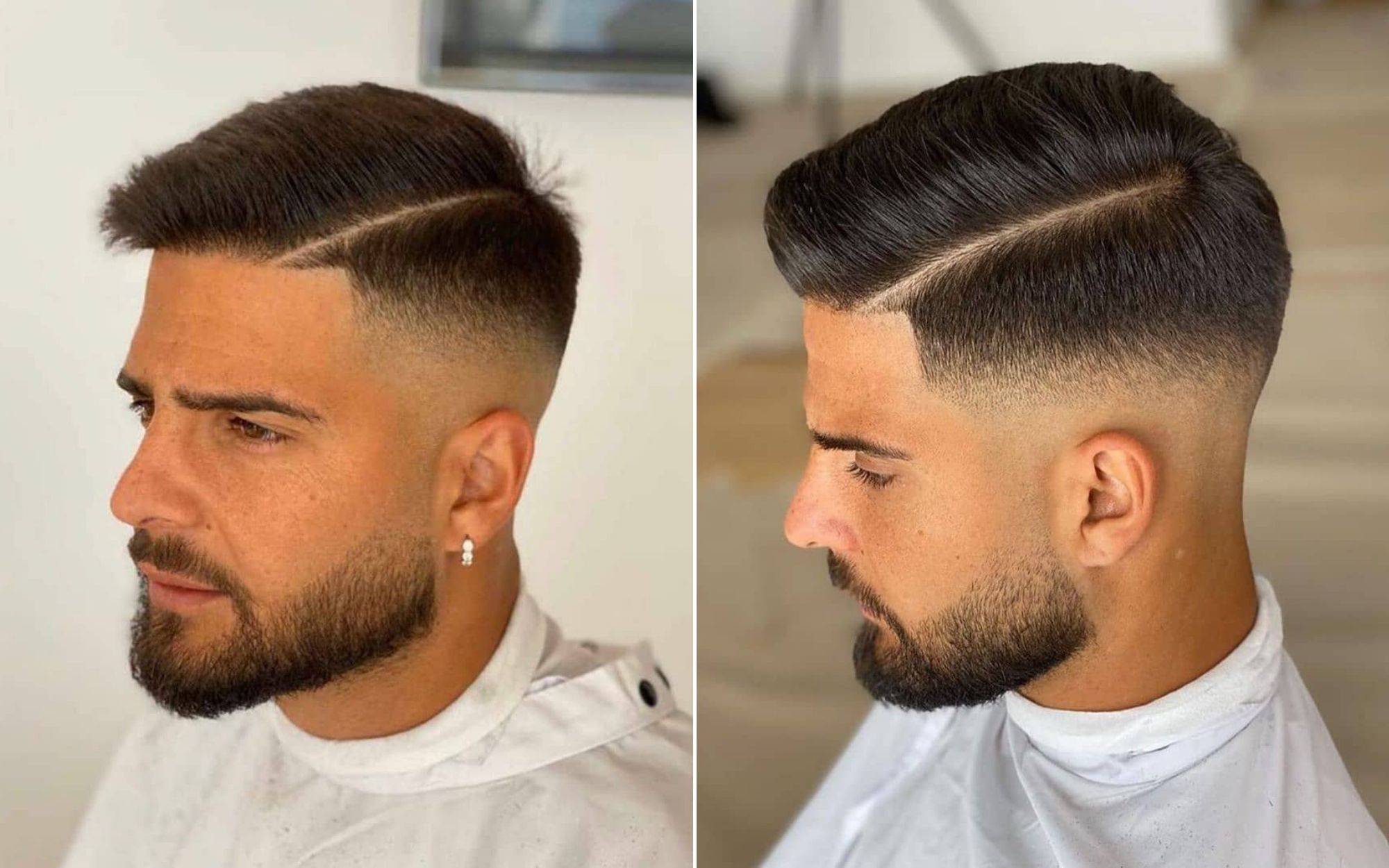 Men have been doing this undercut for years, but now men are starting to cut off the beard just as much as they took the hair off the top. Side part with the tapered sides and a beard is one of the most stylish options to choose.
Spiky Undercut Haircut with Fade and Full Beard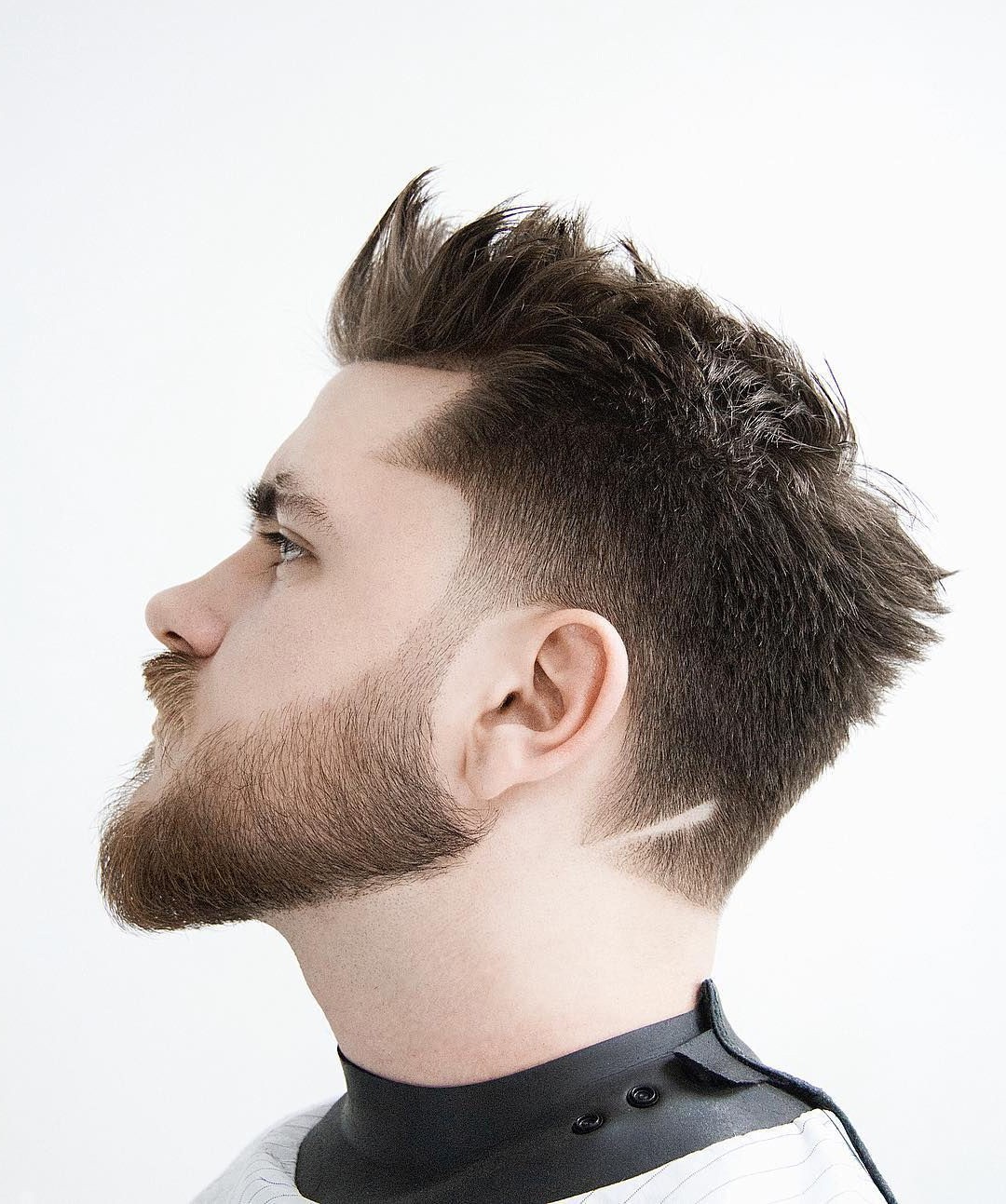 The first thing you will want to do when you have a new haircut is to ask yourself what style fits your personality best. For example, you may like a spiky undercut haircut with fade and a full beard on pics but you understand that it won't suit you personally.
Long Side Swept Undercut with High Fade and Beard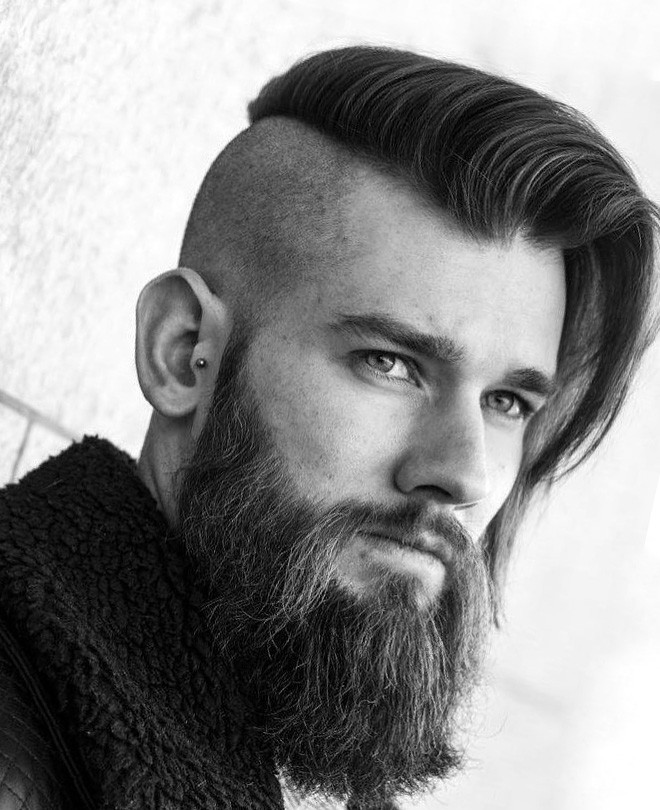 One good example of an undercut with a beard is going for a two tip cut. This gives you a more defined beard without being too long or too short. If you have a beard, you can try an undercut with a beard. You can also try a long side-swept undercut with high fade and a beard if you are a little more adventurous and wish to try a different haircut. The bottom line is that you should have fun with the style that suits you best.
Low Key Faux with High Fade and Gray Beard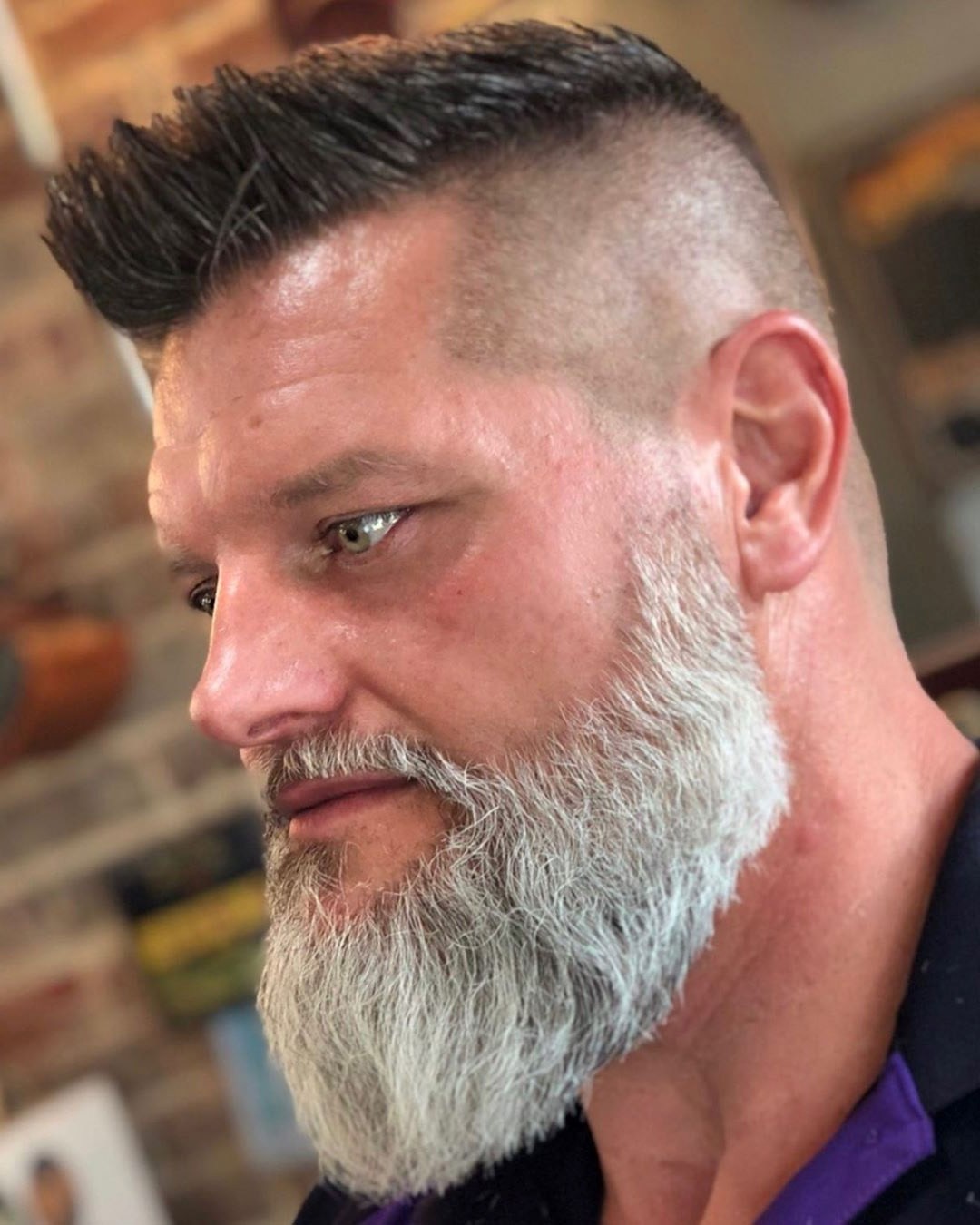 You have to look at the pictures of men with a beard, and you will see that they do not shave their facial hair, and their facial hair is covered up by a big beard. With that type of hairstyle, you can even get an undercut haircut with a beard. Consider choosing a low key faux with high fade and a gray beard. It'll suit most men.
---
---
Undercut haircut is an excellent cut because it works with both long and short hair. If you have a beard, then it will be a beard undercut, but it is a style that can work with any kind of facial hair. Even guys with long hair can get this hairstyle, but the haircut itself does not work well with long hair.
Side Swept Undercut Haircut with Beard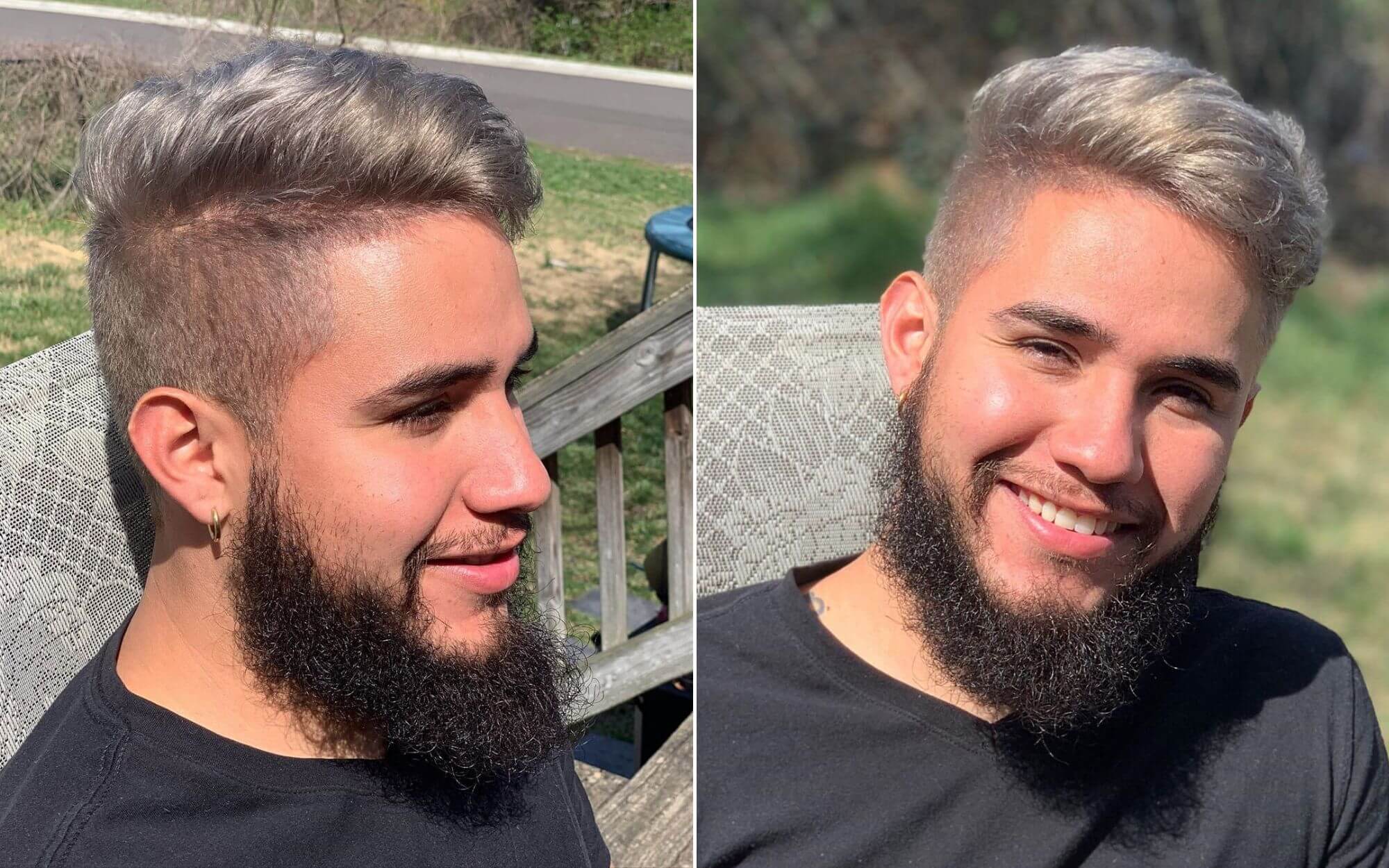 The undercut haircut with a beard you can wear all year round, for instance, looks good with all kinds of hairstyles in the summer. Side-swept undercut haircut with a beard will look great on you all year round.
Curly Undercut Haircut with low Fade and Balbo Beard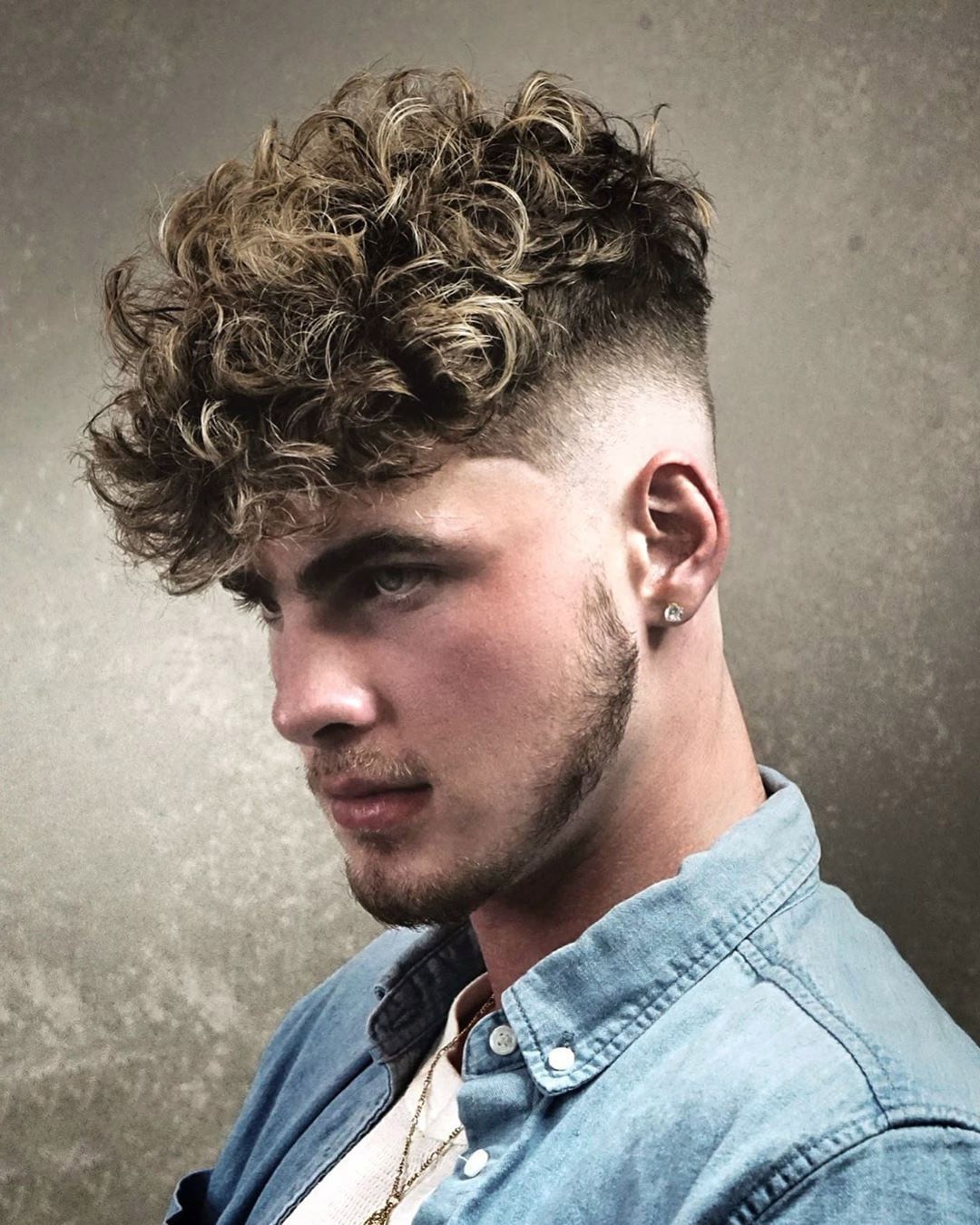 During the spring, the hair is short and, therefore, tends to be easily styled. In the winter, a beard undercut is the best cut for men who do not want to lose hair. Curly undercut haircut with low fade and a Balbo beard is one of the most popular styles for summer 2021.
Long Brush Back Undercut Haircut with Low Fade and Full Beard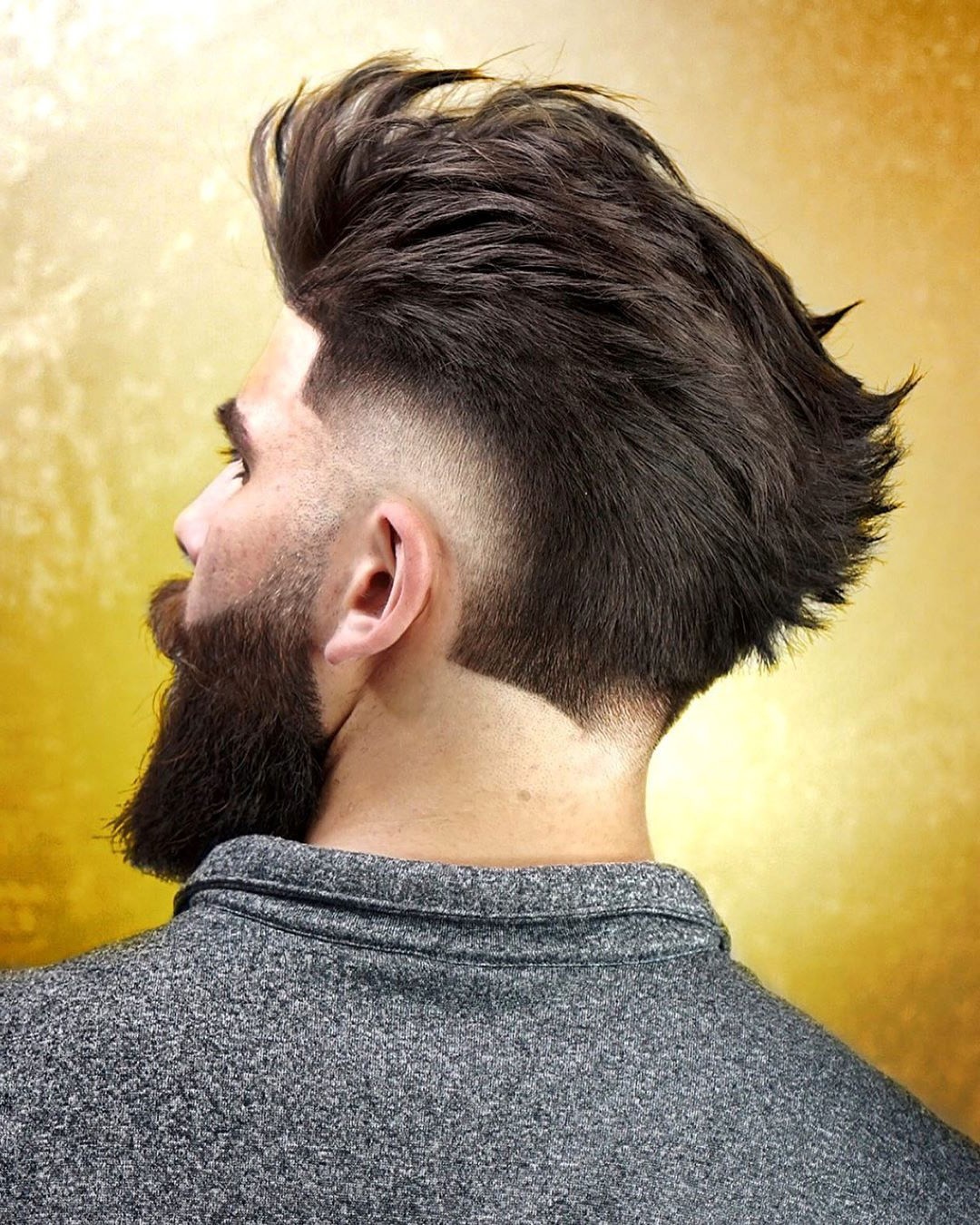 There are many beard styles that fit both young guys and older men. Long brush back undercut haircut with low fade and full beard will suit older men who follow trends and want to look stylish wherever they go.
Cool Undercut Haircut Ideas for Young Boys
21 Undercut Haircuts for Boys
Pomp Undercut Haircut for Boys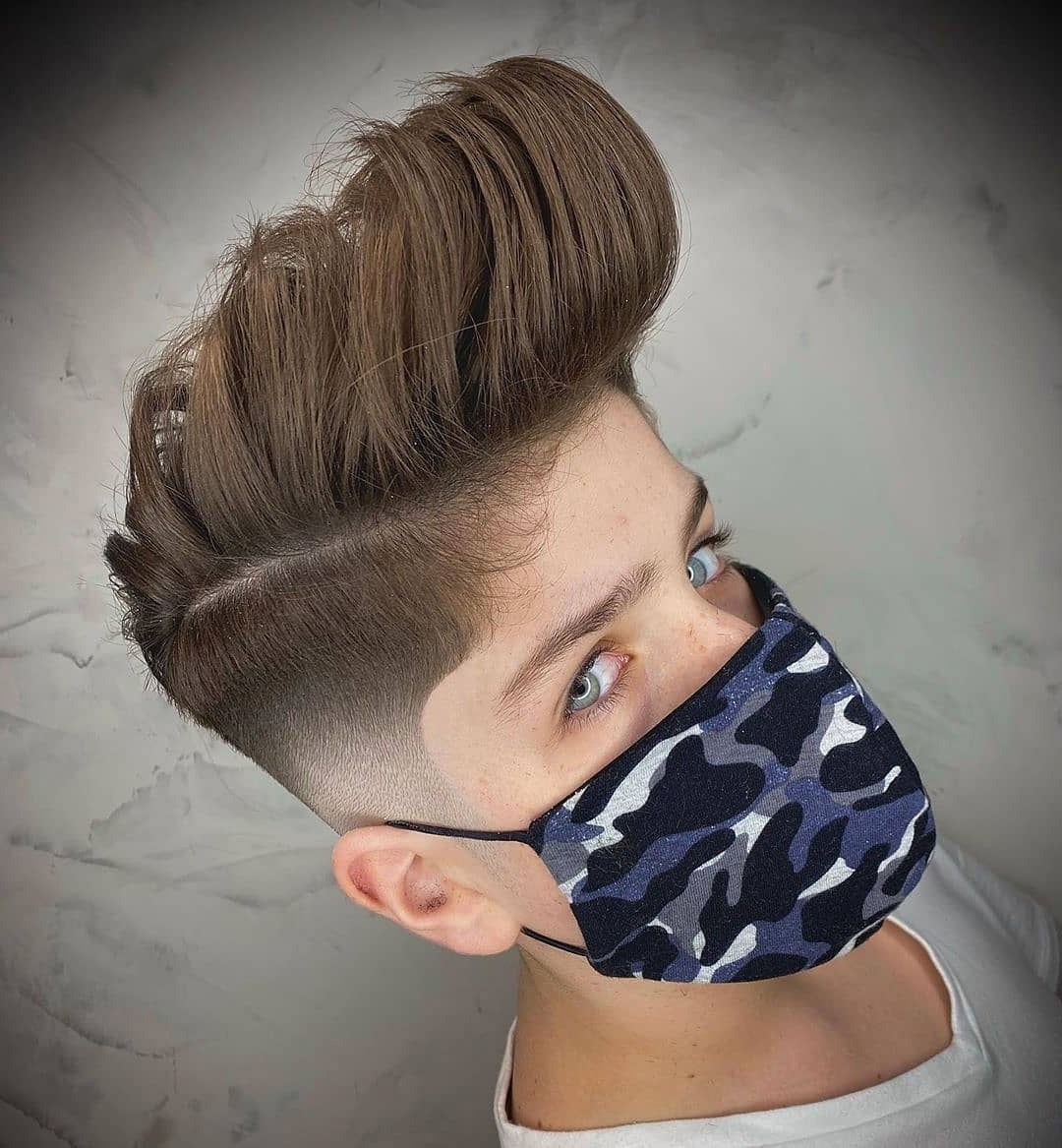 Most of the haircuts for boys are the same, and if you were to choose a new hairstyle each time, it would take you some time. You will get tired of this, so in order to cut down on the stress, get to know some haircuts for boys that are popular these days. The first is the pomp undercut haircut for boys. It is perfect for anyone who wants to retain a certain amount of hairstyle that he has. This type of haircut has its good and bad points.
Messy Undercut Haircut with Skin Fade for Boys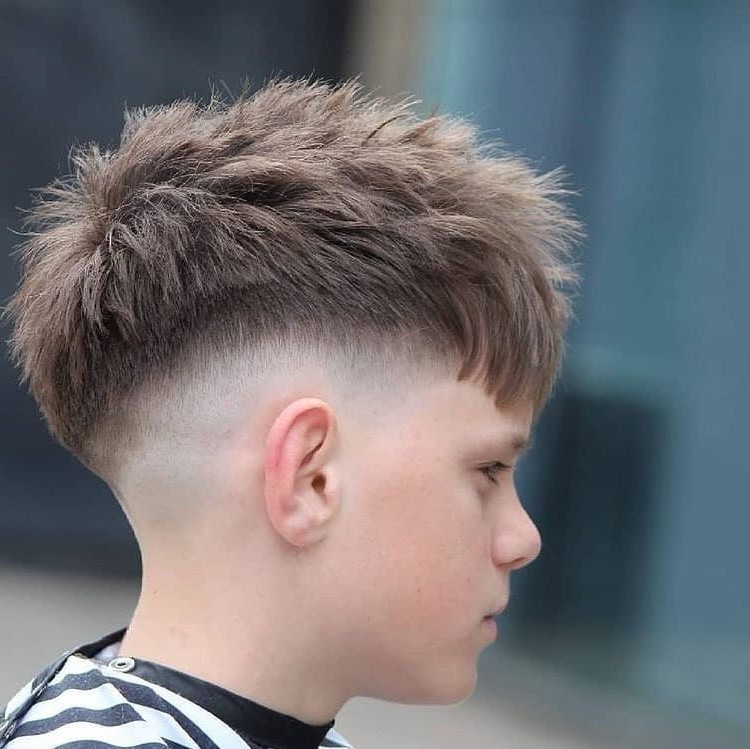 On the one hand, the undercut haircut for boys provides you a great look, but it will take you ages to maintain it as well as you may not be able to keep up with all the care needed to keep it looking good. The same is about a messy undercut haircut with skin fade for boys.
Cropped Cut with Fade Haircut for Boys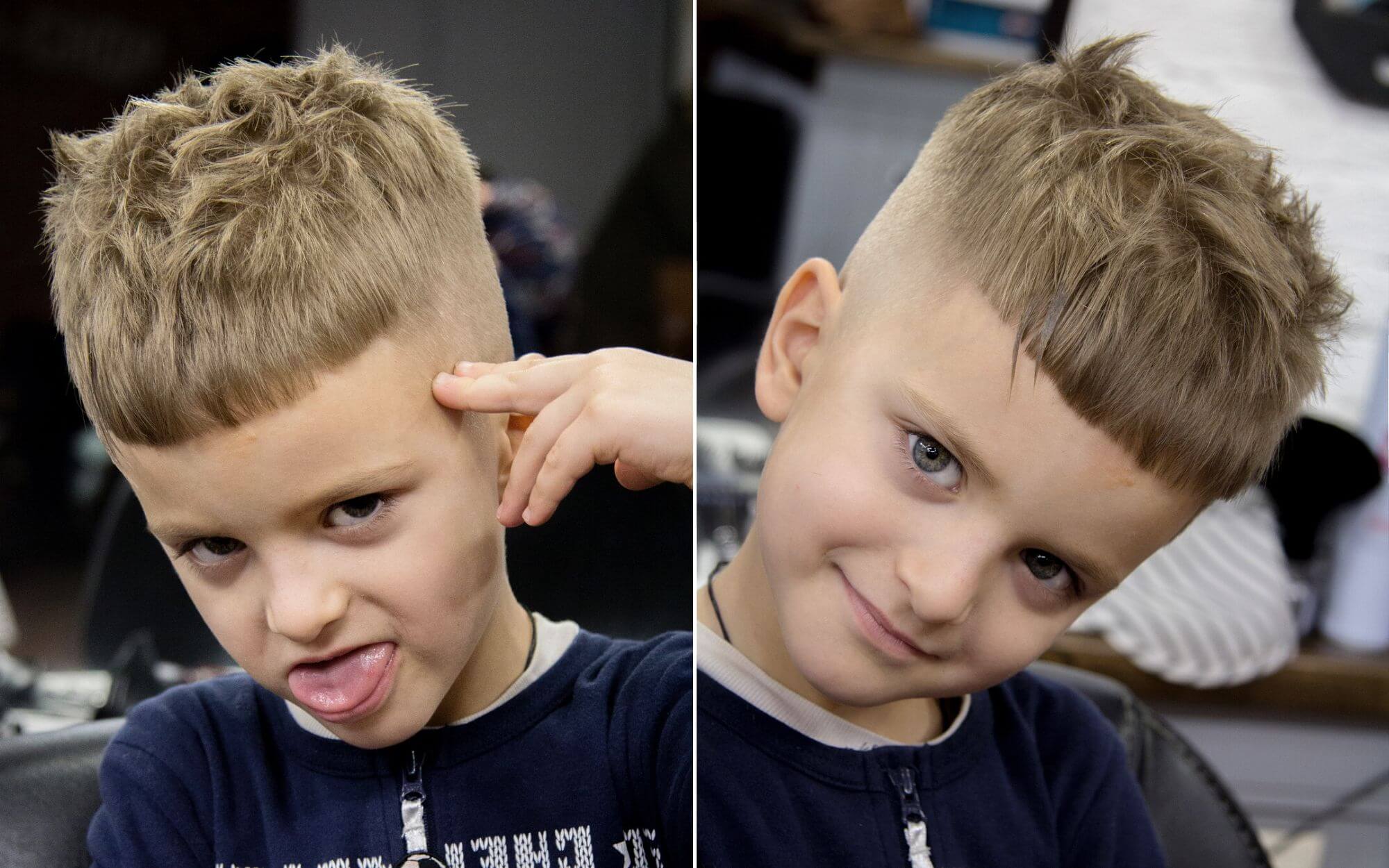 Another thing that people really like about this type of haircut for boys is that it is quite low maintenance. You should try and keep this sort of undercut haircut for boys because you can always go back to it if you feel that it is a bit too short. The second one is the buzz or triangular haircut, which is the latest craze among young men. You will surely love cropped cut with fade haircut for boys as it has its unique way of making a guy look handsome and strong.
Faux Hawk Fade Design for Boys with Eye Patch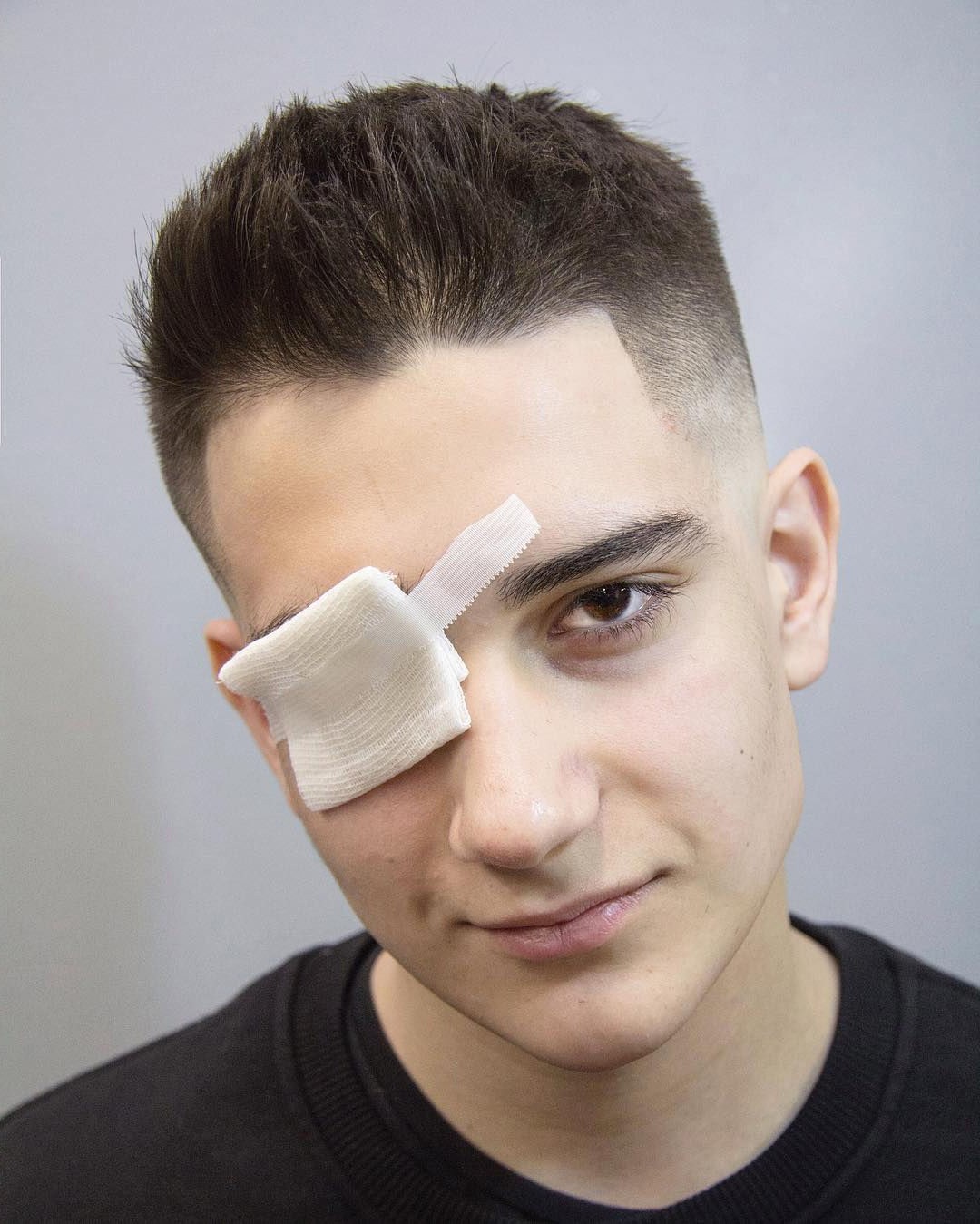 The only thing that you should remember when choosing this is that you should wear it without a top or a hat when you are out of doors. Faux hawk fade design for boys with eye patch is one of the most extravagant variations brave guys should try.
Messy Undercut Haircut with Line for Boys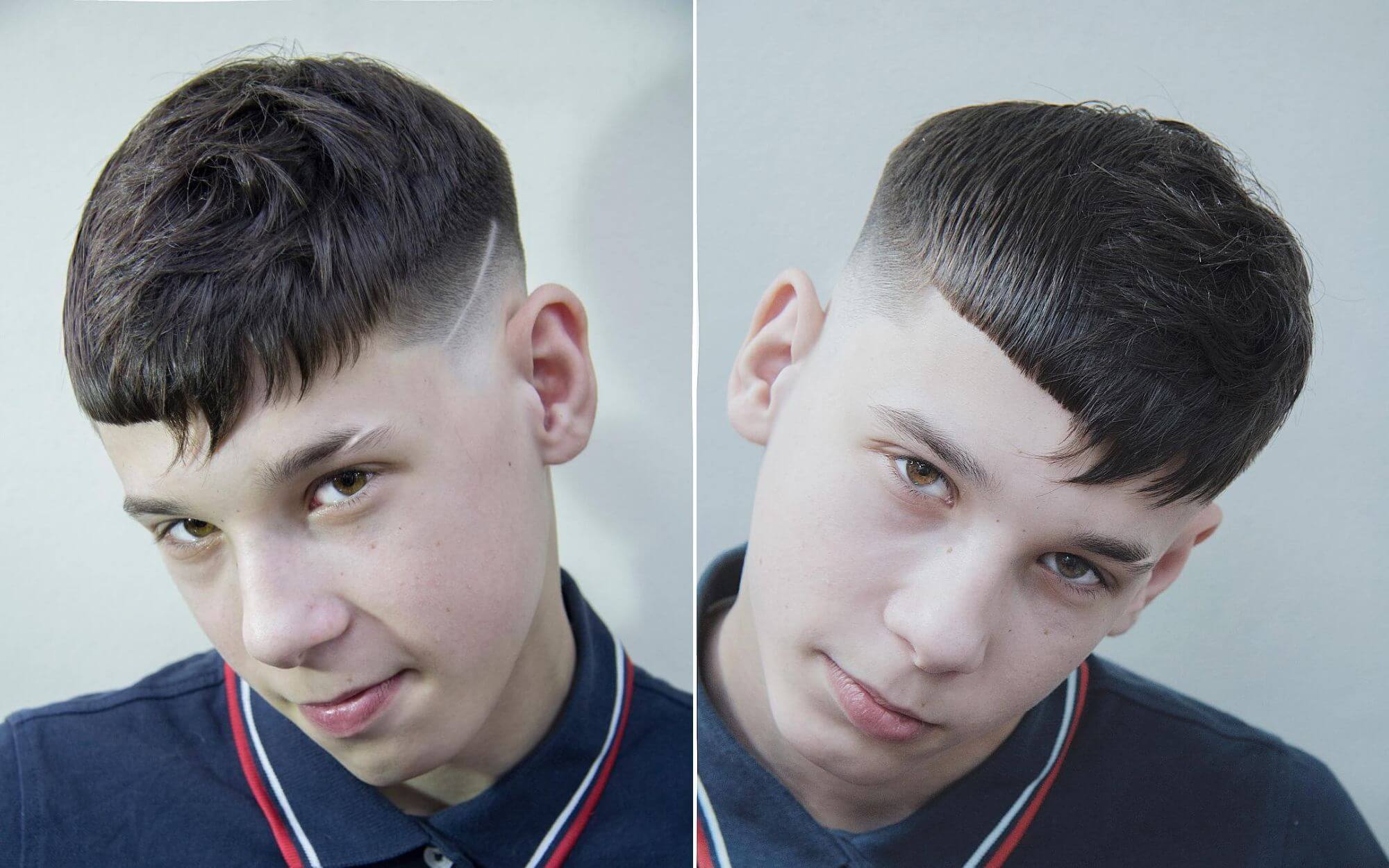 The last one is the undercut hairstyles for boys like messy undercut haircut with line for boys. It is excellent for a wide range of hair types.
Messy Disconnected Undercut Haircut for Boys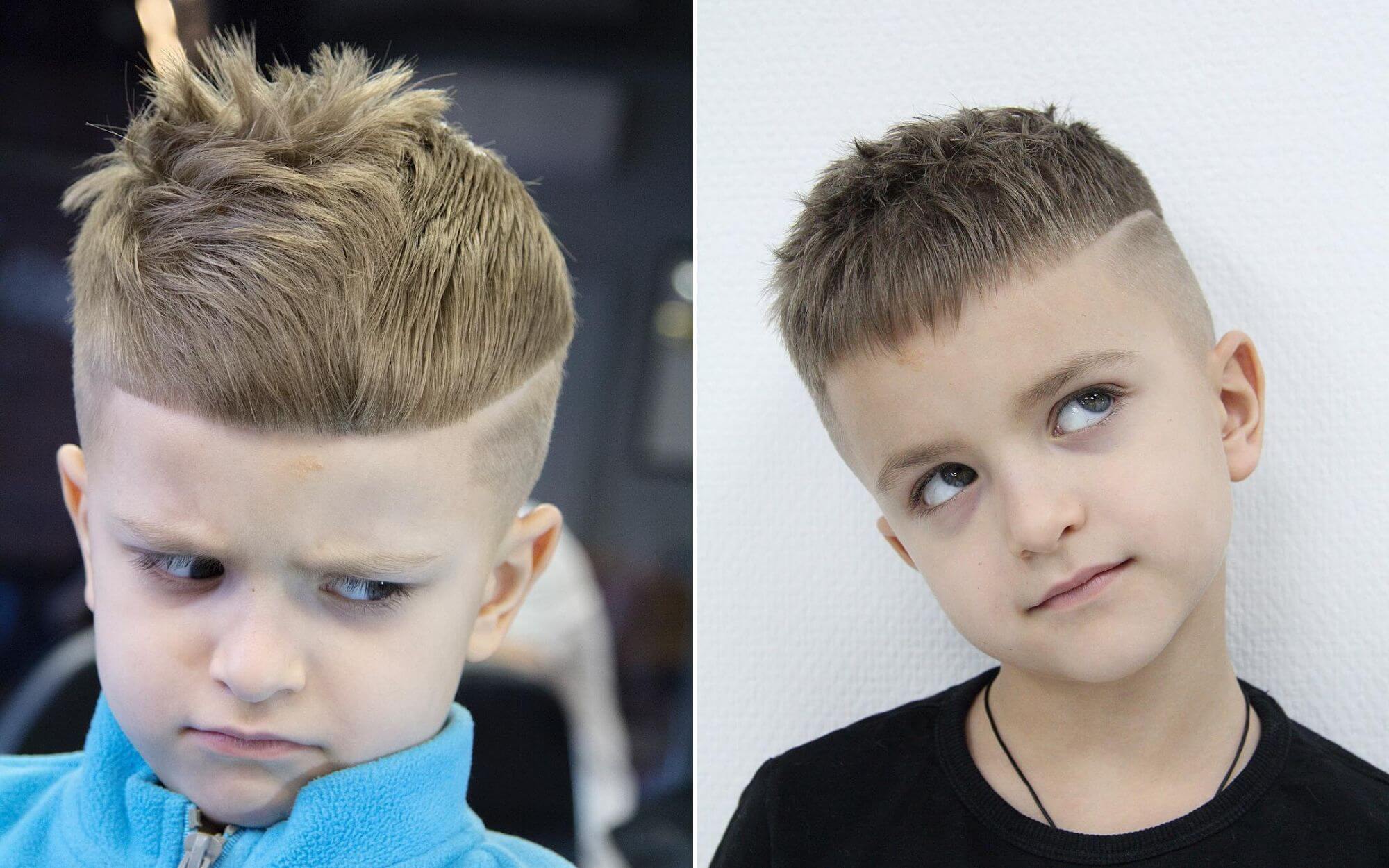 Boys who have a shaggy and messy look to their hair can always opt for the undercut haircuts. Messy disconnected undercut haircut will look wonderful on all boys who like casual style in clothes. This looks really great and will undoubtedly turn heads.
Classic Undercut Haircut for Boys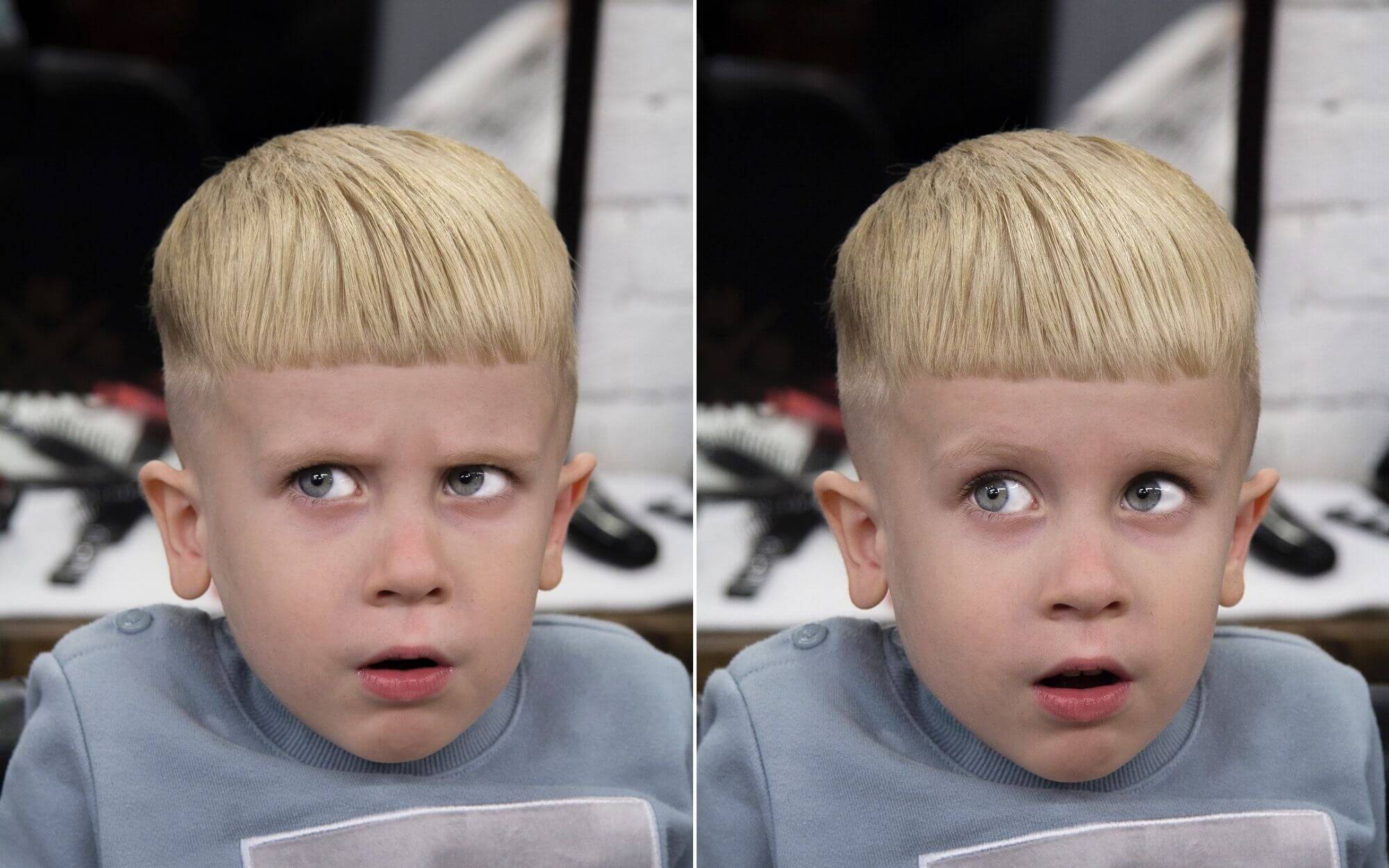 You can also go for the baseball cap with a Pompadour cut, and it is ideal for fashionably conscious people. So, these hairstyles for boys offer you many options. Experiment with the classic undercut haircut for boys by changing certain details and become the most popular boy at school/college.
Fade Undercut Haircut Styles for Those Who Like Experiments
25 Fade Undercut Haircuts
Faded Sides with Faux Hawk and Design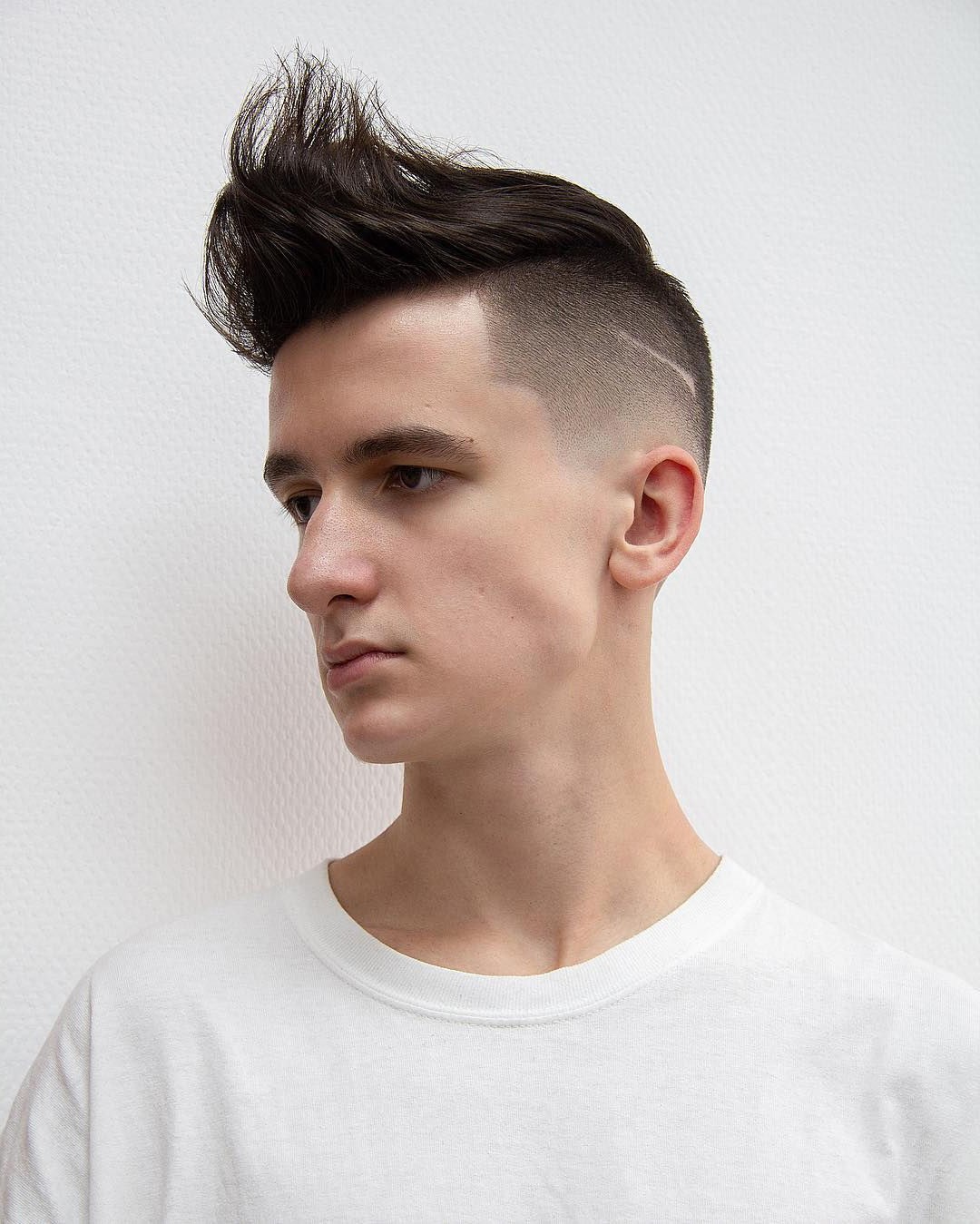 The fade undercut haircut has evolved from the classic hairstyle to the one of its own. Faded sides with faux hawk and design is the undercut, not every guy will choose because it may seem too creative for someone. However, it's impressive and will definitely help to stand out.
Spiked Hair with Medium Skin Fade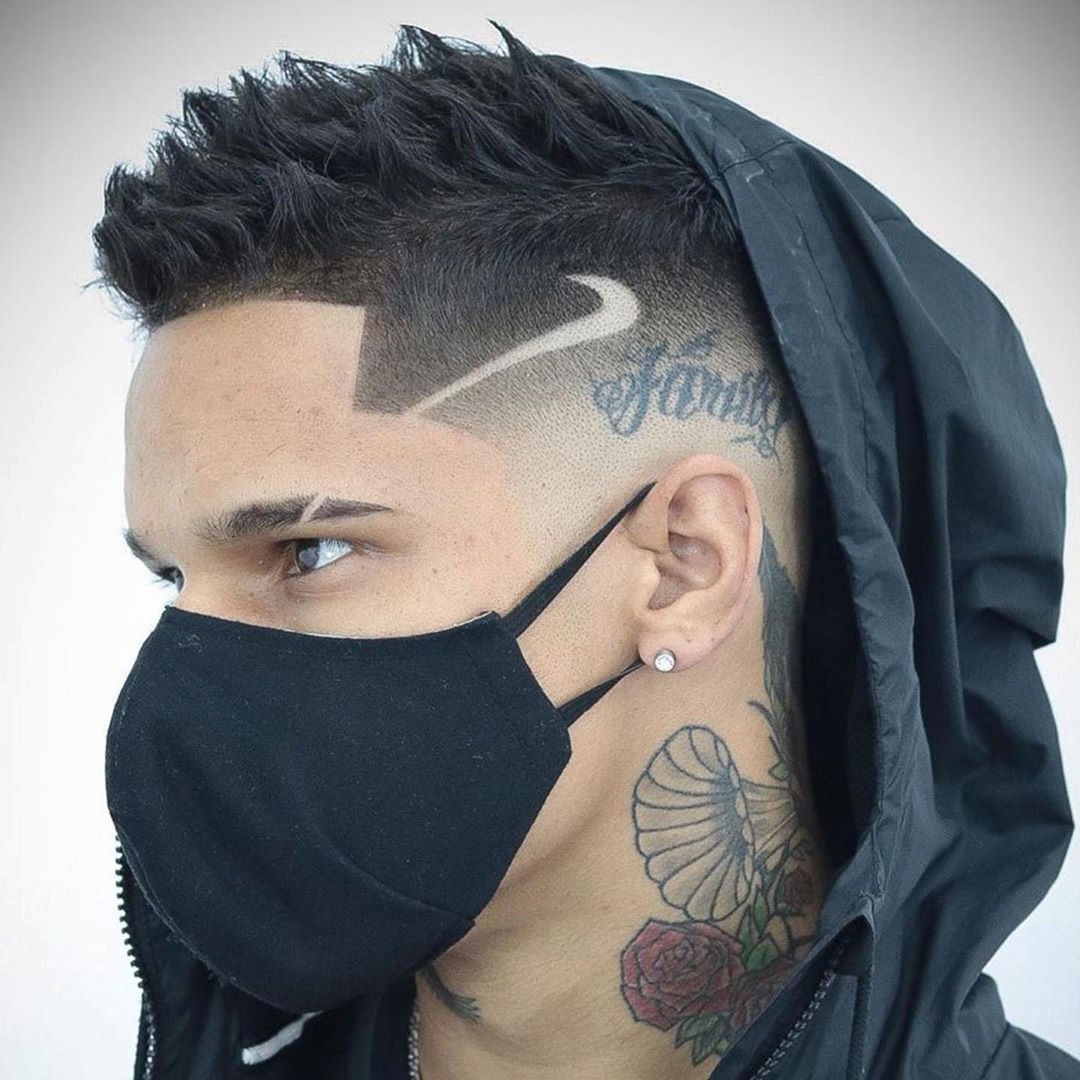 While it was known to be an effortless and basic cut when first introduced, it has evolved into more of a trend. Today's spiked hair with medium skin fade undercut haircut can have just as much amount of curls or spikes as you want, and there are still many variations of this style that look great with more layers of hair for a little extra fun.
French Crop Haircut with Medium Fade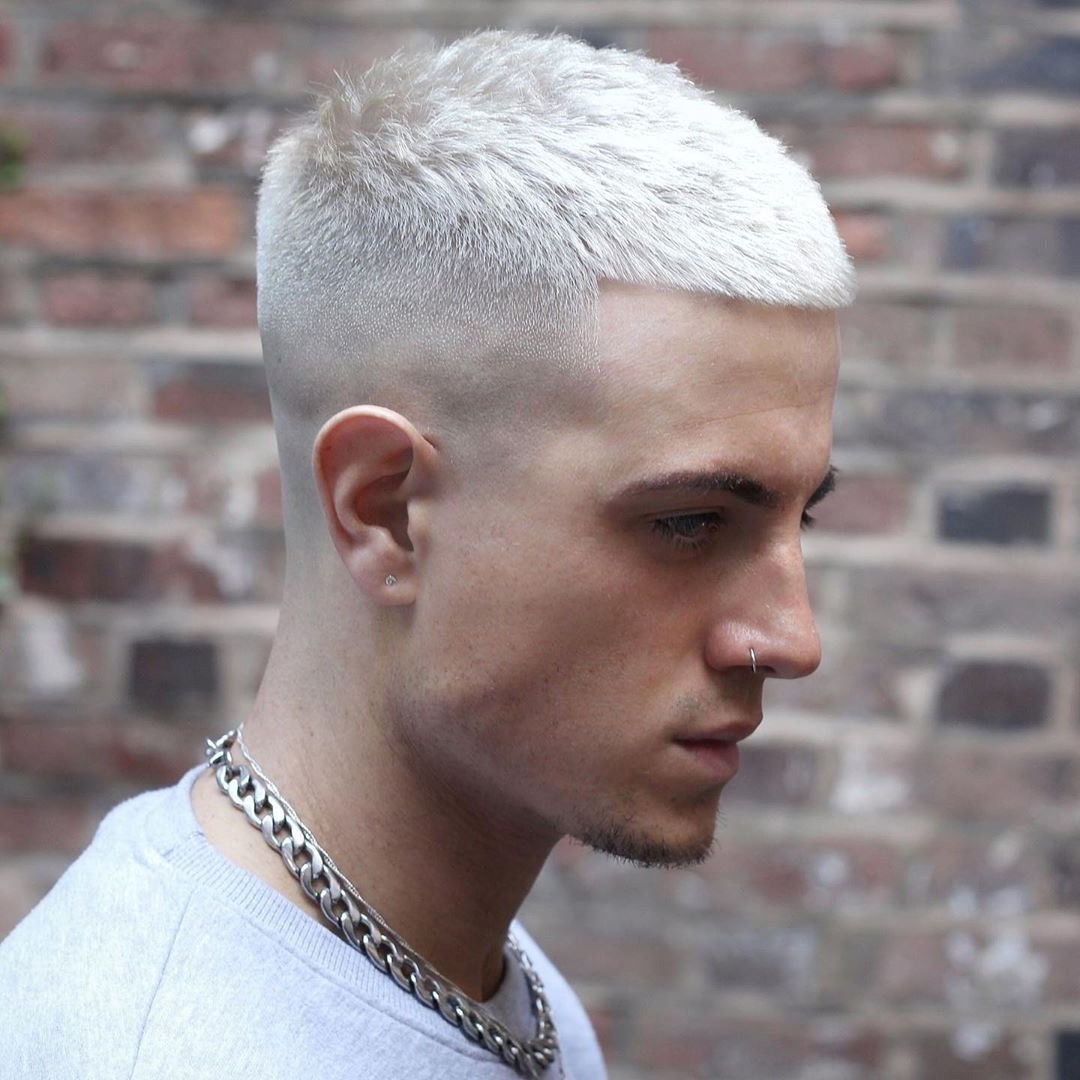 Depending on your head shape, these changes can look great all over the head with more massive layers to the sides and back. French Crop haircut with medium fade is worth trying if you like looking original.
Brushed Back with Low Fade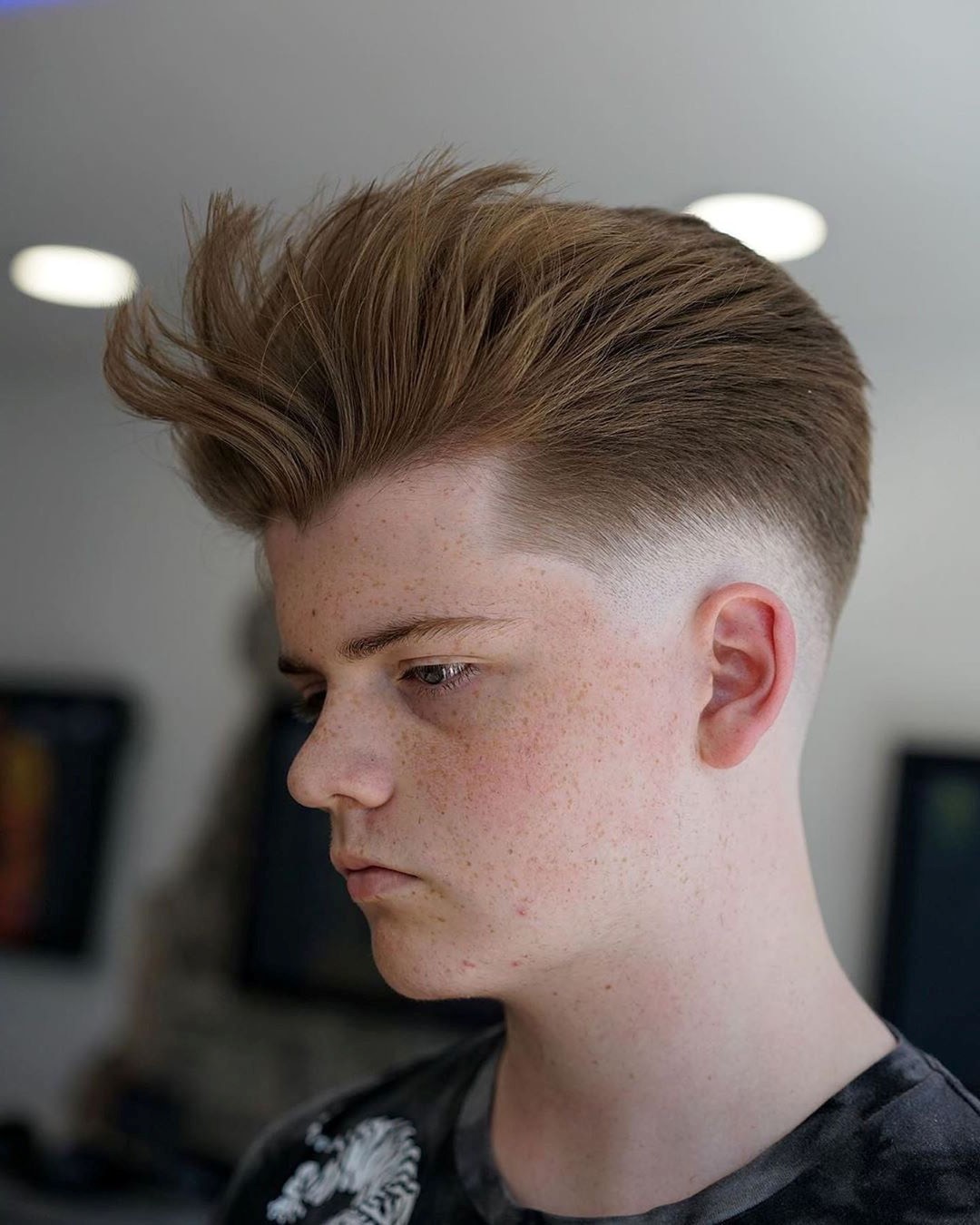 The greatest thing about the brushed back with low fade undercut is that it doesn't need any hair extensions. These look fantastic when worn with a single layer or layers at the front. When you're done, you'll be surprised by how this undercut haircut changes what you already have.
Faux Hawk with Shape Up and Fade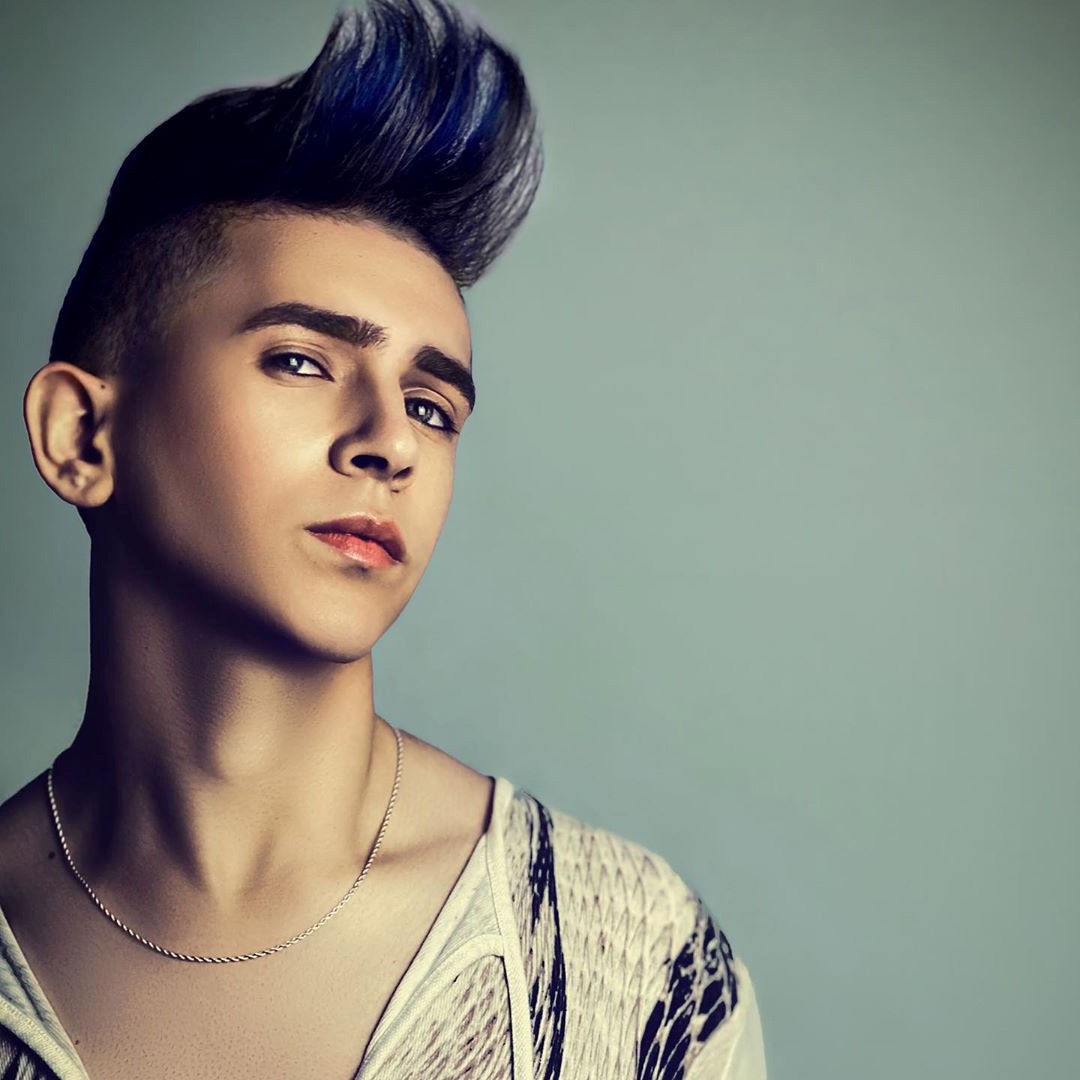 You may go from a simple, sleek hairstyle to one that has a lot of bounce like a faux hawk with shape up and fade.
Wavy Hair Undercut with High Fade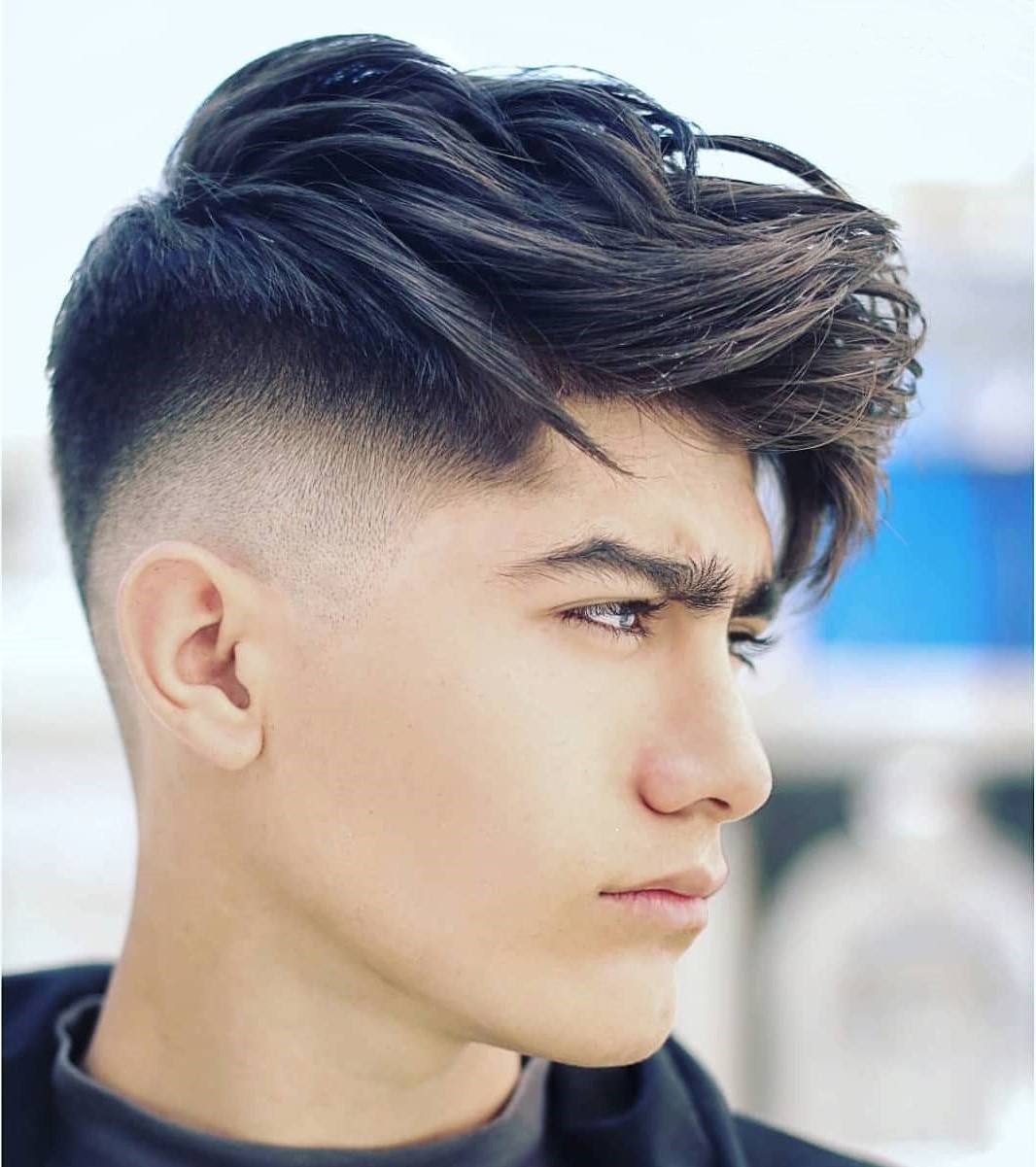 This all depends on how the hair is styled with layers, what type of hair is used, and what shape it is cut in. Since this hairstyle is so new, it isn't one that is widely available. Many salons don't carry wavy hair undercut with high fade, and even if they do, they may not have it in stock for too long.
Disconnected Undercut Haircut with Skin Fade and Full Beard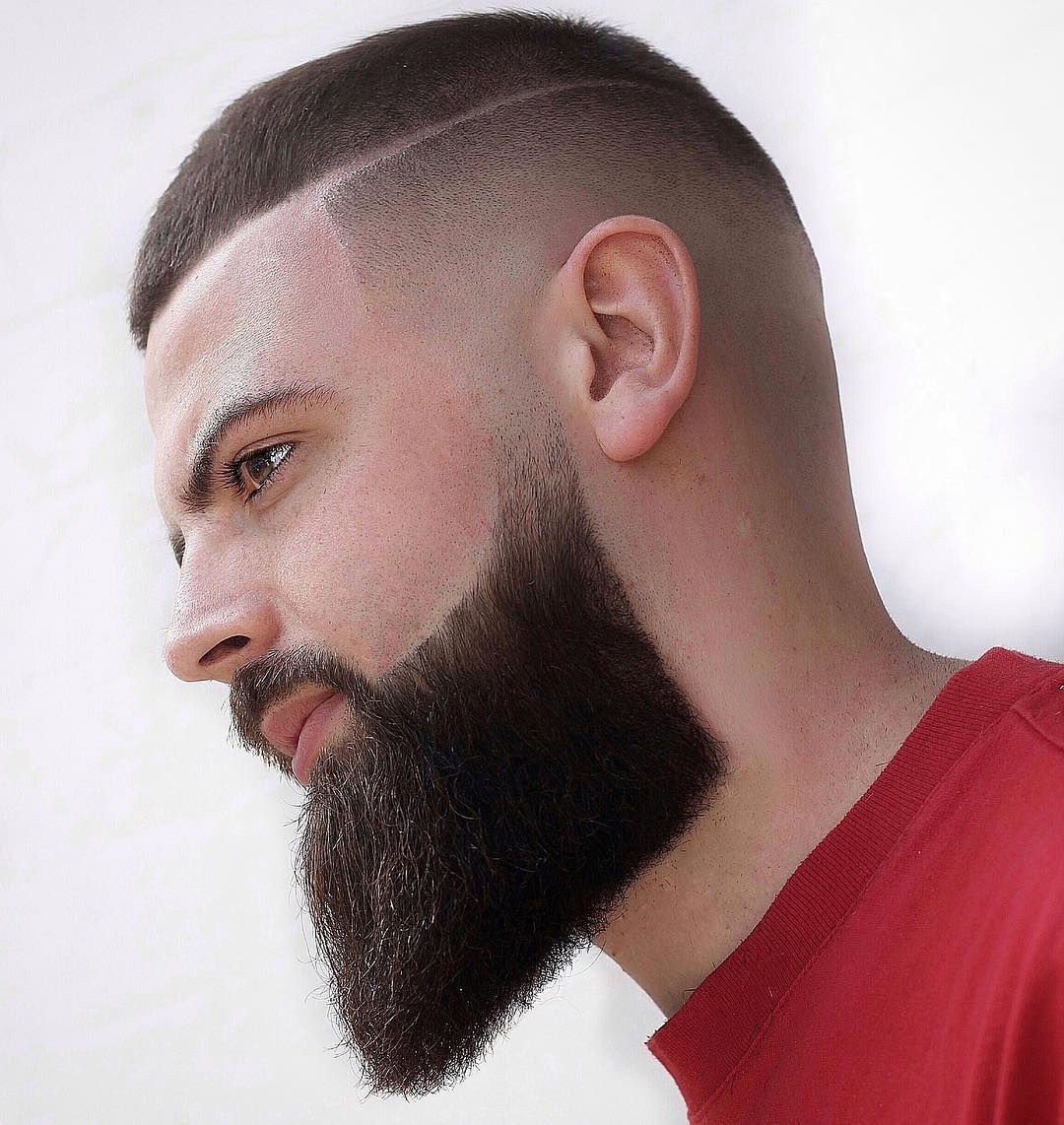 Most people can't afford to have a barber visit their homes to get it cut for them. There are other ways to find the fade undercut, though. You can always check a place online or visit a salon and ask if they have the disconnected undercut haircut with skin fade and a full beard style. If they don't, it could mean that you will have to be in an appointment and wait a long time for it.
Create a Messy Undercut Haircut to Emphasize Your Personality
17 Messy Undercut Haircuts
Spiked and Messy Undercut Design with Skin Fade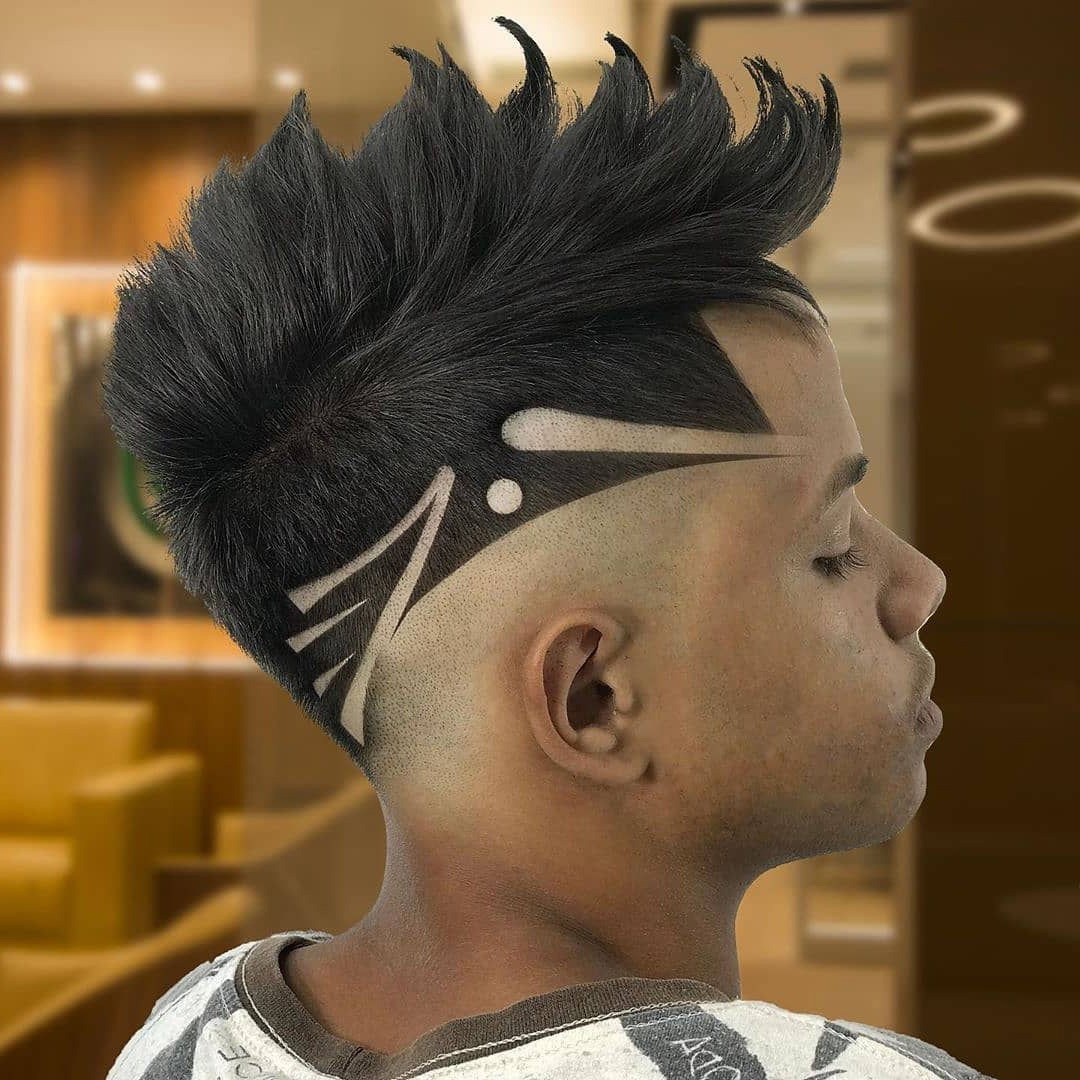 If you are a man and you do not have an exciting and unique hairstyle for your appearance, then you should consider getting a spiked and messy undercut design with skin fade for men. As the name suggests, the messy cut is characterized by filthy hair. This can be in the form of thickening, uneven, or very thin hair.
Messy Crop Haircut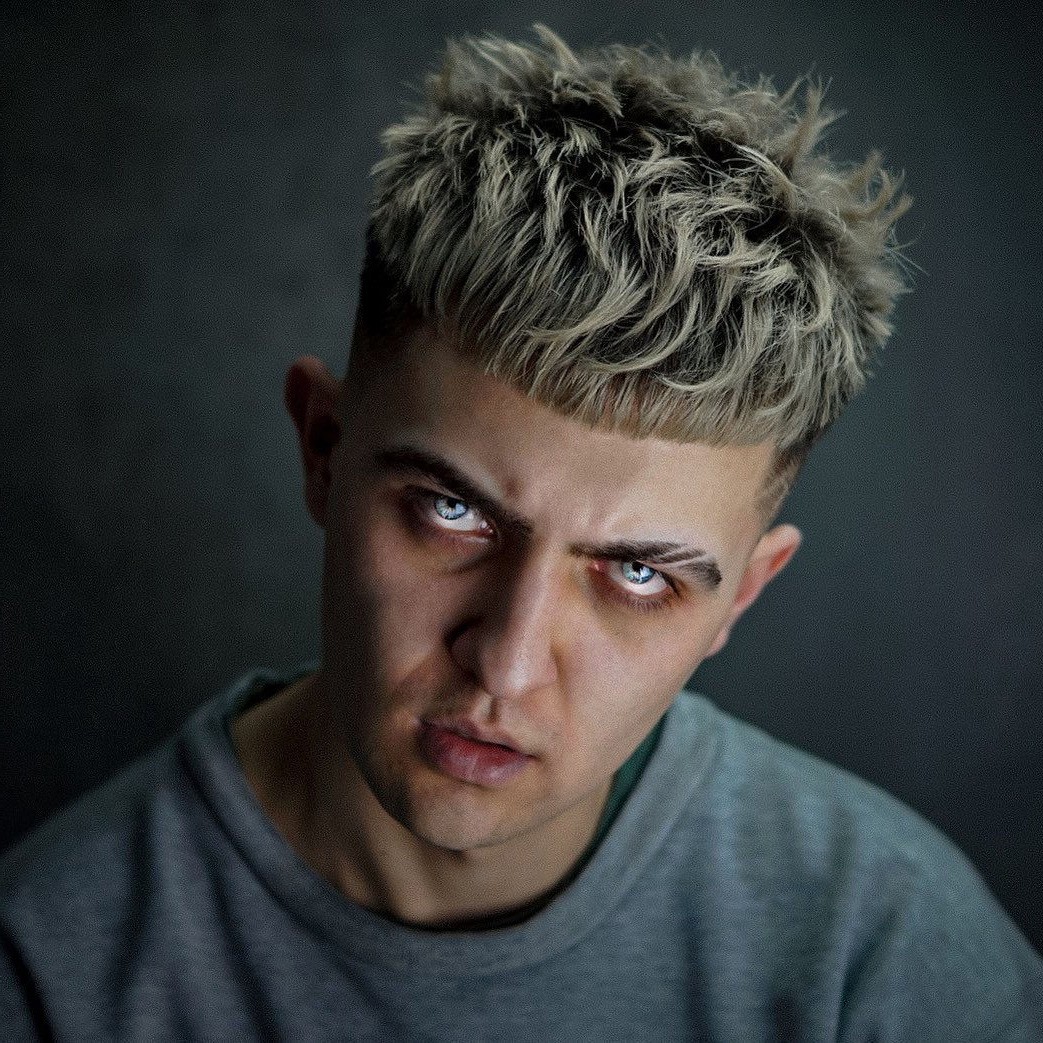 Messy crop haircut is the most common choice today. This is because the hair gets pulled and knotted into the unmanageable form that results in messy hair.
Messy Undercut Hairstyle for Men with Beard
Messy undercut haircuts are an excellent choice because of the versatility of the style. Do you have a beard? Look no further rather than the messy undercut hairstyle for men with a beard.
Messy Undercut Haircut with Long Fringe and Medium Fade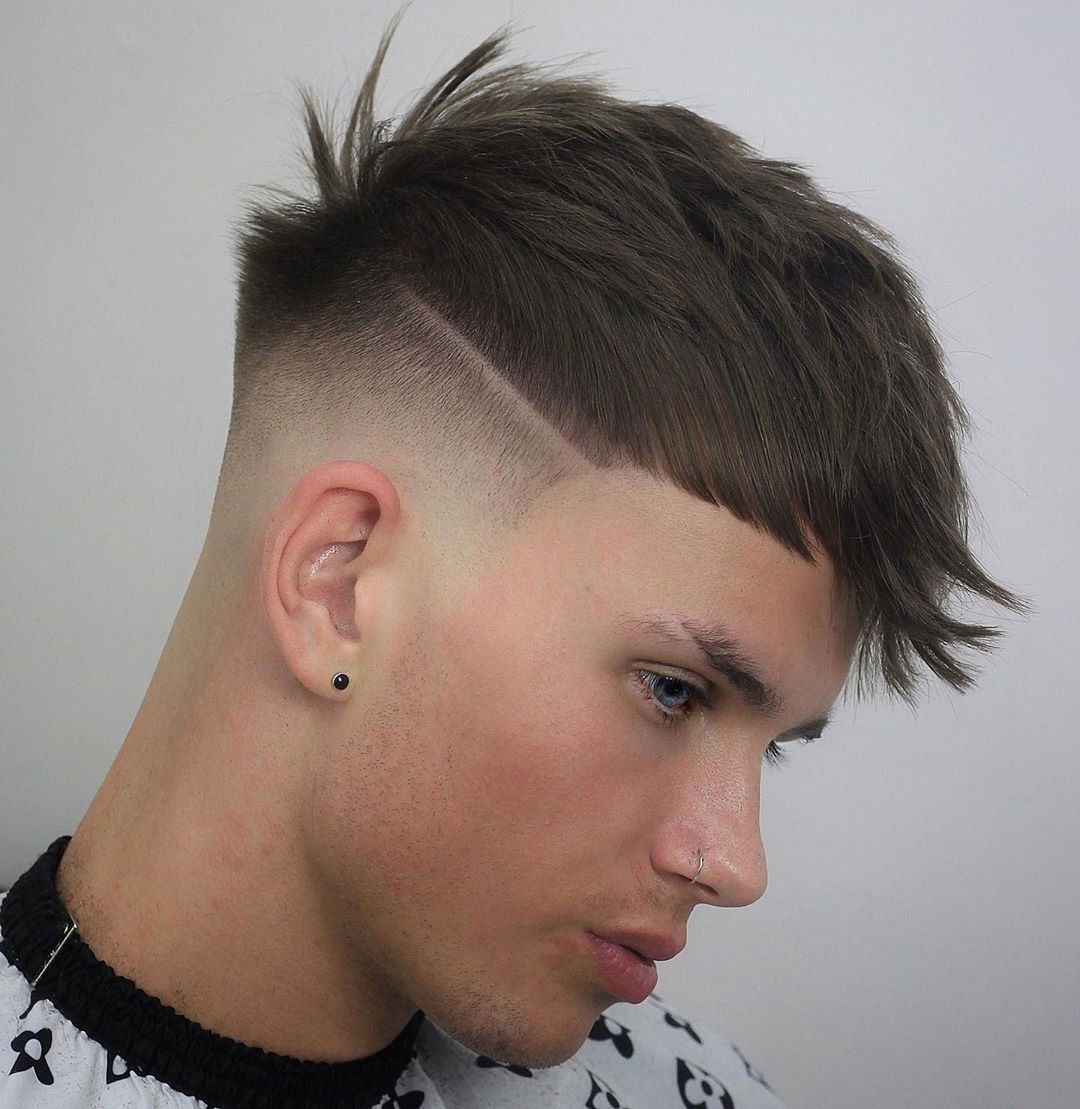 The fact that the hair ends up all over the place is another advantage. You can wear messy undercut haircut with long fringe and medium fade with a fitted shirt or even just a tank top. The fact that the hair is not shaved off or cut off means that the messy hairstyle can be worn with any style, and it will look good.
Messy Long Undercut Haircut with Beard and Hair Design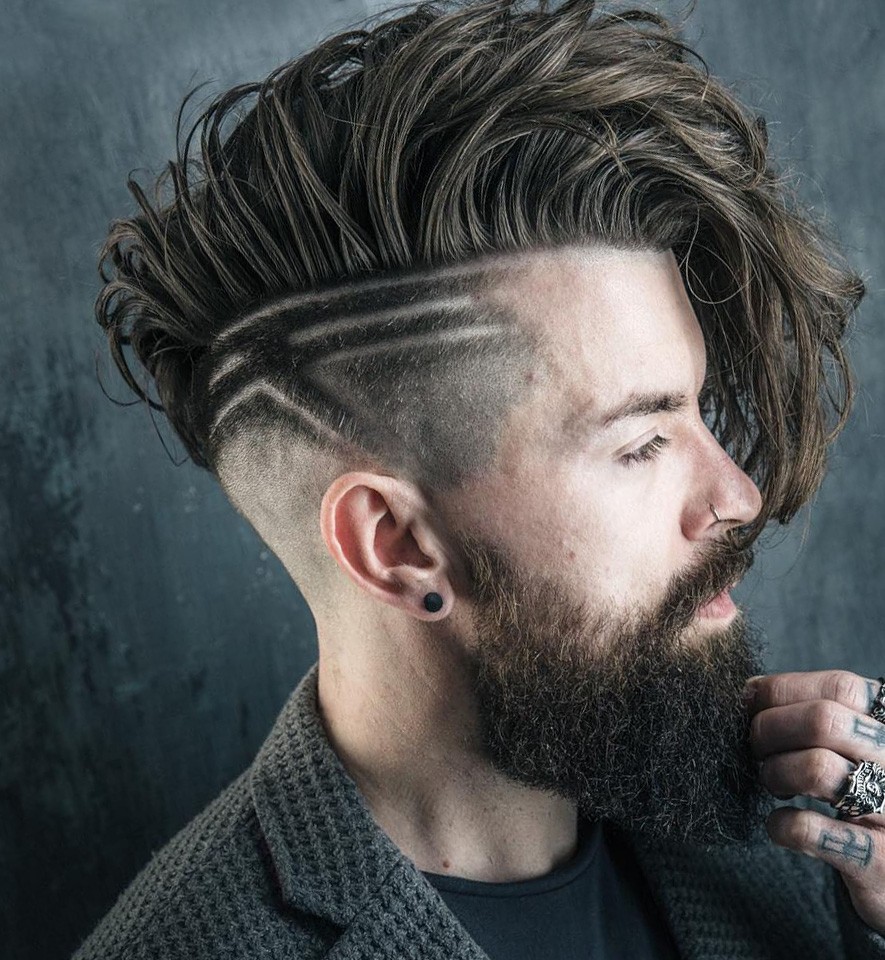 If you are going to get this hairstyle for men like a messy long undercut haircut with beard and hair design, make sure that you give yourself some time to think about your options because there are many different types of messy hairstyles available out there.
Spiked and Messy Undercut with Low Fade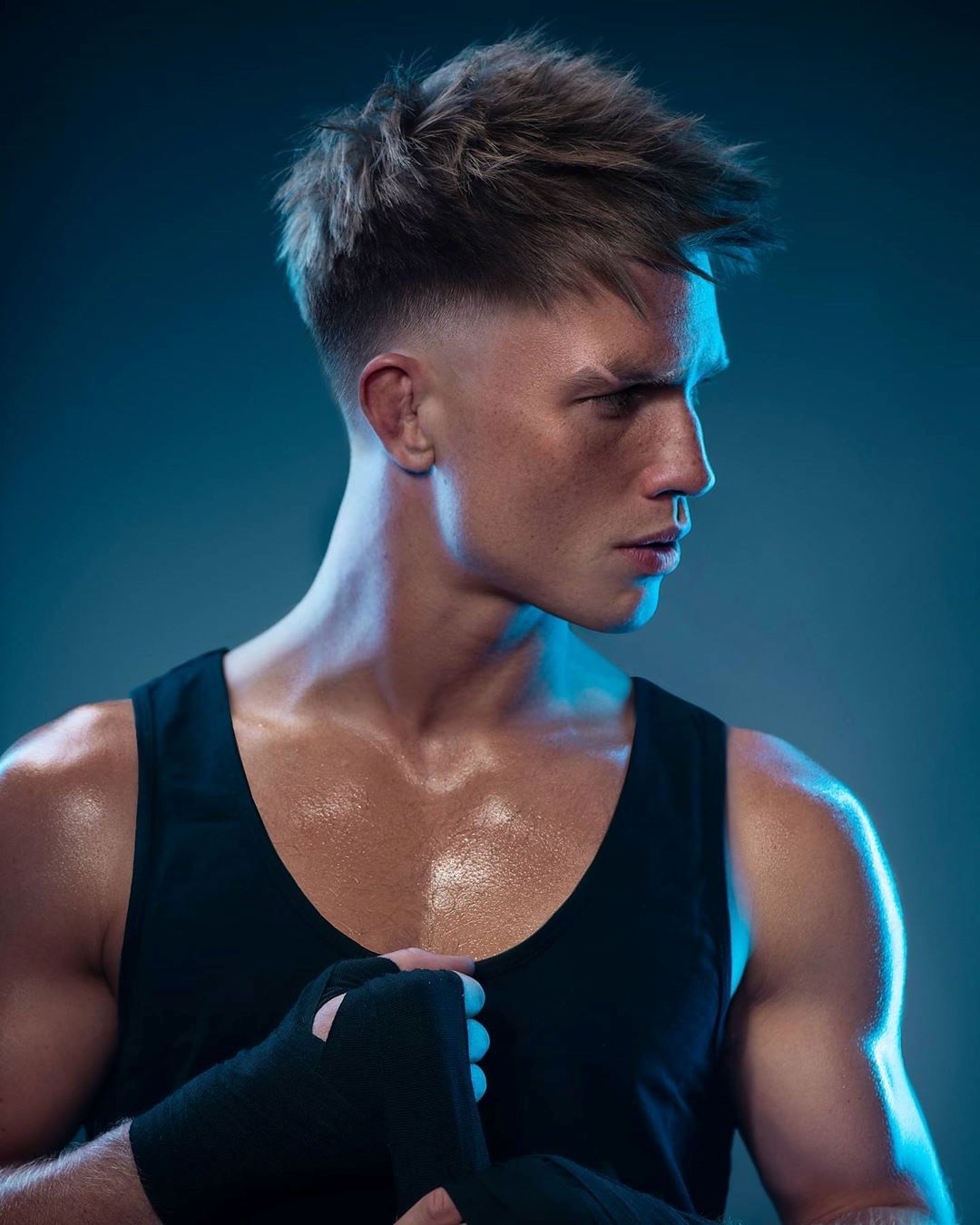 The messy haircut should not be confused with a messy buzz cut. The two hairstyles are very different from each other and should not be mixed up with each other. The reason for this is that they have different implications. One of the best things about spiked and messy undercut with low fade undercut haircuts is that they can go well with both short and long hair. Also, you can wear them with a suit.
Messy Undercut Haircut with Skin Fade and Hair Design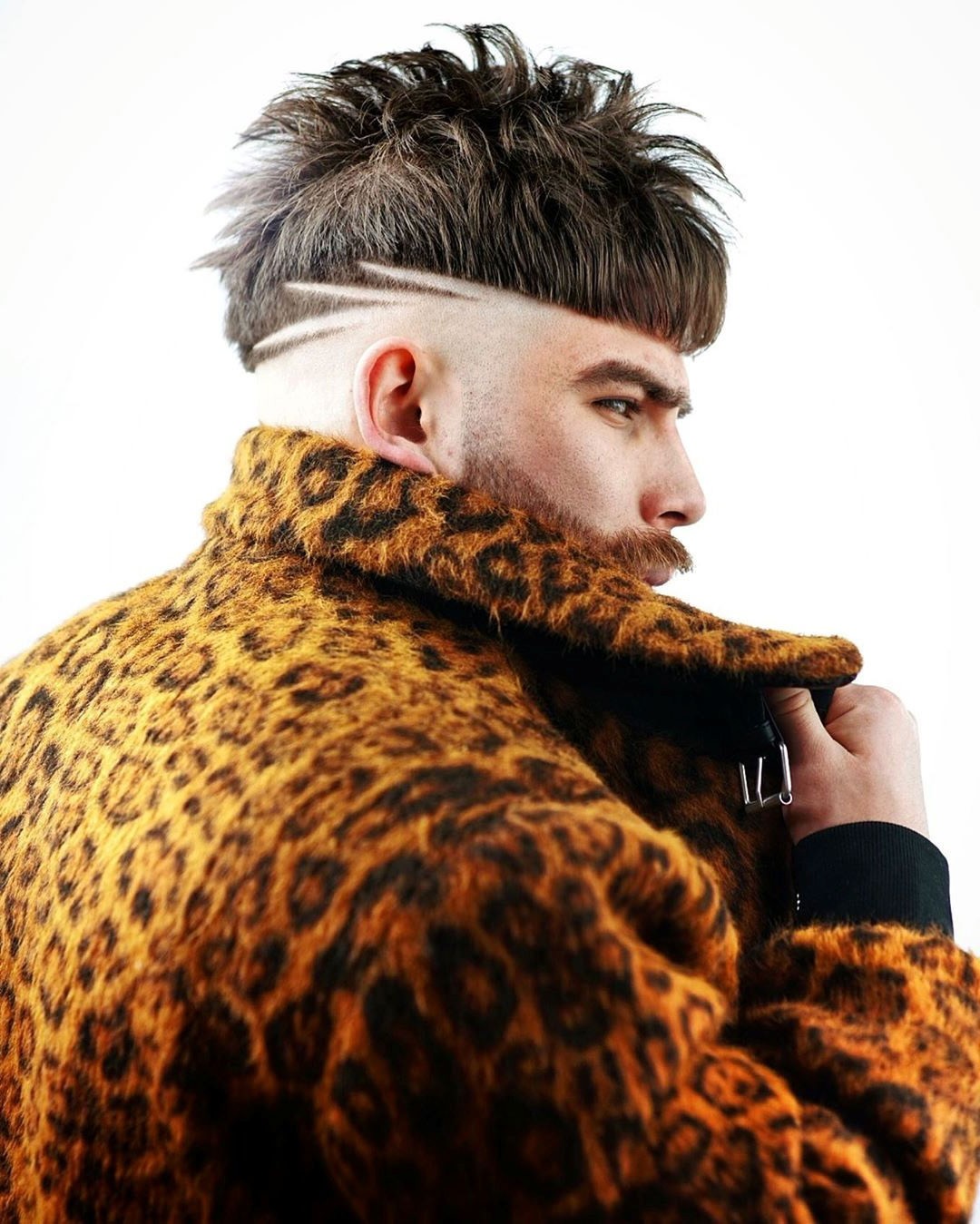 The idea behind a messy undercut haircut with skin fade and hair design is that the messy hairstyle will look good with the suit as compared to other hairdos that are the usual haircuts for men.
Pompadour Undercut Haircut Styles for Comfortable and Elegant Look
20 Pompadour Undercut Haircuts
Pompadour Hairstyle with Stubble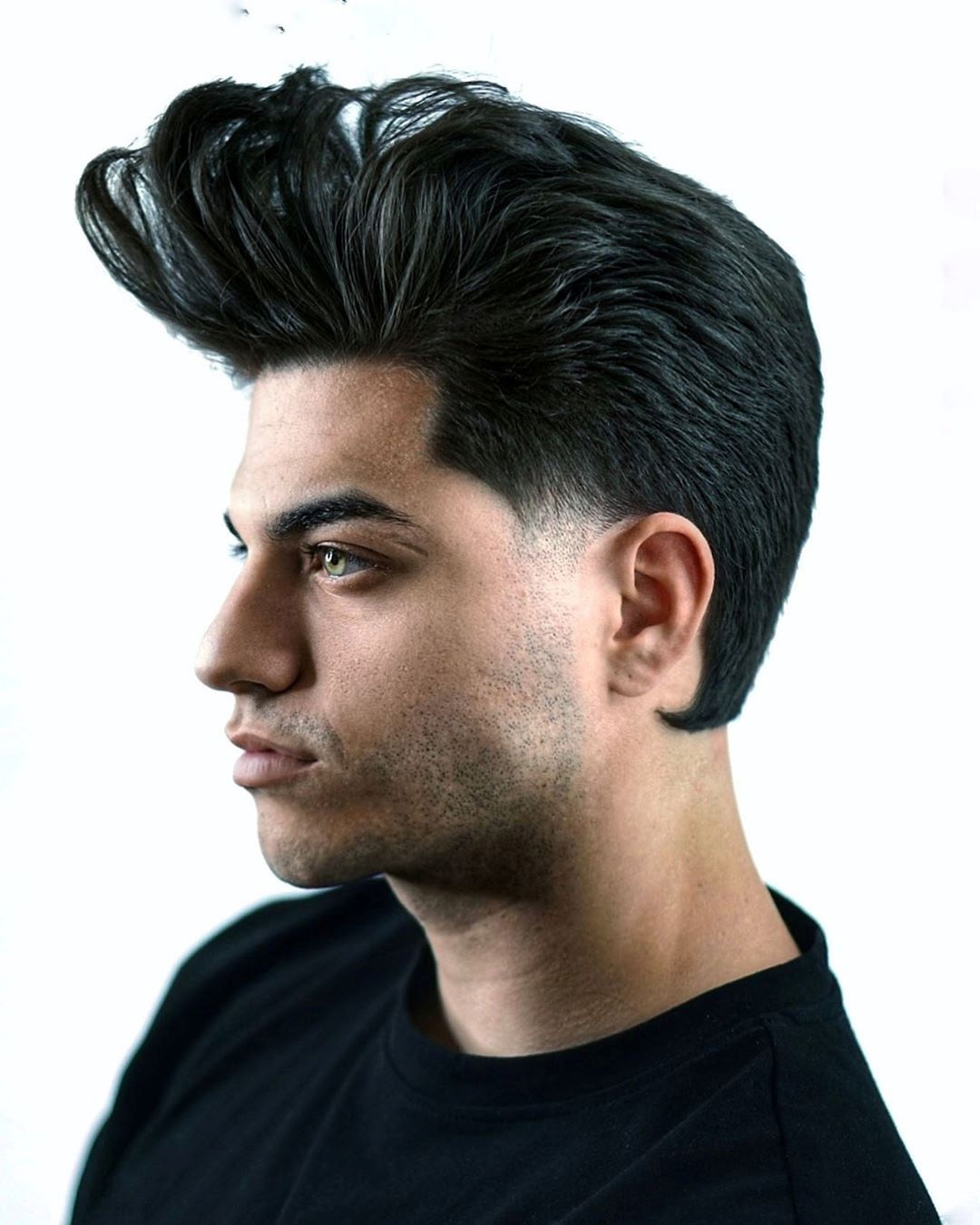 One of the best hairstyles for men is the Pompadour undercut hairstyle. It has a simple yet sophisticated look, which can be used by anyone. Men love the look of a man with a Pompadour hairstyle with stubble because it gives him great confidence in his appearance. The look can be combined with the undercut haircut to provide a better appearance and look.
High Pomp Fade Undercut Haircut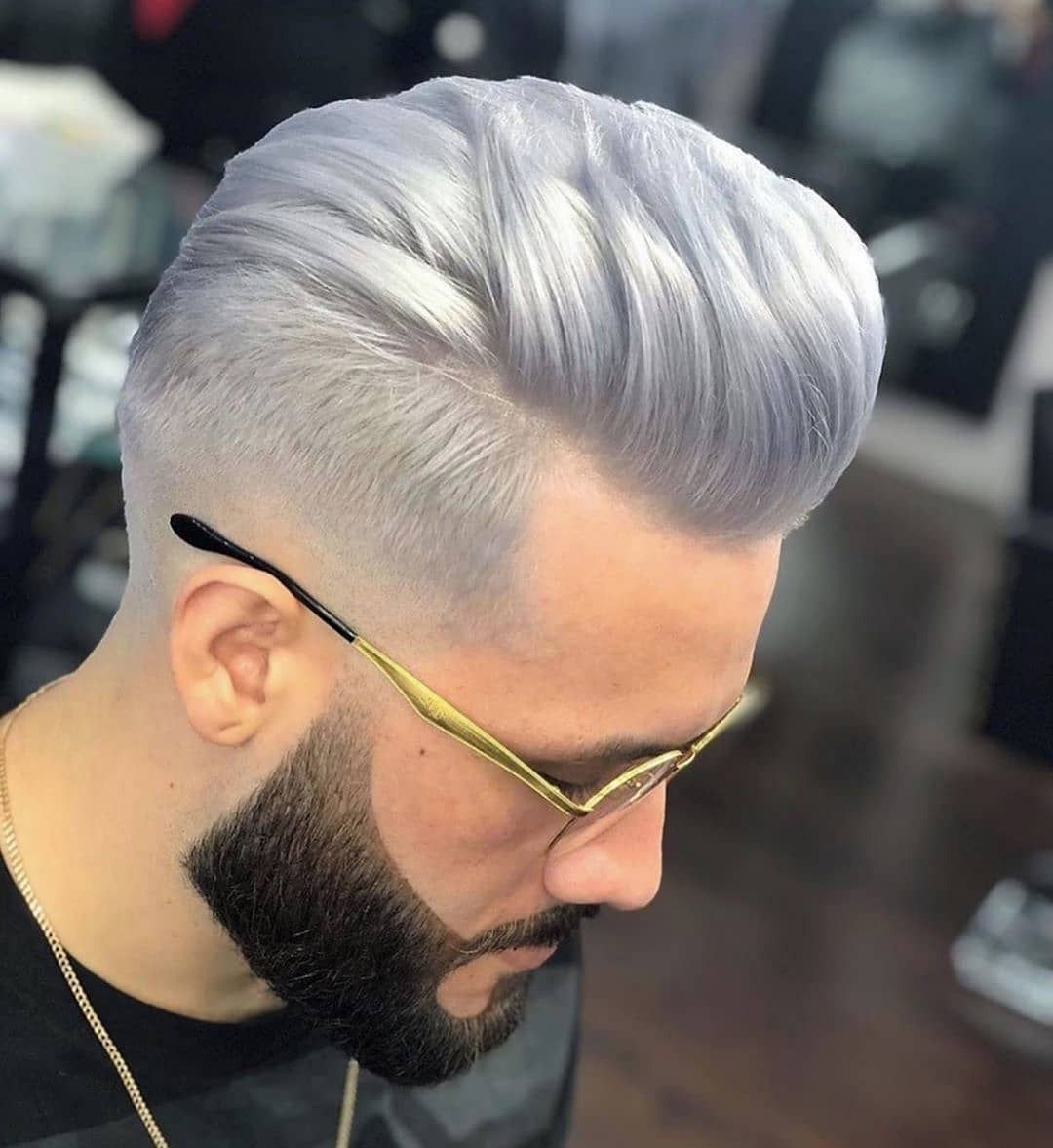 This hairstyle can also be used as a hairstyle for men who have long hair. High pomp fade undercut haircut is comfortable to wear and offers a simple yet appealing appearance to the wearer. The hairstyle can be worn with an undercut haircut, and both can look great together.
Pompadour Undercut Haircut for Long Hair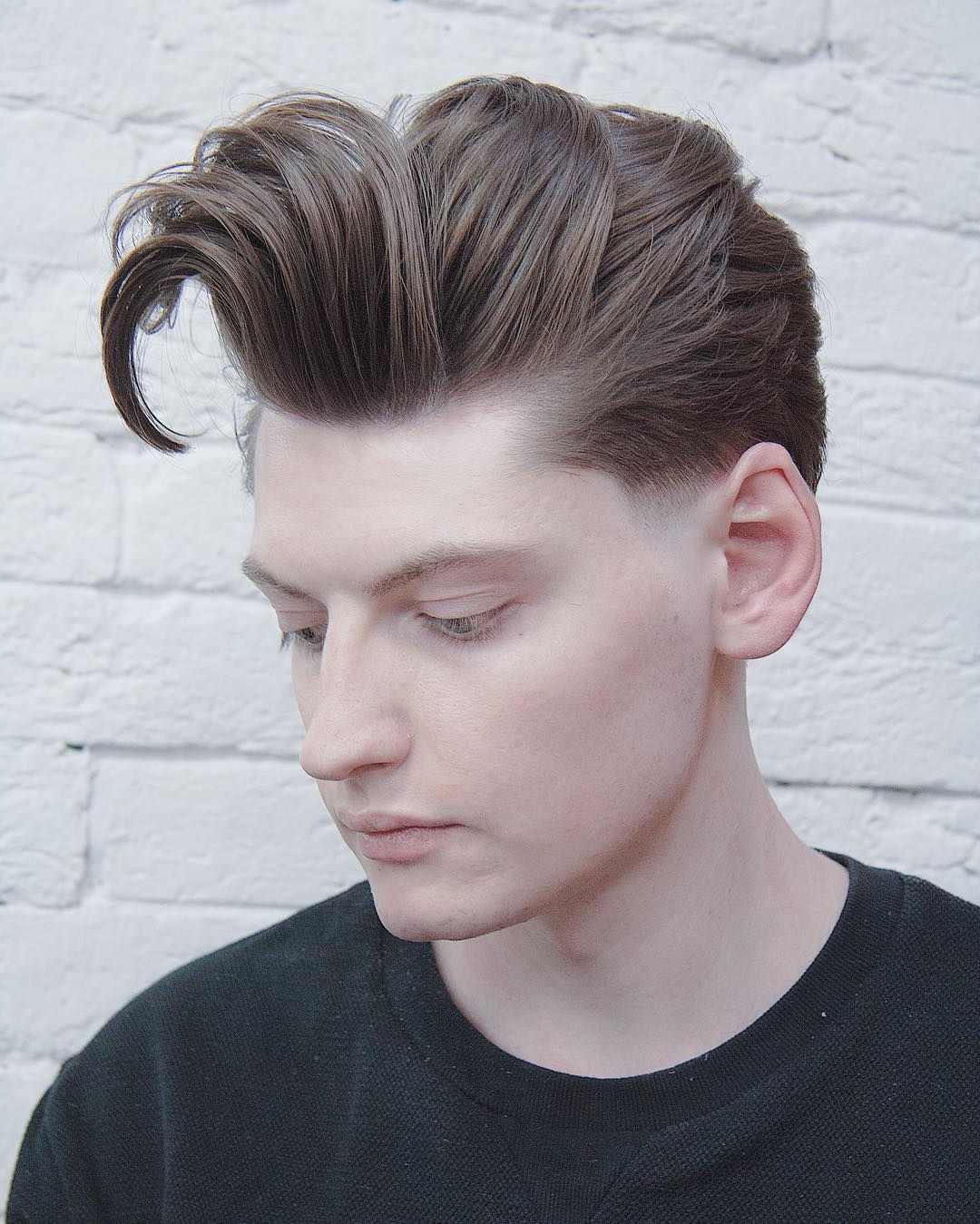 To get the best out of this hairstyle, a person should start by deciding what type of Pompadour he wants. Some people have just one haircut, and it might be the long one like Pompadour undercut haircut for long hair, while others have many. Knowing the types of hairstyles will help a person choose a style that fits their lifestyle and style.
High Volume Pompadour Haircut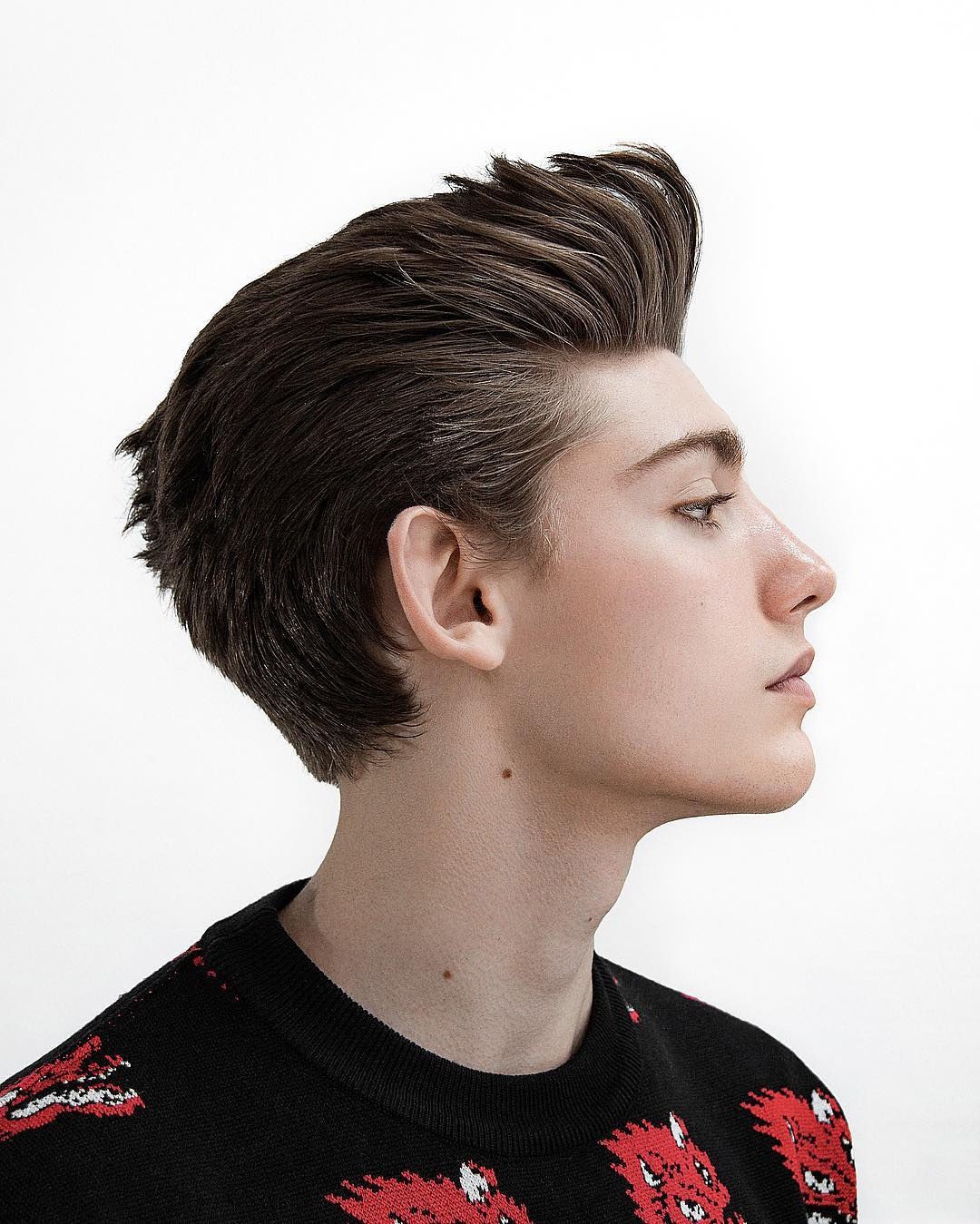 When choosing Pompadour undercut hairstyle, it should also be considered whether short haircuts are more appropriate than long ones. The person should consider whether the haircut will suit his face or not. For instance, a person with a prominent chin should consider going for a Pompadour haircut like the high volume Pompadour haircut.
Pompadour Haircut with Long Line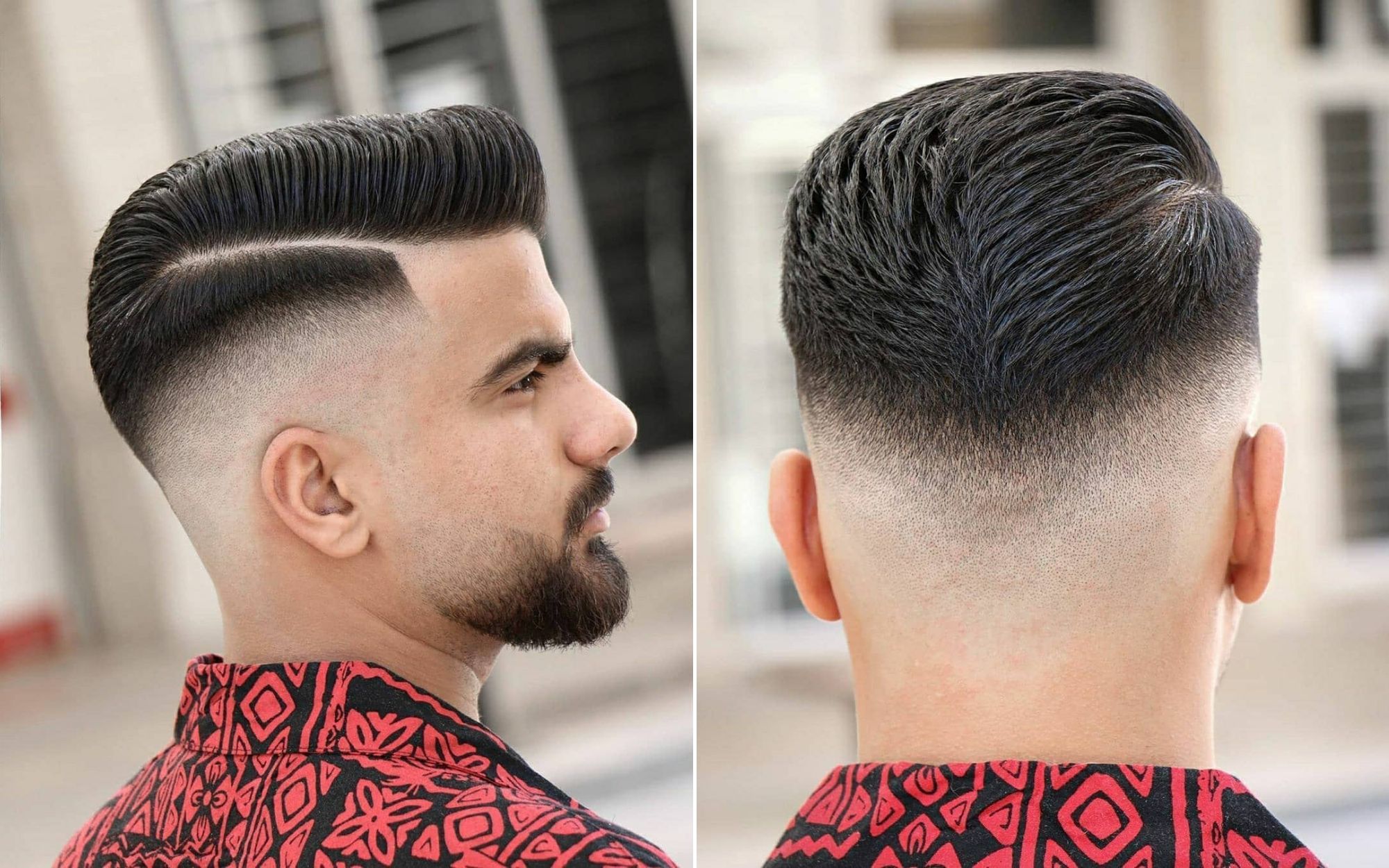 People with long hairs might want to consider a long one; this way, they will not have to use the extension and will have a sleek look. For example, you can consider choosing Pompadour haircut with long line.
Pompadour Hairstyle with Undercut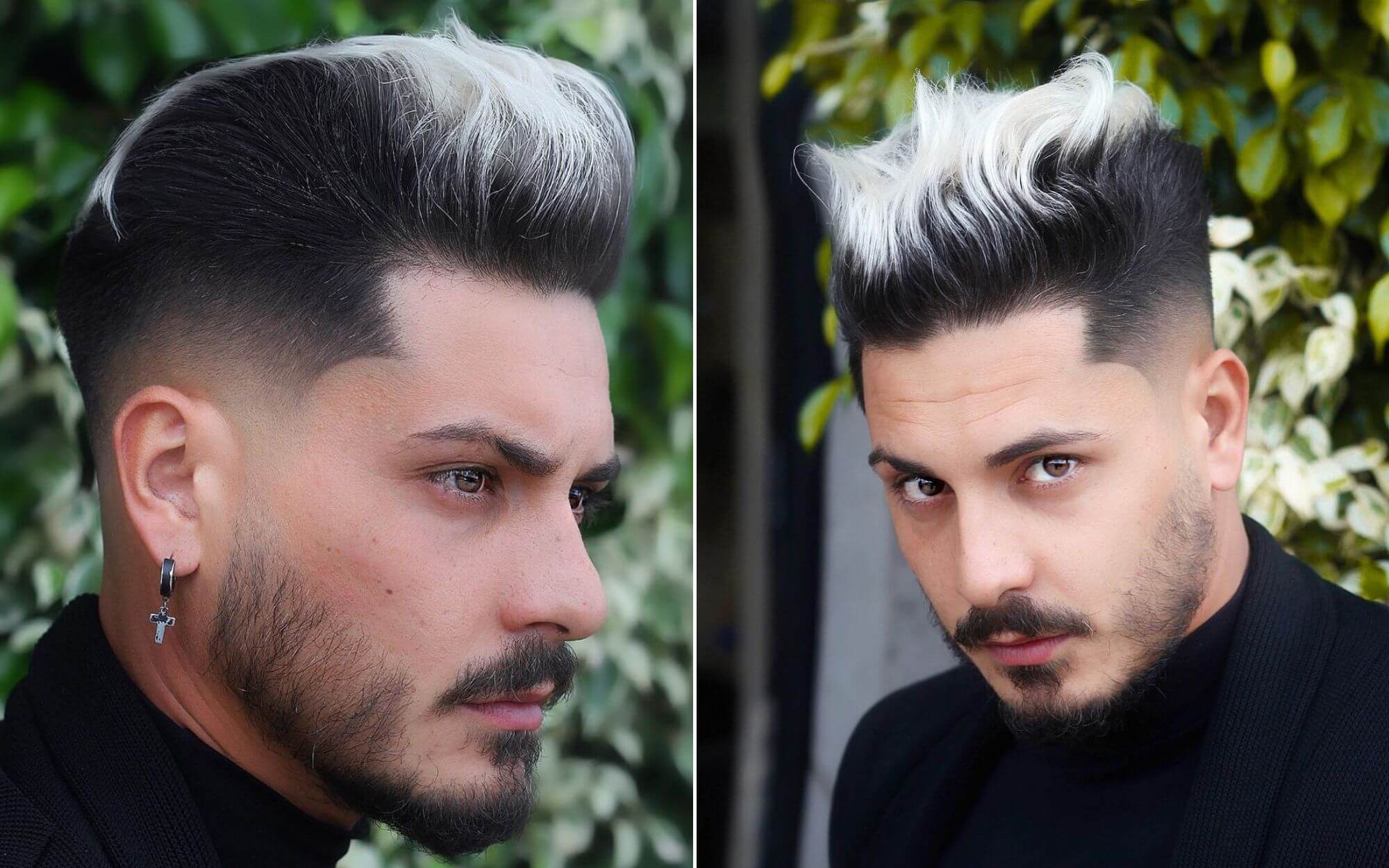 There are a lot of men who don't want to wear the undercut haircut because they think that the undercut style will make them look thin. However, this hairstyle is also quite fashionable, and many people enjoy wearing it. It can be worn as a Pompadour hairstyle with undercut, which can provide a very stylish look to the wearer.
Pompadour Undercut Haircut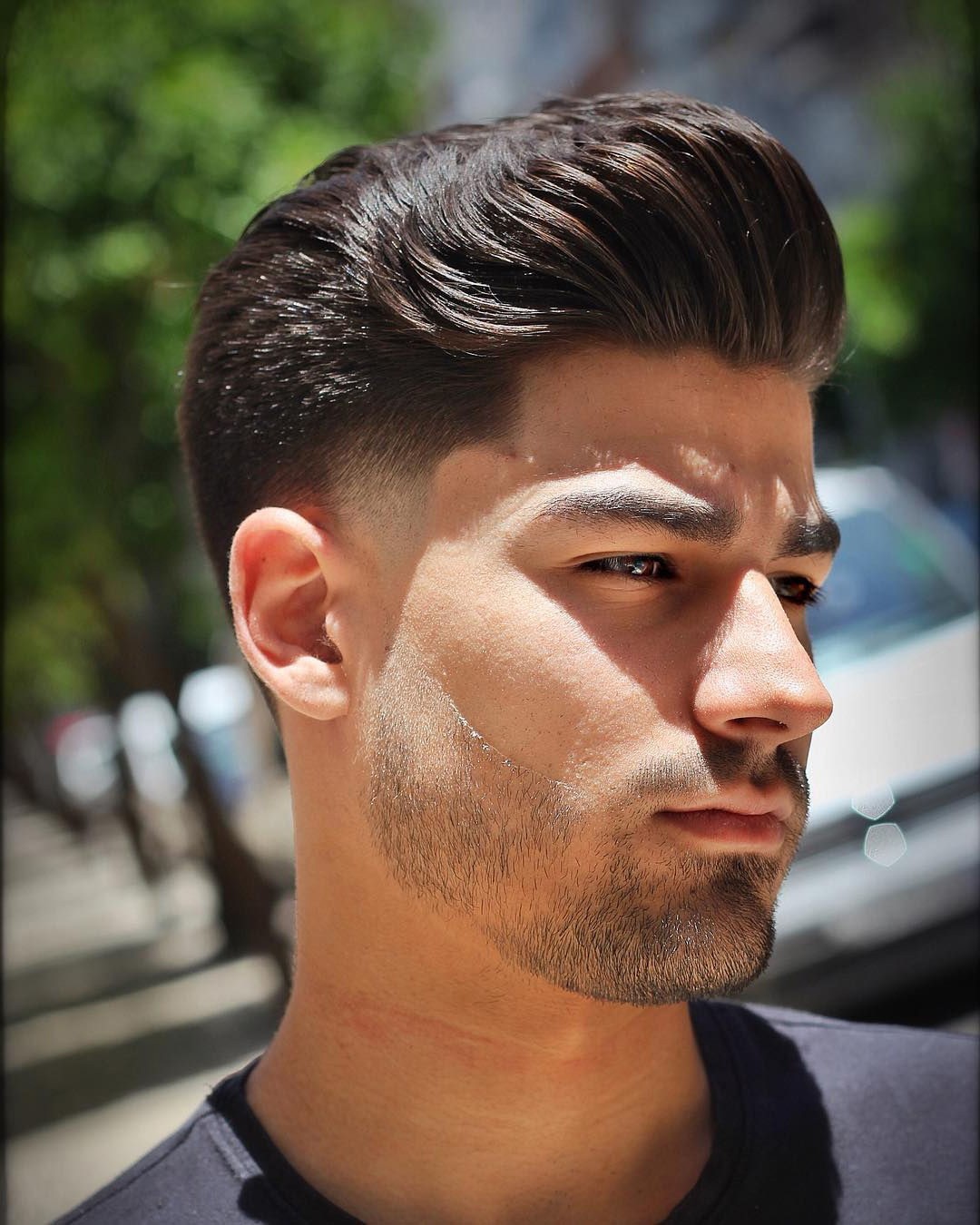 Men with short hair can also use the Pompadour undercut haircut; however, they should keep in mind that a hair length is an excellent option for men with long hair. It will keep the hair straight and make it appear longer. Men with long hair can still wear this hairstyle and get a unique look. The hairstyle can be kept shorter when it reaches the chin or sides.
Hard Part Pompadour Undercut with Beard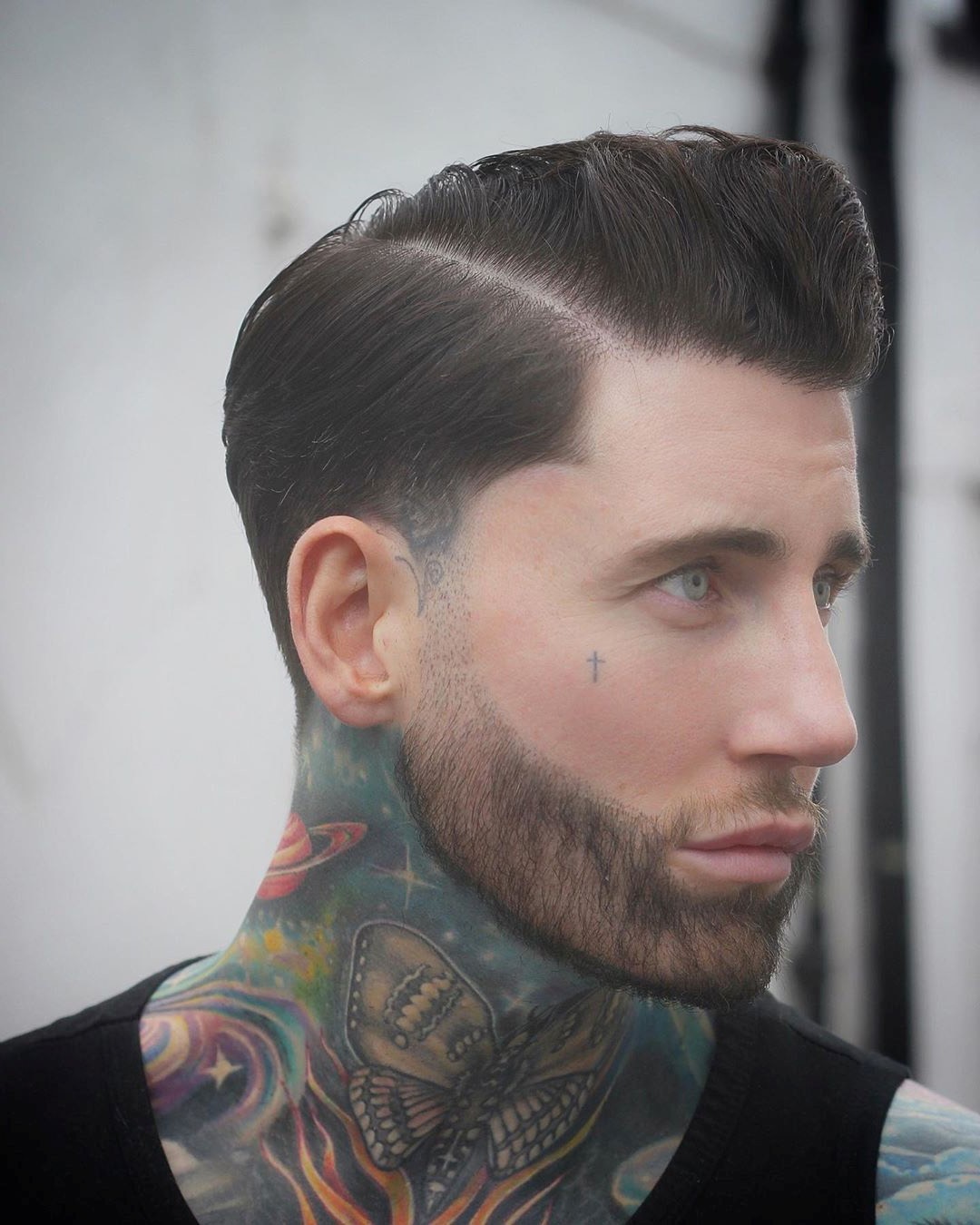 Men who wear the Hard part Pompadour undercut with a beard will often find that it makes their looks outdated. Instead of getting a new hairstyle every few months, a person should try to keep it because it is quite stylish. It will give the wearer a unique style and will make him stand out from the crowd.
Pompadour Vintage Hairstyle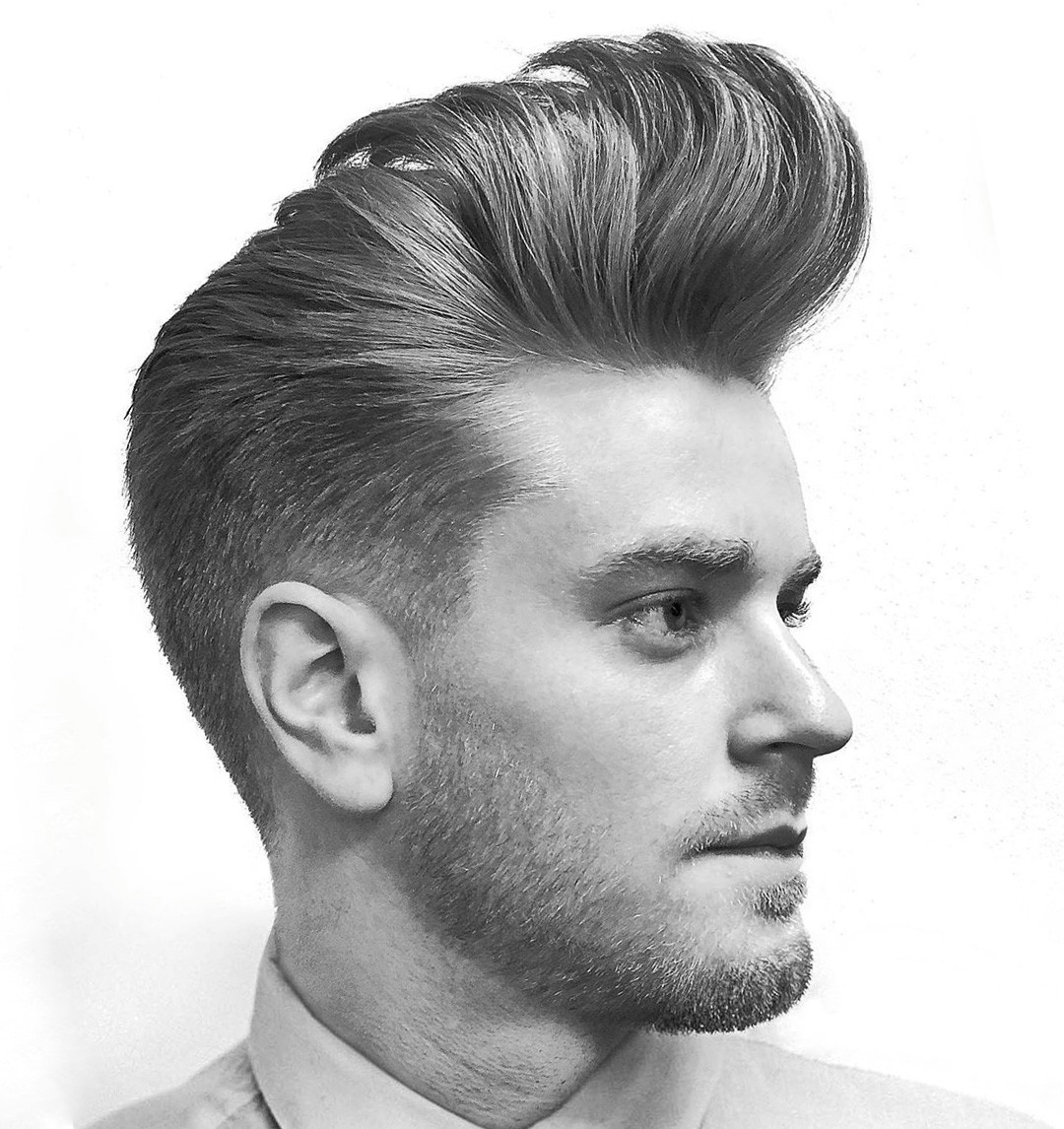 Wearing a Pompadour can make the wearer look hip, fresh, and trendy, which will help him get noticed. At the same time, there is a Pompadour vintage hairstyle that looks not less impressive than more modern styles.
Quaffed Pompadour Undercut Haircut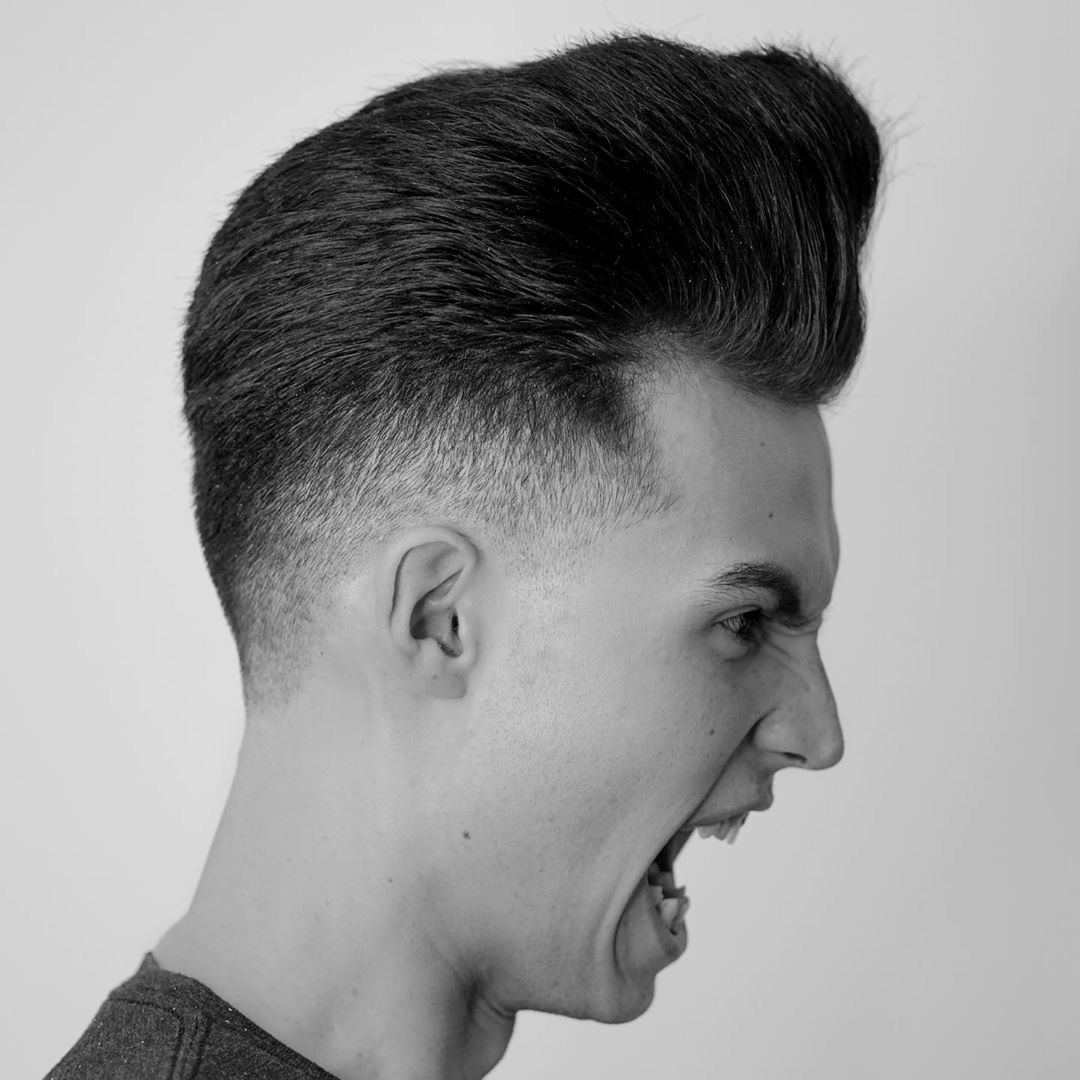 People are always looking for new hairstyles; therefore, they should always consider the Pompadour haircut like the quaffed Pompadour undercut haircut. It'll look trendy on every stylish man.
A person should also consider what type of hairstyle suits his face and the type of haircuts that suit his hair. This will help men choose the perfect hairstyle. This hairstyle can be worn with either short or long haircuts to give a new look for the wearer.