Is the summer season coming soon but you haven't chosen the hairstyle yet? Hurry up to check the largest collection of the best hairstyles for women who want to look impressive in summer. Here are the styles for straight and wavy hair.
The Best Haircuts for Summer Season
---
When summer comes you must be totally ready to meet it, and your hairstyle is not an exception. The weather is changeable even during one season, that is why you should have different variations of summer hairstyles, including summer hairstyles for medium hair, easy summer hairstyles and in case of rain hairstyles for humidity.
Summer hairstyles for medium hair
Layered summer hairstyle for medium hair with swooping fringe
Medium length hair is ideal for creating various gorgeous hairstyles even during magical summer season. This hairstyle for summer features tresses bluntly layered at three stages, such as at the cheekbones, the chin and the collarbone. It looks very beautiful due to the way the long bangs frame the face.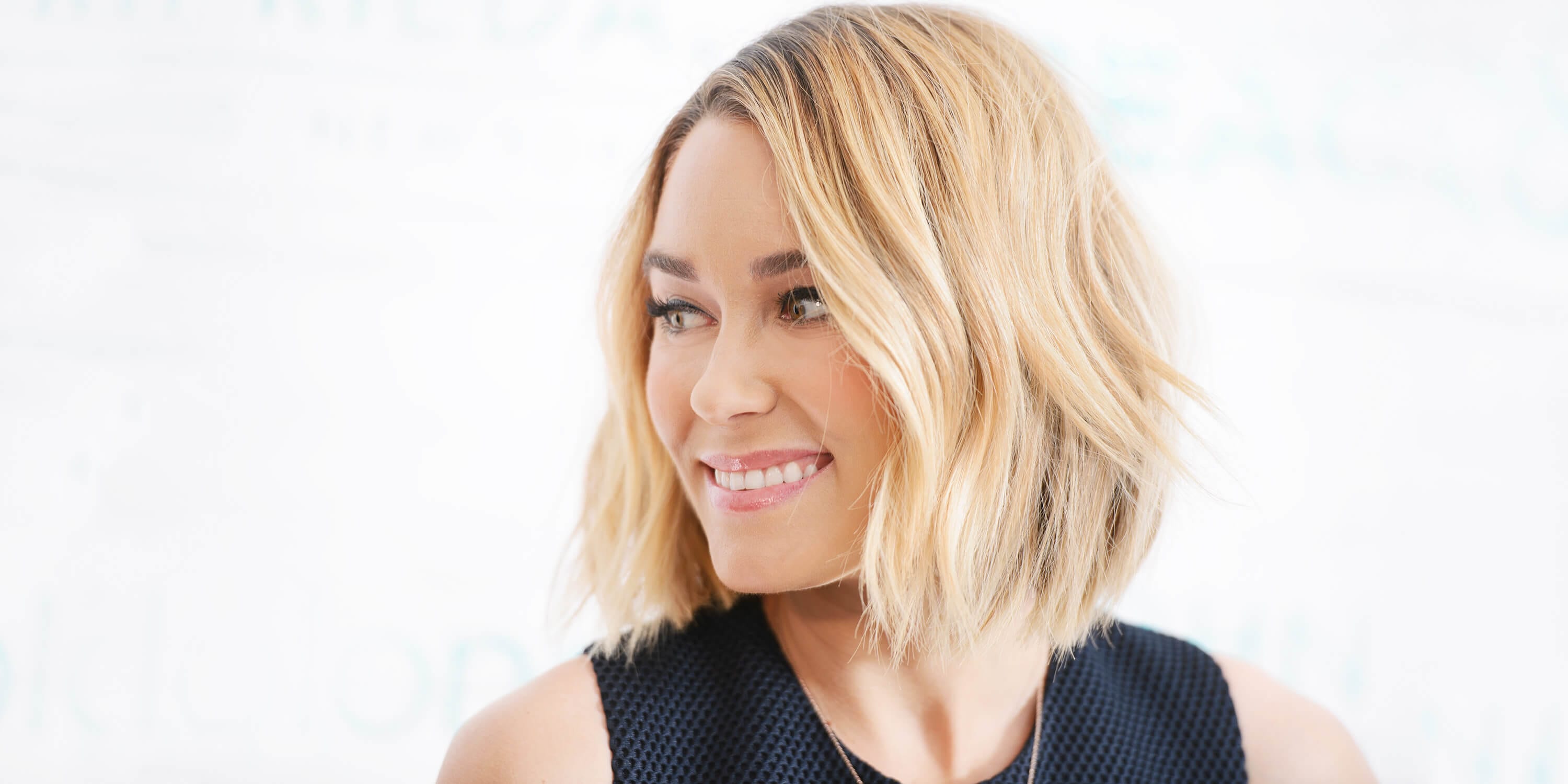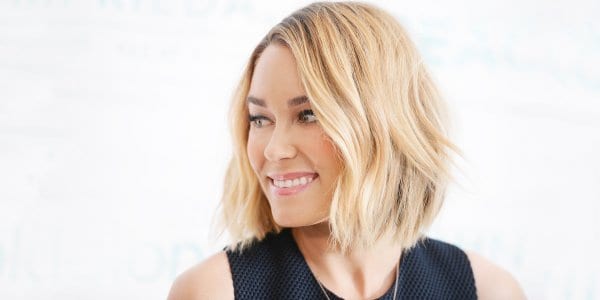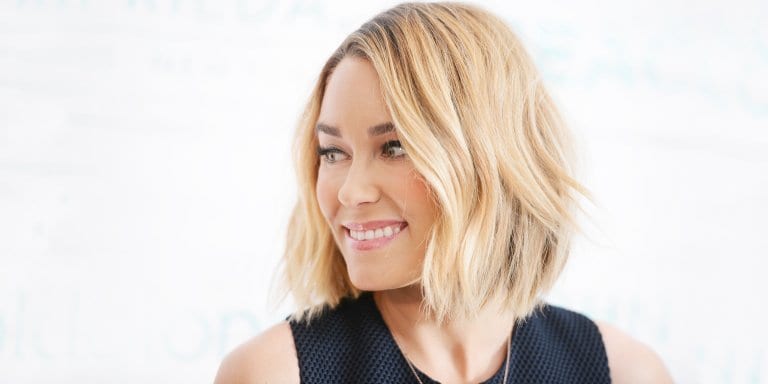 If you have strong cheekbones, the layers will help soften them up. You may slightly curl the hair and blow the look out with a slight bend. However, it is possible to skip any heated hairstyling tool and this summer hairstyle for medium hair will work, too.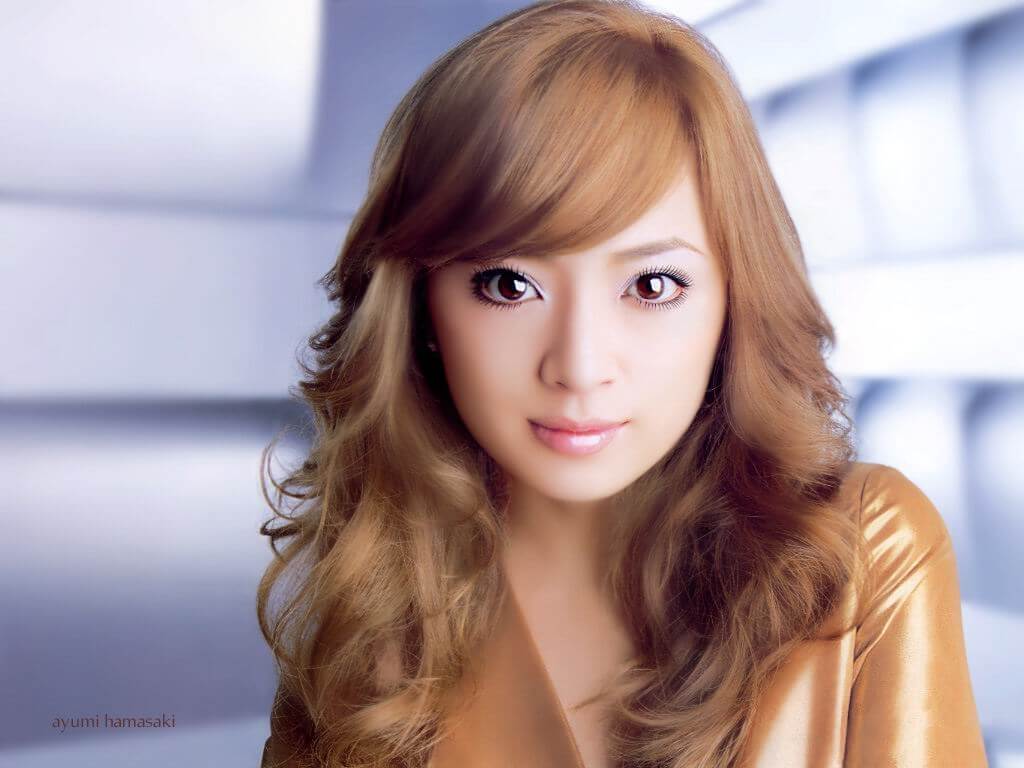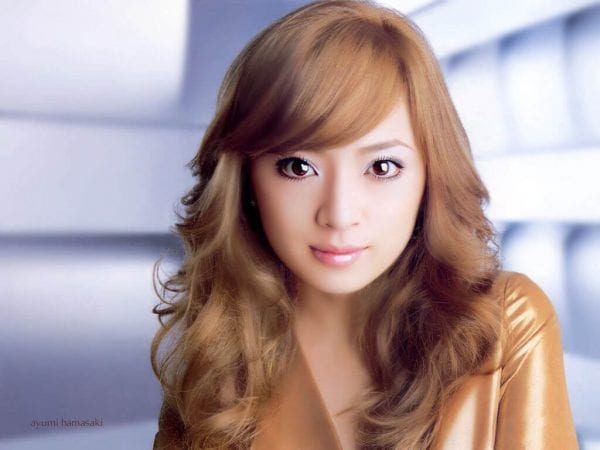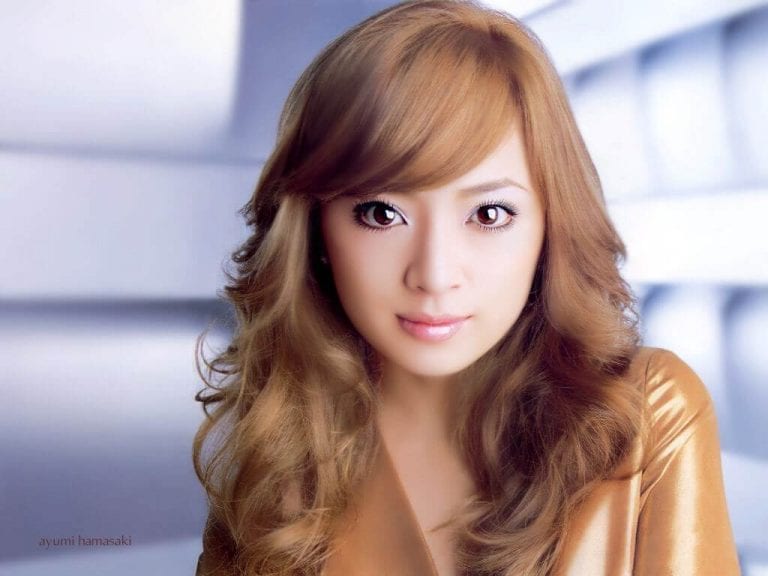 The layers are quite forgiving and seem to be perfect just air dried. Such layered haircuts always add volume that is why in summer you will feel its usefulness and beauty.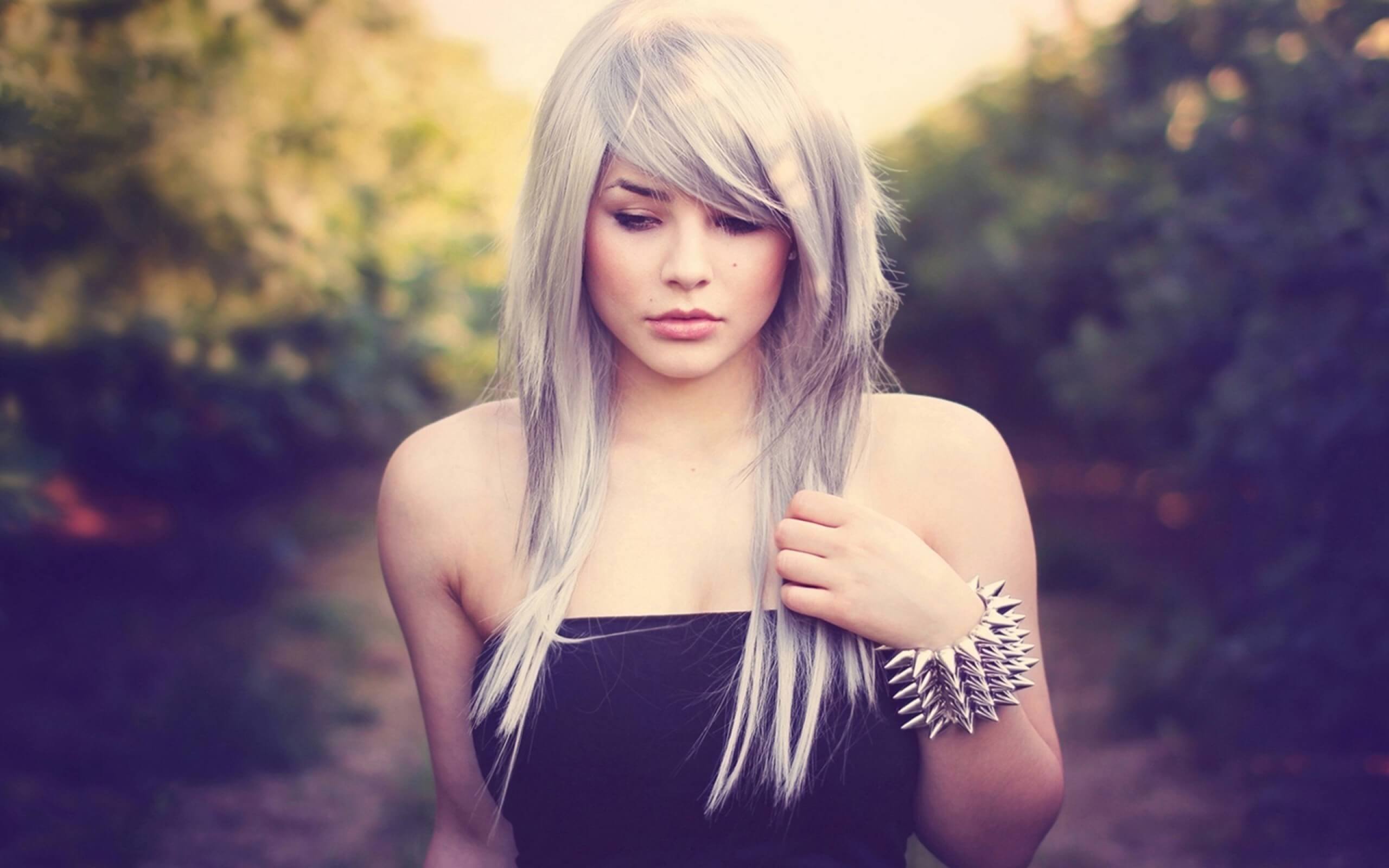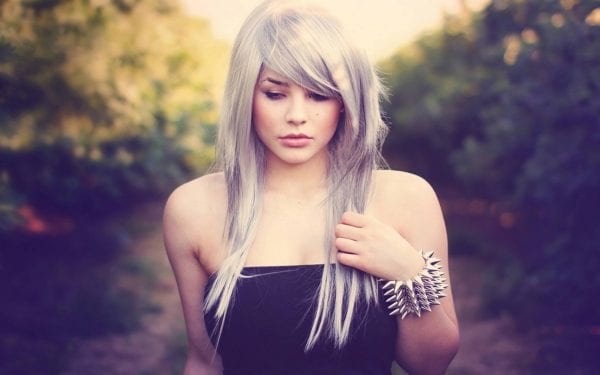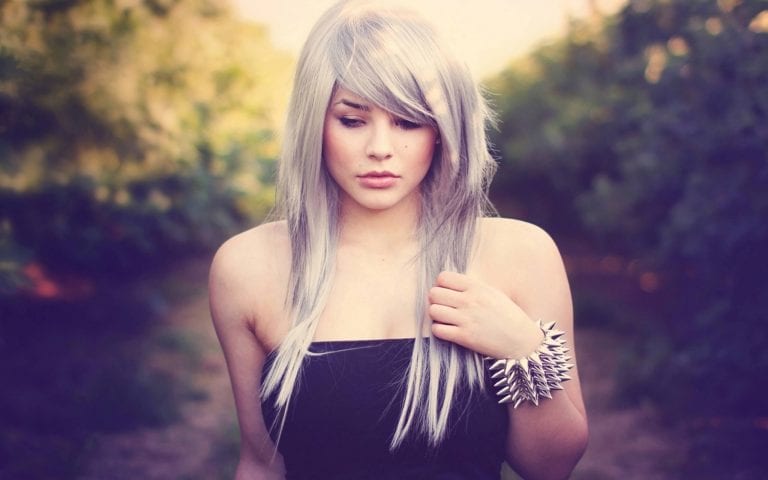 The hairstyle is beneficial for those women who don't like to blow out their hair as it looks stately when dried naturally. Particularly, the layers and swooping fringe summer hairstyle flatters oval face shapes, yet any face shape may be accented with slight adjustments to the layering.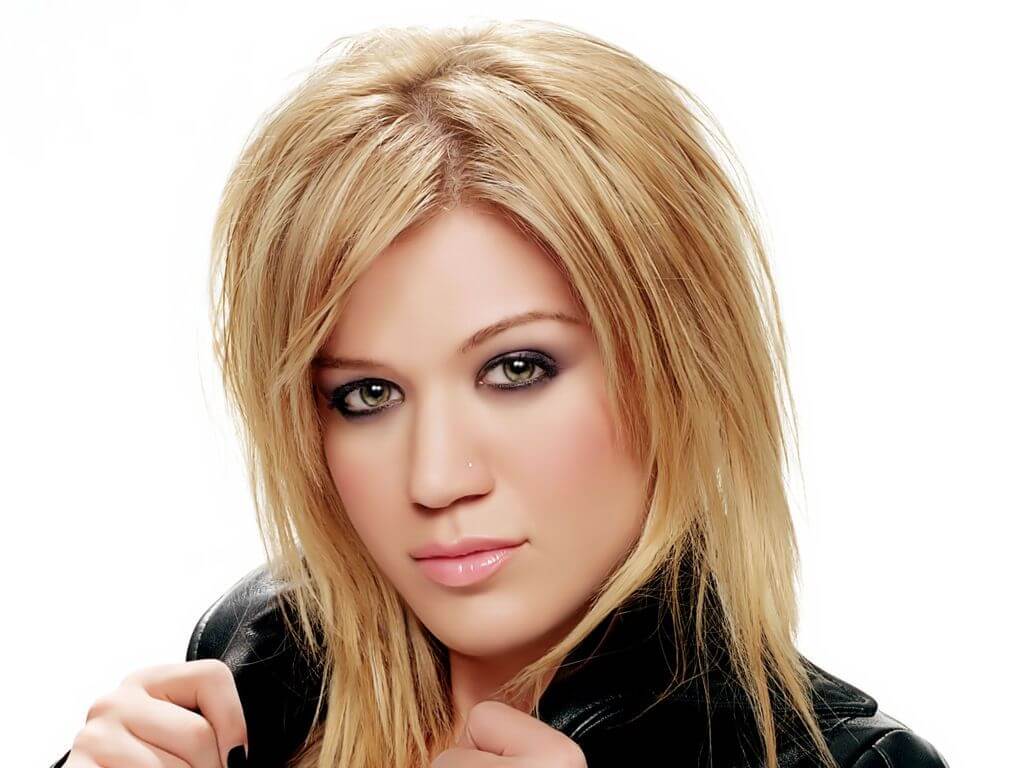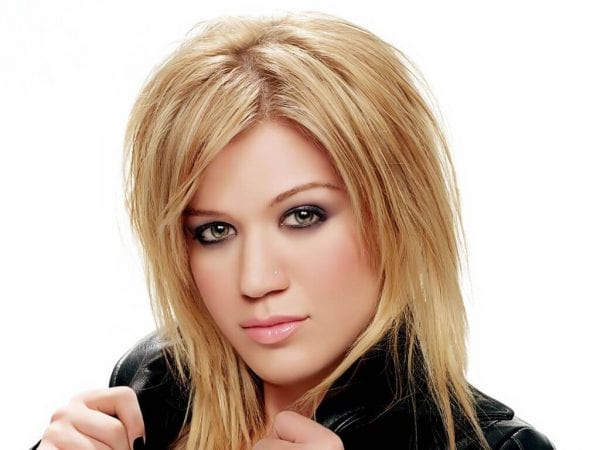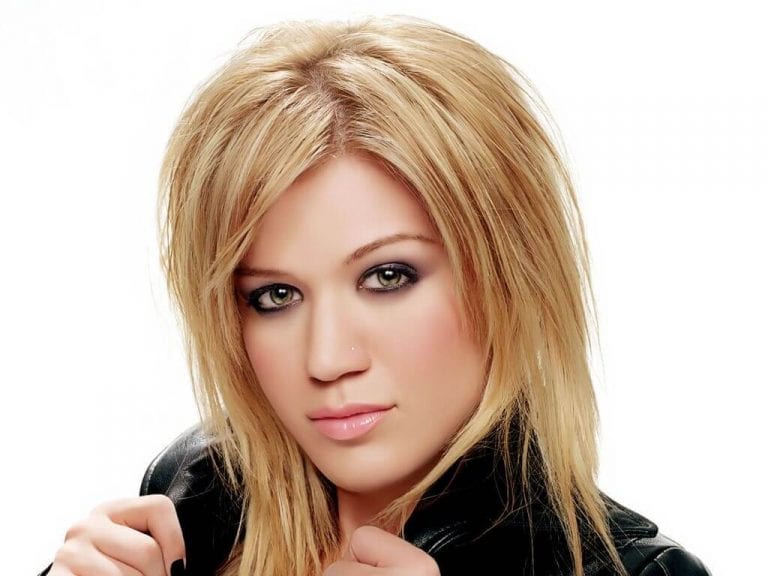 The ends are recommended to be thinned, thus it is a perfect hairstyle for women who want to infuse lightness into dense and thick strands.
Voluminous lob summer hairstyle for medium hair
This hairstyle for the summer features a soft cut of below the collarbone hair length and blended layers that start at the chin.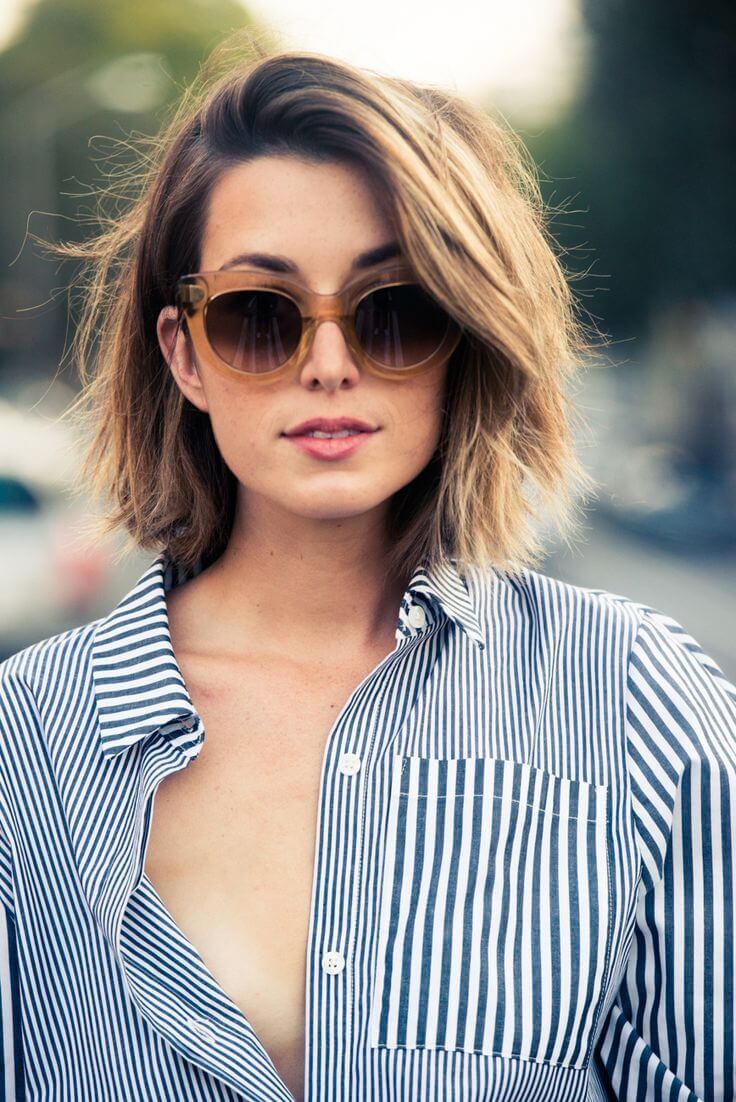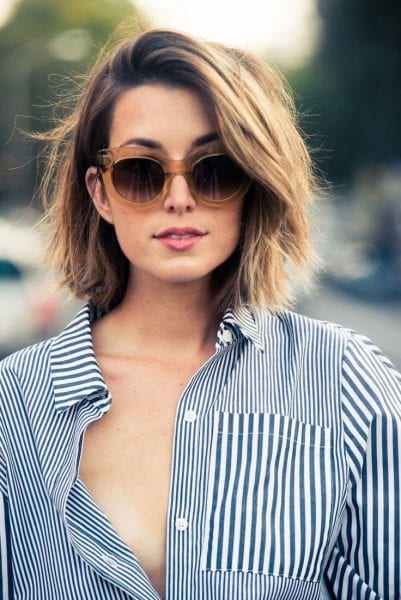 The secret of this fabulous hairstyle lies in thinning shears that create hidden layers throughout the bottom few inches of the hair. It is not only a great hairstyle for summer; it is one of the most fashionable hairstyles rich in volume and thickness.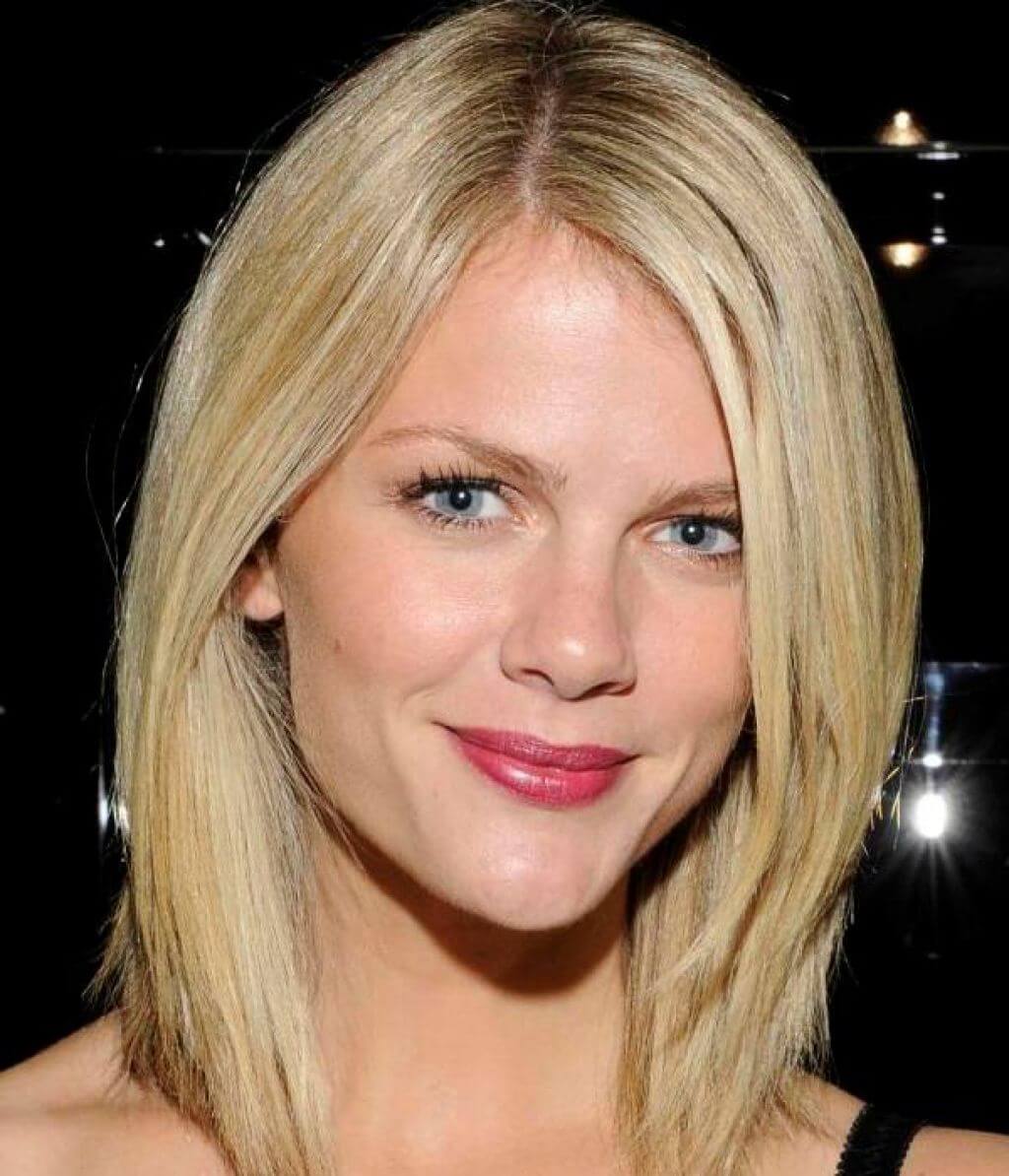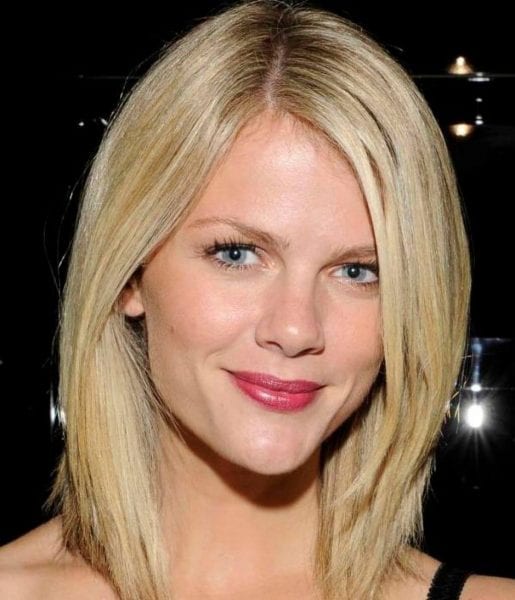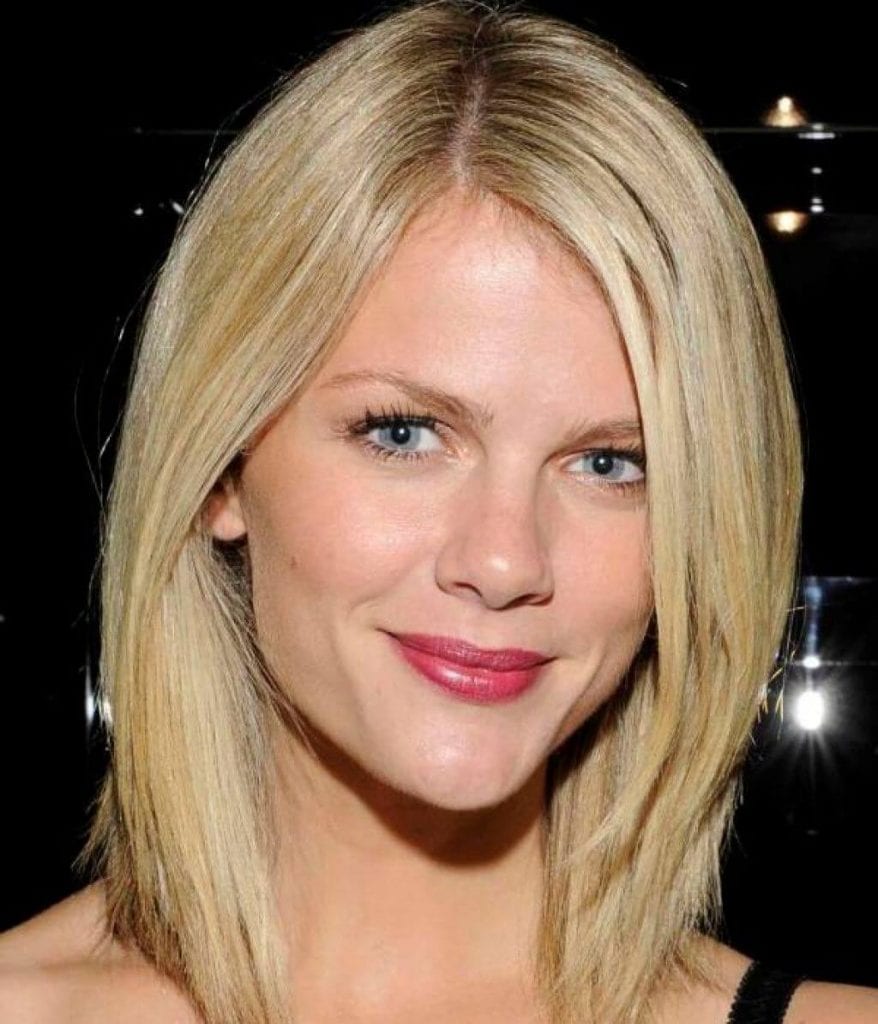 The flattering long bob works perfect on almost everyone. In case you have curly hair, you should keep the layers long to weigh down the spirals that may be too bouncy. If your face shape is long, it is advisable to start the layering at the lip level and in such a way you will fantastically downplay the length of your face.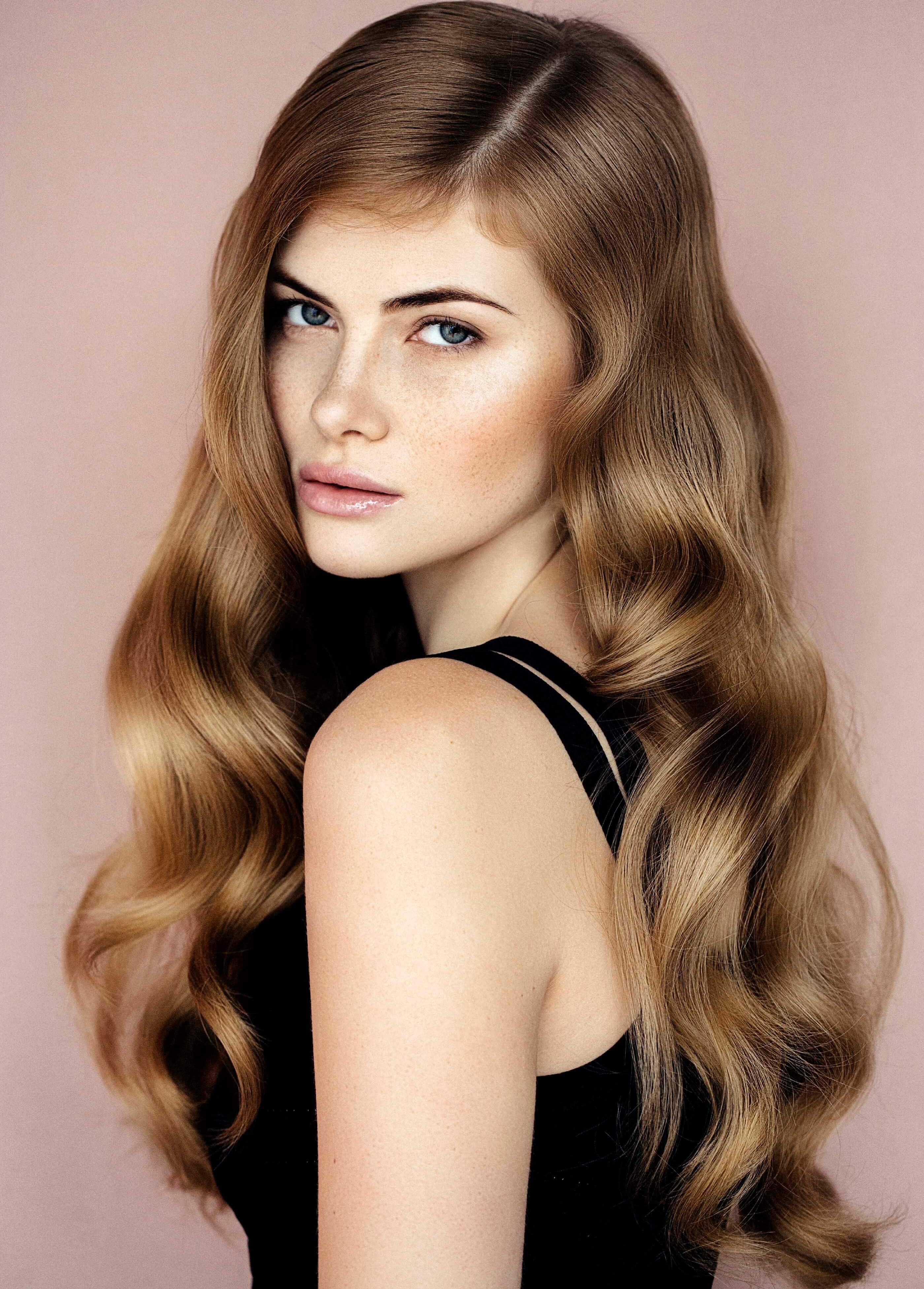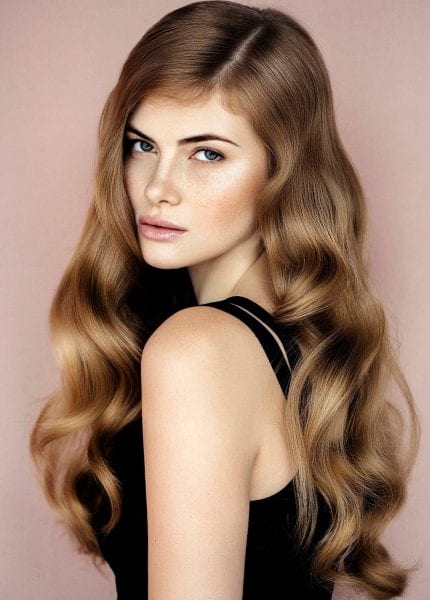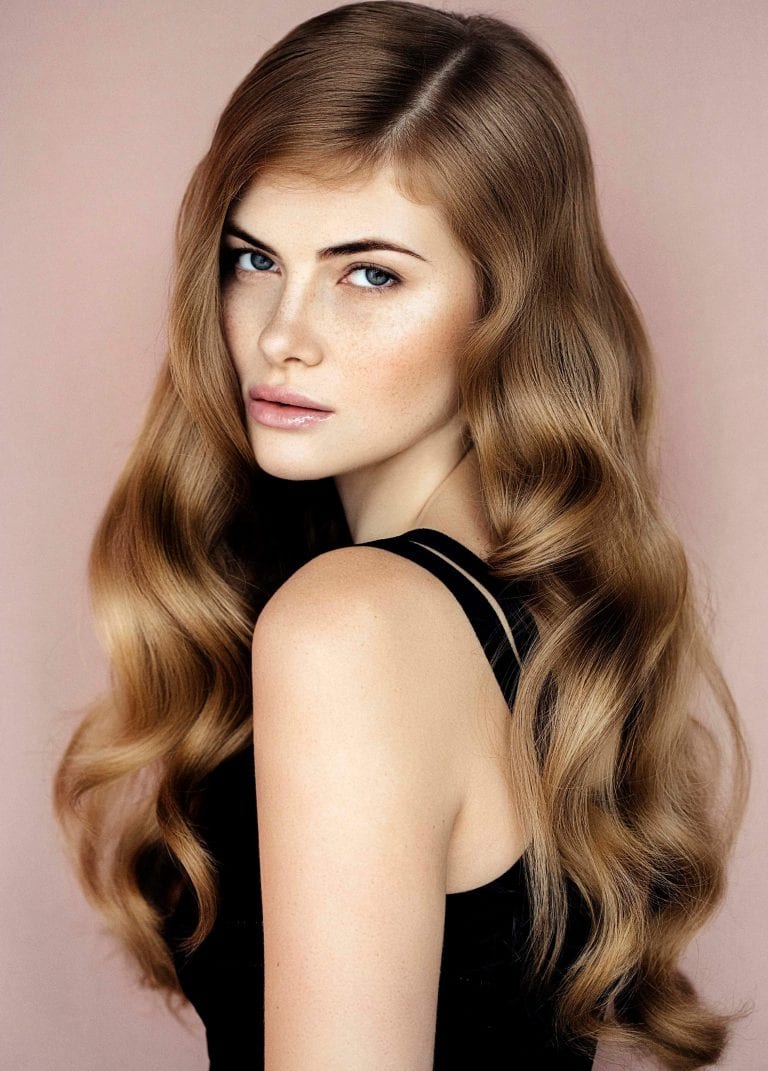 To achieve the hairstyle you are to prepare your damp hair with a smoothing lotion, then using a paddle brush blow dry the hair for a low volume finish. You may create a center or a side parting and if you have a fringe sweep it over to one side.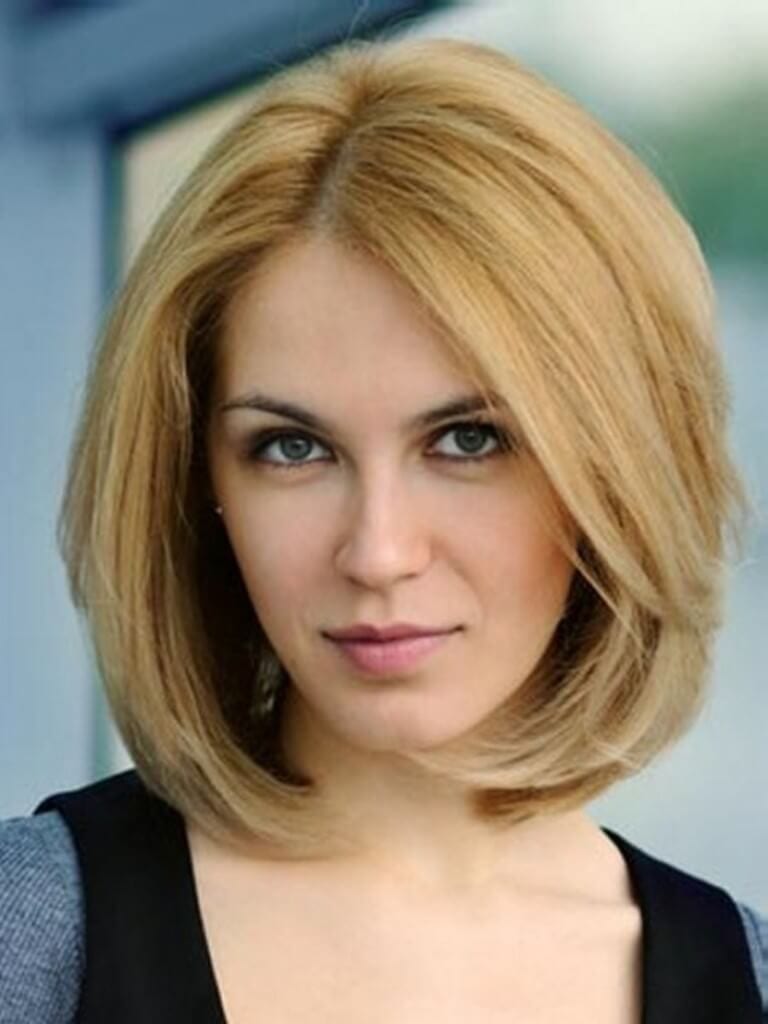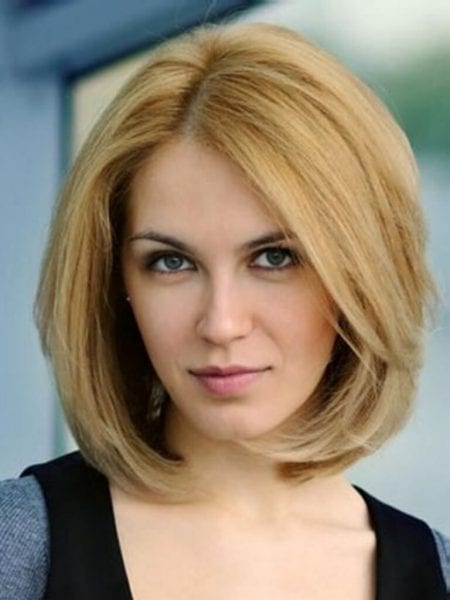 It is recommended to smooth the hair with a straightening iron as you wish and set the hairstyle with a light hold hairspray. This summer hairstyle is suitable for most face shapes.
---
---
Deep wispy bangs summer hairstyle for medium hair
The style depicts shoulder length hair with soft bangs that start at the middle of the head.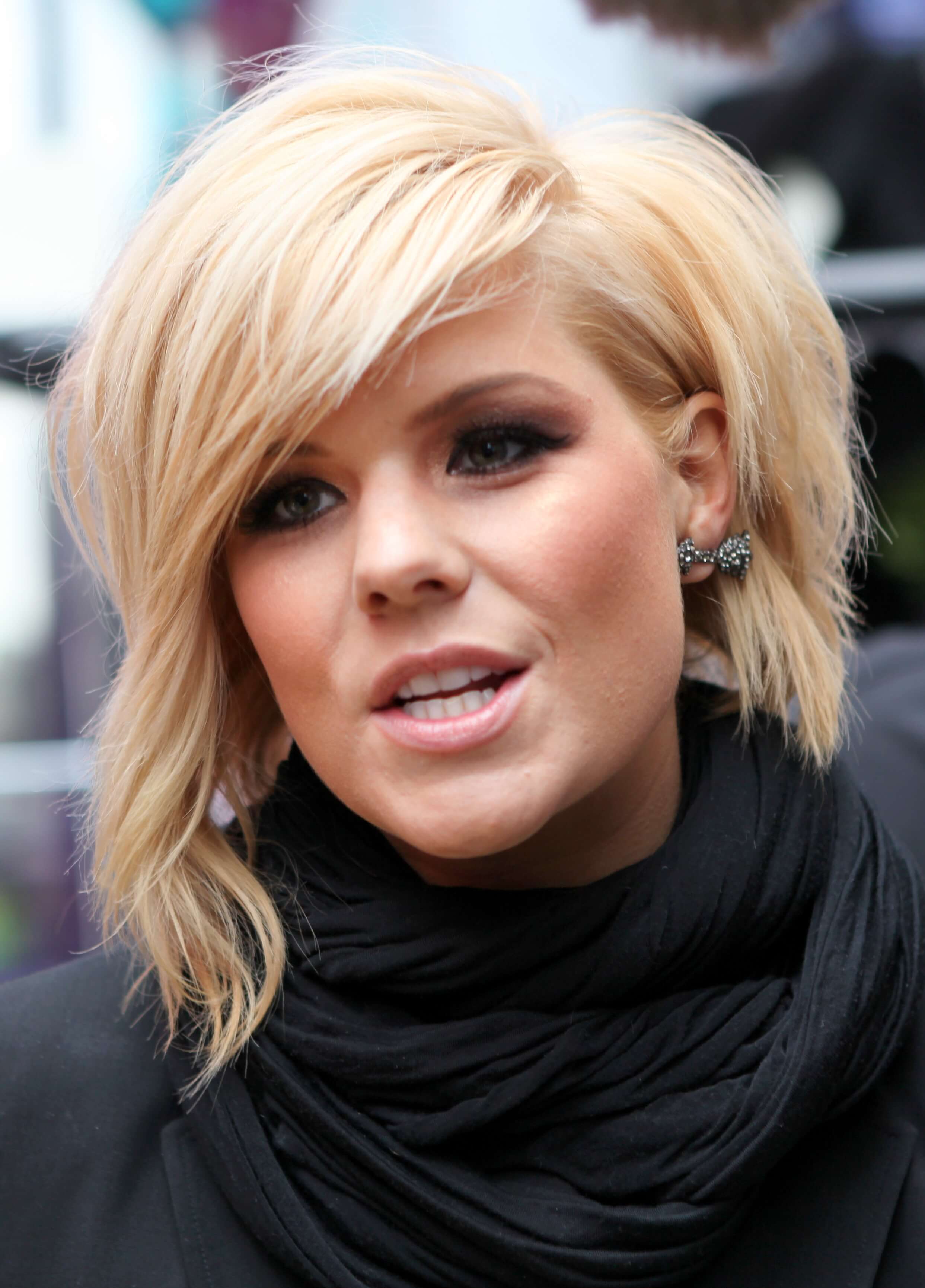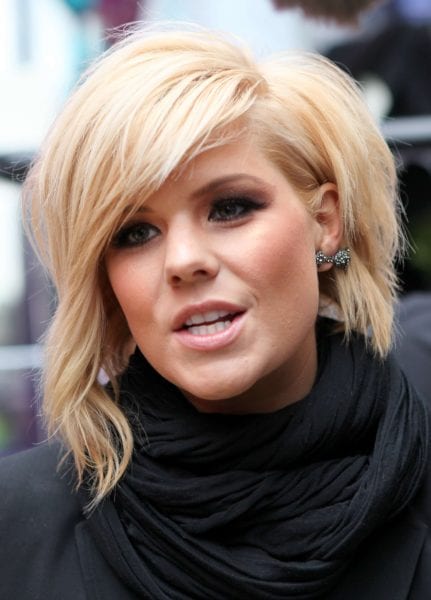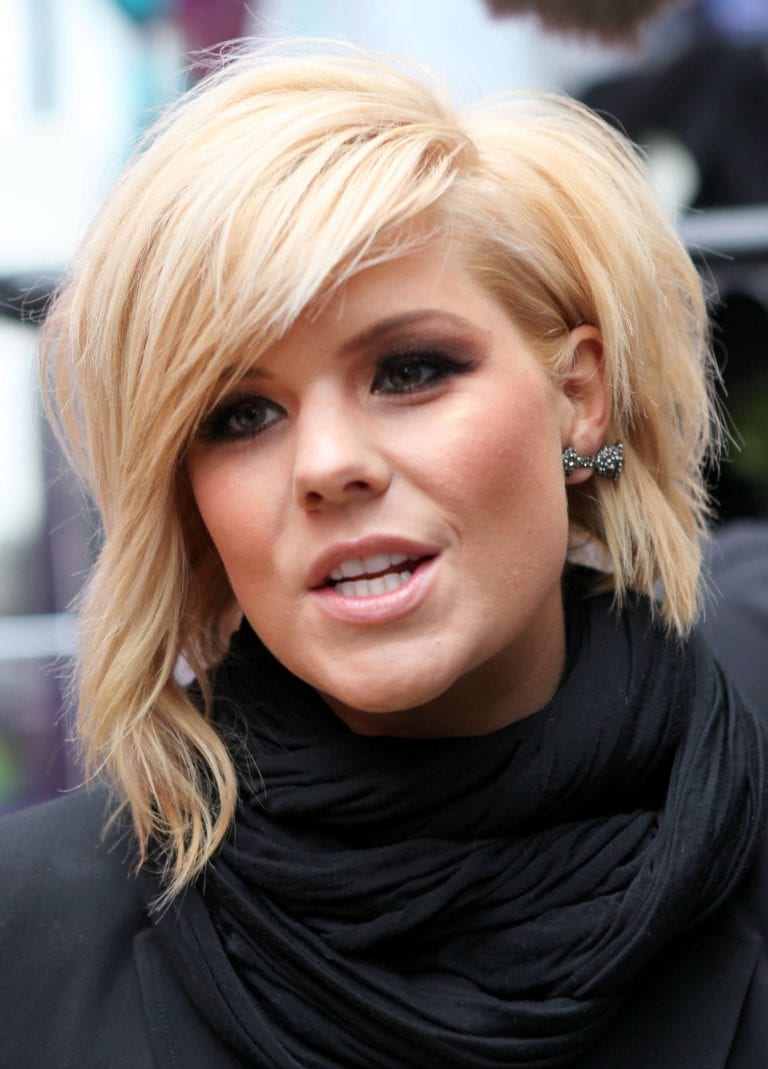 It is a great hairstyle for summer to attend various events and shoot doing different things with your hair.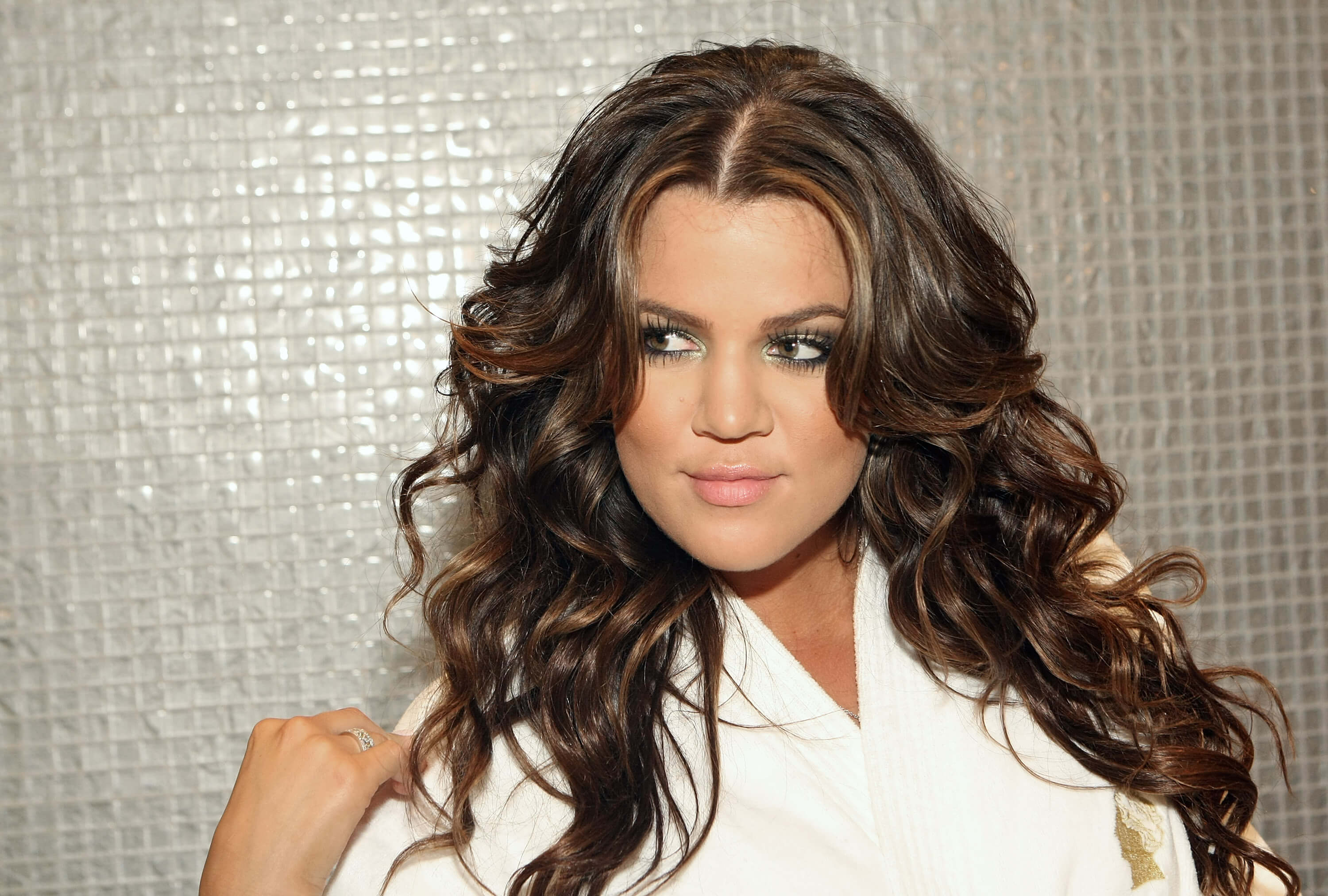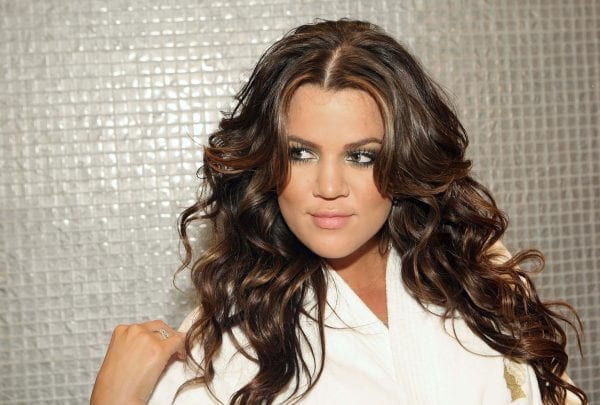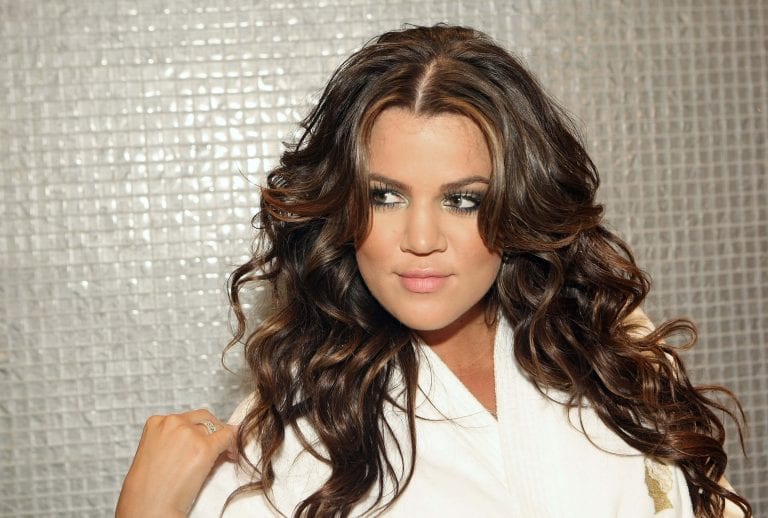 Due to the fact that the hairstyle does not have any layers it is very versatile and will allow you to create almost any style.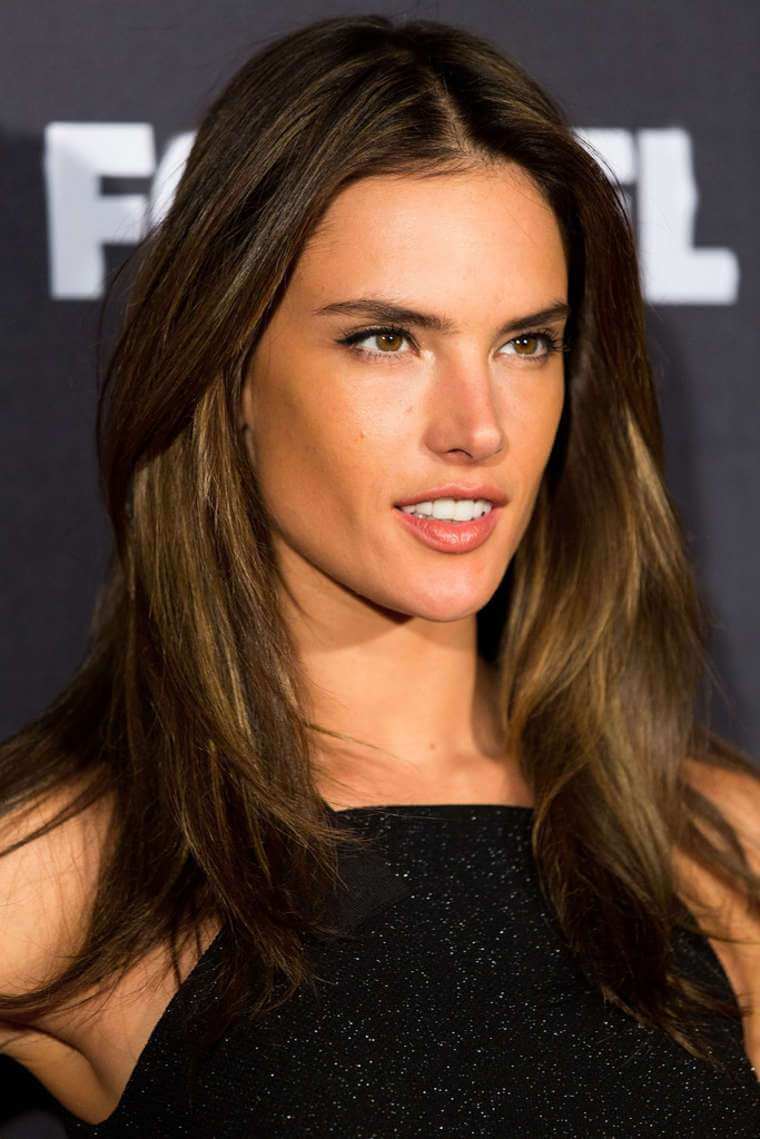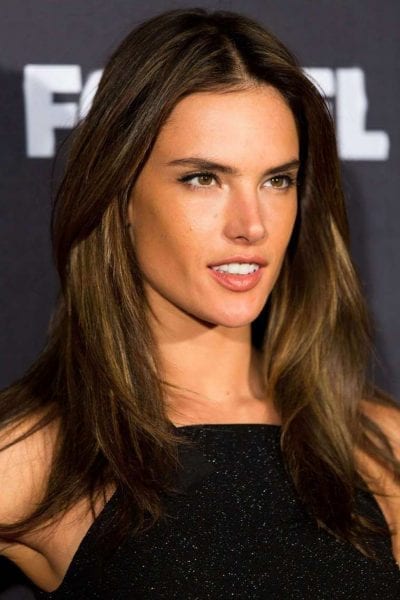 As the hairstyle downplays the forehead and emphasizes the cheekbones it will be perfect for heart and oval face shapes. In case you have several spare minutes you may curl your straight hair or straighten your curly hair.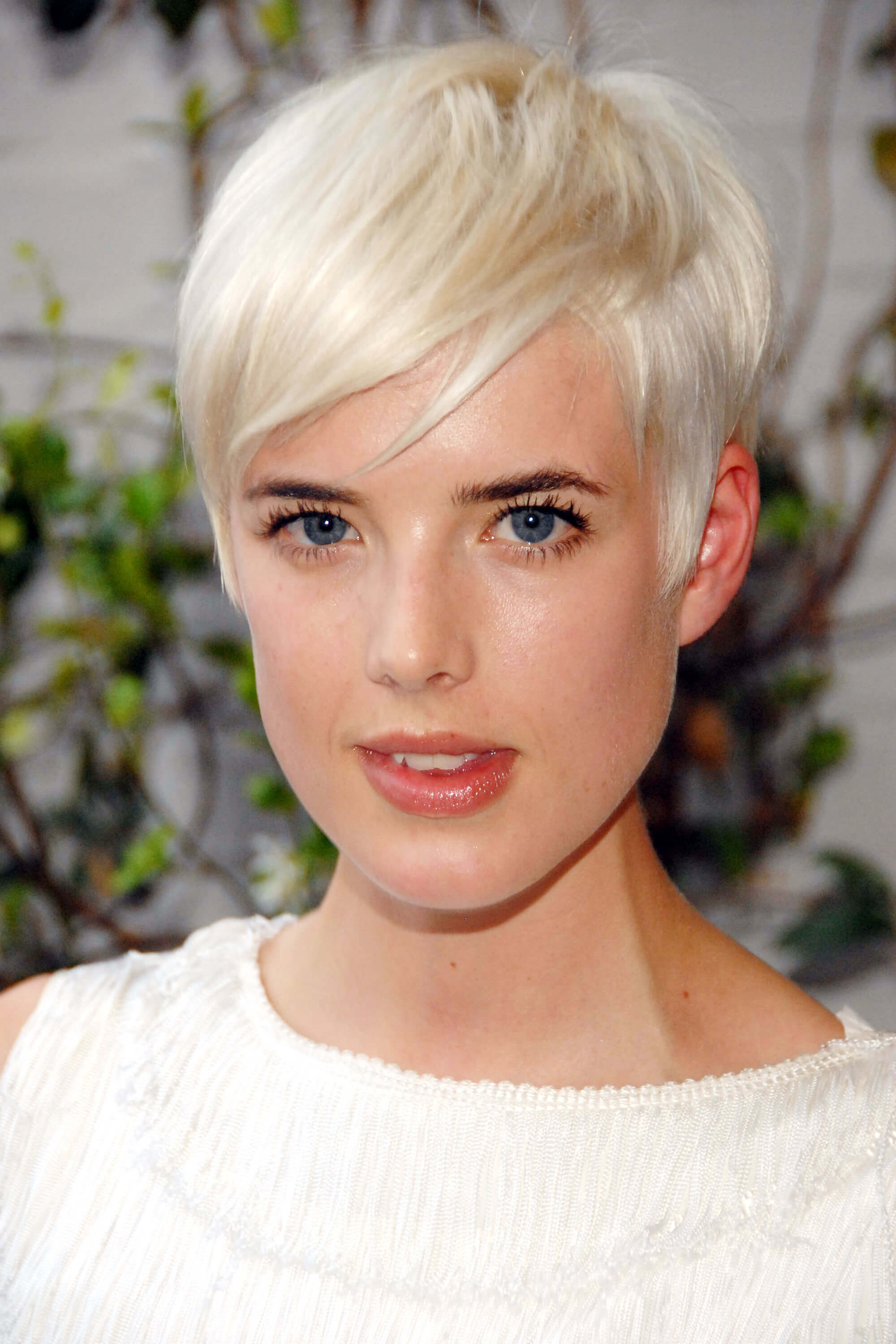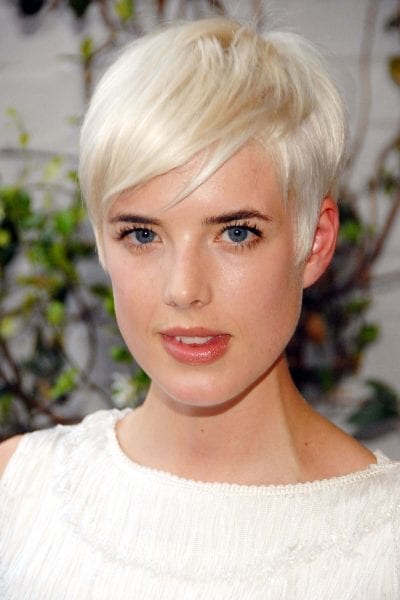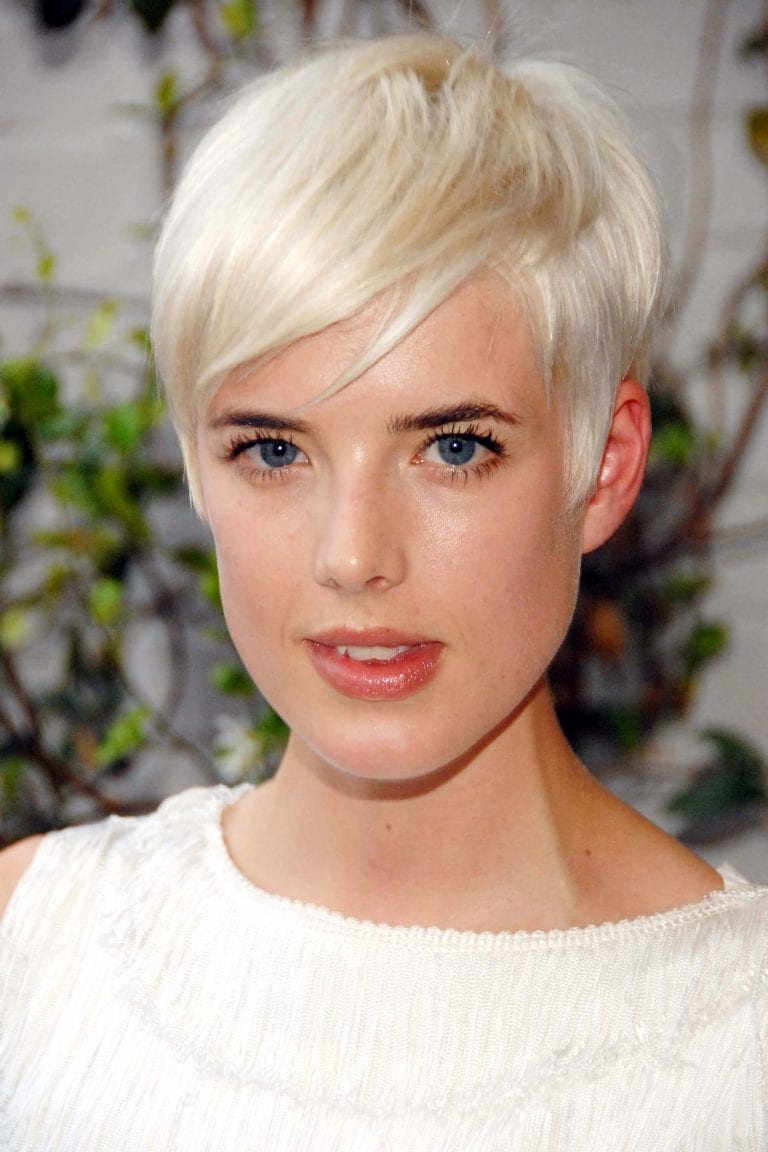 Sometimes summer weather is a bit windy, so to fix your hairstyle apply some light hold hairspray.
Easy summer hairstyles
Edgy pixie hairstyle for the summer
In summer it is often important to save your time and spend it on something more serious than hairstyling, so the shorter your hair will be, the quicker you will be able to go out.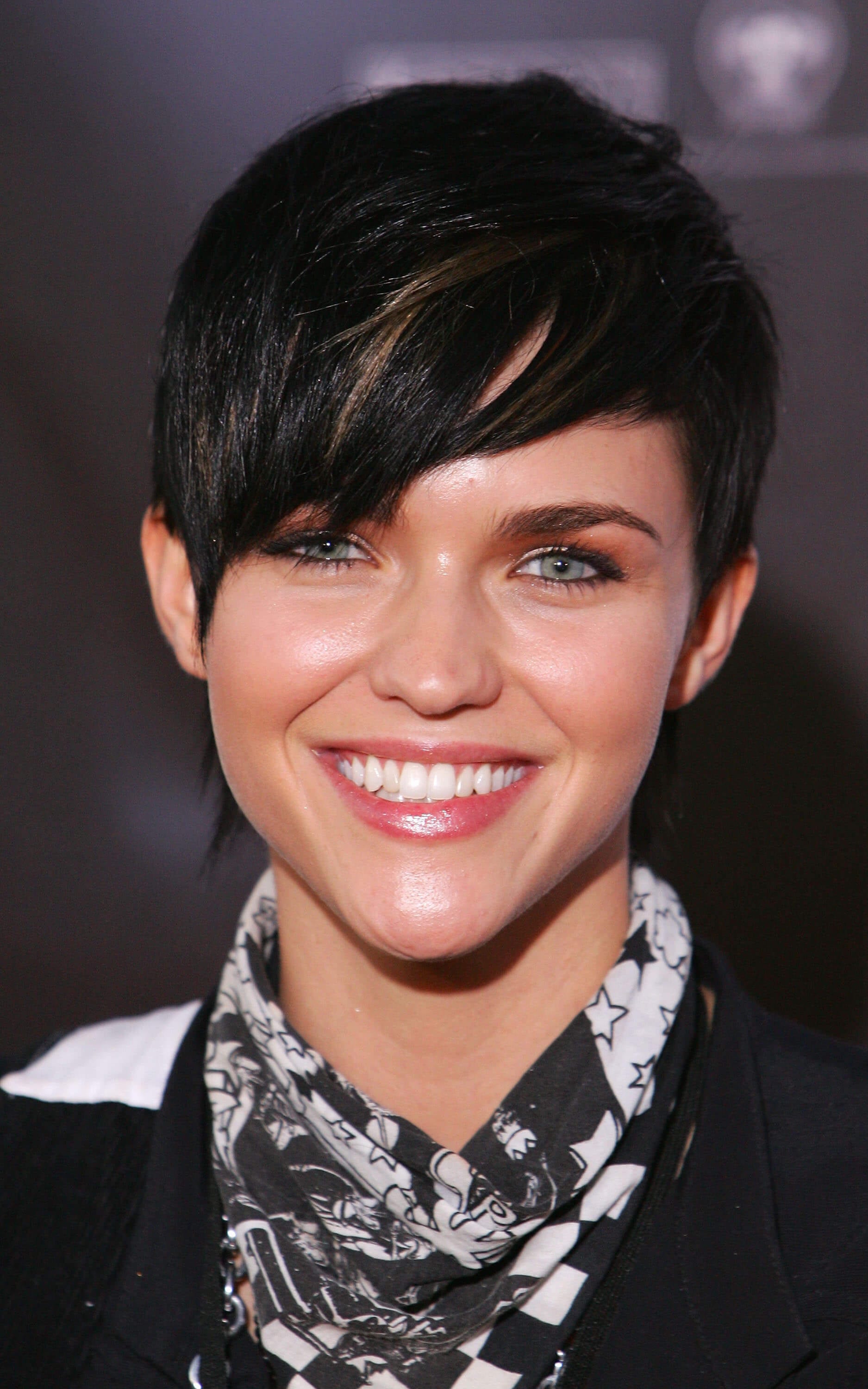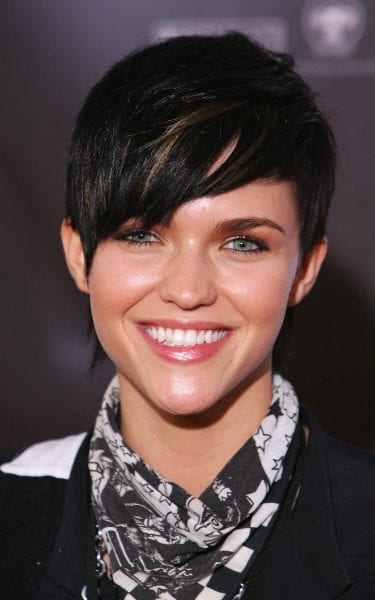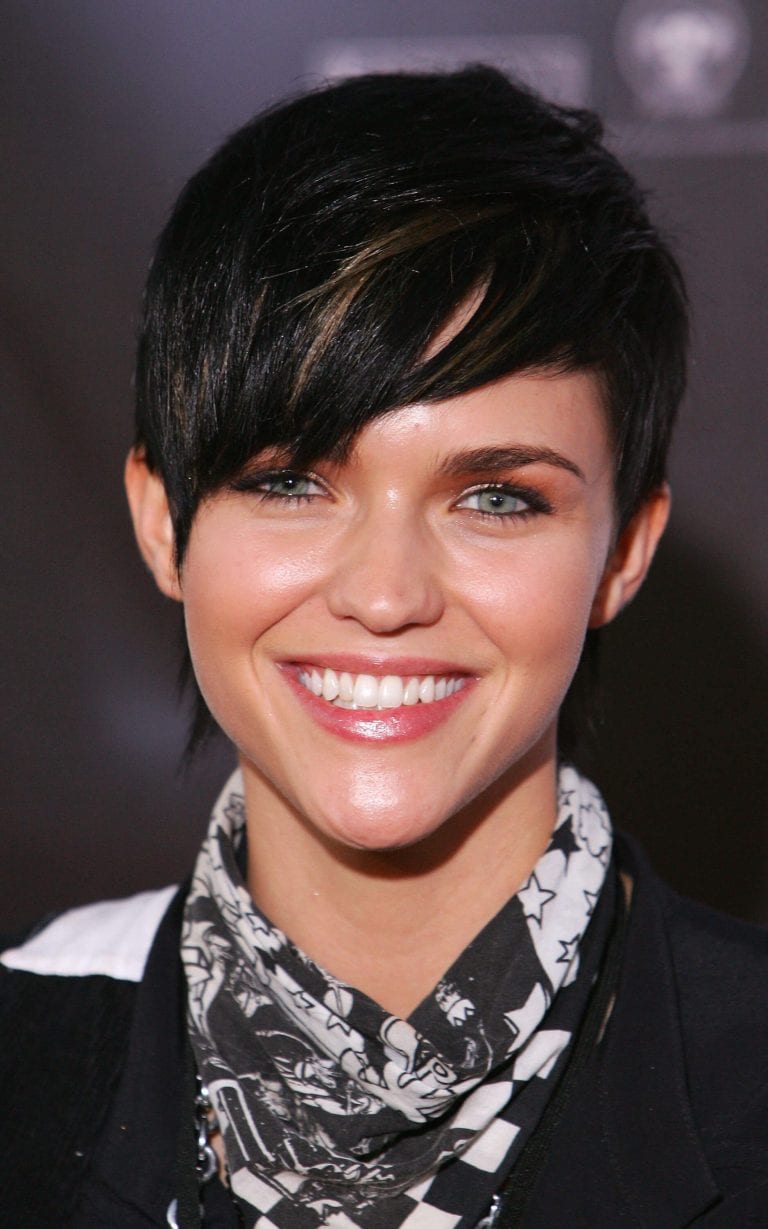 Pixie is a perfect easy summer hairstyle in this way. A closely cut pixie features the hair that is choppier and longer on the top and asymmetrically layered in the front.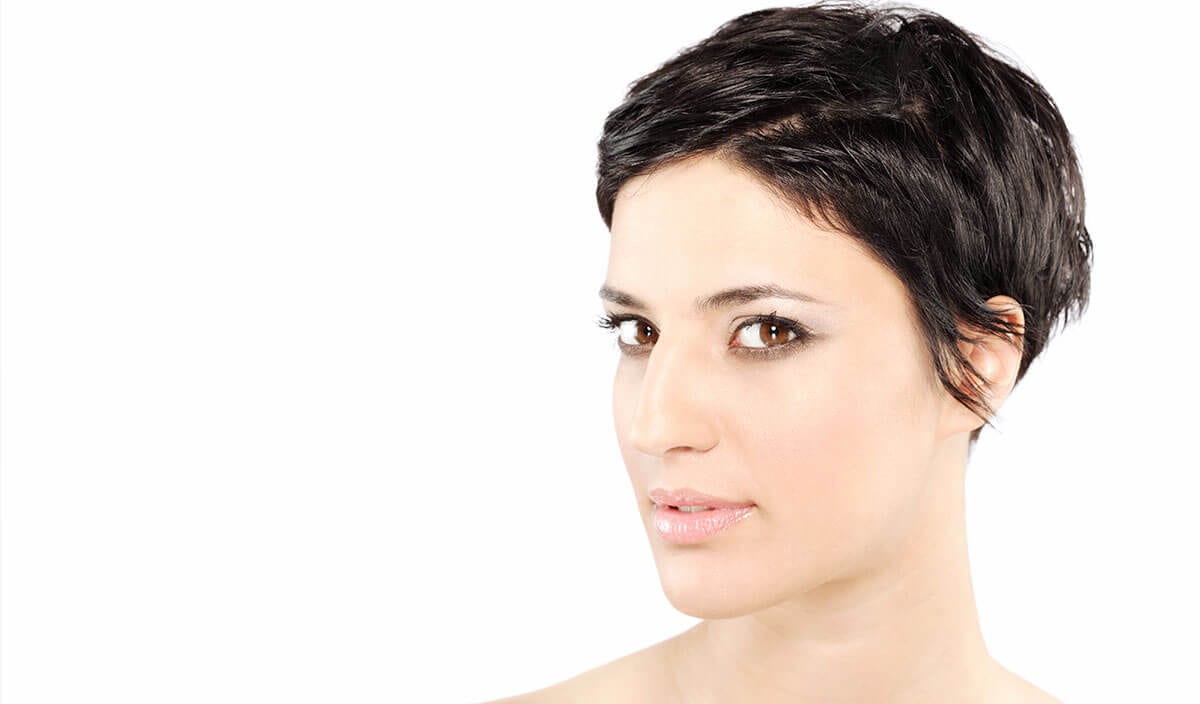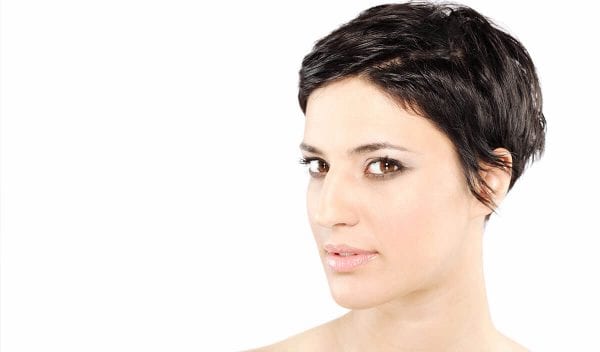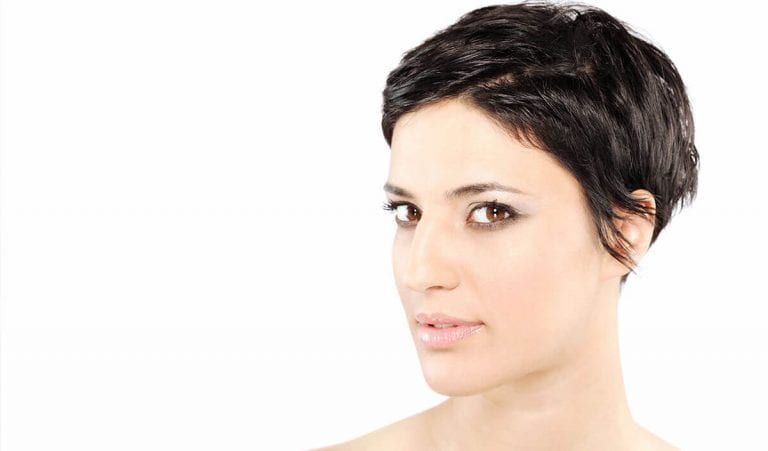 This funky hairstyle can balance out soft and feminine faces as it is marvelously edgy without feeling over-the-top. Actually, the hairstyle works well for women who have confidence and self-esteem.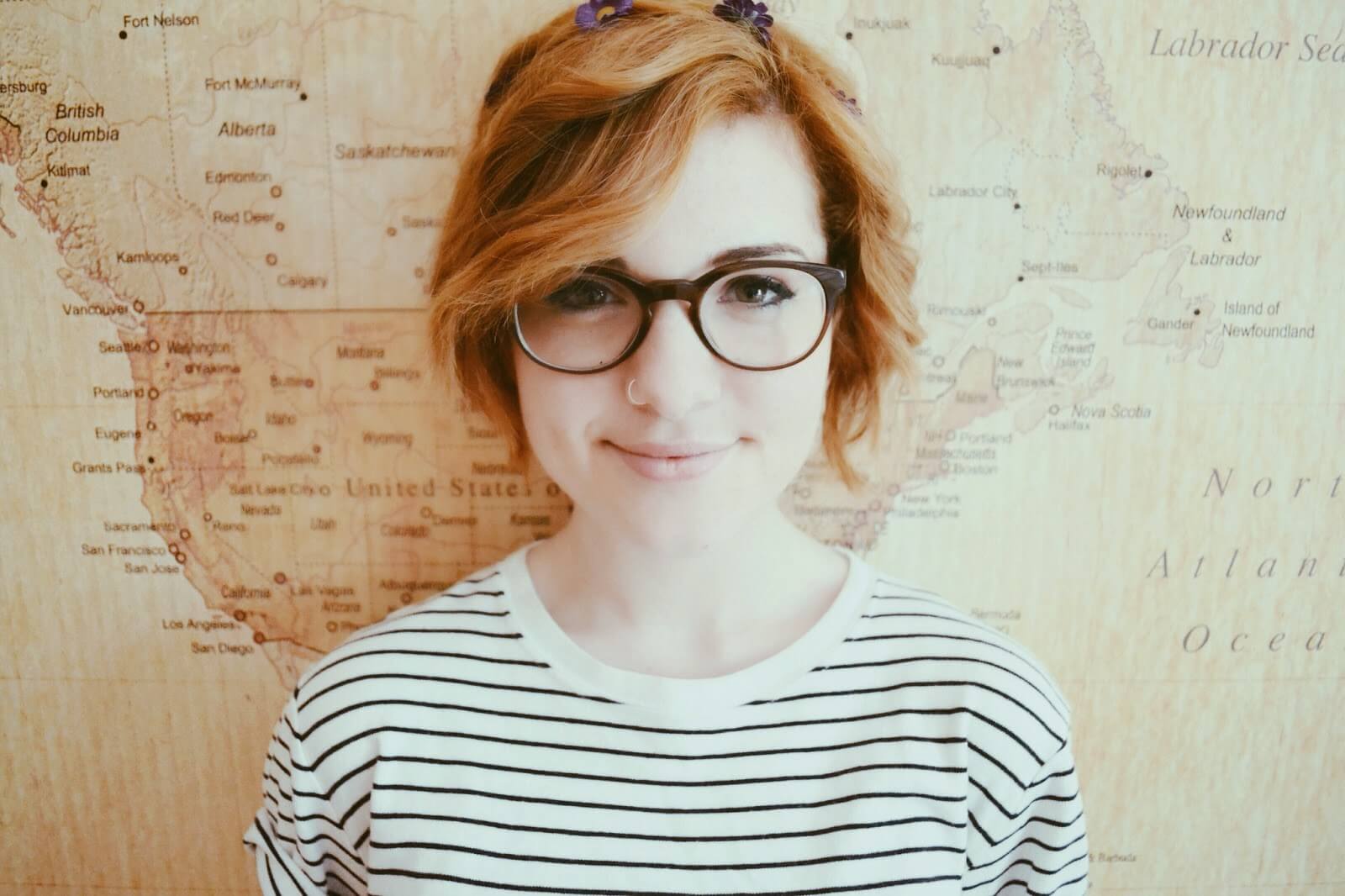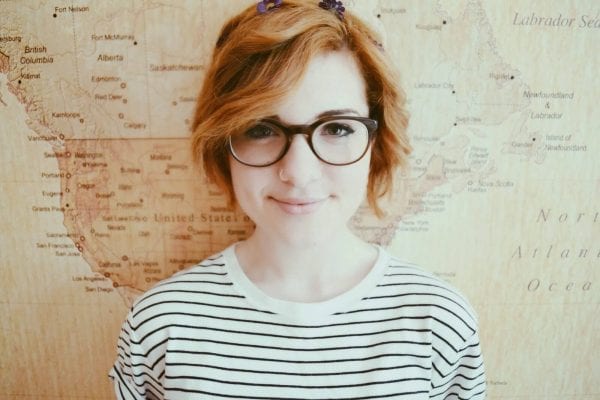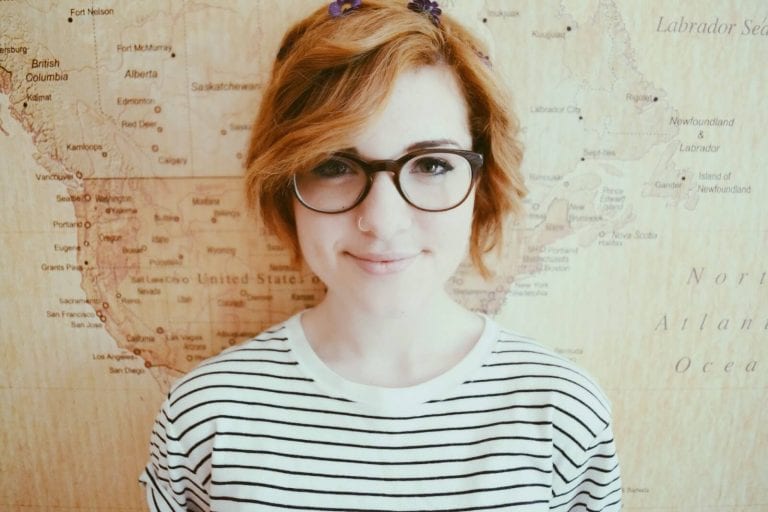 It is also a great hairstyle for straight and wavy type of hair; therefore curly hair may look a bit puffy. In addition, women with longer face shapes are recommended to opt for more volume on the sides to draw the eye outwards and not down.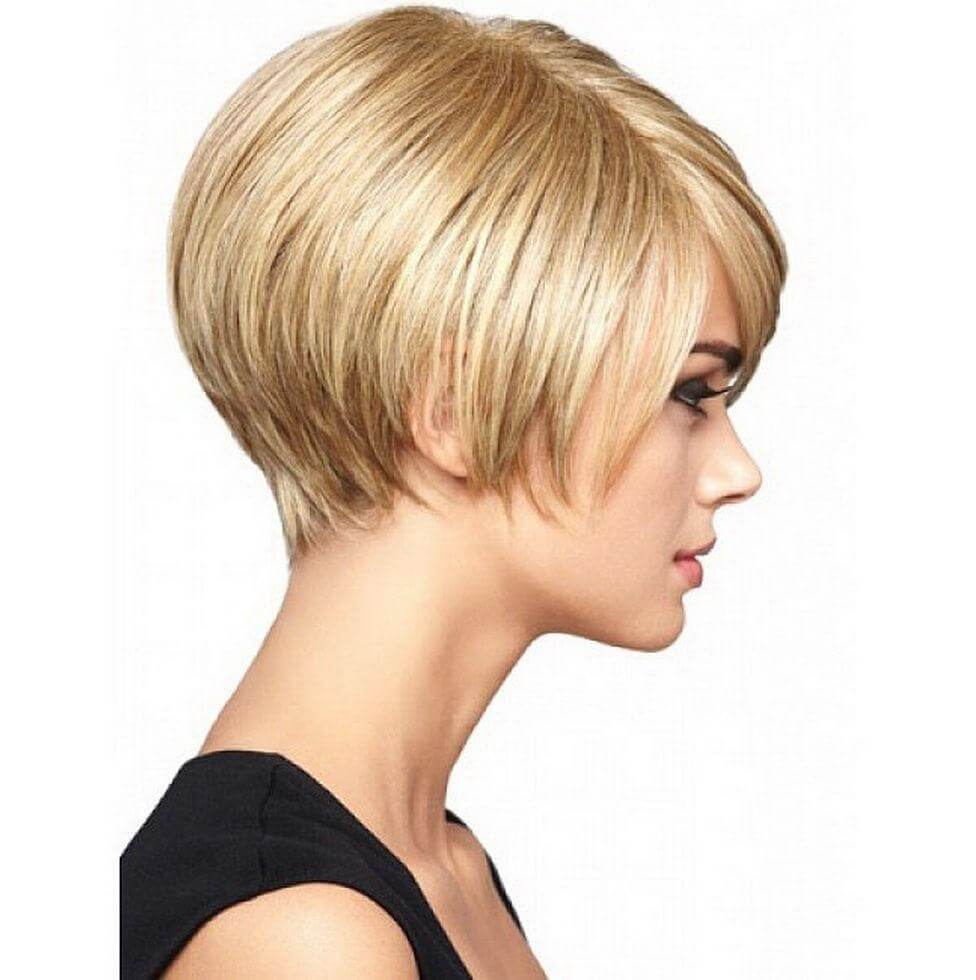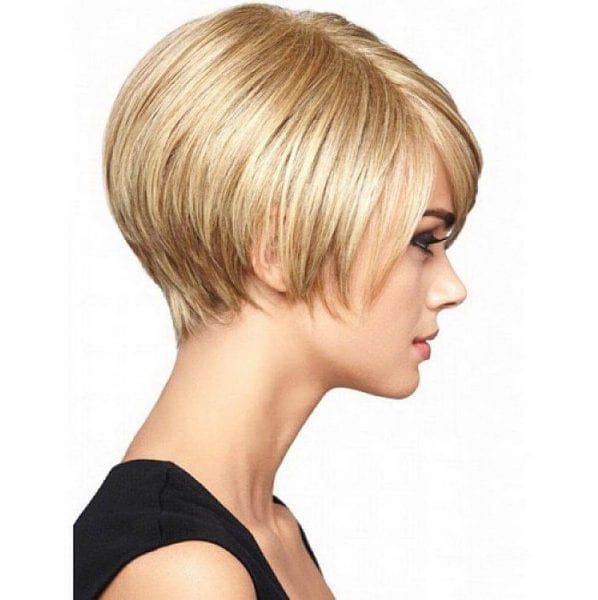 One of the advantages of this hairstyle is an experiment. You obtain an ideal opportunity to experiment with color, as the hair is really short, and with asymmetry making it side swept, center parted or cut longer and shorter from different sides.
Short shag easy summer hairstyle
It can be frequently seen among fashion hairstyles featuring above the chin hair with heavily feathered ends and a chunky, side-swept bang.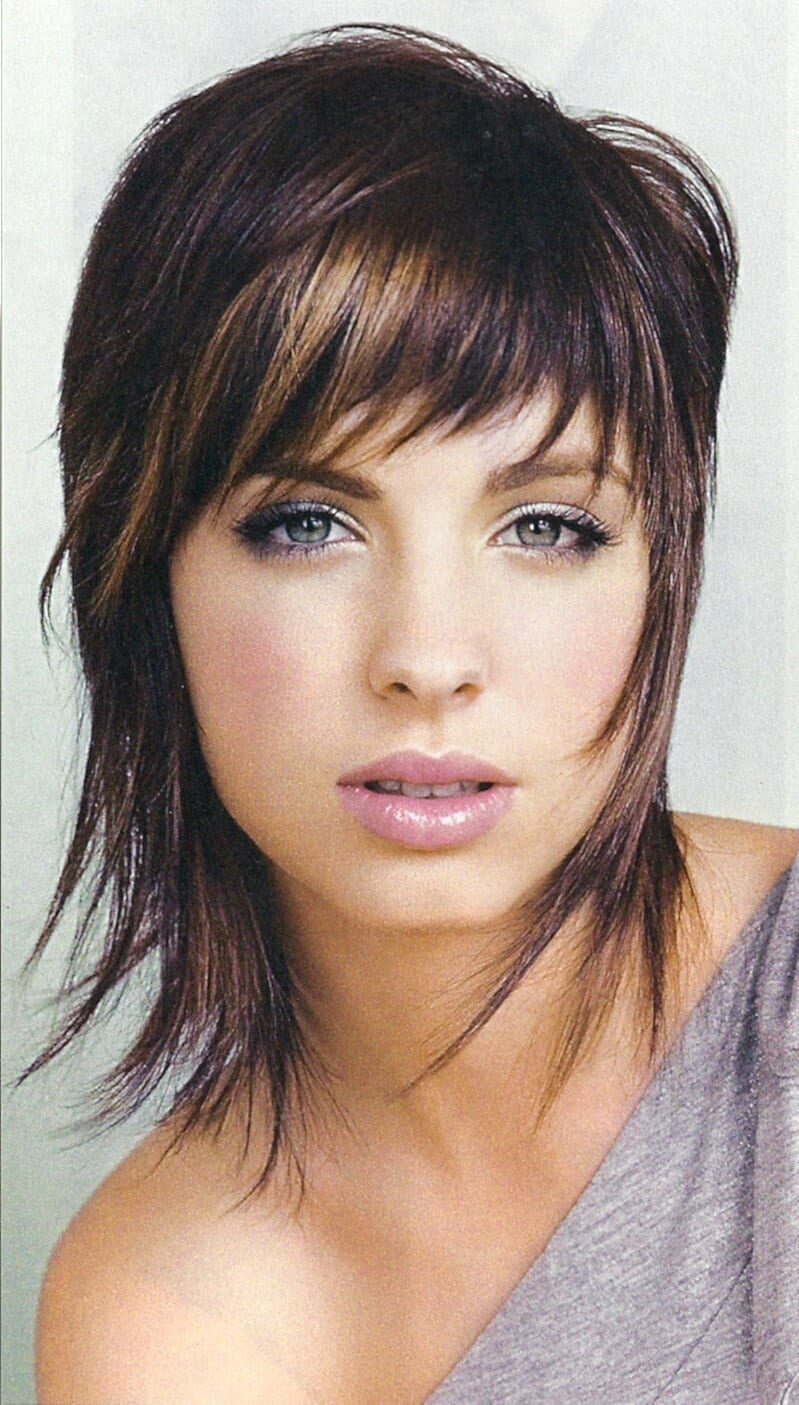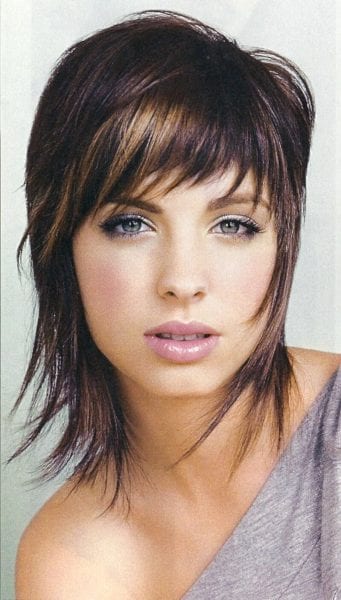 The layered sides will mostly flatter heart shaped faces whilst the diagonal fringe will highlight delicate feminine features.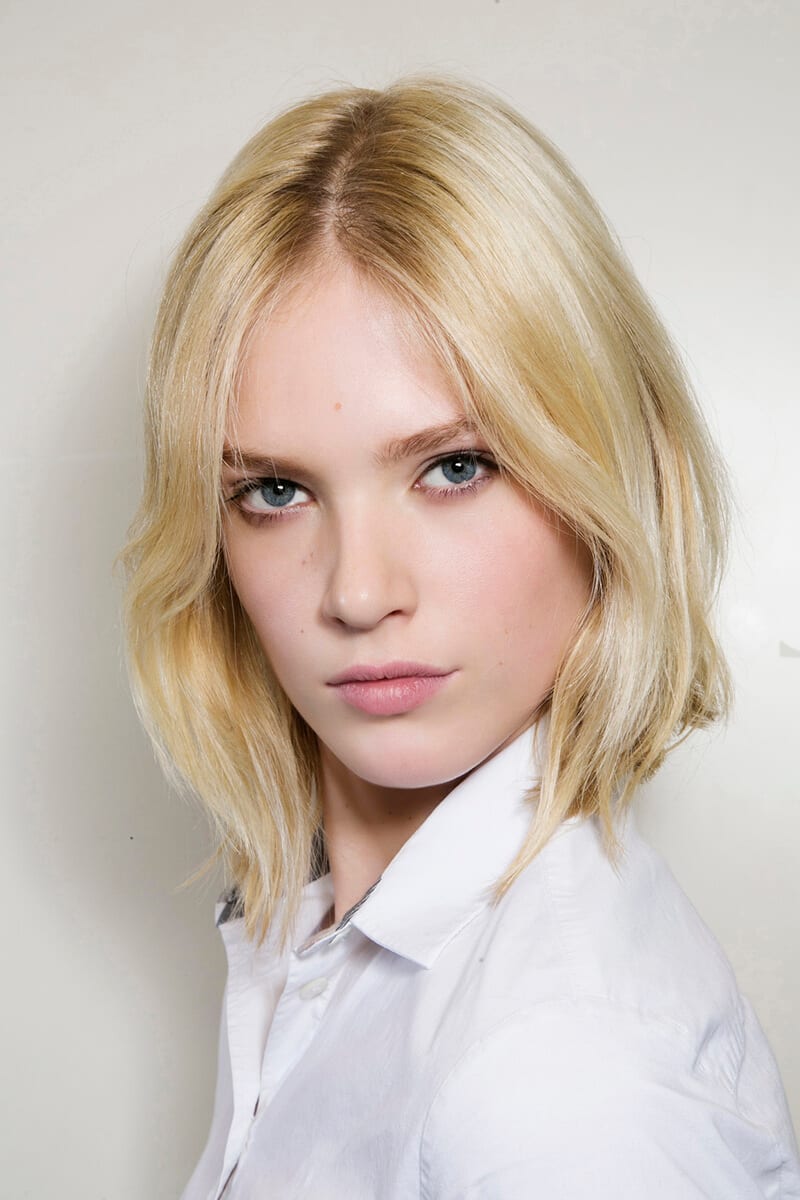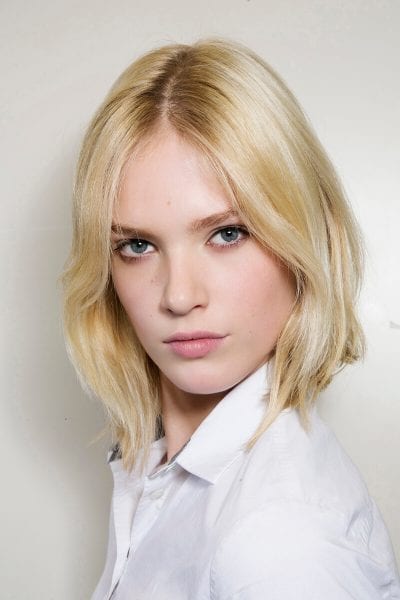 This versatile hairstyle for summer is perfect for ladies who are growing out a shorter cut as it stands between pixie and bob hairstyles. Moreover, it looks gorgeous at all stages of growth due to its free form style.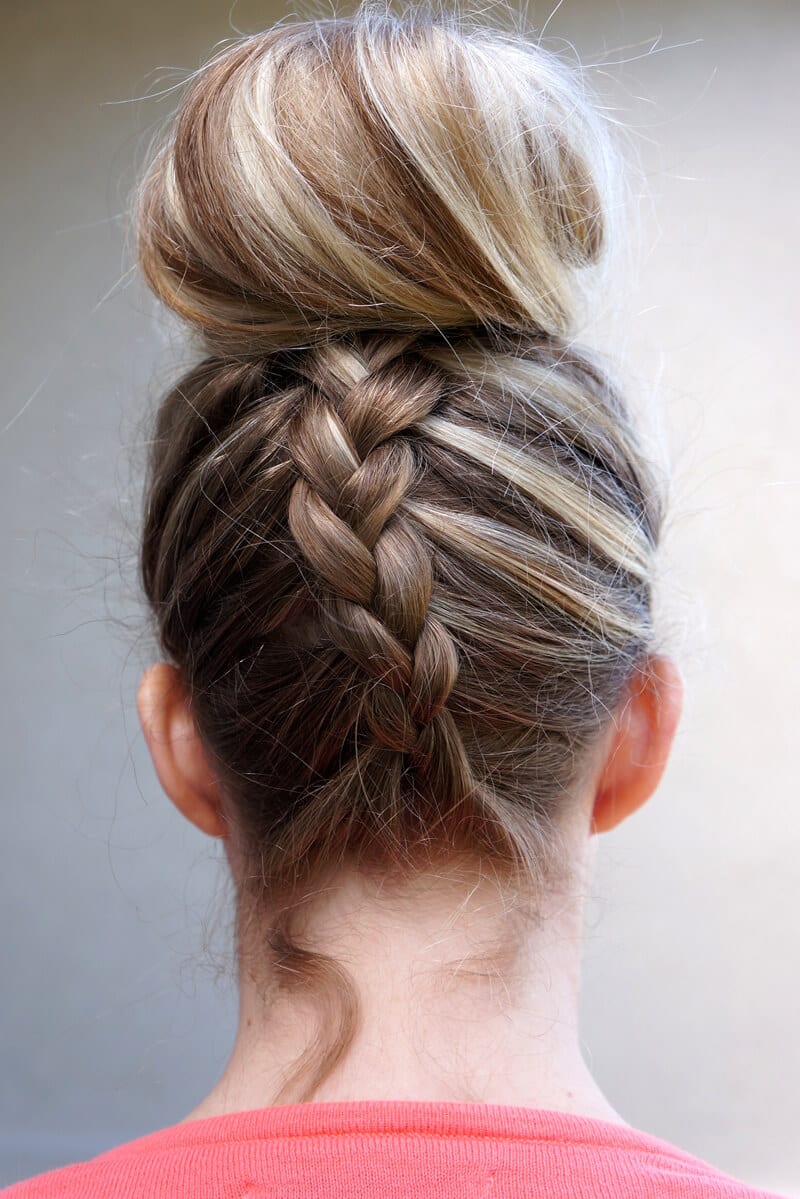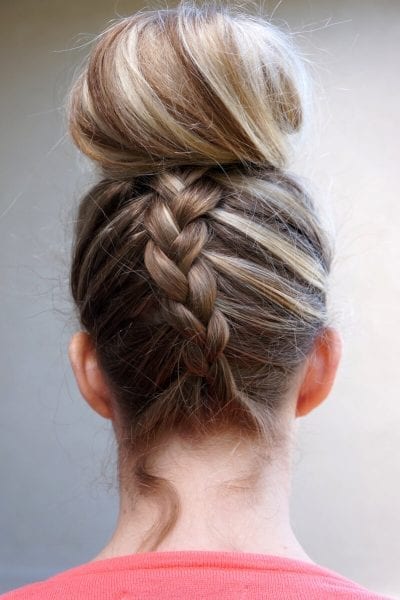 Unfortunately, this hairstyle won't work at all if your hair is too thick, it may start to look a bit hatty.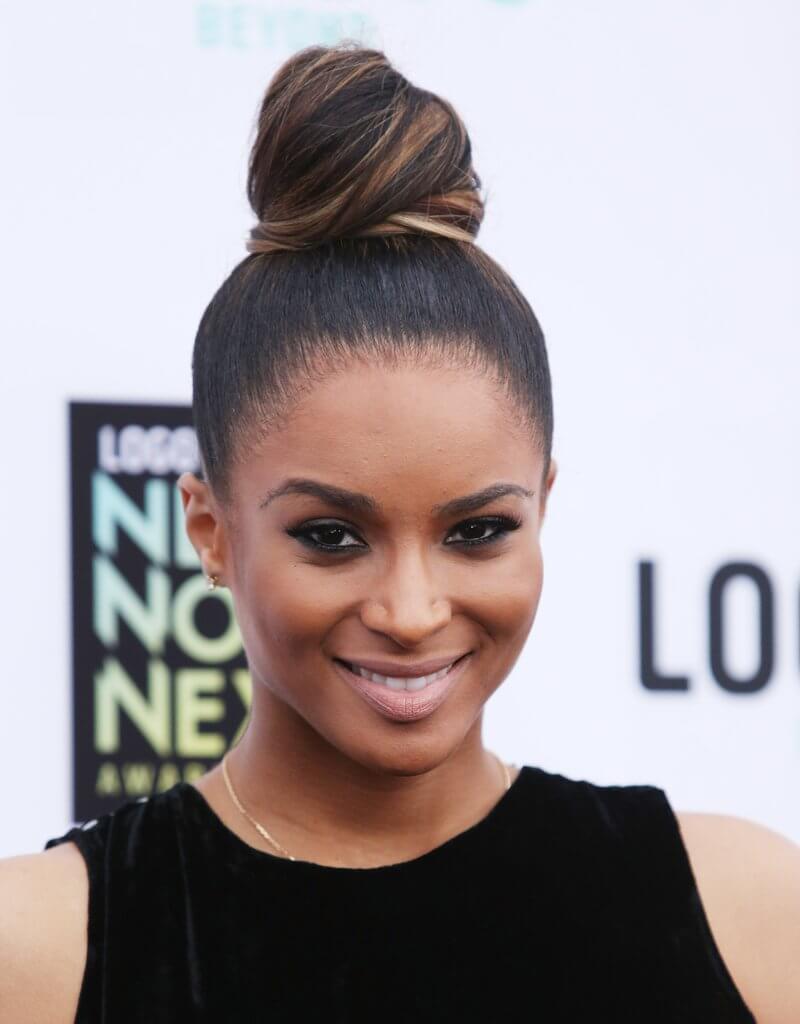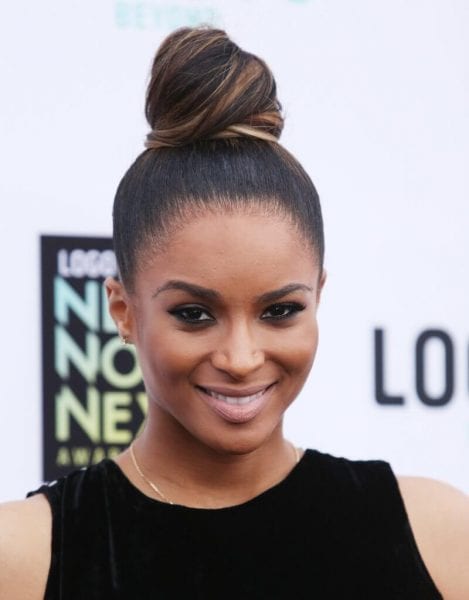 However, it will be a perfect solution for simple styling with naturally wavy hair. If you want to create it on your straight hair, you should apply a little product to piece out the ends.
Twisted top knot for long hair easy summer hairstyle
Summer season is fun for pool and beach days, but, unfortunately, not so fun for long hair.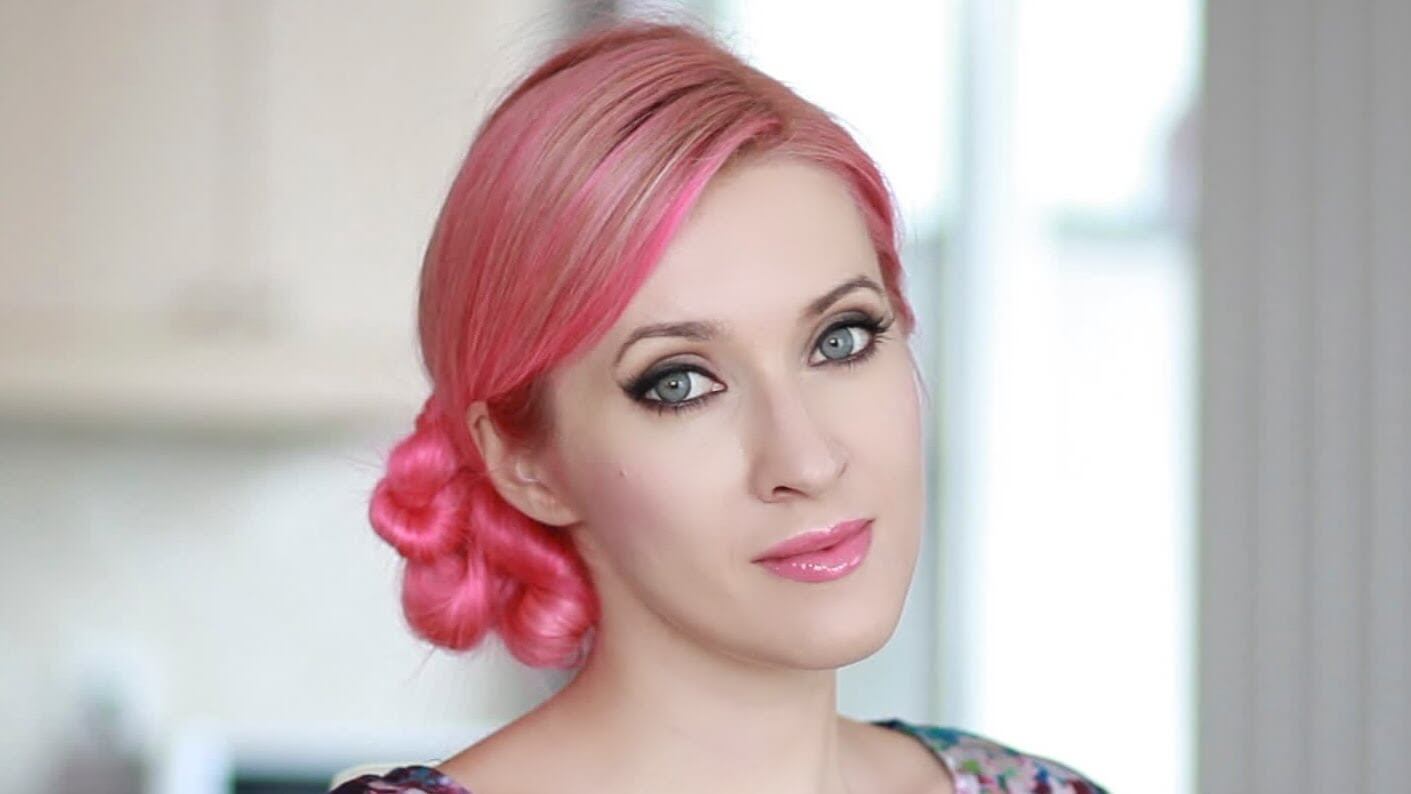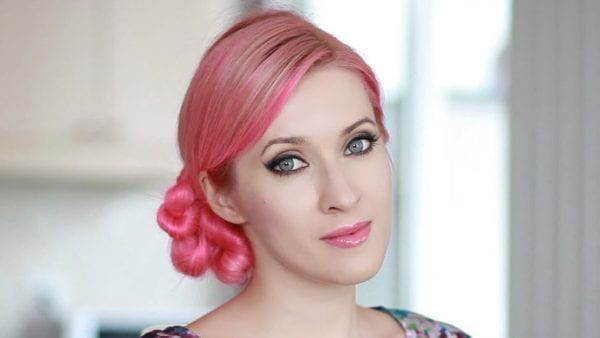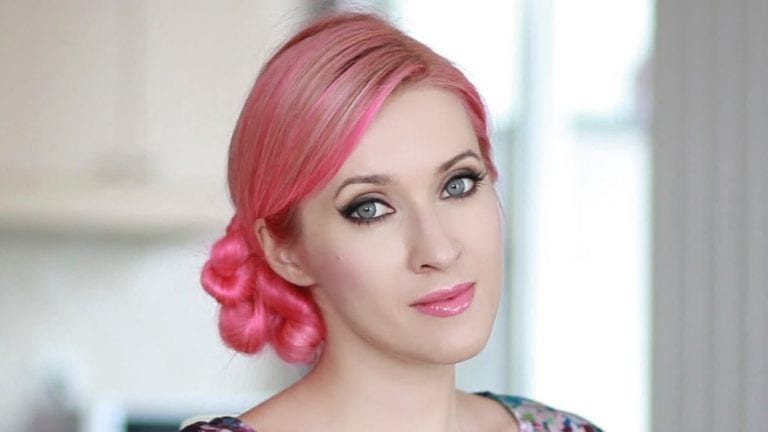 In fact, there are two ways to keep the hair out of your face, the first is to chop it short and not worry about your hairstyle till it gets longer, and the second that is more real if you are not intended to change your appearance so drastically – just create a marvelous top knot that will keep your long thick hair in place and allow you to feel more relaxed in summer heat.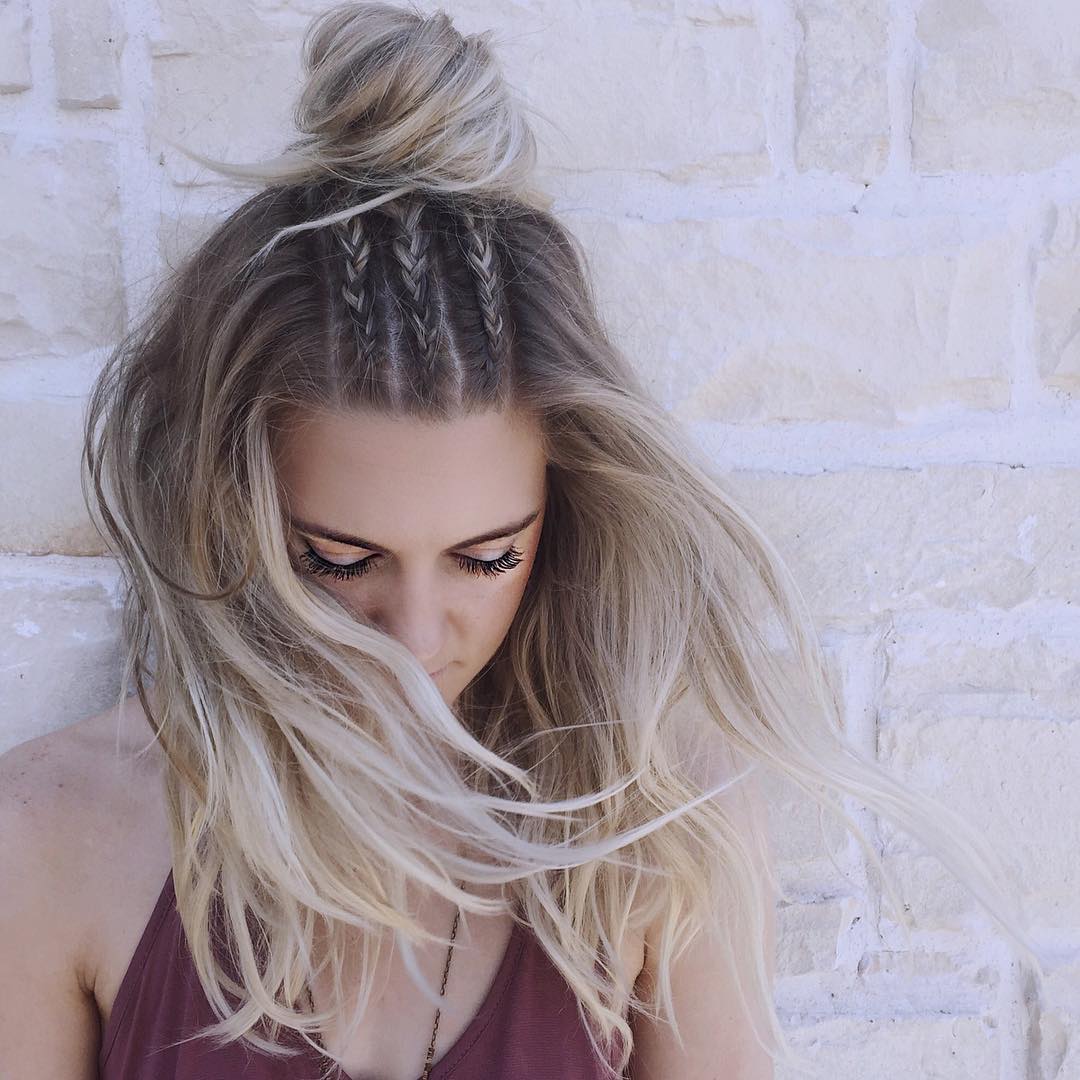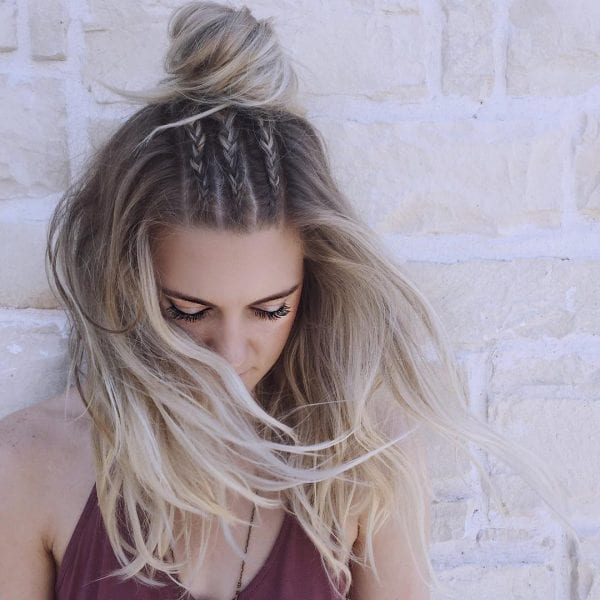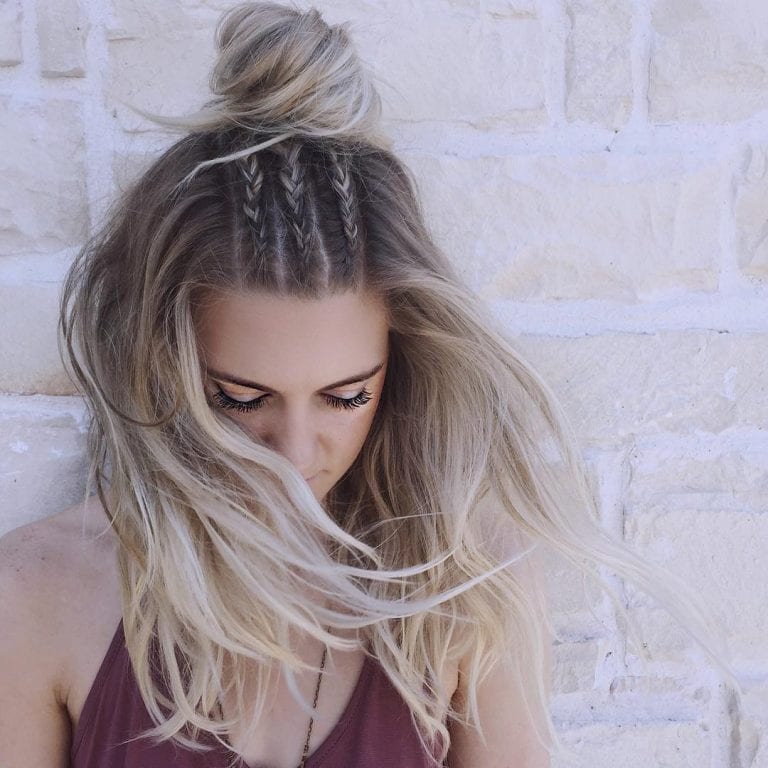 This fashionable hairstyle will surely take you to the beach and beyond. Moreover, it is not difficult at all to achieve such great hairstyle for summer. You are to make a high ponytail, to separate the hair in it into four parts.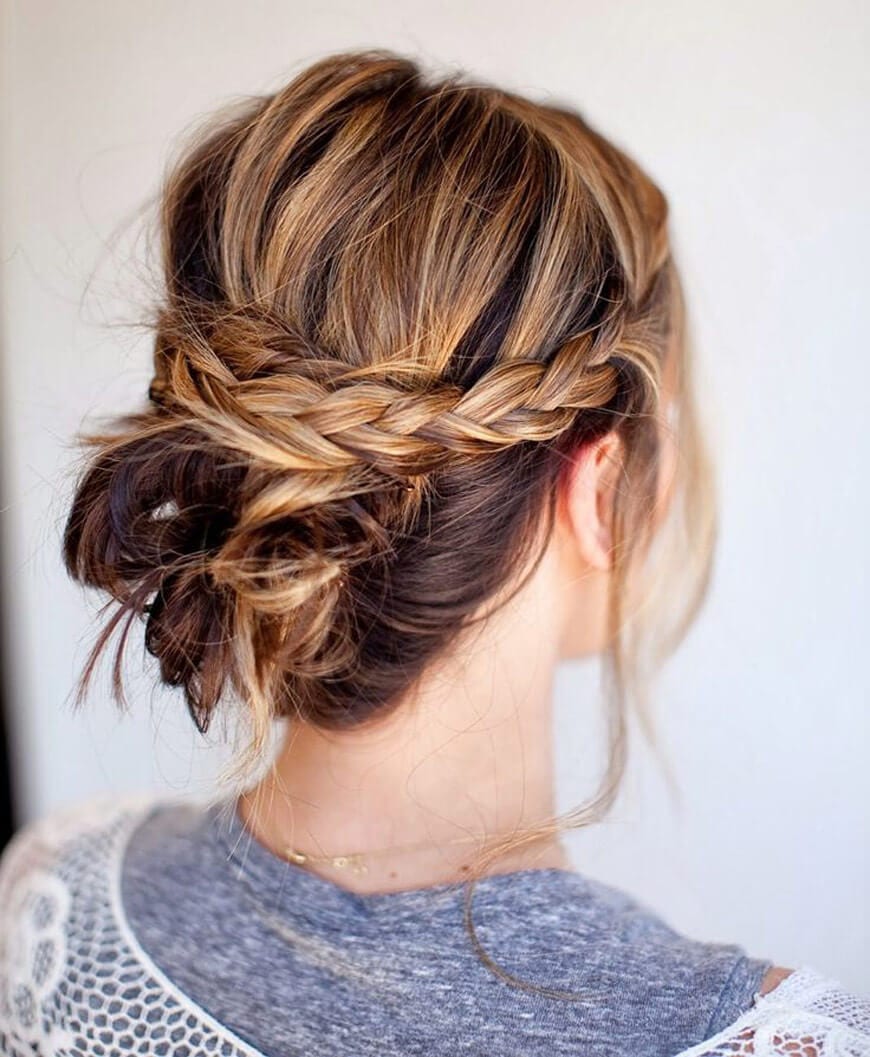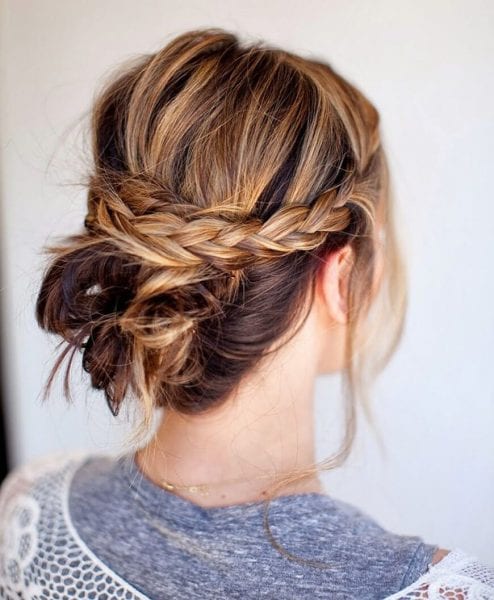 Then twist the first two parts and wrap them around, fix the twist with bobby pins, do the same thing with the other two parts.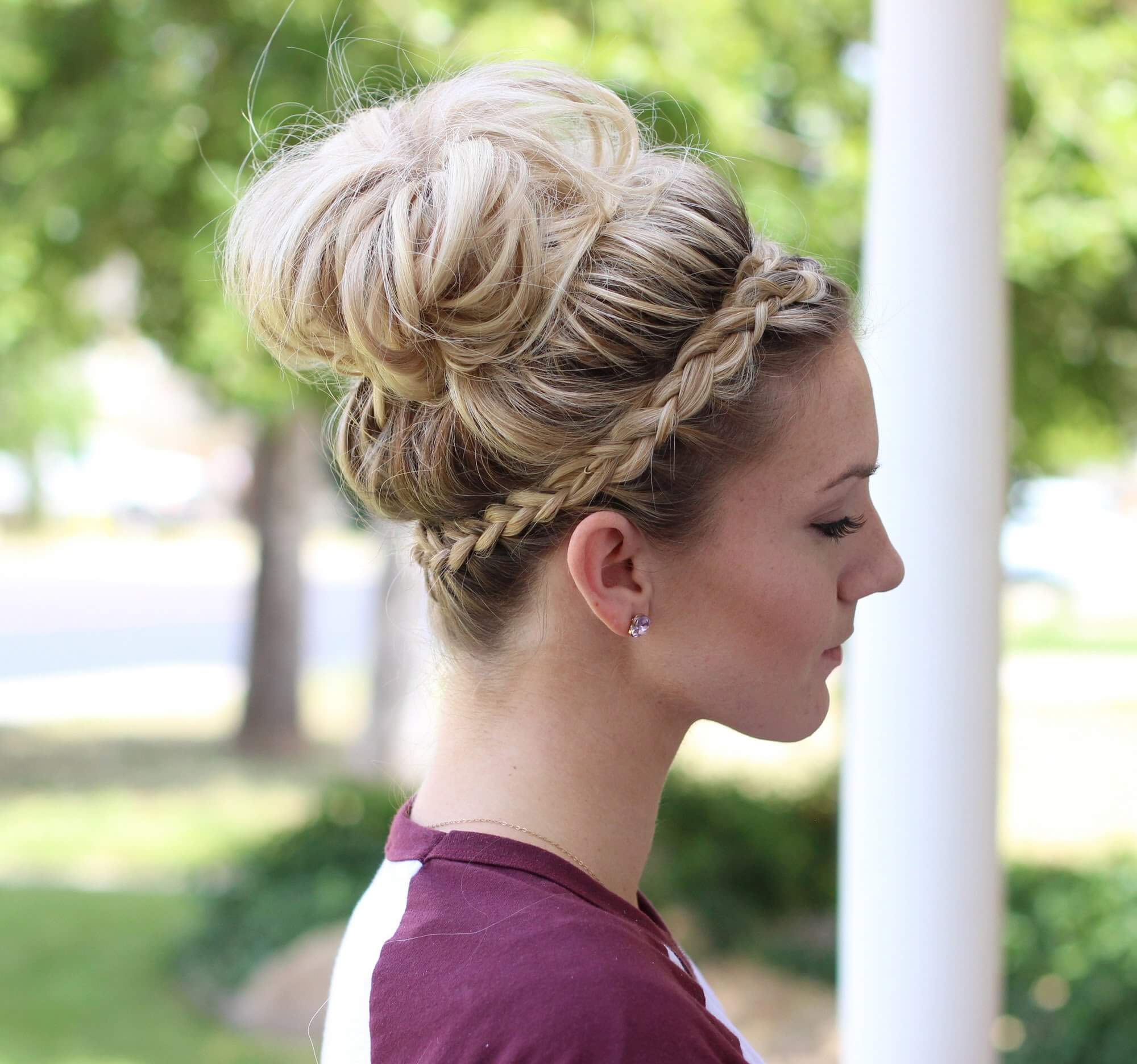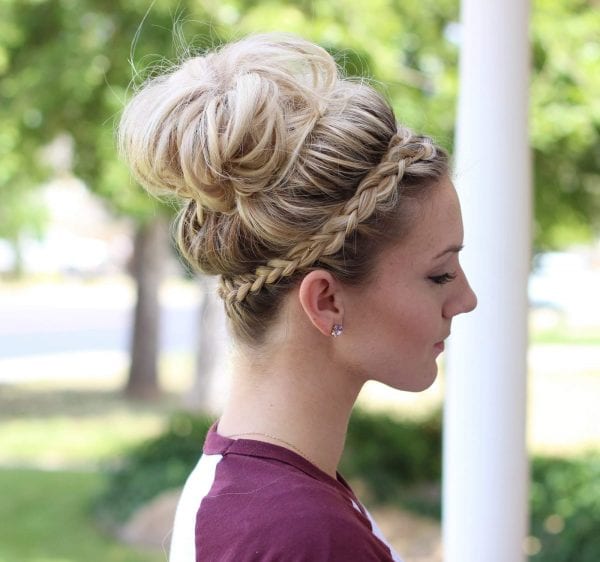 You should wrap these two twists in opposite directions, fixing them in the end. If necessary, apply some light hold hairspray to finish the look and rock the summer heat easily with beautiful fashion hairstyle.
Hairstyles for humidity
Summer does not always mean heat and sun; quite often you will meet rainy and humid days, so you'd better have something for your hair during this time. It is recommended not to spend eternal hours on constructing hairstyles that will be more probably ruined in humid weather.
Braid into a bun hairstyle for summer
Among great hairstyles for humidity you will discover a surprisingly easy braid into a bun.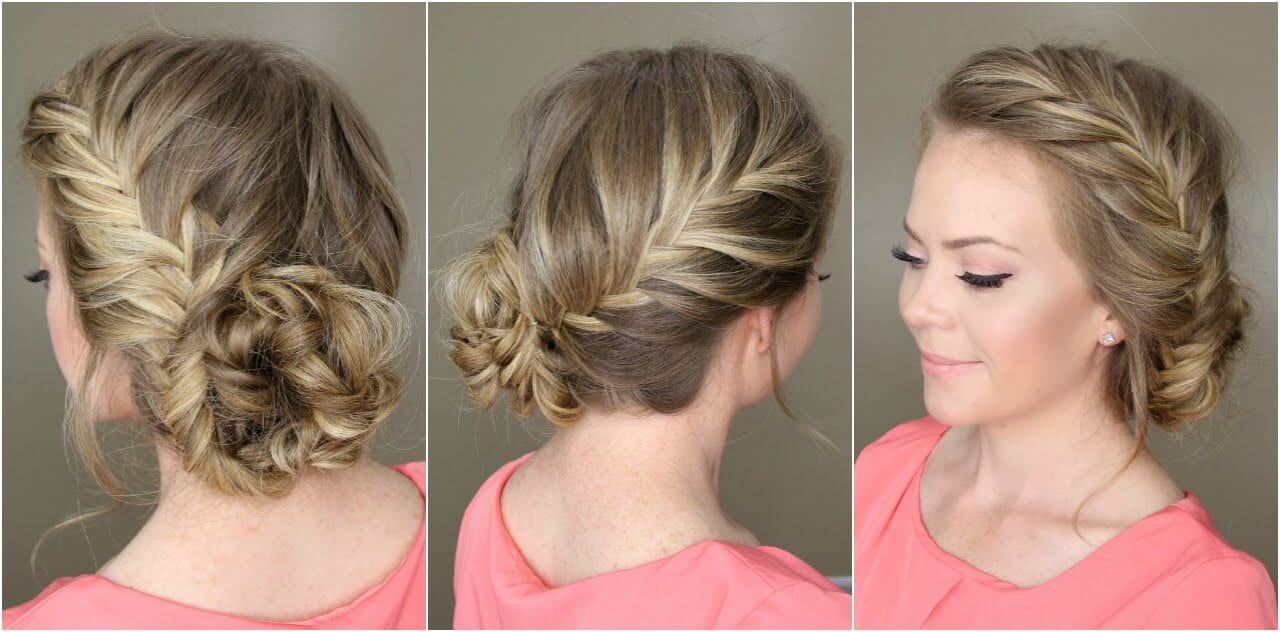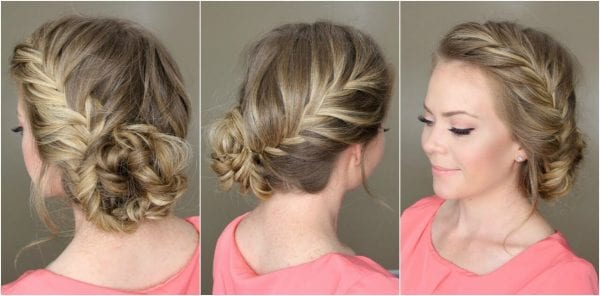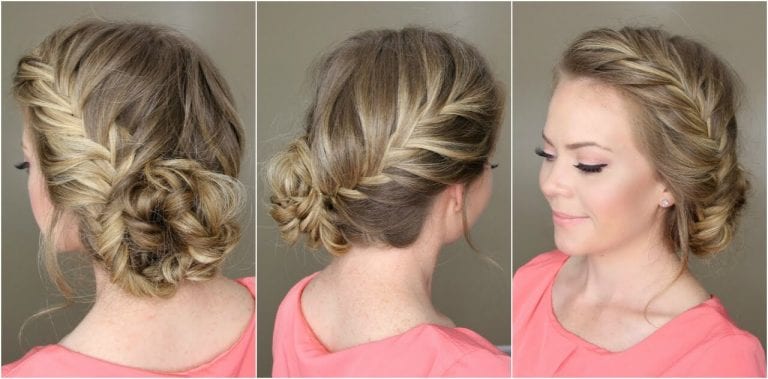 It may be regarded as a summer hairstyle for medium hair or for long and, moreover, not only in case with humidity.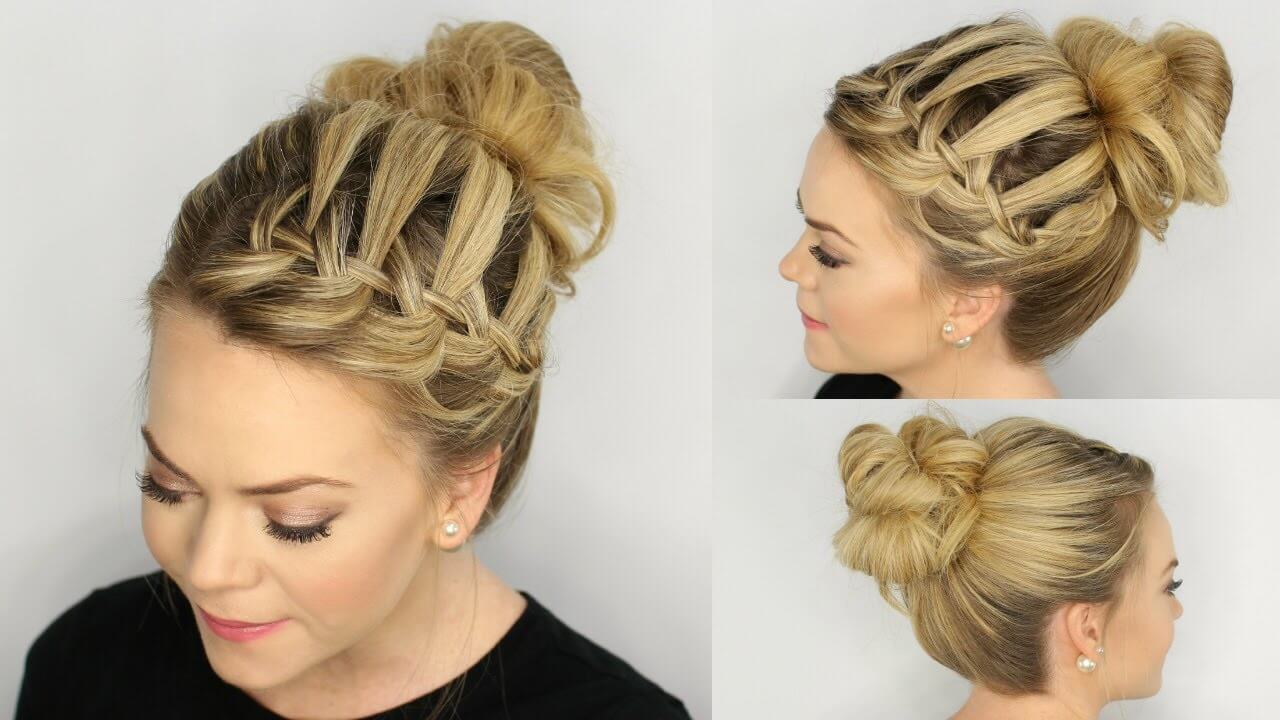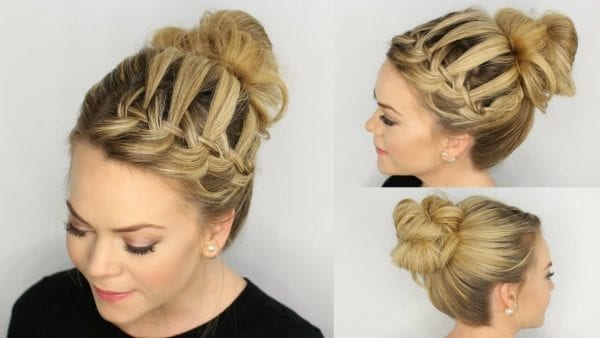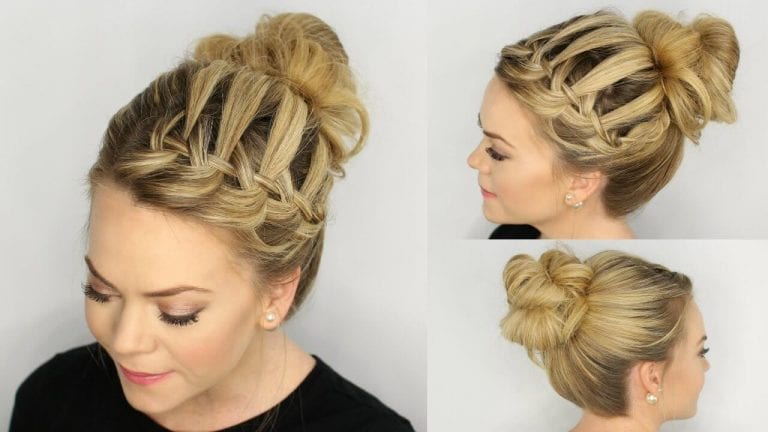 To achieve this summer hairstyle you should start by parting the hair on one side and section off an inch part on the side with more hair.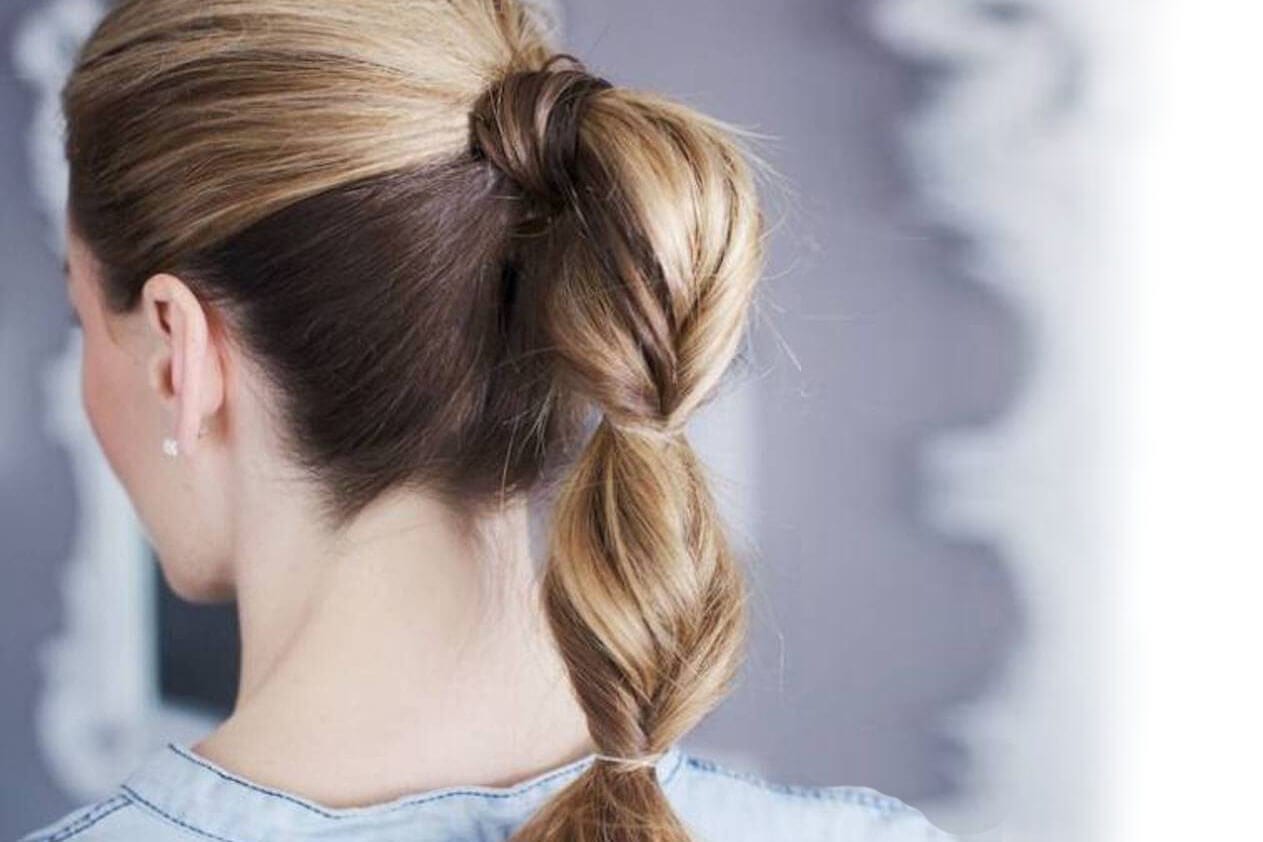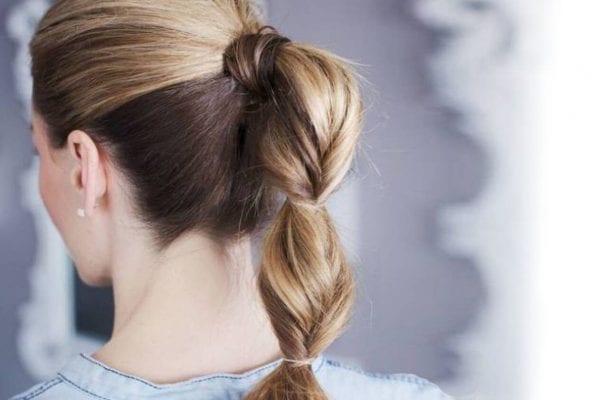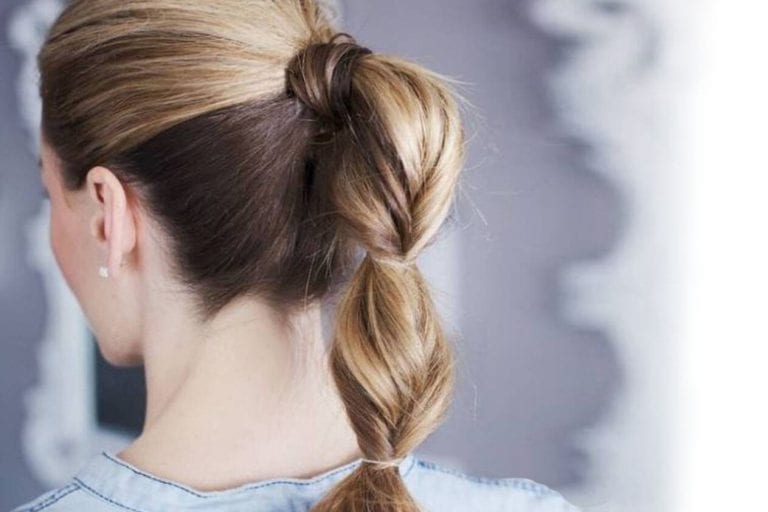 Then at the side part do the French braiding all the way down to the end of the hair where you are to secure it with hair elastic.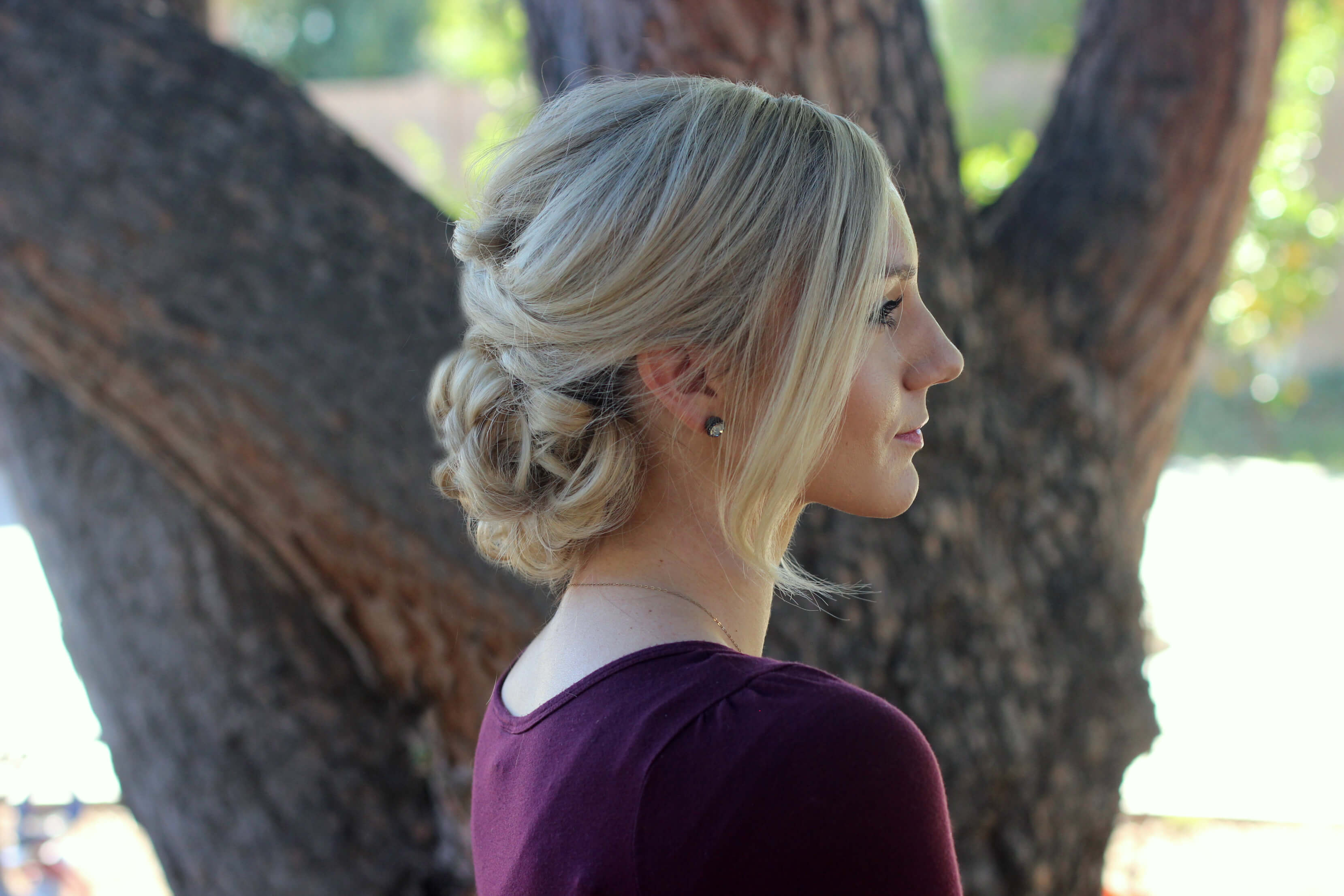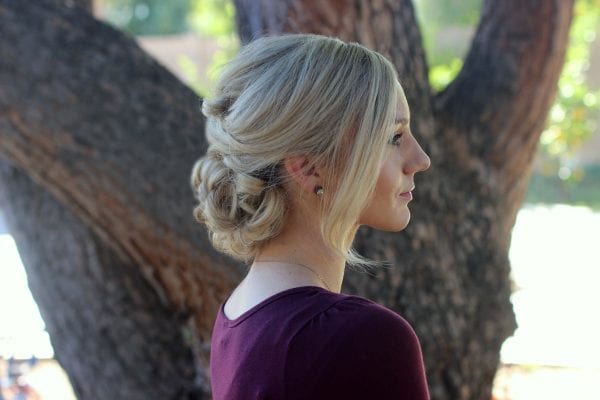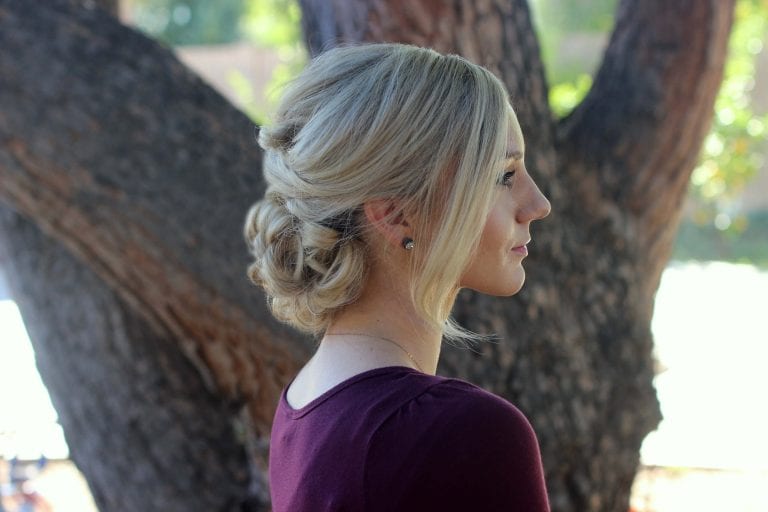 Finally, gather the rest of the hair to create a low messy bun at the nape of the neck or, if you desire something more interesting and playful, off to the side. In addition, the hairstyle suits almost all face shapes and different textures.
Topsy tail hairstyle for humidity
Fashionable hairstyles are rich in various ideas for hairstyles for the summer of your dream in so changeable weather conditions.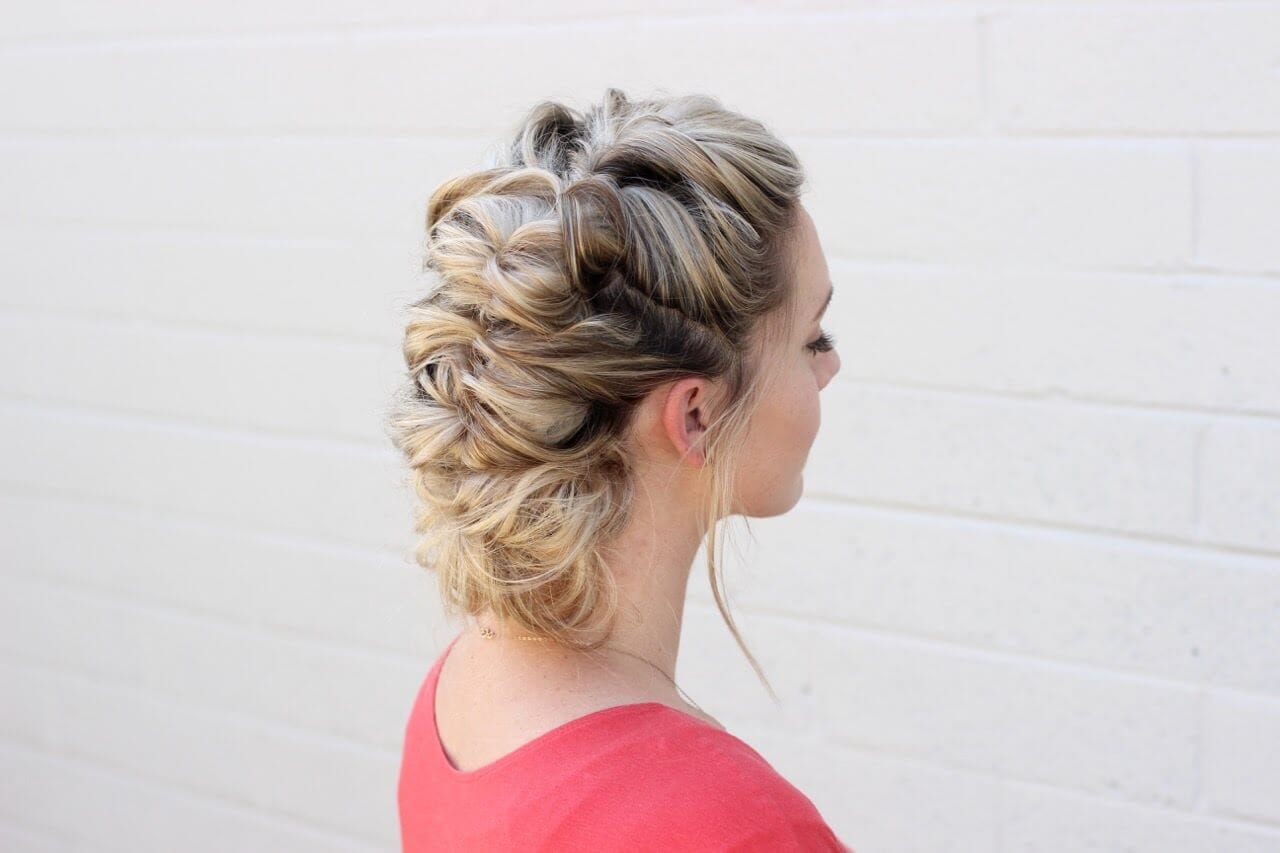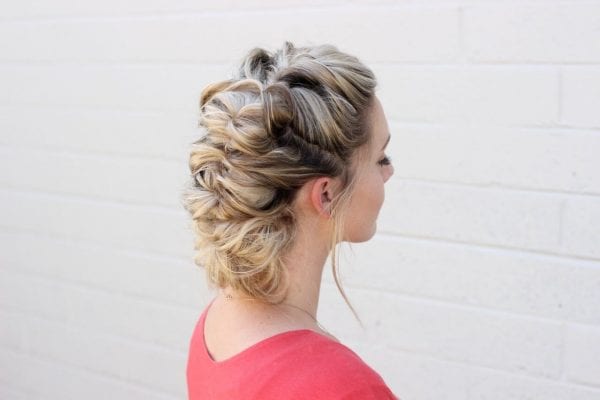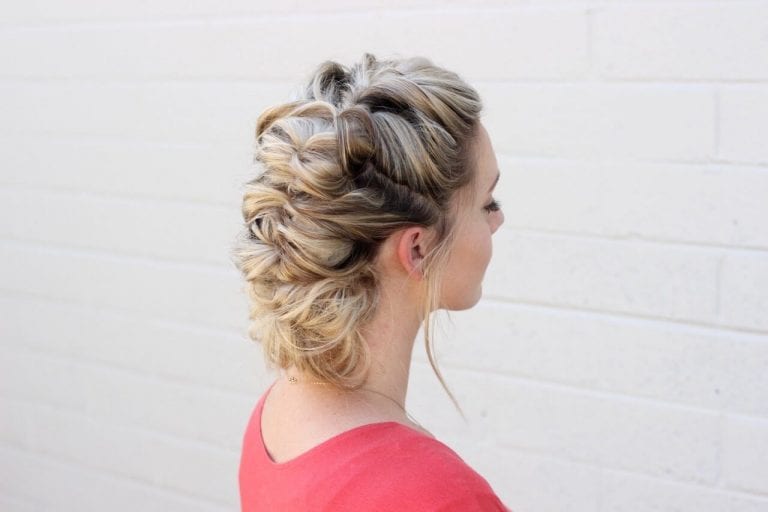 Actually, humidity can totally spoil all your beautiful hairstyles; however with the right hairstyle you obtain a chance to make your hair totally unaffected. When all simple tails seem to be too boring, try topsy tail hairstyle that is not a style you used to have as a little girl.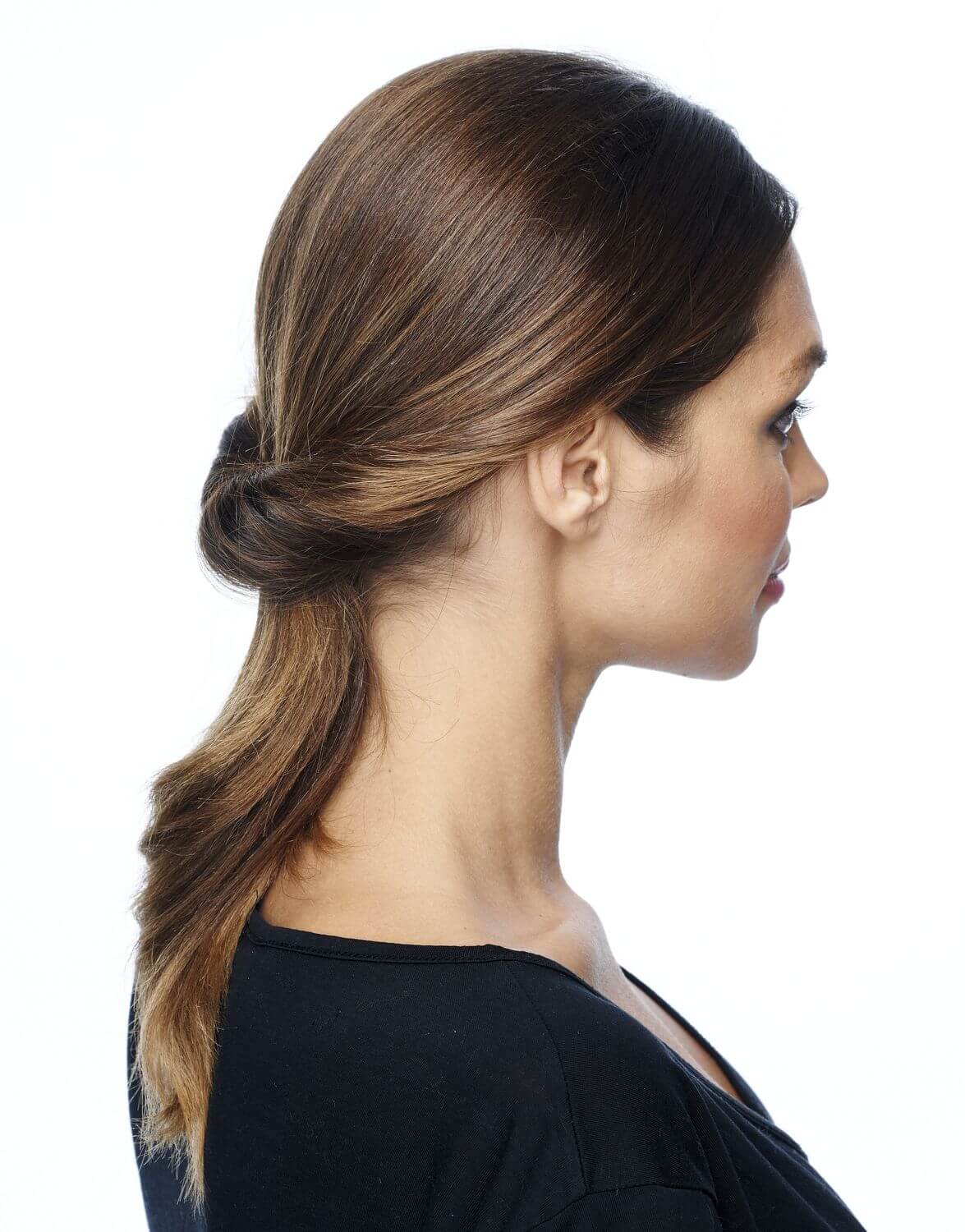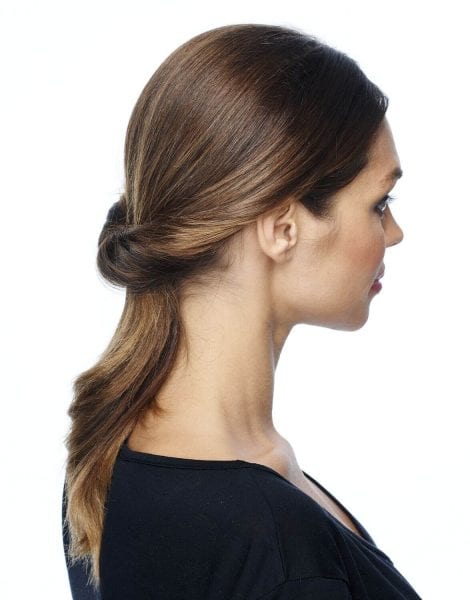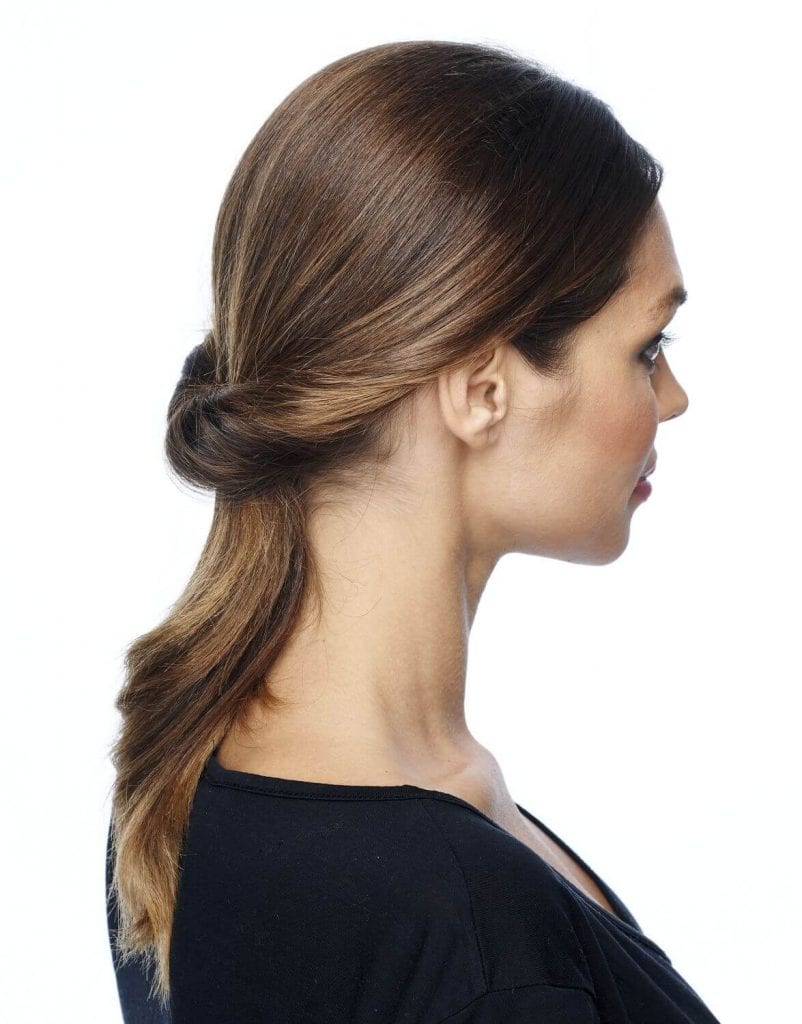 This dressed up hairstyle is perfect in human weather. To achieve it you should start with making a low ponytail and fixing it with hair elastic. Then you should drag the elastic down about an inch may be two making it rather slowly.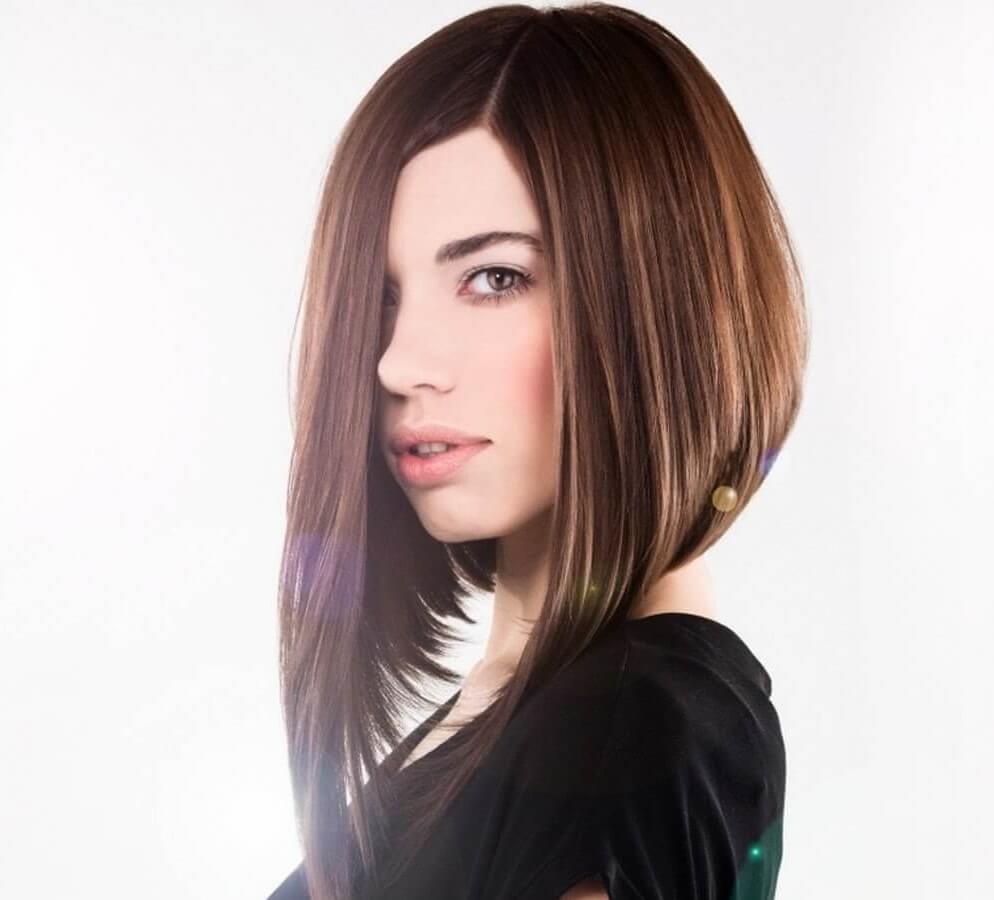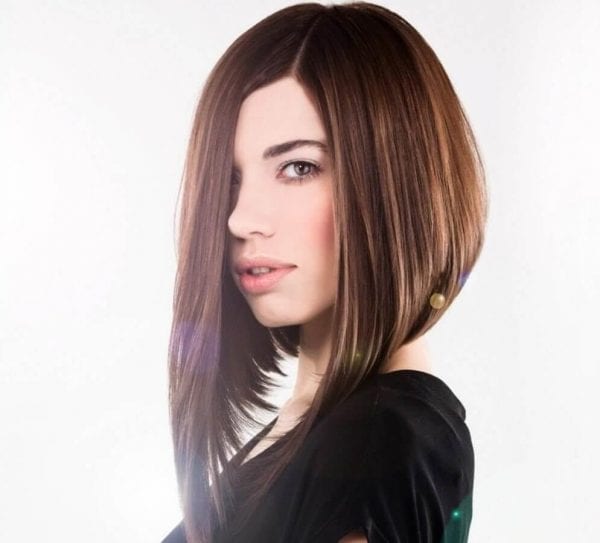 After it you are to make a hole somewhere in the middle above your hair elastic and bring the ponytail up and through the hole. Finally, you are to pull your ponytail all the way through and gorgeous hairstyle for humidity is ready.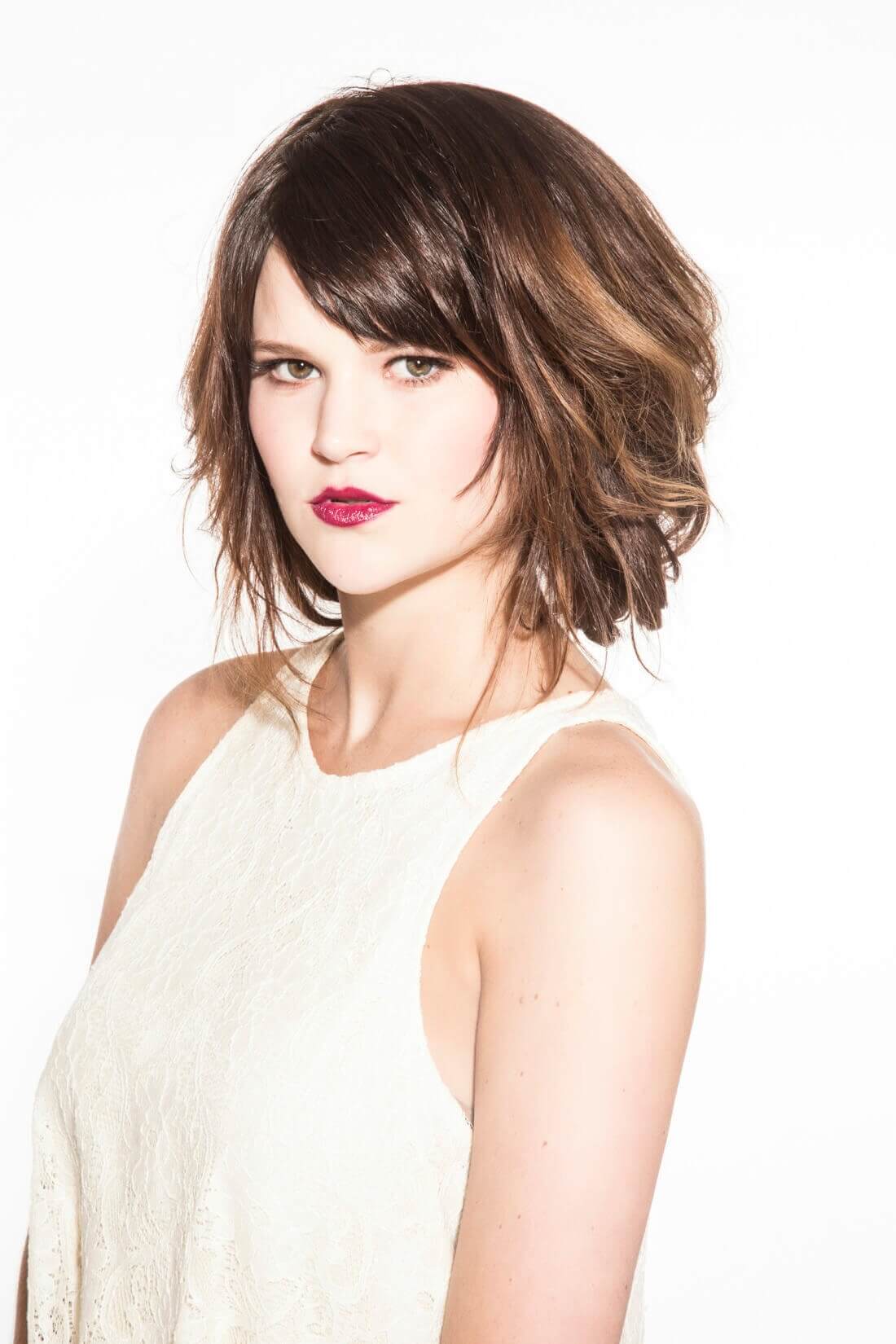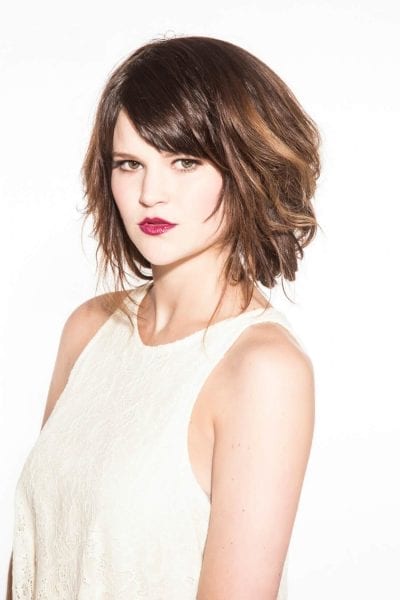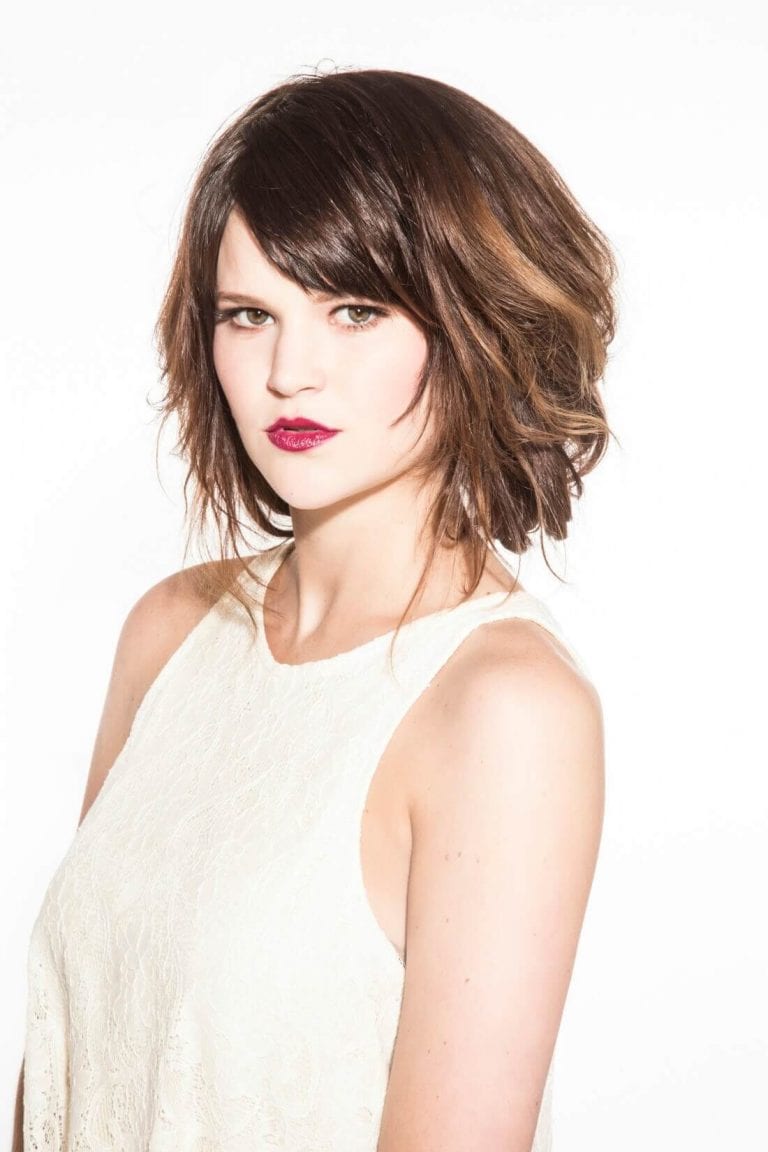 Also, it is advisable to use serums and frizz taming sprays to prevent any further frizz and smooth the hair.
Conclusion
Summer is a great period of time to enjoy your life, to have a ball and completely relax. Don't bother about your hairstyle that will be ruined from heat or rain. Be simply beautiful by creating one of these hairstyles for the summer of your dream.