You can look like a gentleman with a nice hairstyle, regardless of your age. Check what hairstyles for boys are recommended to try. Find out what hairstyle will suit your boy and how to make it take as little effort and time as possible.
The New Look at Hairstyles for Boys
---
Many hairstyles were developed years ago and they can still be used today to have a stylish boy's or men's look. You can also call this a hairstyle or even a hairdo. For many years, how our hair looks is a part of who we are. Every man and woman try new hairstyles to look nicely groomed and make their own fashion statement. Some styles are easy to create and some are not. Of course, to save some money, you can do the styles at home. You may be able to find a good hairstylist that is more affordable and falls into your budget. There are also some who may even offer free hairstyles, like for children.
---
---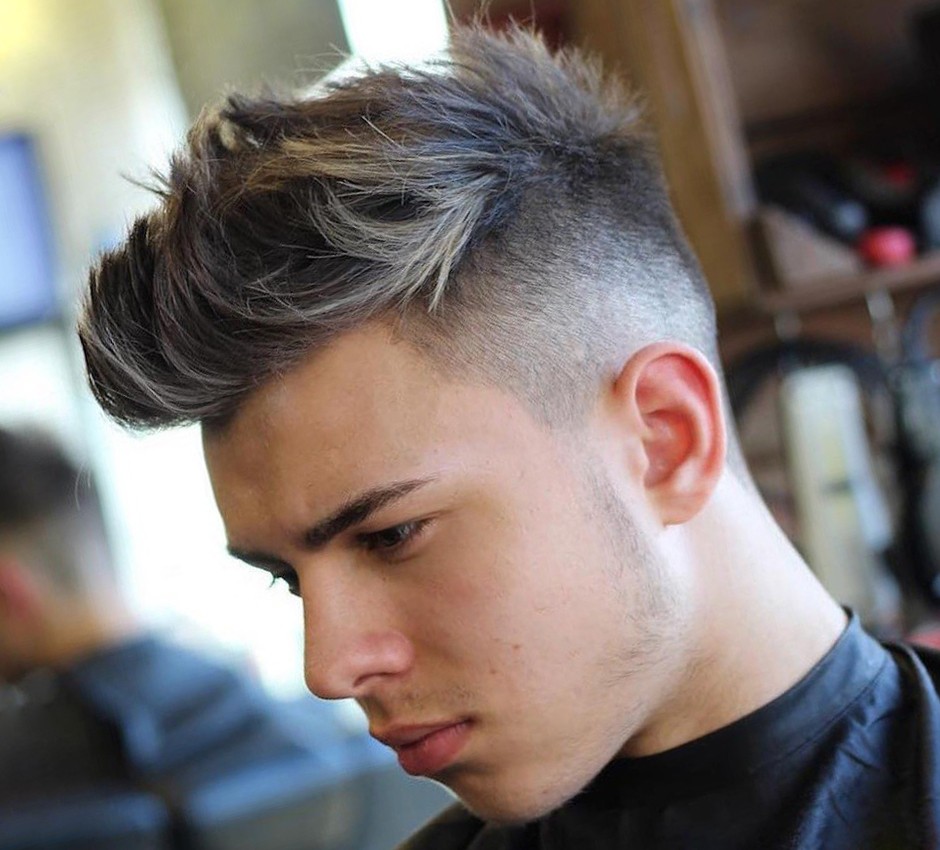 The Quiff Hairstyle
A quiff hairstyle is one of the most popular cuts today. There are several variations of how you could wear it. The main idea is to make the long hair on the top and shorter on the back of the head. You should go to a professional barber who will meet your expectations. If you want to create a more classic look, make the haircut accurate and the hair on the top shorter. In case, you want to stand out and look trendy, make your quiff hairstyle messier. It'll look impressively if you choose another color for the top of the head and highlight the line between the hair length.
---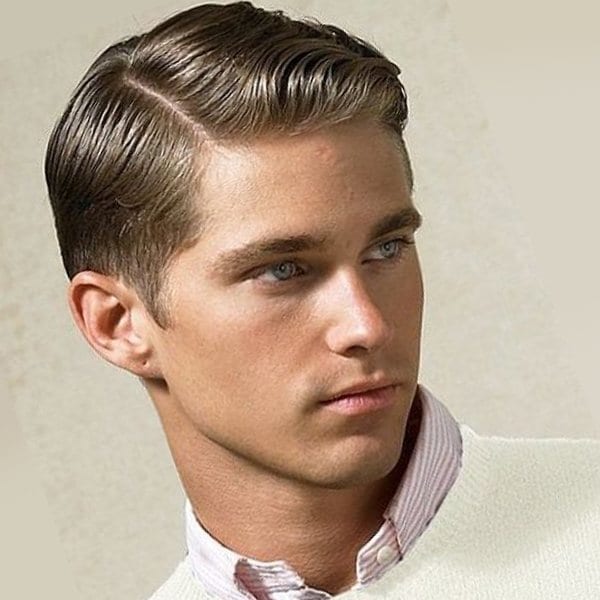 Boys' Hairstyle Business Class Look
This is a nice hairstyle that makes a child or adult look well-groomed and it is perfect for those who have an oval, triangle or square face. It's easy to style with just a little bit of lotion or gel until it feels damp. Then use a hairbrush to smooth it out. This works with any type of hair, whether thick or thin, curly or wavy, you can't lose with this one. It's a universal style. Use a little hair spray to hold the style all day.
---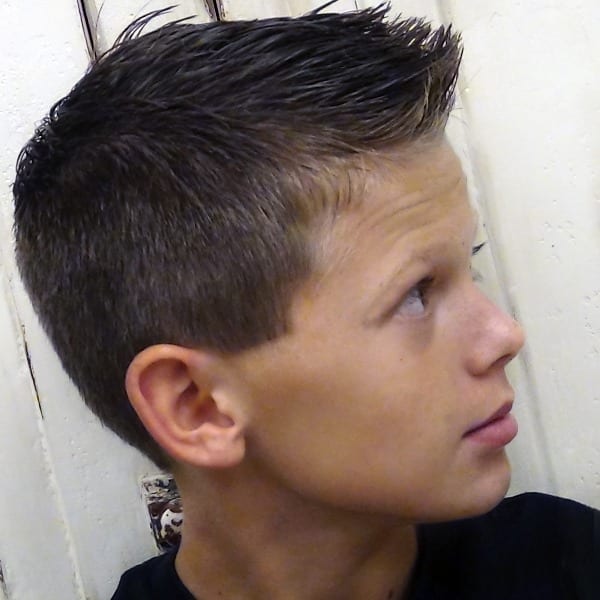 Short style Pompadour Hairdo for Children
This is another tapered style hairdo that is also brushed back and if you love the Elvis Presley look or your child does, this is perfect. The style is easy to create by using just a little bit of gel for texturing and then brush the hair back. The next step is to style the sides to make them smoother. Once you're done, just use a little bit of hairspray for long-lasting style.
---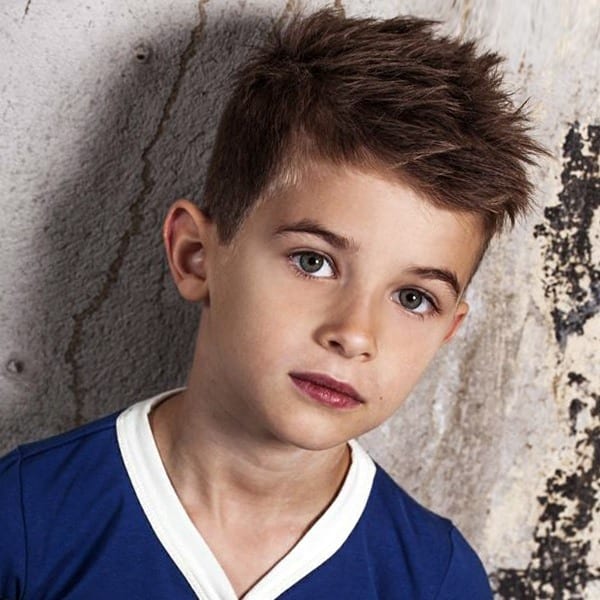 Children's Hipster Hairstyle
If you have an oval face, then this style is perfect for you. The hair can be styled by shaving the side hair on both sides but the tip hair is left along. Use wax or gel and put in the hair moving it to the side.
---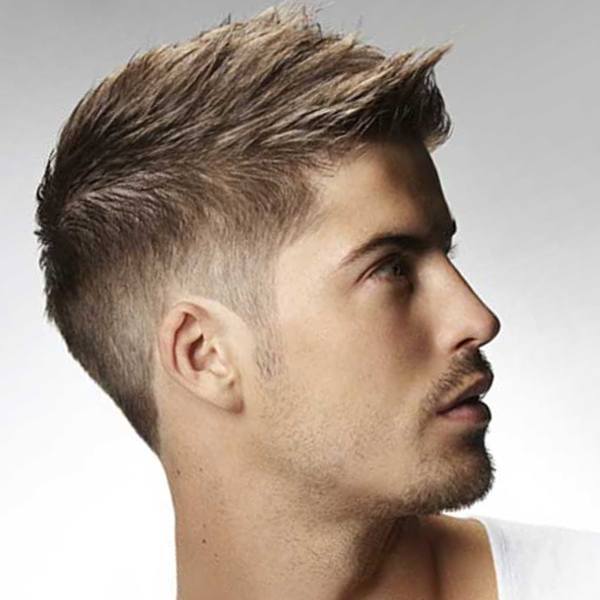 Boys' Fake Hawk Hairstyle
The Boys fake hawk hairstyle is a tapered style that is derived from a Mohawk but the sides are not shaven. Your child will have a cleaner and nobler look. This style looks great on a child with a triangular, round or square-shaped face. Do not try this style on a child with an oval face since it may not look as nice as it was meant to be. With this style, you can use the gel at the top and then brush the hair upward to connect.
---
No Frills Clean Cut
Boys will love this sleek style that is perfect for oval, square or triangle shaped faces. It will work with any type of hair such as thick, thin and in-between type hair. Just use a little bit of oil on the child's hair and comb it on both sides. As usual, use hairspray to keep it in place.
---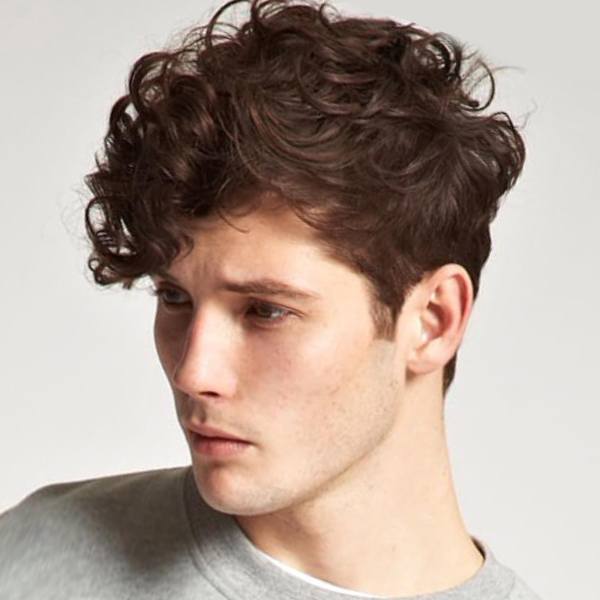 Whimsy and Curly Boy Classic Hairstyle
The whimsy and curly boy classic hairstyles are perfect for curly hair. Cut the hair a few inches away from the root to let the natural curls flow. This still is great for thick and curly hair or medium curly hair. Make the curls stand out even more by using a curling gel that enhances them. Use a pick or your fingers to perfect it and then spray it with hairspray to hold it. Let it dry naturally and do not use a hairdryer.
---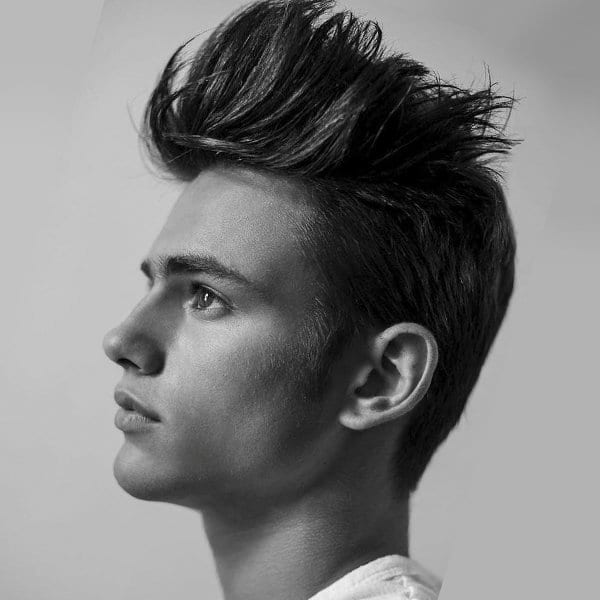 Johnny Bravo Hairstyle for Boys
This hairstyle is ideal for children who have a square round or oval face and it is suitable for medium to thick hair types. You can easily create this style for your child by using styling products that can add texture to the hair such as gels or wax. Apply the gel or the product you choose and then brush it with a brush or fingerstyle it. Then at the fringes, make it stick up high and then spray it to keep it in place.
---
---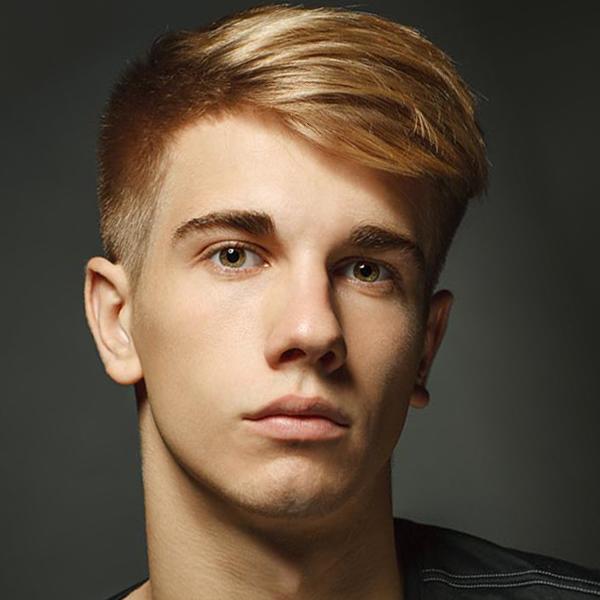 Boys' Side Swept Hairstyle
Just like the first hairstyle, it is perfect for those with an oval, triangle or rounded face. The hair should be divided into sections and then both sections should be neat by brushing them. This hairstyle doesn't involve the use of wax but you can use styling aids that give more volume to your hair and the style.
---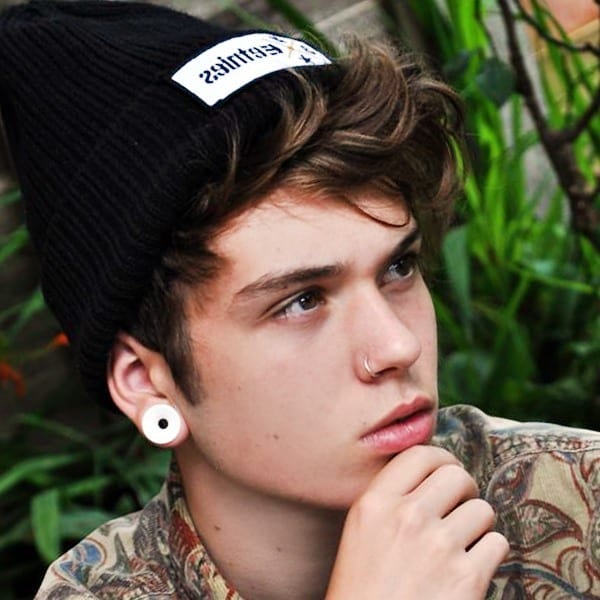 Boys' Skater Hairstyle
The boy's skater hairstyle is a popular tapered style that looks nice on those who have an oval, square or round face. The hairstyle is best for people who have medium hair and it's very easy to style. Use some thickening solution on your hair applying a generous amount. The hair should be vent brushed and styled to have crown layers. Just like other styles, hold its place with hairspray.
---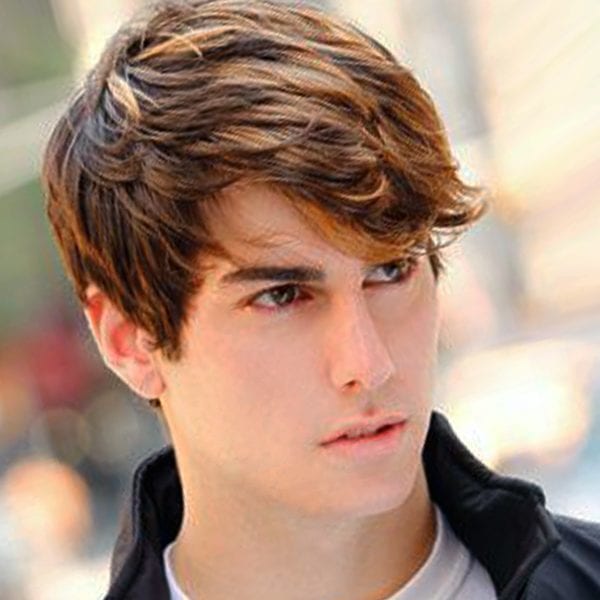 Textured Boys' Hairstyle
You can easily create this style by doing a hairstyle in which the hair is uneven. Do this with a pair of thinning shears, razors or by using the shear point technique. Add highlights for an additional attractive appearance. Apply styling solution to the hair with your fingers and style it by hand. The ends should point anywhere randomly.
---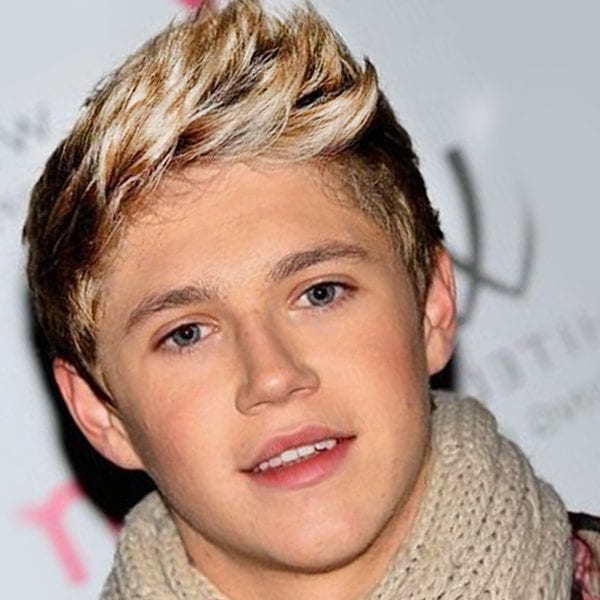 Little Darlings Cropped Hairstyle
For this style, it's best to have thick or medium hair and its best will oval or triangle face shape. Using creme or gel, style the hair by pushing it up with your fingers and part of the hair. The fringe of the style should be upward-facing. Seal it with hairspray.
---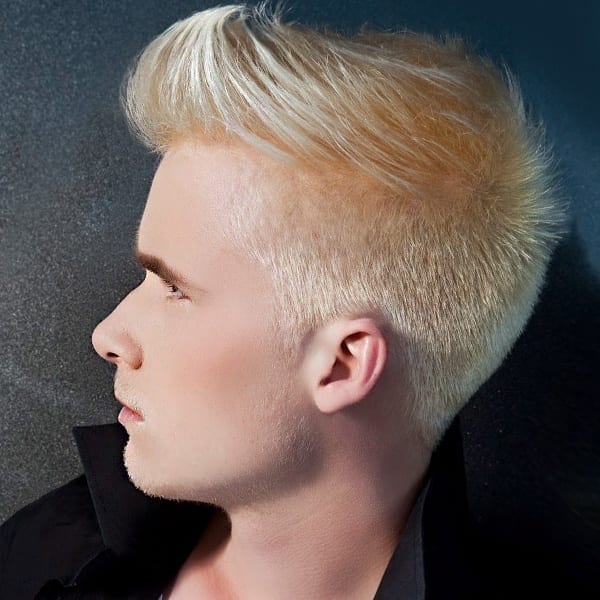 Fake Hawk Tapered Hairstyle for Boys
For this style, just brush the hair on both sides downward and the hair at the top upward. It should look like a mountain. Use any styling product you wish.
---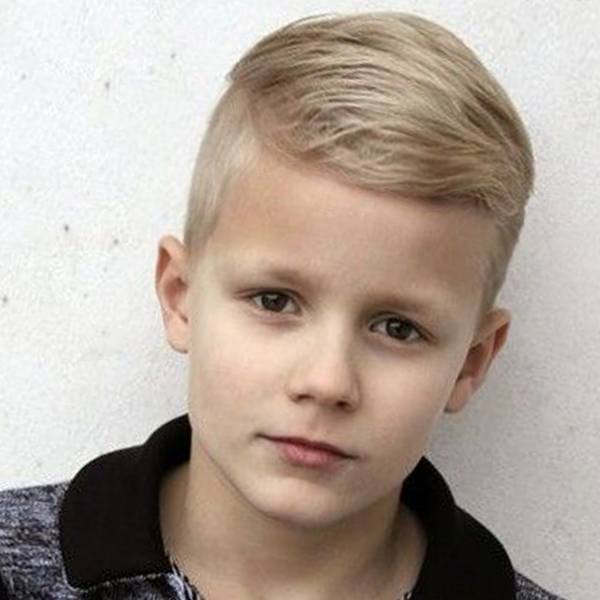 Children's Blinder Short Undercut Style
This hairstyle works best with oval-shaped faces. It can be achieved by putting hair get or creme on the hair and brushing the hair on top upwards and the bangs downwards.
---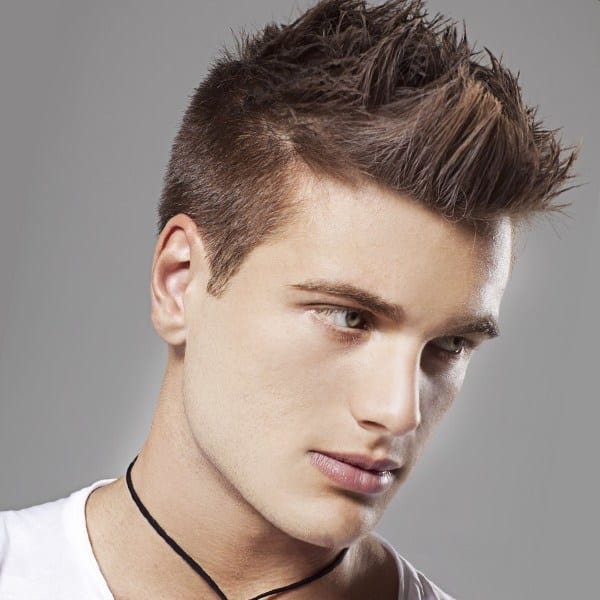 Boys' Spiked Hairstyle
No, this isn't for everyone but it will work for square, round or oval face shapes. Just apply thickening cream and spike the hair. It's simple and quick and it looks great.
---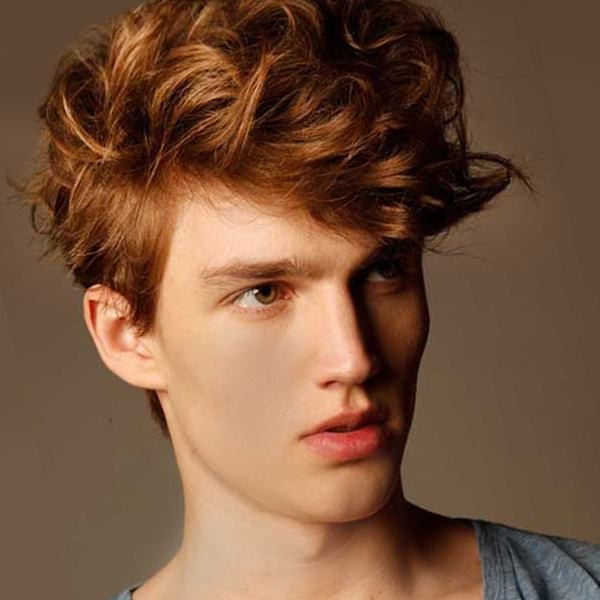 Natural Curl Red Head Hairstyle
For a natural curl style, grow out the hair until it is a few inches long. You have a clean appearance by using styling creme on the hair and style it with your hands. For this style, it is best not to use a brush. This is great for any shape face.
---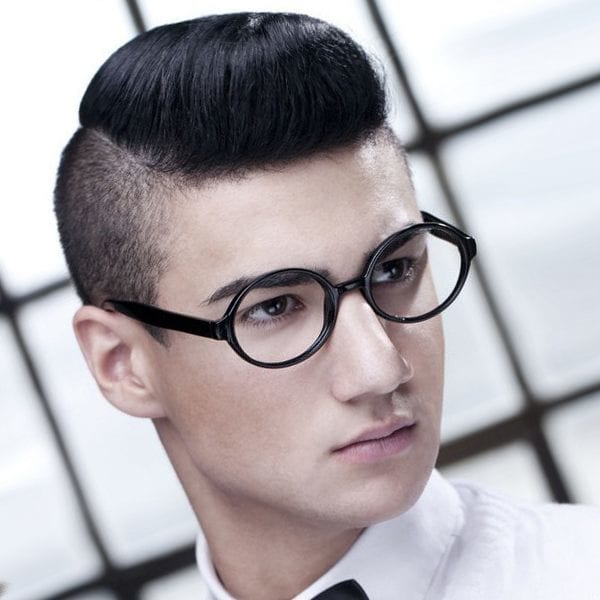 Hipster Hairstyle Smooth Style for Boys
You can try this style on a child with an oval face and thick or medium hair. Simply shave the sides of the head but not touching the hair at the top. Use gel and brush the hair over onto the right side. Hold it with a hairspray.
---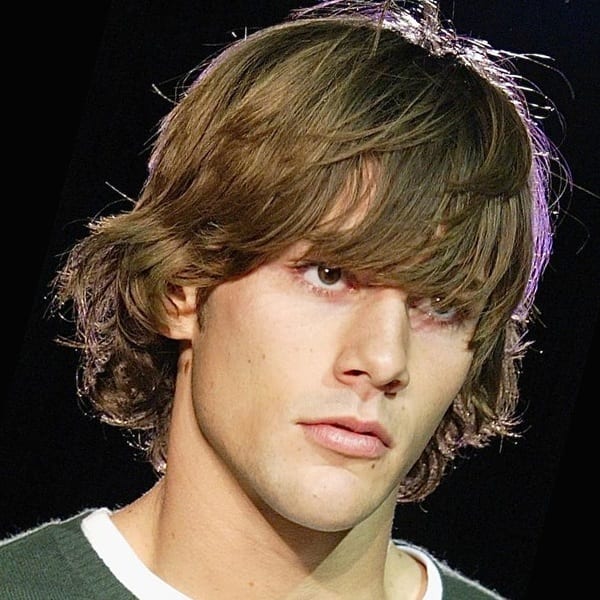 Shaggy and Long Hairstyle for Boys
Here is another attractive style for oval faces. Let your child's hair grow long. Brush the hair to the sides so the bangs can be styled. Then brush the hair to the ends for a look that seems the hair flies away.
---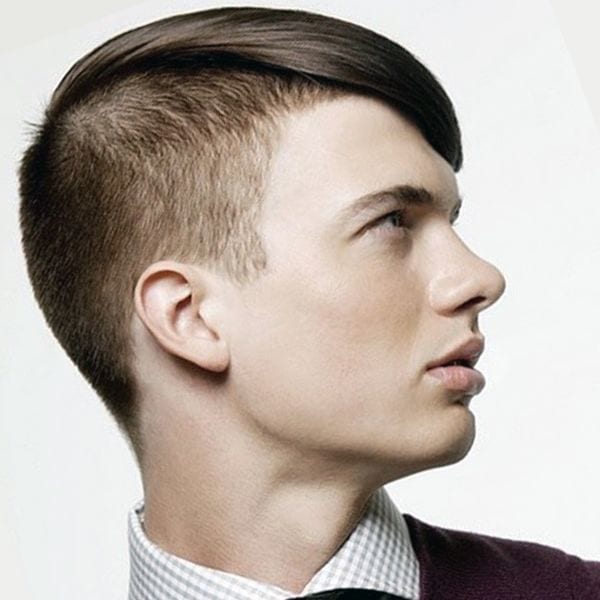 The Hipster Variation Hairstyle
This is very easy and it's a variation of one of the most popular styles ever invented. It's neutral so it works for every possible shape and it works on thick or medium hair. Just use any styling product to the child's hair the do an upwards motion while brushing.
---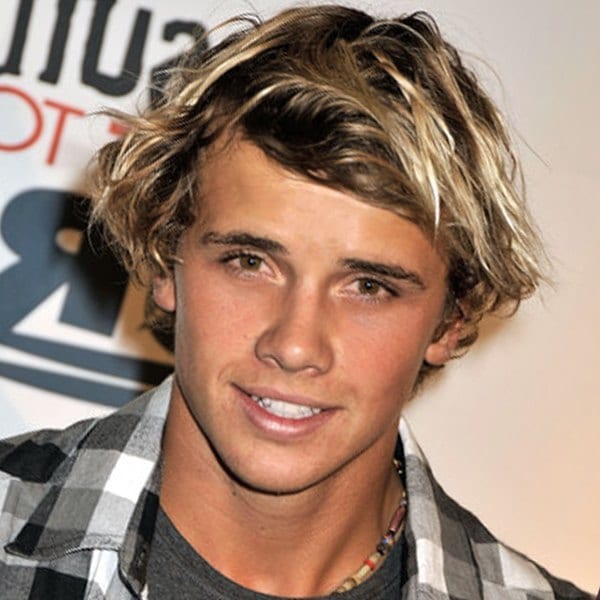 Easy Surfer Hairstyle
For a textured and layered look, just shake up the hair after it is parted so it falls down to look clean and smooth. After this, push the hair with your hands and push it toward the front while the bangs are moved over to either side.
---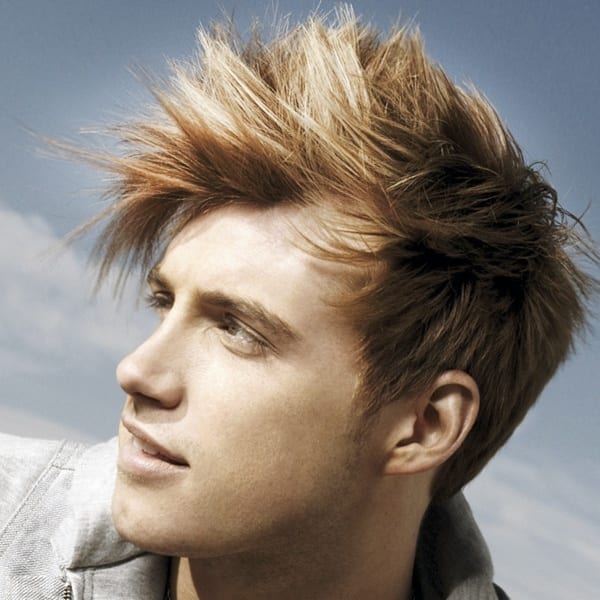 Easy Rock Star Mohawk
This is one of the easiest you'll find that is great for a triangle or square faced individuals but don't try it on a person who has an oval face. First, trim the hair along the sides so you still have a "tail". You won't need any styling aids. Let the hair dry and simply brush it neatly in downward motions.
These are just some of the styles that boys and men can do. They're great, they're easy and they look great if you choose the right one based on the face shape you have and the hair type you have. Select one carefully and you'll look fantastic, even more than you already do.
---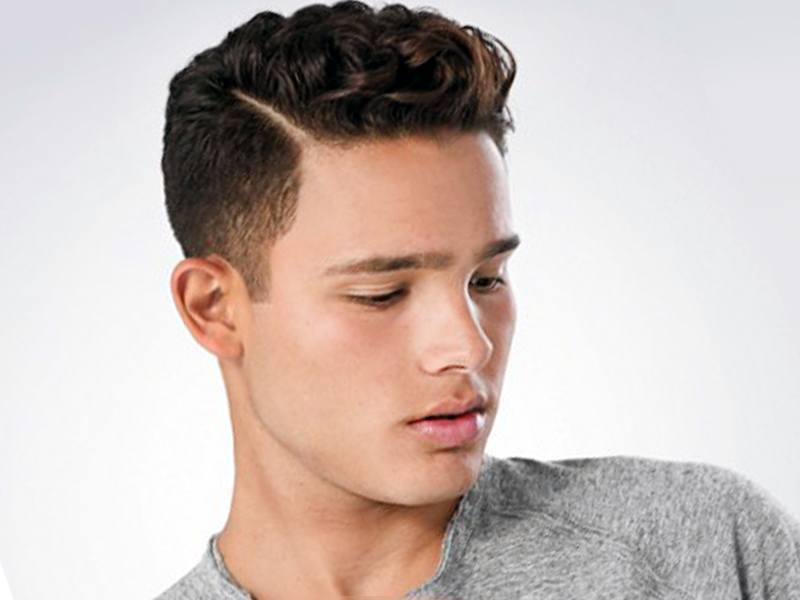 ---
Keep in mind that the product you use can make a difference too. Don't buy something that is cheap only to find it doesn't work well. Use good quality and reasonably priced solutions that are affordable and work well for the investment you put in. You can find other styles too by using your imagination.
---
---