Learn about the key peculiarities of the undercut male style. Find out what advantages you'll enjoy if you choose this type of haircut. Check the collection of the best undercut hairstyles that will suit both young guys and mature men.
What is an undercut men's hairstyle? 
---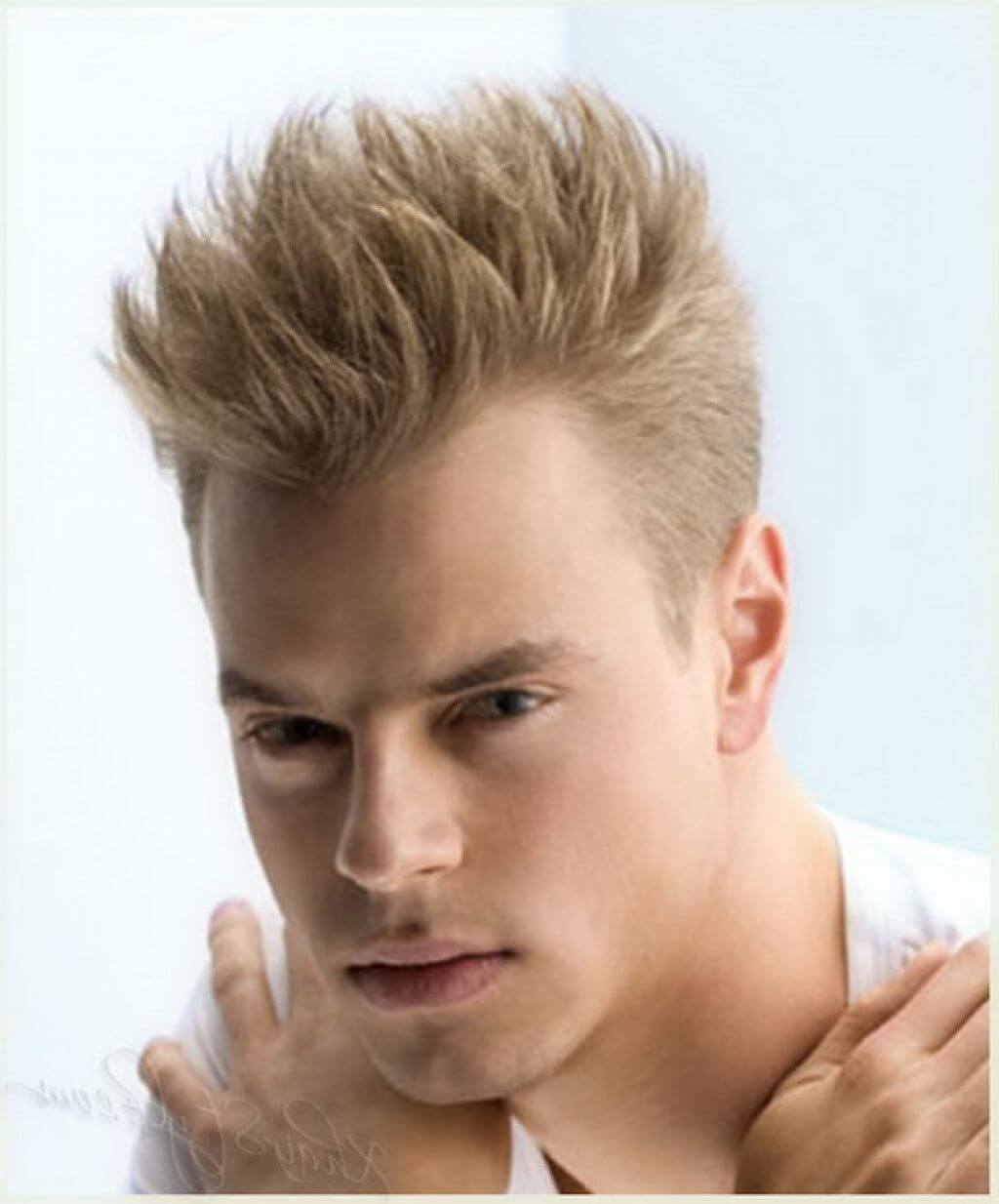 Undercut hairstyle is a hairstyle in which the sides and back are shaven whilst the hair left must be cut short, medium or even long.
The most interesting thing about undercut hairstyle for men lies in that the crown of the head can be cut differently.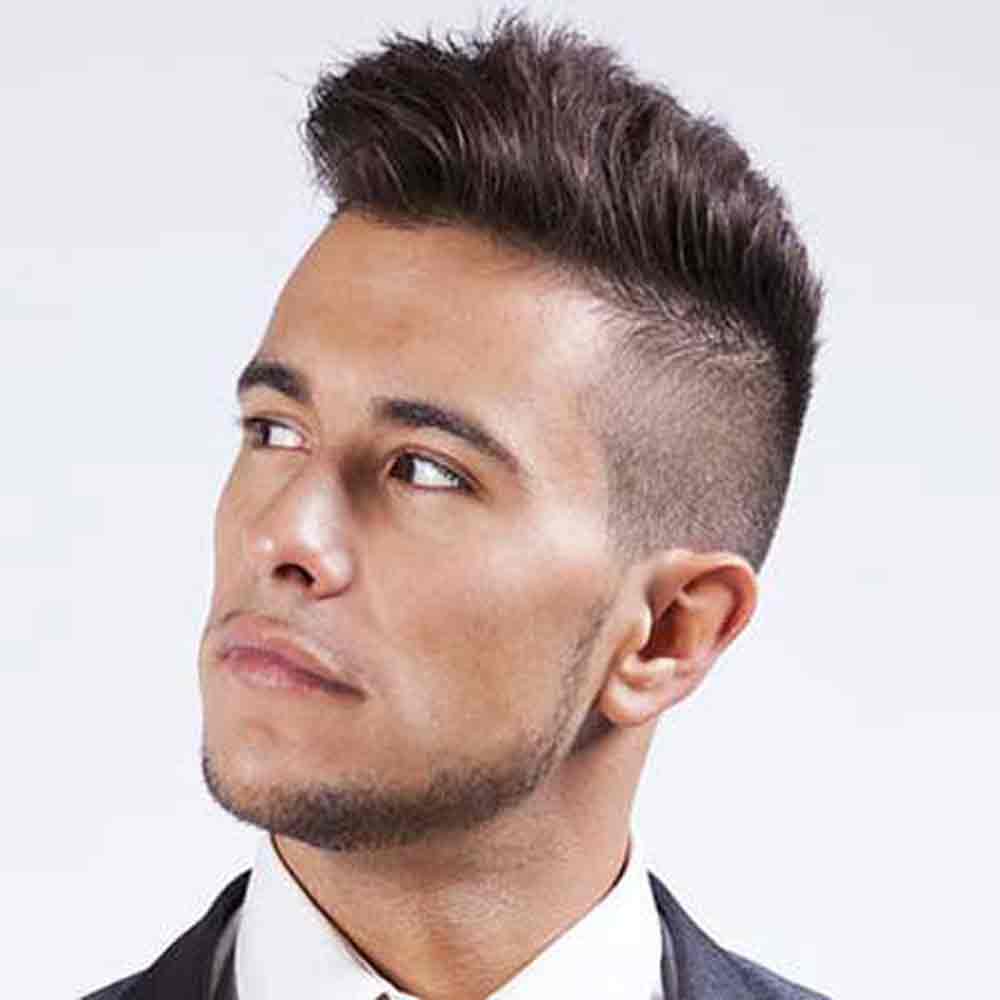 So in consequence, there is a great number of variations of one and the same hairstyle.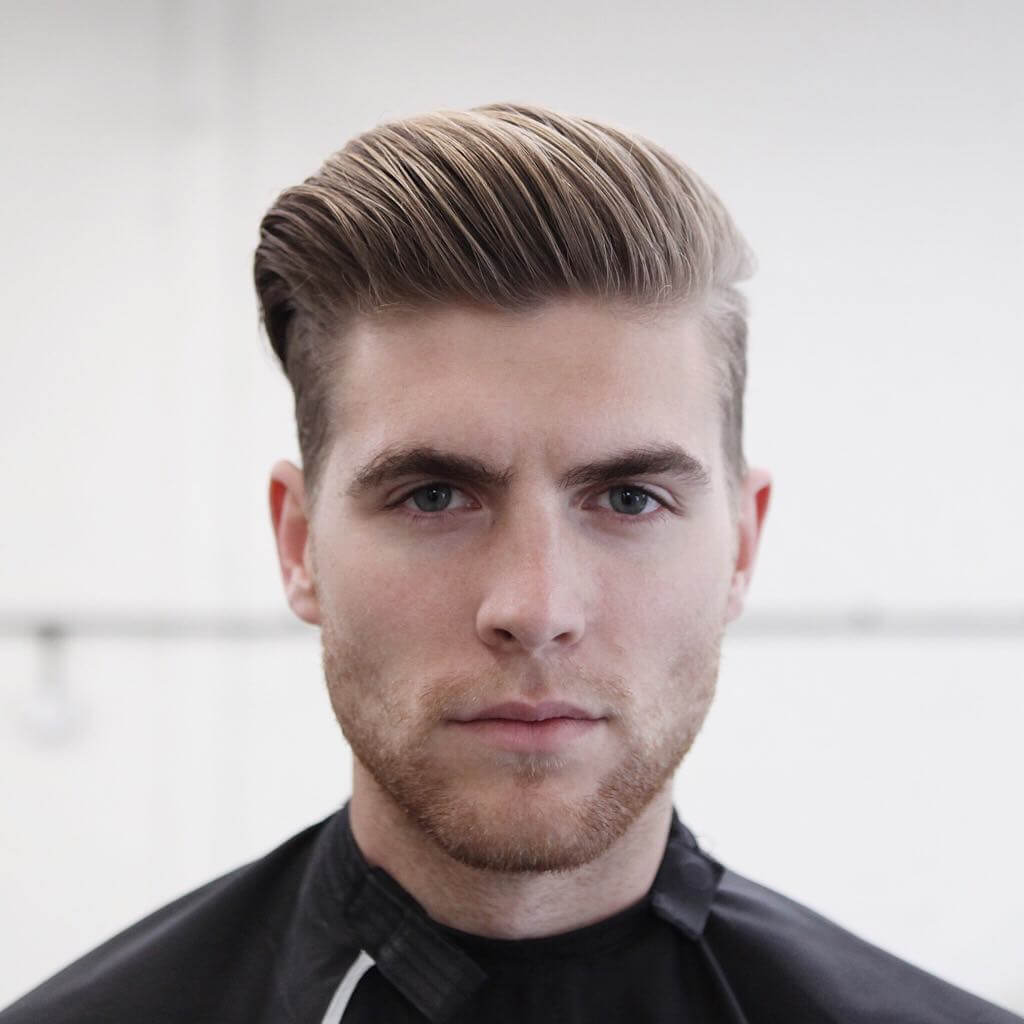 Undercut hairstyle suits those men who have long face and straight or wavy hair.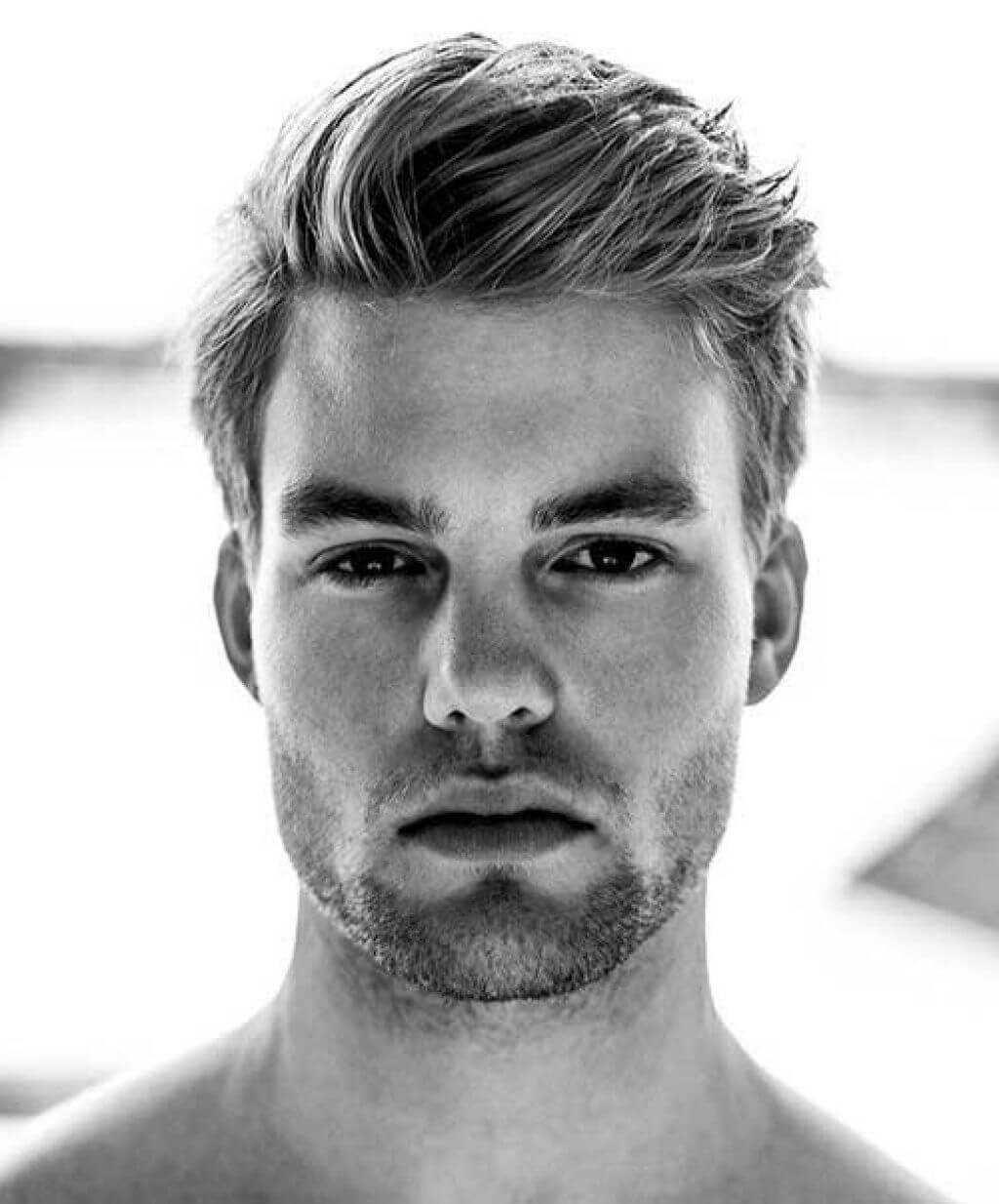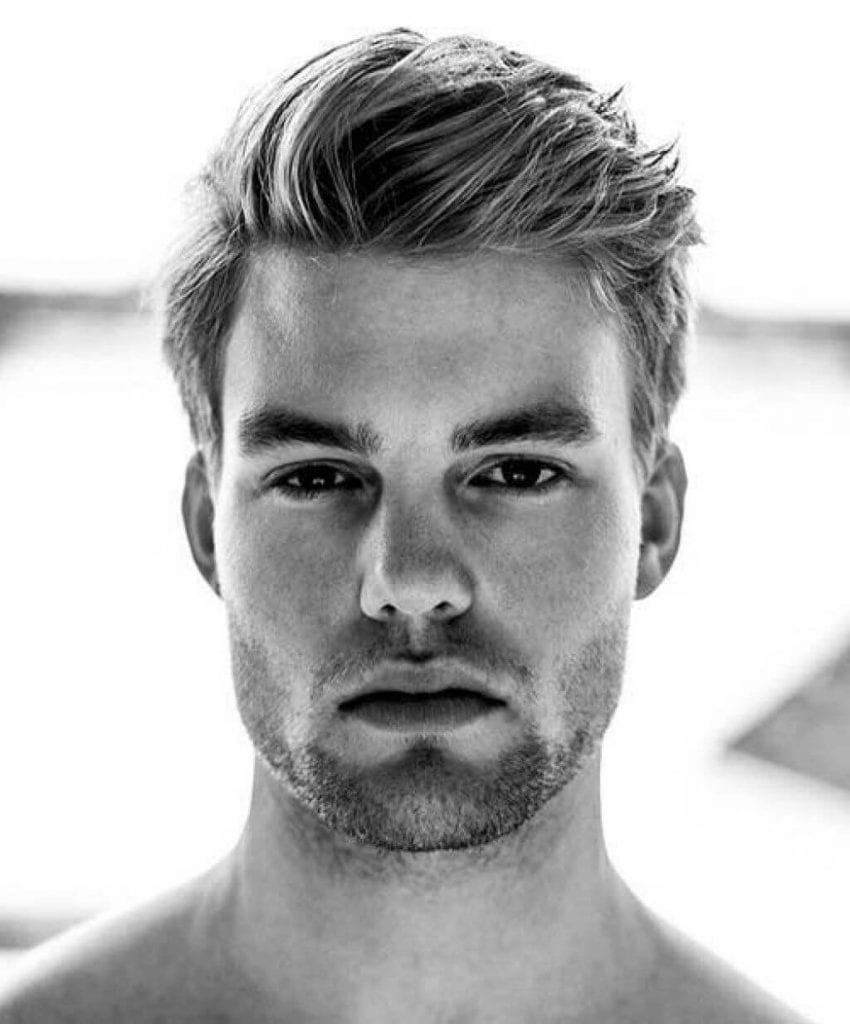 ---
But don't get upset in case you have any other form or texture. This hairstyle if styled professionally can suit anybody and even the age does not matter at all.
---
---
A bit of history of undercut hairstyle for men
The first sight of men's undercut hairstyle is related to the middle of the 19th century.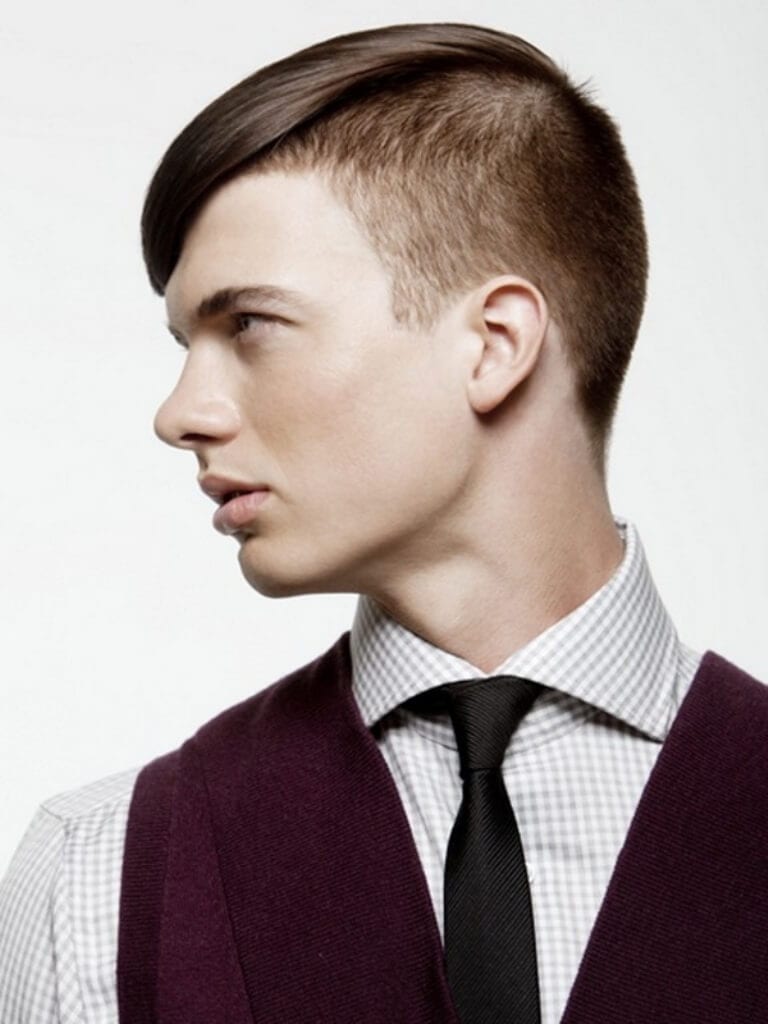 The original undercut represented a curtain cut with long sides and top.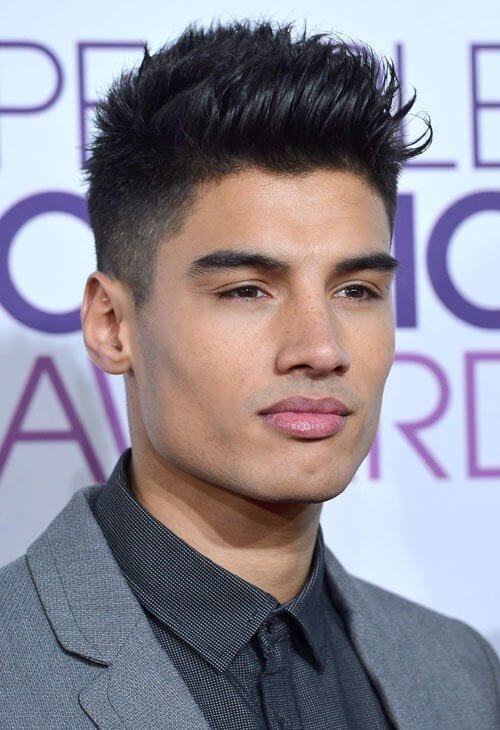 At the beginning of the 20th century the undercut hairstyle began to remind a present-day look of it.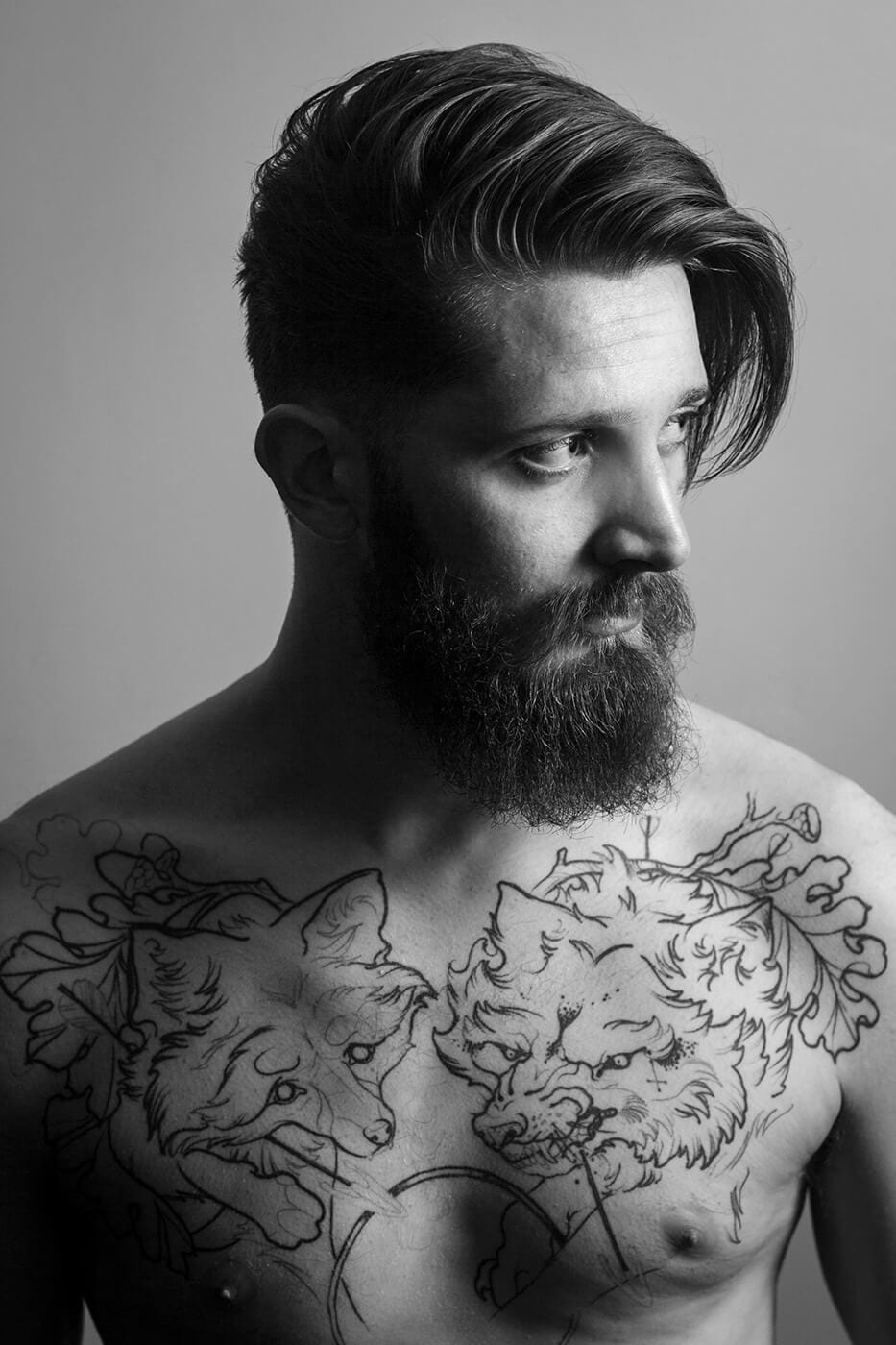 The sides started to be shorter and were cut closer to the head whilst the top still stayed long.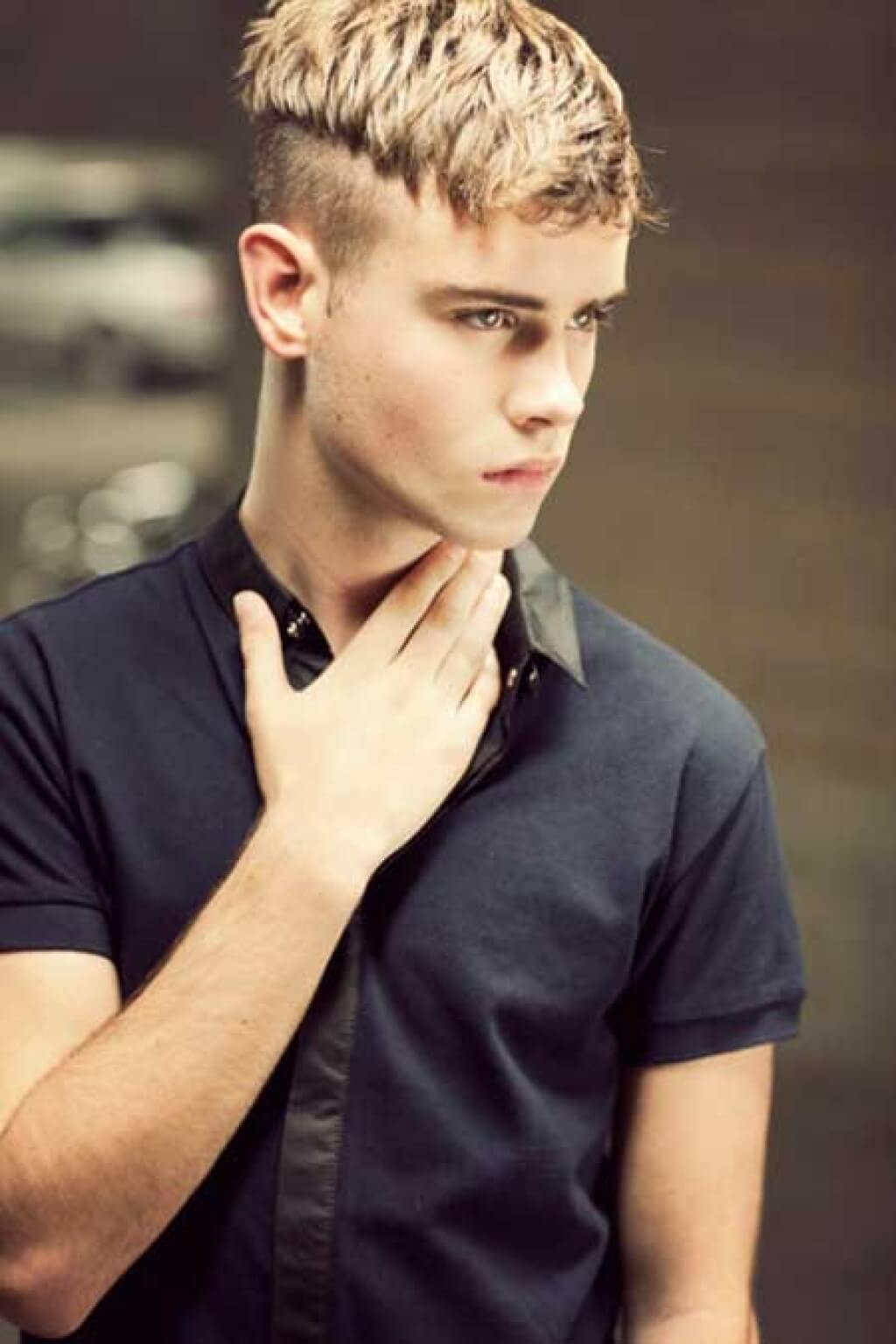 Different hairstyling products came into use, such as paraffin wax and pomade.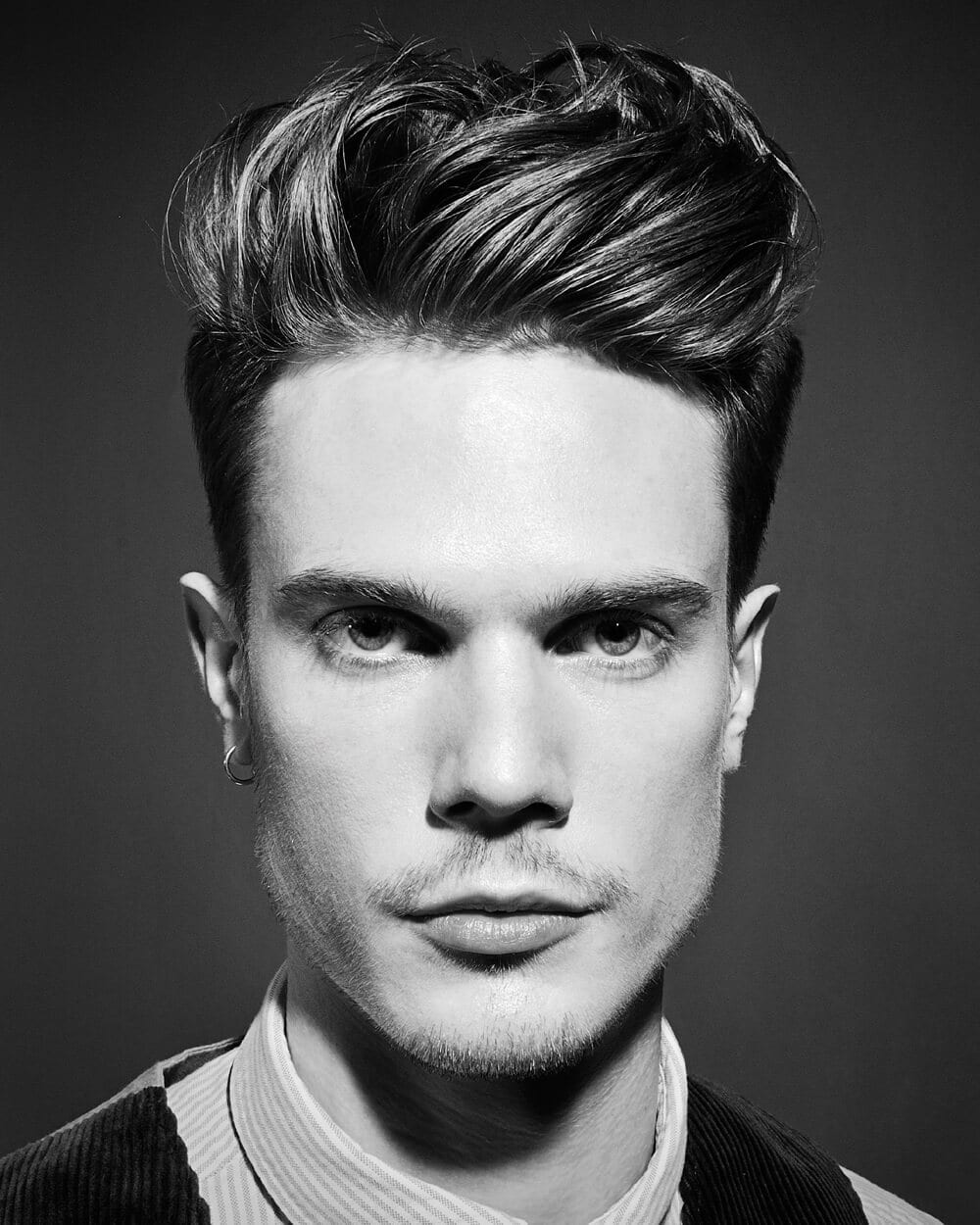 Every decade men's undercut hairstyle gained through experience.
---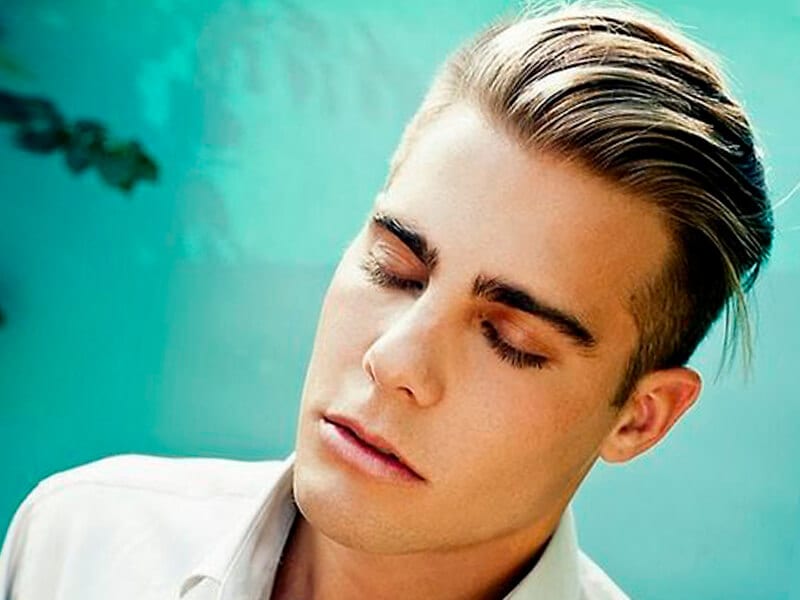 During the World War II this hairstyle was worn by lots of soldiers.
---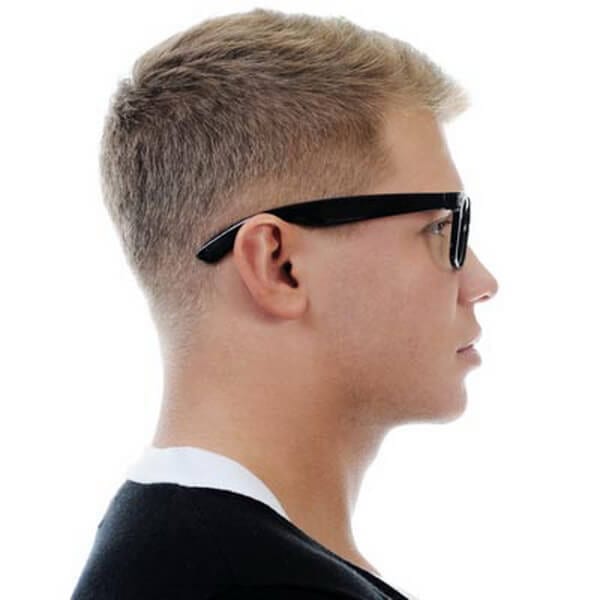 In the 60s and 70s, the undercut hairstyle lost its popularity but regained it around 2012.
---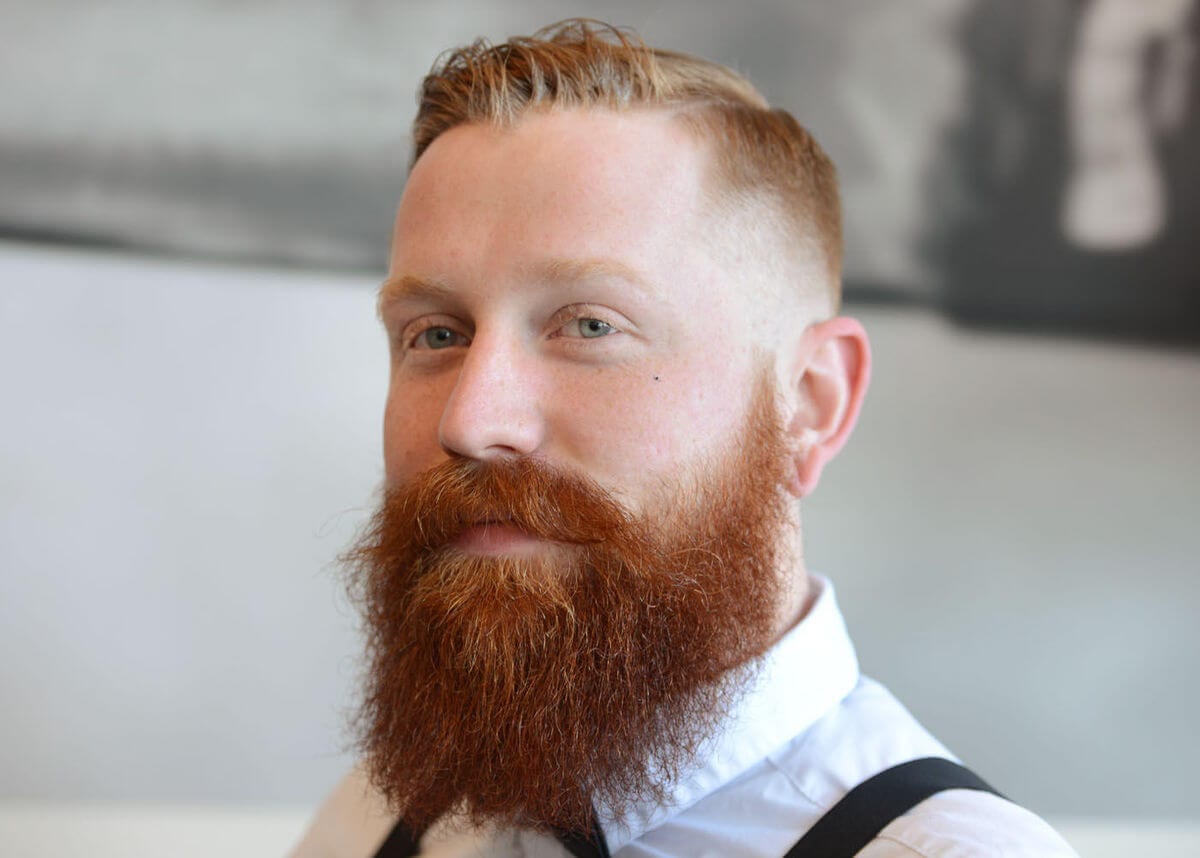 ---
It happened due to various top actors who filmed in multiple movies and famous TV shows.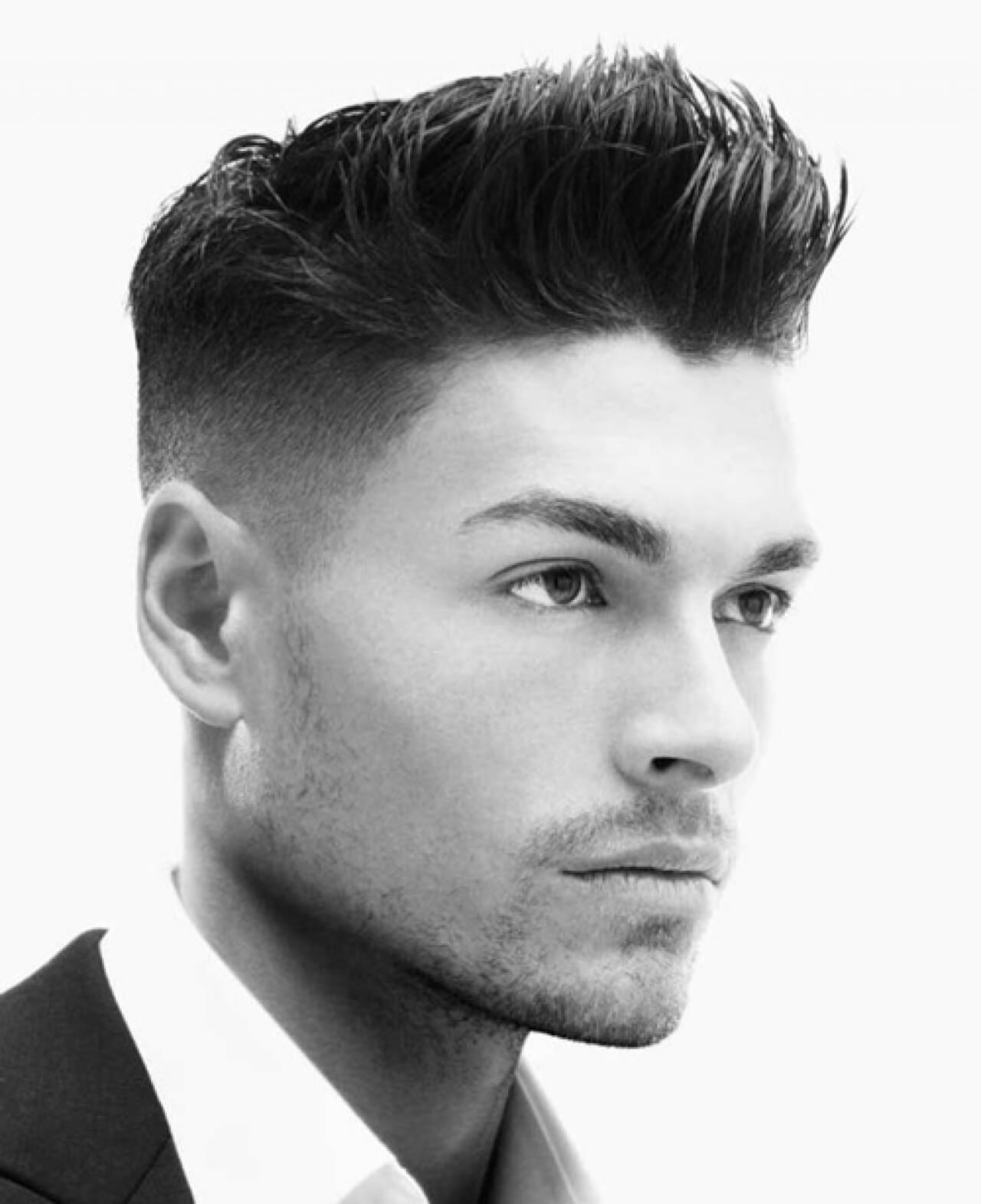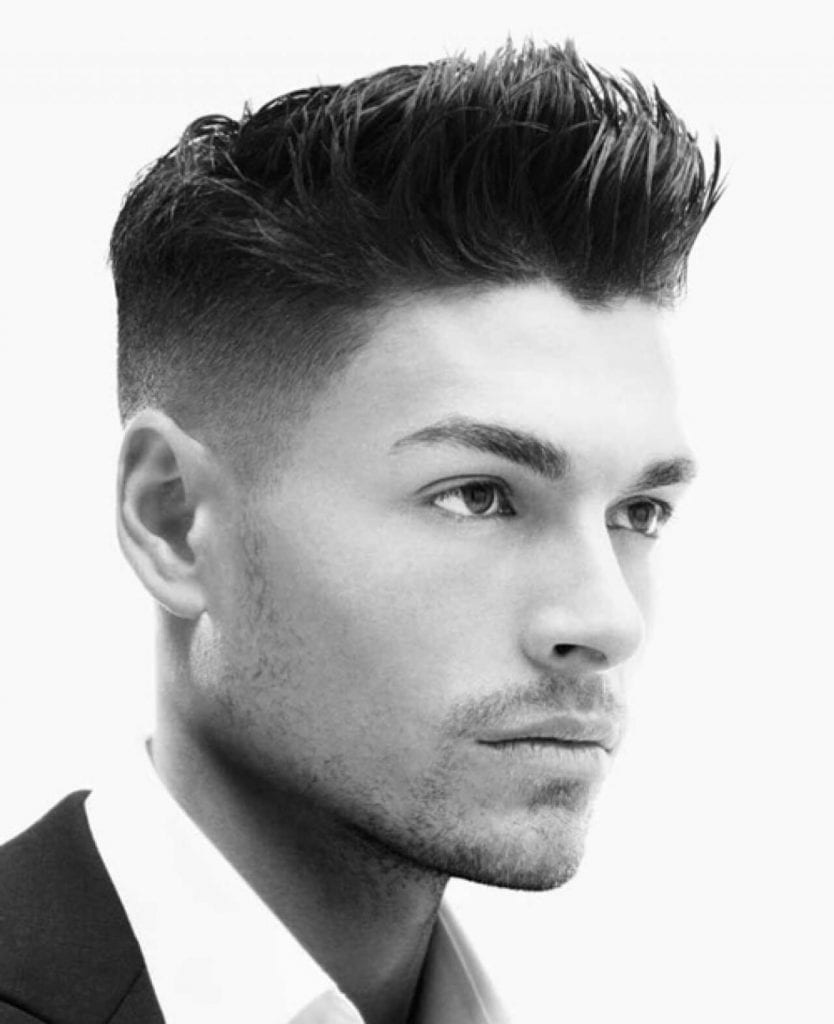 ---
Nowadays it is one of the most popular hairstyles among not only actors but ordinary people.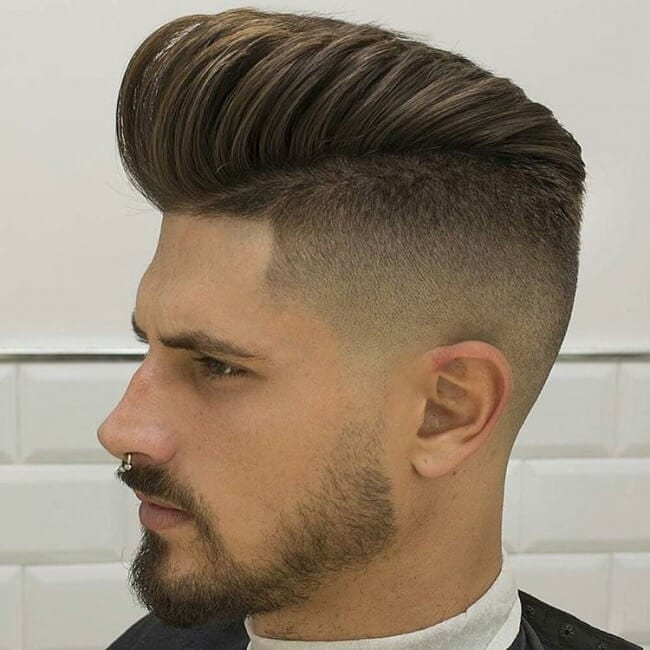 ---
---
Types of undercut hairstyle for men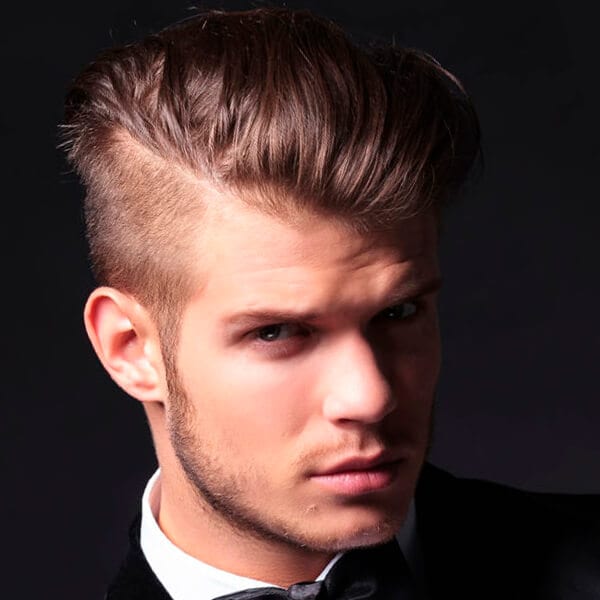 Classic men's undercut hairstyle
It is derived from the chic look of 1940s and displays short shaven hair on the sides and back with short hair on the top styled straight in a neat way. It is advisable to keep some length on the crown to be able to style it and to make the most of it the hair on the top can be worn in a small wave. The classic men's undercut hairstyle is a rather low maintenance one.
---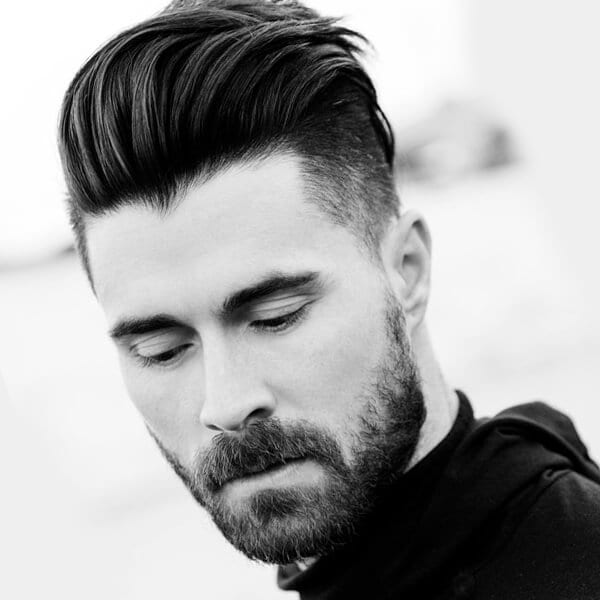 Layered men's undercut hairstyle
This version of an undercut hairstyle for men is really eye-catching. The hair on the top of the head is styled in layers. It is not only attractive, but also trendy. Moreover, it can be designed without much difficulty.
---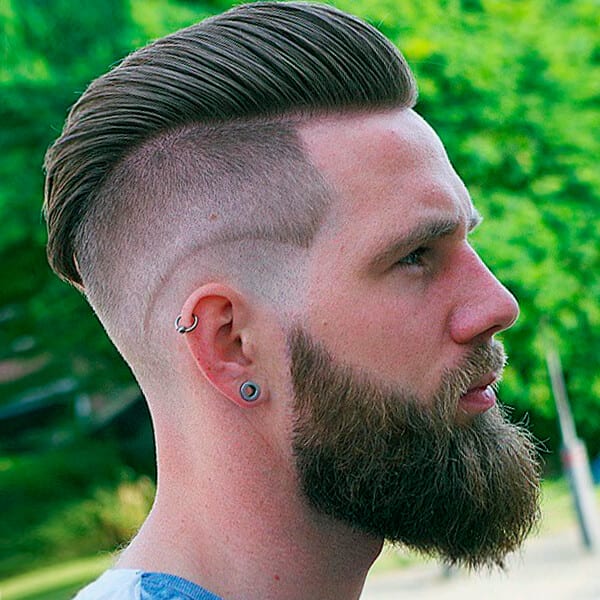 Double layer men's undercut hairstyle
As it is clear from the name of the hairstyle it consists of two parts. Except the main long hair part there is a short trimmed part under it and a shaved part under the trimmed one. The combination of these parts produces a double layer effect.
---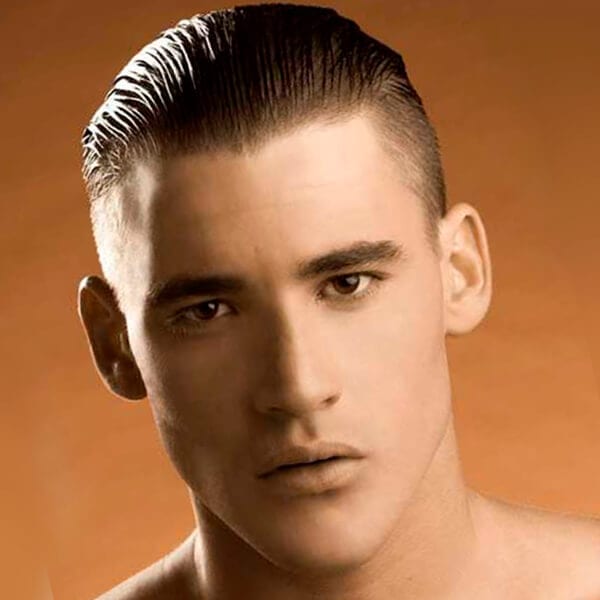 Slicked back men's undercut hairstyle
This variation of undercut hairstyle for men is considered to be one of the most popular among businessmen and politicians. Actually, it has gained its popularity since 1930s.
---
The sides and back are kept undercut whilst the hair on the top of the head is left long enough so that it can be slicked back.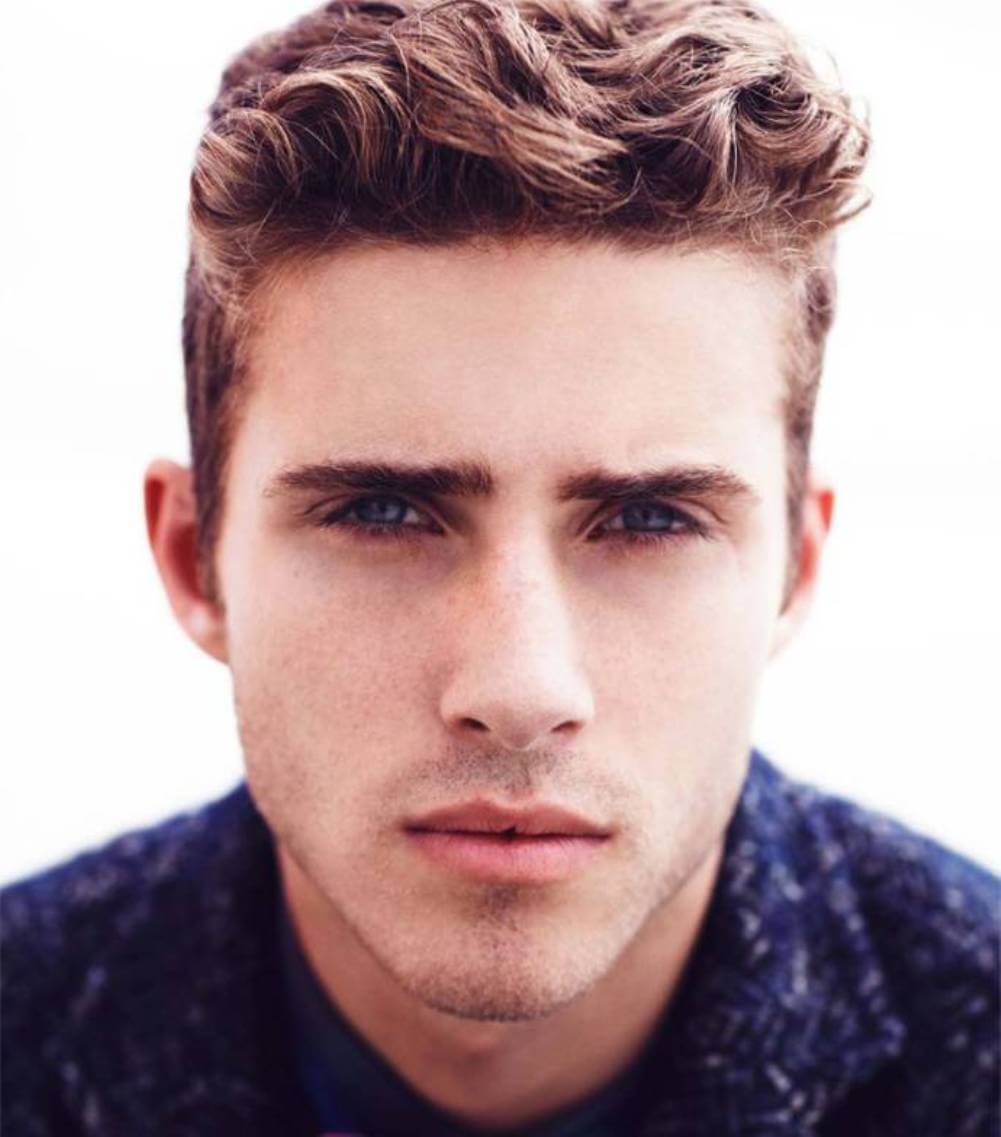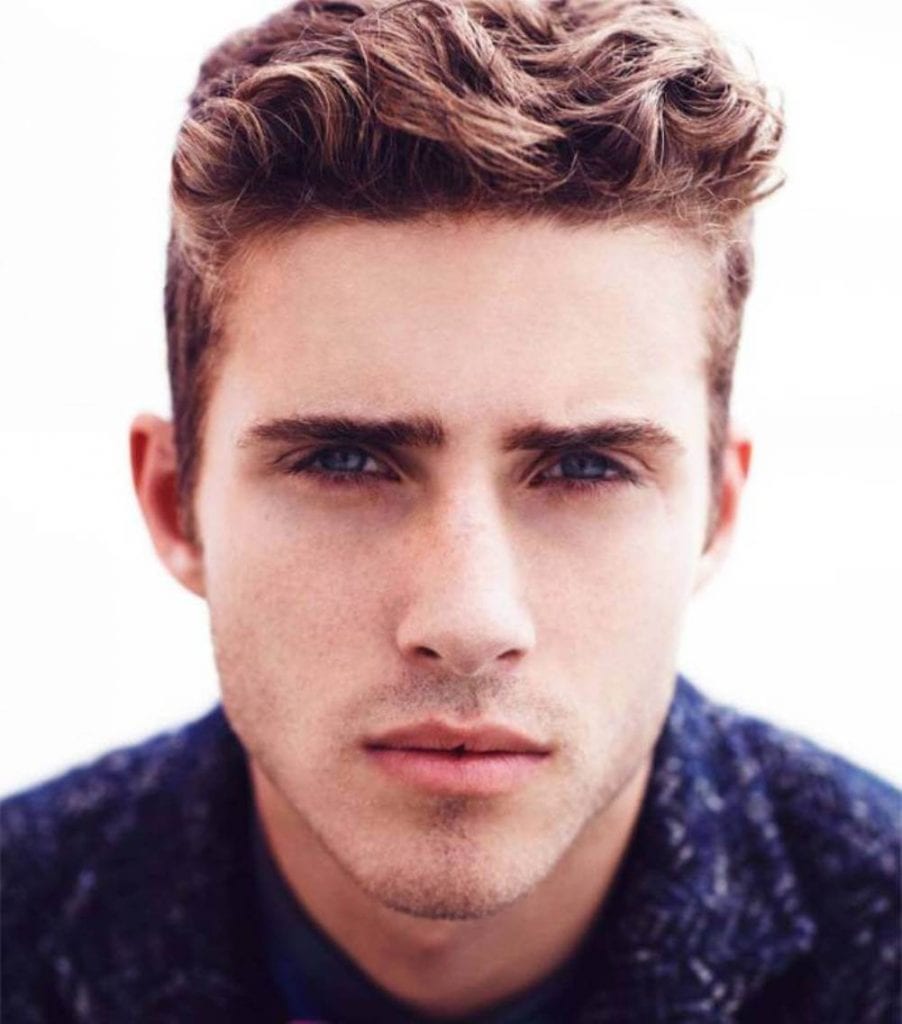 With such a hairstyle the hair looks polished and acute as the crown is slicked flat in a way that it combines into one perfect style.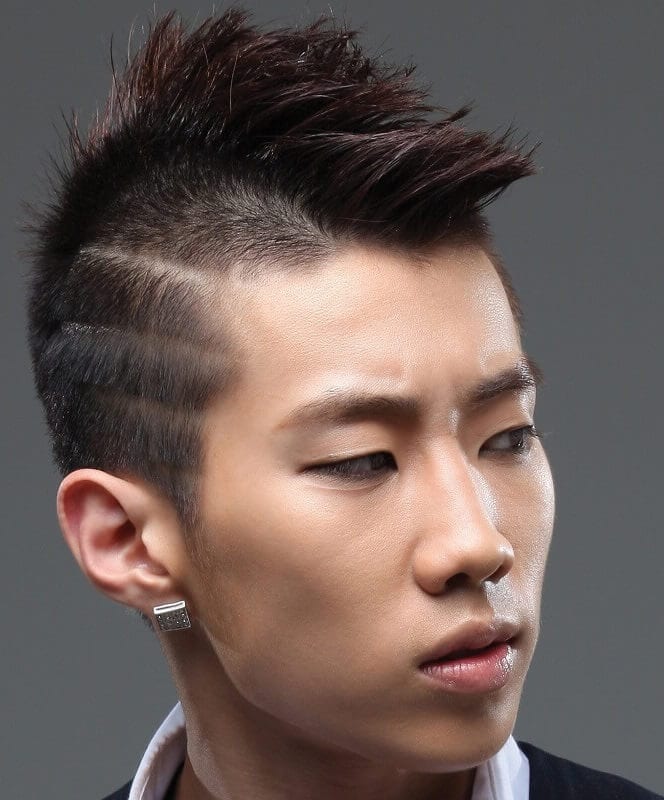 Primarily it is recommended to have a buzz cut of the sides and back for a good slicked back undercut hairstyle.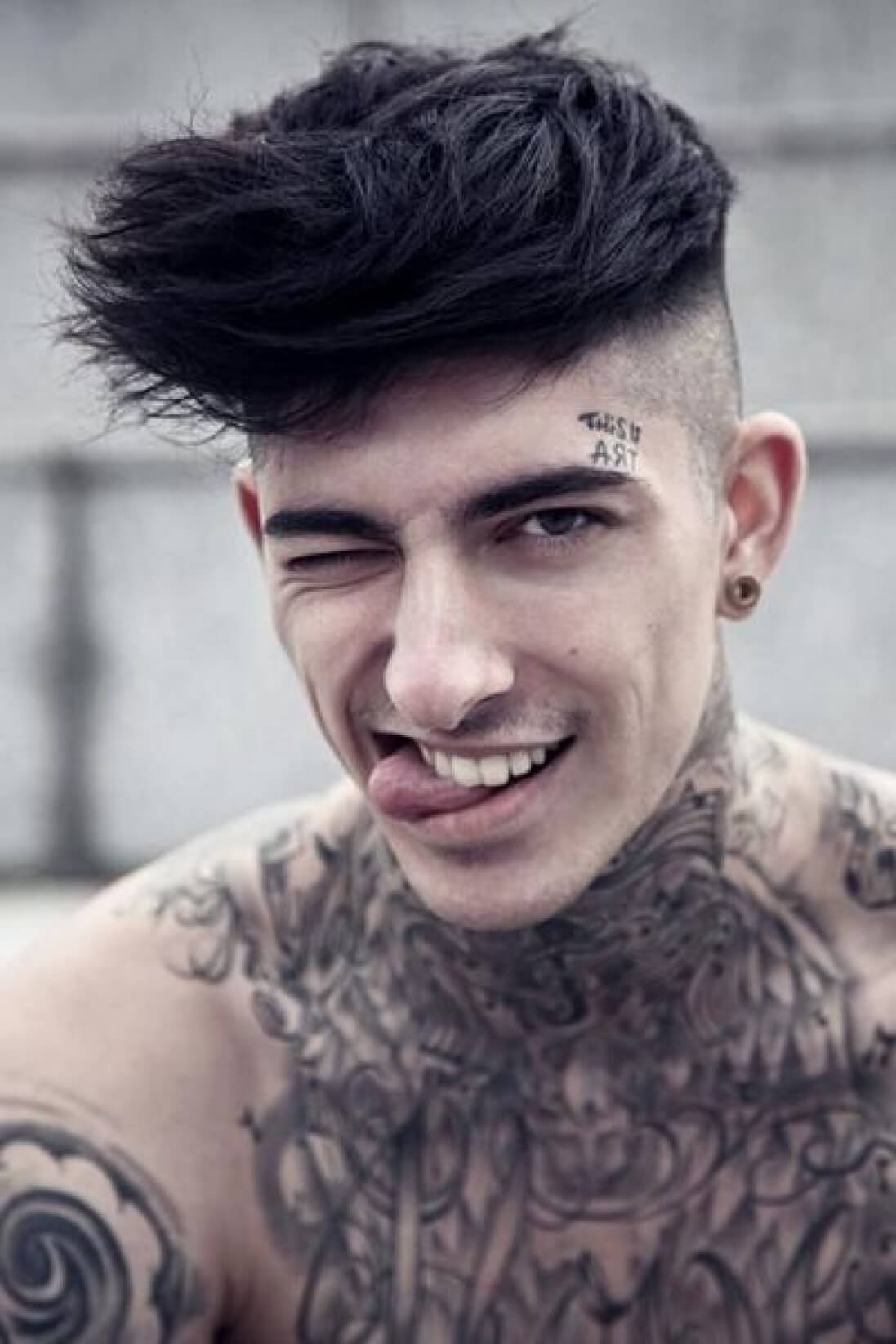 The contour line of the undercut is drawn at the temples and is called the disconnected haircut line or haircut perimeter.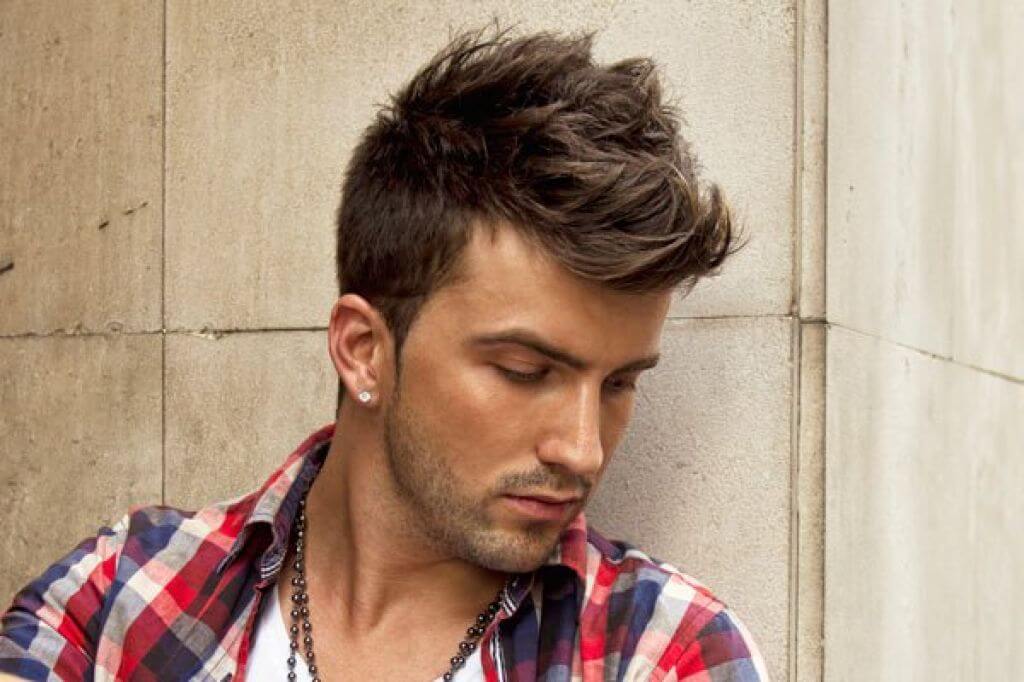 The next point lies in choosing the length of the undercut. Usually it is measured in hair clipper lengths. It varies from number one to number three.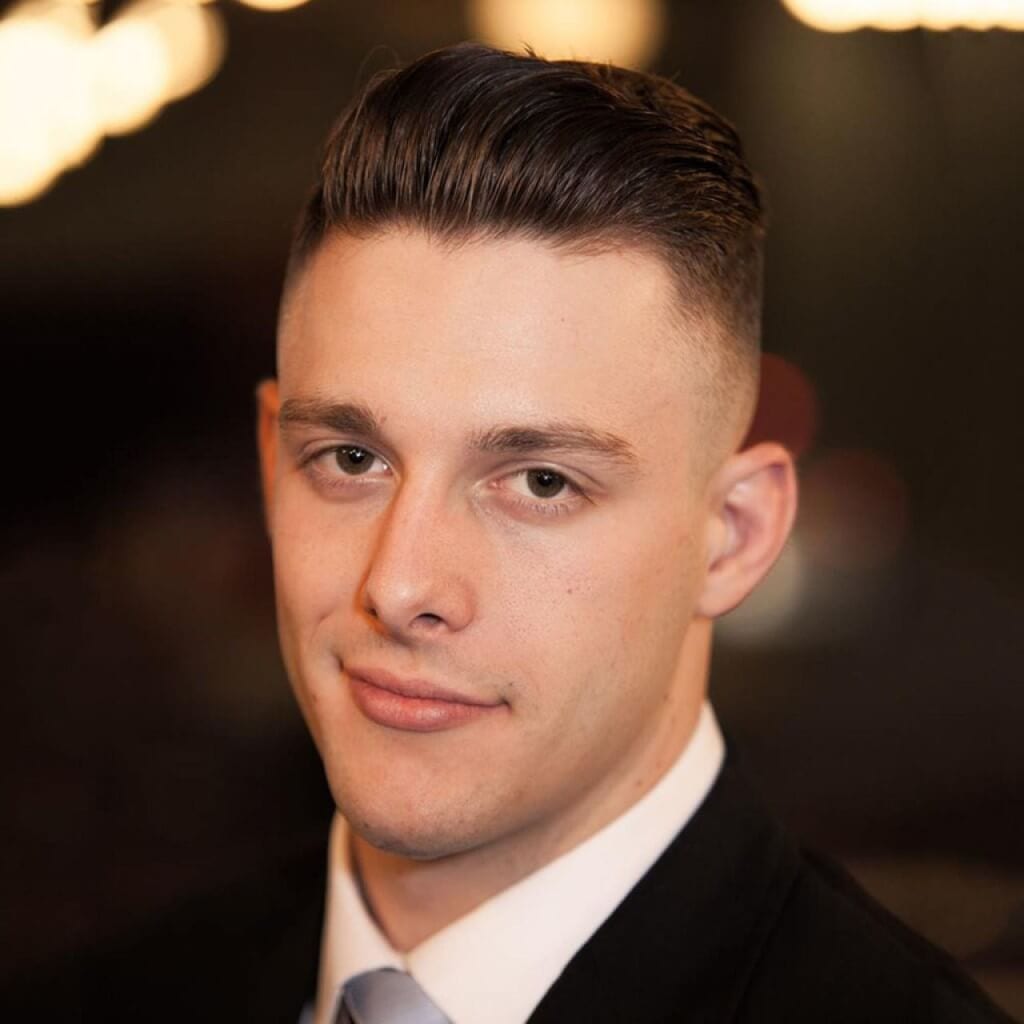 A number one corresponds to 1/8 inch in length whilst a number 3 corresponds to approximately 3/8 inch in length.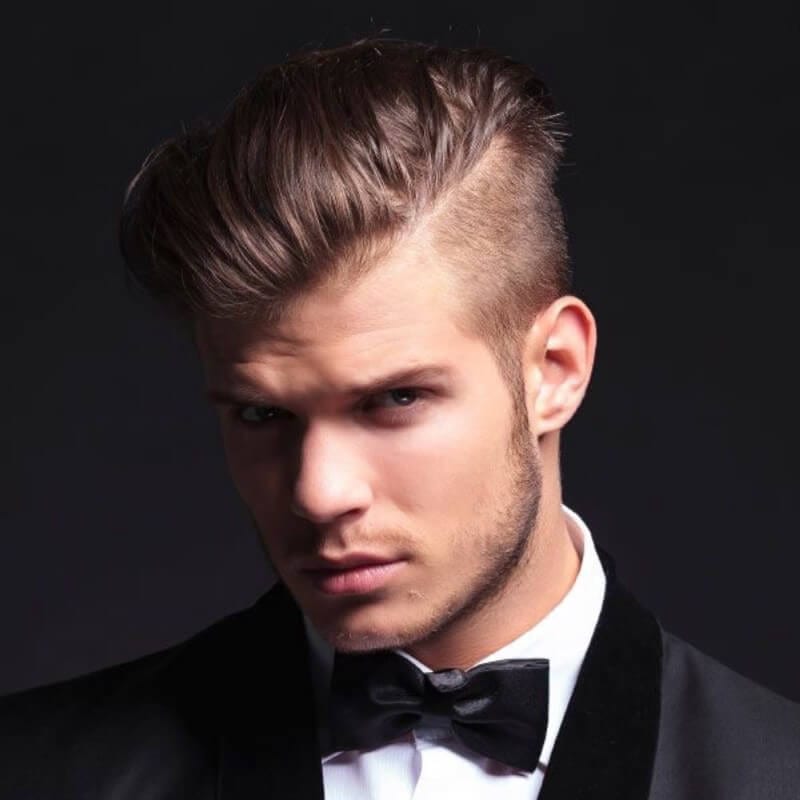 So if you have a hair clipper in your possession you may create the undercut without going to a barber. The most difficult thing is to design the hair on the top of your head.
To have perfect slicked back men's undercut hairstyle you need from 4 to 6 inches of the hair on the top of your head.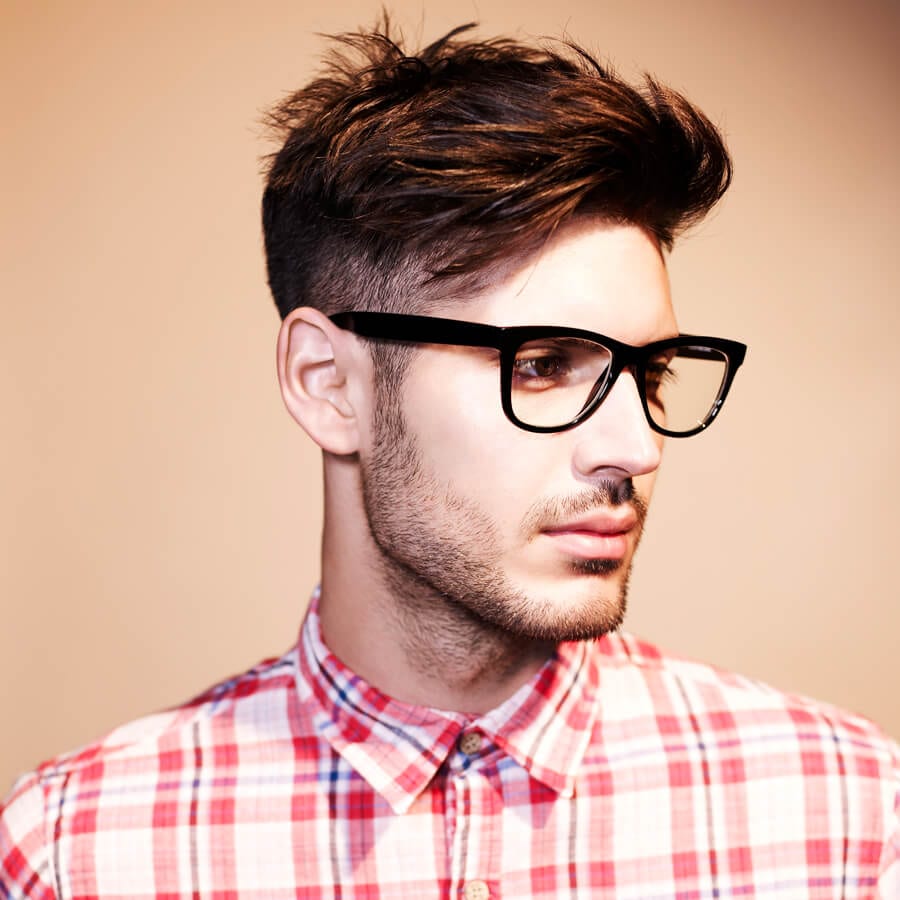 This length is considered to be the best to make the hair slicked back and then flattened.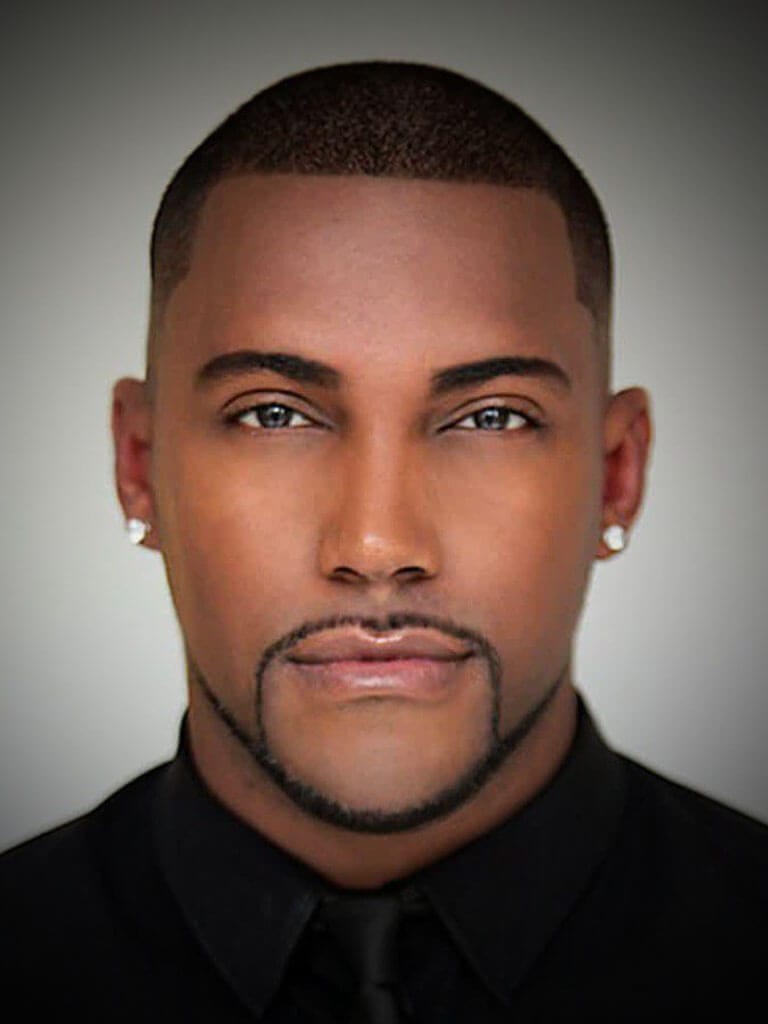 Then the question of styling the hair comes. In fact, it is very easy as the main thing you need is a comb.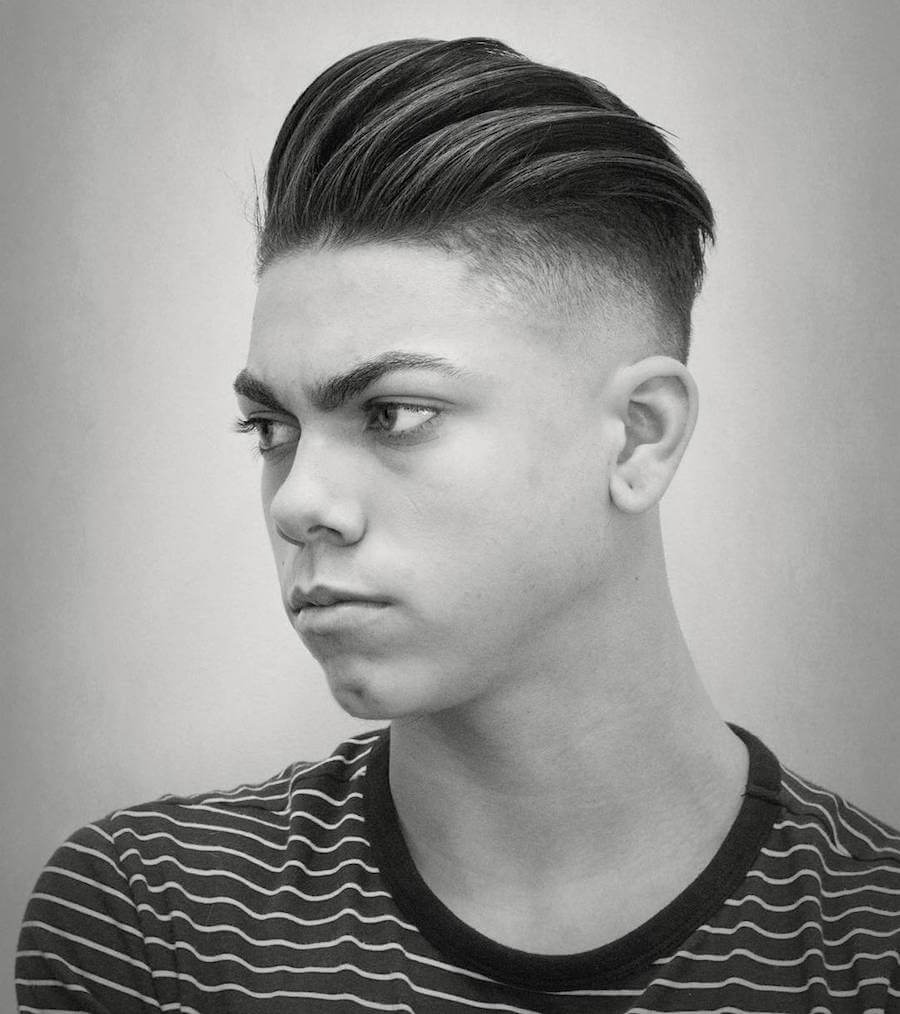 In addition you use various hairstyling products, for instance pomade, gel, wax. And a great look is ready.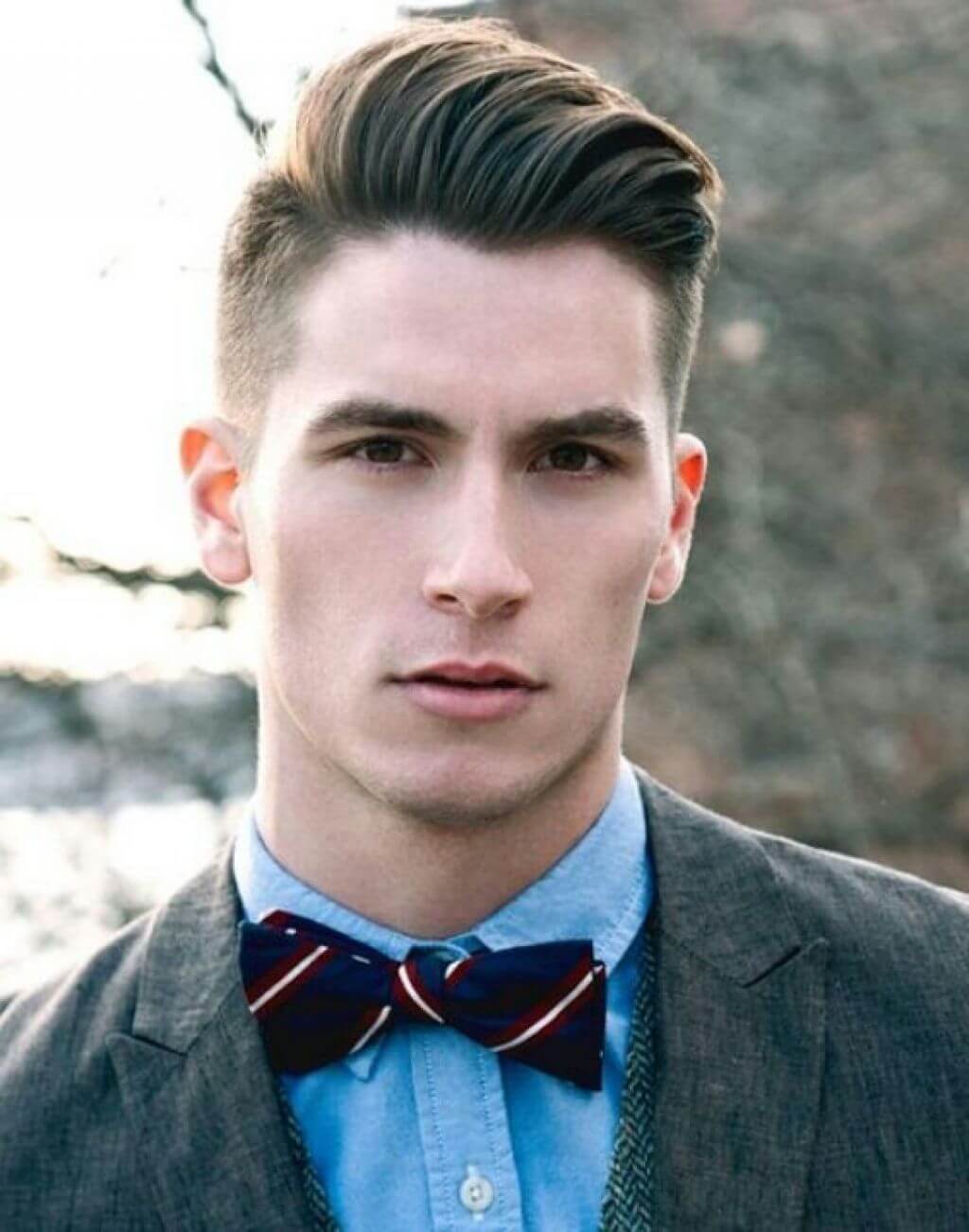 Actually, there are two ways of slicking back in undercut hairstyle: a classic way and a modern one. The main difference in these styles lies in so-called hair volume.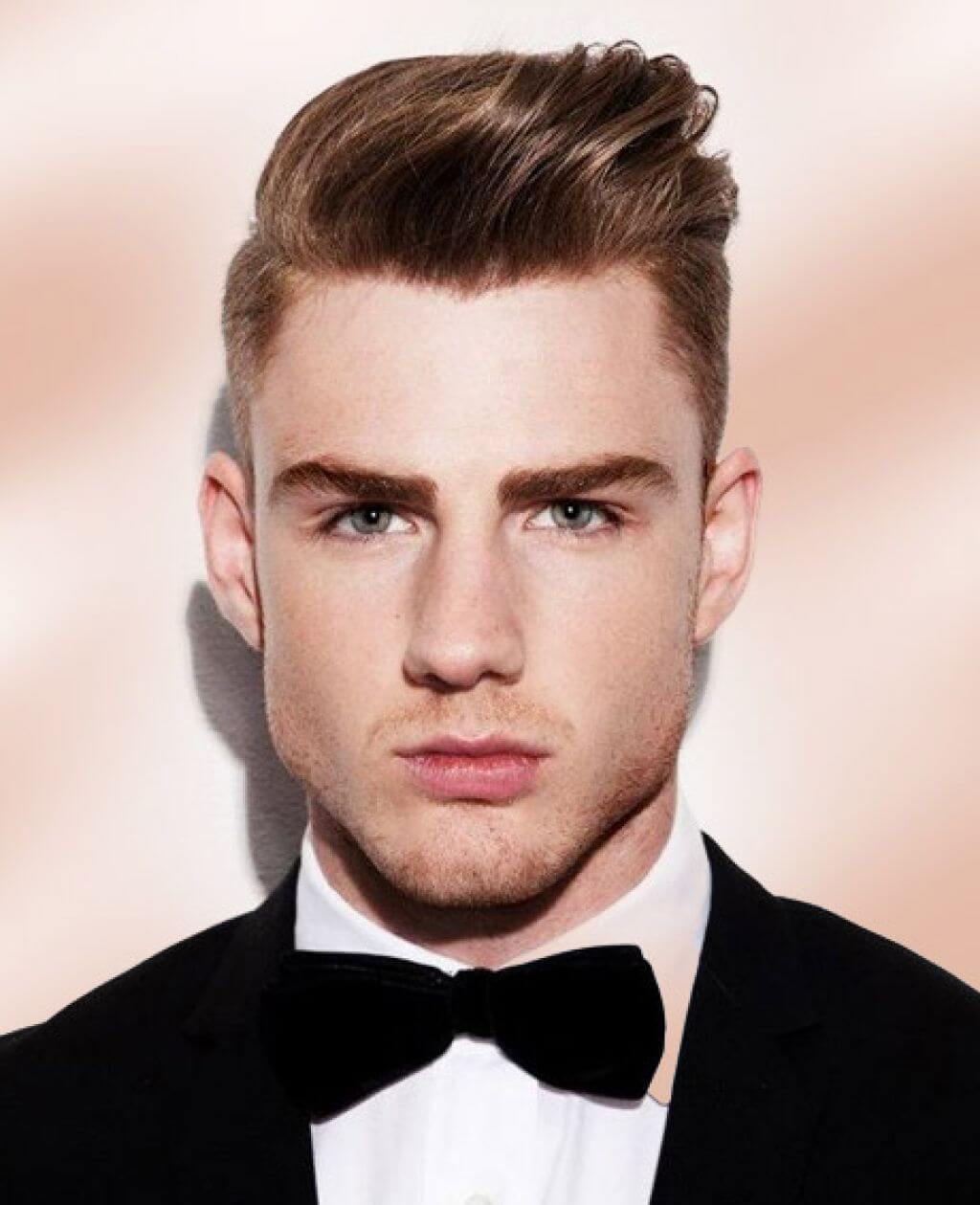 So the classic slicked back undercut hairstyle represents almost no volume as the hair is slicked back flat, it conflates the hair with the scalp.
The classic slicked back men's undercut is usually achieved by combing the hair several times until it is flat enough, i.e. not higher than one inch from the scalp.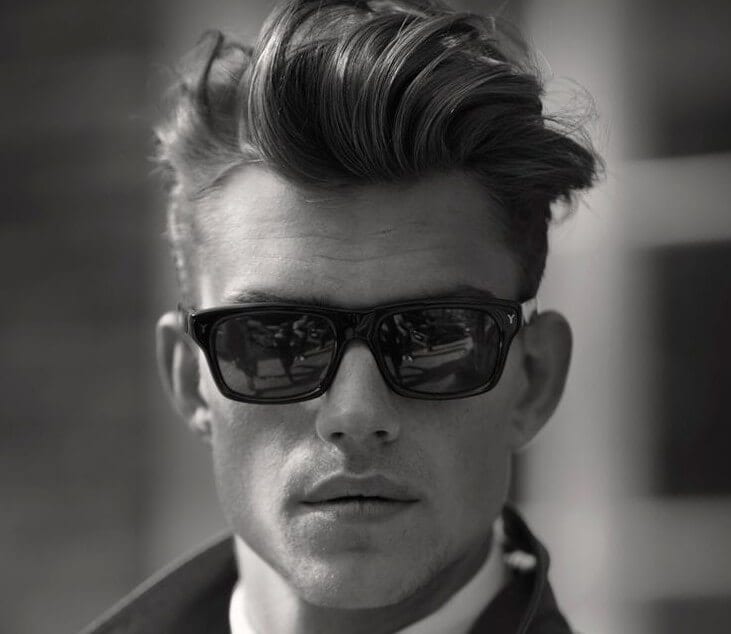 The best way to style such hair is to use oil-based pomade. This version of men's undercut hairstyle was extremely popular in 1930s.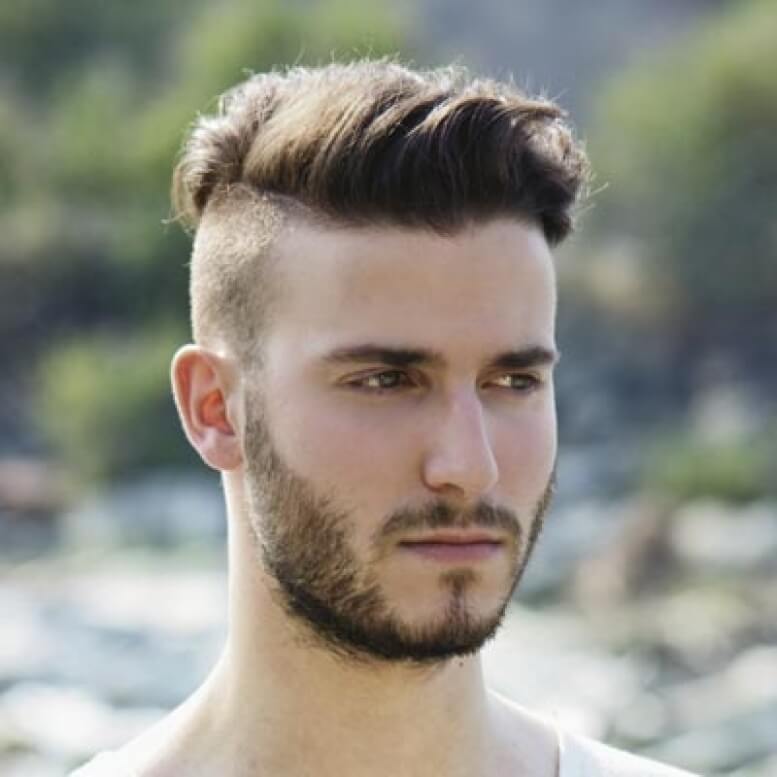 By the way, it didn't lose its popularity and in 2011 it could be seen on a well-known actor Jimmy Darmody. As for a modern slicked back undercut hairstyle it is a volumetric kind of style.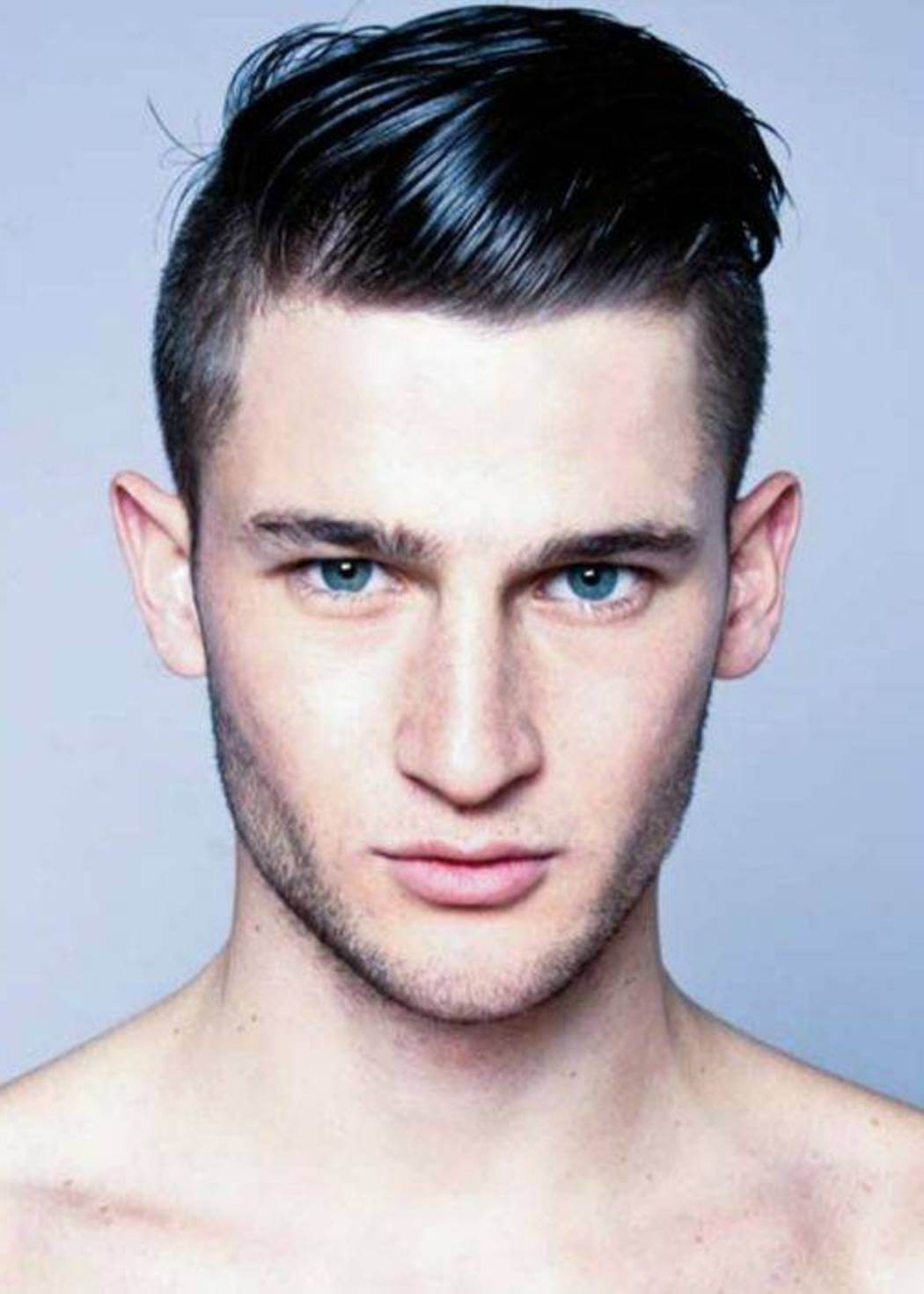 It is also first achieved by using a comb but then the fingers are used as a rake-comb to slick the hair back. It allows you to build some volume on the head.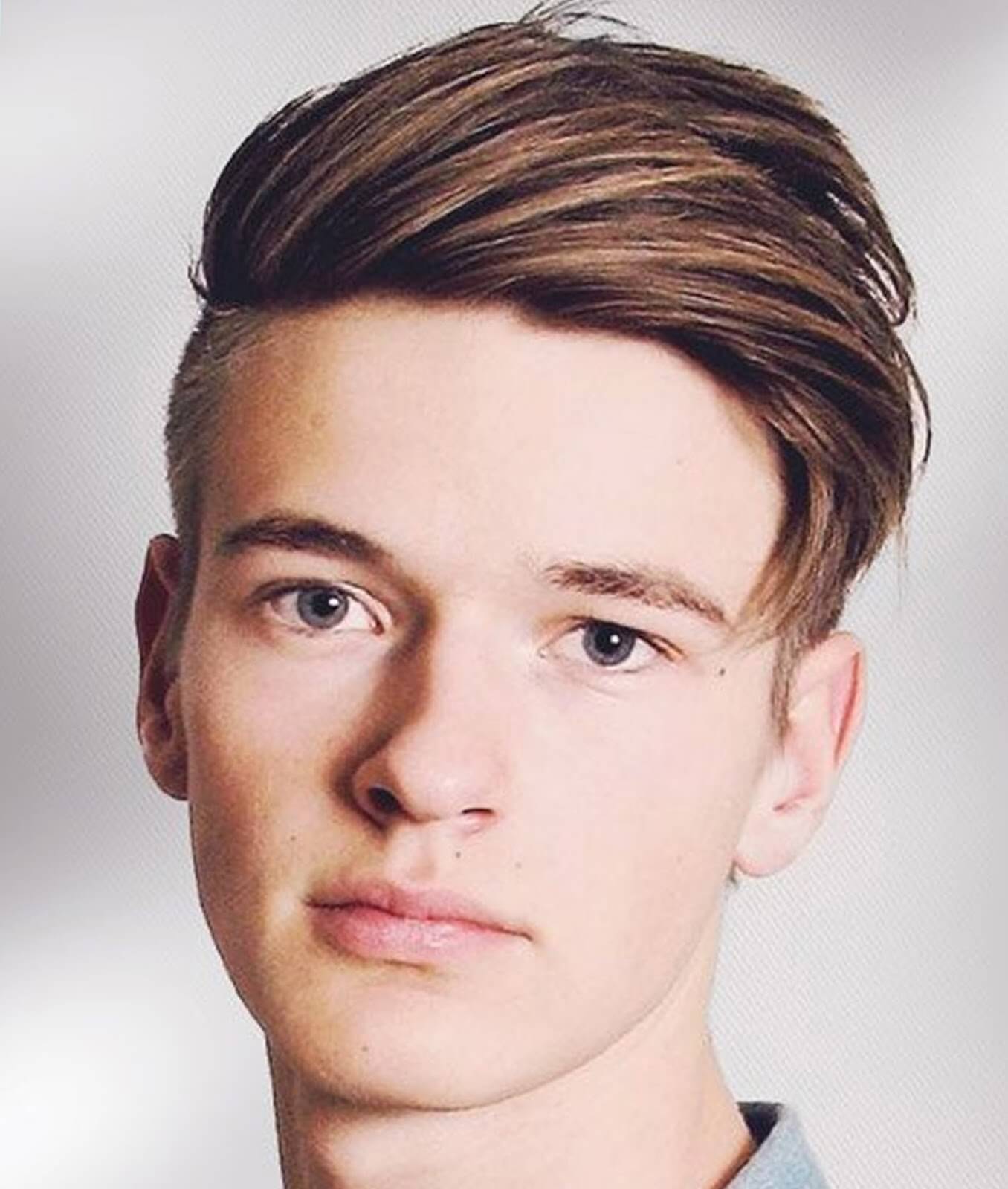 The next step is to use a hair dryer pointing it to the top of the head to achieve more hair volume.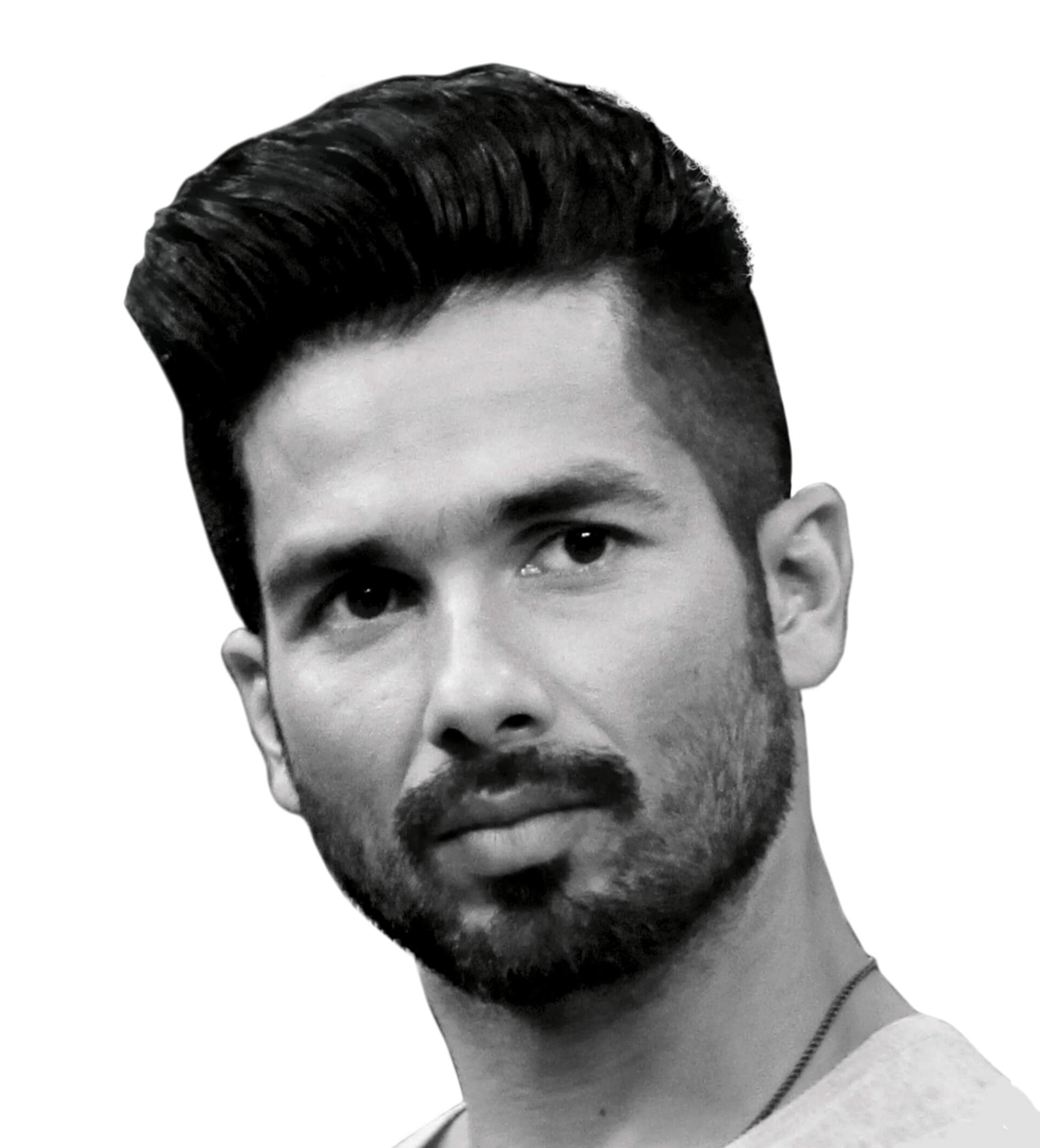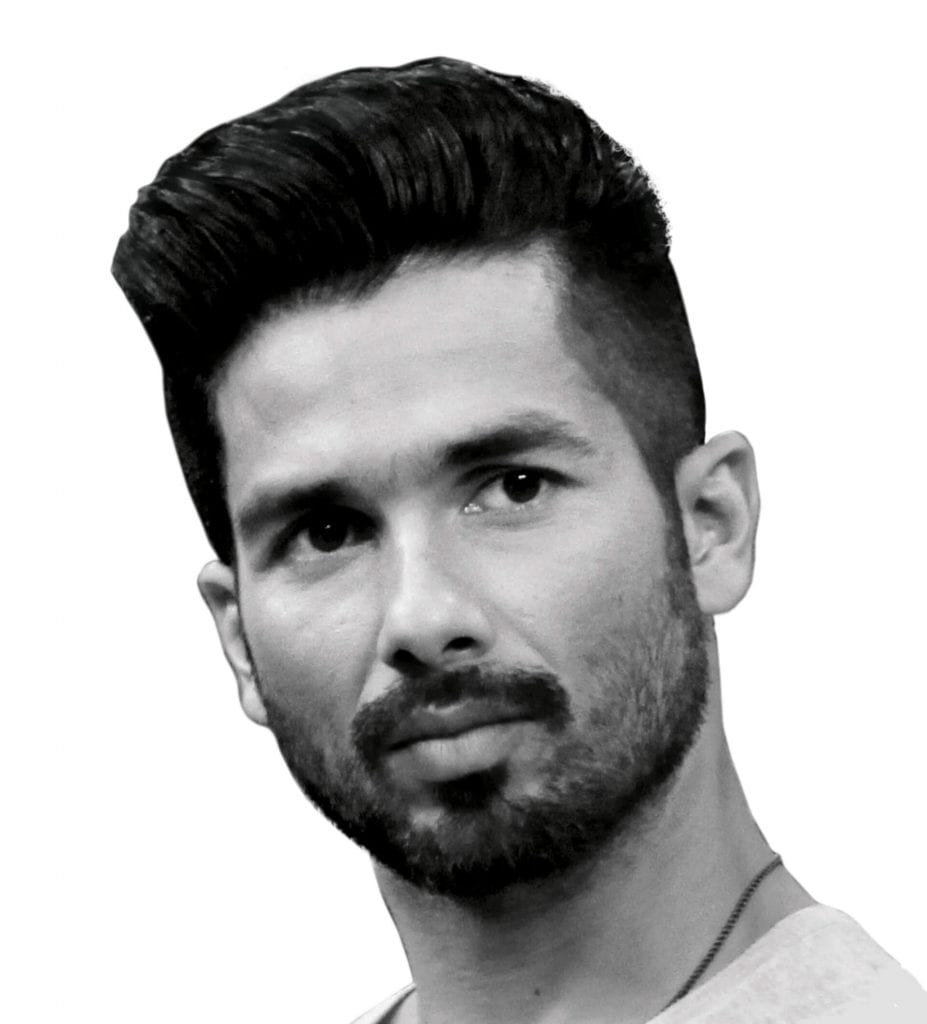 Instead of oil-based pomade here water-based pomade is recommended to style this undercut hairstyle. And finally to maximize the hair volume, you can use a styling mousse.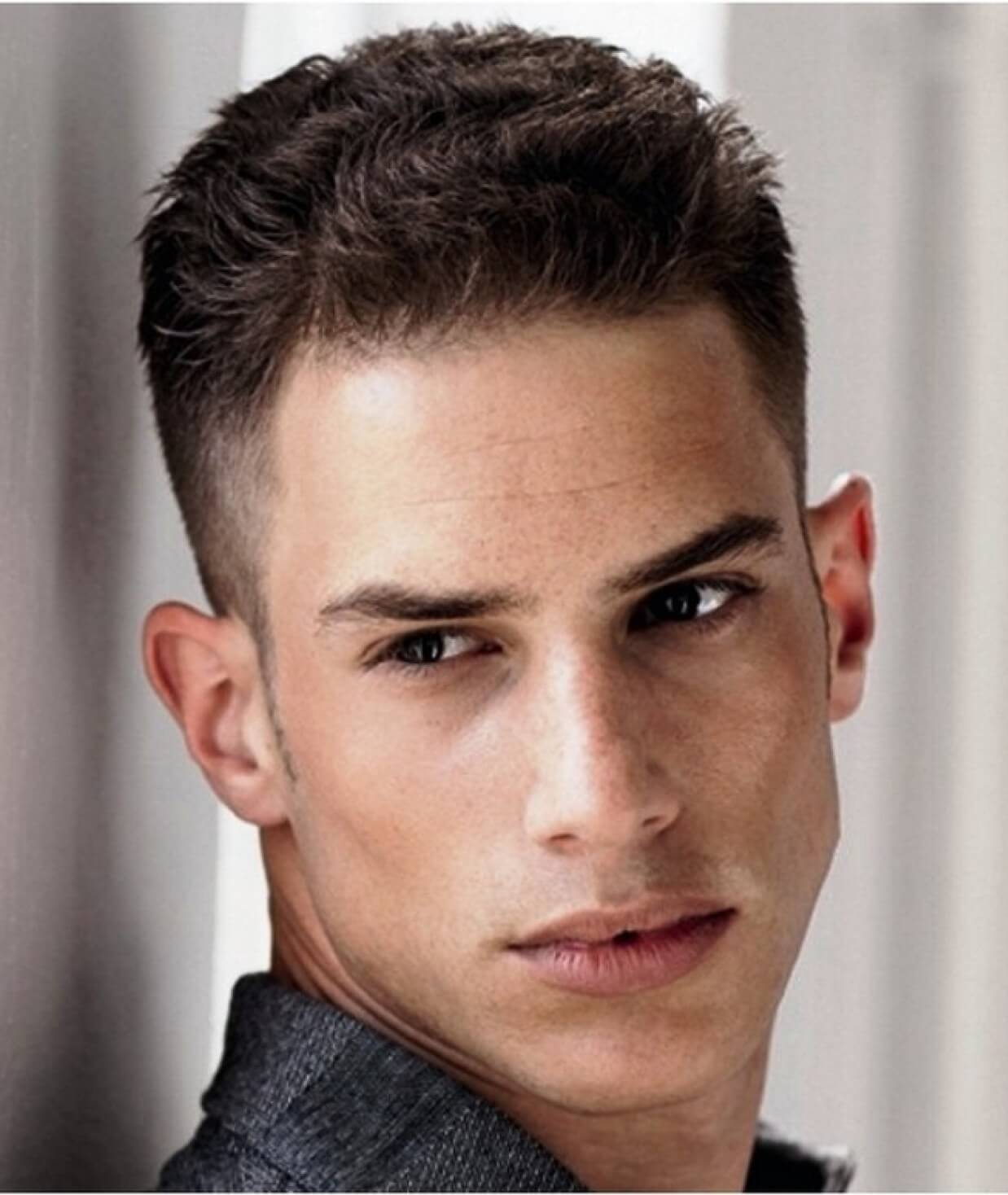 This variation of men's undercut hairstyle gained its popularity in 2013 and the most famous representative of it was Brad Pitt.
---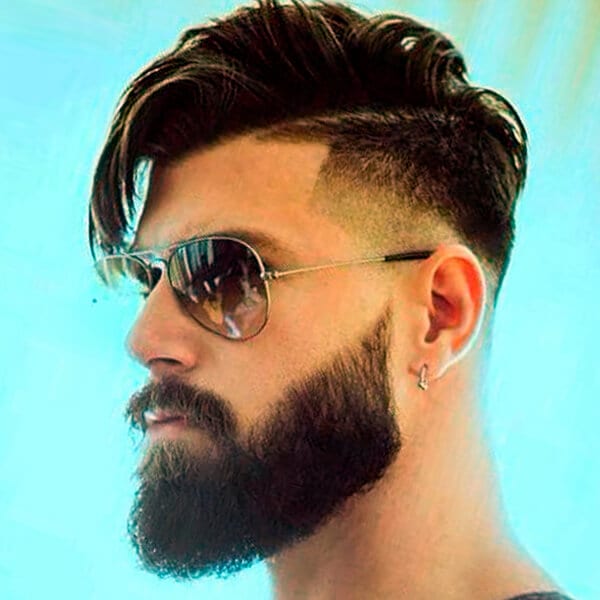 Side-swept men's undercut hairstyle
To achieve good side-swept undercut men should have enough hair length. Usually, it is about 6 inches in the front and 3 inches in the back. You don't even need to go to a barber as it is possible to get a side-swept undercut hairstyle using your hands, a hairdryer and some hair styling products. It is better to choose some strong hold product to make sure that your look is able to stay all day. So first you push your hair to one side, for instance left. Then before using a hair dryer to style the hair apply some heat protector not to spoil the structure of your hair. And the last thing is strong hold pomade. As you see you won't need a lot of afford to create side-swept men's undercut hairstyle.
---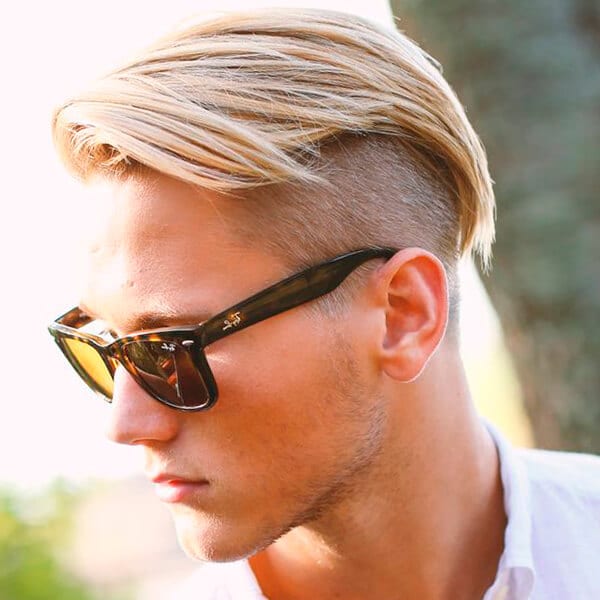 Side undercut hairstyle with fade
This men's undercut represents a combination of undercut and fade. To achieve this hairstyle the upper part should not be too long and to reveal the defined part line it is recommended to frequently comb the hair back and to the sides.
---
Side undercut hairstyle with horizontal lines
This hairstyle designs an undercut side with shaven horizontal lines. They slightly remind some folk pattern. It really suits people with blond hair. The main part is usually styled in Mohawk hairstyle. Thus, the whole undercut hairstyle looks classy and bold at the same time.
---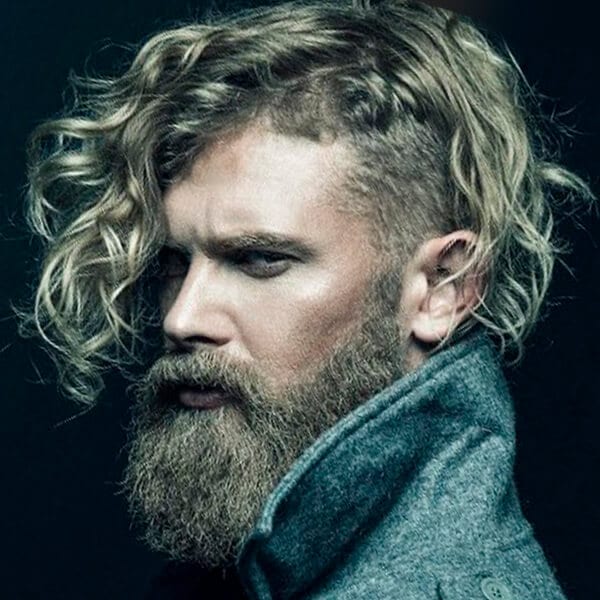 Long wavy men's undercut hairstyle
The main thing for this style is to have enough hair length on the top of the head. If this part is curly then it is great, if not – you need to put some afford to make it wavy. To get it punkish and stylish it is recommended to use some gel or another hairstyling product. Therefore the undercut must be kept well-trimmed to separate the longer section and the shorter.
---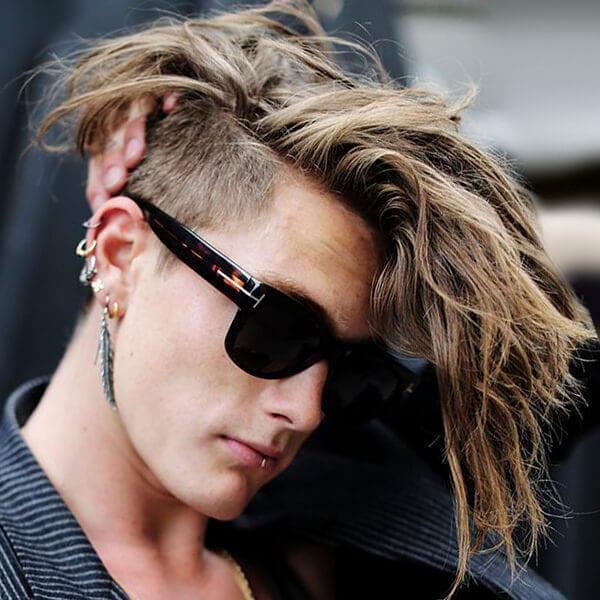 Long all-around men's undercut hairstyle
This kind of undercut hairstyle will be perfect for young men. The undercut part mustn't be too short whereas the longer part looks great if worn side swept or it may be gathered in a bun. To create enough volume it is recommended to use good shampoo and to fix your long hair in place try to apply some invisible hairstyling product.
---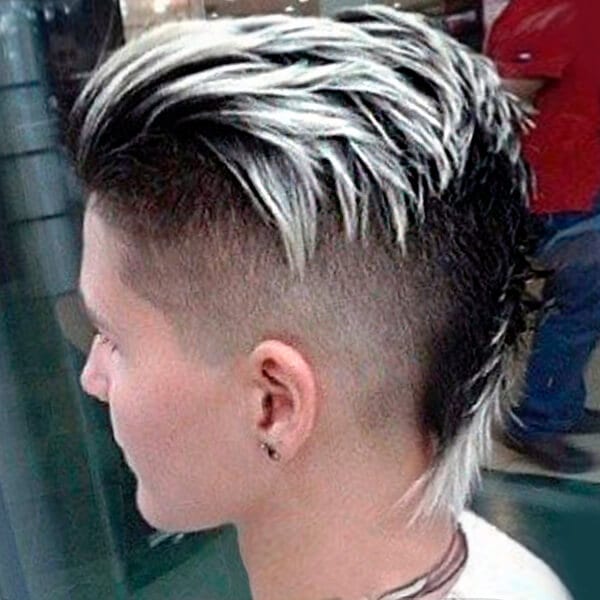 Faded undercut hairstyle for long hair
Here is an amazing combination of long hair with faded undercut. The sides and nape must be faded to separate the long hair on top with the long beard, in case you have it. Actually, dense naturally curly kind of hair will work great for this men's undercut hairstyle.
---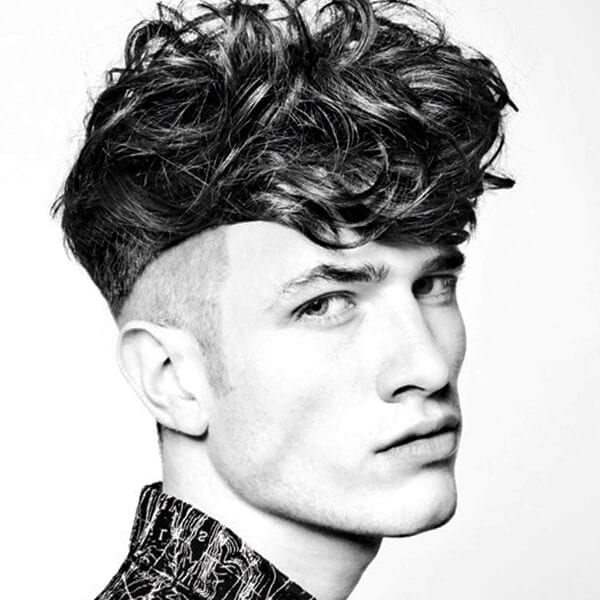 Wavy top and fade undercut hairstyle for men
For this male undercut hairstyle you need to have long top to make it wavy. It must be styled back in wavy and long strands. As for the undercut, it is faded. The hairstyle is ideal for those men who are always careful in their clothing choices. It may go well with a short beard as well.
---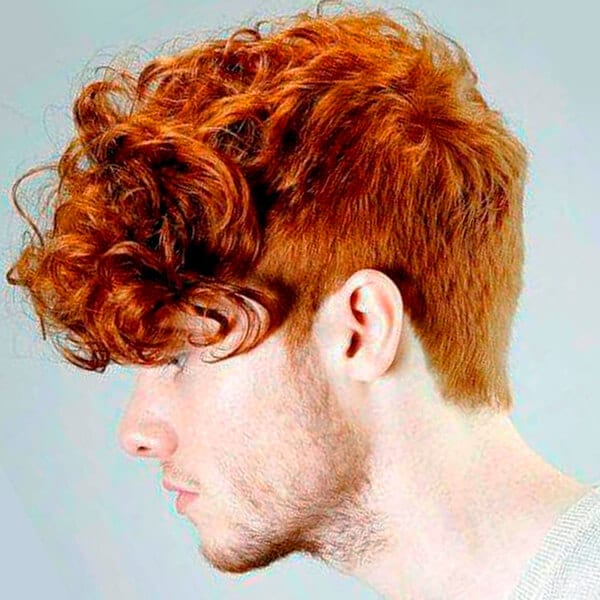 Curly men's undercut hairstyle
This is the best variant for naturally curly hair. The primary thing is to have an undercut and then you work with the curls. In order to spotlight them it is necessary to apply some gel or another hairstyling product. It is also advisable to create some kind of wet look. The curly male undercut hairstyle looks especially great on dark hair.
---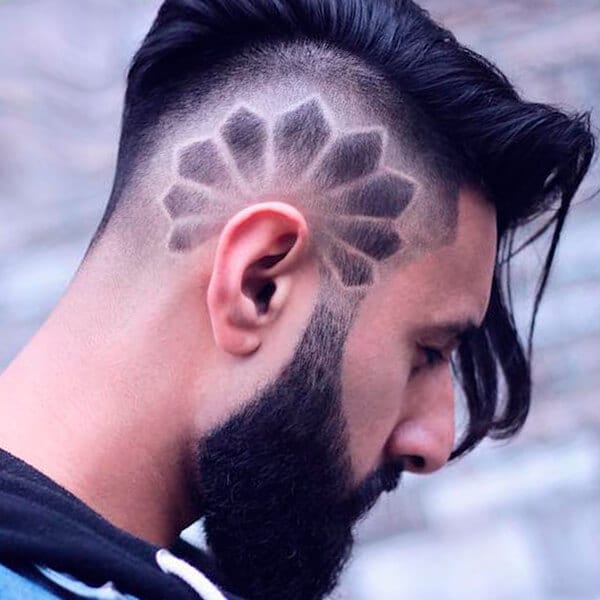 Side undercut hairstyle with shaved design
This hairstyle requires going to the barber quite often, for the first time – to create it and then to maintain as clear-cut pattern deserves your careful attention. So the style represents an undercut on the sides with elaborate snake-style lines. The hair on the top mustn't be too long.
---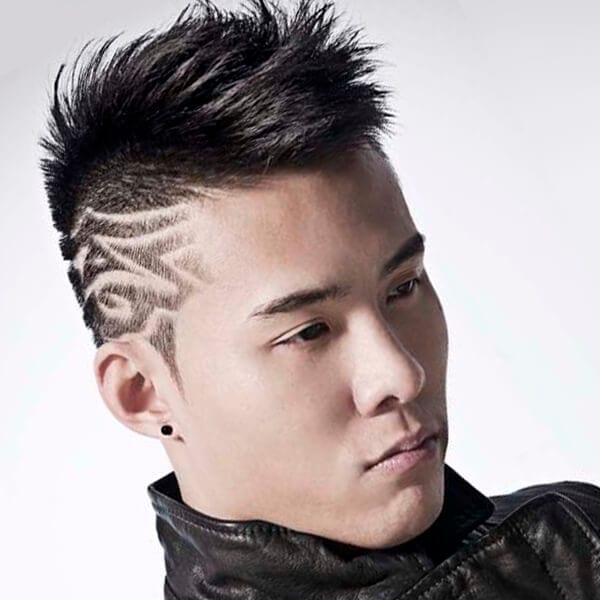 Black undercut hairstyle with shaved designs
The undercut displays a pattern of numerous rows. The only disadvantage lies in that this haircut must be maintained with regular trims. But the most wonderful thing about the hairstyle is the possibility of experiment with various designs. In case you don't like your design, it won't last too long, because the hair on the sides grows too fast.
---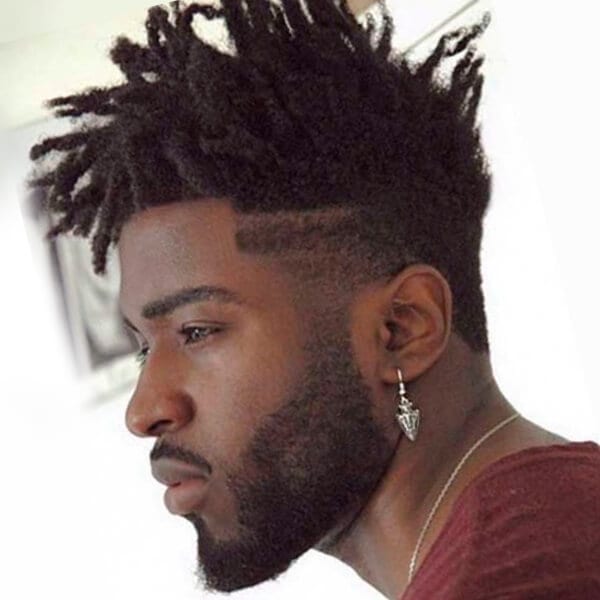 Afro undercut hairstyle for men
This male undercut hairstyle is meant for Afro textured hair on the natural side. The whole hair must be cut quite short. Then it will be possible to create a clear-cut line and to combine it with the angled temples. The style looks really charming.
---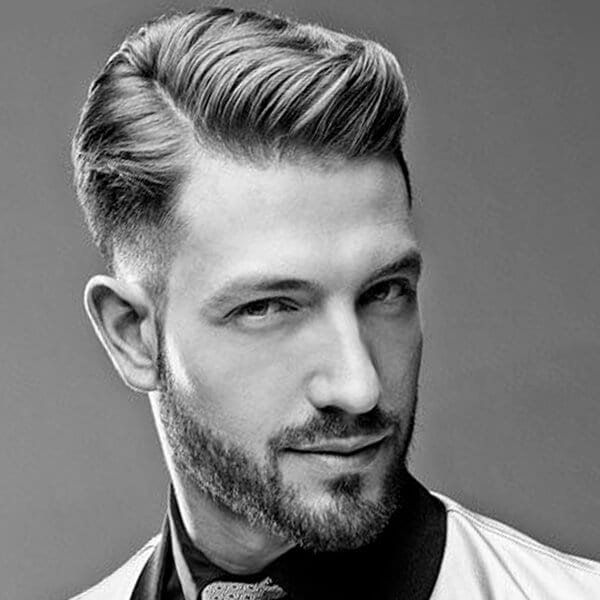 Architectural men's undercut hairstyle
This kind of hairstyle is designed for dark-haired men, as in this case all the details of the hairstyle can be noticed. In this style, various elements are featured. The first section is the shaved parting line, then the angled blended hairline goes and finally the faded sides appear. Architectural undercut hairstyle is one of the most extraordinary hairstyles for men.
---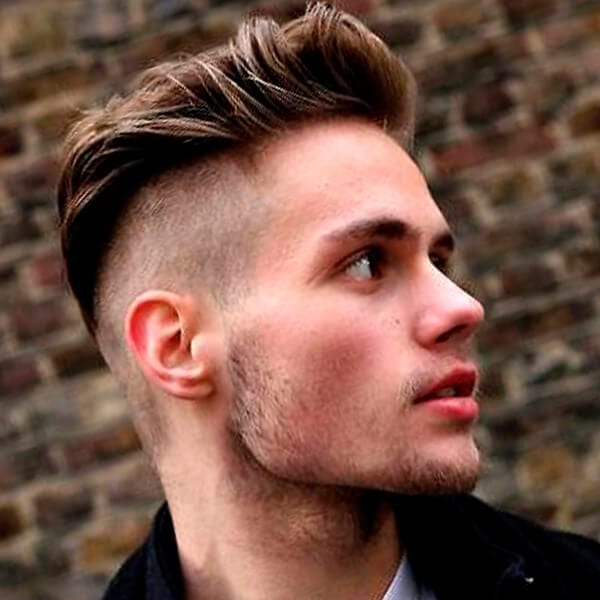 Shaved sides men's undercut hairstyle
It is a low-maintenance undercut hairstyle as the hair on the top is cut short. The sides and back are closely clipped that provides enough space for shaved designs. The lines can vary from very simple to rather complicated ones.
---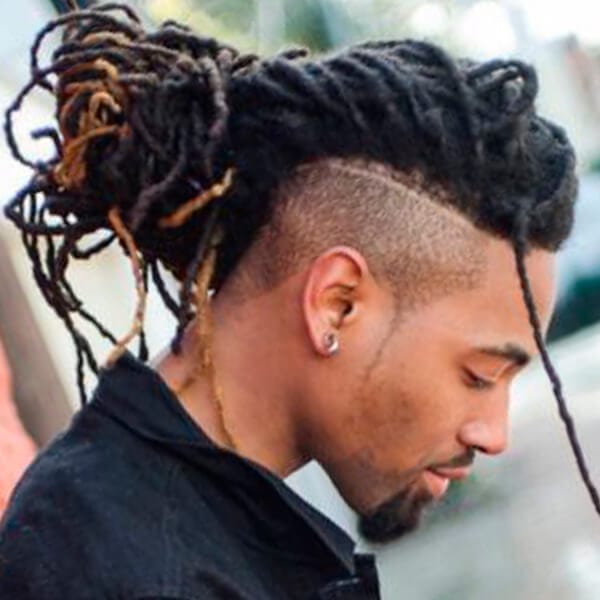 Long dreads and undercut hairstyle with a lined pattern for men
As it is clear from the name the first thing you must-have for this undercut is dreads and of course, they are required to be long. To get a stylish effect they can be swept to one side or you may gather them in a pony-tail. At the same time, the undercut may be shaven, short cut, faded or even designed with different patterns.
---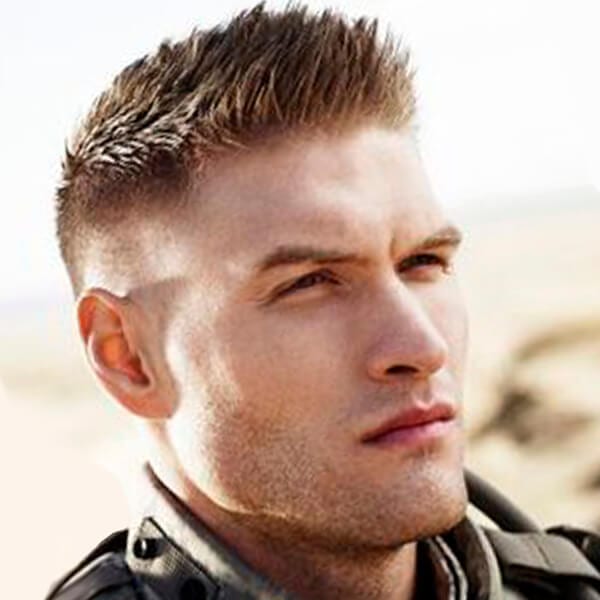 Undercut haircut in military-style
This male undercut haircut is called military as it is derived from the hero of the American war film "Fury". It represents a nice shift from medium length hair to the fantastic side undercuts. The hairstyle is popular among various celebrities. With this undercut hairstyle you will always look stylish, bold and masculine. Due to this style you may open up your face and draw attention to your eyes and mouth.
---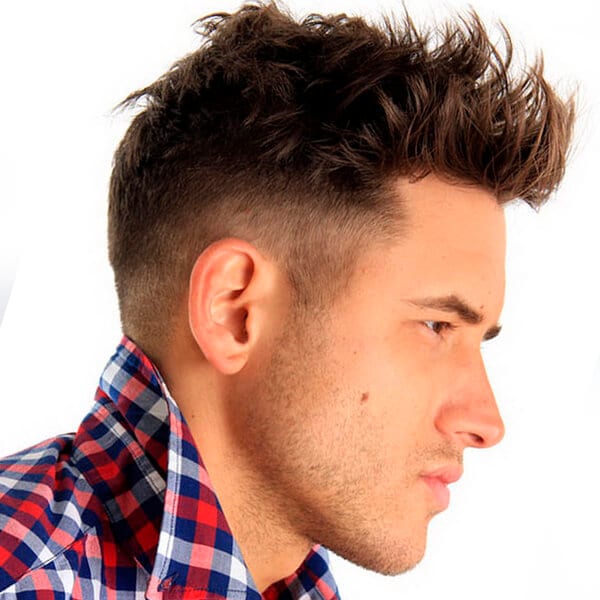 Edgy men's undercut hairstyle
This men's undercut hairstyle reminds a high smoothly created fade. The best type of hair for this style is thick dark as it can be easily razored for the edgy finish. Then it must be styled upwards with the help of a blow dryer and wax to get maximum volume.
---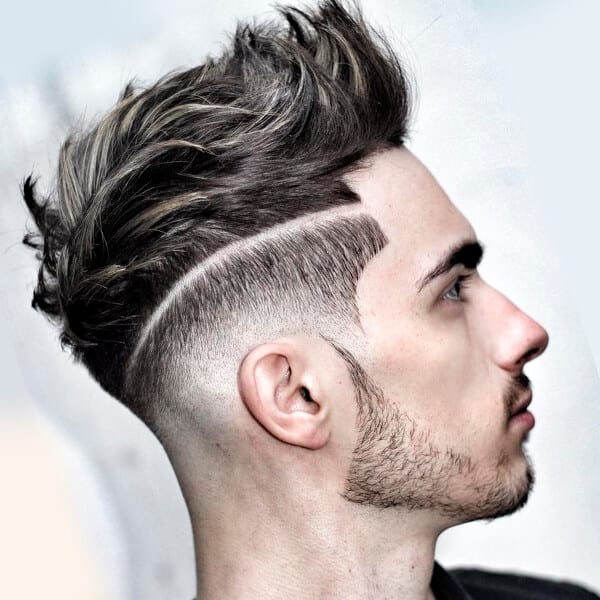 Edgy men's undercut hairstyle with square angles
The style is similar to the previous one with the only difference in top that has a shape of a square. If you add subtle highlights and jagged ends your look will be extremely gorgeous.
---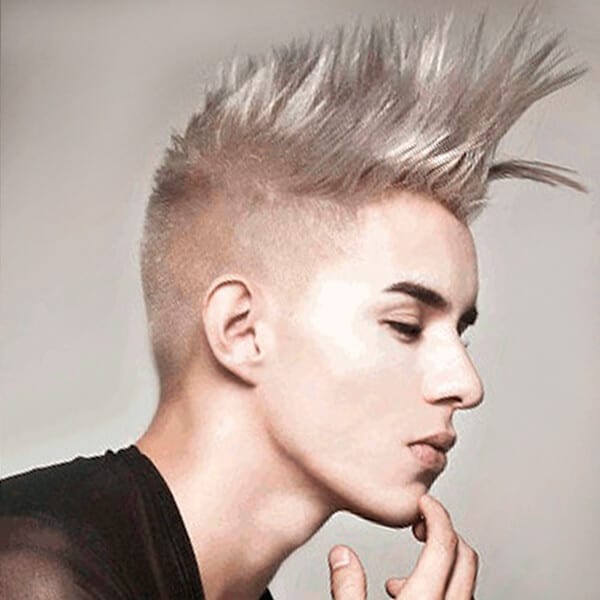 Mohawk-inspired undercut hairstyle for men
This men's undercut is inspired by Mohawk hairstyle. It features steeply acute-angled haircut with undercuts styled into the fixed feathers. For a more distinguished look there is a shaved line to disconnect the top part from the undercut. Moreover, the ends may be highlighted. To achieve the perfect look with this undercut the barbers usually razor-cut the hair for softer tips then with an electric shaver or electric clippers they shave the sides. The most important thing is not to cut the sides extremely short.
---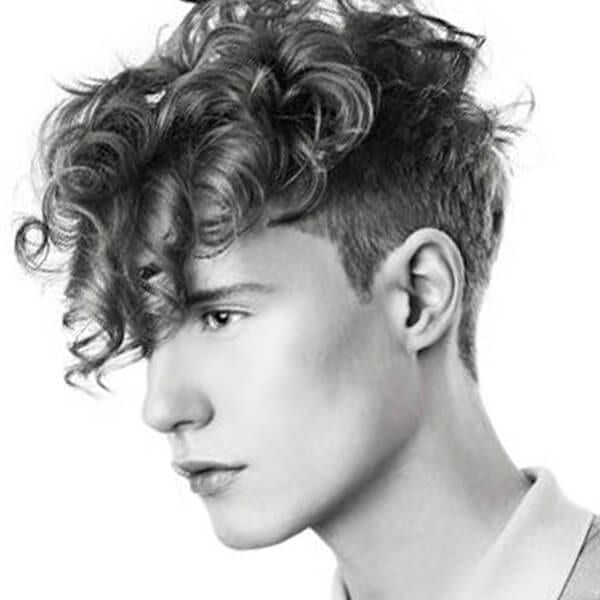 Men's undercut hairstyle for curly hair
If you are a happy representative of a man with naturally curly hair, this undercut hairstyle is evidently for you. To style it properly it is recommended to use a texturizer for curly hair. An undercut is created just in the area of the temples with further reduction of hair length. Such undercut hairstyle will help you to keep your curly hair neat and regular any time.
---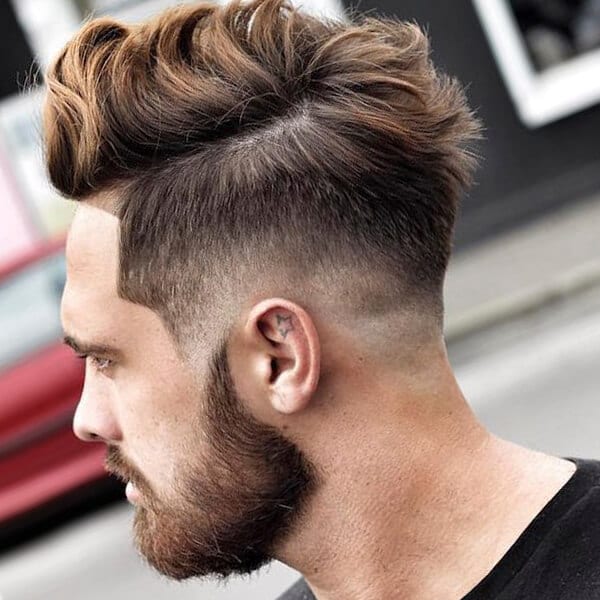 Pompadour-inspired undercut hairstyle for men
The top of the head is styled back the same way as in pompadour hairstyle. Whereas the undercut represents high clipped parts started at the corners of the forehead.  This version of male undercut hairstyle is really up-to-date.
---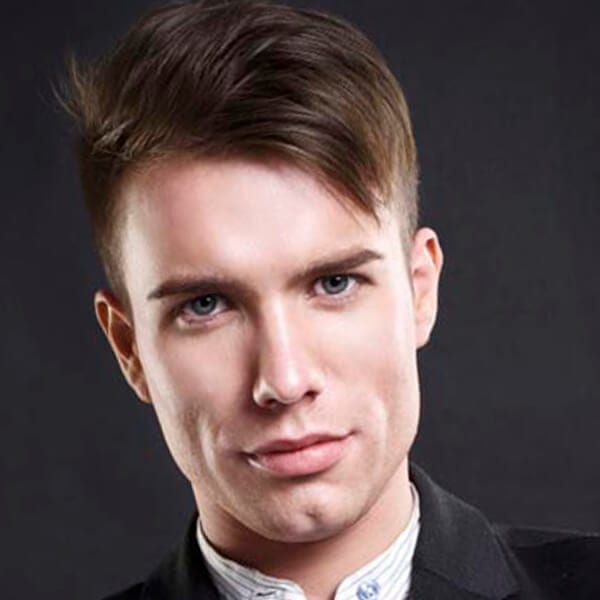 Men's undercut hairstyle for fine hair
The best advantage of fine hair is that it can be easily styled. Nowadays lots of people have thin hair therefore this undercut hairstyle is a wonderful choice. The length of the hair can be short enough to create the style. You won't need even too much hairstyling products.
---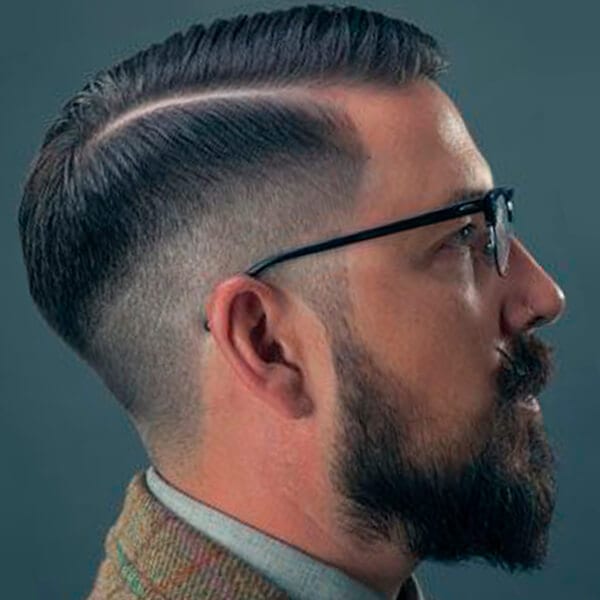 Men's undercut hairstyle with tapered sides
The hairstyle works well with thick hair. This undercut is characterized by soft lines, perfect fixation and excellent density. For this male undercut hairstyle the sides must be tapered. Actually, it is quite popular with different famous people.
---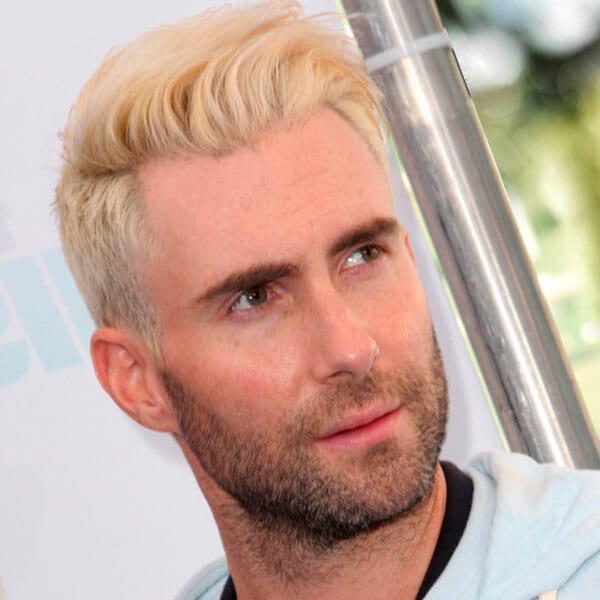 Undershaves with a curvy side part undercut hairstyle for men
Actually, undershaves are intended for thick hair, especially of dark color. This is the best solution for those guys who got tired of ordinary hairstyles.
---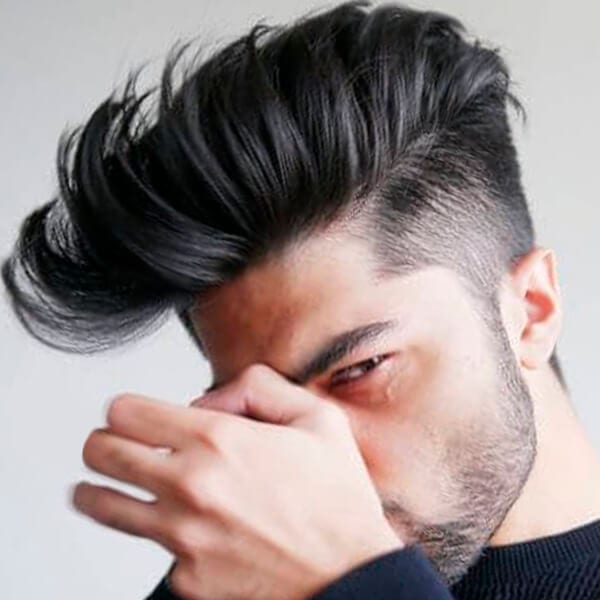 Medium length undercut hairstyle for men
This is a version of a trendy male undercut hairstyle. In fact, three different lengths are combined in this style. On the top the hair is mid-length, on the sides it is slightly shorter, and finally the most short cut hair is above the ear and on the nape of the neck. As the hair on the crown is medium the whole undercut hairstyle can be worn side parted. Actually, the hairstyle is quite simple, but masculine, chic and extremely stylish.
---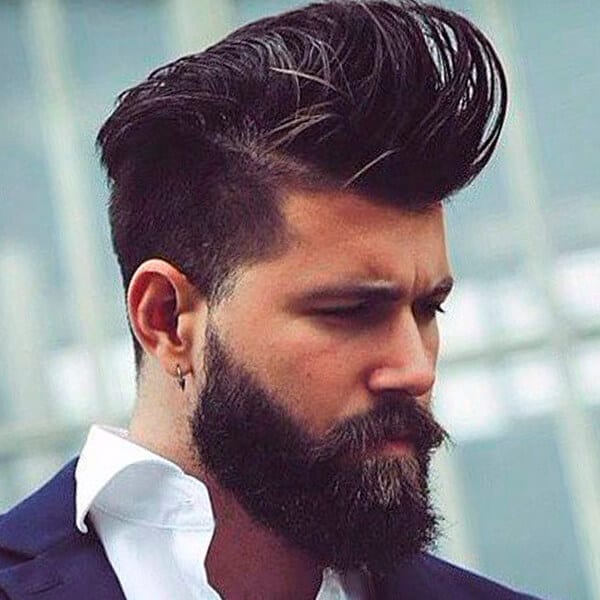 Puffy undercut hairstyle for men
The hairstyle owes its name due to the puffy and high top, whilst the sides are left soft and short. It requires enough length on the crown to be slightly back combed. To keep the hair in place and to prevent it from flopping over a volume hair boosting spray must be used.
---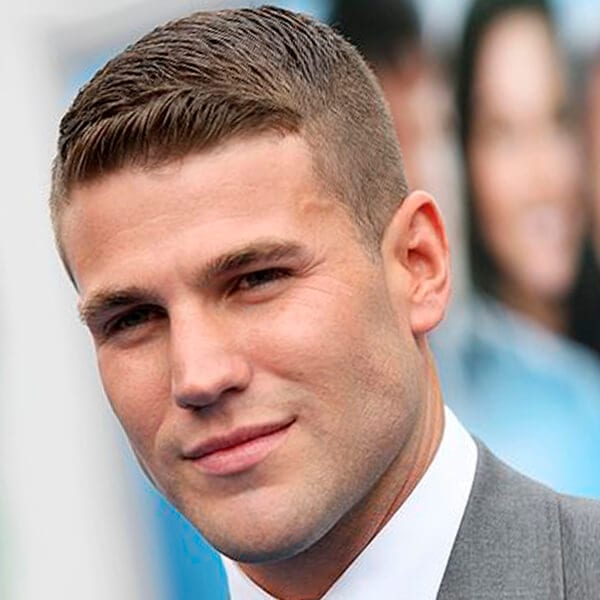 Neat college prep undercut hairstyle for men
The style features a side combed fringe and rather short sides. To create a neat and tidy look you'd better use a comb or for a more natural look you may use your fingers instead of it, whereas the fringe must be styled with pomade. To achieve more mature and masculine edge it is advisable to add soft designer stubble and glasses.
---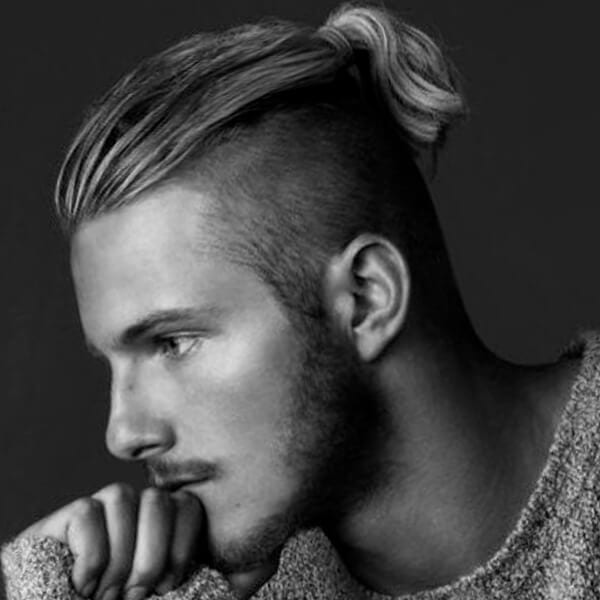 High ponytail undercut hairstyle for men
This hairstyle is extremely extraordinary one and cannot be applied for everyone. The look expresses your personality and self-confidence. The style represents shaved sides and a long top gathered in a ponytail. There are several ways to get this style. The easiest one is to have already long hair and just cut it for the hairstyle. Another way is to shave the sides and after it grow the hair always keeping the sides shaved.
---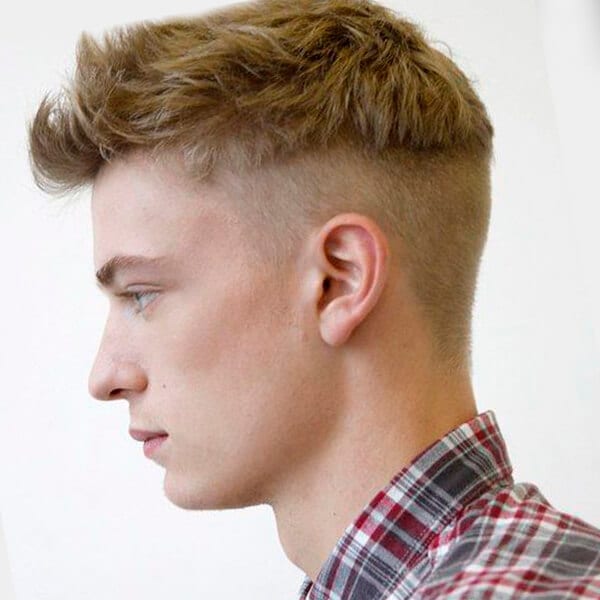 Side fringe undercut hairstyle for men
This undercut must be cut very short leaving medium length on top and enough hair to create side fringe. The texture of the sides must be soft and smooth. The fringe looks perfect with the effect of being wet and there is no secret in styling it. You don't need to go to a shower each minute. Just use a wet-look gel and you will get a long-lasting shower effect.
---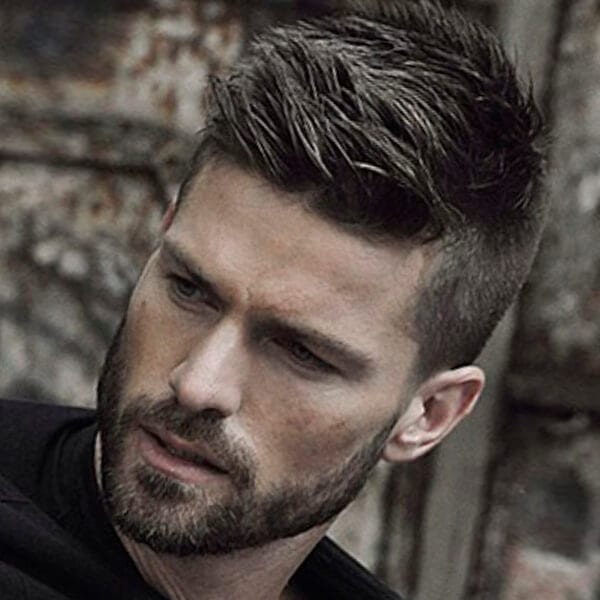 Tousled undercut hairstyle for men
This is a sort of up-to-date hairstyle that includes soft shaven sides and tousled locks on the crown. The undercut is full of volume and texture that makes it look rather youthful and contemporary. To achieve the style you just need to razor-cut the hair for soft edges and for the undercut section apply electric clippers.
---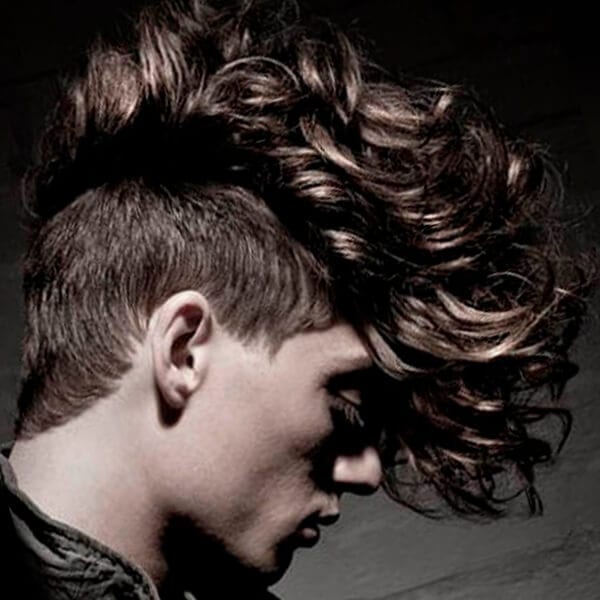 Quirky quiff undercut hairstyle for men
The quiff hairstyle features a forelock that is a bit longer than the rest of the hair and characteristically must be styled up and back. As it is not just the quiff style, but the undercut – the sides are kept short and chic. The best suitable kind of hair for this style is thick.
---
Conclusion
To summarize it is worth mentioning that undercut hairstyle for men has numerous variations and due to this fact you can look differently almost every day.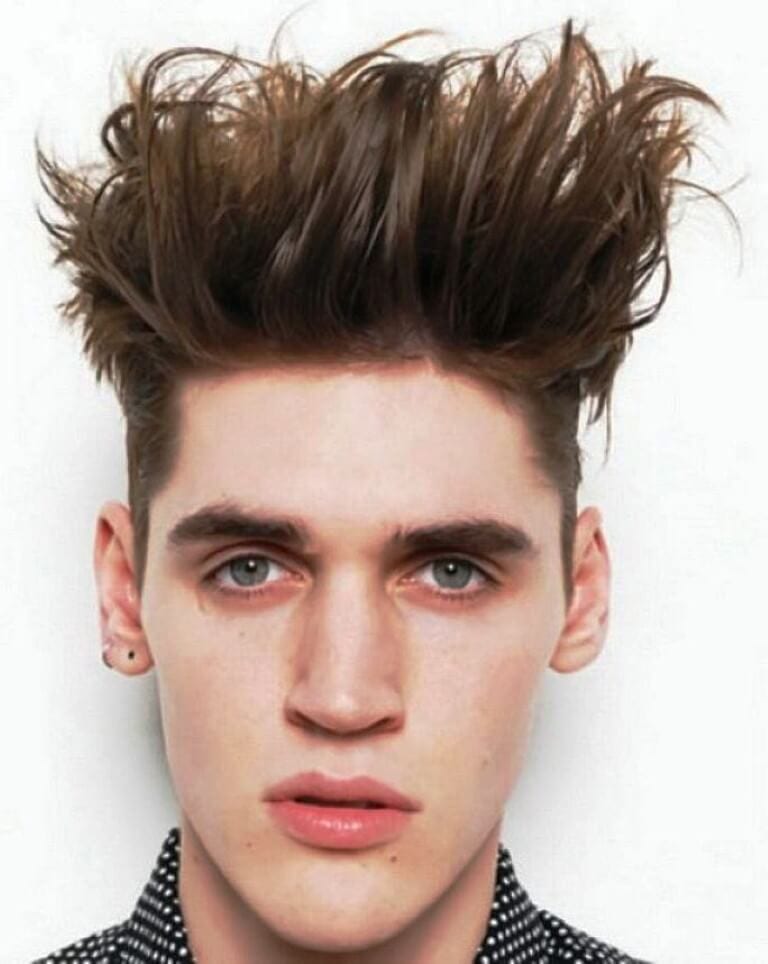 The main things you need to create this style are your fingers, sometimes a hairdryer, and some hair styling products.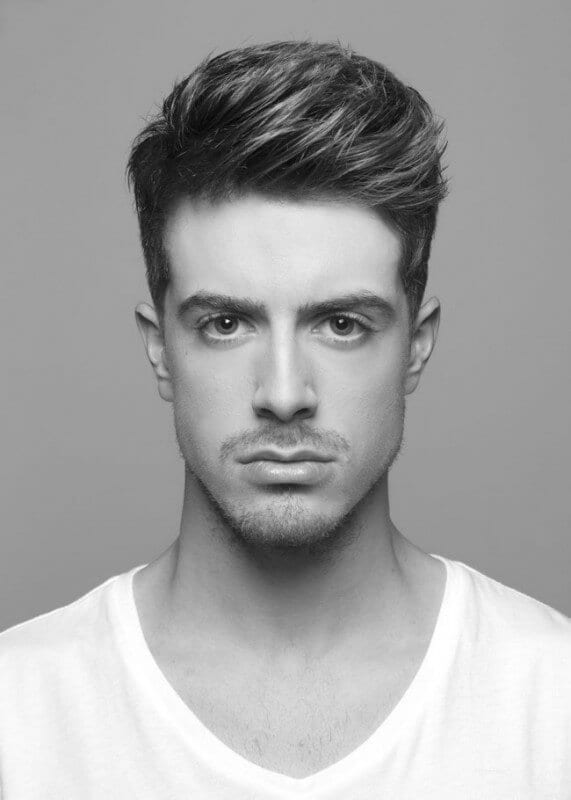 ---
---